Staying fit is on the top of the to-do list for many people as sudden increases in health-related epidemics spread across the world.
If you're one of those people that's been trying to stay healthy and in shape but can't seem to find the right exercise routine to help you do so, you may find answers by the time you finish reading this guide.
There are a lot of workout plans and personal trainers that you can choose from in order to reach your desired health goals however not all of them offer the same benefits.
Depending on your current body type and the desired results that you're after, the approach that you'll need to take in order to achieve those goals will vary drastically.
The best way to find out which workout plan is best for you is by doing some research about the various steps involved in the program to get the body type that you deserve. There is a lot of nutrition information available online which will help you determine all of the factors that you need most in an exercise routine.
The Main Differences Between the 30-Day Shred & the 21 Day Fix
30-Day Program Length

Dumbbells required to complete the program

DVD option and Amazon Streaming

Three workout options

$10.00 Purchase Cost

21 Day Program Length

Light-Heavy Dumbbells for program participation

DVD Streaming through BOD

Eight workout options plus bonus material

$60.00 Course Purchase
My 21 Day Fix FIX!
I recommend trying the 21 Day Fix at least once. It's a well-designed program and I learned a TON about meal prep, protion control and complementary exercises. Once you've learned the process, you can "do it yourself" without subscribing.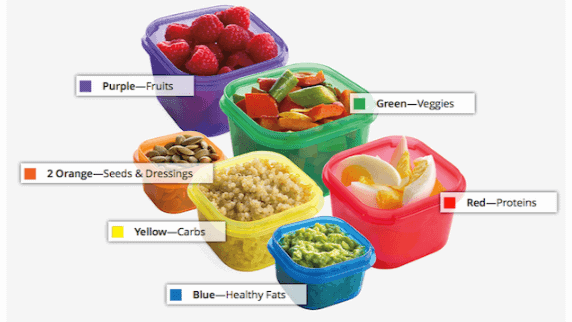 I earn a commission if you click this link and make a purchase at no additional cost to you.
In this guide, we're going to compare two of the most popular exercise plans available on the market so you can make a decision about which one is best for you. Those workout plans are the Jillian Michaels - 30 Day Shred & the 21 Day Fix, both of these workout plans put an intense focus on the amount of time that you actually perform exercises and the intensity level of the exercises that you perform.
While both workout plans follow a base system of exercise guidelines and dietary standards, they both differ very substantially from one another.
We're going to break down all of the important differences between both of these exercise programs so that you can choose the plan which is perfect for you. So let's compare some of the main differences between both the 30-Day Shred 7 the 21 Day Fix.
When it comes to 21 Day Fix vs. 30 Day Shred, which one is better? You can get stellar results from either one if you're following a healthy diet and consistently do the workouts.
Key Factors to Consider When Choosing A Workout Program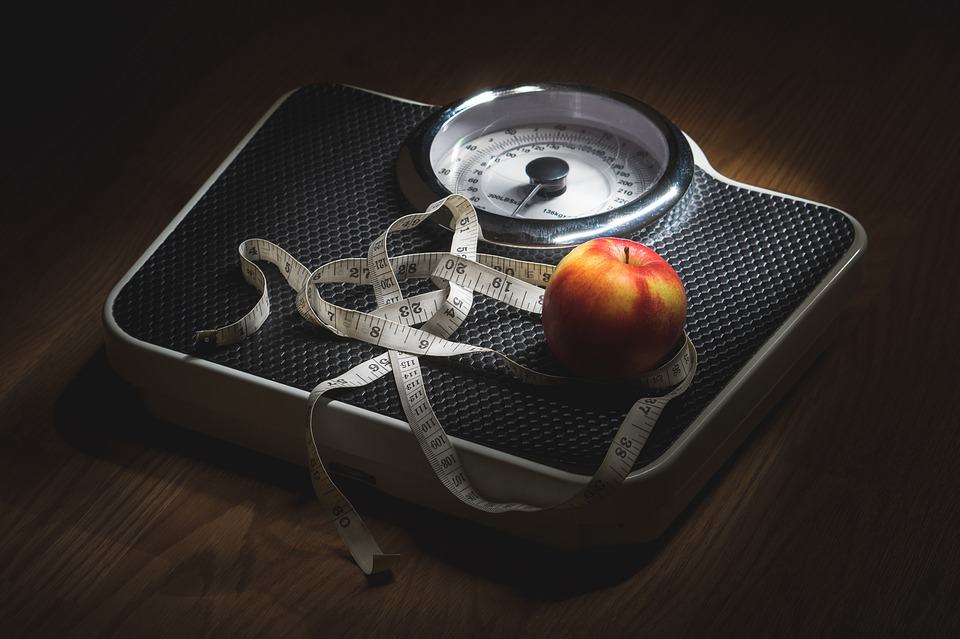 There are a few key factors that you should consider when choosing the perfect workout program. We're going to break down each critical factor in detail so that you will be able to make an educated decision about which regimen is
The Trainers
Either one of these ladies will whip you into shape with their expertise, encouragement, and tough love.
Autumn Calabrese is one of Beachbody's celebrity trainers. She's created several programs with them, including 21 Day Fix, 21 Day Fix Extreme, and 80 Day Obsession. She's also a cookbook author and has her cooking show (Fixate) on Beachbody on Demand.
The 21 Day Fix is not a diet plan, in fact, it's a coaching system that encourages you to eat in smaller portions so that you don't feel physically drained and tired after eating a full meal. The 21 Day Fix is perfect for those individuals that are looking to lose weight in an efficient and convenient manner accompanied by a fully personalized meal plan that they can trust. The 21 Day Fix not only gives you access to a leading nutrition and exercise plan.
It also gives you the necessary tools to remain on your weight loss journey as strictly as possible, the 21 Day Fix comes with color-coded portion-control containers which allow you to see easily see exactly what and how much you're eating. The 21 Day Fix also comes with Shakeology so that you can substitute your standard meals with a variety of healthy shake options that come in a variety of flavors.
The Portion-Control Containers are a critical element in the entire 21 Day Fix plan as they allow you to easily manage the amount and type of food that you consume. Every container is color-coded to represent a different kind of food option and they come with pre-measured portion sizes so that you can always stay on top of your daily intake values. The 21 Day Fix comes with a full set of different workouts that you can engage in, it also comes with access to over 600 Beachbody workout routines which will help you target specific areas of your body to achieve the best results possible.
The 21 Day Fix also comes with access to the following Beachbody workouts:
The 21 Day Fix also comes with access to smartphone fitness assistance so that you can track your health progress using the latest technology for the most accurate results. The 21 Day Fix has been rated as one of the best workout plans in the world due to its intuitive design and access to so much bonus content to help you push your fitness game even further. The 21 Day Fix is compatible with virtually every smart device that is out on the market which makes it one of the most versatile exercises plans out.
30 Day Shred: Jillian Michaels
Jillian Michaels is a personal trainer, author, and businesswoman. You may recognize her from The Biggest Loser, where she whipped contestants into shape on television.
The entire 30-Day Shred program is available on DVD format which makes it easy to access the entire exercise course anytime that you want. The 30-Day Shred has produced great results for many people who have undergone the entire program which is why it is such a highly known exercise routine.
The 30-Day Shred workout system consists of various levels of fitness exercises including cardio exercises, strength training, and even core workout segments. The 30-Day Shred fitness system establishing a proper diet will be essential if you plan to see results from using the 30-Day Shred system.
To me, the trainers are relatively similar in 21 Day Fix and 30 Day Shred. I think Jillian's more to the point while Autumn can be chatty, but both of them will push and motivate you. Both are going to encourage you and make you keep going even when you don't want to. They don't sugar-coat things, and they don't have the perky cheerleader demeanor that some fitness instructors embrace.
Jillian has more of an intense presence, which may be a good or bad thing, depending on your preferences. I have a slight preference for Autumn's slightly perkier demeanor but feel that Jillian is a bit better at cueing and giving instructions on the form. Beginners will be fine with either one, though.
What you need to get started
Journal
Scale
Pair of lightweight dumbbells
Body Fat Analyzer
The 30-Day Shred program is known to be a bit more challenging than the 21 Day Fix workout plan largely due to the program's lead trainer have a slight bit more experience than the trainer who runs the 21 Day Fix Program. The 30-Day Shred is a simple yet robust exercise program that allows you to get in shape without the need for expensive equipment or personal training sessions.
The 30-Day Shred exercise program is the perfect solution for those people who have been looking for a reliable fitness regimen that they can trust and participate in with the minimal cost. One of the things that make the 30-Day Shred such an amazing program is the fact that you can achieve visible results in a relatively short amount of time without exerting too much energy or physical force.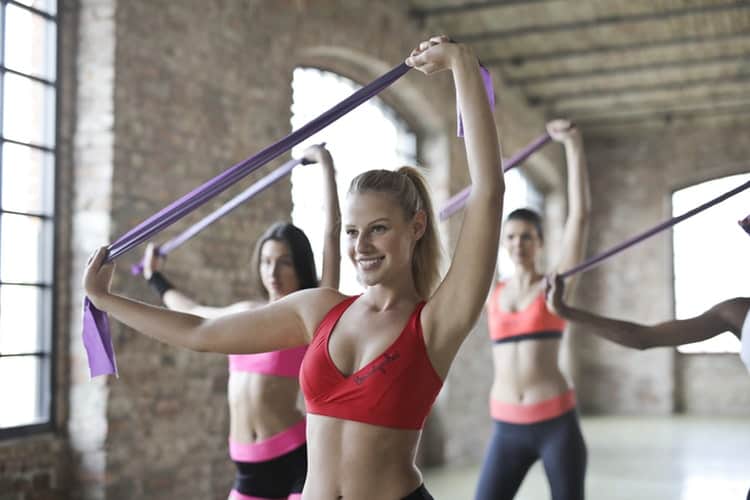 The Workouts and Schedule
With 30 Day Shred, you get three workouts. Each workout is considered its own level and each one is more intense than the last. My first thought was, "How boring!" but really, it's just a little over a week before a new challenge comes along. Nothing you can't handle.
Each Jillian Michaels - 30 Day Shred workout is broken into three parts: strength, cardio, and abs (plus warm-up and cooldown). Each round is three minutes of strength training, two of cardio, and one of the abs. You'll need a mat (if you're working out on a hard surface), some dumbbells, and water.
With Autumn Calabrese's FIXATE Cookbook - 21 Day Fix Recipes, you get more variety. There are several different workouts:
Total Body Cardio Fix
Upper Body Fix
Lower Body Fix
Pilates Fix
Cardio Fix
Dirty 30
Yoga Fix
10-Minute Fix for Abs
Plyo Fix (when you order from a coach)
You'll be working out every day with 21 Day Fix, though some days aren't as intense as others. There's an option to double up on your workouts during the last week of 21 Day Fix for maximum results.
With 30 Day Shred, some people do 10 days straight of each level, while others work in a rest day after every six days of working out. Listen to your body; if you want to go straight through for 30 days, do it. If you need rest days, take them.
Length
The length of your selected exercise program will also determine a lot about how effective your efforts are. The longer you work out, the more conditioning your body can withstand which leads to more sustained results over longer periods of time.
The 30-Day Shred lasts for 30 days and each exercise takes approximately 20 min. to complete, the 21 Day Fix lasts for 21 days and consists of 30 min. workouts which allow you to properly integrate activity and endurance into your life. Depending on the type of results that you want to achieve, both of these workout programs provide the perfect platform to achieve them.
All of the 21 Day Fix workouts are 30 minutes long, except for a 10-minute ab workout. The 30 Day Shred workouts are only 20 minutes long.
Always short on time? Do 30 Day Shred.
Like working out for 30 minutes each day? Do 21 Day Fix.
Intensity
The intensity level of your workout refers to the amount of physical exertion that you exert while performing any given exercise. The intensity level that you choose will determine how fast and effective your workout efforts take shape which is why it's so important to keep this in mind when selecting which exercise program is right for you. Both the 30-Day Shred and the 21 Day Fix are considered medium intensity workout programs which makes them perfect for those who would like to moderately obtain their fitness goals without overexerting themselves too much.
I would call these – medium intensity, with the 30 Day Shred scoring just a bit higher on that front due to the lack of rest time. Both are good for beginners who don't mind pushing themselves and want to incorporate strength training and cardio into their routine.
Both are challenging, but they have to be to get you results.
30 Day Shred Pros & Cons
Pros
Affordable pricing makes the program accessible to a wide audience and spectrum of people.
DVD is available on a wide array of digital platforms and is even in select physical retail stores for purchase.
Beginner friendly workout plan that is designed to help anyone get in shape
Very minimal equipment required to get started with the program which makes it easy to get in shape
Results can be achieved within 30 days which is a relatively short period of time to obtain such great fitness results
A moderate intensity workout program that allows you to get results without overdoing it
Created by an experienced personal trainer with years of experience in the industry
Cons
Limited exercise variety which may get old and unmotivating after a short period of time
No diet plan is included with the course so you'll have to create your own nutrition standards
21 Day Fix Pros & Cons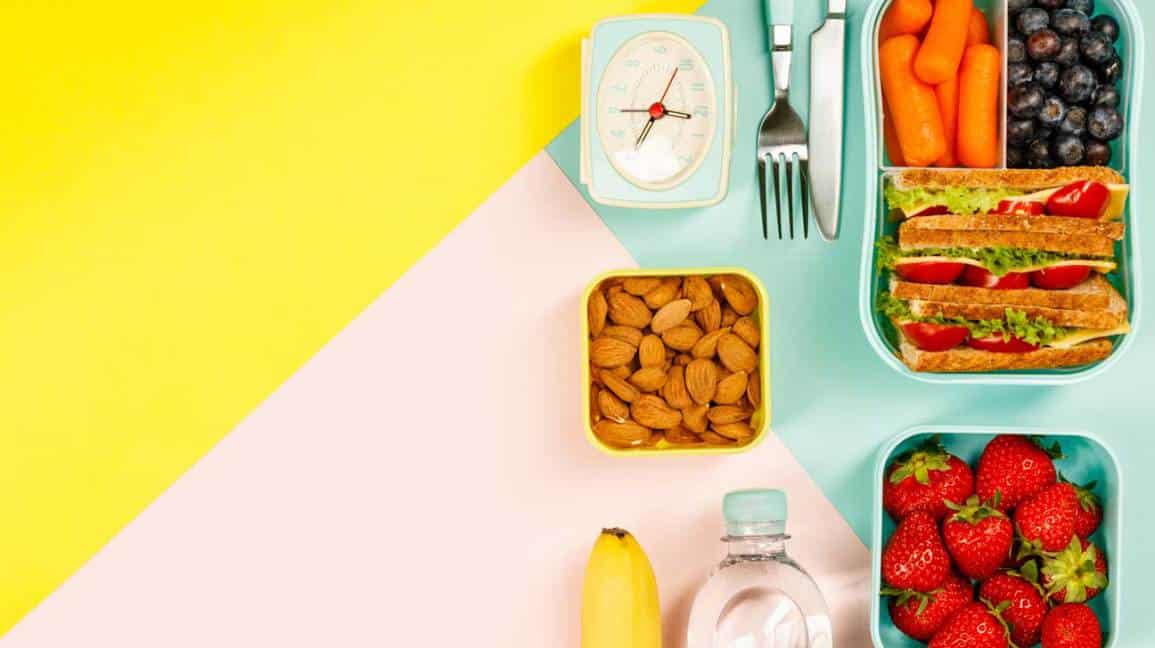 Pros
Comes with 8 different exercises that you can partake in including Dirty Dozen, Flat Abs Fix, Barre Legs, Core Remix, and more. This gives you access to a plethora of great exercises to participate in so that you can achieve the results that you desire.
Comes with very detailed guides that you can use in order to advance your fitness journey even further.
Stream the entire program through the official Beachbody website for easy access on virtually any and every smart device.
Also comes with a DVD program option for those that still prefer a medium to perform their exercises. The course takes only 21 days in total to complete which makes it a relatively easy and efficient program to use.
Each exercise only takes approximately 30 min. to complete which makes them fast and easy.
Cons
Program costs $60.00 for the full course so if you're looking for a budget-friendly program this may not be the one for you.
More of a complex course that requires strict dietary and exercise standards.
My 21 Day Fix FIX!
I recommend trying the 21 Day Fix at least once. It's a well-designed program and I learned a TON about meal prep, protion control and complementary exercises. Once you've learned the process, you can "do it yourself" without subscribing.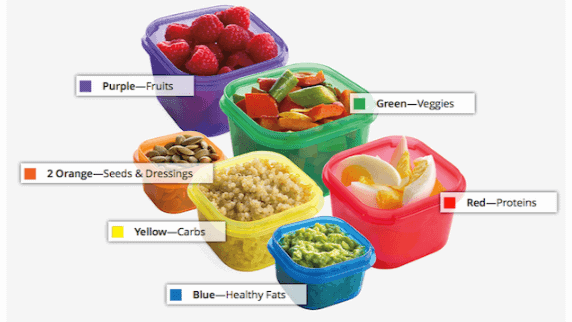 I earn a commission if you click this link and make a purchase at no additional cost to you.
The Price and Where to Buy
So…where do you find these fabulous workouts?
It's definitely easier to get your hands on 30 Day Shred with no strings attached. You can just Jillian Michaels - 30 Day Shred or any number of stores, including secondhand stores. You can expect to pay $10.00 or less no matter where you go.
If you're not a fan of accumulating a lot of DVDs and like all things digital, Amazon's Prime Video has you covered. You can purchase the workouts in the SD format on Amazon and still pay about the same price. Each "episode" is a level, and there are three levels. Jillian Michaels - 30 Day Shred
With 21 Day Fix, it's a little more complicated. You'll need to purchase through Beachbody here (unless you find it used online somewhere, like eBay). With Beachbody, you can purchase the DVDs as part of a package (two DVDs, an instruction guide, and portion control containers, plus bonuses) for around $60.00, plus shipping. Going through a coach gets you bonuses and extra support.
Another 21 Day Fix option is the challenge pack (prices vary by the pack and any specials they have going on at the time, but usually between $140.00 and $160.00). You could also go with a subscription to Beachbody on Demand (prices vary based on the duration of the subscription, but you can get a 14-day free trial). Beachbody Autumn Calabrese's 21 Day Fix - Essential Package
Guarantees
With the Beachbody programs, you get a 30-day money back guarantee (less shipping and handling) and a free trial. That'll get you through all or most of the program, so you can make an informed decision about whether you'd like to keep going.
With 30 Day Shred, there's not really a guarantee outside of a store's return policy, but you're investing a whole lot less when you purchase that DVD. And while there's no guarantee, a quick scroll through the reviews on Amazon alone will show you the results people have gotten from using these workouts.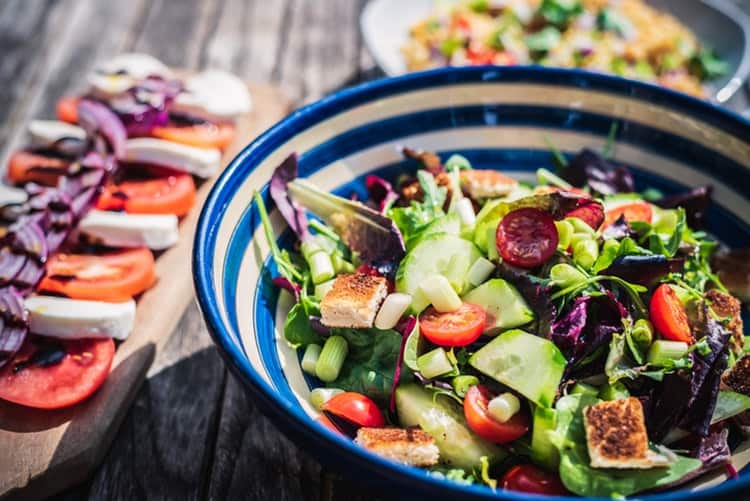 What to Eat: Meal Guides
If your diet plan is not already pretty free of junk food, processed foods, and added sugar, you'll need to clean it up to maximize your results with 21 Day Fix or 30 Day Shred.
Trial and Error
With 30 Day Shred, you're pretty much left to do your own research and decide what to eat and how much of it you should consume, so some trial and error may be involved.
Step-by-Step Instructions
With 21 Day Fix, you get containers and a chart that tells you how many of each container to eat in a day. You'll create your meal plan from that (you'll get recipes, too—especially if you go the Beachbody on Demand route and get access to the Fixate show). The meal plans are based on your current body, goals, and the workouts you'll be doing.
Side-by-Side Comparison
If you're still debating between 21 Day Fix vs. 30 Day Shred, maybe this breakdown will help:
| | | |
| --- | --- | --- |
| | | |
| Trainer | Autumn Calabrese | Jillian Michaels |
| General vibe | Tough, but motivating, a little upbeat; music is nothing special but helps with the timing of the lifts | Tough, but motivating, more tough love than 21 Day Fix; music is nothing special but helps with the timing of the lifts |
| Intensity | Moderate | Moderate |
| Duration | 30 minutes per day, 21 days | 20 minutes per day, 30 days |
| Schedule | 21 days straight | Ideally, 30 days straight, but if that's too intense, take rest days when you really need them and then continue until you've done 10 days of each level |
| Variety | You get at least eight workouts, but bonuses (Barre Legs, Flat Abs Fix, Dirty Dozen, and Cardio Core Remix) are available if you go through a coach, buy the Ultimate Package, and/or sign up for Beachbody on Demand. Be sure to verify with the coach or representative which bonuses you'll be getting. | Three workouts |
| Price | Varies based on challenge pack and/or subscription to Beachbody on Demand, but it's around $60.00 for the DVDs | Under $10.00 |
| Nutrition | Very detailed guidelines, but you still get flexibility in the meals you decide to create | No nutrition program is included |
| Where to Buy | Beachbody.com or through a Beachbody coach | Amazon, Target, Walmart, eBay |
| Beginner-friendly | Yes | Yes (limited modifications) |
| Options | DVD or streaming through BOD (with or without a challenge pack) | DVD or streaming through Amazon |
| Equipment needed | Light (usually 3 to 5 lbs) and heavy dumbbells (usually 8 to 15 lbs), mat (optional) | Dumbbells (usually around 3 to 5 lbs), mat (optional) |
21 Day Fix vs. 30 Day Shred: Which One?
My 21 Day Fix FIX!
I recommend trying the 21 Day Fix at least once. It's a well-designed program and I learned a TON about meal prep, protion control and complementary exercises. Once you've learned the process, you can "do it yourself" without subscribing.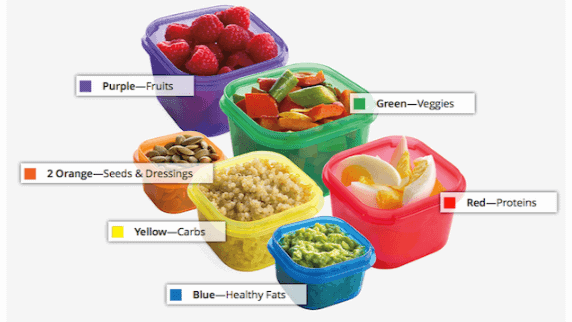 I earn a commission if you click this link and make a purchase at no additional cost to you.
With consistency in workouts and special attention to your nutrition, you can get fantastic results from 21 Day Fix or . Here are some things to consider:
Do you want DVDs or streaming?
What are you willing to pay?
Which trainer will motivate you?
Do you need your meal plan carefully laid out for you and like the idea of using the containers?
Is it essential for you to have a community to back you up, cheer you on, and keep you motivated?
Do you like the idea of buying into 21 Day Fix but having other options for later (this is an option with Beachbody on Demand but not the DVD package)
With minimal equipment and serious commitment on your part, you can get results from either one.
Bottom Line: I personally lean more towards the 21 Day Fix here because of 1) the ability to stream and 2) access to additional training. It's just a more COMPLETE plan. That said, the 30 Day Shred is a great program too, just a stand alone option.
Recommended Reads
---
Disclaimer
Last updated: December 16, 2019
The information contained on www.altprotein.com website (the "Service") is for general information purposes only.
Alt Protein assumes no responsibility for errors or omissions in the contents on the Service.
In no event shall Alt Protein be liable for any special, direct, indirect, consequential, or incidental damages or any damages whatsoever, whether in an action of contract, negligence or other arising out of or in connection with the use of the Service or the contents of the Service. Alt Protein reserves the right to make additions, deletions, or modification to the contents on the Service at any time without prior notice.
Alt Protein does not warrant that the Service is free of viruses or other harmful components.
Fitness disclaimer
The Service offers health, fitness and nutritional information and is designed for educational purposes only. You should not rely on this information as a substitute for, nor does it replace, professional medical advice, diagnosis, or treatment. If you have any concerns or questions about your health, you should always consult with a physician or other health-care professional.
Do not disregard, avoid or delay obtaining medical or health-related advice from your health-care professional because of something you may have read on the Service. The use of any information provided on the Service is solely at your own risk.
You can also review our Editorial Integrity Policy.
(Visited 890 times, 1 visits today)
Health enthusiast, runner, protein nut. Owen likes to write about protein, particularly alternatve supplementation and supplement comparisons.