Do you know what word I hate?
Diet.
The word "diet" seems so restrictive. When I make lifestyle changes that other people consider a "diet," I feel so free. I don't like thinking of it as a diet. Diets are bland and only last a short while. I've been on "diets" for an extended portion of my life because I've always struggled with my weight. Sadly, I've never done well with diets.
Instead, I like to think about the journey I've had with Optavia as lifestyle changes. And while I've had some success with Optavia, I know not everyone can afford the prices. I'm so thankful that I can, but I don't think your income should limit good health. Everyone deserves to feel healthy, confident, and happy in their own body.
While I wasn't looking to lose a ton of weight when I signed up for Optavia, I did drop about ten pounds within the first few weeks! I'm still going strong but would love the opportunity to share better health with others. After all, having a buddy by your side while working on improving your health and wellness always makes the journey much more fun, right?
That's why I'm dedicating myself to helping you discover the best Optavia alternatives so you can join me on a journey to better health. Without any further hesitation, here are my top choices!
Bottom line Upfront
My top choice is WonderSlim. I love how affordable Wonderslim is compared to Optavia. Plus, I feel like the meal plan offered by Wonderslim is so easy to follow along with!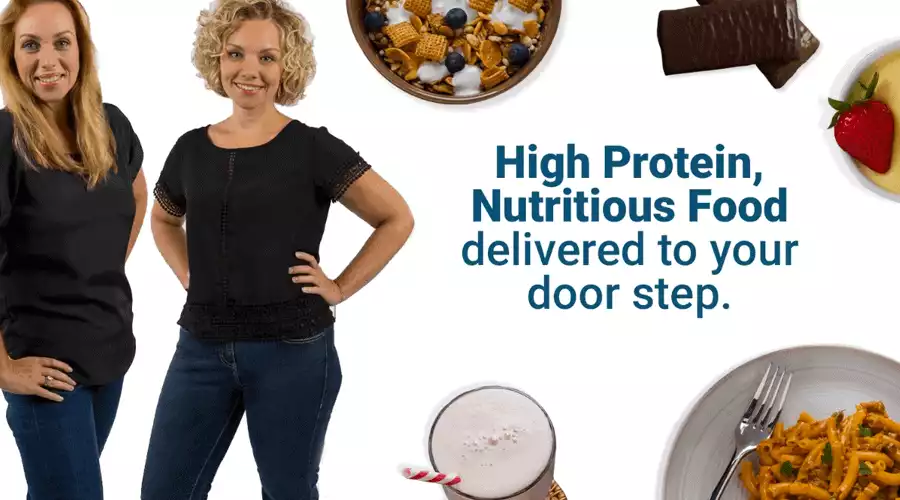 All About Optavia
For you to best understand why I'm recommending the alternatives I've listed below, I think it's important for you to know what Optavia has to offer. If you're not a veteran Optavia user, you may not be aware of all of the key details of their program. Don't worry; I've included all of that here for you!
The Optavia diet provides meals and snacks in pre-packaged foods (yay, no cooking), bars, and shakes. All of the delicious goodies delivered to your home are calorie controlled to help you lose weight.
There's different meal plans offered by Optavia too. Depending on the meal plan you select, you could eat between two or five of the meal replacement shakes in a day. With any meals you have to cook for yourself, you're encouraged to eat green vegetables and lean protein.
In addition, there's a list of health fats, low-cal condiments, whole grains, fresh fruit, and low-fat dairy that's "approved" to eat on their meal plan. There's no room in this meal plan for alcohol, sweets, desserts, and high-calorie condiments.
Pricing
How much you're spending per month depends on the meal plan you choose. If you go with the 5&1 plan, expect to pay around $400 a month. The 5&1 plan contains five daily meals, so you'll only need to cook one meal for yourself.
With the 3&3 meal plan, expect to pay around $300. You'll have three approved Optavia meals delivered to you, but you'll still need to cook at least one healthy meal for yourself a day.
How I Chose Your Optavia Alternatives
If you've had success with Optavia but need to stick to a different meal plan for one reason or another, it's essential for you to know how I've chosen these alternatives for you to consider.
Budget
Of course, the budget will always play a massive part in decision-making. While there is some range in the budgets, I wanted to make sure you weren't spending an arm and a leg trying a new program that you may not fall in love with.
Thankfully, Optavia is a pricier meal plan, making finding other options to suggest easier! I tried to ensure all of these alternatives were in a similar price range to the exact costs from Optavia.
Special Dietary Needs
I tried to ensure I chose alternatives that catered to people with special dietary needs. Gluten-free meal options were the best meal plan option I tried to look for. However, I didn't specifically look for meal plan alternatives that catered toward vegan or vegetarian meals.
Quick Access
Nowadays, most companies have an app. I only recommended alternatives to Optavia that were easy and quick to access. Most of the suggestions here are prepared meals that'll be delivered to your home (what's quicker than heating up an already made meal?).
However, if the company didn't offer prepared meals, I made sure there was at least an app you could track your dietary choices in to see how you're progressing throughout the day.
My Top Alternatives
Noom is a great alternative to consider compared to Optavia. There are tons of reviews out there for Noom. You've probably seen at least one Noom commercial in your lifetime. I love the way Noom approaches health; they focus more on the psychology of losing weight instead of only looking at the quality of the meals you're eating.
When you first sign up for Noom, you'll go through a bunch of questioning that asks you for all of your personal information. They ask about your mindset, emotions, and how you believe they connect to your eating habits. You know, the same information you'll put in your dating profile.
How Noom Works
Noom encourages you to practice accountability and shows you how to make the best lifestyle changes to help you drop some weight. Throughout 16 weeks, you'll go through a series of lessons about your current behaviors. You'll learn the psychology behind why you eat the way you do and how to change those behaviors.
But that's not all either! You'll also connect with a coach who checks in on you weekly. You'll also get connected to a peer group that'll help keep you accountable and another coach who works with your peer group. With your peer group, you talk to other people in the group, share pictures, and answer questions.
All of the coaches you work with have more than 2,000 hours worth of training in the wellness industry.
Your plan also sets up a daily caloric goal. Noom counts your calories based on the meal you enter into the app and records all of the physical activity you do throughout the day. Plus, Noom tracks your steps (through your phone) and allows you to track your glucose levels, how much water you drink, and blood pressure readings.
Your Food Choices
What I love about Noom is there aren't any 'bad' foods. I love that there weren't any food groups ruled out, as it made Noom feel a lot easier to follow along with. I also loved how Noom focused more on food weight to determine fullness.
Noom sorts all of your food choices by color coding. If you eat food with a higher concentration of water, it's labeled as 'green food.' The less water (which likely means higher in calories) a food has, it'll be labeled as a 'yellow' or 'red food'.
I love this because it takes a lot of the guilt that can come with following along with these diet plans. You don't have to feel guilty for eating a 'red' food if you're mindful of your other food choices.
Pros and Cons
Pros
A smartphone app can help you lose weight with nutrition information, group support, and guidance from various coaches

Teaches you about the psychology of your eating habits

Allows you to figure out how to destress and learn new coping mechanisms

Group support is available, so you can work with other people who are trying to lose weight too
Cons
No portion control help; you still have to measure foods out for yourself

Around $60 a month, which is kind of pricey since you aren't getting any help with grocery shopping or meal prep

Noom is focused on long-term weight loss (which is a good thing) but doesn't provide quick fixes like some of the other meal options do

There's a huge commitment that comes with Noom; you're going to work on changing eating behaviors you've probably had since you were a child
See also: Noom vs Weight Watchers (WW): Which is Best?
Wonderslim's program is focused on providing low-calorie, high-protein meals. All of the meals offered by Wonderslim are formulated to help you lose weight without lacking any essential nutrients. I love WonderSlim because they weren't limiting. There are a bunch of different food options on their meal plan that are approved for you to have.
Plus, WonderSlim offers different plan options for men and women. I love how you can choose the number of meals you want to receive too. Their plans start with a minimum of four weeks, but you can choose between a 4, 5, or 7 meals a day plan.
My favorite part about WonderSlim is all of the vitamins you get too! With each box you get, you'll also get a shaker bottler for making your meal replacement shakes, an Omega supplement bottle, a month's worth of multivitamins, and a guide filled with information on how to change your lifestyle for the better.
It's clear to me that WonderSlim isn't just sending our meals and meal replacements for your money. It's clear they care about your well-being too!
Many people fell in love with WonderSlim (including myself) because of the rapid weight loss that came with their program. Most people who try WonderSlim for the first time lose around six pounds in their first week of trying it.
If you aren't happy with the results you're seeing, WonderSlim offers a 60-day money-back guarantee with a full refund PLUS an additional 50% of whatever your original purchase amount was.
With a guarantee of amazing, outstanding customer service, yummy food, and meals that are already prepared, what more could you want? Results? Well, you get that too with WonderSlim!
WonderSlim's Meals
With their seven meals a day plan, you start off your day with a meal replacement shake or breakfast. Your first-morning snack will be another meal replacement shake and a piece of fruit. For lunch, you'll get another meal replacement and a soup or a light entree.
For your middle-of-the-afternoon snack, you'll get a snack. Dinner will get you a lean protein and two sides of veggies. At the end of the day, you get to finish with a dessert!
With these types of meal plans, I'm always skeptical about the ingredients in the meals. I expect it to be filled with long, difficult-to-pronounce names. However, I was pleasantly surprised to see WonderSlim included many healthy, nutritious ingredients in their food.
I wasn't a huge fan of their meal replacement shakes, but I don't really enjoy the taste of a lot of other meal replacement shakes or protein powders. But their desserts (of course) were my favorite!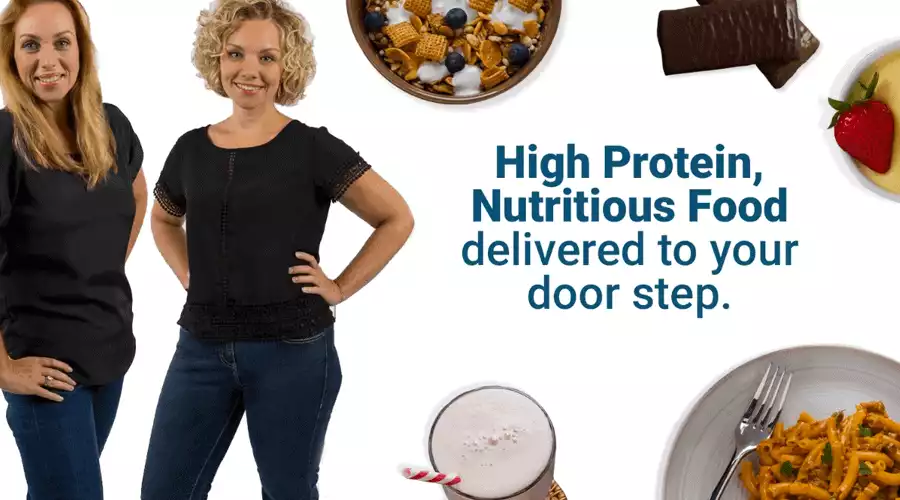 Pros and Cons
Pros
Not a lot of heavily processed ingredients inside their meals

Some of their meals contain Calcium caseinate, which is made from milk. I know a lot of bodybuilders use this because it's a protein that absorbs slowly into your body, leaving you feeling fuller for longer.

WonderSlim is pretty cheap; it's a great way to start losing weight if you don't have the funds to buy yourself other diet food options (or even healthier food options), or if you can't do the gym
Cons
They still offer sweets with low sugar, but use Maltitol was one of their ingredients. Maltitol is still real sugar, and your body reacts to it like you're eating sugar. It goes through a different manufacturing process to not spike your blood glucose levels as high as eating pure sugar would, but this sweetener still causes your levels to spike.
Are you looking for a way to take the thinking out of your weight loss journey? I totally get it! I would recommend you look into BistroMD, which is similar to Optavia in the same way that they both offer premade meals for you to choose from! With BistroMD, all meals you're eating have been created around advice from registered dietitians.
I love all of the different choices available from BistroMD. I know a lot of times, it can suck having a short list of "preapproved" foods for you to eat because they're "safe" for you while you're on this program. But, BistroMD put a lot of effort out to ensure this wasn't the case with their program. BistroMD has more than 150 different meals for you to choose from.
Even better, BistroMD doesn't just cater to one type of diet. If you're gluten-free, need a meal plan that's friendly toward diabetics, or if you need help with your heart health, BistroMD offers customizable plans.
Another thing I liked about BistroMD is they make it clear you don't need to follow along with their meals long-term to see changes. They value high-quality ingredients in their meals and haven't filled their menu up with cheap filler ingredients that aren't healthy.
BistroMD's Meals
BistroMD takes care of the entire meal prep process for you. All you have to do is have money in your bank account and an active account to get started on your weight loss journey. Their meals look so yummy and don't look like something that would make me feel deprived of regular meals. I think their lasagna with garden Mariana looks so fabulous!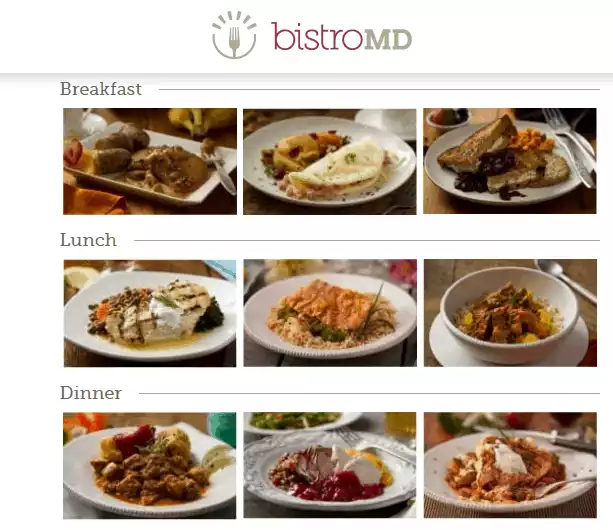 Bistro MD Diet | BistroMD
No more stressful planning, preparing or time wasted shopping. Just choose from one of their award-winning menus and customize a plan to fit your taste and your lifestyle.
Get Started
We earn a commission if you click this link and make a purchase at no additional cost to you.
Pros and Cons
Pros
High-quality ingredients are used in their meals

A great option to look into if you're looking to drop weight quickly for an upcoming event
Cons
They have additional information available to anyone who signs up to be a member. If you're already paying for the meals, I think you should get access to all of the benefits BistroMD has to offer

It's kind of expensive
If you want to go with tried and true, you can't go wrong with Nutrisystem. They've been in the business for such a long time, and there are so many testimonials out there that brag about how easy it was to lose weight with Nutrisystem.
Not only is Nutrisystem cheaper than Optavia, but it offers so much more too. You don't need as much time to make your Nutrosytem meals, and you have so much more variety to choose from too! There are more than 160 different meals you can choose from each week, so you'll never get bored.
Even better than Optavia, Nutrisystem caters to special diets. There are six special dietary options available for people who have to follow along with more restricted diets.
Meals from Nutrisystem
I know a lot of weight loss meal delivery companies tend to focus just on the 'comfort' foods a lot of people eat when they're stressed. But, Nutrisystem offers a massive variety of food, including unique meals you may have never tried before! They pull meal inspiration from Asia, Latina Americas, America, and Italy.
Nutrisystem allows you to decide how quickly you want to lose weight. On top of that, they also offer specialized menus for people who need low-glycemic foods. In addition, you can find the menu for men and vegetarians!
Pros and Cons
Pros
You get to choose your own meals and have them delivered straight to your door, so there's not a lot of prep work involved

You get a free consultation call with a health coach to help work you through your program

You can work with a friend or a partner to lose weight together
Cons
Nutrisystem doesn't offer a lot of allergy-friendly options, so you may have to stick with Optavia if you have a food allergy

Plans only go for four weeks a time; they don't offer meal plans for long-term weight loss
FAQs
Question:

Can you eat eggs on Optavia?
Answer: You're supposed to eat lean meats and greens while you're on Optavia. Yes, you can eat eggs, whether that's whole eggs or egg whites, while you're on Optavia!
Question: What Snacks are Comparable to Optavia?
Answer: I would recommend you substitute your favorite snacks for healthier options. For example, you can eat a pineapple smoothie for a snack instead of chips. But, if you're looking for help making better choices, I would highly recommend WonderSlim as an alternative to the Optavia plans!
Question:

Does Optavia put you into ketosis?
Answer: No, Optavia won't put you into ketosis. Optavia isn't a ketogenic diet. Instead, Optiavia focuses on high protein with low fat and moderate carbohydrates. This is very different compared to a ketogenic diet, as the keto diet focuses on high fat and low to no carbs.
Which Alternative is the Winner?
I think there are so many amazing things about WonderSlim, but my favorite thing is how affordable they are! The quality of their food is outstanding, but it's so affordable. Best of all, it works! Out of all of the alternatives I've listed, I would highly recommend you look into WonderSlim for your next weight loss meal delivery service.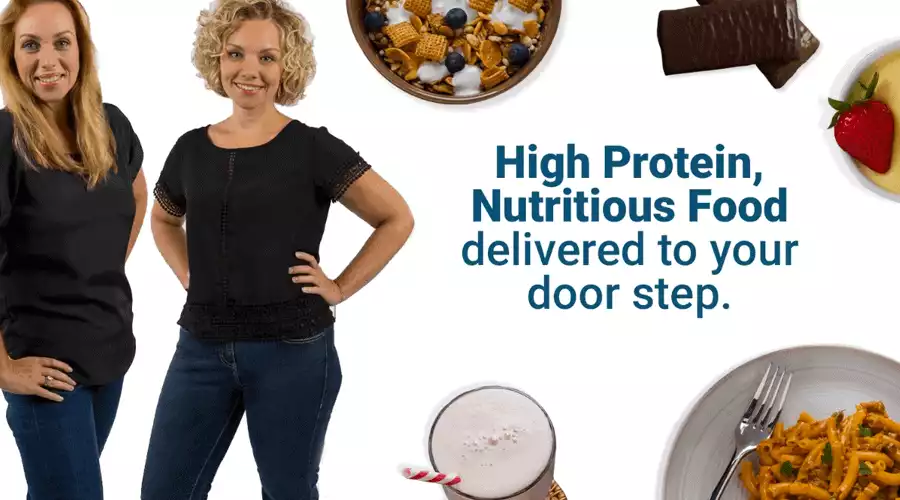 Recommended Reads: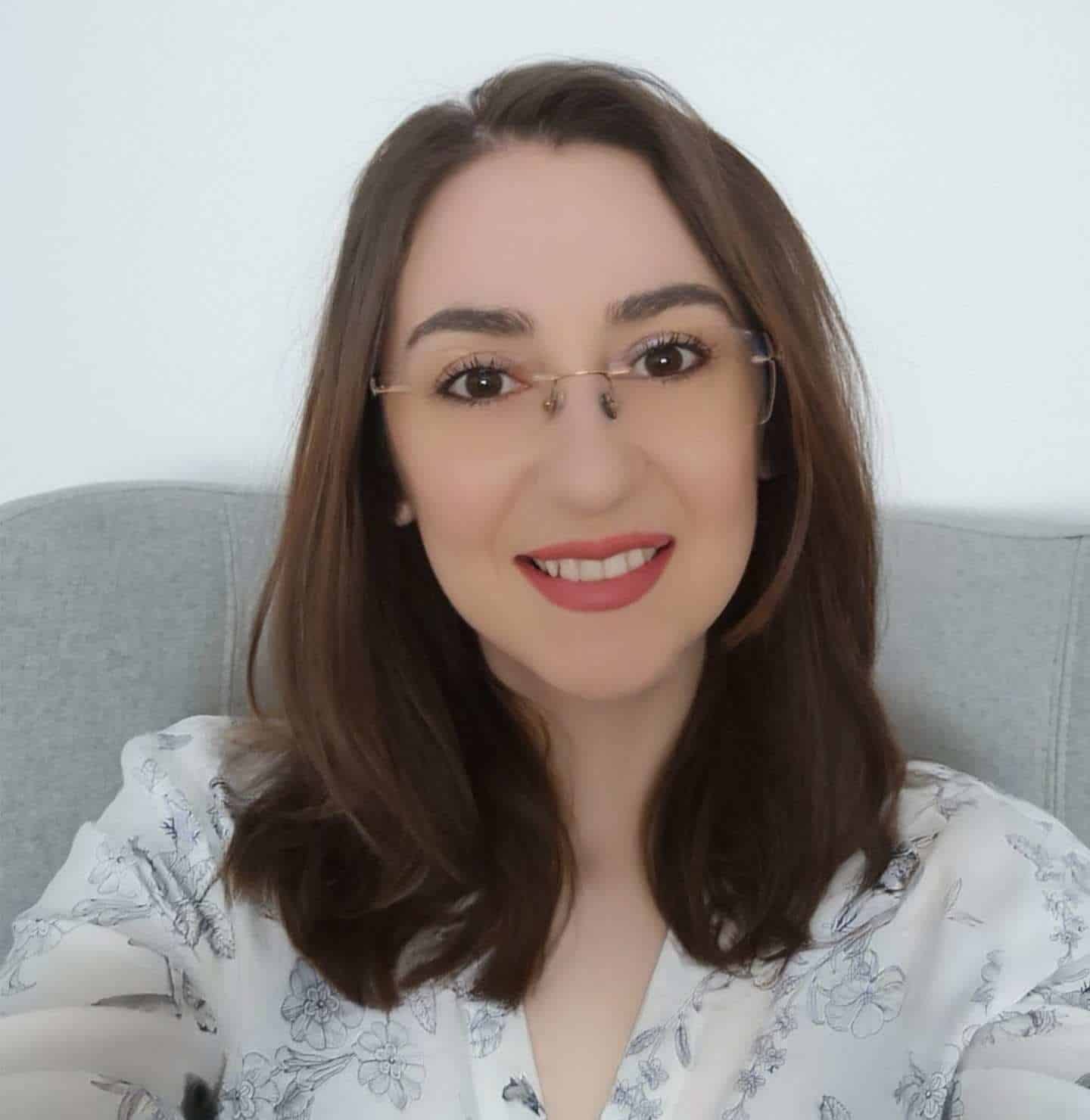 Alexandra Gavrilescu had a difficult time with her health, specifically her weight. She didn't know how to ask her parents for help in this department and that resulted in her becoming a little overweight. Children were mean to her in school and she wanted to find a way to become both physically and emotionally healthy. After finding things that worked for her like pilates, long walks, and salsa dancing paired with healthy eating—most of the time. She wanted to share what she's learned with others. This is why she's here on Alt Protein giving advice to readers in need of help.