We are a passionate group of fitness fans, health and wellness enthusiasts and have an overall desire to help people live their healthiest lives. We are a group of people that our friends call us when they have questions related to health and wellness. Whether that's micros, macros, keto, paleo, home workouts, gym reviews, intermittent fasting recommendations, or something else fitness-related, we always have an answer.
If you've come here to find advice from people that have a passion for health and wellness and fitness as well as health professionals, you're in the right place. Here at Alt Protein, we're committed to helping you find the best products, services, and tools to help you on your health journey.
We understand what it is like to stand in front of the mirror and not like what you see. Maybe your waist into as thin as you'd like it to be, your abs are as chiseled as you'd hoped, or maybe you can't seem to get that extra inch on your bicep measurement or thigh.
There are so many options for protein, workout programs, fitness equipment, and all things fitness-related but we help you cut through the hype.
While we wish we could be there in person with you and help you add items to your cart, we will have to do the next best thing and that's providing you with the best guides, product reviews, and recommendations.
If you're ready to jump into a whole new world of health and wellness and fitness, check out our comprehensive guides on diets, supplements, and workouts.
How This Works
We strive to provide authentic, accurate, fully researched, and vetted
information, reviews, comparisons, alternatives to try, guides, recipes and so
much more.
We care – We care about the quality of the products we recommend. For example, while some people only care about the number of grams of protein per serving, Alt Protein cares about the quality of the protein.
We research – The Alt Protein team researches effective ways to increase your protein intake, maximize your workouts, and treat your body with respect. Sure, you can pump yourself full of junk for a while and see some results, but this is a short-term mindset.
We believe in long-term results – We believe health is a long-term goal that we can all strive to improve on a daily basis. Our goal here on Alt Protein is to continually produce the highest-quality reviews, guides, and more to give our dedicated audience a place to come to get the latest information, real-deal, tested reviews, comparisons of products, health tips, and more.
Our Purpose
Our purpose is to empower people to make good decisions about their health by providing tested, researched, and trialed product reviews, comparisons, and recommendations. We do all the hard work and testing so you don't have to figure out which products and services are the best.
Our Mission
Our mission is to help people make informed, smart choices when it comes to their health and wellbeing. To give people alternatives to expensive, poor-quality supplements and show them health products that are better for their health and their wallets.
We believe that investing in your health should not cost you your firstborn, which is why our editorial team strives to recommend the highest quality products, with proven, organic, natural ingredients that won't break the bank. Many health supplements are sold through multi-level marketing programs, with expensive fees and potentially pushy representatives. Here at Alt Protein, we take a deeper look at these products and other products, test them out, investigate the ingredients and hold them to a higher standard for our audience.
OUR VALUES
INTEGRITY

Not only do we value integrity in the products we recommend but also in our research and brand approach.

TRUSTWORTHINESS

If we say we've tested and tried a product, we have. You don't have to worry about our team looking at reviews and trying to piece together an article.

ACCESSIBILITY

We give you an accessible approach to health. We believe everyone should be able to live their best lives. We strive to always find recommendations for every budget, every diet preference, and to make healthy lives accessible for all.

SIMPLICITY

You won't have to wonder where we stand on a product. We make our product reviews simple and don't beat around the bush.

GOODNESS

Everything we do is about finding the 'good' products, in value and in ingredients. In fact, we don't just go for good—we go for great.
Our Editorial Review
We take product recommendations very seriously around here. Before we recommend an alternative, a supplement, anything—we do extensive research. That starts with researching the ingredients each product is made of, accessing the right scientific studies, consulting experts in the space (nutritionists, naturopaths, medical doctors, nurses), and reading real people's reviews and use cases of each product.
Our writers and editorial team use and test each product in their real lives. We not only evaluate and discuss the health benefits of each product, but we can then talk about the taste, the mixability of a protein powder, things you might not find in other reviews, but that really matters to our audience.
Every article goes through an extensive editorial process to ensure high-quality, relevant content for our audience. We make sure each article has a clear purpose, gives a clear and tested recommendation, or call to action, and is helpful for our audience. We make sure to cite outside sources and document where we got our research from.
Every article is unique, authentic, original content that is not published anywhere else. If we quote or source someone else, we cite it. We also only cite reputable, trusted sources.
If we make a recommendation of any kind, it's because we like it, use it, and have tested the product out and would recommend it to our friends and family (and often do!).
We update key articles continuously so we are always recommending the latest products and keeping abreast of the latest health breakthroughs and research available. We also take product recalls very seriously and strive to make sure we are recommending products that are proven, effective and safe.
Our Editorial Integrity Policy
Credentialed Expert
You might wonder who the awesome team of people on Alt Protein are. You can see our top experts that help you with your most burning questions.
Dr. Robin Walsh, BASc, ND
Robin Walsh is a Naturopathic Doctor and Nutritionist who has been inspiring thousands of people over the past decade to optimize their health through lifestyle changes. She is the owner of Vibrant Living a popular clinic in Waterloo, Ontario, Canada. As a busy mom, clinic owner, and doctor, she understands the importance of balance and coaches individuals on how to make health a priority despite their individual stressors or life conditions.
While having a holistic naturopathic approach with patients, she has taken a strong interest and puts emphasis on nutrition and lifestyle coaching. The primary focus of her practice is weight loss, or more importantly optimizing body composition. Optimal body composition plays a central role in the prevention and treatment of chronic diseases such as diabetes, heart disease, high cholesterol, and obesity.
Part of her approach includes identifying and treating hormonal imbalances that plague patients with stubborn weight loss. These include inflammatory hormones, insulin, estrogen, cortisol, and thyroid to name a few.
Her goal is to catch people in the early stages of ill health and use lifestyle measures to help prevent chronic disease. She continually strives to encourage, coach and support every patient with an individualized program that is easy to implement and helps them achieve their personal goals.
She also has a keen interest in women's health and from a lifestyle and nutrition perspective helps conditions such as fertility concerns, PCOS, PMS, and other menstrual complaints and menopause.
Robin has completed the necessary requirements and is licensed to prescribe Bio-identical hormones and Desiccated Thyroid in Ontario. She uses these in line with Lifestyle Medicine and other Naturopathic principles to restore balance to hormones.
Robin speaks professionally on how lifestyle medicine influences conditions such as diabetes, glucose toxicity, and chronic inflammation.
She has completed her certification in Environmental Medicine from one of the leading experts in this field Dr. Walter Crinnion. Environmental Medicine is the study of how toxicity impacts health, and she is excited to start implementing this very important field of medicine into her practice. She takes a particular interest in how environmental medicine impacts conditions like fertility and also healthy pregnancy preparation for all women.
Robin holds professional memberships with the Ontario Association of Naturopathic Doctors (OAND) and the Canadian Association of Naturopathic Doctors (CAND). She is licensed in Ontario through the College of Naturopaths of Ontario. Robin is certified in First Line Therapy (FLT), which is an advanced certification program in recognizing the barriers to weight loss and helping patients achieve optimal body composition. Robin is also a member of the Association of Perinatal Naturopathic Doctors, a group that has a special interest in issues surrounding pregnancy and fertility. In her spare time, Robin enjoys staying fit and healthy by cycling and horseback riding.
Dr. Robin Walsh is not associated with any products, will never recommend a specific product, nor give specific medical advice here in her contributions. She comes as a representative of herself alone and always recommends consulting with your primary care physician before making any health-related decisions.
Our Contributors
We choose writers that are not only expert writers, researchers, but also have a passion for healthy living. Our contributors do their best to test the products that they use in a way that is helpful to the reader, or compare and offer frank, authentic reviews of every product. Our contributors are not endorsed by any product, so they remain unbiased. They are real users, real people who have years of experience testing out new diets, new health products—some of which they love, some of which they don't.
Here are some of our select contributors at Alt Protein:
Coty Petty, Gymrat & Record Holder
Coty Perry is a self-proclaimed gym rat who competed in weight-lifting tournaments during high school and in college. He went through training with expert weight lifting and still holds lifting records for power clean at Northampton College and North Pocono High School.
Becoming so good at weight lifting requires a strict diet and weight lifts always want to find ways to increase their mass and to take in more calories to gain muscle faster. At 5'6″, Coty had to work twice as hard to gain muscle mass and compete, but he was able to do this through high protein and healthy fat consumption.
His experience in weight lifting, mentoring from experts, and obsession with fad diets is why Coty feels confident in providing the best information to people that want to increase muscle mass and feel the strongest they've ever felt in their lives.
Jodie Chiffey, Research & Recipe Nerd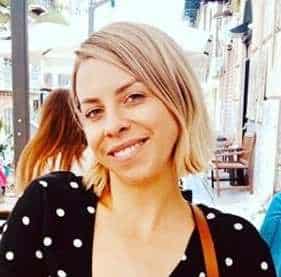 Jodie has been a certified personal trainer for several years now and has a passion for wellness, health, fitness like no other. She's been educating herself on nutrition since she was in high school. His boyfriend is a professional herbalist and food healer, so she takes the health and wellness discussions into the homefront.
She uses and tests health products, protein supplements personally and shares her insights on topics such as protein, diets, muscle recovery, muscle building, supplements, and naturally-sourced products.
Jodie is a nutrition and health expert who owns over 50 pairs of athletic shoes and puts them to good use. She is always looking for a new healthy recipe, loves juicing and tests new products at home, and reports back to us here at Alt Protein. Jodie's articles and recipes can also be found on her successful blog called The Juice Chief.
Why are you giving advice for Alt Protein?
I know firsthand how confusing and frustrating it is when you are trying to research health and fitness-oriented topics on your own as a complete beginner.
I have made many mistakes when I have followed the wrong advice or didn't understand some information properly.
I hope that sharing my knowledge and experience through Alt Protein can help others find the right way for them as fast and conveniently as possible.
What do you like best about health and wellness?
I think that everyone who embarks on the journey of a healthy lifestyle and fitness gradually realizes that it is a complete transformation of all the aspects of your existence.
Little by little, you become the best possible version of yourself both physically and psychically. What started as a big challenge suddenly feels like the only viable way of living.
But what's even better is that you become a living example and inspiration for the others around you, which can have a real impact on the whole society.
What is your favorite source of protein?
I like to keep things as natural as possible, so I am really into a well-balanced protein-rich diet. Nevertheless, I definitely won't say no to a delicious protein shake – especially if it is full of nuts.
Crystal Schwanke, Fitness Fanatic
Crystal Schwanke has been on a fitness and health and wellness journey for more than a decade. She used to do wellness-related ghostwriting work and content writing for several well-known websites.
During this time, she tried all the protein powders, meal replacement shakes and mixes, and workout programs. She's always learning more about the pros and cons of different supplements and diets. She experiments with different diets to see how they work. However, Crystal doesn't take on any diet that isn't healthy and nutrient-dense. She also steers clear of anything that feels too extreme or restrictive. She mainly does this for fun because she wants to optimize how she feels and it's a good excuse to try all the recipes, shakes, and protein powders in the name of learning and satisfying curiosity.
Crystal's favorite way of eating is Paleo(ish) and even when she isn't writing about health and wellness and fitness, she often spends her time researching for the sake of learning. Her goal is to better equip herself so she can build a framework that will allow her to handle anything life throws at her.
She takes time to workout and fuel herself and it's been an important part of her daily routine and has greatly helped her physical and mental health. Now, she takes her combination of experience and knowledge and shares what she's learned with others to help them find the best diet, program, etc., so they can see what works for them. She believes everyone deserves to feel their best.
Her must-know advice to someone just starting out in the pursuit of a healthier lifestyle is to start slow. Consistency with smaller changes—like working out three days per week—instead of going all-in and committing to six days a week right away or removing all dairy or sugar from your diet, or getting into a complicated program tends to work better. However, if your doctor recommends it, Crystal urges that it's best to go with whatever your doctor says.
After gaining some traction by being consistent, she tells people that there is always time to tweak things here and there to see more steady progress toward your goals.
Erin Jamieson, Athlete & Educator
Erin Jamieson is passionate about health and fitness. She's worked as a track counselor, with related non-profit organizations. Erin has been published in the field of body image and emotional health.
She is a former varsity athlete and has taken courses in cognitive and developmental psychology. She has spent a great deal of her time attending many nutritional counseling and information sessions.
Erin's goal is to help readers find the right products, services, and strategies to help increase their health and happiness.
Alexandra Gavrilescu, Life Long Leaner
Why are you giving advice for Alt Protein?
As a child and teenager, it was hard for me because I didn't know how to ask and my parents didn't know how to handle that part of my life, the physical activity. I was a sedentary child and I liked to eat, especially after my parents divorced, I used to find joy in cakes and sweets. So, I started to become a little chubby and some of my schoolmates were very rude to me, calling me names, and bullying me. The effects stayed with me to this day but I'm healing and recovering both physically and emotionally.
As a student, in my early 20s, I've tried several diets and I used to walk a lot around the city. So, I've managed to lose a lot of weight but I didn't know what I was doing so that weight loss wasn't healthy and balanced. Fast forward 5-6 years, I've discovered Pilates on machines such as reformers, barrels, and others. I fell in love with that sport and I kept going to the studio three times per week. A couple of years ago, I've also started to use a mobile app to keep track of my calorie intake. So, now, at 32, I am in a much better place, mentally and physically, I'm not very toned and I don't have a model's body, but I work out on a regular basis, engage in long evening walks, and eat mostly healthy foods, while also allowing myself to indulge in small treats so that I avoid frustration.
I want to help others get to their happy place without making all the mistakes I've made which have messed up my bowel movements. I believe I now know what it takes to live a happy and healthy lifestyle without giving up on the food you enjoy eating or engaging in workouts you don't really love. I also take online dancing classes at home, especially salsa movements. I don't like cardio very much but I include cardio movements in my workouts.
What do you like best about health and wellness?
The way it makes me feel inside and out. In the last two months or so, I've managed to lose almost 1.5 kg and I still have some work to do to become the best version of myself, but I'm at peace with how my body looks like (well, not always, doubts and not liking your cellulite or stretch marks are normal and we should accept them as they are). I may not like my cellulite but I'm doing my best to accept it and respect my body for all the wonderful things it's able to do. Working out, walking outdoors, and eating whole foods make me feel good about myself and they bring me peace of mind. But, most importantly, I do all of this for myself, not for others.
What is your favorite source of protein?
Mostly, I take my protein from chicken, turkey, fish, and shrimp (and other seafood). Occasionally, I also consume lean meat like pork and beef, but the second one is not that often.
I stopped drinking milk some years ago and now I've become a bit sensitive if I try it again. But I don't miss it. So, it's all good. Instead, I eat eggs (not daily), cheese (in small portions), and yogurt.
Disclaimer
Last updated: November 19, 2019
The information contained on the www.altprotein.com website (the "Service") is for general information purposes only.
Alt Protein assumes no responsibility for errors or omissions in the contents on the Service.
In no event shall Alt Protein be liable for any special, direct, indirect, consequential, or incidental damages or any damages whatsoever, whether in an action of contract, negligence, or other arising out of or in connection with the use of the Service or the contents of the Service. Alt Protein reserves the right to make additions, deletions, or modification to the contents on the Service at any time without prior notice.
Alt Protein does not warrant that the Service is free of viruses or other harmful components.
Fitness Disclaimer
The Service offers health, fitness, and nutritional information and is designed for educational purposes only. You should not rely on this information as a substitute, nor does it replace professional medical advice, diagnosis, or treatment. If you have any concerns or questions about your health, you should always consult with a physician or other healthcare professional.
Do not disregard, avoid or delay obtaining medical or health-related advice from your healthcare professional because of something you may have read on the Service. The use of any information provided on the Service is solely at your own risk.