Green Chef vs. Factor compared is one of the most delicious breakdowns I've had the honor of writing. Both of them have health-conscious options that save you time and keep you from the mental struggle of planning another week's worth of food--again–and they legitimately taste good.
I spent several years thinking that to be fit and healthy, I had to choke down carefully measured bland chicken breast, rice, and broccoli with a little bit of low-sodium seasoning sprinkled on top or spend hours in the kitchen making complicated, expensive meals that didn't even keep well enough to have leftovers for the next few days. Neither extreme is sustainable. I hate that I wasted so much time there.
Thank goodness for Green Chef and Factor. They fill different roles, but they both keep you from suffering on either of those paths.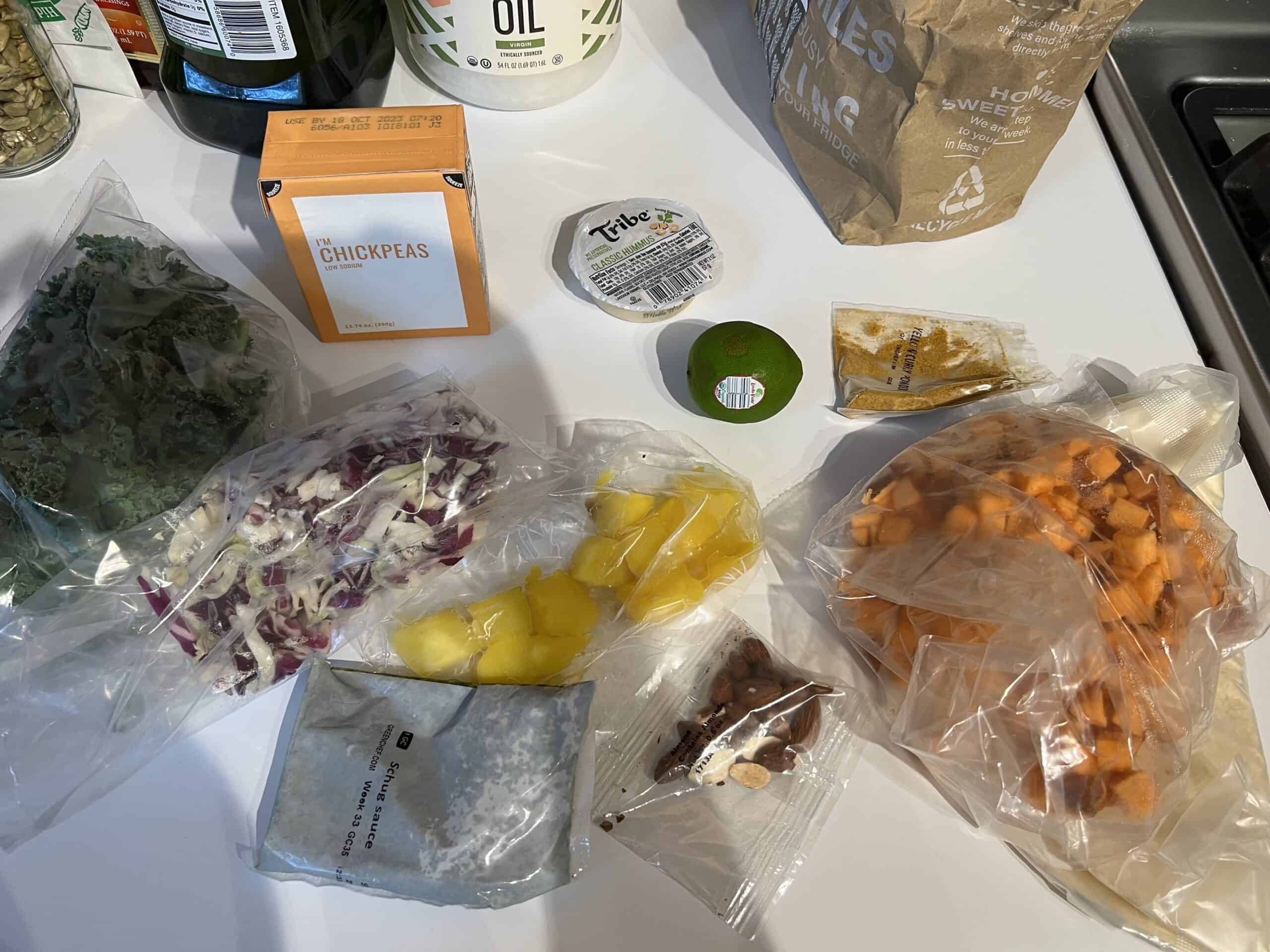 Bottom Line Up Front
I can't imagine anyone being disappointed with either one of these meal delivery services because I enjoyed them both so much. I wouldn't call them interchangeable, though. If you're single and/or tracking macros and want to keep that whole process as easy as possible, you'll want to go with Factor. Cooking for your family and want healthy options (that can still be macro-friendly, but you'll need to cook the meals and weigh your portions)? Green Chef's the one for you.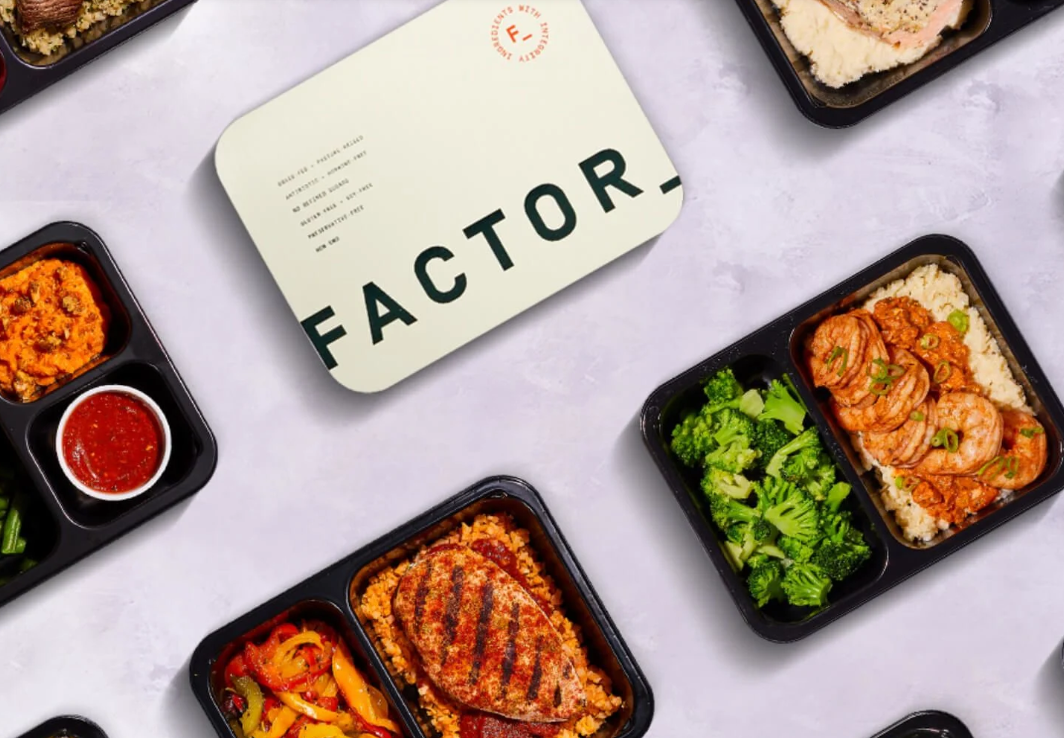 The Main Differences between Green Chef and Factor
Green Chef sends you the ingredients for a multi-serving recipe that you cook, whereas Factor meals are single-serving and ready to heat and eat.
Green Chef is USDA Organic Certified, whereas Factor does not focus on organic ingredients.
Green Chef works well for families, whereas Factor is best suited for individuals (sometimes couples).
Green Chef is excellent for people with a little time in the evenings to cook a meal, whereas Factor is perfect for quick, on-the-go lunches or when dinners need to be as quick and easy as possible.
What They Have in Common
Both help you enjoy healthy meals at home.
Both offer nutrition coaching.
Both have a chat function on their site, so it's easy to ask a quick question or two before signing up.
Organic ingredients
You choose recipes from a weekly menu, and a box arrives with recipe cards and components for each recipe packaged together.
The meals taste like a chef created them (and they did), but you can make them in your own home.
Recyclable packaging
Eight plans to choose from (Mediterranean, Calorie-Smart, Keto, Quick & Easy, Plant-Based, Protein-Packed, Delicious Discoveries, and Gluten-Free)
You can select two, three, or four meals per week, with two, four, or six servings. (The two meals per-week option is only available if you're serving four.)
Breakfast, brunch, and lunch add-ons for on-the-go/rushed days or calmer ones.
Some meals can take as little as 10 to 20 minutes to prepare.
Lots of prep work is done for you.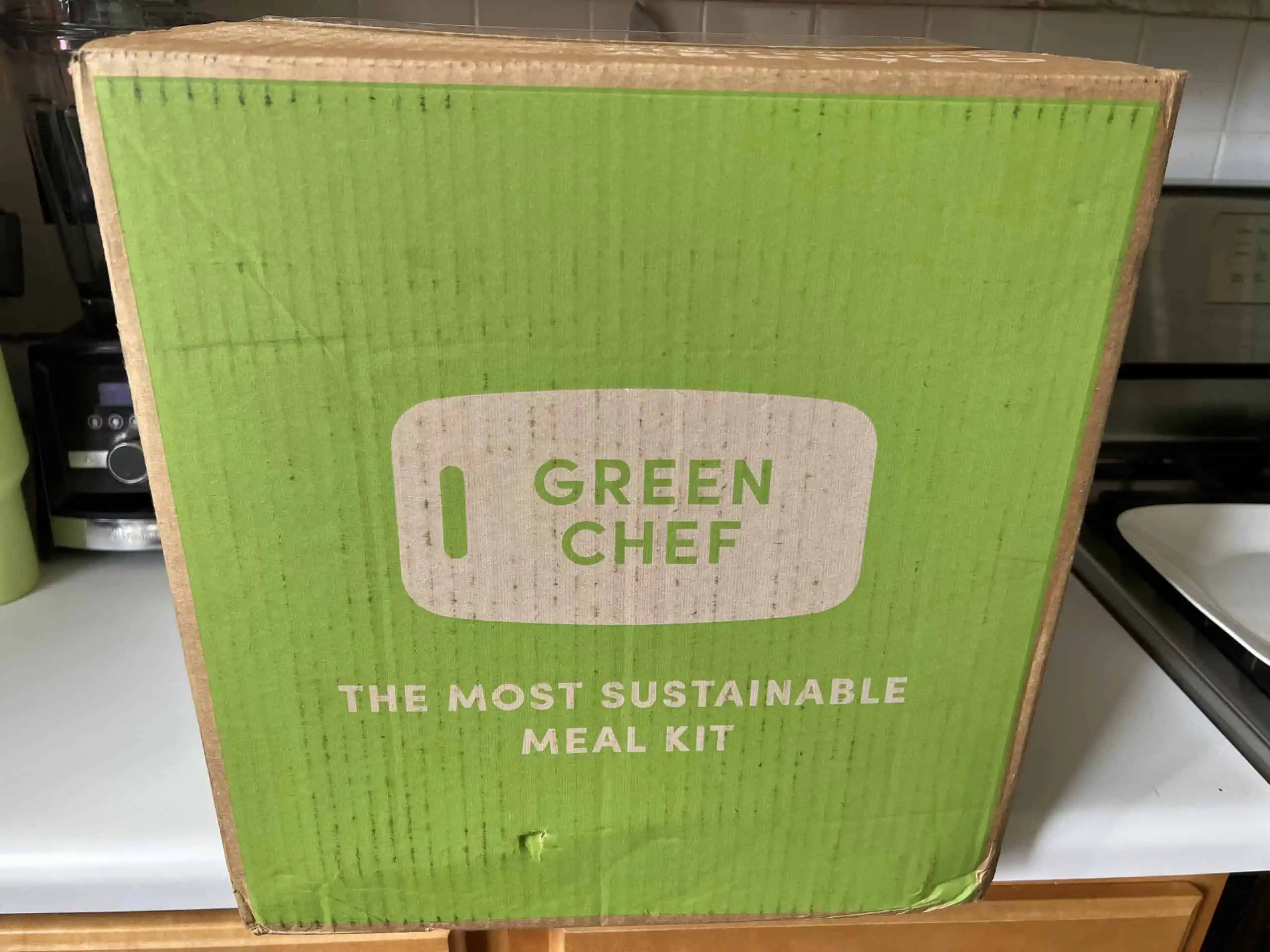 Are Green Chef and HelloFresh the Same Thing?
Sort of. HelloFresh acquired Green Chef in 2018, but the meal kits are different. HelloFresh is less expensive and doesn't stick to organic ingredients. The calories/macros are less ideal for most fitness goals than Green Chef's.
Pros: What Makes Green Chef Different
You can find healthy options to feed the family (or yourself, with leftovers).
Even though Green Chef is expensive, you'll save money each week by choosing their meal kits over restaurant dining if you go out frequently. You might also save time.
The step-by-step recipe instructions on the back come with photos demonstrating each step, so they're easy to follow.
I ordered a couple of outliers with higher calories just because they looked good. Still, most recipes I got were in the 400- to- 800-calorie range, which is typical for them even when you're not focused on their Calorie Smart plan. I love this because some meal kits are higher in calories and require a lot of salt and fat. I didn't have to cut back from what the instructions told me to add so the meals would be healthier, which I have done with other kits.
A balance of flavors and textures that makes each meal feel like it came from a restaurant, not your kitchen.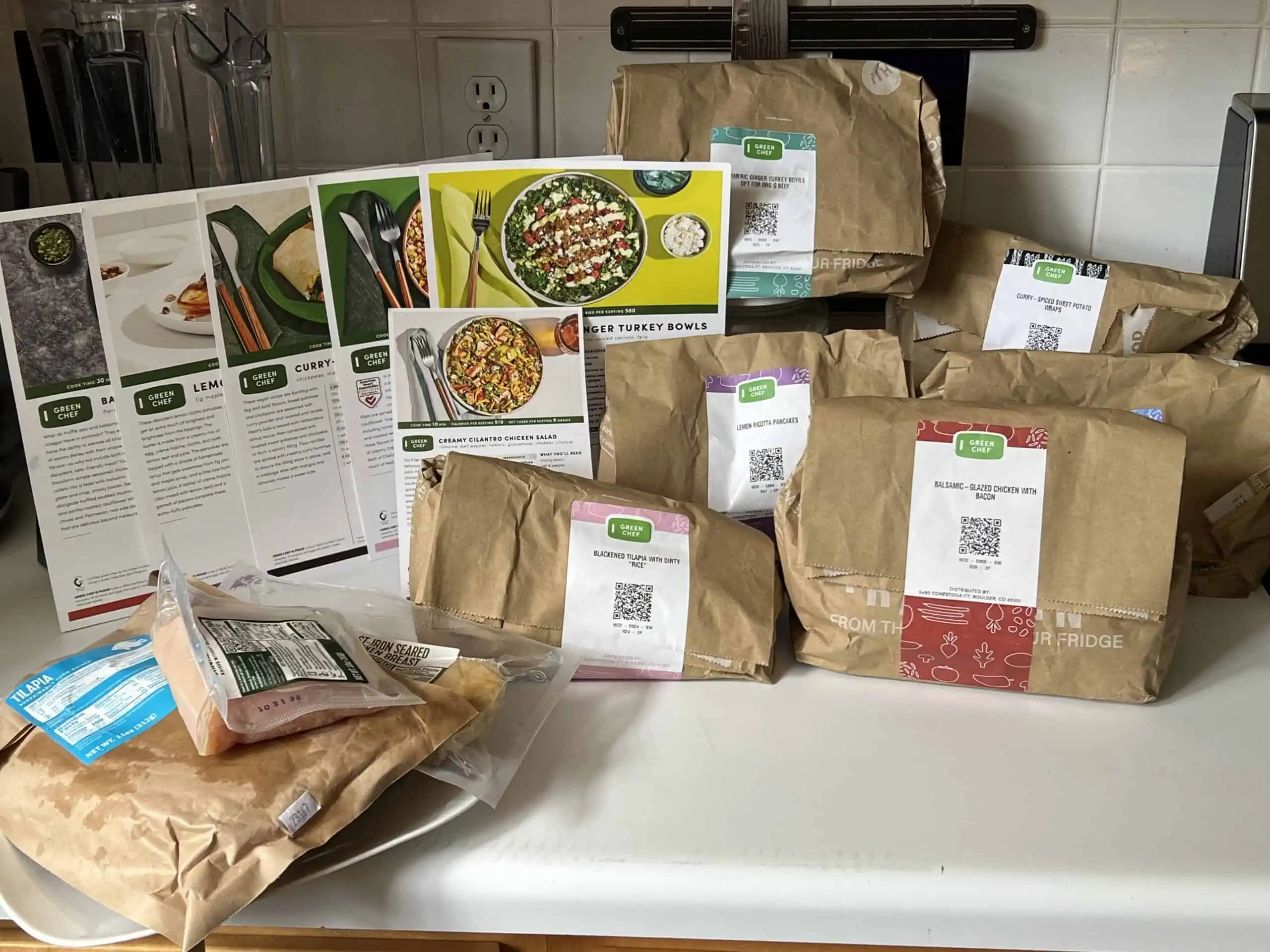 Cons: What to Consider before Signing Up
If you're following macros, you'll need to weigh your ingredients and final servings to ensure you stay on course since these aren't individually packaged servings.
Some of the recipes were more involved than I expected, and sometimes I felt like too many things were going on at once since I was cooking alone. I was able to pull it off, though, so even if you're a beginner, don't let this scare you off from Green Chef as a whole. Just peek at the recipes before you order them to see what you're getting into with each one, and schedule them when you have the time and focus that particular dish requires. I recommend allowing more time than the recipes say they'll take, even if you're comfortable in the kitchen, until you get used to their recipes.
If you have a coupon code to use, that's fantastic! Green Chef's on the pricy side. It's worth it if you're going to go with a meal kit, but if you already cook at home, just be aware that you'll save time, but maybe not money.
Nutrition
One of the things that stood out to me with Green Chef was the lower sodium content after looking at and trying so many other meal delivery kits. Not all the meals are low-sodium, but on average, they seem lower than similar options.
I used less butter and salt with these meals than other options, which was a welcome change (and better for helping me achieve my fitness goals). Many of them are still higher in fat on their own than I'd like them to be when I'm counting macros and attempting to lose fat. Everyone's numbers are different, so that may not be the case for you. I could still make many of them work, even with the "sad" macro numbers I use when mainly focused on body recomp.
On a macro-related note, I love their Protein Packed option because I usually need help getting enough protein to build and maintain muscle. You can get around 45 to 50 grams of protein from one meal. Even if you're focusing on increasing your protein intake, check out the other recipes that aren't marked Protein Packed. Most of them have a substantial amount anyway (for example, there are 36 grams in the Spicy Chicken and Broccoli Stir-Fry, and it's only marked Keto, Calorie Smart, and Gluten-Free).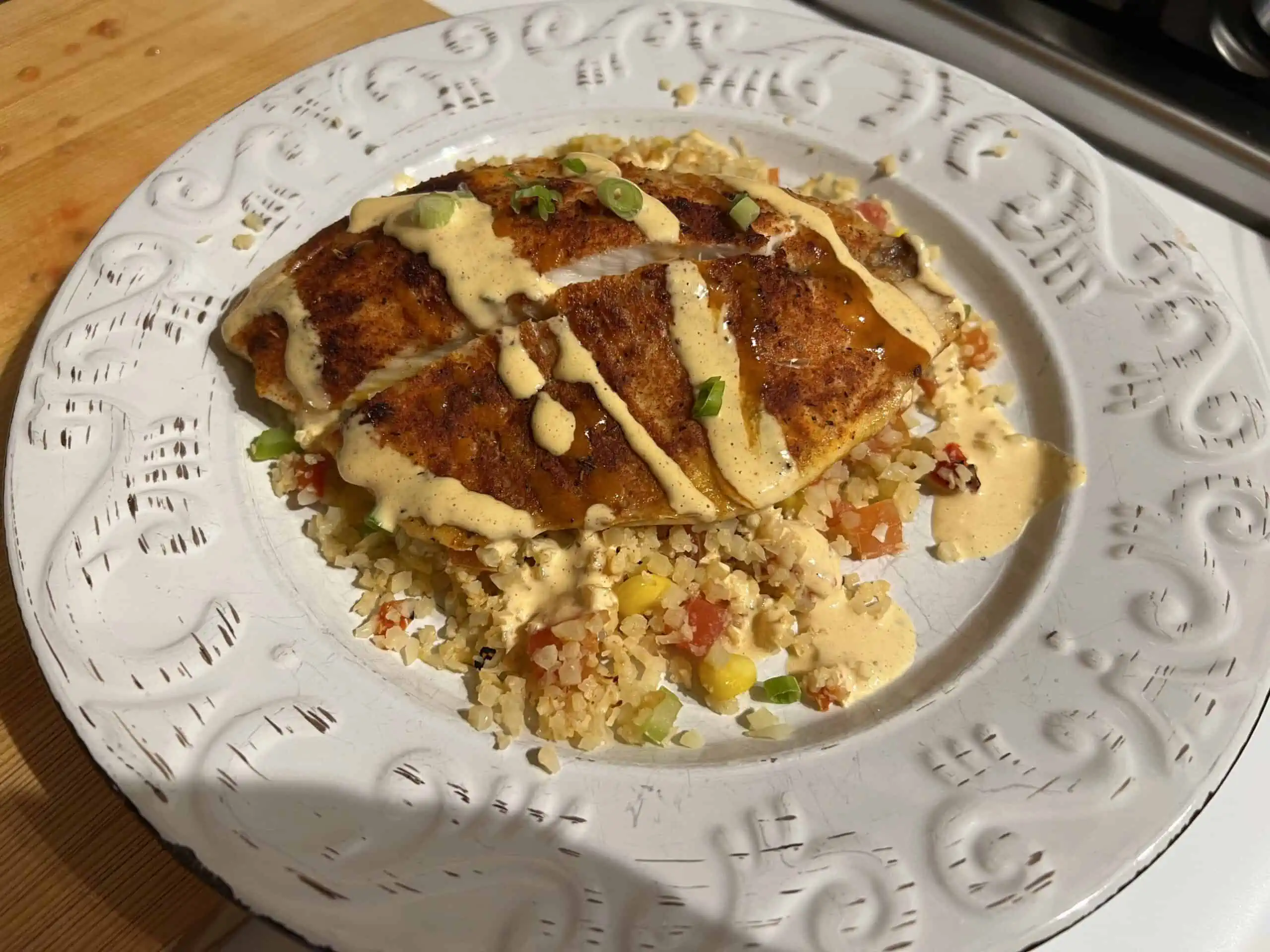 Key Features of Factor
Individual servings that are already cooked, so you'll just need to heat them up for a few minutes
Recyclable packaging
There are five plans to choose from: Chef's Choice, Keto, Calorie Smart, Protein Plus, or Vegan & Veggie.
You can purchase six, eight, 10, 12, 14, or 18 meals.
Offers add-ons, like breakfasts, keto shakes, smoothies, extra protein, and snacks fit keto, carb smart, and vegetarian/vegan diets.
They're not frozen.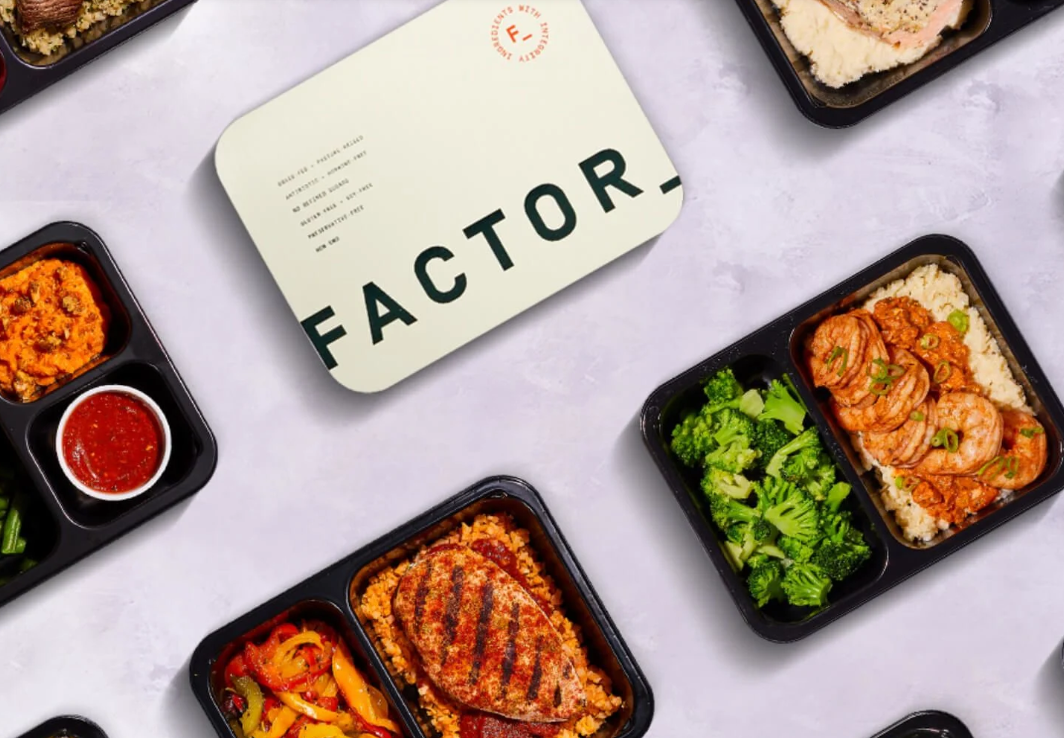 Is Factor Owned by HelloFresh?
HelloFresh owns Factor, too. They acquired Factor about two years after they bought Green Chef.
Pros: What Makes Factor Stand Out
Somehow, they manage to make their healthy meals taste like comfort food.
The individual servings, created with health and macros in mind, keep you from doing all the measuring and meal prepping yourself.
They have balanced meals that are even more convenient than takeout, the sweet spot many heat-and-eat options don't cover. Sure, those frozen meals you can stock up on at the store are convenient. However, many are packed with sodium and overly processed ingredients that could make you feel worse. Sometimes, they're too high or low in calories. Strangely enough, I still feel hungry after eating meals like this. With Factor, I felt like I'd eaten real fuel for my body and mind, not just checked the "eat lunch" box.
If you're starting your fitness journey or trying to maintain it in a hectic period and want food you don't have to think about, this is it.
You're not stuck in one meal plan just because you stated a preference; you can see and order from the whole menu.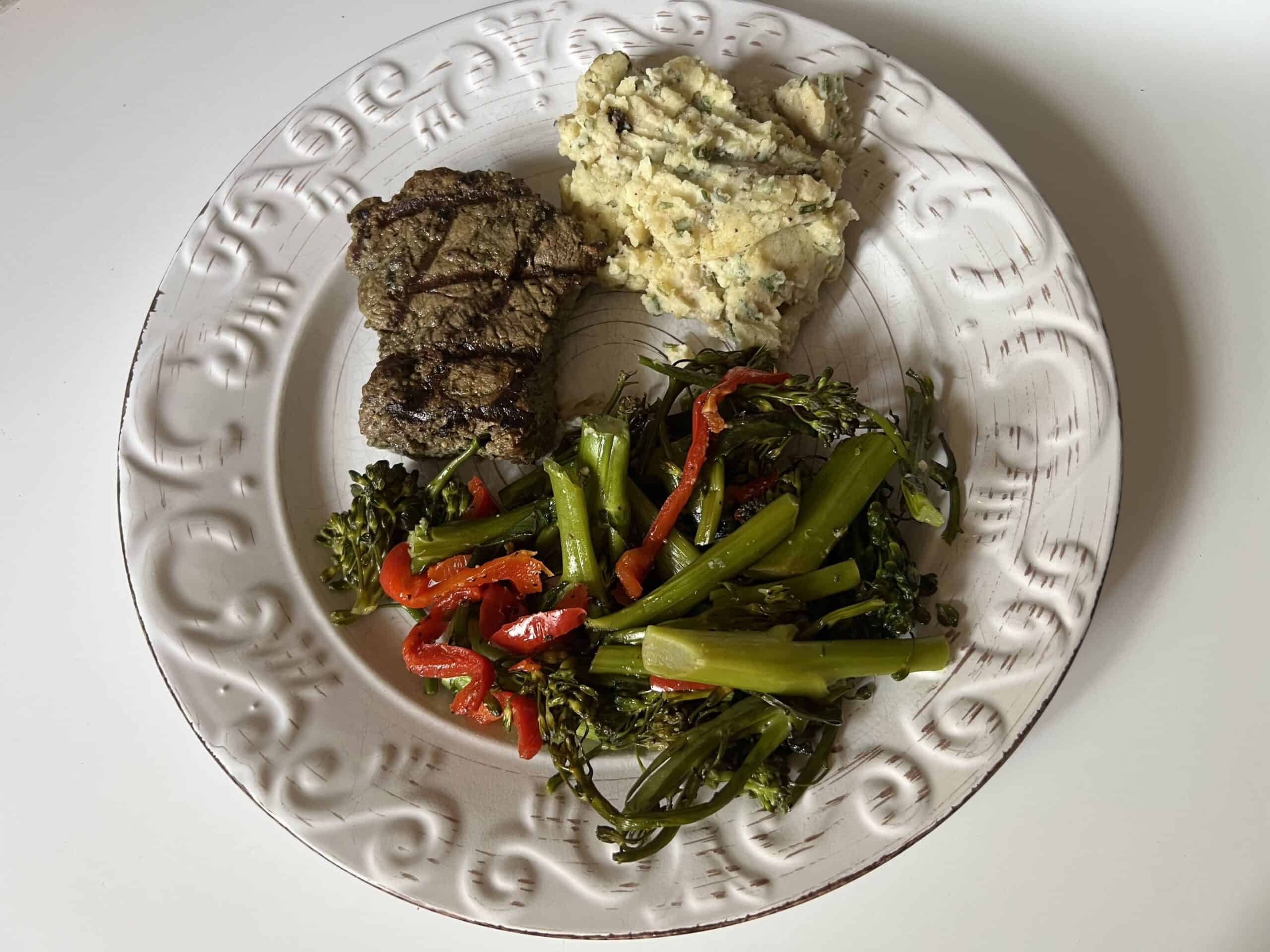 Cons: What Is the Downside to Factor Meals?
The price
Trying to work your individual servings in when you have a family
If you're a vegetarian or vegan, you'll be shopping from one corner of the menu. In contrast, someone on a different plan can sometimes cross over into other plans to shop for meals.
When looking at the meal plan, you have to click on each recipe that looks interesting to see its labels (Keto, Protein Plus, Carb Smart, etc.). I'd like to know that information on the main meal plan page, even if I still had to click to see the nutrition label for details.
Nutrition
Factor stands out for creating balanced meals that fit specific diets and then rounding them out with complementary snacks, shakes, and smoothies in those same categories. You can get a cohesive look at how your day or week will go when looking at everything in one place, making meal planning with nutrition goals in mind easier.
They are relatively low in sodium. Still, the fat is a little high for me in many cases, so it's something to check before you sign up. Your numbers and goals differ from mine (which are lower than I'd like since I have a sedentary job and don't get to move around much outside of my workouts). Even I can make almost any of these meals work as long as I keep some of my other meals and snacks lower in fat. Some carb counts might be high for individuals who want to focus on keeping those lower.
If you're on the keto diet, you're in luck. There's plenty to choose from (I loved the Green Goddess chicken dish I got), and they're careful about making sure the meals adhere to the (at least) 60 percent fat, 20 percent protein, and 10 percent (or less) carbohydrate guidelines.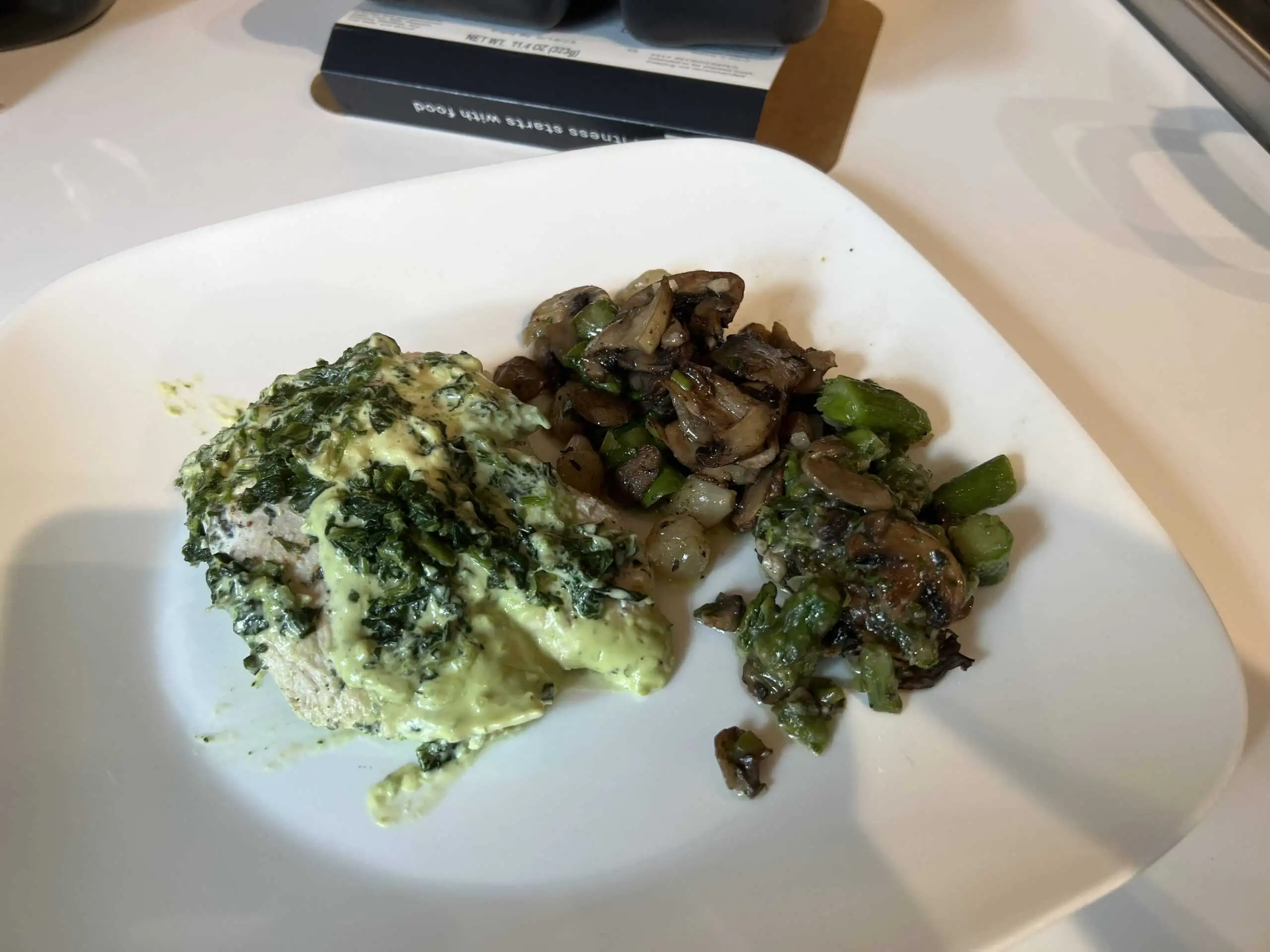 Overall, Factor seems friendlier to the low-carb crowd than the low-fat one, but there's something for everyone.
The Pricing
Though there are always coupons and promos for both companies, I want a baseline comparison since the promo pricing won't last forever.
Green Chef's meals range between $11.49 and $13.49 per serving if you go with their standard meals. Prices fluctuate based on how many servings you need and how many meals you buy. Shipping is about $10.00 per box, no matter how much you buy. You can buy the premium meal each week, which could tack on another $6.99 to $9.99 per serving.
Factor's pricing seems simpler, mainly because they want to know how many servings you need, total. The more you buy, the less it costs per serving, starting at $10.99 if you buy 18 meals, and ending at $13.49 if you buy six. Some meals are marked Gourmet Plus, which will cost extra, much like the premium meals Green Chef offers. Shipping is $10.99.
The Packaging
Both companies take the packaging seriously. They're also as eco-friendly as they can be.
The meals are delivered in recyclable cardboard boxes with insulation and ice packs inside. My meals were still cold, and nothing had spoiled.
Green Chef
Green Chef's packaging is mostly recyclable. The ice packs can be reused (I save mine), but the outside is made of #4 plastic film. Recycling this type of plastic could take an extra trip, as it might not be suitable for curbside recycling where you live. The same goes for the plastic bags some of the ingredients and sauces are in.
The larger paper bags the ingredients for each recipe come in can be added to your curbside recycling as long as they're clean and dry. That's true for the egg cartons, as well.
Some items come in #1 and #5 plastics, which are usually recyclable.
Factor
In some ways, Factor's packaging resembles Green Chef's. The cardboard box is easy to recycle, and you can reuse the ice packs (or empty them into the trash and dispose of the bag). You won't be able to toss the shell of the ice pack in with the curbside recycling, but it may still be recyclable in your area.
The BPA-free containers the meals come in (and are heated in) are #1 plastic, which can be recycled. Even the insulated liners that come with smoothie orders are curbside recyclable.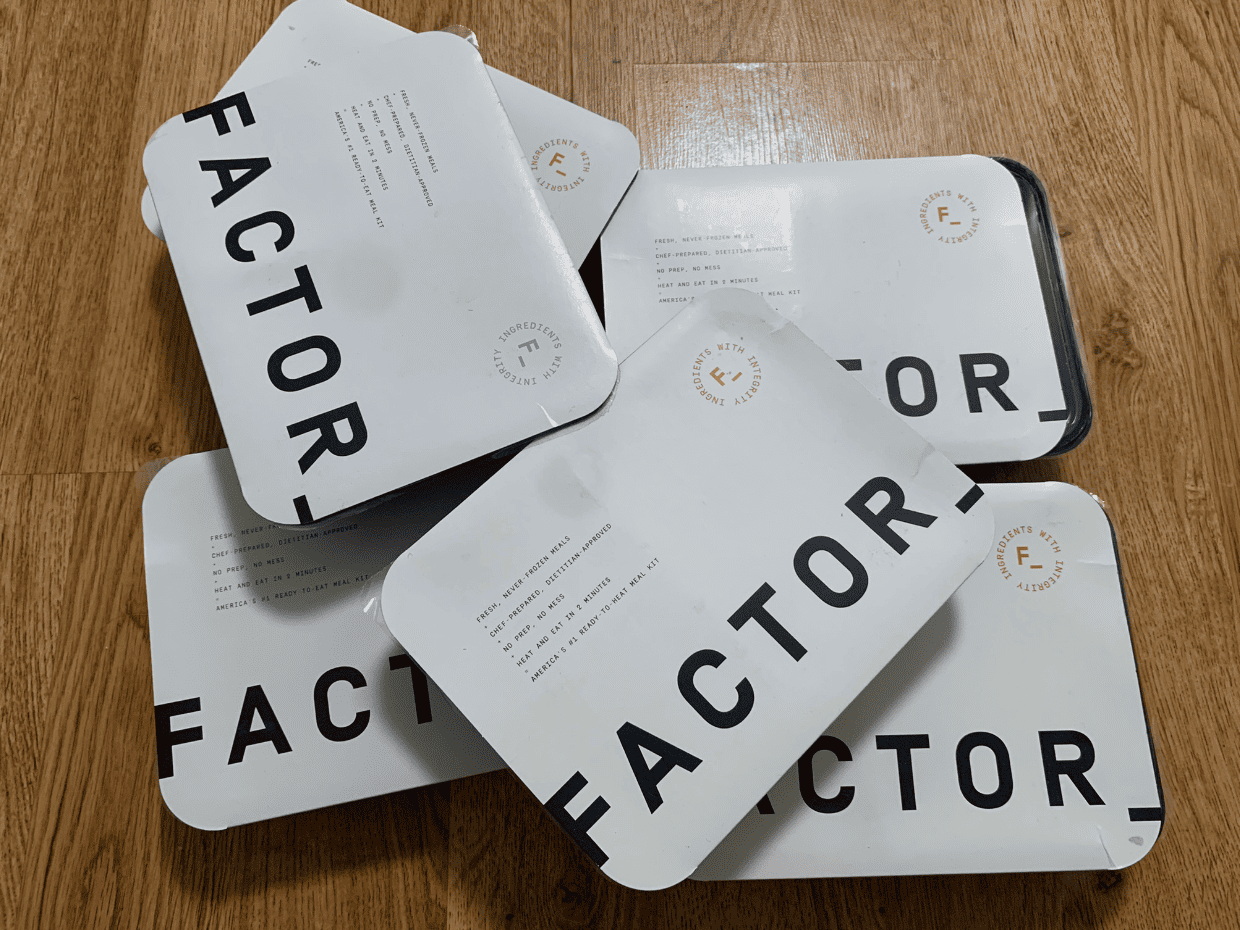 The Shipping and Delivery
Green Chef and Factor will deliver if you live anywhere in the United States besides Hawaii or Alaska. Green Chef and Factor charge about the same amount per box, so it won't be the deciding factor (about a $1.00 difference).
Green Chef
Green Chef would only deliver to my area the second half of each week when I signed up, and they used UPS (at least for my area). Once the box was picked up, everything went smoothly. UPS sent me a message saying my order would show up on Monday, but that was an error; it showed up on Wednesday. I could use the tracking number they provided to track my order.
Factor
Factor uses several different carriers to deliver the meals, depending on where you live. Once I entered my address, I found that their delivery days were almost the opposite of Green Chef's. In this case, I could get shipments on Monday, Tuesday, or Wednesday each week. Wednesday was the only overlap between both services.
Other Options to Try
Green Chef Alternatives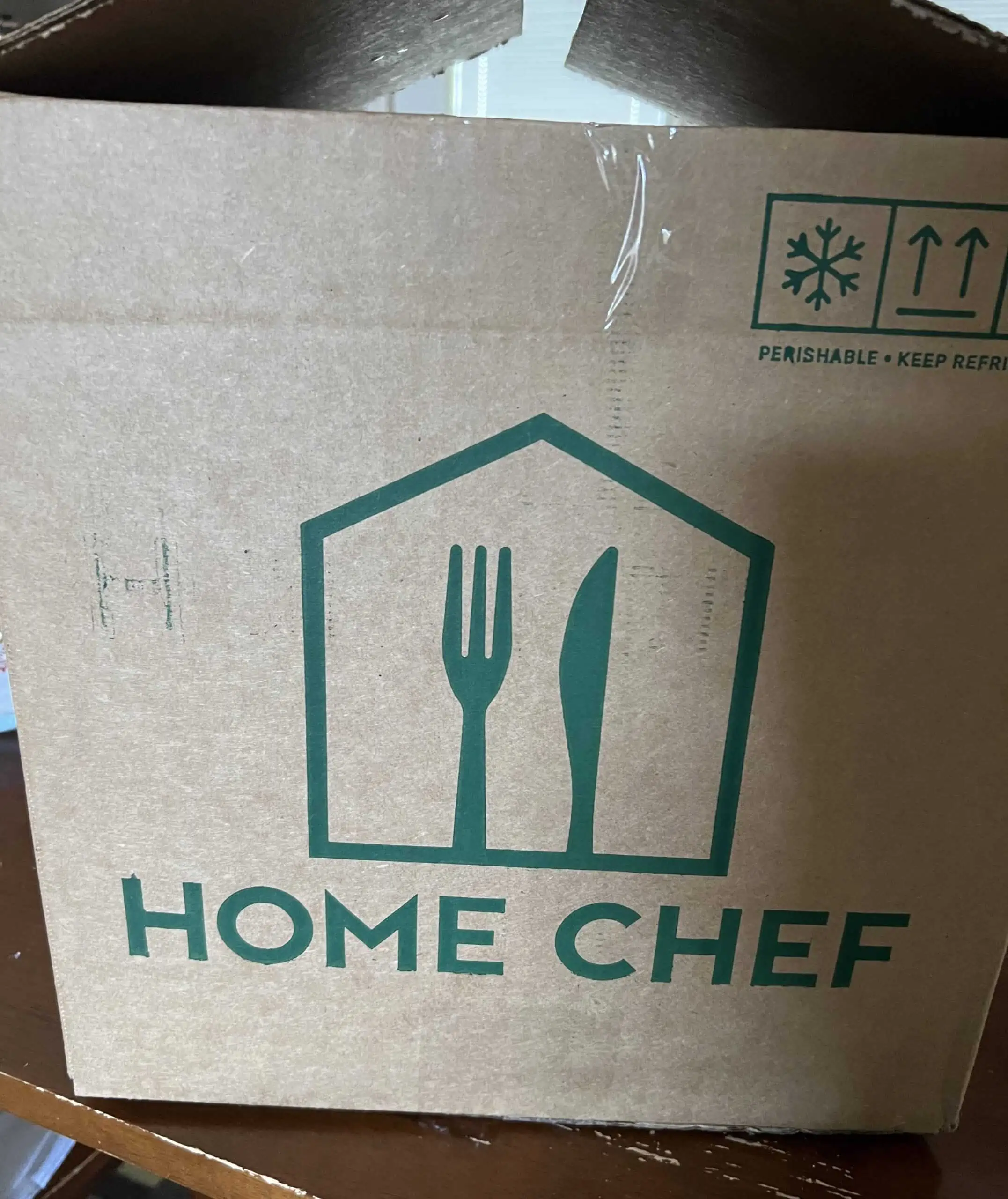 I recently had Green Chef and Home Chef back-to-back and found them surprisingly similar. Home Chef doesn't always have organic ingredients, though they're sometimes an option. I liked how efficient and easy to follow the recipes were and how much prep work was done for me. On average, Home Chef is a little cheaper per serving than Green Chef or Factor. They send you everything you need for each recipe you choose, with the ingredients for each one packaged together.
HelloFresh is a little cheaper per serving on average and they often offer amazing discounts that can push the price down even further. That's what convinced me to give meal kits like this a try in the first place. Their recipes are always easy to understand and follow, but they don't always do as much prep work for you as Green Chef (and Factor, of course, since those are ready to heat).
Factor Alternatives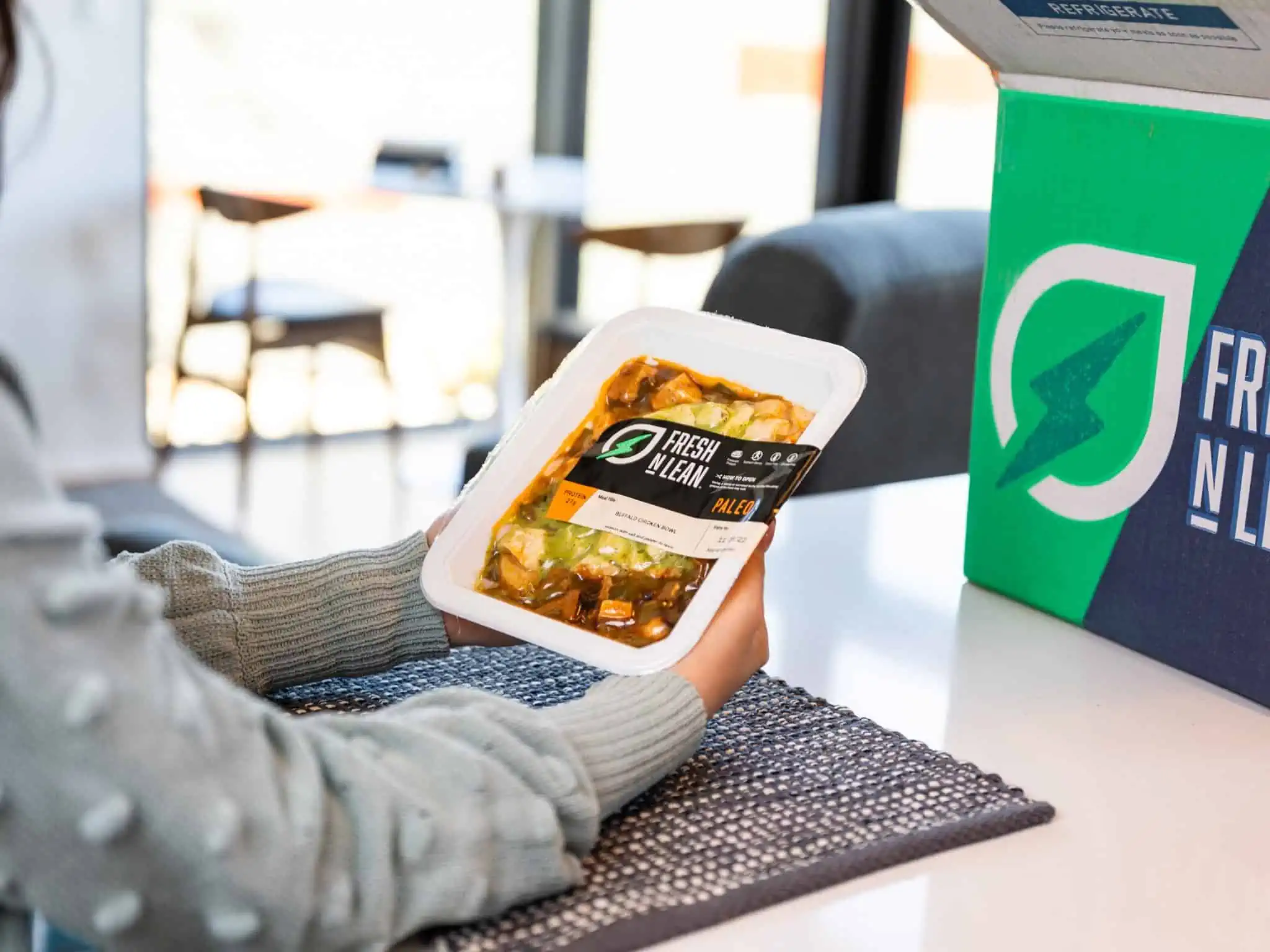 Fresh N Lean meals are single-serving, ready-to-heat options made with fitness goals in mind. You'll pay less per serving (around $9.99) on the vegan plan than the Mediterranean (about $15.49) or keto/Paleo options (roughly $10.66).
The cost fluctuates based on your chosen meal plan, whether you want meals for five or seven days, and how many meals per day you want them to cover. This one is a little restrictive because you commit to one meal plan. You can shop a la carte, but you can expect to pay more per entree then.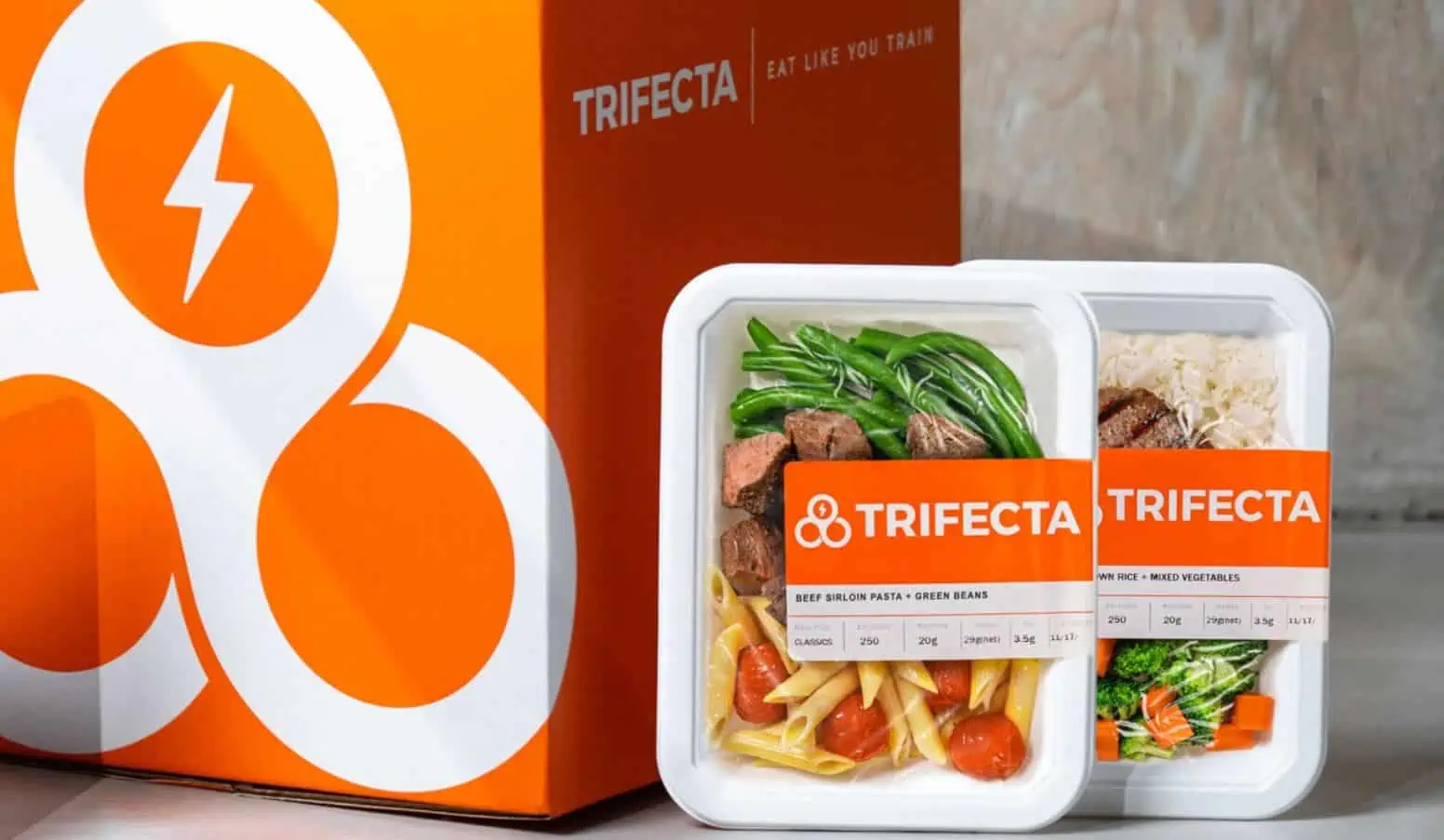 Trifecta is another health-conscious option with pre-cooked single servings. You can get five, seven, 10, or 14 entrees per order and add five or seven breakfasts (or none, if you'd prefer to do your own thing for that meal). Choose your meals from the menu or leave it to the chef. This is one of the more expensive options (they also use organic ingredients and have a supportive community to help you meet your health goals). You can save a bit per serving with a larger plan.
FAQs
Question: Is Green Chef the Same as Factor?
Answer: They're not the same but share the same parent company, HelloFresh. Green Chef's plan is similar to HelloFresh's, with recipes and ingredients sent to your door for you to cook. Factor is under the Hello Fresh umbrella, but it's all about individual servings that are ready to heat up when you get them.
Question: Why is Green Chef so expensive?
Answer: The ingredients are organic, and they do a lot of the prep work for you, along with recipe creation and getting all the ingredients together. You're paying for premium ingredients and convenience. Plus, shipping's another $9.99, so that bumps the price up a bit.
Question: Is HelloFresh or Green Chef more expensive?
Answer: Green Chef is more expensive than HelloFresh. Sometimes, there are coupon codes to use when you sign up that could make them closer in price. HelloFresh meals (excluding any premium options that will cost a few dollars more per serving) are $8.99 to $12.49 per serving. Green Chef's are $11.49 to $13.49 per serving (excluding premium meals).
Conclusion: Factor Wins, but Barely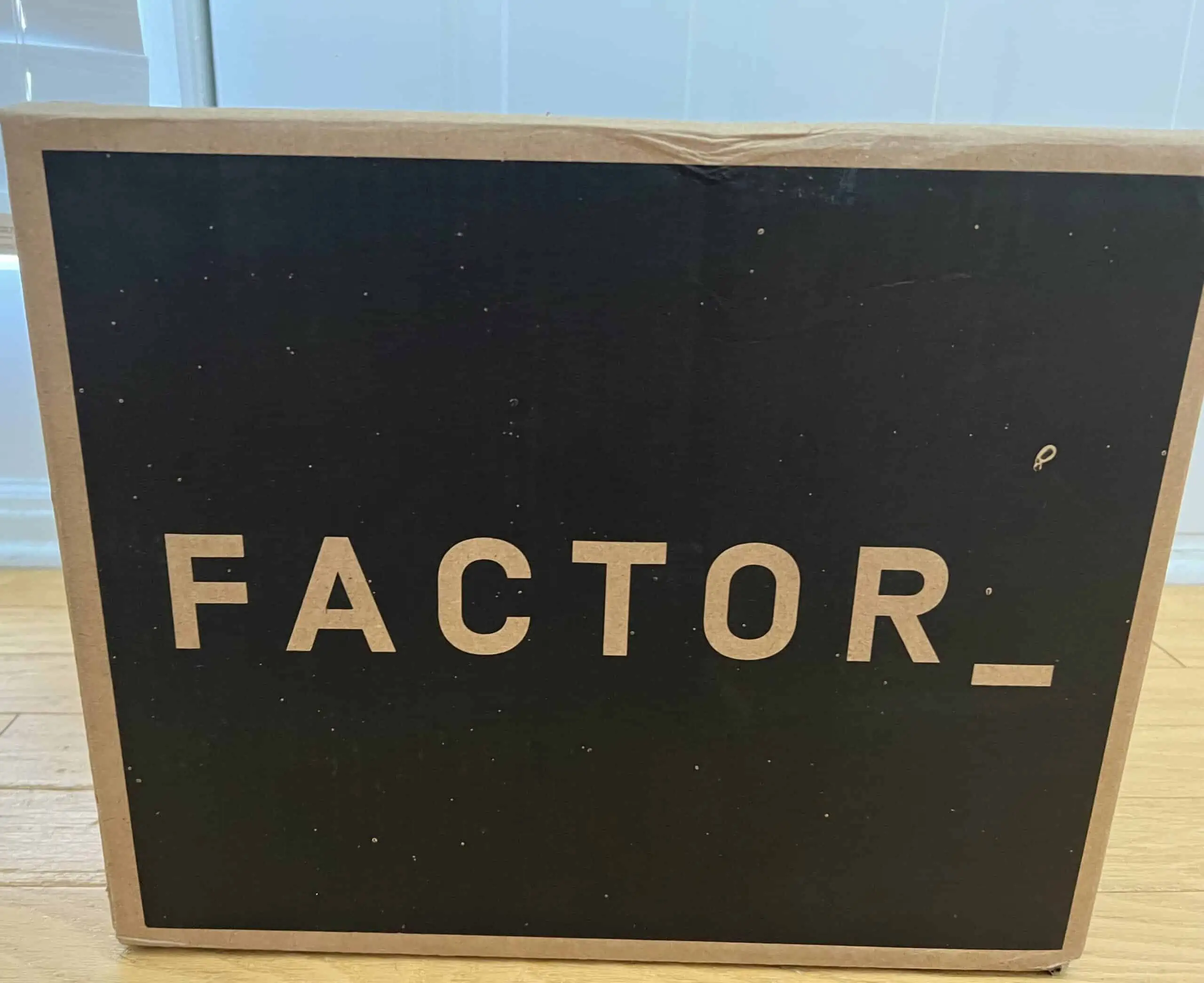 I slightly prefer Factor when you're a fitness-minded person looking for meal delivery services that'll keep you on track. They help with portion control, keeping your macros in check, and taste like anything but "diet food," despite all that. The meals are quick, convenient, and won't leave your kitchen in disarray.
Green Chef is amazing, too, and they offer healthy options that can make family dinners–well, not exactly a breeze because you'll still have to cook–easier. It's nice to open a bag and have everything you need for a recipe, much of it prepped for you. Some of their meals were too high in calories and less likely to be macro-friendly for people who count them.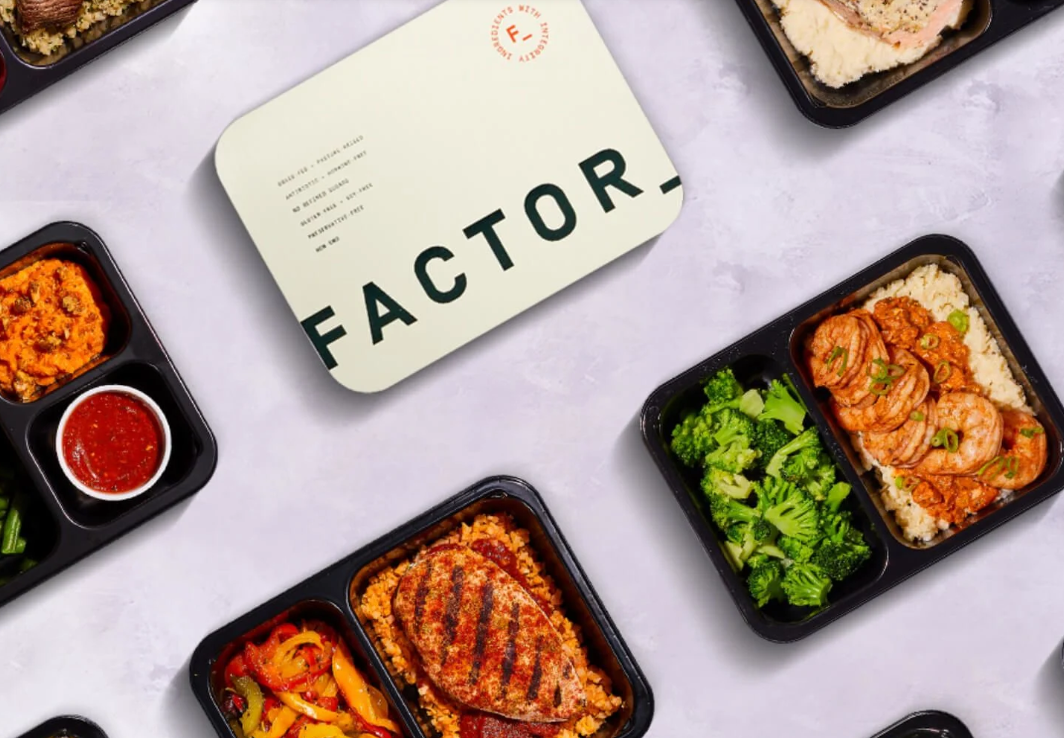 Continue reading:
10 Best High Protein Meal Delivery Services
11 Best Bodybuilding Meal Delivery Services
11 Best Low-Carb Meal Delivery Services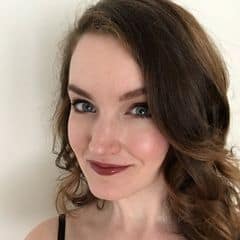 Crystal Schwanke has been on a fitness and health and wellness journey for more than a decade. She used to do wellness-related ghostwriting work and content writing for several well-known websites.
During this time, she tried all the protein powders, meal replacement shakes and mixes, and workout programs. Crystal's favorite way of eating is Paleo(ish) and even when she isn't writing about health and wellness and fitness, she often spends her time researching for the sake of learning. Her goal is to better equip herself so she can build a framework that will allow her to handle anything life throws at her.