You wouldn't think P90X vs P90X2 would have too many differences. Maybe one builds upon the other to help you continue along your fitness path, right? These two programs are surprisingly different, considering their similar names.
Bottom Line Up Front: Both programs are great, but if this is your first P90 experience, I recommend starting with the full p90x program here first. You can then "graduate up" to the P90X2 after. Of course, if you have completed P90X, P90X2 here is the obvious choice to level up your workout.
Where Do You Find P90X and P90X2?
You can purchase the P90X and P90X2 DVD sets on the Beachbody website if you prefer to have a hard copy. You can also sign up for Beachbody on Demand, the streaming service, and get access to both of those programs (plus others). You'll get the workout calendar and nutrition guides either way.
Another option is to check Amazon and eBay. However, be sure to research the sellers and thoroughly read the listings before making a purchase.
What P90X and P90X2 Have in Common
These two programs have some things in common even though they focus on different goals overall (more on that soon).
Tony Horton is the instructor.
Both programs are 90 days long.
Workouts are usually around an hour (P90X2 workouts are 55-60 minutes, while there are some exceptions in P90X, like yoga, which is 92 minutes).
Both require you to purchase a kit of 12 DVDs or subscribe to Beachbody on Demand.
Both will most likely require you to buy equipment you don't already have unless you've been collecting pieces here and there for a while. That said, you don't need a ton of equipment for either and none of it is especially expensive.
If you follow the workouts and nutrition guides—really giving it your all—you're pretty much guaranteed to get results.
Beachbody offers a 30-day money-back guarantee on almost everything (including BOD), but they extend that to a whole 90-day guarantee for P90X and P90X2 DVD sets. There's no financial risk with trying either program.
Both use muscle mass confusion to keep your body guessing and get results.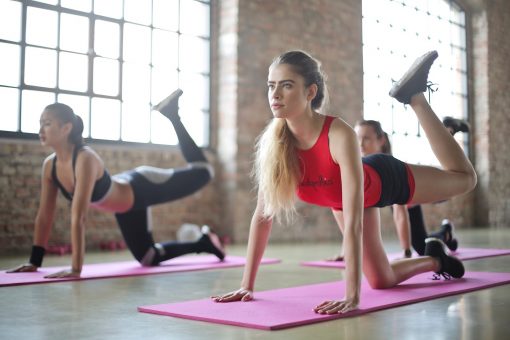 The Main Differences Between P90X and P90X2
It's all about muscle-building and fat loss versus muscle function, stability, and injury prevention. Either program routine will give you most of those benefits, but P90X focuses on building muscle mass while P90X2 will give you more stability training and functional movement.
Think of the differences between going to the gym to lift weights for aesthetics (and some strength) versus playing a sport that requires balance, agility, and speed in addition to strength.
You get more core exercises and stretching and less cardio (even the plyo videos are less intense) with P90X2 than P90X. P90X is more focused on weight training but has that intense cardio (and some stretching and core, still) built in.
Unless you go with Beachbody on Demand and get access to both programs in one fell swoop, the prices can be drastically different. As of this writing, the base package of P90X2 is $23.95 vs. about $120.00 for P90X. Other listings I saw for P90X2 had it at $120.00 or $140.00.
Challenge packs with Shakeology are also very different in price (as it includes more of the diet plan), with P90X at about $205.00 and P90X2 at around $140.00. You'll work out six days per week if you do P90X and five days with P90X2. On rest days, you can choose to do one of the recovery/mobility DVDs instead of nothing at all.
About P90X
P90X is a pretty comprehensive program.
The Workouts
Chest and Back
Plyometrics
Shoulders and Arms
Yoga X
Legs and Back
Kenpo X
X Stretch
Core Synergistics
Chest, Shoulders, and Triceps
Back and Biceps
Cardio X
Ab Ripper X
P90X Plus comes with:
Interval X Plus (interval training)
Upper Plus
Total Body Plus
Abs/Core Plus
There additional P90X PRO Team workouts with different coaches on BOD. They range between 30 and 58 minutes.
Pros
P90X uses muscle confusion to keep you from plateauing. That just means you get a lot of different workouts that work the muscle groups in different ways.
You're guaranteed results or you get your money back.
You won't need a gym or a ton of equipment.
Variety keeps things interesting.
Cons
The DVD set isn't cheap.
Some of the workouts are pretty long and could be difficult to schedule.
You'll have to buy some equipment on top of paying for the program.
Equipment Needed
You'll need dumbbells or lightweight resistance bands. If you can get your hands on adjustable dumbbells, you'll get a wide range of weights without taking up a lot of space in your home.
You'll also need a pull-up bar, though you could technically use resistance bands and a door anchor for these moves.
Unless you have carpet you're comfortable working out on, you'll also want to have a yoga mat. Grab some yoga blocks, too.
About P90X2
These workouts are very different. You'll see some similar moves, but they'll come with extra challenges (like doing them on one leg).
The Workouts
X2 Core
X2 Plyocide
X2 Recovery + Mobility
X2 Total Body
X2 Yoga
X2 Balance + Power
Chest + Back + Balance
X2 Shoulders + Arms
Base + Back
P.A.P. Lower (P.A.P. stands for Post Activation Potentiation, designed to increase your power by pairing a resistance exercise with an explosive one)
P.A.P. Upper
X2 Ab Ripper
There are extra workouts, V Sculpt and X2 Chest + Shoulders + Tris, included in the Deluxe and Ultimate packages.
Pros
It's inexpensive.
It builds core strength.
Workouts fit within a one-hour timeframe.
If you're looking for a challenge and you're already relatively fit and athletic, you'll find it here.
Cons
You'll need more equipment.
It's more focused on stability and core strength than anything else.
Less intense than other programs, which could mean the weight loss and aesthetic outcomes may not be on par with what you'll get from other programs.
Equipment Needed
You'll need dumbbells, a yoga mat, a pull-up bar, and yoga blocks just like you would with P90X. However, you'll add a stability ball, medicine balls, and push-up stands.
P90X vs P90X2: Side-by-Side Comparison
So let's break P90X vs P90X2 into something a little more digestible:
| | | |
| --- | --- | --- |
| | | |
| Who It's For | Beginners who love a challenge, people who want to improve their strength and lose weight at home, athletes looking to up the ante and cross-train | Athletes looking to improve their performance, people who aren't new to fitness and want to improve their balance and core strength, P90X graduates |
| Goals/Outcomes | Lean muscle mass gain, fat loss, confidence | Balance, stability, core strength, improved athletic performance, confidence |
| Equipment Needed | Dumbbells and/or resistance bands, pull-up bar, optional yoga mat and blocks | Dumbbells and/or resistance bands, pull-up bar, optional yoga mat and blocks, stability ball, medicine ball, push-up stands |
| Price | The basic DVD package is around $140.00 (or less under a Beachbody on Demand membership) | As of this writing, you can get the DVDs for under $25.00, but you can also get it with a BOD membership. |
| Where to Buy | Beachbody.com, Amazon, eBay | Beachbody.com, Amazon, eBay |
| How Much Space You Need | 6×6 feet of space, plus somewhere to mount a pull-up bar | 6×6 feet of space, plus somewhere to mount a pull-up bar |
| Effectiveness at Providing Results | | High |
| How Long Are the Workouts | 45-90 minutes | Under an hour |
| How Many Days Per Week? | 6 workouts, 1 rest day | 5 workouts, 2 rest days |
| How Long Is the Program? | 90 days | 90 days |
| How Many Workouts? | 12, plus available bonuses | 12, plus available bonuses |
| What Else Do You Get? | Nutrition guide and workout schedule in the basic package. You can order larger packages that include supplements. | Nutrition guide and workout schedule in the basic package. You can order larger packages that include supplements. |
| Guarantee? | 90 days if you buy the DVD set; 30 days if you get Beachbody on Demand | 90 days if you buy the DVD set; 30 days if you get Beachbody on Demand |
| Basic Pros | Strength and aesthetic improvements, well-rounded program, doesn't require a lot of space, minimal equipment is necessary to get started, pricier than P90X2 but you can save with a BOD membership, challenges everyone from beginners to athletes | You'll get improved core strength and stability/balance, you can do it at home, inexpensive, improved athleticism that transfers to other areas of life (sports, too) |
| Basic Cons | Mounting a pull-up bar may be challenging, can intimidate beginners, doesn't focus on functional training and core strength as much as P90X2 | May not provide the visual full-body changes users are hoping for, requires a lot of equipment, could be too challenging for beginners, less intense overall |
Alternatives You Can Try
If you like the idea of P90X or P90X2 but don't feel like they're quite what you're looking for, perhaps one of these will be a better fit.
If you're completely new to working out or just intimidated by P90X and P90X2, you can start off with P90. This is a less intense version that will still offer you the same type of benefits (strength, fat loss, improved health, etc.).
P90X3 is the best of all worlds, in my opinion. You get to build strength, do functional movements, and challenge yourself, but the workouts are only around 30 minutes each (some are a little longer). You can still get amazing results without the time commitment of the other programs. Like the others, it's a 90-day program.
Hammer & Chisel
If you're not specifically looking for a Tony Horton workout plan and don't mind mixing things up with a couple of different personal trainer personalities, Beachbody's Hammer & Chisel is another alternative that hits most of the same things as P90X.
This program combines cardio workouts and resistance training (some days heavier than others). Sagi Kalev and Autumn Calabrese lead these workouts and it's a 60-day program.
Alexia Clark (Not Beachbody)
Alexia Clark's program is website based and you get a brand new workout every weekday. She also includes a nutrition plan. Get access to the gym and home workouts as well as meal plans for $29.99/month.
This workout program is adaptable for any and mostly designed with women in mind, but men will get a solid workout from it.
You never know what you're going to get and it almost has a Crossfit vibe, minus the running and rowing (cardio is built into the resistance circuits).
P90x vs P90x2: Which Is Better?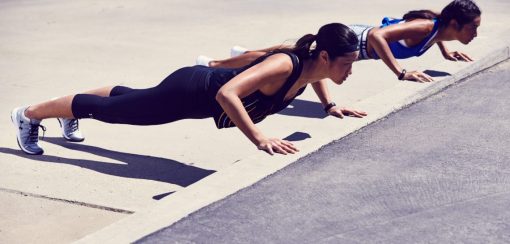 There's no clear answer to whether P90x or P90x2 is better. I personally prefer the original here. It really depends on your fitness goals. Either can help you build your strength and look better, but the approaches and end goals are different from one program to the next.
If you're a beginner but in relatively good health and really want to challenge yourself, go with P90X. The exercises will feel more familiar to you while still presenting a challenge. P90X2 may be too much, too fast, for someone just starting out or getting back into fitness.
If your primary goal is aesthetics or you're on a limited budget for equipment, go with P90X.
If you're on a budget and already an athlete looking for something to supplement your regular training, P90X2 is the way to go (make up the cost of the extra equipment with the affordability of the DVD set).
If you want a great all-around program that covers it all, P90X wins.
If you're more worried about performance and stability than how you look at the end of the 90 days—and you have the money to buy the additional equipment—get P90X2. But only if you're not a total fitness newbie.
If you're still not sure, start with the classic P90X and then move on to P90X2. Your time commitment to a program won't change and you'll have built up a sustainable habit with P90X that will allow you to seamlessly move on to P90X2 at the end of three months. If you've signed up for Beachbody on Demand, you'll already have access to both programs.
Recommended Reads: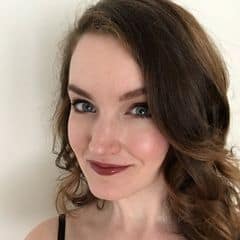 Crystal Schwanke has been on a fitness and health and wellness journey for more than a decade. She used to do wellness-related ghostwriting work and content writing for several well-known websites.
During this time, she tried all the protein powders, meal replacement shakes and mixes, and workout programs. Crystal's favorite way of eating is Paleo(ish) and even when she isn't writing about health and wellness and fitness, she often spends her time researching for the sake of learning. Her goal is to better equip herself so she can build a framework that will allow her to handle anything life throws at her.