Medifast is a popular diet, a common recommendation by doctors and health coaches for patients struggling with weight loss. It works by creating a caloric deficit, forcing your body to burn fat.
This diet plan consists of controlled portions of nutritionally complete foods that are low fat, low calorie and low carb. Many of the foods and meal options in the Medifast diet are a packet of dry ingredients that you mix with water, although there are other options.
Since some of their meals only need to be mixed with water and heated, Medifast is popular for people who are very busy and don't have a lot of time to cook. It is also popular for the elderly or disabled who need complete meals that they can easily prepare on their own (check out the best liquid diets to lose weight fast).
Bottom Line Up Front: If you are looking for something that closely resembles Medifast, but with higher quality ingredients at a better price, take 55% off ANY Nutrisystem plan by clicking here.
The Medifast standard plan is the Achieve Plan which consists of 5 meals and 1 snack per day. These meals include 4 Medifast meals, 1 lean & green meal, and appropriate snacks. All of the food is provided by Medifast meal delivery service except for the lean & green meals which you make yourself.
These two meals are each a small portion of lean protein (5-7oz), healthy fat (0-2 servings) and 3 servings of Medifast-approved green vegetables.
The Medifast diet has been popular since the '80s with excellent success in weight loss goals when the diet is followed exactly as the nutrition plan says. Despite this, there are some reasons to look into a food alternative.
For example, the expense of eating a Medifast diet is on the expensive side and may not be affordable for some. Others may be put off by the reliance on heavily processed foods and not real food or feel that the diet isn't getting them the weight loss results they want.
Whatever your reason is to avoid Medifast, there are some alternatives to consider. Here are 3 successful diet options you can try out.

Best Overall
100's of meals to choose from
Long track record in business (not a "fly by night" operator)
Best in class online support via exercise trackers and apps
Exact portion control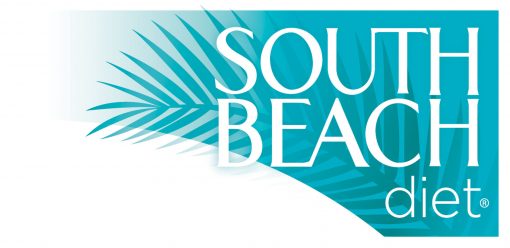 Runner Up
Better "taste factor"
Most affordable option (that I've tried)
Now Keto-friendly!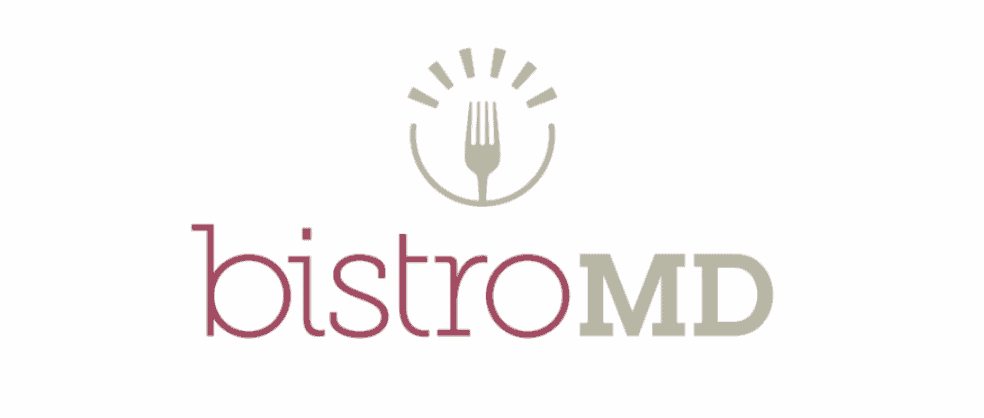 Try Something New
FRESHER meals with higher quality ingredients
Chef-prepared customization
The next "level up" for delivery diet meal plans
Nutrisystem meal delivery service is another Medifast alternative that is favored for it's lack of calorie counting, but with more interesting meal choices and
Each Nutrisystem meal and snack is the perfect portion size so you don't need to worry about how much you're eating, the number of carbs, keeping track of points, etc.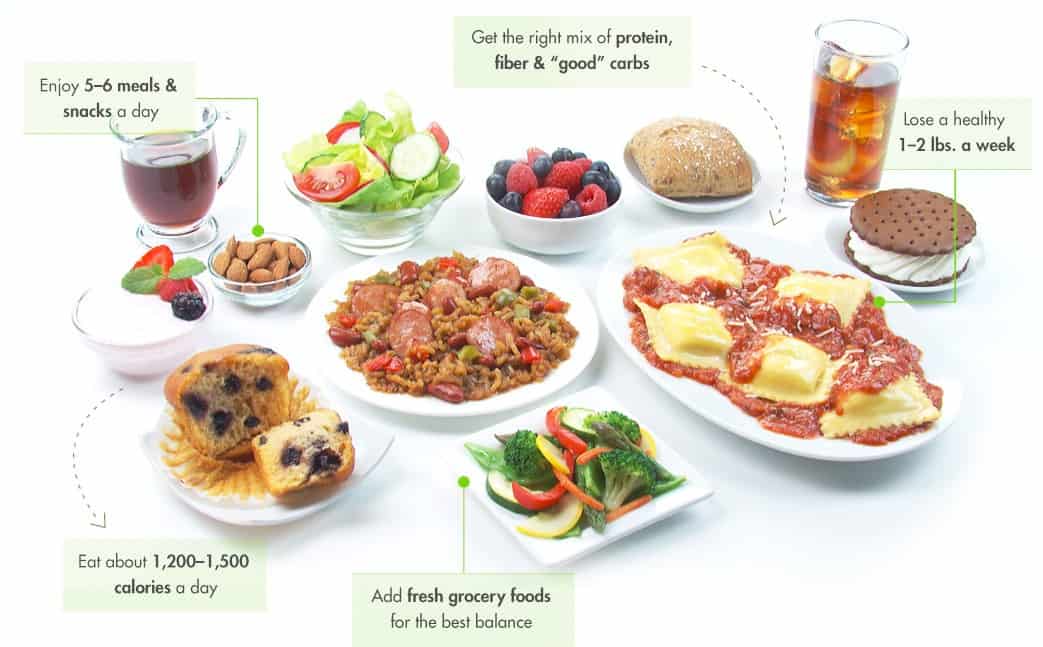 Nutrisystem meals are designed to deliver the exact nutrients, vitamins and minerals, you need to stay healthy and for a long-term weight loss. It has enough protein to keep your muscles in shape for regular exercise and the meals are very filling. They have high fiber and the use of low glycemic carbs means blood sugar will be balanced.
This diet also has a huge array of meals and snacks to choose from, with over 100 available right now. Another bonus is that the meals are free of artificial ingredients.
Just like Medifast, the creators of Nutrisystem products believe in small meals spaced throughout the day as many health coaches. With this diet, you will eat every few hours for a total of 6 meals a day. Nutrisystem meal options have their own food products but you will also add your own fresh produce for added health and nutrition. This is similar to Medifast "lean & green" meal but with Nutrisystem, you will get more whole foods in their meal plan.
Nutrisystem has excellent online support with diet and exercise trackers online and through an app. This diet is overall an excellent alternative because it sets you up for lifelong health.
Once you reach your target weight you can go into the Nutrisystem maintenance mode and eat more whole foods, so you don't need to worry about being "locked in" forever. You can check out this offer and save 55% off of ANY plan.
*Note: For a head to head comparison, check out my article contrasting Nutrisystem vs Medifast.
Why I Actually Like Nutrisystem
Look, in a perfect world I would recommend everyone just practice some self-control... but sometimes "sticking to a system" is what works best. For clients I work with who "just need a plan", Nutrisystem is one of the plans I recommend.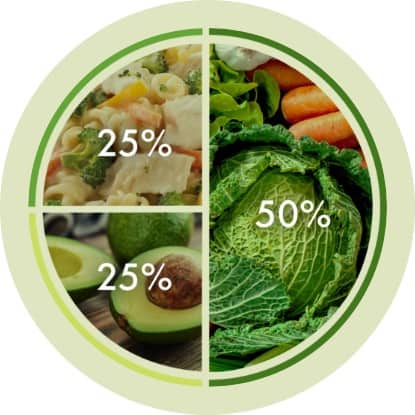 I earn a commission if you click this link and make a purchase at no additional cost to you.
South Beach has been around for almost as long as Nutrisystem and Medifast. Over the years, they have tweaked their formula and today offer a variety of plans similar to Medifast.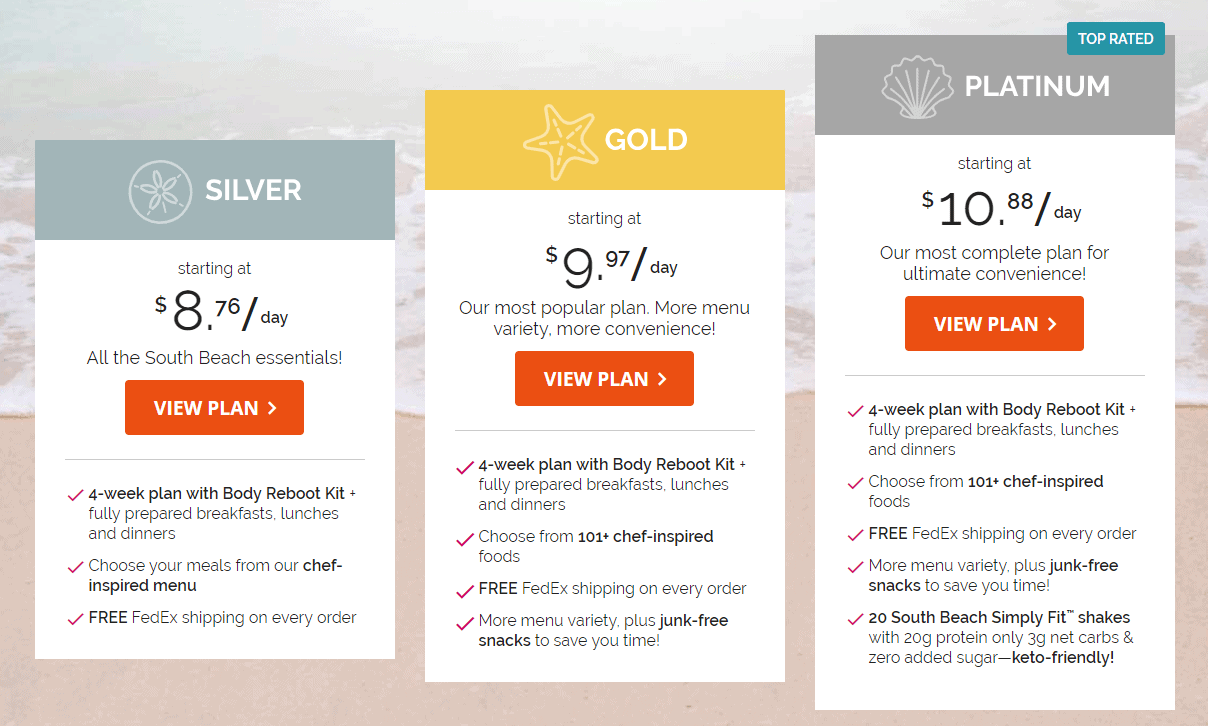 Top Reasons to Consider South Beach:
Simplicity: If you liked the regularity and simplicity of receiving Medifast in the mail, South Beach offers similar convenience.
Affordability: As you can see from the pricing plan above, South Beach is extremely reasonable. In fact, it's arguably cheaper than shopping for healthy ingredients and preparing meals yourself.
Keto-Friendly: This is a NEW development, but South Beach has revamped their menus to be Keto-friendly. South Beach was always a forerunner to the Ketogenic diet, but now it completely fits within it.
Tastes Great: If one of your hang ups is "healthy food doesn't taste good", then you should give South Beach a whirl. They really seem to have hit the mark when it comes to creating menus that "real people" can actually enjoy.
How to Order South Beach Diet
The sign-up process is super simple. You can sign up here and save 20% off delivery or 30% off prepay right now. If you've tried BOTH Medifast and Nutrisystem and it didn't quite work for you, South Beach is the next alternative to try.
BistroMD combines the new trend of "meal delivery services" with a diet focus. Designed by doctors and nutritionists, BistroMD is a relative newcomer, but worth checking out.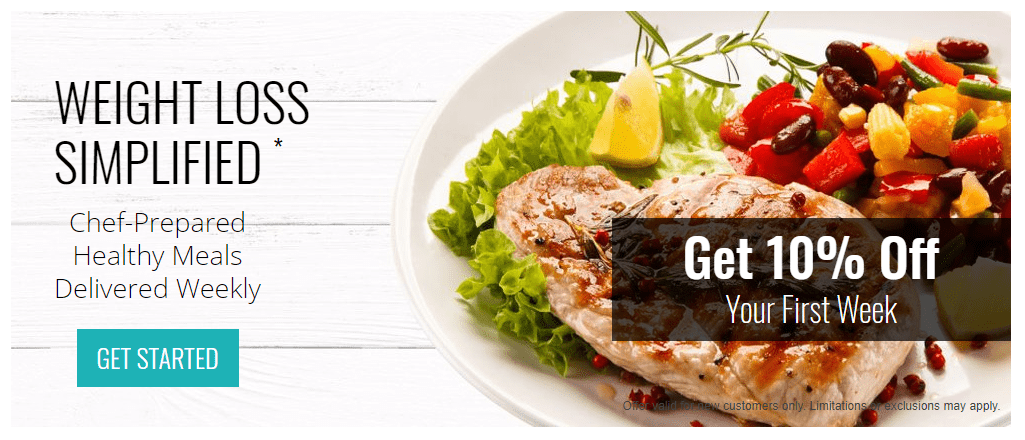 Top Reasons to Consider BistroMD:
Additional Support: BistroMD has a team of nutritionists and specialists who can over support and assistance designing the perfect plan for you. This level of attention is not typically found with the other "big diet" brands.
Balanced Approach: BistroMD doesn't go ALL IN on one diet trend, but rather makes the bet that most people just don't have time to prepare quality meals that follow best practices. So, you don't have to "buy in" to any new philosophy of life to benefit!
Customized Diet Plans: This is REALLY where BistroMD stands out. The user has complete control over the schedule and weekly menu. If you have allergies, sensitivities or preferences, the BistroMD makes it easy to swap out food groups.
Ingredient Quality: In my experience testing BistoMD vs Medifast, the big thing that stood out to me was the food quality. BistroMD feels a lot fresher. While I can't confirm for sure, I would venture to guess that the time from farm to table is a LOT shorter.
How to Order BistroMD
Ordering is fairly simple. There will be some initial set-up as the team conducts surveys and asks you about preferences, etc… but you can get started here for 10% off.
It's no surprise that one of the top alternatives to Medifast is the extremely popular Weight Watchers program. Weight Watchers nutrition products continue to be one of the most popular real food diets out there and often competes with Medifast.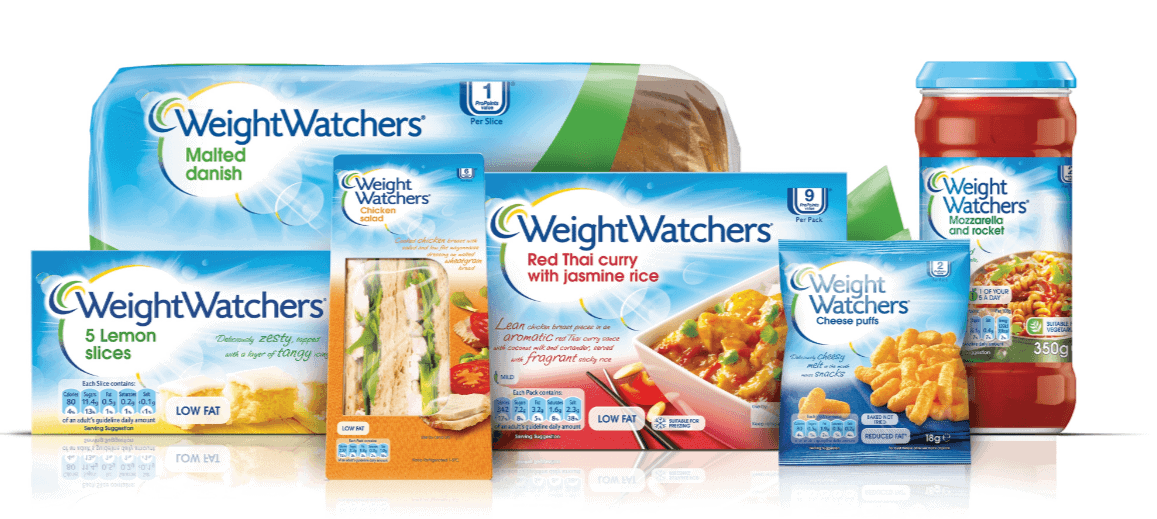 A huge, huge benefit of Weight Watchers is that it focuses on eating real foods. One of the common complaints about Medifast is having to eat such heavily processed foods, which many people have reported that it gives them digestive issues. Not only do the meals taste better but it also helps to develop heating eating habits in the future.
Weight Watchers food has a points system on foods in the PointsPlus categories. This technique isn't mandatory but is great for people who struggle with tracking their meals. Instead, the points techniques allow them to eat in a healthy way that doesn't require a lot of work. This is a great option for the days or weeks you are very busy or on vacation.
Another advantage of Weight Watchers diet food as an alternative is that the program focuses heavily on community. The diet isn't just a fad but a new lifestyle change, including group support in meetings and online communities.
Psychologists find that group support can drastically increase the chances of success as it lowers cortisol levels from reduced stress. This is one reason why Weight Watchers seems to be so much more successful than other diets.
If you love to cook and are concerned about losing that passion from a diet like Medifast, Weight Watchers diet plan is a great solution. If you are very people-oriented and need some support to keep you focused, you will also be happy with this program.
Other Option: "Medifake" Diets
Those who like Medifast Macaroni and Cheese (1 Box = 7 Meals) but, for whatever reason, do not want to purchase their foods can instead go the route of creating a "Medifake" diet. As you would guess, this DIY diet of sorts was developed to copy the Medifast diet but you supply your own foods instead. All nutritional guidelines of the original Medifast diet, such as calories, protein, and carbohydrates, are followed.
Unlike commercial diets, it is difficult to determine how successful a "Medifake" diet will be as it depends on the person. There are plenty of instances of strict dieters successfully switching from Medifast to a copycat of their own with continued weight loss. If you are the kind of person who has good self-discipline and enjoys preparing food, this option would be perfect for you.
For a basic DIY Medifake you will want to follow these guidelines for meals:
1,000 to 1,300 calories per day (if you are a very petite person you can go down to 800 but no lower)
70 and 80 grams of protein per day (slightly more if you are dieting and doing intensive workouts, especially strength training)
60 to 70 grams of carbs per day
These numbers aren't set in stone but you will, of course, want to stay as close to the Medifast diet requirements as possible. Also, try to continue with the plan of 5 meals a day plus a snack. Don't go the whole day without eating just to gorge on a giant meal.
Try to break down your daily nutritional needs equally amongst the meals. For example, keep the snack calorie limit to about 100 and each real meal between 250 and 375.
To save time on meal prep, most "Medifakers" choose pre-made diet meals and meal replacement shakes from the store. As long as you stay within nutritional limits, most healthy diet foods will work fine. You can even create weekly plans with pre-package meals in containers to stay on track.
If you do go this route it wouldn't be a bad idea to add some vitamins and protein supplements to your diet to ensure it is well rounded. A multivitamin, vitamin D and a PuraVida Omega 3 Fish Oil Supplement,Keep Healthy Blood Pressure,Immunity, Heart Support and Promote Joint, Eyes, Brain & Skin Health,180 Capsules are good choices.
I'd also recommend checking out a well rounded super protein supplement, like Vega Sport.
Final Say: Medifast or Nutrisystem?
Medifast is still a popular diet with generally positive reviews but there is no single diet that will work for everyone, every time and in every situation.
If you are struggling to lose weight and Medifast isn't an option, don't worry.
If you are on a tight budget, my personal preference is the "medifake" approach, but I realize that for some people it's easier to have a set regulated system. I get it.
If you prefer a "system" approach where you don't have to plan too much, I'd recommend Nutrisystem as the best alternative (save 55% off here). These 3 alternatives are some of the best options. Remember to always consult your doctor before drastically changing your diet.
Why I Actually Like Nutrisystem
Look, in a perfect world I would recommend everyone just practice some self-control... but sometimes "sticking to a system" is what works best. For clients I work with who "just need a plan", Nutrisystem is one of the plans I recommend.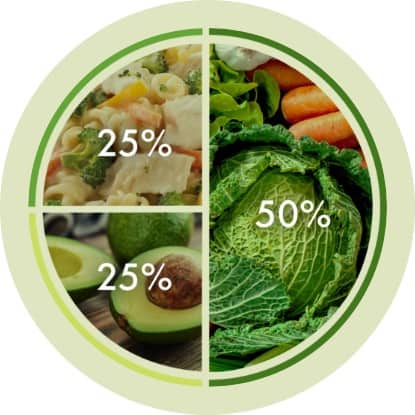 I earn a commission if you click this link and make a purchase at no additional cost to you.
Additional Readings:
Disclaimer
Last updated: December 8th, 2020
The information contained on www.altprotein.com website (the "Service") is for general information purposes only.
Alt Protein assumes no responsibility for errors or omissions in the contents on the Service.
In no event shall Alt Protein be liable for any special, direct, indirect, consequential, or incidental damages or any damages whatsoever, whether in an action of contract, negligence or other arising out of or in connection with the use of the Service or the contents of the Service. Alt Protein reserves the right to make additions, deletions, or modification to the contents on the Service at any time without prior notice.
Alt Protein does not warrant that the Service is free of viruses or other harmful components.
Fitness disclaimer
The Service offers health, fitness and nutritional information and is designed for educational purposes only. You should not rely on this information as a substitute for, nor does it replace, professional medical advice, diagnosis, or treatment. If you have any concerns or questions about your health, you should always consult with a physician or other health-care professional.
Do not disregard, avoid or delay obtaining medical or health related advice from your health-care professional because of something you may have read on the Service. The use of any information provided on the Service is solely at your own risk.
(Visited 1,977 times, 7 visits today)
Health enthusiast, runner, protein nut. Owen likes to write about protein, particularly alternatve supplementation and supplement comparisons.