Since I did my first comparison of Shakeology, I've received a lot of positive responses from readers. I think people appreciated the honesty in what is often a dishonest world of health marketing. In a continuation of the series, today I'm taking a head-to-head look at Shakeology vs Visalus, two of the big players right now in the fitness/lifestyle realm.
First, I'll take a look at the Pros and Cons of Shakeology, followed by the same for ViSalus Vi Shape Nutritional Shake.
I'll also mention a few other alternatives worth discussing, a comparison chart of the key nutrition facts, and finally a final recommendation. Yes, one of these supplements IS better than the other (IMHO).
Pros of Shakeology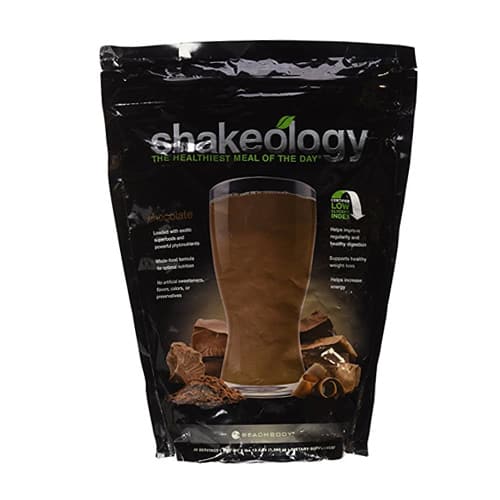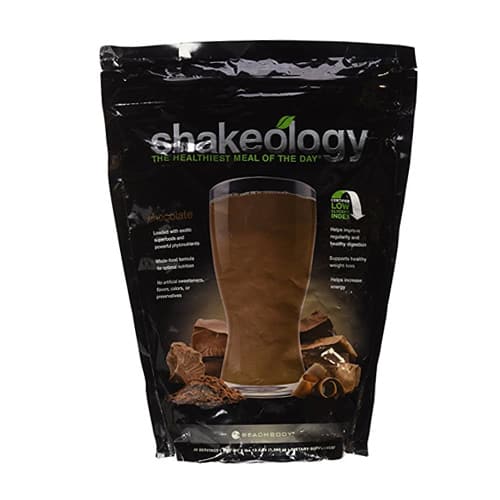 Coaching Support: Shakeology has a built in "coaching" system tied closely with their distributorship model. This can provide a helpful support network for people just starting out on their fitness journey.
Low Calorie Option: For a meal replacement, 160 calories is quite moderate. This is a nice feature. You generally want to be maximizing the protein and minimizing the caloric intake with a proper meal replacement supplement.
Contains Super Foods: This is a big draw for some people who want the latest trendy super foods in their supplement. Some point to these super foods in order to justify the high cost of Shakeology. In all, Shakeology boasts "$41 of fruits and vegetables" in their product.
Low in Fat: You don't want lots of fat in your supplement. This is kind of a no-brainer, but still worth mentioning. Shakeology only has 2 grams of fat, 1 of which is saturated. Not bad.
Cons of Shakeology
Real Coaching? I know I listed the "coaching" system as "Pro" as well, but I have to mention it as a Con, too. In my experience as a trainer, 90% of BeachBody Coaches frankly do not have anything near the level of expertise they should. "Coach" is a label that is thrown around, but there is zero expectation of training or knowledge. Sometimes a Coach will have some knowledge, but really what the term "Coach" means is a glorified distributor. Think about it. The term "Coach" instinctively triggers more credibility than the term "Distributor" or "Multi-Level Marketer".
MLM Business Model: We all know a few. They sneak into our personal lives under the guise of friendship or blood relation and then – BAM – they tell you about these products they've been using with great success! MLM (Multi Level Marketing) is not new. It's also called "Relationship Marketing" and uses the leverage of people and their networks to boost lines of products. Really, there is not much unique about the products themselves. Without these "marketers" earning a commission off of every sale (in a sort of pyramid-like scheme), the products would have a hard time standing on their own. My main issue with his approach is that there is a very obvious conflict of interest and a whole lot of one-sided marketing. It's invasive and disingenuous.
Not Organic/GMO Free: If you ask Beachbody, they'll point to the ingredients that ARE whole-foods and not heat processed, etc… The plain fact is that they don't have the label on the container so they are definitively NOT organic and may/may not contain GMOs. I'm personally not a huge granola cruncher when it comes to labels, but I still think it's worth noting. I'd rather have a supplement that is GMO free and/or organic than one that is not.
So-So Protein Content: 17 grams of protein per serving is a fair amount, but not as much as you'd expect from a top budget supplement like Shakeology. It's not the lowest total I've tested, but it's a bit underwhelming. Kind of like a BMW with a 4.0 cylinder engine…
Lots of Unfounded Claims: I like my supplements to stand on their own legs. You know, where users share positive reviews – unsolicited and without incentive. Shakeology has invested a lot of time and energy (and money) pushing the "science" behind their formula without ever really identifying any scientific evidence. Make no mistake about it, this is a BIG business and Shakeology is one of the market leaders. Even the so-called super food ingredients have questionable benefit. Like so many supplements, Shakeology has taken the "more is better" approach. Smart marketing, but not necessarily a better product.
Expensive and Possibly Overpriced: Here's the real kicker. Shakeology is more than your cell phone/data/cable package. It's pretty expensive, not to mention all the "upsells" and additional products that inevitably are pushed on users. Yes, you'll get a discount if you go through a "coach", but it's really not worth the hassle of having to deal with these quasi-informed distributors. The bottom line is that being healthy should NOT be this expensive. Shakeology is about branding and image building and in exchange they charge a lot more for their product. Unless you have cash to burn, this seems like an unnecessarily investment. There are plenty of similar supplements at a much lower price.
Pros of Visalus
Fewer Calories: Visalus Vi-Shape has only 90 calories per serving. This is considerably less than what Shakeology offers. Only 10 of these calories are from fat (only 1 gram of fat per serving).
Less Expensive: The base line shake supplement is cheaper here. This is almost one third the cost of Shakeology, so it's definitely a more affordable option.
Low Sugar: For those trying to avoid sugar, Visalus has less than 1 gram per serving.
Cons of Visalus
Not Much Protein: I complained about Shakeology only having 17 grams, but Visalus is even worse. It offers just 12 grams per serving. This is really not a lot for a meal replacement. I'd definitely be more comfortable with a higher number here. The danger is – because of the limited calories – 12 grams of protein might still leave you feeling hungry (like it did for me) an hour later.
Still Pricey: The price of JUST the shake mix is still a bit expensive, but the "Shake Kit" and "Core Kit" and "Transformation Kit" are $99 and $199 and $249, respectively. So your yearly cost ranges from $500 – $3000. Undoubtedly, distributors will be pushing you to "level up" even if you come in at the bottom price. I'd actually recommend trying it out by ordering from Amazon first, to avoid having to deal with this distributors clouding your judgement.
Still MLM: While not masked as "coaches" like Shakeology, Visalus still pushes the distributorship model. In fact, if you try and order directing from Visalus they will most likely push you to become a "distributor". Again, you'll find the same problem with under-educated distributors running around spouting marketing copy. At least it's a bit more transparent than Shakeology. They don't call themselves "coaches".
Not Many Vitamins or Super Foods: Shakeology definitely has the advantage when it comes to a better nutrient profile. Visalus is very conservative with them, but – in their defense – these extra vitamins and minerals don't necessarily make you more fit.
Contains Soy: I'm not a huge fan of soy or soy products in my meal replacements. Soy is all over our food supply. A lot of the meat we consume is from animals fed a variety of soy products. Soy is also a filler for a variety of common household ingredients. I'd rather get my plant based protein from Pea, Hemp, or Sprouted Rice, or other sources.
Contains Sucralose: Ahah! This is why the sugar appears so low on the nutrition facts. Sucralose is a controversial sugar substitute. There have been studies suggesting a possible link in rats to cancer, while others refuting it. To me, there is no true SUBSTITUTE for sugar. We all need to learn to do with less. I'd actually rather have natural sugar – in lower quantities – than have lots of sucralose.
"Artificial Flavors": Visalus contains artificial flavors. Who knows what this really means. "Artificial Flavors" is a catchall term that can be a guise for lots of food coloring and other not so pleasant ingredients. I don't know exactly what this means for Visalus, but it definitely gives me pause.
What Are the Alternatives?
There are other alternatives. I've already covered a variety of Alternatives to Shakeology here as well as some substitutes for Visalus right here. Still, I'll run through a few of the best ones with similar appeal below: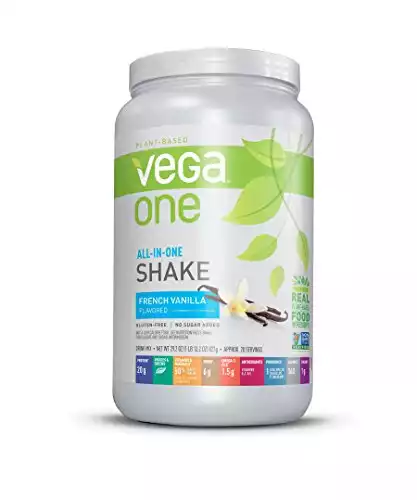 Vega One All-in-One Nutritional Shake is one of my go-to favorites for an all in one meal replacement solution. It's very competitive with Shakeology in terms of extra minerals, vitamins and superfoods. You'll get 6 servings of greens, 6 grams of fiber, 1.5 grams of Omega-3's, Antioxidants, and Probiotics.
This is all with 20 grams of protein and only 160 calories. These numbers are very comparable to Shakeology, but you'll notice that Vega One has an additional 3 grams of protein. This is a small, but not insignificant difference. A good meal replacement with 20 grams of protein is harder to find than you think.
It's a pea protein base and it does not contain any soy. I've been using Vega One for about 2 years as my default meal replacement and I love it. The taste is clean and not "chalky" or grainy like some plant based protein supplements.
It's also a non-GMO product which is great! Finally, it's more cost effective than Shakeology while a bit more expensive than the basic Visalus shake. It normally retails for $69.99, Vega One All-in-One Nutritional Shake to Visalus.
Garden of Life RAW
Garden of Life Raw Organic Meal Replacement | Amazon is another one of my longstanding favorites. The unique angle is that it uses raw ingredients. This is particularly helpful because it's a great complement to the average Western diet. Reading the ingredient list is a walk through a veritable garden of whole foods.
From chia seeds to flax meal to their unique vegetable and fruit blend, Garden of Life has it all. It actually contains 5 different components: 1) Sprouted Protein Blend, 2) Fiber Blend, 3) Fruit & Vegetable Blend, 4) Greens Blend, and 5) Probiotics & Enzymes blend. All of the ingredients are certified Organic and GMO free.
At one scoop, your calories per serving are just 120 and 240 for a full two scoops. Garden of Life also offers 20 grams of protein per serving (1 scoop) or 40 grams (2 scoops).
At 2 scoops the standard 33.5 oz. tubs only has 14 total servings, so your cost per serving is still comparable to Vega One. GoL regularly retails for close to $60 Garden of Life Raw Organic Meal Replacement | Amazon.
Plant Fusion Phood
Plant Fusion is a relatively new favorite of mine. Plant Fusion has been around for a few years, but their "Phood" branding is relatively recent. After hearing good things from some of my peers, I decided to try it out for myself.
Like Vega One, it's a soy-free supplement and it comes in at 18 grams of protein and 6 grams of fiber. This is less than Garden of Life and Vega One, but still a better protein count than both Visalus and Shakeology. The calorie count is a bit higher, at 200 calories per serving. It also has 1 gram of saturated fat which I'm not crazy about, but can live with. It has a bit more sodium at 320mg, but also has 130mg of potassium.
The ingredient profile is similar to Garden of Life, with Pea, Artichoke, Sprouted Amaranth, and Quinoa for the protein foundation. It also is heavy on Omega 3-6-9's with Flax, Algalin and Sunflower.
You'll also get a digestive blend of probiotics and whole food multi-vitamins. All in all, one of the better shake supplements to hit the market in recent years. It retails for $59.99, (For the latest prices and discounts, check here) for about the mid point between Vega One and Garden of Life.
Shakeology vs Visalus vs Others Compared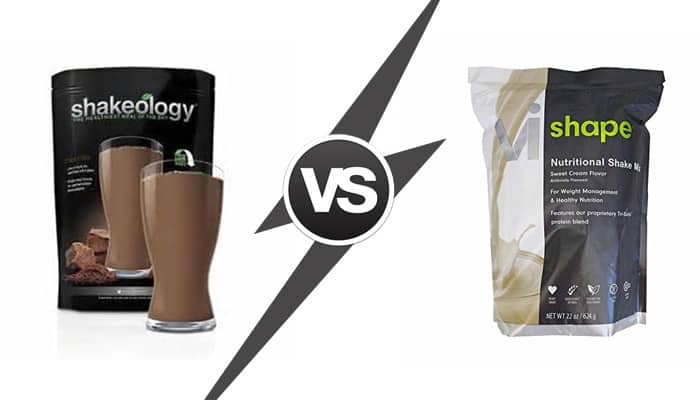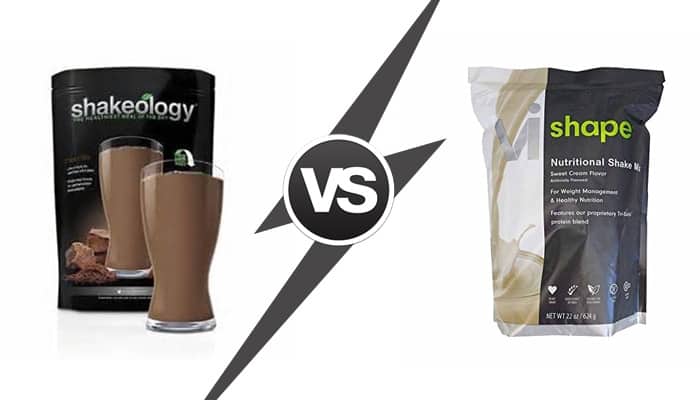 I don't really like comparing supplements in a vacuum. There is just so much to choose from! Don't feel like you have to limit yourself to just Visalus or Shakeology. As we've seen above, I definitely have a few recommendations OVER these two. Below you'll find just the straight nutrition facts and pricing compared. In case of information overload, refer below!
Final Thoughts: Would I Personally Choose Visalus or Shakeology?
So, if I HAD to pick one or the other, which would I take?
I've kind of been a detractor of Shakeology for some time. Mostly because I've been approached so many times by ill-informed "coaches" trying to pull a fast one on me. But the truth is, there's not much to like about Visalus. At least Shakeology contains some interesting whole food extracts.
Shakeology also has 5 grams of additional protein per serving. If I had to make a decision in a vacuum (without being able to choose any of my alternatives above), I'd have to go with Shakeology Chocolate | Amazon despite the cost. I just can't justify ingesting sucralose, soy derivatives, and artificial flavors to save money.
With that said, I think any of the alternatives in the previous section are much better options than both Visalus or Shakeology.
Recommended Reads:
Disclaimer
Last updated: November 19, 2019
The information contained on www.altprotein.com website (the "Service") is for general information purposes only.
Alt Protein assumes no responsibility for errors or omissions in the contents on the Service.
In no event shall Alt Protein be liable for any special, direct, indirect, consequential, or incidental damages or any damages whatsoever, whether in an action of contract, negligence or other arising out of or in connection with the use of the Service or the contents of the Service. Alt Protein reserves the right to make additions, deletions, or modification to the contents on the Service at any time without prior notice.
Alt Protein does not warrant that the Service is free of viruses or other harmful components.
Fitness disclaimer
The Service offers health, fitness, and nutritional information and is designed for educational purposes only. You should not rely on this information as a substitute for, nor does it replace, professional medical advice, diagnosis, or treatment. If you have any concerns or questions about your health, you should always consult with a physician or other health-care professional.
Do not disregard, avoid or delay obtaining medical or health related advice from your health-care professional because of something you may have read on the Service. The use of any information provided on the Service is solely at your own risk.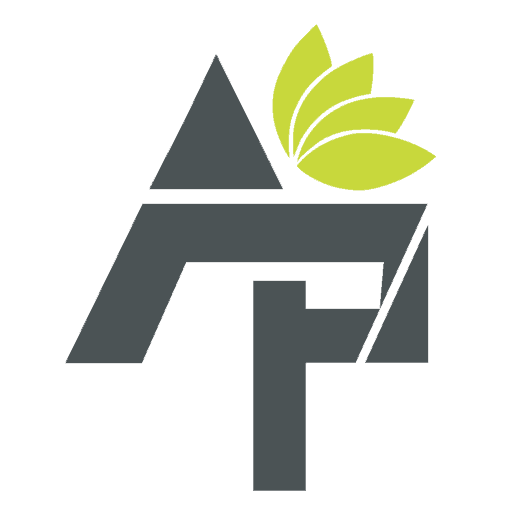 Alt Protein Team is a team of professionals and enthusiasts committed to bringing you the most up-to-date information on alternative protein, health and wellness, workouts, and all things health-related. We've reviewed a lot of products and services so you don't have to guess when you spend your hard-earned money on them. Whether you want to shed some pounds, build lean muscle or bulk, we can help you figure out what you need to do and what you need to have to achieve your goals.