Programs like Bistro MD and Diet to Go have made the process of losing weight a lot easier and less complicated, almost effortless, one may say.
However, choosing between these two options is not simple at all. In fact, they are quite similar, they provide almost the same things, and they claim to help you reach your fitness goals. This makes the final decision even harder.
I hope my honest comparative review will help you decide which one is better for you. I believe that once you find out these diets' main features, pricing options, and meal choices, you will have no trouble in picking one.
Bottom Line Up Front: All in all, in my opinion, the real winner is Bistro MD because here it has a more scientific approach to long-term weight loss than Diet to Go (with registered dietitians on staff) and behind their delicious meals are experienced chefs. It is practically the perfect mix of healthy, nutritious, and tasty. But, hey, don't mind me! NOTE: You can also save 25% off your first Bistro MD order here.
Main Differences Between Diet to Go vs Bistro MD
The main differences between Diet to Go and Bistro MD are:
Bistro MD offers personalized weight loss meal plans, whereas Diet to Go offers user-customized plans
Diet to Go offers Certified Organic foods, whereas Bistro MD is merely "All Natural"
Bistro MD delivers to all 50 states, whereas Diet to Go only ships to the 48 contiguous
Bistro MD has a larger initial promo offer compared to to Diet to Go
Our Pick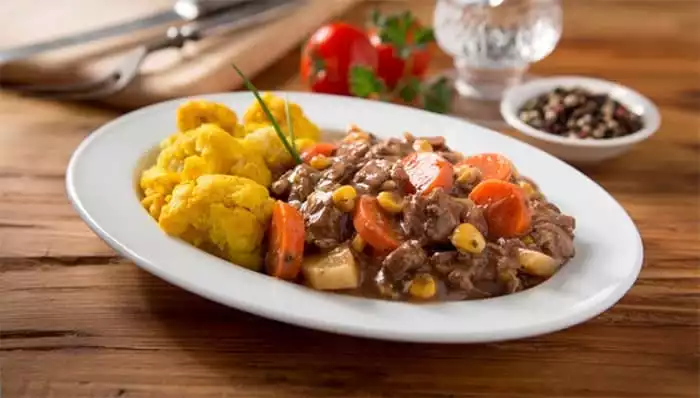 Why I Prefer BistroMD
Put simply, BistroMD has more science and data behind it. They offer CUSTOMIZED meal plans based on your unique health profile, bringing together expert nutritional advice with professional chefs.
See the BistroMD Plans!
We earn a commission if you click this link and make a purchase at no additional cost to you.
Diet to Go vs BistroMD – Brief Comparison
| | | |
| --- | --- | --- |
| Key Features | Diet to Go | Bistro MD |
| Characteristics | Affordable, convenient, customizable | Personalized weight loss method |
| Menu | Plenty of different menus | Separate meals for men and women |
| Recipes | 15 different recipes per week | Over 150 meal choices |
| Food Quality | Organic food, natural, healthy | Natural, USDA-approved |
| Nutritional Value | Nutritionally-balanced and calorie-controlled (1200-1600 calories per day) | Healthy fats, lean protein, nutrient-rich (1100-1400 calories per day) |
| Delivery Areas | 48 states | 50 states |
| Average Price/Meal | A little over $10 (Save 10% off your first week here) | A bit over $10 (although you can save 25% off your first order here) |
A. Diet to Go Overview
What It Is
This is a popular meal delivery service which lets its clients enjoy a customized selection of ready-to-eat dishes for weight loss. Their representatives do their best in meeting your taste and preferences. Moreover, they claim their meals are not only healthy but also delicious. These meals can be highly personalized and you will save a lot of time by not having to control your portion sizes. Therefore, you will eat what you love while also working to achieve your weight-loss goals.
So, what makes this eating program unique or different from many other similar services? You're about to find out in my Diet to Go vs Bistro MD comparative review.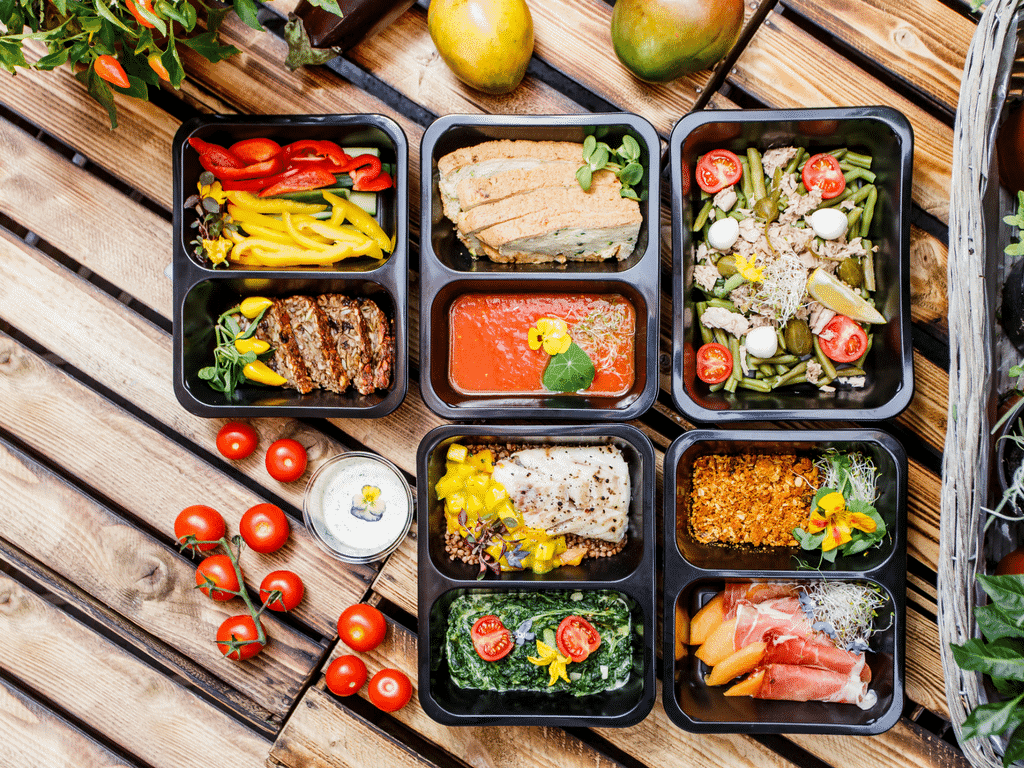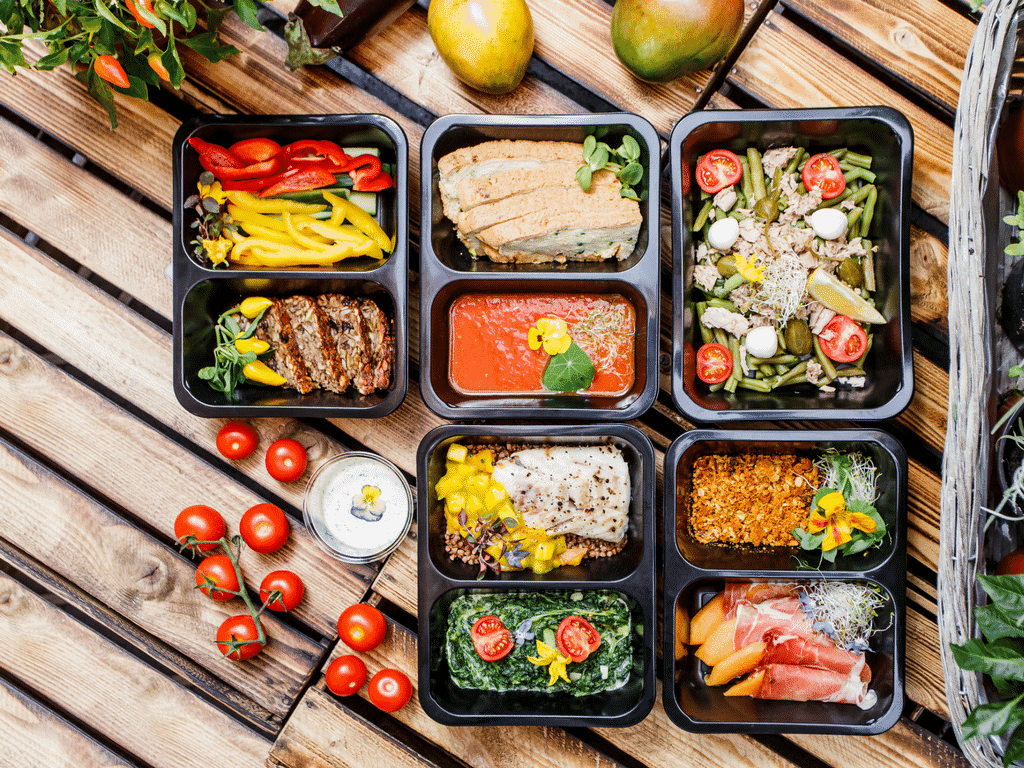 How It Works
The concept behind the Diet to Go meal plan is quite simple. For starters, you will benefit from a diet analysis, totally free of charge. This will provide you with a body assessment that will show your BMI or Body Mass Index which will later suggest several proper plans that will suit these results. Then, it all comes down to personalizing your meal kits based on the right daily calorie intake. Another option is for you to simply order the foods you want from the available sample menu.
There will be no problem if you're a vegetarian (plant-based meals) or if you don't like seafood that much. Diet to Go has something for everyone. Also, if you don't want to order the menu for the entire week, you can have whatever you want for as long as you desire. After you choose your preferred plan, a complex and highly-skilled team of nutritionists, health coaches, chefs, and dietitians will design tasty meals. So, it isn't always true that consuming healthy foods means you have to give up on the taste.
What Makes It Stand Out?
There are many things that make this program to be different than other similar services. For example, there is an entire specialized and experienced team behind the idea. These people are there to support and guide you through the challenging process of losing weight. They will sustain your fitness and nutrition efforts. Moreover, the company publishes numerous useful health-related details on their blog as well as on the website's food safety section.
Finally, Diet to Go representatives organize local events and gatherings where you can meet other dieters and share ideas and receive advice.
With Diet to Go, the whole process of weight loss will seem a lot easier. According to the manufacturer, all their clients receive restaurant quality food. In fact, their menus have been awarded no less than three different times. You don't have to worry about planning or cooking your own meals. Also, you will save a lot of time by not being required to go grocery shopping in your search for the right ingredients. In my humble opinion, that can truly make a difference, don't you think?!
Diet to Go Meals and Recipes
All Diet to Go meals are nutritionally-balanced, according to the company's experts. They are also perfectly portioned so all that's left for you to do is enjoy them. There are numerous meal options provided by this system:
For diabetic people;
Suited for single people;
Good for seniors;
Low-carb diets;
Organic meals;
Low-fat plans;
Meals designed to help you lose weight;
Vegetarian alternatives.
When it comes to the sample menu, one should know that there are three available versions which we will discuss right below.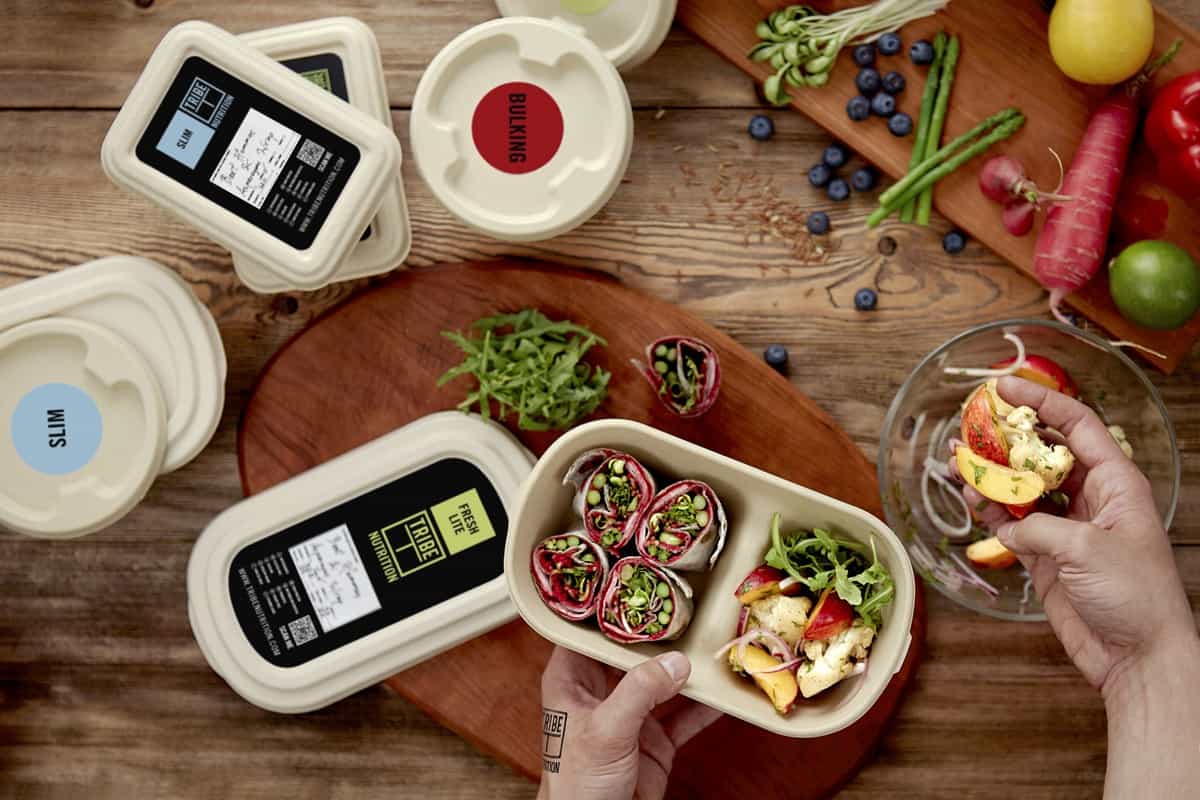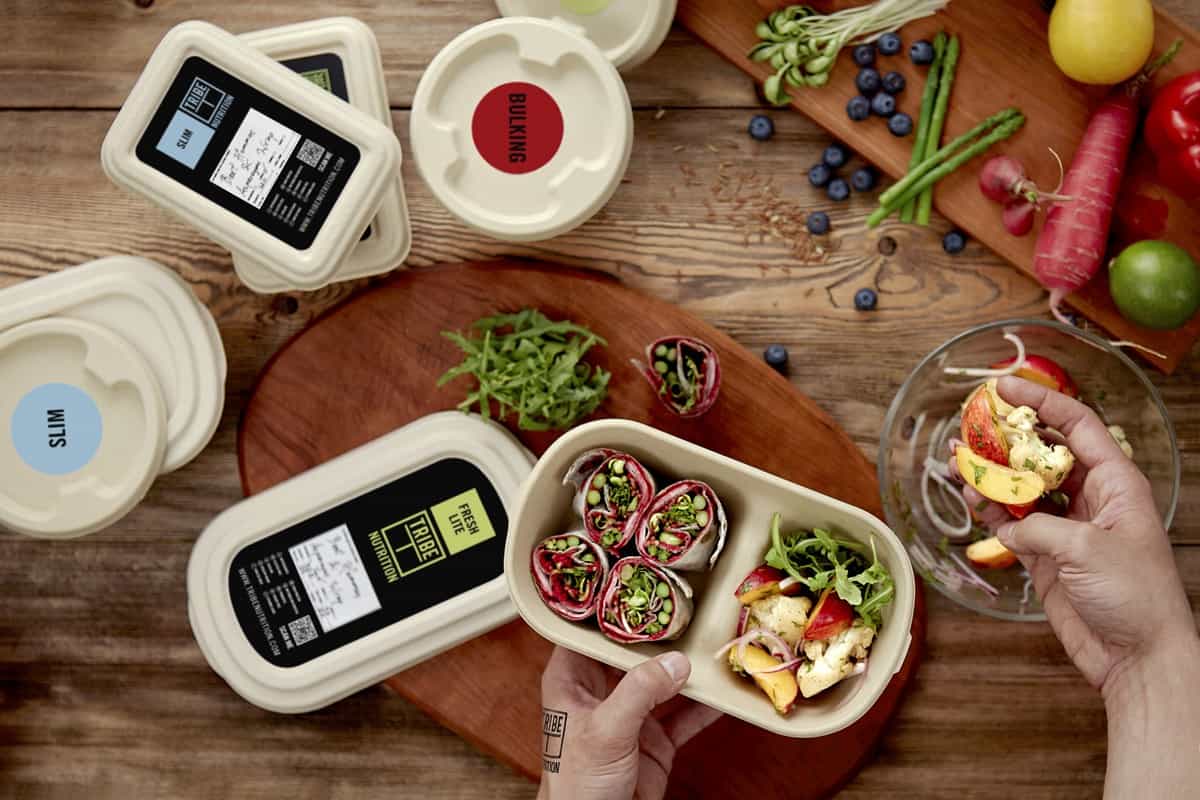 a. The Balance
This menu is the company's most popular option and has been helping clients achieve their desired weight for about 25 years. All the meals are nutritionally-balanced, calorie-controlled, and they contain just the right amount of carbs, cholesterol, fat, and sodium. The Balance has non-seafood and vegetarian versions as well and it is a heart-healthy menu.
b. Carb30
Carb30 is basically a ketogenic type of diet specially created for people who like to follow an eating plan similar to other popular carb-restricted programs like Atkins. Part of the carb intake will be replaced with healthy fats. Also, the diet focuses on eating plenty of protein such as meat, eggs, and cheese. It seems this method helps us burn fat and lose weight rapidly and effectively. As you might have guessed from its name, you will only be allowed to consume 30 net carbs per day, on average. Carb30 sums up approximately 1300 calories per day.
c. Balance-Diabetes
The third type of plan adheres to all the guidelines of the American Diabetes Association regarding carb and fat consumption. The company's representatives claim this eating system might prevent type-2 diabetes while also helping you lose weight so you can follow it even if you don't have this specific health condition. The meals will regulate blood sugar levels and they don't have any health risks whatsoever.
Pros and Cons
Advantages
All their menu plans are highly customizable so that they suit your unique needs;
There's team of experts who create those healthy and delicious meals;
The company offers the possibility of pickup locations;
This diet helps you with weight loss which will also give you a confidence boost;
Their prices are affordable – it will cost you less than eating out;
There is a wide range of food options.
Disadvantages
If you don't stick to their meal plans, you might regain your lost weight;
If your chosen plan is too low-calorie, you might experience certain health issues in the long run such as nutritional deficiencies, lowered metabolic rate, and other potential risks;
Unfortunately, Diet to Go delivers its meals only once per week.
No real snacks or snack options, like some other programs; this is a healthy meal-delivery service (emphasis on the MEAL)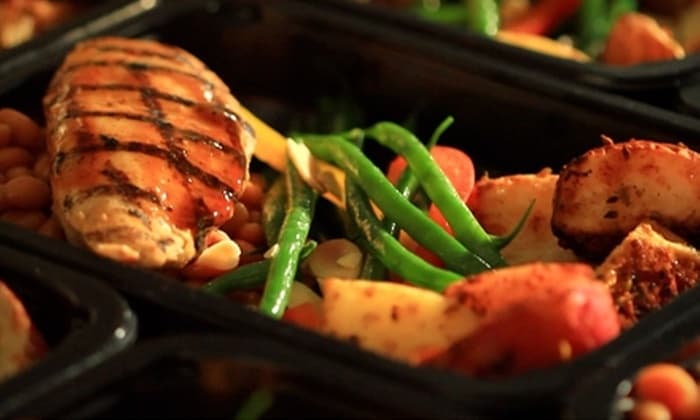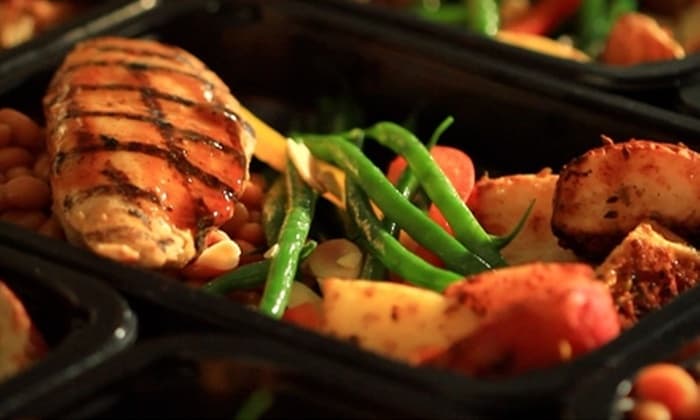 Diet to Go Pricing Options
You are able to customize several different aspects of this program, from your weekly or daily menus to the best pricing option that fits your budget. So, the final weekly price is influenced by many parameters.
Regarding the menus, you can receive the meals only 5 days per week, from Monday to Friday or 7 days per week as a meal delivery service. You can also decide if you want to order 2 or 3 meals per day (the first choice doesn't contain breakfast). The total daily price will range between $18 and $26.
There are also shipping costs that reach $20 per order. There's something else you should know about the meal delivery service: there are two options to choose from.
You can either opt for a single delivery per week or you can select the Fresh Local Pickup point alternative which works on all Tuesdays and Fridays (similar to a grocery store run). The first choice will bring frozen meals to your doorstep while the second option provides fresh foods which are available in over 200 locations in several parts of the United States.
B. Bistro MD Overview
What It Is
Bistro MD is an excellent alternative to Diet to Go. Still, it is newer on the market, being launched in 2005. Their headquarters are located in Florida and according to their team, the program's main goal is to help dieters lose weight by consuming home-delivered healthy, nutritious, and tasty meals. Although they develop all the diet plans, you are still able to select your weekly dishes. Besides meals, you will also receive a lot of support that you need to overcome the challenges that might appear during a weight loss process.
How It Works
There are three steps that any dieter must follow when he/she enrolls in the Bistro MD diet program:
Selecting a specific diet plan that matches one's needs and preferences created by registered dieticians – clients can make an order directly on the company's website or via phone;
Customizing your chosen plan which can be done once you create a personal account on the company's platform – to enable customization, Bistro MD provides a useful tool that goes by the name of My Bistro MD which you can utilize in order to select your meals or adjust your initial plan. There, you can browse through the available menus and even see your plan in advance;
Waiting a couple of days until they deliver your order. Then, you can initiate your weight-loss journey and reach your ideal weight. Although most meals are shipped in a frozen form, they still maintain their nutritional values and are high-quality foods. All you need is heat them up and enjoy them.
So, there are several simple steps to take: choose the plan, order the menu, customize your chosen menu as you like, and wait for it to be delivered to your doorstep.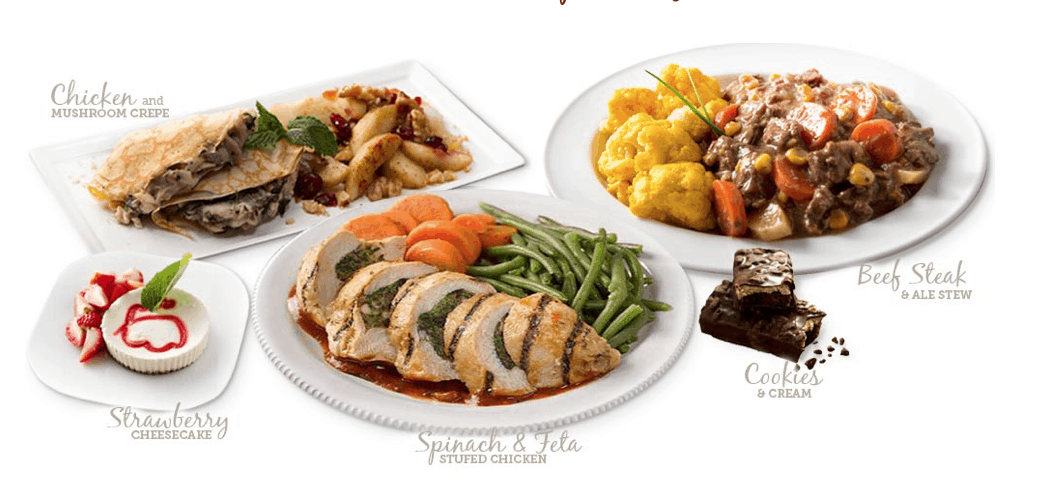 What Makes It Stand Out?
I can start this section by stating that what really differentiates this program from many other similar meal delivery services is its scientific approach that the organization uses as a program foundation. Unlike other weight-loss plans that promise a lot but they fail to deliver the expected results, Bistro MD relies on both research and science.
Caroline J. Cederquist, M.D., the founder of this system, has over 20 years of experience when it comes to medical, health, and nutrition-related fields. She collaborates with a team of skilled dietitians and the entire team makes sure the meals meet the nutritional needs of the clients.
Another competitive advantage is given by the fact that there are two separate ways in which the company designs its menus: some are specially made for men while others are created to fit women's unique needs.
Bistro MD Meals and Recipes
Here are Bistro MD's main meal options:
Those that are created for people who live alone;
For individuals who are intolerant to gluten or simply don't want to consume foods that contain this compound;
Menus designed to lead to an effective long-term weight-loss.
All recipes have the sole intention to boost weight-loss. They are healthy and dieters must not indulge in any guilty pleasures, not even on an occasional basis. The complete meal plan contains three meals per day. On the other hand, one program won't work the same for everyone which is why the company allows clients to customize their plans. You can choose a low-sodium, diabetic-friendly or heart-healthy alternative. Most of their plans provide 1100-1400 calories per day. The meals focus on healthy fats, lean proteins, and some carefully-chosen carbohydrates.
According to most reviewers, Bistro MD dishes are delicious and you can choose from plenty of possibilities:
Grilled salmon embellished by lemon Dijon dressing;
Peanut butter crepes;
Stuffed French toast;
Cranberry chutney turkey breast; etc.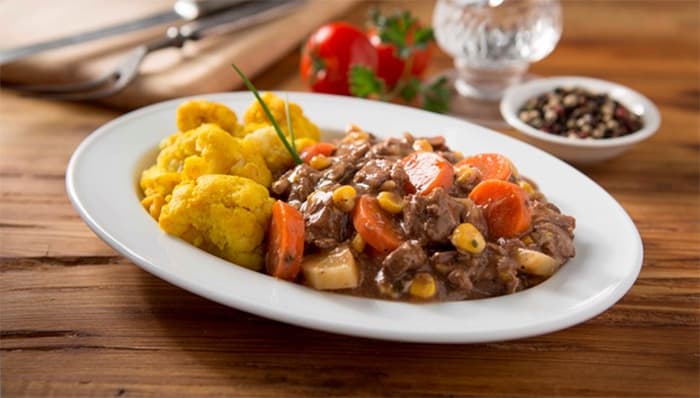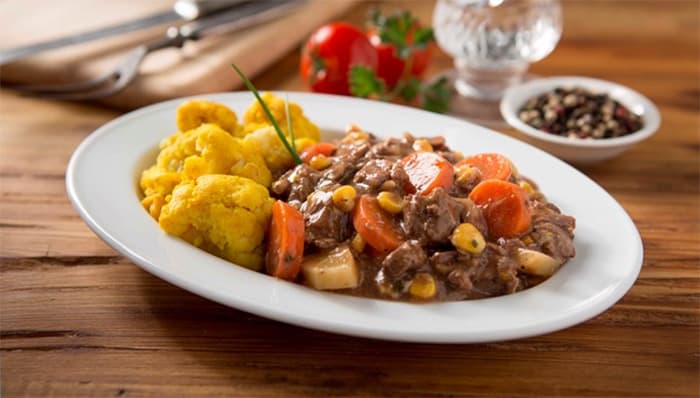 Pros and Cons
Advantages
There's a scientific approach that the company relies on when creating the plans;
There is a large variety of customized options;
All dishes are cooked by professional chefs;
It helps you lose weight while also maintaining a good general health.
Disadvantages
Most meals will arrive in a frozen state;
Some people complain that the quality level is not the same for all meals.
Pricing Options
The price will vary depending on how many days per week you want to receive these meals and the number of dishes you want to get every day:
Regarding the shipping costs, Bistro MD is very similar to Diet to Go. Its delivery price is $19.95.
Bottom Line: BistroMD or Diet To Go?
These two diets are pretty similar, as I am sure you can see for yourself. In terms of costs, Bistro MD is a bit pricier but delivers extremely delicious meals.
Final Fork: All in all, in my opinion, the real winner is Bistro MD because here it has a more scientific approach to long-term weight loss than Diet to Go (with registered dietitians on staff) and behind their delicious meals are experienced chefs. It is practically the perfect mix of healthy, nutritious, and tasty. But, hey, don't mind me! NOTE: You can also save 25% off your first Bistro MD order here.
The choice is yours in the end. In case you were wondering how to find other diet plans, here are the best diet plans for 2019 that really work..
Further Research on Diets
Disclaimer
Last updated: November 19, 2019
The information contained on www.altprotein.com website (the "Service") is for general information purposes only.
Alt Protein assumes no responsibility for errors or omissions in the contents on the Service.
In no event shall Alt Protein be liable for any special, direct, indirect, consequential, or incidental damages or any damages whatsoever, whether in an action of contract, negligence or other arising out of or in connection with the use of the Service or the contents of the Service. Alt Protein reserves the right to make additions, deletions, or modification to the contents on the Service at any time without prior notice.
Alt Protein does not warrant that the Service is free of viruses or other harmful components.
Fitness disclaimer
The Service offers health, fitness and nutritional information and is designed for educational purposes only. You should not rely on this information as a substitute for, nor does it replace, professional medical advice, diagnosis, or treatment. If you have any concerns or questions about your health, you should always consult with a physician or other health-care professional.
Do not disregard, avoid or delay obtaining medical or health related advice from your health-care professional because of something you may have read on the Service. The use of any information provided on the Service is solely at your own risk.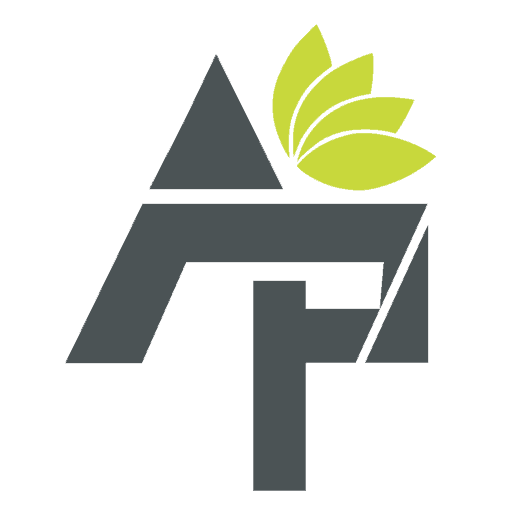 Alt Protein Team is a team of professionals and enthusiasts committed to bringing you the most up-to-date information on alternative protein, health and wellness, workouts, and all things health-related. We've reviewed a lot of products and services so you don't have to guess when you spend your hard-earned money on them. Whether you want to shed some pounds, build lean muscle or bulk, we can help you figure out what you need to do and what you need to have to achieve your goals.