There are a lot of diet plans that are present today. All of them have their own philosophies and ideas. It can be pretty confusing choosing the plan that is right for you.
To make this decision easier, in our today's article we have compared 2 popular diet plans that a lot of people are loving. We will compare the 21 Day Fix diet plan and the Weight Watchers diet plan.
Bottom Line Up Front: To cut right to the chase, we personally preferred the more wholestic approach to diet and exercise found in the 21 Day Fix diet here.
Of course, continue reading for the full take comparing Beachbody 21 Day Fix vs Weight Watchers…
Main Differences Between
The Main Differences Between 21 Day Fix vs Weight Watchers are:
Watchers

has been in the market for a longer time. offers an easier system, whereas

Watchers

encourage developing good habits as long as it takes. proposes a habit develop in 21 days, whereas
emphasizes more on portion control, whereas

Watchers

uses a point system.
21 Day Fix Overview
21 Day Fix is more of a plan than a diet. It has recently gained momentum in its popularity, and in 2015 it was one of the highest searched diet plans on Google. In the same year, it was also one of the most pinned diets on Pinterest.
This obviously got our attention, and we wanted to check out what this diet was all about. We thought that with such positive and interesting reviews, this diet would be something equally as bizarre as something like The Watercress Soup Diet.
But what we found was surprising. The 21 Day Fix was nothing that we imagined it to be. There was no hard restriction or strict rules to follow. There was no insistence on eliminating certain food groups from your daily diet. In fact, it was pretty much the opposite.
Autumn Calabrese created the 21 Day Fix Diet plan. She is a National Academy of Sports Medicine certified trainer. Autumn is a professional celebrity trainer who has worked with celebrities like Brooke Burke, Rachel Zoe, and Tom Bergeron.
Autumn Calabrese is a single mother and a National Bikini and Fitness competitor. As a kid, she always wanted to be a dancer, but a dance related injury put a major setback in her plans. But instead of feeling sorry for herself she shifted her career to fitness training.
What Is the 21 Fix Diet?
Enough about the creator, let's talk about the 21 Day Fix Diet plan. You must be wondering, that if the diet does not include starving or elimination of a food group then what exactly is it? It is a unique diet that is designed to turn your life around by improving your habits.
The 21 Day Fix Diet plan is based on the idea that it takes 21 days to form a habit and make that habit stick for the rest of your life. So based on that idea, the 21 Day Fix Diet plan was created. It makes you change your habits by making you follow good, healthy habits for 21 days.
The 21 Day Fix, as we mentioned, is not a true diet, at least not in the true sense of the word. It encourages eating healthy as well as exercising. It helps you build up the habit of eating healthy and exercising.
In fact, unlike other diets, like Keto Diet, Paleo Diet, 21 Day Fix diet plan does not encourage you to avoid certain food groups like carbs or dairy or fats from your regular diet. In the case of 21 Day Fix Diet plan, the insistence is more on the quantity of the diet as opposed to the quality. And no, that does not mean that with the 21 Day Fix you only eat 5 almonds and call it lunch.
21 Day Fix diet plan encourages their followers to eat healthy and well-balanced meals, without excluding any food groups. 21 Day Fix also allows you to indulge sometimes provided you burn the added calories off later.
The idea of healthy and well-balanced meals probably comes from the fact the Autumn Calabrese herself believes in the power of eating healthy. To Autumn Calabrese, it is not just what you do in the gym that is important. If you do not follow it up with balanced and clean meals, then all your hard work in the gym is not going to bring you the results you want to see.
Portion Fix – 21 Day Fix Portion Control Containers
This is one of the features that make the 21 Day Fix such an interesting and effective diet plan. Instead of starving you, the 21 Day Fix diet plan helps you control what you eat and most importantly how much you eat.
The insistence of the 21 Day Fix on quantity is probably something that makes it work so well. Instead of placing extreme restrictions on your diet, 21 Day Fix gives you almost a free reign as long as you follow the color coded containers.
The 21 Day Fix helps you control the quantity of your meals by providing you with 21 Day Fix Portions via meal containers. As the name suggests, these portion controlling containers help you to be careful of the quantity of your meals.
The other great thing about these Portion Fixed Portion control containers is that they are color-coded. The 7 containers are in varying colors like blue, violet, green, yellow, orange and red. Along with these Portion Fix containers, you can also get a teaspoon and a Shakeology shaker.
Each of these containers is reserved for different food groups and are therefore of varying sizes. You can use these containers to store different items, or you can even use these containers to store different ingredients that you can combine in a recipe. These containers are there for you to measure the amount of different food that you are allowed to eat. You can even use these color-coded containers for meal preparation and planning.
In 21 Day Fix, there is no strict restriction on certain types of food groups. As long as it is healthy, you can eat it. But only whatever quantity that fits the container allotted to it. It is really a great system.
Now as to the color of the Portion Fix portion control containers. Like we mentioned there are 1 green, 1 blue, 1 purple, 1 red, 1 purple and 2 orange containers. Each of these containers is allotted to a different food group.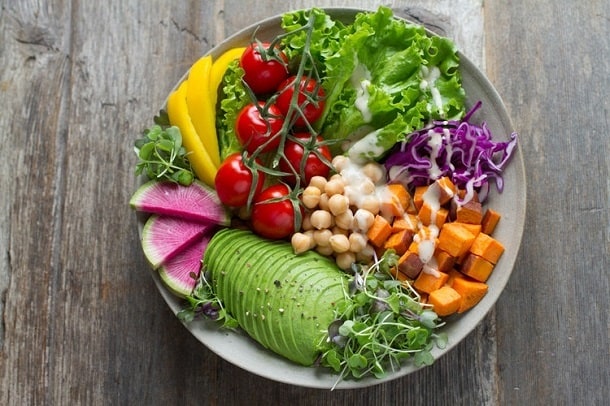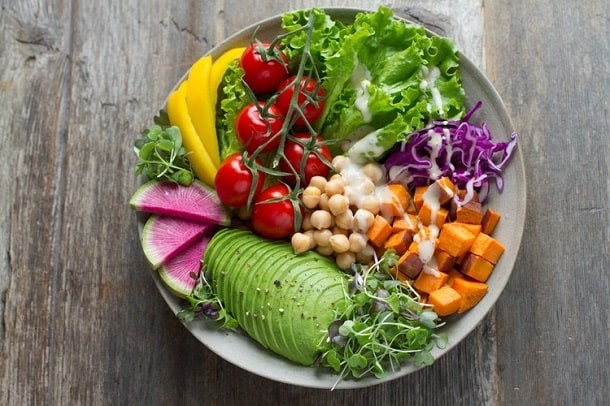 The green container is for vegetables, the purple container is for fruits, the red container is for protein and is allotted to proteins while complex carbohydrates are stored in the yellow container. The blue container is allotted to fats and cheese while 1 orange container is allotted to seeds and nuts while the other orange container is used for storing salad dressings or oils.
It is a well-known fact that the amount of veggies we eat in a day should be higher than the amount of carbs or fats or even proteins. The amount of proteins eaten in a day should be higher than fats and carbs. Based on these facts the sizes if the containers also vary from each other.
The size of the green container that is used to store veggies is approximately 1 cup to 1.5 cups. The purple container for fruits is around that size as well. The red protein container is approximately three-fourths of a cup while the yellow container for carbs is about half a cup. The blue container for fats is about one-third of a cup and finally, the 2 orange containers for seeds and dressing is about 2 tablespoons.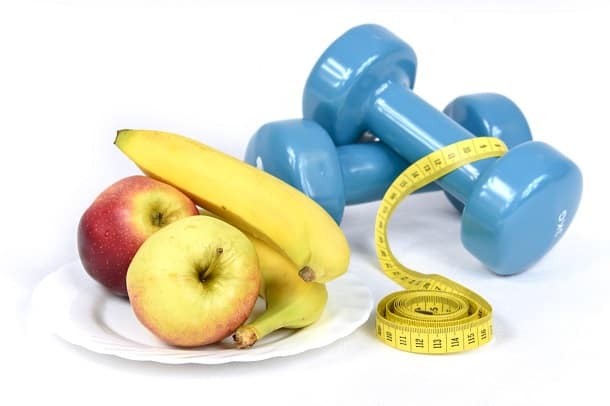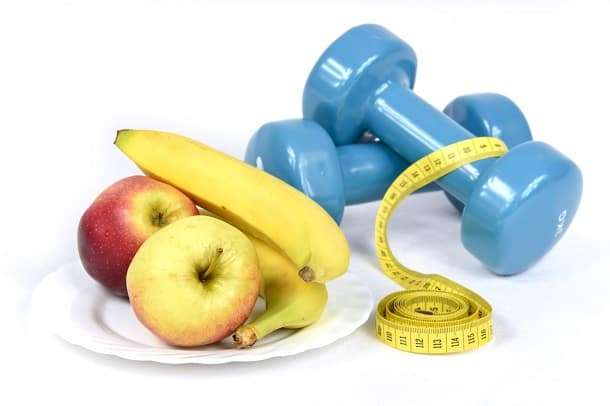 Calorie Goals and Amount of Servings From Each Container
Now you must be thinking that the sizes of these containers are small and you will feel hungry after you burn through one. Luckily, that is not the case. You have to use these containers based on your calorie burning goals, and you have to use these Portion Fix color coded containers multiple times per day.
To know your caloric goal, you need to do a simple set of calculations. First, multiply your current weight in pounds by 11. Add 400 to the total you got. The result will give you the amount of calories your body needs to function. These many calories have to be in your diet so that your body can perform all the required functions smoothly.
Subtract 750 from this number and that will give you the amount of calories you need to lose weight. For example, let's take 176 pounds as weight. That will be 80 kilograms. Multiplying 176 with 11, we get 1936. Adding 400 to it will give us 2336. This is the amount of calories that are required. Subtracting 750 from this number, equals 1586.
With that, a person weighing 176 pounds has to lose 1586 calories per day to lose excess weight. You can use this calculation to find your caloric goal. Once you get that number, you will know more clearly how many serving from each container you need to take.
You find this by seeing which plan is most suitable for you in the Why Go with Beachbody On Demand?, a resource that you get when you buy the 21 Day Fix kit. There are different plans available based on the amount of calories you are trying to lose.
There are 4 plans. Plan A which is for people whose calorie target range is 1,200 to 1,499. The Plan B for calorie range 1,500 to 1,799. Plan C with calorie range 1,800 to 2,099 and Plan D for calorie range 2,100 to 2,300.
Let's continue with our example. The person has to burn 1,586 calories. So that is their caloric goal. The plan to be followed for that calorie goal is Plan B. In Plan B, there are 4 servings from green container, 3 servings in a day from purple container which is for fruits. 4 servings from red protein container, 3 servings from yellow carb container and 1 servings from each blue container and the 2 orange containers. Along with these, you can have 4 tablespoons of oils and nut butters.
So based on your caloric target, you have to follow the given plan and have that many servings from each of the containers. You should be losing weight without starving or craving certain things. This is the reason why the 21 Day Fix diet plan works so efficiently and delivers amazing results in 21 days.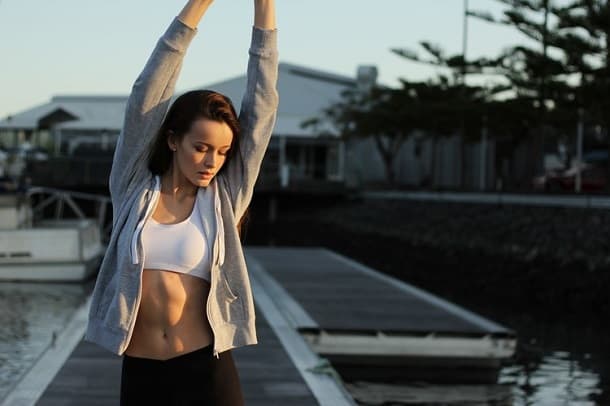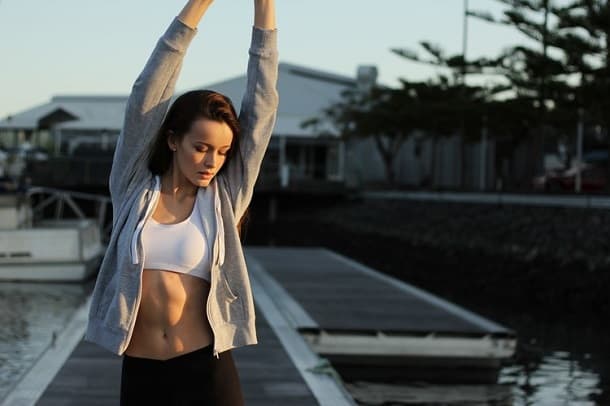 21 Day Fix Exercise Plan
Exercise is the main crux of the 21 Day Fix Diet plan. That is another thing that distinguishes 21 Day Fix from other diets and diet plans. The 30-minute daily workout is a part of the 21 Day Fix plan so you cannot skip it or opt out of it.
There are basic 7 exercises for each day. The exercises in the 21 Day Fix plan is specifically designed to help you lose the maximum amount of weight, and each exercise is different. These exercises can be yoga poses to heart pumping cardio and resistance training.
When you buy the 21 Day Fix kit, you get the containers and the Shakeology Shaker. Along with that you also get a 7-day exercise CD. You can even stream these exercises on the beach body app.
Anyway, these are basically exercises can be categorized as cardio, upper body workouts, lower body workouts, Pilates, abdominal workouts and yoga. You can even get additional exercise.
There is the total body cardio workout which targets all of the parts of your body and helps you lose weight faster. The exercise routine also consists of upper fix which is basically exercises that will help tone your upper body including arms and chest. These exercises tone your upper body with targeted resistance training. So say goodbye to flabby arms and underarm fat.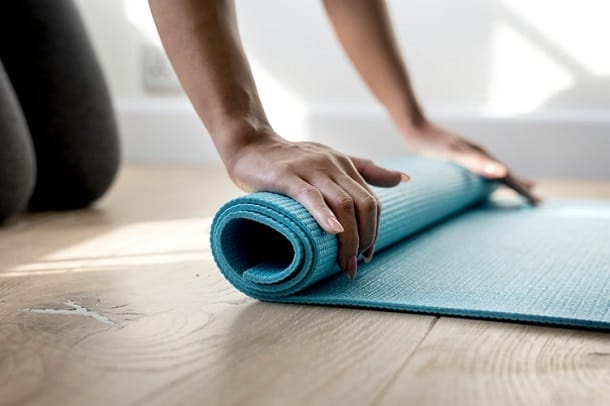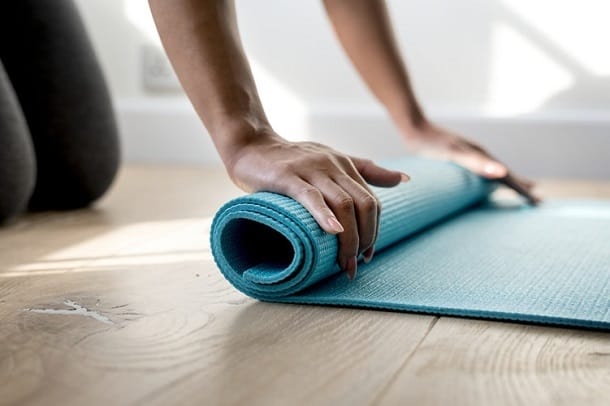 Next comes lower fix here the exercises are aimed at toning your lower body like your thighs and calves while also helping to burn fat. These exercises will be though, and they will make you want to quit, but don't give up. You also have Pilates fix which is a form of active recovery workout which helps to strengthen your muscles; it is similar to regular Pilates.
Cardio Fix is another exercise on the 21 Day Fix regime. This helps in the rapid burning of fat while leaving your heart pumping. This is similar to the total body cardio workout. Get ready to sweat a lot during this exercise. Next is some yoga which will not just help you burn fat but also makes you more flexible and makes the entire diet a nice, peaceful experience.
We also have Dirty 30 which is a bonus workout that makes you do four rounds of calorie blasting exercises to make you leaner.
The 10-minute ab workout is aimed towards firming your abdominal area and then you have Plyo fix which is another bonus workout. It is a pretty hard routine which you can do as a cardio workout. If you want, you can even swap your normal cardio workout, with this routine.
These exercises are spread throughout the 21 days. You will need a few things for doing these exercises. First of all, you will need some comfortable workout clothes and some dumbbells. You will require a set of heavy and light dumbbells. The light set will be 3 to 5 pounds for women and 8 to 15 pounds for men. While the heavy set will be 8 to 10 pounds for women and 15 to 35 pounds for men, investing in a yoga mat is also be a good idea.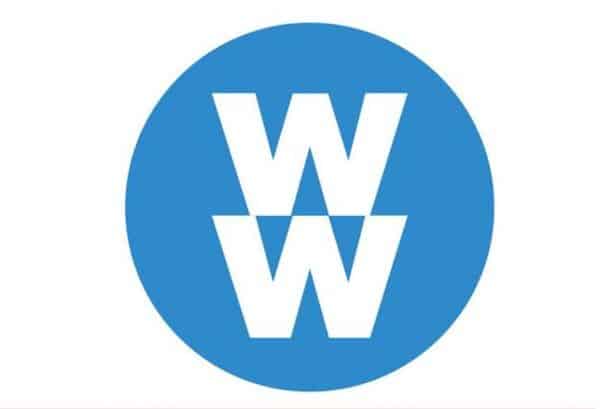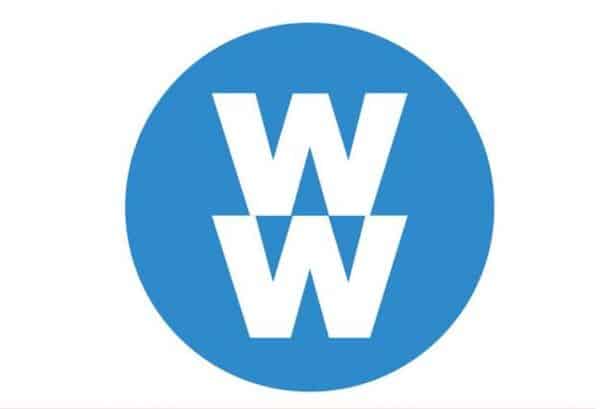 Weight Watchers Overview
You literally have to be living under a rock not to have heard about Weight Watchers. Weight Watchers has been around since 1963 and was founded by Jean Nidetch, a homemaker from Queens, New York. It now operates in about 30 countries across the world.
The core philosophy of Weight Watchers is to help people lose weight by using a science-driven approach. These approaches generally include building up good and healthy habits like smart eating, exercise, and support. In fact, Oprah Winfrey also swears by the Weight Watchers program.
Similar to the 21 Day Fix, Weight Watchers does not believe in starvation or strict restrictions or even elimination of certain food groups from the diet. In fact, no food is off limits.
Weight Watchers is a more personalized approach to weight loss and healthy living. The core belief of Weight Watchers is support. Supporting their participants in their journey to their ideal selves. Each participant supports one another in their goals as well.
You can participate in the Weight Watchers program in two ways. You can either participate in their online-only program or, if you want a more hands-on and personalized approach, then you can use participant in their in-person meetings. Both programs use the same computational method and materials.
Weight Watchers is a different diet plan than most other diet plans out there due to its SmartPoints systems which they introduced in 2015. Before that, they used to have a point-based system where each food was counted based on its servings.
But now with the SmartPoints system, it is easier to watch what you are eating. SmartPoints assigns values to different foods. These assigned values are based on the amount of fat, protein, carbohydrates, calories, and sugar the food contains.
There is even more personalization here as the dieter or participants' weight, age, height, genders, and weight loss goals are taken into consideration. Based on this data, each participant is given a fixed number of daily points. These daily points help you to eat smarter to reach your desired weight goal.
I am pretty sure you know where this is headed. Yes, the participant has to eat below their fixed daily points. So no foods are off the menu here as long as they do not have a value above your daily points.

Foods which are healthy like veggies, fruits, lean meats, etc. have lower points. While unhealthy foods like junk foods, sugary foods or foods filled with fats are given a high value, this way, you can only eat healthy foods as these foods will be below your daily points.
For example, a Big Mac has 13 SmartPoints while a low carb whole wheat tortilla has 2 SmartPoints. So obviously, you have to swap a big mac for some yummy tortillas. This is basically how the system works.
Weight Watchers again overhauled their SmartPoints system in 2017. This re-vamping was done to make the system more flexible and friendlier towards the dieters. The new system is called WW Freestyle. The WW stands for Weight Watchers.
The core idea of the system remains the same. The only thing different here is the Weight Watchers released a list of 200 foods that are rated 0 points. This is supposed to make it easier for the dieters as foods with 0 points does not have to be measured or tracked.

And this means you can freely have these foods without having to worry about keeping count of all the points or worrying about your points being higher than your daily allowance. This also takes the burden of intricate food planning and prepping.
Basically, the foods that have high protein content are now rated lower, while foods that have a high value of sugars and saturated fats, which are unhealthy fats have higher points.
Some of the foods that have zero points attachced are broccoli, asparagus, diet soda, fresh dates, plums, pineapples, celery, cherry, watercress, zucchini, broth, fruit cocktail prepared in water, hot sauce and most fruits and vegetables, food containing whole grains like whole grain tortilla, whole grain pasta, whole grain bread as well as non-fat dairy and dairy substitute and lean proteins.
This system was designed so that the participants eat mindfully and in portions that feel right to them. The earlier SmartPoints system required participants to count their points and that would lead to either overeating or undereating.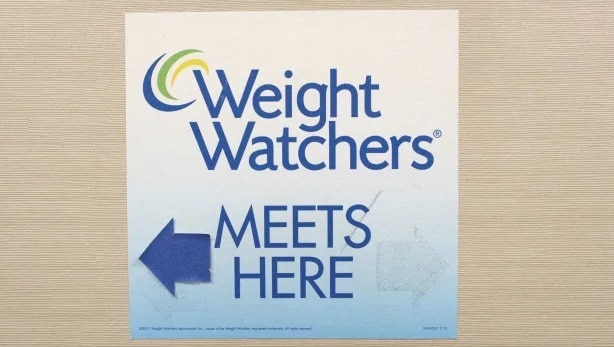 Weight Watchers Programs
As we mentioned, there are 2 basic programs — one which is entirely digital through theirs. This online program includes the feature of 24/7 online chat. So if you feel like giving up or if there are some questions you want to ask, then you can do that and even get a reply back. The other features of the online program include Weight Watchers app and other tools.
The other program that you can choose is non-digital or studio sessions. This includes formal meetings. It can be one-on-one meetings or group meetings. This is great for anyone who likes their weight loss journey to be more personal and be with people with similar goals.
The Weight Watchers members also receive access to many online resources like an online database containing thousands of food with their points. There is also access to hundreds of healthy and delicious recipes. Besides, the members also receive tracking app which helps you log your meals and track their SmartPoints.
Members also gain access to FitPoints which helps them become physically more active by assigning them fitness goals. These FitPoints is on a weekly basis. Each week you get new points that you have to reach. Any physical activity you do can be entered into the Weight Watchers app, and with enough exercise, you can meet your weekly FitPoints.
It does not have to be a task that you have to do in the gym, or it does not even have to be a full workout. It can be something as simple as dancing or cleaning your house. Even a simple walk from school or work to home can be counted as exercise and contribute towards the FitPoints.
Weight Watchers assure their members that following Weight Watcher programs, they can lose 0.5 to 2 pounds of weight per week. And not just weight loss but Weight Watchers also help achieve an overall healthy lifestyle.
Comparison Between 21 Day Fix and Weight Watchers
So we just went over the 21 Day Fix and Weight Watchers. We talked about their basic philosophies and the core ideas that govern them. There are a couple of similarities between the 21 Day Fix plan and Weight Watchers diet plan.
Both of these diet plans believe in healthy eating. Both the diet plans also stress on controlling your meal portion. Another similarity between the two is that both discourage starvation or exclusion of food groups. Both the 21 Day Fix and Weight Watchers have a system that makes them more efficient.
Both share a similar idea of weight loss through building up new habits and developing a healthy lifestyle.
Neither of the diets believes in strict restrictions or rigid rules that say "do or die". They both have a certain amount of flexibility that makes them really easy to follow.
Despite all these similarities, there are some pretty striking differences between the two diet plans. Now it's time to compare the 21 Day Fix diet plan against the Weight Watchers diet plan and see which one is dominant over whom.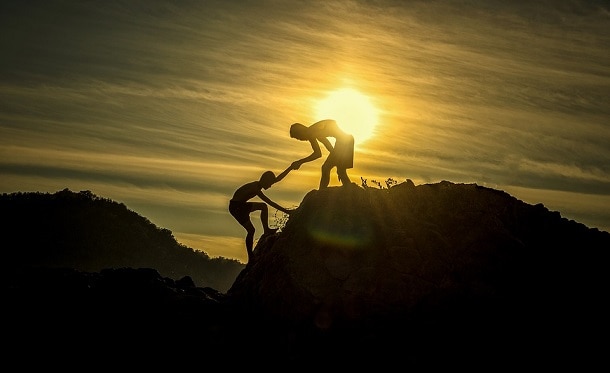 Old vs New
So most people hate change and love to follow the same old tradition. Healthcare and diet are no exceptions. Majority of the dieticians and physicians are more likely to recommend a drug or medication that they have been using for a long time.
Weight Watchers as we saw, began in 1963 while the 21 Day Fix diet plan took off from the ground in around 2009. Weight Watchers has been around way longer than 21 Day Fix, and therefore it is likely that most people have heard about Weight Watchers as well and are more likely to go along with it.
While 21 Day Fix is a relatively new kid on the block and chances are many people have not even heard about it. But thanks to the internet, this is changing, and more and more people are starting to see the benefits of the 21 Day Fix and are becoming more willing to give it a shot.
Core Idea
The core idea behind both is similar, but the way of implementation is different. 21 Day Fix believes in the development of a habit for 21 days, and then you can continue the other 21 days if you want to or you can adopt this as a part of your lifestyle.
In the case of the Weight Watchers diet plan, it is all about the development of habit for however long it takes for you to reach your target goal. It can be a month or maybe even a year.
System
Both the diet plans have their own unique systems. But if you compare them both, then the 21 Day Fix has a much easier system to understand and follow up on. Relatively, Weight Watchers has more complex systems and it does require some time to follow.
21 Day Fix is a combination of healthy, clean eating in a controlled portion using color-coded containers and 30 minutes of a predetermined workout regimen.
In case of Weight Watchers, you get a fixed daily points value based on your personal data and all the foods have points too based on various factors like carb content, protein content, fat content etc. Your goal is to eat below your fixed daily points.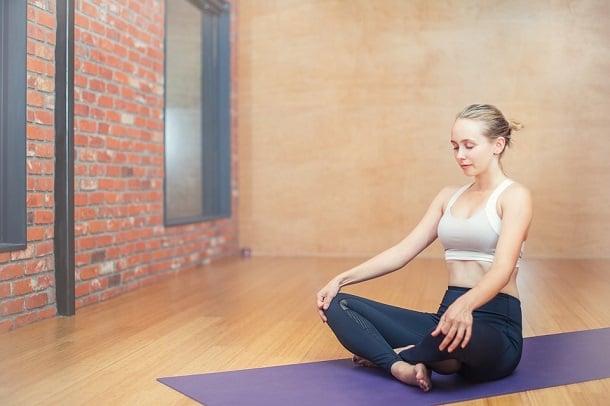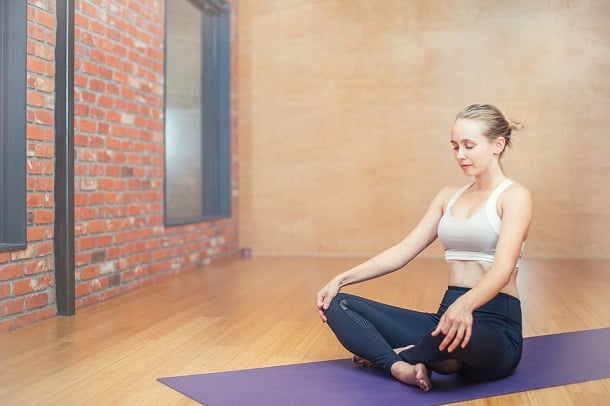 Self-Control
Both these diet plans do have some amount of portion control. But true self-control is more apparent and better taught in 21 Day Fix diet plan.
Weight Watchers works entirely on the points system. So as long as the point is low, you can even eat sugary foods or processed foods. It does not teach true self-control. But on the other hand, 21 Day Fix has the container system and emphasis on proper portion control that helps you to exert more self-control. Even the exercises help you develop more discipline.
Clean and Healthy Eating
When it comes to Weight Watchers, it does not matter what you are eating as long as it has low-value points. This means you can even have a diet soda which is considered a zero point food. So the focus here is not entirely on clean and healthy eating.
But in the case of 21 Day Fix, it is about quantity as well as quality. The containers have a certain size, and you are only allowed to eat that much food belonging to that food group. And it even has an addition of seeds which are filled with nutrition. As we saw the sizes of containers for fats and carbs is smaller which means the amount of that food you will be eating will also be lesser.
21 Day Fix puts more emphasis on a balanced diet, while Weight Watchers, puts more emphasis on their point system.

Weight Watchers Exercise
While Weight Watchers does put some emphasis on exercising, it is not a cornerstone of the diet plan. You can do without exercise as long as you are mindful of your points. Even exercises are not clearly defined, while some people may like that, it just leads to more confusion.
Exercise is a part of the 21 Day Fix plan, and the exercises stretch for half an hour. The exercises here predetermined and they are specially chosen to complement the 21 Day Fix diet plan. So here exercise is not just determined, it is a part of the diet.
21 Day Fix Weight Loss vs WW
Both are diet plans, and both are effective but which one helps lose the most weight? 21 Day Fix helps to lose up to 16 pounds. Weight Watchers, on the other hand, helps to lose up to 2 pounds per week. So in 21 days, it helps to lose just about 5 pounds. It is obvious which one helps to lose weight faster.
Ease of Using | 21 Day Fix Rules
To follow the 21 Day Fix plan is extremely easy. The main thing is to eat according to the containers and your calorie target and burn down fat with an exercise routine.
But the Weight Watchers system is a bit tedious to use. You have to keep count of your points every meal and always count the point value of your food or look it up before you eat it.
Overall Health | Weight Watchers vs Beachbody 21 Day Fix
21 Day Fix insists on weighing yourself before you follow this diet plan and after you complete the 21 days. Also exercising releases happy hormones which makes you, well happy. You feel good overall, and weight loss is not the main goal but a part of the goal. The main goal here is to be healthy.
Weight Watchers is great but since its focus is not on healthy eating or even strict exercising so it may not be that effective in bringing about overall happiness.
Also, the programs in the U.S only accepts members who weigh 5 pounds more than the ideal weight for their height but 21 Day Fix can be used by anyone wanting a healthier lifestyle.
Frequenly Asked Questions: FAQs
What happens if I can't finish all my 21 Day Fix containers?
If you don't finish some of your containers it's not the end of the world. But, it is important to keep in mind which of the containers is most important…It's not surprising the one you should try to finish is the vegetable one. This food group is the one that has the highest nutrient-to-calorie ratio of all.
Which is a healthy daily calorie amount for a Diet Plan?
A healthy amount of calories for the average women is between 1500 on a diet plan and 2000 on a regular diet. Men, on the other hand, need an average of 2500 calories on a regular diet and 2000 if they are trying to lose weight. If you are searching for a new diet plan, make sure it will provide you the correct amount of calories per day to keep you healthy.
Can I follow Weight Watchers if I'm on medication or breastfeeding? What about diabetes?

The Weight Watchers plan is designed as a "one-fits-all". If you have a special condition, it doesn't mean you can't take the plan, but we highly recommend you to ask your specialist, especially if you are on some kind of medication. Follow all the modifications and instructions he provides.
Honest Opinion: 21 Day Fix or Weight Watchers?
At the end of the day it is about your general preference, but for us, the clear winner is 21 Day Fix. It teaches portion eating, and you can even incorporate it as a permanent lifestyle. Eating healthy and exercising is what you should be doing in the first place.
There are a lot of people who benefit from the Weight Watchers diet plan, and as we said, it all comes down to your personal preference.
Bottom Line We liked (and slightly preferred) the easy and simple system of 21 Day Fix and how it teaches you the important lesson of self-control and self-discipline. We also like the way the exercises are designed to fit seamlessly with a healthy diet.
Where I DO recommend Weight Watchers is IF you don't have time to do much exercise, but DO have time to track food and eat right (by following the plan).
So that was all for our in-depth comparison between the 21 Day Fix diet plan and the Weight Watchers diet plan. We hope you enjoyed it and gained some personal insights that will help you choose the better plan for you. If there is anything you want to share with us, please do!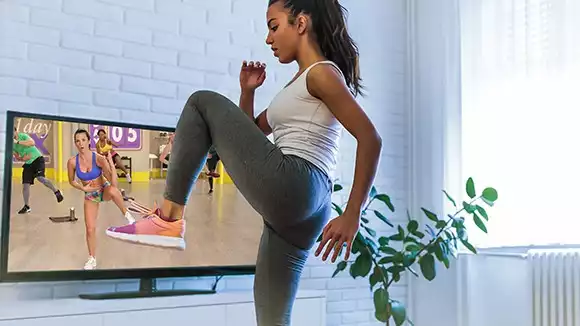 My 21 Day Fix FIX!
I recommend trying the 21 Day Fix at least once. It's a well-designed program and I learned a TON about meal prep, protion control and complementary exercises. Once you've learned the process, you can "do it yourself" without subscribing.
Try 21 Day Fix First
We earn a commission if you click this link and make a purchase at no additional cost to you.
Recommended Reads:
Disclaimer
Last updated: December 16, 2019
The information contained on www.altprotein.com website (the "Service") is for general information purposes only.
Alt Protein assumes no responsibility for errors or omissions in the contents on the Service.
In no event shall Alt Protein be liable for any special, direct, indirect, consequential, or incidental damages or any damages whatsoever, whether in an action of contract, negligence or other arising out of or in connection with the use of the Service or the contents of the Service. Alt Protein reserves the right to make additions, deletions, or modification to the contents on the Service at any time without prior notice.
Alt Protein does not warrant that the Service is free of viruses or other harmful components.
Fitness disclaimer
The Service offers health, fitness and nutritional information and is designed for educational purposes only. You should not rely on this information as a substitute for, nor does it replace, professional medical advice, diagnosis, or treatment. If you have any concerns or questions about your health, you should always consult with a physician or other health-care professional.
Do not disregard, avoid or delay obtaining medical or health-related advice from your health-care professional because of something you may have read on the Service. The use of any information provided on the Service is solely at your own risk.
You can also review our Editorial Integrity Policy.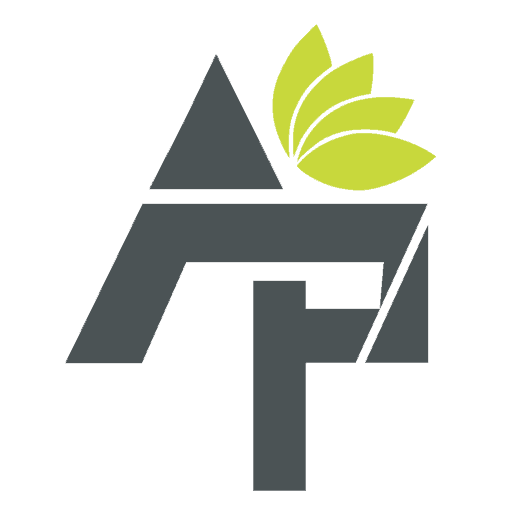 Alt Protein Team is a team of professionals and enthusiasts committed to bringing you the most up-to-date information on alternative protein, health and wellness, workouts, and all things health-related. We've reviewed a lot of products and services so you don't have to guess when you spend your hard-earned money on them. Whether you want to shed some pounds, build lean muscle or bulk, we can help you figure out what you need to do and what you need to have to achieve your goals.