Although carbs are the primary energy source, many athletes shy away from them. Having a balanced carbohydrate input is vital for bodybuilders and fitness experts who want to focus on lead muscle gain. In the end, you don't want to hassle with that belly fat just before a major competition, right?
Unfortunately, measuring out daily intake can be annoying. I, for once, get quickly tired using a food scale before every meal containing pasta or potatoes. Mental fatigue can hit you like a truck, even affecting your ability to perform daily workouts.
A low-carb meal delivery service is the best way to circumvent the issue. Although hiring these guys is much more expensive than cooking food yourself, it can save your nerves and indirectly improve performance. Most notably, meals made by companies featured in this article taste like heaven.
As a person who cooks and uses meal delivery services, I'm familiar with the available market options. Today, I've decided to share some of that knowledge so that you can find the best provider in your area.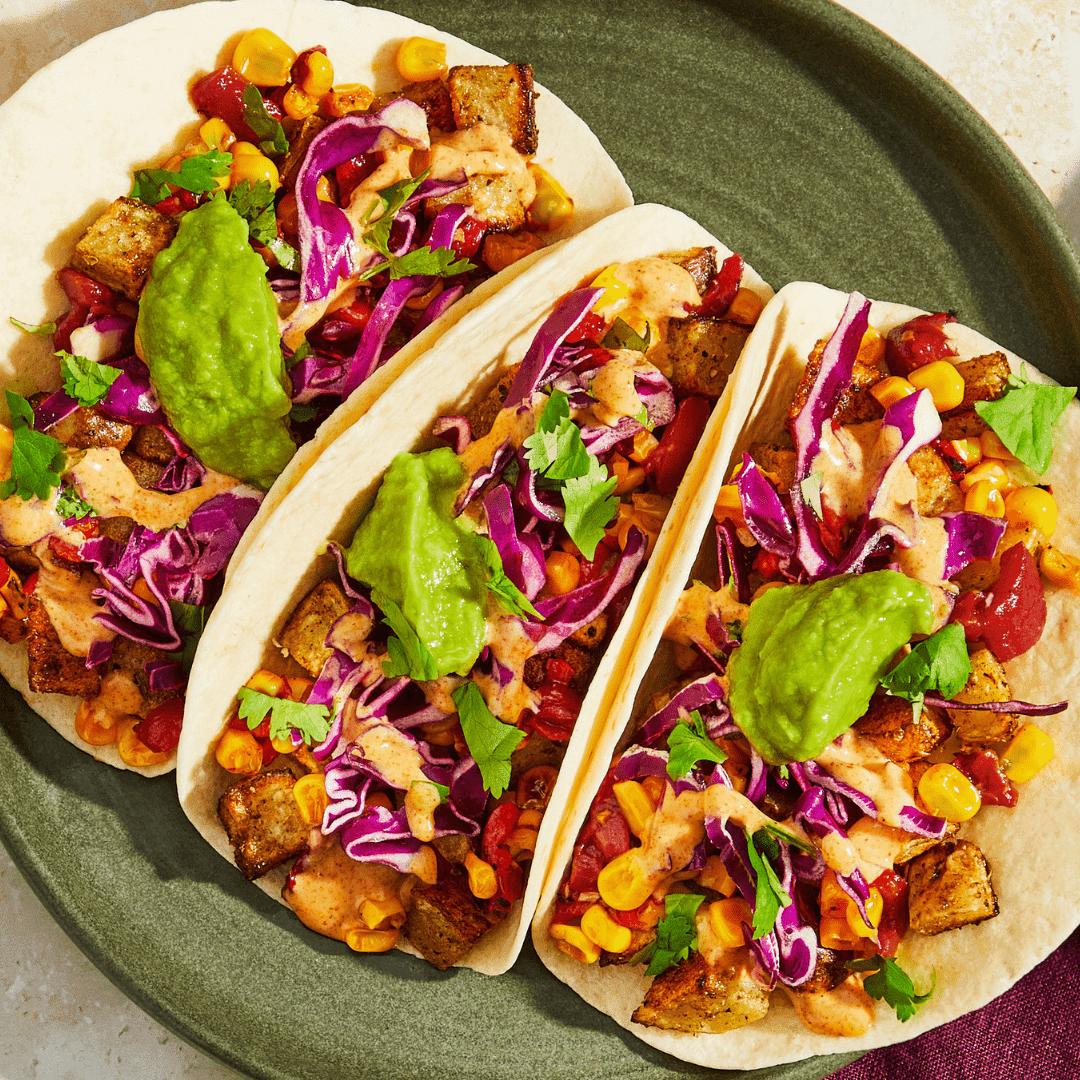 Bottom Line Up Front
As someone who pays attention to his body, I have to recommend Green Chef as the best low-carb delivery service. Besides having the tastiest meals, the company is USDA-approved for using only organic substances.
What Were the Selection Criteria?
When making the list, I had strict rules of inclusion:
Transparent carb and nutrient information
Meal plan versatility
Taste and ingredient quality
Accessibility
Delivery speed
Cost
I wanted to make sure each of these services adheres to their advertised low-carb policies and discloses nutrient information. This is vital for gym-goers as it helps them plan weekly intake.
Among others, I also focused on food and ingredient quality because, in the end, you don't want to suffer through lousy meals. The cost was a minor consideration, given that most people are willing to pay extra for this service.
11 Best Low-Carb Meal Delivery Services
I won't blabber any longer; here's my choice of the 11 best meal delivery services: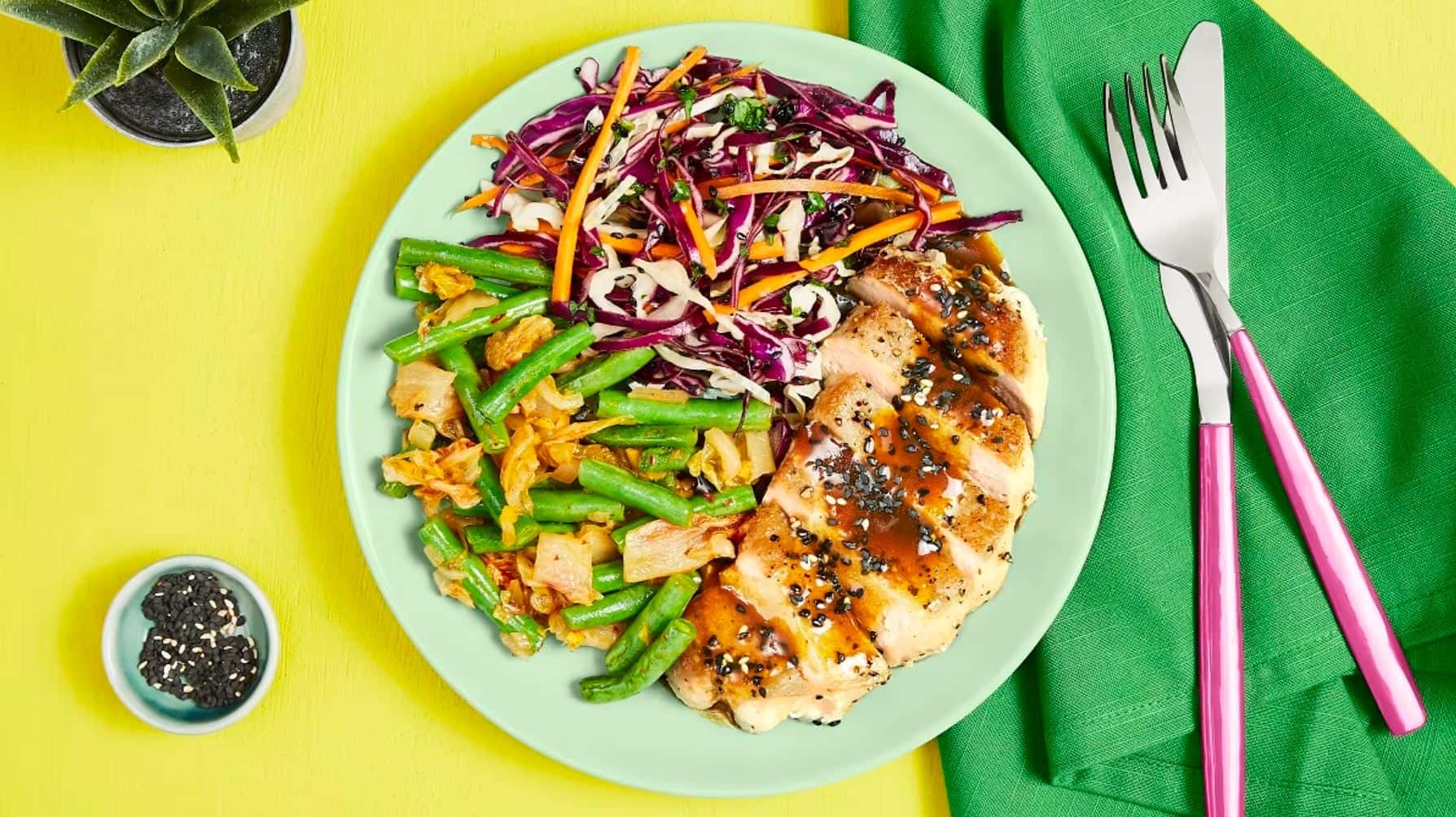 Price range: $11.99–$13.49
Meal Type: meal kit
Meals per Week: 2 to 4
Variety is Green Chef's major selling point. The company has a rotation of 80 meals, with available menus swapping weekly. The company is recognized as the industry's OG, being one of the first to serve keto meals in the US. Green Chef's meals are perfect for athletes and nutritious-conscious people, containing less than 50 grams of carbs per serving.
These are some of their low-carb bestsellers:
Cheesy pesto chicken bowls (14 grams of carbs)
Middle Eastern–style beef bowls (16 grams of carbs)
Southwest-spiced turkey salad (20 grams of carbs)
Another major selling point is the fact that meals are USDA-certified. The team only uses high-quality organic ingredients, and all their meals take less than 30 minutes to prepare (talk about efficiency!) If you're a nature lover like me, you'll be glad to hear that packaging is fully recyclable and made from compostable materials.
However, Green Chef isn't one tricky pony. Besides the calorie-smart menu, you can also try the previously-mentioned keto plan and Mediterranean, protein-packed, plant-based, and gluten-free menus. This is incredible news for diligent gym-goers who want to alternate between bulking and cutting.
Pros
Meals taste great
Organic ingredients
Sustainable policies
Lots of specialized menus
Cons
Some meals are a bit repetitive
Not as fast as advertised
Paid shipping
High sodium
My Take
Green Chef is an excellent choice for most people. Despite some repetitive ingredients, the menus are flexible, and there's something for everyone. Most notably, food is highly nutritious, which is vital for active users. The main thing I didn't like was the speed. Since meals are quick to prepare, it's hard to fathom why they deliver at a snail's pace.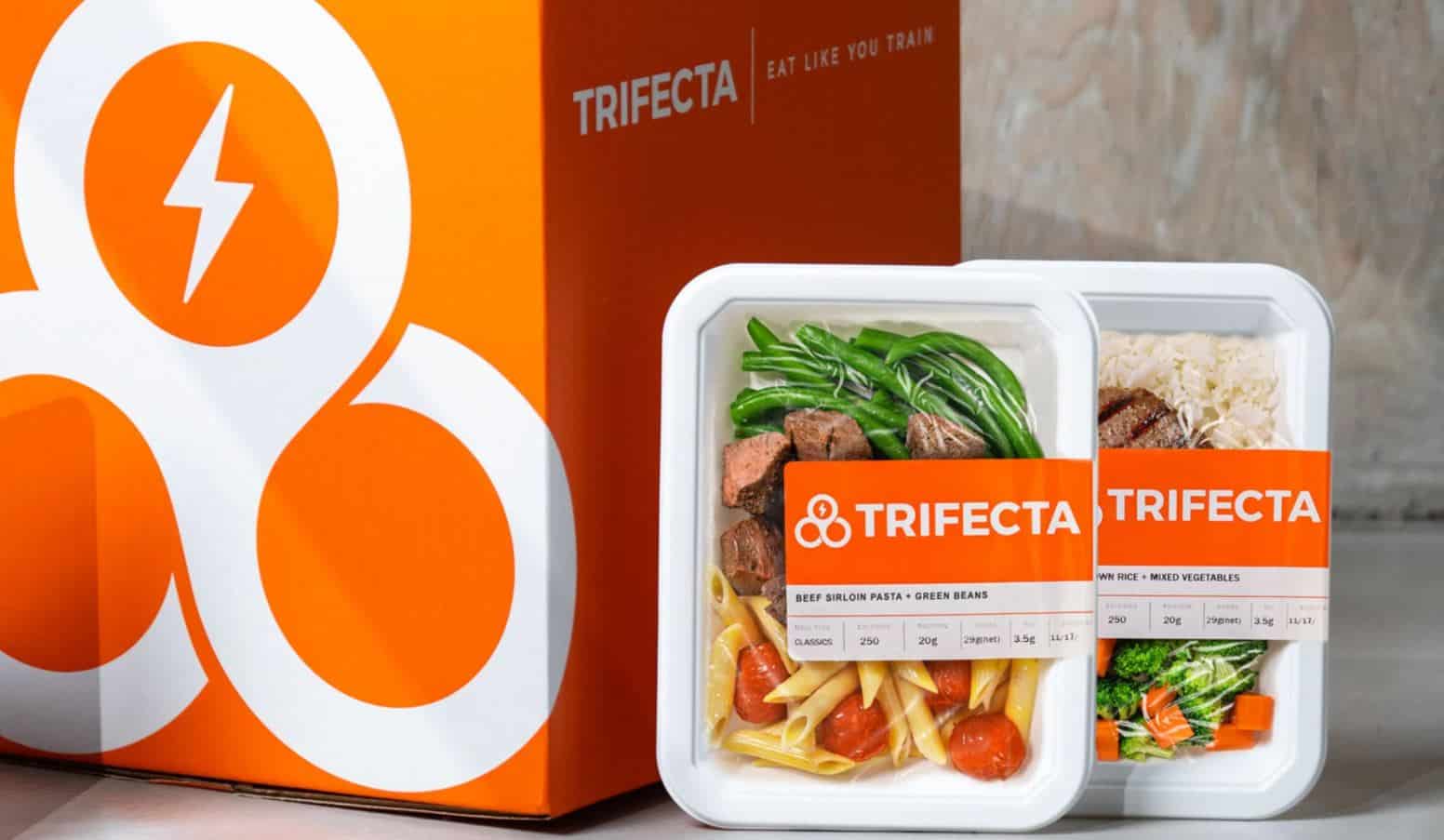 Price range: $12.99–$14.28
Meal Type: a la carte, prepared meals
Meals per Week: 7, 10, 14, or 28
Just by checking their homepage, you can quickly figure out Trifecta's target group; the company is backed by the likes of Jay Cutler, Dana Lin Bailey, and Brian Shaw. Their meals have less than ten carbs per serving, which makes them fantastic for dieting and cutting.
Here are a few low-carb items on their menu:
Peston salmon with quinoa and veggies
Chicken fajita with salsa verde black beans
Sun-dried pesto pasta with chicken breast
You can choose between several dietary plans that feature 100+ meals. Similar to Green Chef, Trifecta Nutrition puts emphasis on sustainability but also features humane animal policies.
Generally speaking, Trifecta Nutrition isn't the best choice for picky eaters. While you can exclude two ingredients, most plans don't allow you to choose meals. From my experience, this can be annoying if you get a few bad dishes in a row.
Pros
Extremely low-carb meals
Organic, locally-sourced ingredients
Sustainable policies
Allows you to avoid certain ingredients
High availability in the US
Cons
Can't choose meals
Somewhat dull dishes
More expensive than similar options
Bad choice if you're not dieting
Paid shipping
My Recommendation
Trifecta Nutrition is, first and foremost, a weight-loss meal delivery service. Their plans are perfect for people who want to streamline their diet but can be physically exhausting. Although an excellent choice in the short run, don't be surprised if you start pulling your hair after a few weeks.
Price range: $10 –$13
Meal Type: prepared meals
Meals per Week: 7 to 21
Fresh N Lean offers protein plus, low-carb, keto, vegan, whole30, Mediterranean, and paleo plans. The 100+ meals are rotated weekly, and you can choose the menu every Tuesday. Similar to previous entries, all the food is locally sourced by following sustainable policies.
Here are a few goodies I had the luck of tasting:
Roasted red pepper chicken and hearty vegetable farro pilaf (10 grams of carbs)
Everything but the beans cheesy turkey chilly (17 grams of carbs)
Philly cheesesteak bowl with roasted onions, mushrooms, and peppers (9 grams of carbs)
All the food is FSMA compliant, so you'll never have to deal with pollutants. The meals are microwave-ready, so you can enjoy a savory dish in just a few minutes. Fantastic solution after a long, exhausting workout!
Although there are a few great plans to choose from, there are minor hassles that the company could address. For example, they only deliver on Fridays, and you can't change your plans via the Internet (you have to call them or send an email).
Pros
Low-carb option for vegans
They serve all three meals
Sustainable plant policies and humane animal treatment
Packaging ready for use
Cons
Small meal sizes
Issues with packaging
Not enough seasoning
Minimum order of $85
Only deliver on Fridays
My Recommendation
My main objection is that the meals are barely seasoned, which is the last thing you need when eating flavorless plants. Still, the thing that makes this plan unique is the fact there's a low-carb option for vegans. They also did a great job with packaging, although they're hard to open.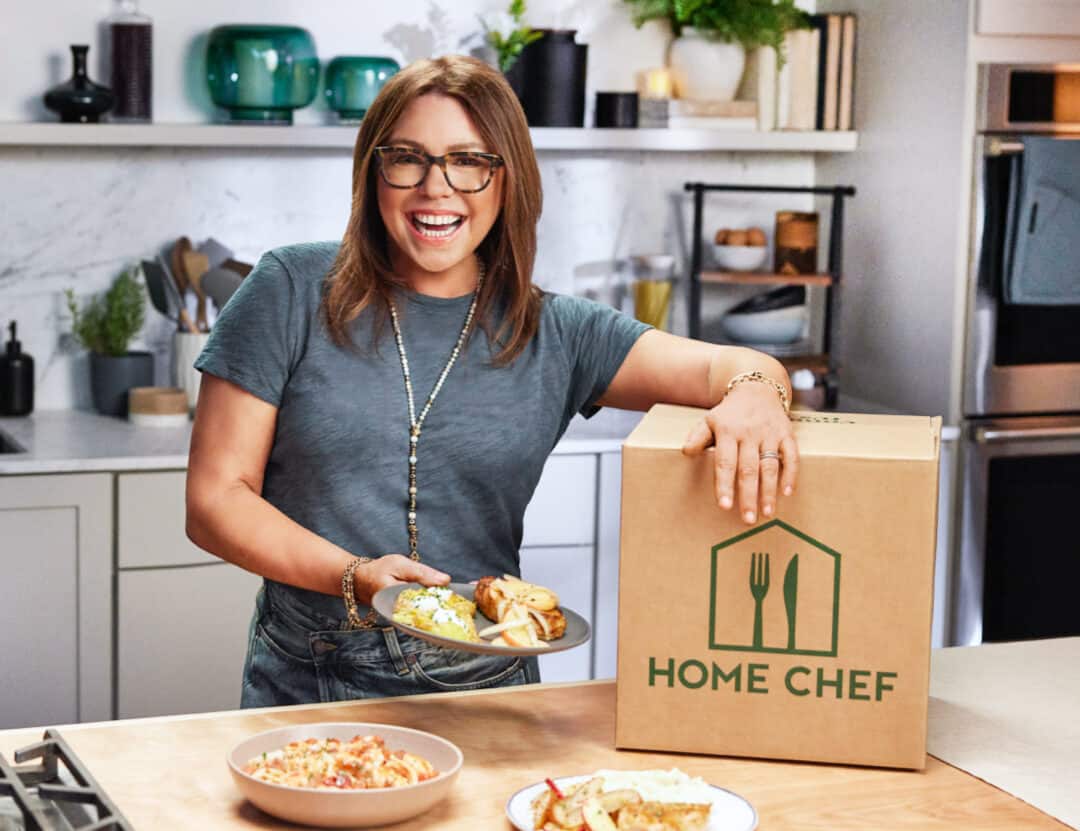 Price range: $9.99–$11.99
Meal Type: meal kit
Meals per Week: 2 to 6
If you're looking for a healthy, savory option but don't want to break the bank, you should definitely go with Home Chef. The meal provider has some of the lowest prices on the market, ranging between $10 and $12.
Here are a few light dishes worth trying:
Roasted salmon with ginger-scallion sauce and green beans (12 grams of carbs)
Chicken breast with garlic demi-glace and parmesan asparagus (8 grams of carbs)
Pork meatloaf parmesan with roasted zucchini and almonds (13 grams of carbs)
What I love about Home Chef is that it's more flexible than most other companies on the list. Every week, you can choose between 30 dishes and customize them according to your whims. In most cases, you can select what type of meat you want to include in the meal.
There's no commitment on your part, as you can cancel the service anytime. Furthermore, you can go with kits or oven-ready packages. Their kits are incredible, using straightforward recipes that even amateurs can follow.
Pros
Lots of weekly meal choices
You can choose a meat source
Extremely cheap
Flexible service and policies
Cons
Comes with a shipping fee
Limited vegetarian, vegan, and plant meals
High sodium content
Limited organic ingredients
My Recommendation
Despite the advantages for general clients and the fact that meals have less than 35 grams of carbs, Home Chef might not be ideal for our readers. The problem I have with this service is that there are not many plant choices or unique diet plans. Nevertheless, It's still excellent for meat-eaters.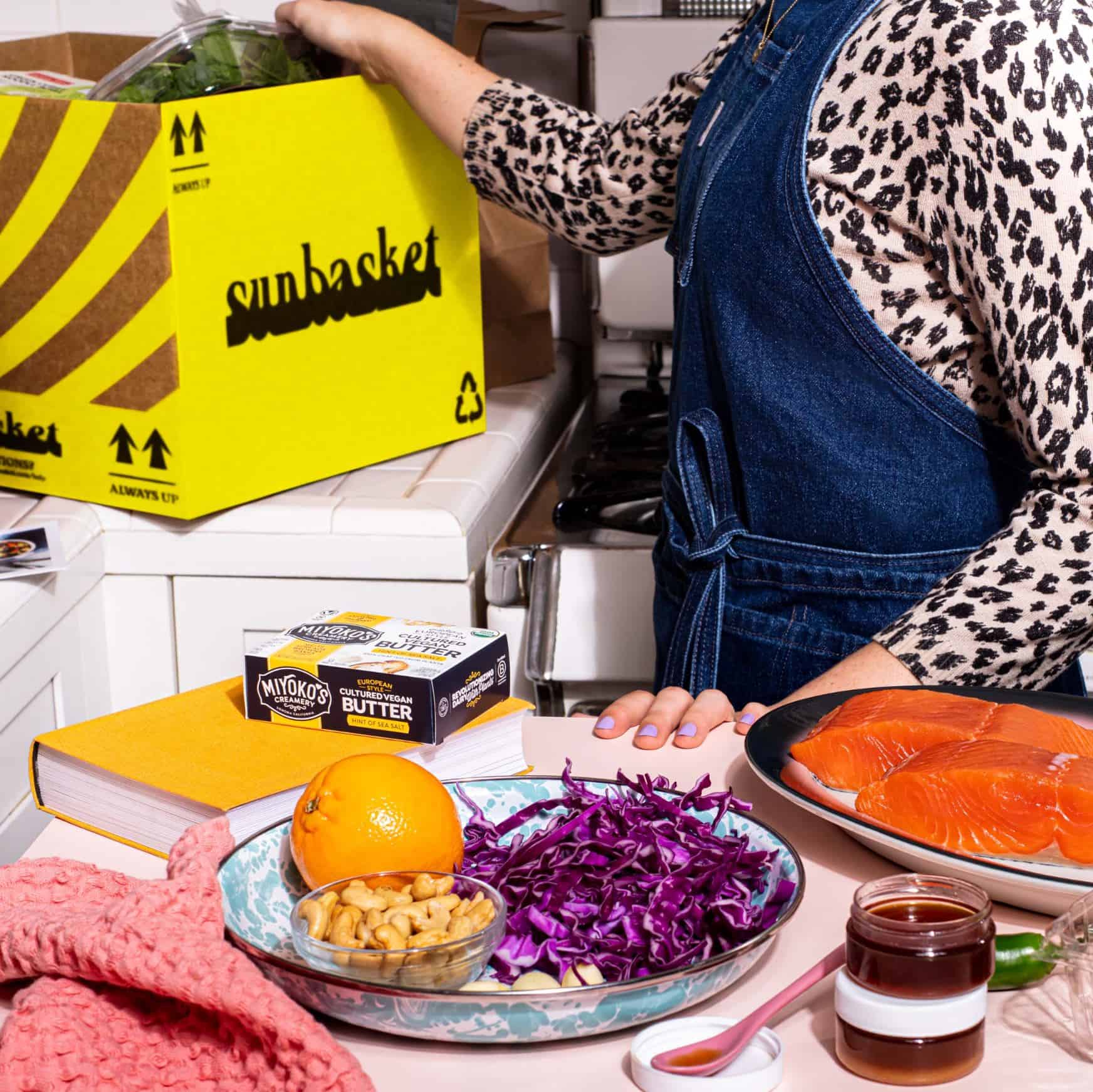 Price range: $9.99–$25.99
Meal Type: prepared meals, meal kits
Meals per Week: 2 to 5
Besides having flexible plans, Sunbasket's main feature is the diabetes-friendly menu. This provider prepares dishes with 20 to 70 grams of carbohydrates per serving, each approved by the American Diabetic Association.
These are the yummies I've tried while subscribed to their plan:
Steaks with chimichurri and harissa-roasted sweet potatoes (22 grams of carbs)
Thai-inspired green curry chicken with cilantro–cauliflower "rice" (16 grams of carbs)
Turmeric pork and cabbage salad with Vietnamese nuoc cham dressing (20 grams of carbs)
Like most other entries on the list, the meal service focuses on organic, locally-sourced ingredients. Sunbasket employs reputable dieticians and chefs, ensuring that your meals are both succulent and healthy. In fact, I was pleasantly surprised by their taste, given they are geared toward people with diabetes.
One of the issues with this service is that it doesn't cover all states. People living in Alaska, Hawaii, North Dakota, Montana, and parts of New Mexico are unable to enjoy these incredible treats.
Pros
Strict ingredient sourcing policies
Eco-friendly packaging
Flexible plans
Fast preparation
Cons
Limited availability
Big packages
One of the more expensive options
No shipping
My Recommendation
Sunbasket is an excellent choice for people struggling with diabetes and especially those who lead an active life. Unfortunately, despite the superb flavor, these meals aren't ideal for other users. Expensive plans and somewhat high carb content make it a poor choice for fat-burning workout regimens.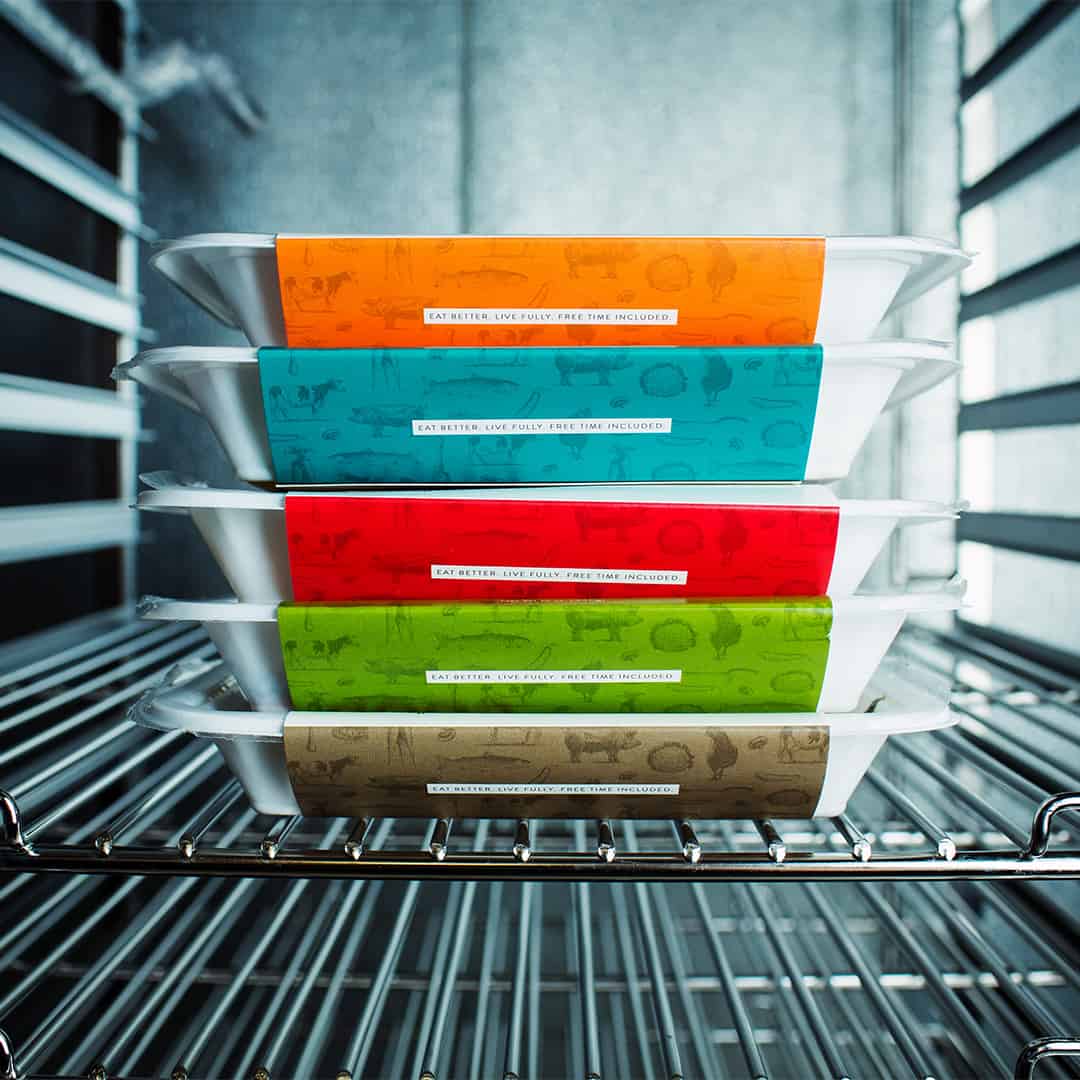 Price range: $14.95–$20.95
Meal Type: prepared meals
Meals per Week: 6 to 24
The Good Kitchen is a solid option for users who are worried about allergens. Although they're not verified like Sunbasket, most of their options are healthy and geared toward sensitive users.
If you were to try this provider, I'd suggest going with some of these dishes:
Herb-roasted chicken and vegetables (23 grams of carbs)
Mongolian cashew beef bowl (21 grams of carbs)
Turkey chorizo frittata with pimento cheese grits (22 grams of carbs)
The Good Kitchen has a strict policy of keeping the protein content above 10 grams per serving, which makes it great for athletes. They combine Mediterranean and American cuisine with a few Asian and Mexican recipes. Most produce are GMO-free, although not all of them.
Keep in mind that not all of their meals are low in carbs; they have lots of different options catering to other profiles of users. Still, the saving grace is that every meal comes with nutritional details, listing calories, proteins, and carbs. This makes the Good Kitchen a great option for athletes on a strict diet.
Pros
Rotation of seasonal ingredients
Allergen filters are available when creating a plan
Diverse plans
Fully prepared meals
Cons
Ingredients going out of stock without warning
No vegan options
Some of the meals are overseasoned and taste strange
Hard-to-reach customer service
High shipping cost
My Recommendation
While I do like the dish diversity, some of the meals were too funky or overseasoned for my taste. Nevertheless, the meal service has organic policies and fully prepared meals. This makes it ideal for hard-working people who also work out and don't have time to bother with long preparation.
Price range: $10.99–$13.49
Meal Type: prepared meals
Meals per Week: 6, 8, 10, 12, 14, or 18
The thing that blew my mind about Factor is the fact this provider offers free consultations when you purchase a plan. A licensed dietician will work with you to figure out a diet that is best suited for your exercise goals and food preferences. That being said, it isn't surprising that the company's dieticians and chefs work closely together.
Here are some of my favs:
Blue cheese filet mignon with cauli-celery root mash and roasted broccolini (16 grams of carbs)
Herb-Crusted chicken with mashed cauliflower and toasted almond green beans (16 grams of carbs)
Cilantro lime barramundi with cauliflower-poblano mash, chili-roasted squash, and herbed garlic butter (13 grams of carbs)
According to the company, all ingredients are GMO-free and don't have any volatile substances. Among others, the company also avoids refined sugar. Still, I found it strange they have limited data on their site regarding sourcing.
I also like the fact that the meals were never frozen. Then again, this might be an issue for some users. Most importantly, carbs make up less than 10% of total meal calories, and Factor uses recyclable materials for packaging.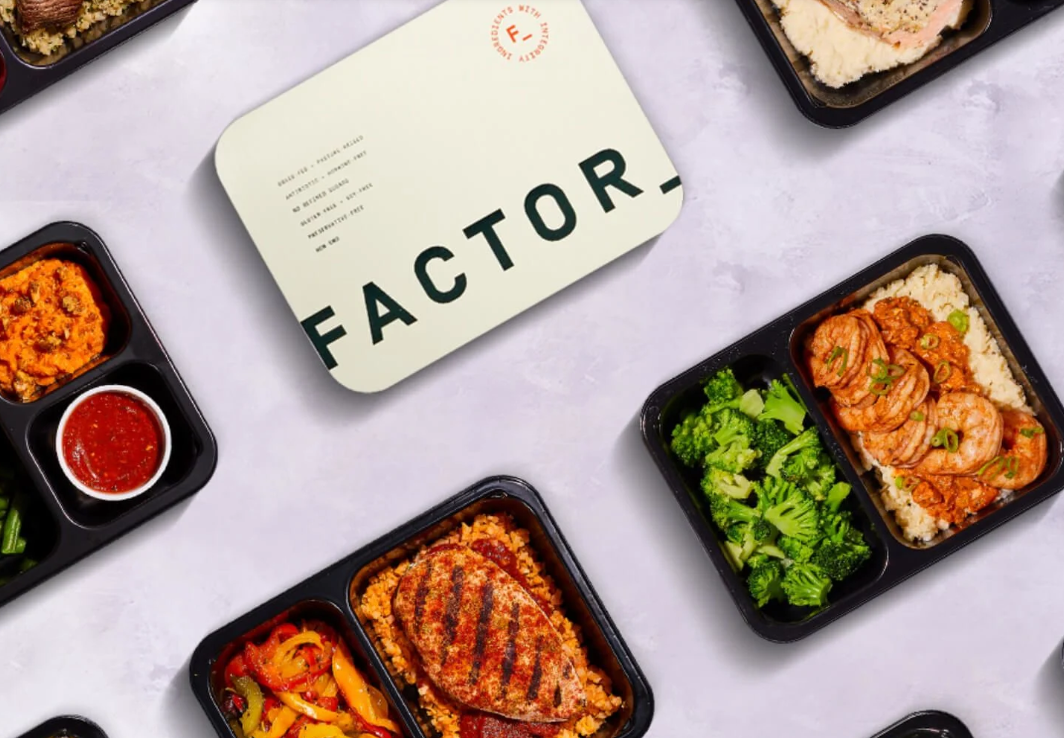 Pros
Dieticians and chefs work closely together
Great, flexible subscription models
Meals are never frozen and are easy to prepare
A free 20-minute consultation with a dietician
Cons
Meals have a significant fat content
Single-serving dishes
Limited data on ingredient sourcing
Limited plant-based options
My Recommendation
Factor meal service is much better for individuals than families. I also didn't like the limited breakfast options. On the flip side, the provider offers premium customized plans on the market. Not only can you create a program according to your food preferences but also your nutritional requirements.

Price range: $9.71–$15.20
Meal Type: prepared meals
Meals per Week: 10 to 21
Right now, Diet-to-Go offers users four distinct menus: balance, balance diabetes, keto-carb30, Mediterranean, and vegetarian. The most popular plan, balance, features 1,200 calories and is geared toward people looking to lose weight. Unfortunately, this can be a double-edged sword for people with higher requirements.
These are a few dishes you must try out:
Blackened salmon (19 grams of carbs)
Chicken Roma (11 grams of carbs)
Lemon herb chicken (13 grams of carbs)
Like many other meal providers, Diet-to-Go rotates its menus each week, constantly providing clients with something fresh and exciting. The thing I love is that the company discloses its menus and individual dishes online, with a breakdown of all ingredients and nutritional value.
While the company isn't 100% organic, they don't use any additives or potentially dangerous ingredients. Meals come ready, and you can just toss them into the microwave for quick reheating.
Pros
Two low-carb plans
Diabetes-friendly options
Fully-prepared meals
A good explanation of meals on the website
Cons
Small portions
No gluten-free, kosher, or vegan options
Single-serve meals
High shipping costs
My Recommendation
Diet-to-Go is perfect for dieting; the plans are low in calories, which makes them unsuitable for weight lifting and HIIT workouts. They're also a good solution for people with diabetes and short-term weight loss. However, in the long run, sticking to this diet becomes troublesome.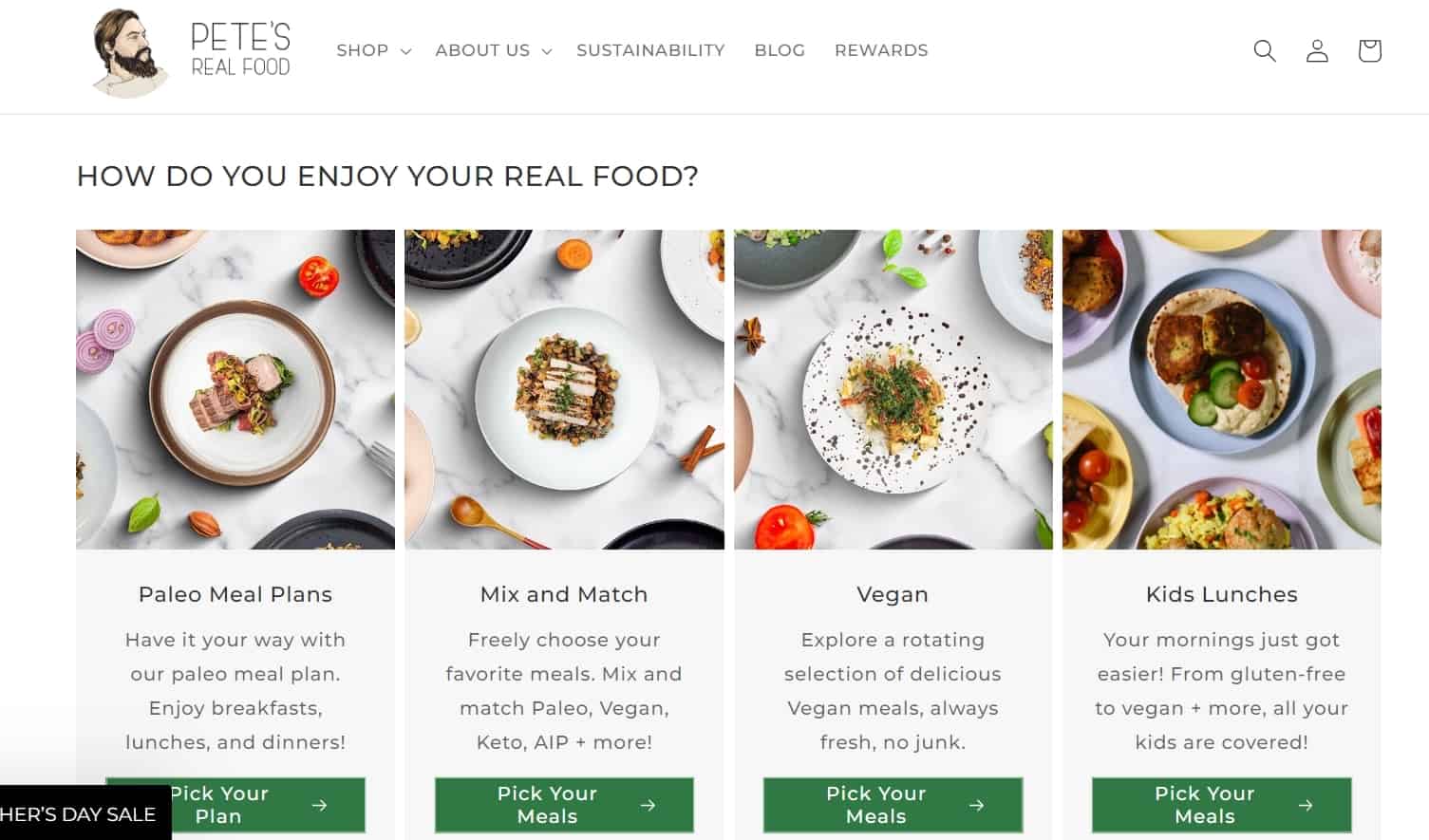 Price range: $14–$21
Meal Type: prepared meals
Meals per Week: 5 to 30
If you're allergic to a long list of ingredients, Pete's Real Food is your best bet. The company offers dairy, soy, and gluten-free produce, while also avoiding added sugars. They use seasonal ingredients and focus on humane farm animal management.
If you ever decide to order from Pete's, I suggest you start with these dishes:
Tuscan pork and kale stew (16 grams of carbs)
Tarragon pesto chicken bake with shredded kale, Brussels slaw, and roasted veggies (14 grams of carbs)
Moroccan chicken with asparagus and dill cauliflower rice (17 grams of carbs)
After reading all this, you might think their food is quite dull, relying on a handful of ingredients. On the contrary, Pete's Real Food is incredibly tasty, and the meal service sends out massive portions to its customers. This makes it suitable for all sensitive athletes who want premium dishes without losing weight or worrying about allergies flaring up.
Another thing that struck me was the availability of AIP meals. Auto-immune protocol is fantastic for users suffering from debilitating conditions who can't take risks with unknown recipes.
Pros
Seasonal and weekly menu rotations
Soy, dairy, gluten, and added-sugar free
Large portions
AIP plans
Fresh, seasonal ingredients
Cons
The Paleo plan doesn't have meal selecting
Meals need defrosting
You don't know which meals are AIP
High price
My Recommendation
Pete's Real Food offers several benefits for gym-goers. The meal provider uses ingredients that rarely cause any irritations, regardless of your allergies. Even better, the dishes are chunky, so you won't faint mid-workout. The only annoying thing is that meals need defrosting.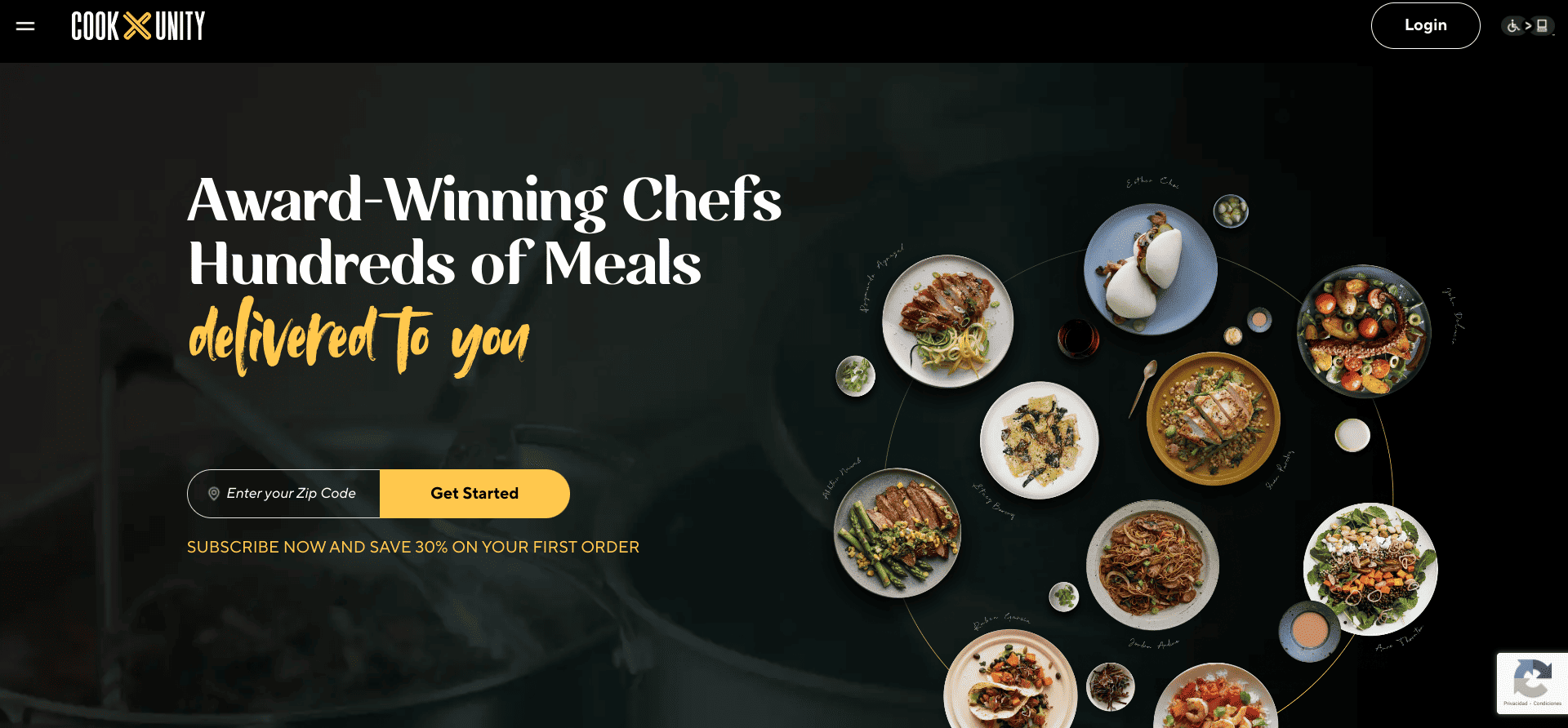 Price range: $11.09–$13.59
Meal Type: prepared meals
Meals per Week: 4, 6, 8, 12, or 16
If you're sick and tired of monotonous, lazy menus, I recommend that you try CookUnity. A less-known provider on this list, the company is known for its wide range of dishes, featuring more than 300 recipes. The provider features elite international chefs that bring you local, global, and seasonal delicacies.
My favorites from this service are as follows:
Handmade chicken, artichoke, and spinach stuffed shells with creamy alfredo sauce
Cajun baked swai with sautéed kale & cajun pan sauce
Pan-seared cajun salmon with green beans and peppers
CookUnity is a fantastic choice if you want meals made according to a certain regimen but without being too repetitive. Like the fact, they have specialized plans that are low in carbs, sodium, or calories. If you're struggling with allergies, you can also go with a dairy or gluten-free service.
Unfortunately, this diversity comes with a price. The meals are made in local cuisines, which means that you're reliant on chef availability. In fact, depending on your location, you might not even have access to this provider. The fact that so many people make meals also leads to variable portions.
Pros
Best food variety
Dairy and gluten-free plans
Sustainable packaging
Some of the tastiest meals on the market
Cons
Different experiences depending on location
Limited access
Limited customization
Some ingredients might not be organic
My Recommendation
Based on what I've heard from users in other locations, the CookUnity experience can be very different depending on where you live. Nevertheless, the service provider offers a fabulous restaurant-like experience that you can enjoy for several years.

Price range: $12–$20
Meal Type: prepared food
Meals per Week: 6 to 24
Territory Foods is another option that puts emphasis on locally sourced, organic ingredients. Besides using the highest-quality produce, the provider features elite chefs and dieticians. Unfortunately, local focus causes the same issues for Territory as for CookUnity resulting in limited provider availability.
Territory has various fantastic dishes, including:
Roasted broccoli family style (9 grams of carbs)
Chicken salad with cabbage slaw (16 grams of carbs)
Blistered vegetables family style (11 grams of carbs)
I was blown away by the meal provider's approach to nutrition and customization. While creating a menu on the site, you can access various filtering options for a perfect weekly plan. Also, nutrients are clearly displayed, so you always know what you're getting from each dish.
You also have two options for tweaking calories. The standard meals have between 400 and 650 calories, while lighter alternatives go between 250 and 450 calories. That way, you can easily modify your intake depending on whether you're bulking or cutting.
Pros
Nutrients displayed for each meal
Easy sorting and filtering of meals
Includes temperature and time indicators
Access to quality local chefs
Sourcing farms clearly displayed
Cons
Limited delivery area
The quality and offer might vary depending on the location
Extra shipping fees
Meals might include allergens
My Recommendation
Territory is a flexible provider that has numerous specialized plans and allows calory tweaking for each meal. They excel at transparency and responsible policies, although the limited accessibility can be infuriating.
Conclusion
When making the list, I tried to categorize companies based on their specialization. By going through the entries, you can easily find a provider suitable for your exercise goals, but also your health conditions (if you're suffering from any, that is).
Even better, these are all reputable brands that make excellent food. While I didn't enjoy every meal I tried, they're all excellent in their way. Next time you're looking for quality meal service, you should begin your research by reading this list!
FAQ