If you're on the lookout for a great at-home workout program, you've landed on the right page. In this article, we will discuss two Beachbody programs, PiYo and 21 Day Fix. We have chosen to compare them due to their popularity, good ratings, and the results many people have achieved by applying them.
Our goal is to help you decide which one of these fitness programs is the best for you and your personal objectives. Without further ado, here is a comprehensive PiYo vs Why Go with Beachbody On Demand? comparison.
PiYo vs 21 Day Fix – Overview of the Main Differences
| | | |
| --- | --- | --- |
| | PiYo | Why Go with Beachbody On Demand? |
| Program length | 60 days | 21 days |
| Trainer | Chalene Johnson | Autumn Calabrese |
| Fitness Level Suited for | beginners | Intermediate |
| Number of Workouts | 10 routines | 7 routines |
| Does It Help with Weight Loss? | Yes | Yes – even more than PiYo |
| Muscle Building or Toning | Not really | Yes with a focus on toning |
| Required fitness equipment | Yoga or Pilates mat | Yoga mat, dumbbells, and resistance bands |
| Training Flexibility | Yes, plenty of flexibility | Just a little bit of flexibility |
| Pricing Options/Plans | Between $59.85 and $160 (For the latest prices and discounts, check here) | Between $59.85 and $160 (Why Go with Beachbody On Demand?) |
* We will provide more details about each program's pricing plan below, in the dedicated sections. Being launched by the same company, Beachbody, these two fitness programs have the same price options.
A. What Is the PiYo Program?
PiYo combines the flexibility of yoga practice with the muscle toning of Pilates and the fluid movements of low-impact fitness workouts. This program's creator says that in her opinion and vision, this program is a balanced mix of Pilates, yoga, martial arts, and dance moves.
What Is the Program About?
PiYo is a workout program that lasts 60 days. It was developed by Chalene Johnson, a well-known and appreciated Beachbody representative. According to her, PiYo is a low-impact routine that is well-suited for people of all levels of experience, including beginners.
Also, it doesn't require any additional fitness equipment or weights. At first, a couple of years ago, this program was a part of Chalene's routine during her activity as a fitness instructor. Due to the positive feedback she received, she decided to launch this DVD.
The main objective of this workout program is to offer you an effective alternative to high-impact intense or even strenuous fitness routines or products. You can easily squeeze this program into your busy schedule.
Who Should Purchase the PiYo Program?
In our opinion, this fitness program is recommended for the following groups of people:
Beginners who are searching for entry-level programs;
Beginners and intermediates who want to focus their physical activity on yoga and Pilates;
Those who want to speed up fat loss without going through high-impact or very intense routines;
Fitness experts or people with plenty of experience in the field who simply want to spice things up and supplement their workout programs.
An Overview of the PiYo Workout Routines
So, now that you got more familiar with what PiYo is, it is time to detail it a little more so that you know what this program contains. On the Beachbody.com website, the base kit of this fitness program provides the following things:
a) A quick start guide;
b) Ten workouts distributed on three DVDs;
c) The Get Lean eating plan;
d) A workout calendar for 60 days;
e) Buns workout;
f) Tape measure.
The Most Important Item in the PiYo Package – 10 Workouts – 3 DVDs
The program contains seven main routines and three additional ones. One must perform these workouts six days a week. Also, each routine focuses on a certain fitness type such as body sculpting, cardio, strength training, and abs.
Among the main workouts, you will find the following ones: upper body movements (targets your shoulders, biceps, triceps, and the arms in general), drench (more intense endurance workout), lower body (legs and lower abs training), strength intervals (resistance moves), and more.
Pros of the PiYo Program
It is great for beginners – the PiYo program was created for all people regardless of their fitness experience level, age, and body type;
Quick and effective workouts – you will spend a maximum of 45 minutes on one workout which is not much and will fit into your busy schedule without problems;
Low-impact fitness routines – there are no potentially harmful elements included in this program such as jarring or jumping moves; instead, PiYo exercises have a natural flow;
Increased flexibility – this program contains yoga elements which will boost your flexibility a lot by the end of the 2-month program.
Cons of the PiYo Program
Fast transitions – once you get started, you will notice that the trainer goes pretty fast from one exercise to another; sometimes, you will not even benefit from cues which can make the process of keeping up with those changes quite difficult, especially during more complex workouts;
Unbalanced workouts – this is not a general issue but it appears in a few of the videos; simply put, the trainer performs several routines in which she involves one side of the body way more than the other.
Pricing Plan
You can purchase the PiYo program from the Beachbody official website or from Amazon. If you choose the first option, here are the pricing options you can choose from:
There are also some additional costs such as the shipping and handling ones which reach up to 12.95 dollars. Beachbody also offers an alternative that consists of a 3-month payment plan. This requires you to pay 19.95 dollars every 30 days.
You can always return the product within 60 days from the purchase and you will receive a full refund. This policy represents a significant competitive advantage.
If you choose to buy this fitness program from Amazon, you will find the following choices:
The Base Kit (includes three workout DVDs, fitness tools, and a nutrition guide) – 72.80 dollars;
One single DVD – PiYo Hardcore Workout on the Floor – 22.90 dollars;
The Deluxe Kit (includes four DVDs, additional fitness tools, and a nutrition guide) – 145.60 dollars.
Bottom Line of PiYo Program – Is It Worth It?
According to our research as well as to what most other users say, the PiYo fitness program will help you define yourself during low-impact exercising routines. Other similar products are high intensity and they can harm your muscles and joints. PiYo was created differently.
You can perform this eight-week long program in the privacy of your own home. It will definitely transform your body and you will not need to use any additional props such as weights or straps. The best part is this program's level of flexibility: you can perform it at your own pace. All these are true, however, as long as you are serious, perseverant, and you stick to the program.
B. What Is the 21 Day Fix Program?
This program is wonderful according to most of those who have tried it. It is dedicated to beginners as well as to those who are currently struggling with an unhealthy lifestyle. If you have troubles when it comes to sticking to a healthy and well-balanced diet
or if you simply want to know how to eat right, this program is the right one for you.
What Is the Program About?
The 21 Day Fix program was created by Autumn Calabrese and its main focus is helping users lose about 15 pounds in only 21 days. Moreover, Autumn created a successful and effective system that teaches you how to eat and work out in a simple manner that doesn't involve a lot of time, energy or stress.
The program has a solid foundation that bases on portion control and workouts that lasts about 30 minutes each. So, basically, there's no secret to eating well and keeping your body active. On the other hand, the 21 Day Fix meal plan is created around a set of color-coded plastic containers.
Who Should Purchase the 21 Day Fix Program?
The 21 Day Fix works great for beginners, people who want to lose those extra pounds they've been struggling with, and for those who want to eat healthier without being required to count calories or measure food. It is a great option if you're looking for an efficient and easy to follow workout program and eating plan.
An Overview of the 21 Day Fix Workout Routines
The 21 Day Fix program comes with seven different DVDs that contain specific workouts such as upper fix, Pilates fix, dirty 30, yoga fix, and more. Because our purpose is to inform you as well as possible and go into important and useful details without getting you bored, we will detail only some of these routines.
a. Yoga Fix
This routine is supposed to be performed on Sundays and it allows you to relax and unwind. Furthermore, yoga fix will stretch all the muscles of your body while also increasing both balance and flexibility.
b. Cardio Fix
The cardio fix is a nicely-paced fitness routine that makes one sweat a lot. If you stick to it until the end of the workout, you will definitely lose your breath for a while there. It comes with plenty of engaging, interesting, and innovative moves and it lasts 30 minutes.
c. Upper Body Fix
This routine provides a lot of exercises that target your back and your abdomen. Some of them focus on your shoulders and chest as well. The upper body fix integrates circuit training and is full of resistance moves.
d. Pilates Fix
The Pilates workout is done every Thursday and it provides a so-called active rest that is much appreciated by all users alike. Unlike cardio workouts, Pilates requires slow movements that tone your muscles, especially your core area.
An Overview of the 21 Day Fix Eating Plan System
Besides the DVDs, this fitness program also comes with a well-established eating plan based on portion control. So, instead of counting calories which, let's face it, is a daunting task, you can simply use a set of color-coded containers.
There are seven BPA-free containers, each one with its corresponding foods. Simply put, you no longer have to stress out about the proper portioning of your meals. Here are the colors and foods associated with each container:
Yellow – carbohydrates;
Orange – there are two small orange containers, one for seeds and the other one for dressings;
Red – protein;
Purple – fruits;
Blue – healthy fats;
Green – this is a large container dedicated to vegetables.
Pros of the 21 Day Fix Program
It is an easy-to-follow meal program with a focus on a simple portion control system. You don't need to measure the foods that go into your meals anymore;
Provides short but effective workouts; you will also benefit from several modifications if you're a beginner;
There is a wide range of approved foods that you can eat so it is easy to make this program work according to your dietary restrictions or personal preferences.
Cons of the 21 Day Fix Program
It lasts only 21 days. For some, this might sound a bit like a short period which is not always a viable solution when it comes to weight loss;
You can repeat the program as many times as you like but after a couple of months, the workout routines might become mundane or less challenging;
Some of the containers are pretty small and keeping up with their size can be tricky.
Pricing Plan
The 21 Day Fix program can be bought on the Beachbody official website or on e-commerce shops such as Amazon. There are three available pricing options:
Basic package – 59.85 dollars;
Ultimate Kit – 119.70 dollars;
Premium Package – 160 dollars.
The company also provides two additional alternatives:
You can buy the DVD set along with the accessories for a single payment of 72 dollars;
You can opt for three consecutive payments of 19.95 dollars.
*There are also shipping and handling costs in the amount of 12 dollars.
Bottom Line of the 21 Day Fix Program – Is It Worth It?
The 21 Day Fix works great for men and women alike who have the sole purpose of dropping weight in a short period of time but want to also maintain their health. As long as you're willing to stick to this program's portion control system, you're good to go and you will soon start to notice significant results, no doubt.
You will achieve incredible results in only three weeks. Although the program is more expensive than other similar products, it offers quicker results and most customers are pleased with it.
Final Thoughts
By now, you should have made up your mind about which program suits your needs and preferences the most. I hope you've enjoyed it! Please, let us know which one is your favorite or if you have already tried one of these fitness programs before.
Don't put too much pressure on yourself because you can always switch from one program to the other for even greater results. So, go ahead and start working to achieve the fit and healthy body you definitely deserve!
Recommended Reads:
Disclaimer
Last updated: December 16, 2019
The information contained on www.altprotein.com website (the "Service") is for general information purposes only.
Alt Protein assumes no responsibility for errors or omissions in the contents on the Service.
In no event shall Alt Protein be liable for any special, direct, indirect, consequential, or incidental damages or any damages whatsoever, whether in an action of contract, negligence or other arising out of or in connection with the use of the Service or the contents of the Service. Alt Protein reserves the right to make additions, deletions, or modification to the contents on the Service at any time without prior notice.
Alt Protein does not warrant that the Service is free of viruses or other harmful components.
Fitness disclaimer
The Service offers health, fitness and nutritional information and is designed for educational purposes only. You should not rely on this information as a substitute for, nor does it replace, professional medical advice, diagnosis, or treatment. If you have any concerns or questions about your health, you should always consult with a physician or other healthcare professional.
Do not disregard, avoid or delay obtaining medical or health-related advice from your health-care professional because of something you may have read on the Service. The use of any information provided on the Service is solely at your own risk.
You can also review our Editorial Integrity Policy.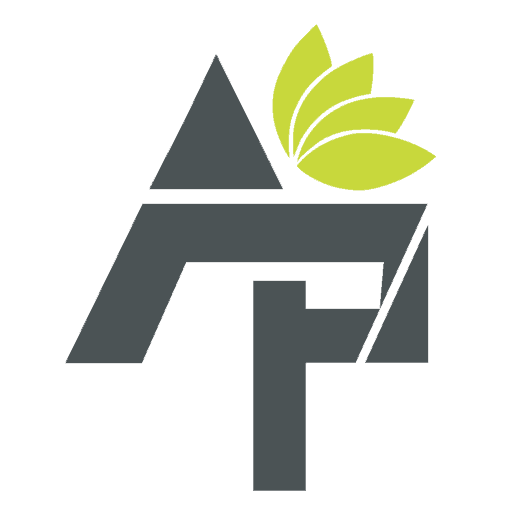 Alt Protein Team is a team of professionals and enthusiasts committed to bringing you the most up-to-date information on alternative protein, health and wellness, workouts, and all things health-related. We've reviewed a lot of products and services so you don't have to guess when you spend your hard-earned money on them. Whether you want to shed some pounds, build lean muscle or bulk, we can help you figure out what you need to do and what you need to have to achieve your goals.