The best keto meal delivery services taste delicious, but what makes them shine (to me, at least) is when they do the math and most of the planning for you.
There's a service for you whether you want a complete keto plan to put on autopilot and reap the benefits without overthinking it or you're just getting a taste of the keto diet.
I tried doing keto on my own, and it felt overwhelming. Using a keto meal delivery service makes such an enormous difference. At least some of the hard work is done (macros and net carbs), but they taste better than the meals I made at home, too. One keto meal service is even dairy-free, which is a big deal if you're lactose-intolerant and thought you couldn't do keto.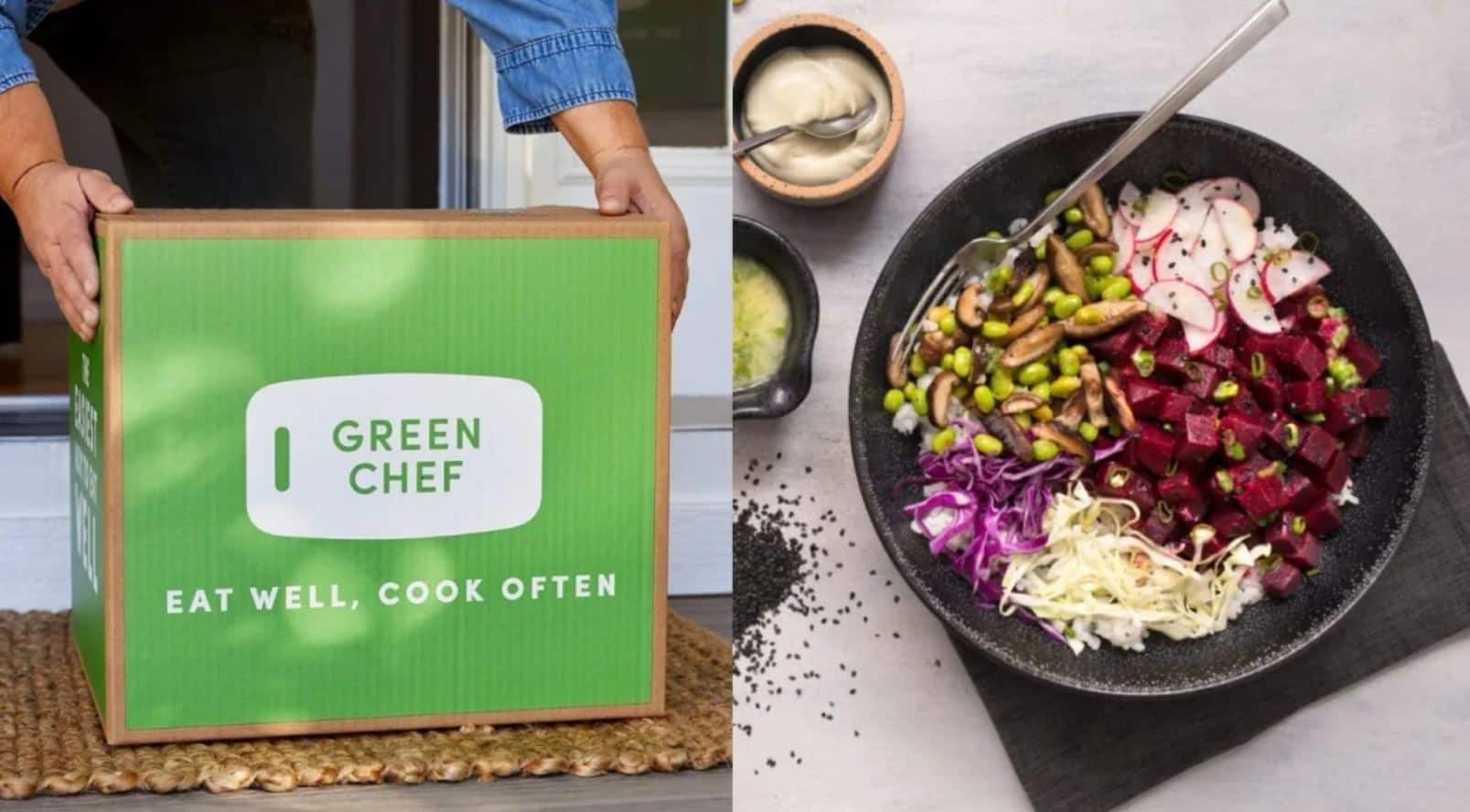 My Top Picks at a Glance
| | | | | | |
| --- | --- | --- | --- | --- | --- |
| Company | Price | Products | Delivery Area | Shipping/Delivery | Can you choose the delivery date? |
| Trifecta: Best overall for strict keto and people who love tech and community support | Starts at $14.81 per meal | Individual servings, fresh | All 50 states | $9.99 to all states except Hawaii and Alaska ($49.99 for those) | No |
| Fresh N Lean: Best for those who want a full keto plan to follow | $10.66 per serving | Individual servings, fresh | Nationwide | Free | Not without an extra fee (you'll need to contact their customer service) |
| Ketolibriyum: Best for Canadians | Starts at $14.07 per serving | Individual servings, fresh | Southeastern Canada | Up to $14.95 | No |
| BistroMD: Best for Keto Flex (keto with some extra carbs) but like a full plan to follow | Starts around $10.99 per serving | Keto Flex, individual servings, flash frozen | Continental US | $19.95 | No |
| Territory; Best dairy-free | Starts at $15.99 per serving | Mostly individual servings, some family-style options, fresh | Most states, but check here with your zip code | $9.99 to $17.99 | No |
| Green Chef: Best for families and budgets | Starts at $7.66 per serving | Enough for the family, fresh ingredients with recipes to follow | Continental US | $10.99 | Yes |
| Factor: Best for those who want keto meals with an option for variety | Starts at $10.99 per serving | Individual servings, fresh ingredients | Continental US | $10.99 | Yes |
How to Choose the Best Keto Meal Service
What to Look For in a Keto Meal Delivery Service
At the most basic level, you're looking for meals that are high in fats, low in carbs, and moderate in protein.
From there, you must choose whether you want strict keto or flex keto. Or maybe you have decided, and you're just looking for meal delivery services that match. I'll share both. You'll also need one that can work around any allergies or food sensitivities you have.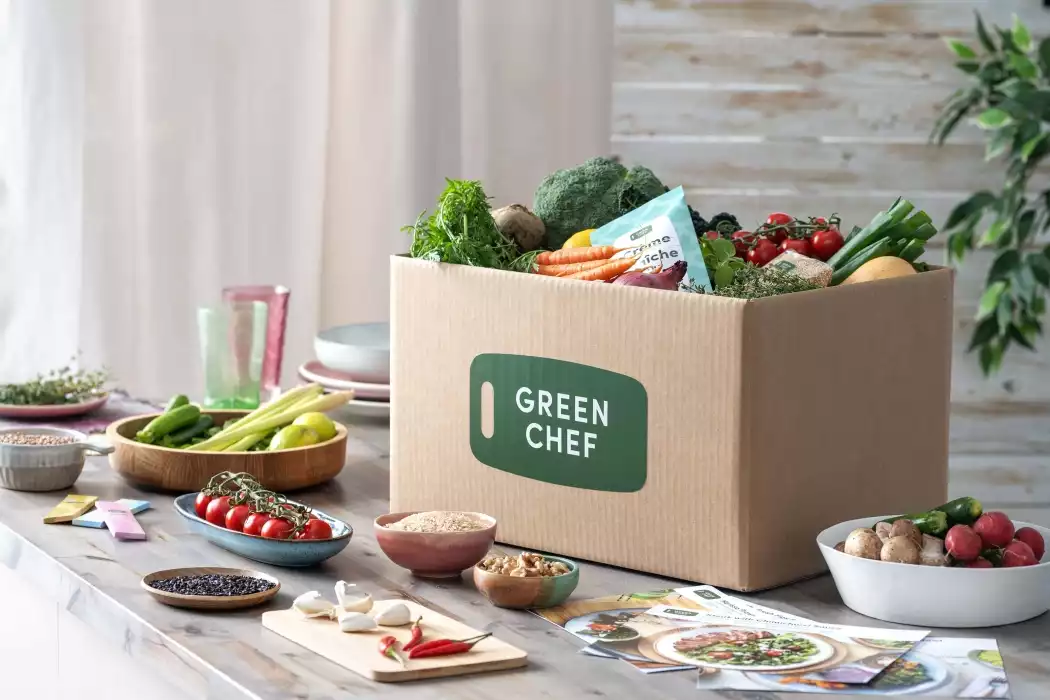 Where Health Meets Flavor | Green Chef
Chef-crafted recipes that tempt your taste buds, made with clean ingredients that nourish your body.
Get Started
We earn a commission if you click this link and make a purchase at no additional cost to you.
How Many Carbs a Day on Keto?
You're usually aiming for 20 to 50 grams of carbs per day. You can break it down into percentages based on the number of calories you consume daily to find out exactly what you need. Usually, you want 70 to 80 percent of your calories to be from fats, 5 to 10 percent from carbs, and 10 to 20 percent from protein.
What Is Dirty Keto?
Are you familiar with the "if it fits your macros" approach to dieting? That means you can have it as long as a food (or drink or candy…) fits your macros for the day. Dirty keto works similarly. If you want junk food, for example, and it will fit the keto guidelines you're following, you can have it.
A treat here and there won't hurt, but it puts you at risk of not getting enough nutrients if you keep reaching for processed foods, junk, etc.
The meal plans here are based on whole foods, so they're not "dirty" keto. Instead, you'll see some options outside the guidelines, which could be part of a Keto Flex plan or just lazy keto.
If you are interested in knowing the differences and similarities between the keto and Mediterranean diets read our guide here: Keto vs Mediterranean Diet – Which Is Best For You?
The Best Keto Meal Delivery Services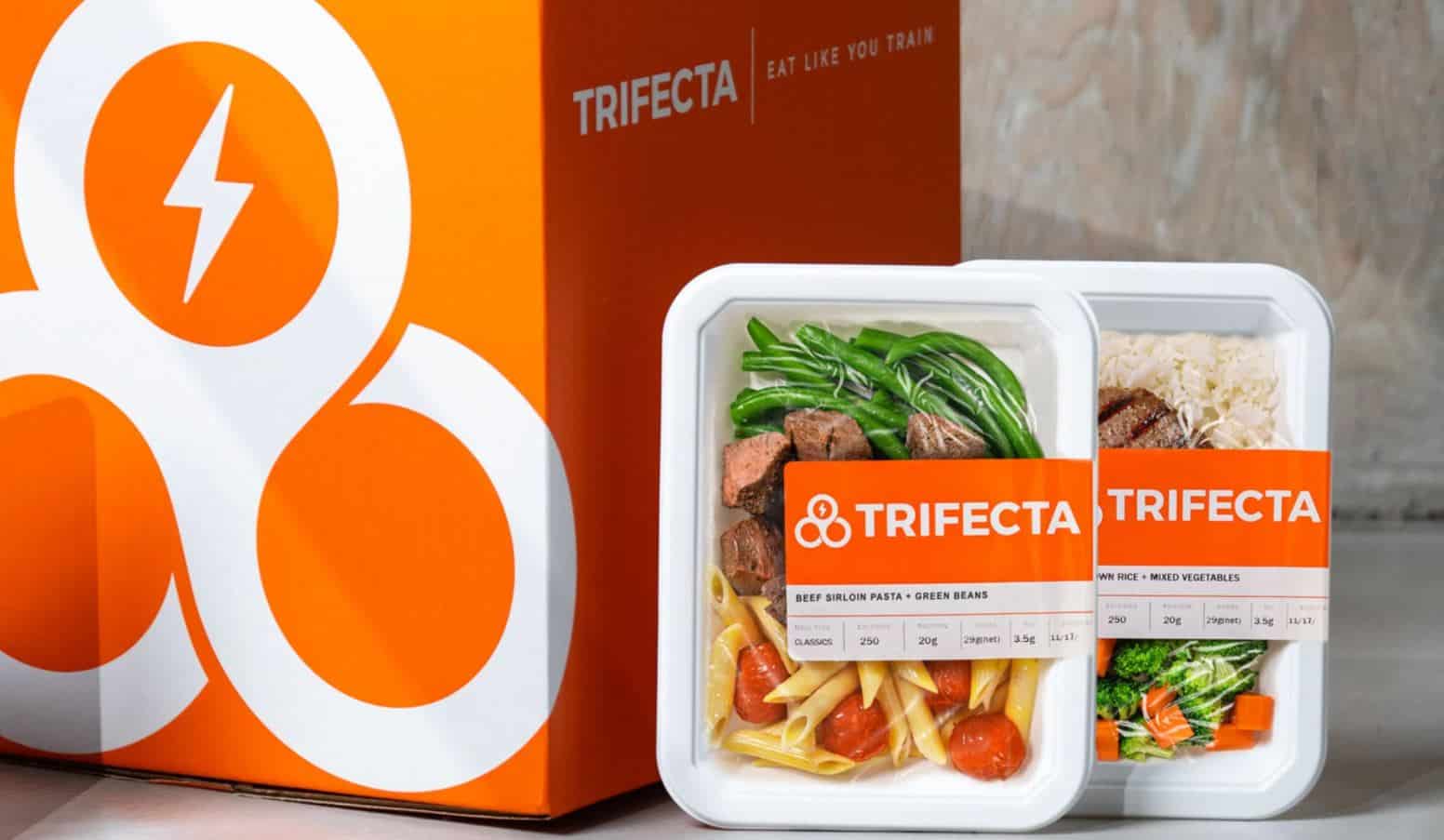 Trifecta goes beyond sending you the meals you chose and wishing you good luck in your fitness endeavors. You can set a goal with them (weight loss, muscle gain, or maintenance) and get extra help with their app.
The meals are already prepped and cooked, so put yourself on autopilot, heat them up, eat, and focus on other things.
Pros
Trifecta only allows up to 10 grams of net carbs in each keto meal.
There's more than just meals here. You can get their app to track your progress toward your goals (and log meals, of course). There's also an online community for support.
There's a ton of variety within the Trifecta menu—over 100 meals each week.
You can choose your own meals or leave it up to the chef.
They can work around food allergies.
The plan is flexible enough to cook (or not) as much as you'd like. You can get five, seven, 10, or 14 entrees, plus seven optional breakfasts.
I like that you can exclude ingredients right from the sign-up page. Whole mushrooms are on the list, which struck me as unusual, but I appreciate it. Though I can try to force myself to eat them sometimes because I know they're good for me, I'd like to control when and where they show up. I can't always stomach them.
Cons
The Trifecta app is $12.99 per month or $69.99 per year.
It's expensive, at $15.86 per serving when you choose seven entrees ($110.99 per week). Add breakfasts to that, and you're looking at $214.99 per week ($15.36/meal). If you let them take care of all three meals daily, it's $310.99/weekly, or $14.81 per meal.
I'd like to see some more adventurous flavors on the menu, but they do a decent job with comfort food-type profiles.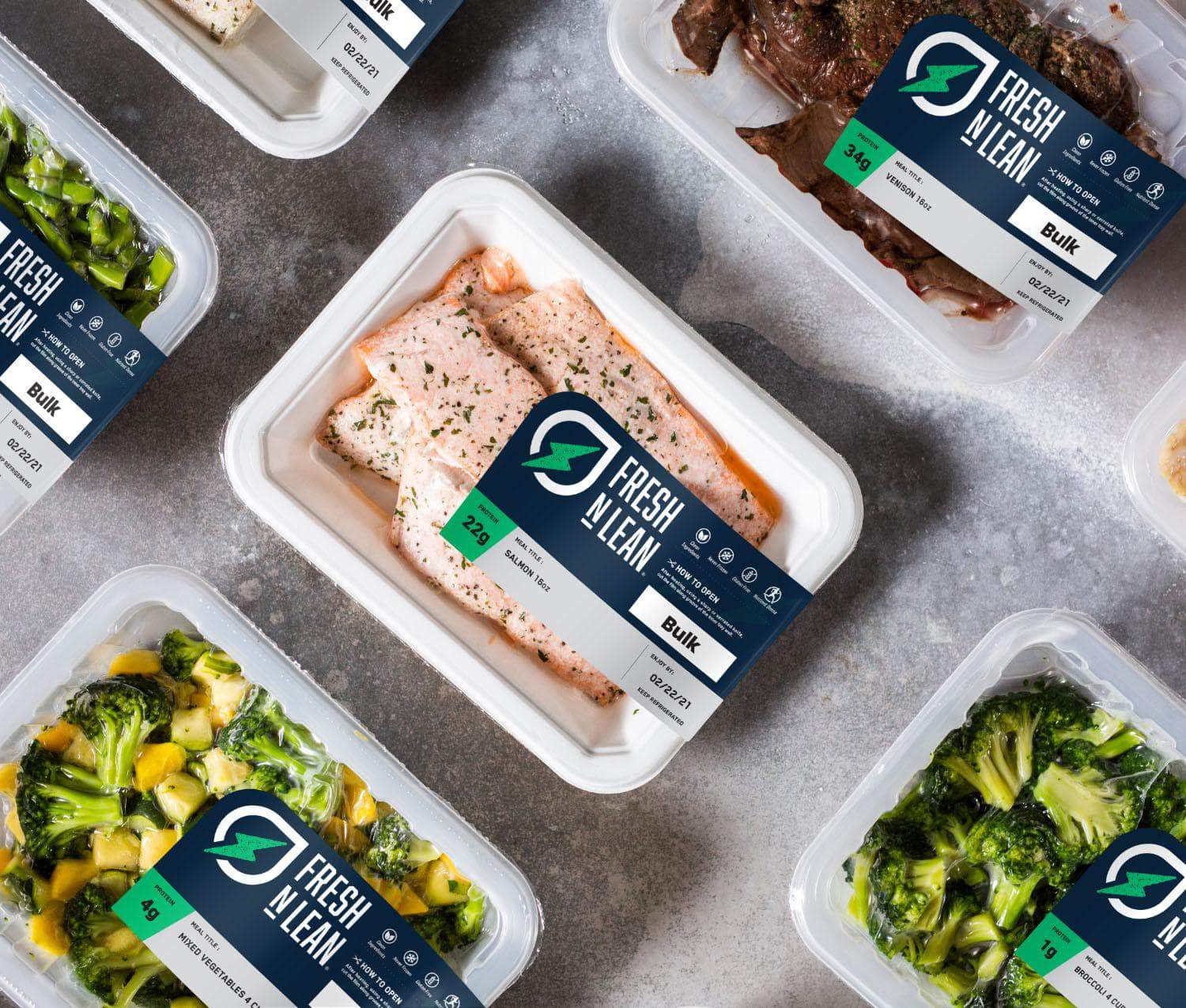 Fresh N Lean's keto plan is another easy-to-follow option that involves popping the meals in the microwave when you're ready. They have entrees and snacks/sides to help you stay on track.
As a whole, Fresh N Lean has over 100 meals to choose from each week, so you shouldn't get bored. They're fresh, not frozen, and can stay in the refrigerator for up to 10 days. You can freeze them for up to six weeks if you can't eat them in time.
Pros
Organic ingredients and non-GMO
Meats are sustainably sourced, and seafood is wild-caught.
Meals average 10g net carbs, 26g of protein, and 35g of fat.
You can choose a weekly meal plan or go a la carte, but the meal plan is usually the less expensive way to go.
The price is reasonable. If you want all three meals for five days a week, you'll pay $11.16 per meal. Want all seven days covered? It's only $10.66 per meal.
If you live in the contiguous United States, shipping is free on orders over $100.00. If you choose a meal plan, you'll hit that, no problem.
If you're interested in the keto diet, but you're not always keto, you have the option to add on other types of meals at checkout. That said, you'll be adding a whole new set of meals. To manage that, you'll either need to choose a smaller number of meals from each one (if you're only shopping for yourself) or plan to freeze some.
Cons
The snacks/sides section is a little lacking. They have almonds for snacks and bulk salmon and broccoli to expand your entrees. Fat bombs or desserts would be a nice addition.
I love that you can click on allergies you have before you finish signing up, but it's a drop-down menu without a spot to add anything that's not on the list. However, you can choose more than one, which is a plus.
I wish the add-on section included a la carte options beyond the almonds as snacks. Currently, you can only add additional meal plans.
Ketolibriyum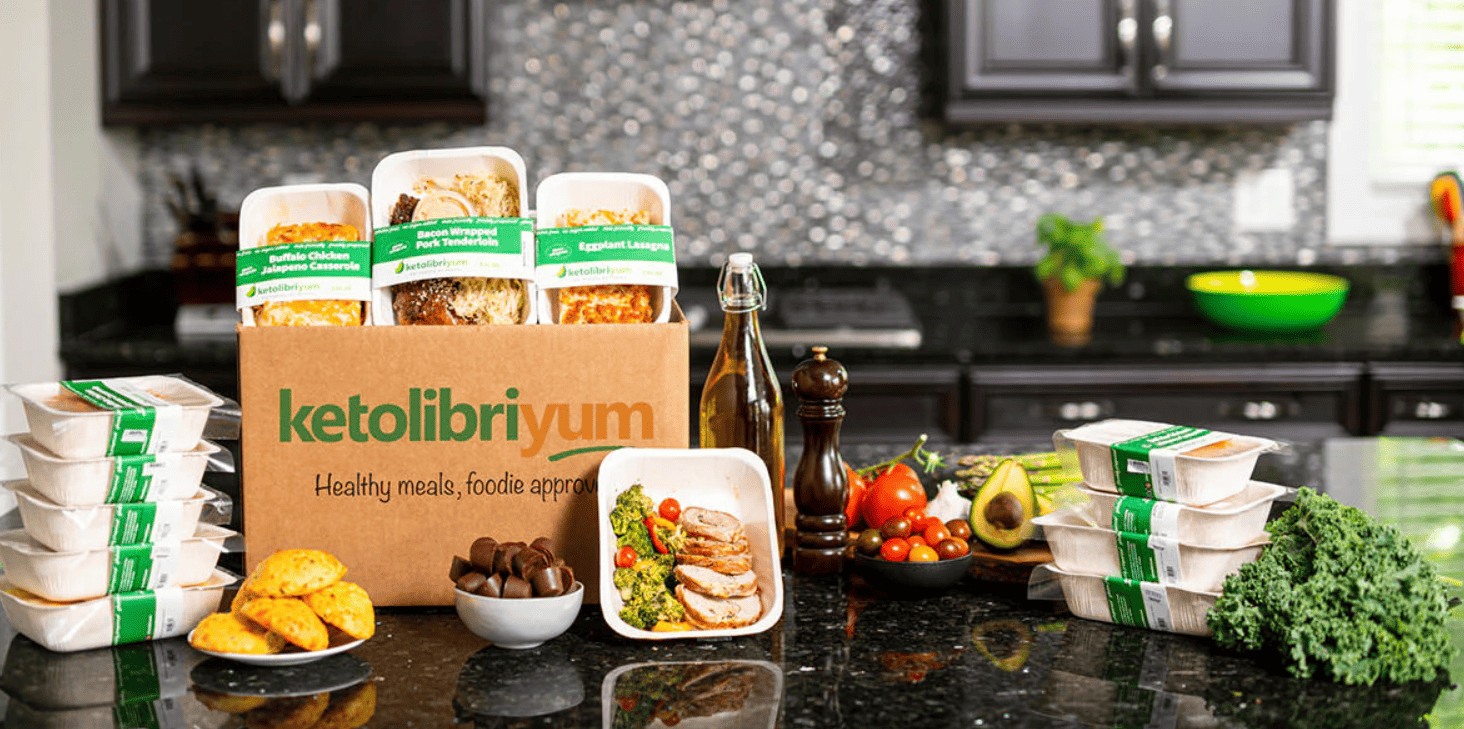 If you're in Canada, this one's for you. Ketolibriyum offers home delivery and pickup in the Toronto area. The meals are fresh, not frozen, and everything's completely keto, as the name suggests.
When you choose how many meals you want, you get lunch, dinner, and a snack (usually a fat bomb) per day, so choosing six meals isn't meant to give you six dinners. Instead, it's three days' worth of food, aside from breakfasts, which you can purchase separately.
If I had to sum Ketolibriyum up in one word, I'd say "easy." There are quick FAQs for people who are new to the keto diet. There's a one-time order option for someone unsure they want to commit. There's even a free consultation with a nutritionist if you want it. Plus, the menu consists of only keto meals.
You can choose six, 10, or 14 meals with either the subscription or one-time purchase of the preset package. The pricing is average, with meals at $14.07 if you choose to buy 14. The average per meal is $14.25 if you only want six.
Pros
There are customizable and preset packages, so you can get exactly what you want or hand the reins over to someone else so you can focus on other things.
It's great for keto beginners and even has a starter guide. It'll walk you through how many carbs to eat, what net carbs are, what the diet is, and how it could benefit you. Ordering from other sites as a keto newbie may feel overwhelming, especially when you're not on a site with only keto meals.
You can place a one-time order if you don't want a subscription. There's no need to remember to go in and skip, choose meals, or cancel later if you're just looking to try it out. Subscribing saves you 10 percent, though.
In the preset packages, the work's already done for you to keep the daily net carbs below 25.
It's easy to add on one or two weeks of breakfasts. Prices range from around $11.95 to $15.35 per week.
Cons
Unfortunately, their delivery area isn't especially extensive yet. It's focused in the southeastern region of Canada, covering areas near Toronto, Ottawa, and Montreal.
There's a chance you'll tire of eating Chocolate Peanut Butter Fat Bombs. Regardless of the plan, the snack on each day of the sample menu was always this fat bomb.
The calories are on the lower end—1000 to 1300 per day, which might not be enough for some people.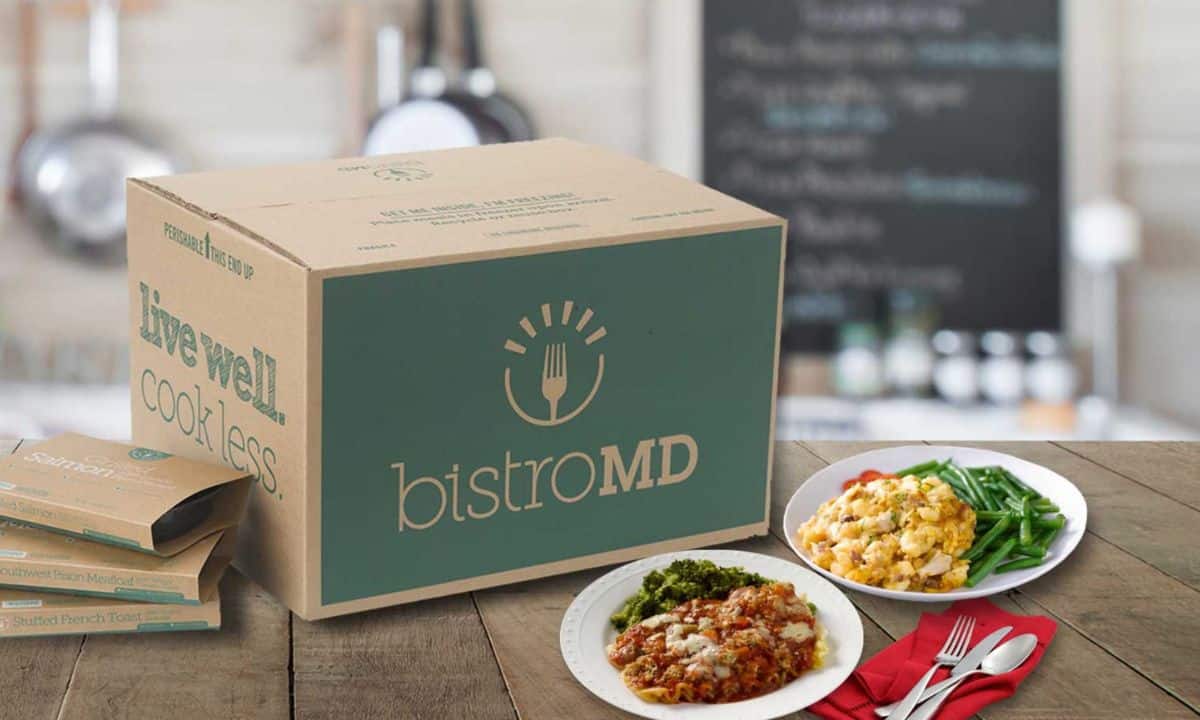 BistroMD's keto plan is more Keto Flex than strict keto. It's keto, but with carbs. If you've been interested in the keto plan and its benefits but worried it might be too rigid, this one will allow you to dip your toe into the water.
This differs from the regular keto diet because it's higher in protein, not quite as high in fat, and higher in carbs than a typical keto plan. All the benefits—weight loss, appetite management, improved blood sugar, help with PCOS symptoms, and more—are still present.
Pros
It's designed to help you kick sugar cravings and boost your metabolism without feeling as strict as keto.
You're not stuck figuring out the "rules" to keto-not-keto. They help you. It's the best of both worlds.
On average, you're getting 25 to 30 grams of protein per meal, and protein is helpful when you want to lose fat without losing muscle, too.
They don't go overboard with the sodium, but it's considered. This is good because you generally need to consume more sodium on the keto diet. However, doing a flex approach could make figuring out how much to add tricky, especially for someone new to the keto diet.
The "My Night" option with the seven-day plan forces you to learn how to eat on your plan (or not, if you choose to use it as an opportunity to go off-plan). You won't wholly depend on BistroMD for your nutrition, which is ultimately a good thing, even if it feels disconcerting for some.
The regular price is only about $10.99 per serving on the full plan. Each meal costs an average of $12.66 if you choose the five-day program. Discounts are available when you first sign up.
There are dieticians you can consult with and a community you can celebrate with.
Cons
You can cover your three meals a day with the plan when you sign up. However, the sample menu has just over 800 calories for day one, and that's not enough (or sustainable). You'll have to add snacks (BistroMD sells them, so you won't be on your own). If you skim the site's Keto Flex Plan explanation, it says you're getting 1200-1400 per day, so they must be counting additional snacks based on the sample menu.
Some might be intimidated by "My Night" which leaves you to your own devices to choose a meal that works for you. This version of the plan gives you seven breakfasts, seven lunches, and six dinners. The other option consists of five of each meal. Then you'll have two days per week to go it alone.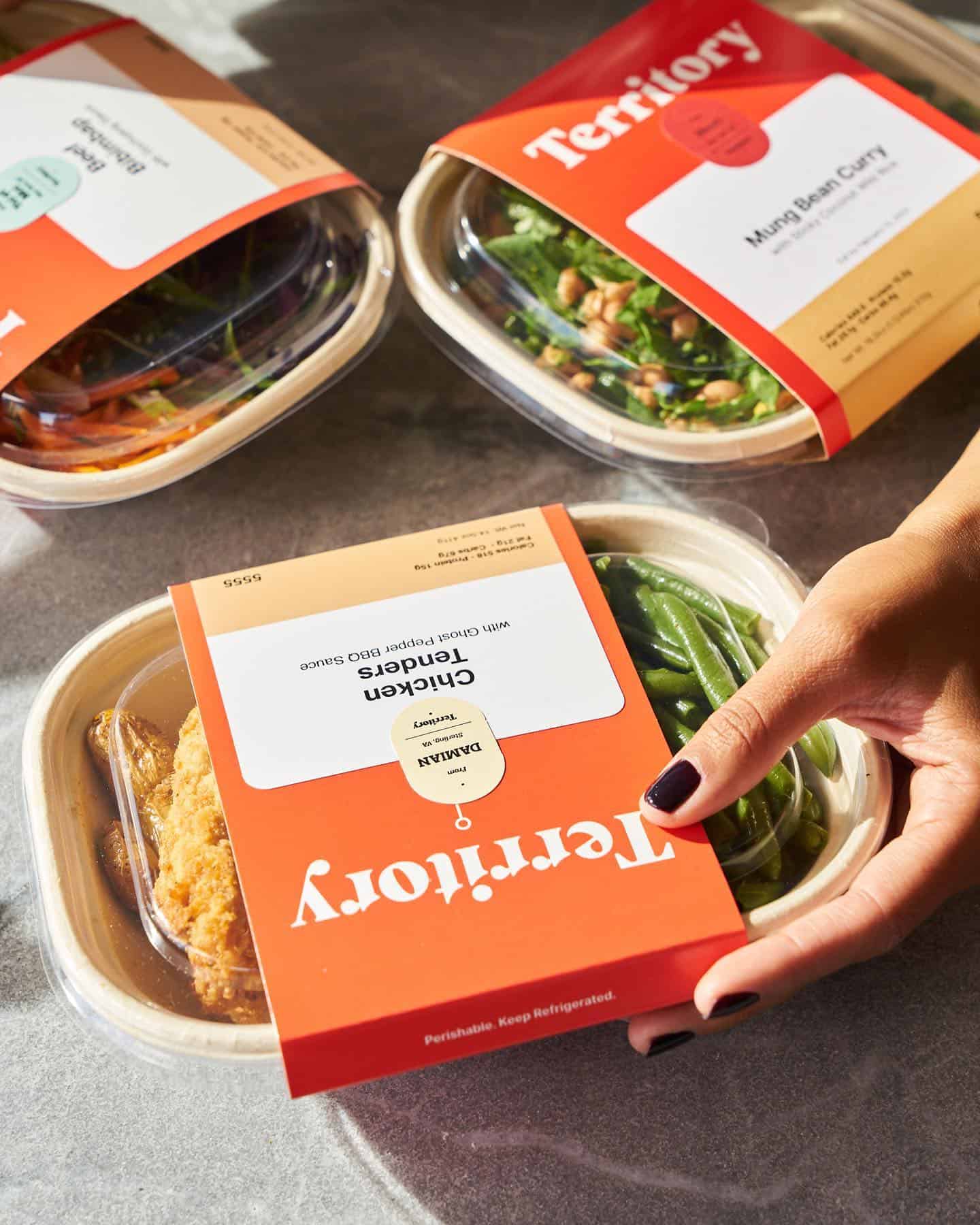 Territory's keto meals are nutrient-dense, sustainably sourced, and don't have any added sugars or nitrates. They're also gluten-free and dairy-free.
When you sign up, you can filter by your menu of choice. Here, that'll be Keto Friendly. However, if you want to look around and choose meals from outside that plan, you can. There are options for Paleo, Low-Carb, Plant-Based, Whole30, Mediterranean, Performance Nutrition, and <500 Calories. You can mix and match your meals.
Pros
The menu is gluten-free and dairy-free. Gluten-free is not that much of a surprise coming from a keto meal plan, but dairy-free is a feat. I'm lactose-intolerant and struggled on the keto diet because eating loads of dairy felt inevitable. I'm so happy that Territory has managed to take that out.
The meals have a range of flavors, and don't rely on just a few staples to keep your diet in check. I appreciate that they're not afraid to use herbs and spices to shake things up.
The keto-friendly meals have less than 15g of net carbs.
Cons
There aren't many keto meals each week. As of this writing, there are five, plus a family-style Lemon Caper Chicken.
The meals are expensive. The Lemon Garlic Chicken is the least costly for the upcoming week (as of this writing) at $15.99. Shredded Beef Ropas Viejas is the most expensive meal (excluding the family-style chicken, which isn't a full meal) at $17.99.
You must choose six, eight, 10, or 12 meals to check out.
Green Chef
Green Chef's keto meals have fewer than 20 grams of net carbs. There's also no gluten or added sugar. You can choose to feed two, four, or six people, so it's great for couples and families who want to incorporate some keto meals.
Each person can customize their meals for the day around these. For example, keto flex or non-keto family members can have more carbs via snacks or meals outside the Green Chef choices. Those taking a stricter keto approach to health can keep their snacks and other meals to the guidelines.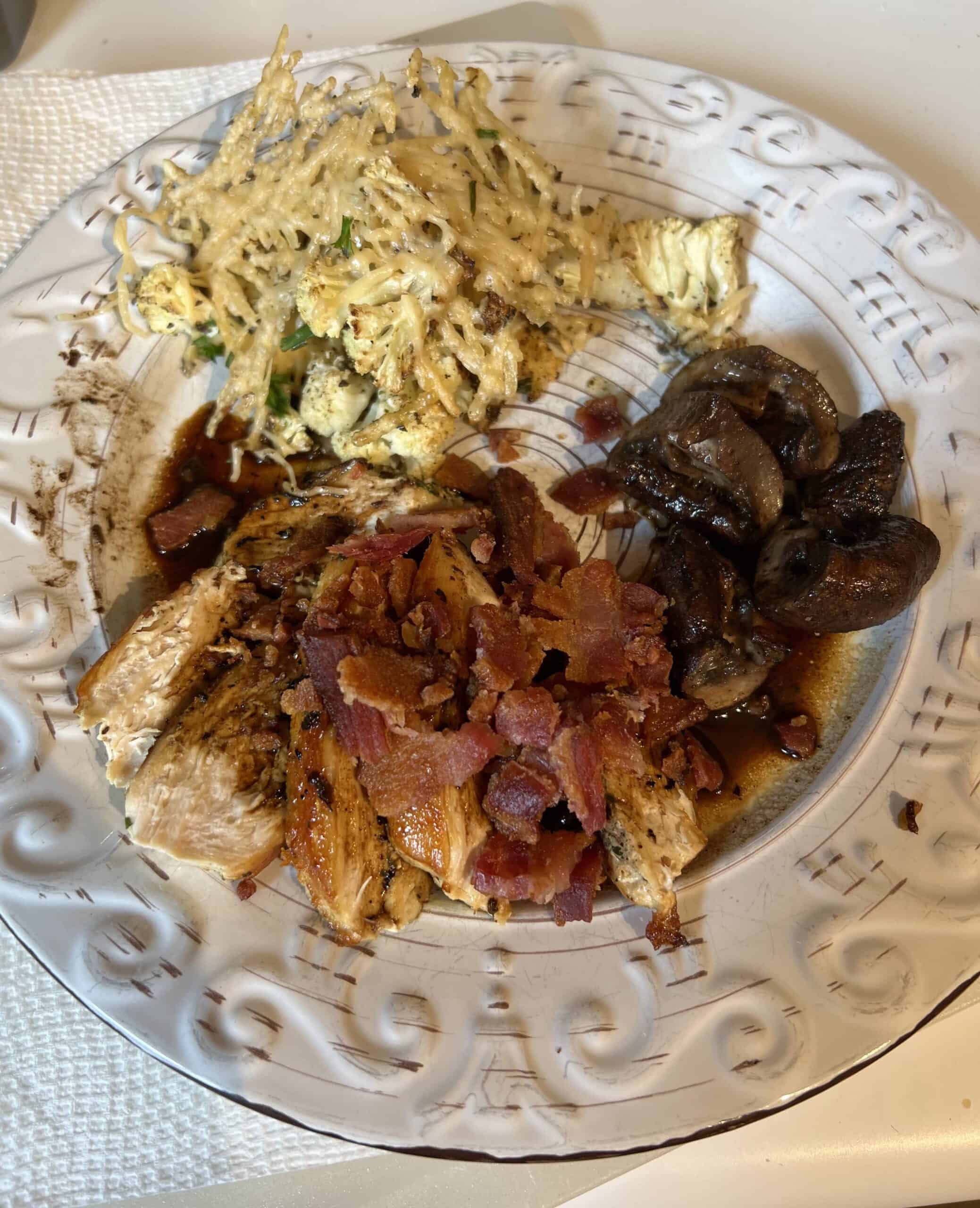 Pros
You can feed the whole family with their keto plan, even if only some follow the keto diet. (There's nothing wrong with a keto-compatible meal here and there, even when it's not your preferred way of eating long-term.)
You can get meals as low as $7.66 per serving at first. The regular price will be around $11.99 per serving.
Green Chef is an excellent way to sample a few meals if you're just interested in keto meals and not worried about following a whole keto program yet. You can mix and match with other lifestyle preferences, like Protein-Packed, Mediterranean, Calorie-Smart, and Plant-Based.
Nutrition coaching is available. You get a free 20-minute session when you sign up.
Most ingredients are organic (they'll let you know if they aren't).
A lot's already prepped for you. Green Chef did more for me ahead of time than I expected (but then the meals took me longer than I thought they would).
Cons
You can't get more than four meals per week in your box. If you need a lot of help with planning and preparing keto meals to stay on track, this could be an issue (or require you to add on another service, which is expensive).
Unlike most others on the list, you'll have to cook most of these.
You don't get a meal plan to follow or a keto community to cheer you on and/or commiserate with from Green Chef, so you'll be somewhat on your own. The meal plan might be tricky, but you can join online keto groups on social media for tips, tricks, and meal suggestions.
Not sure what to choose yet? Read our comparison between Green Chef and Factor here!
Factor has a few plans to choose from, and while they're all delicious, I think they do keto best. When I tried the keto diet alone, I got bored with what I felt I "could" eat. (Even bacon gets old after a while!) However, Factor's keto meals are varied and flavorful enough that I can't imagine getting bored.
These are pre-cooked, fresh, individual servings that are ready to heat.
You can choose six, eight, 10, 12, 14, or 18 meals per week. The more you buy, the less you pay per serving, starting at $10.99 (if you buy six meals, the price is $13.49 per serving).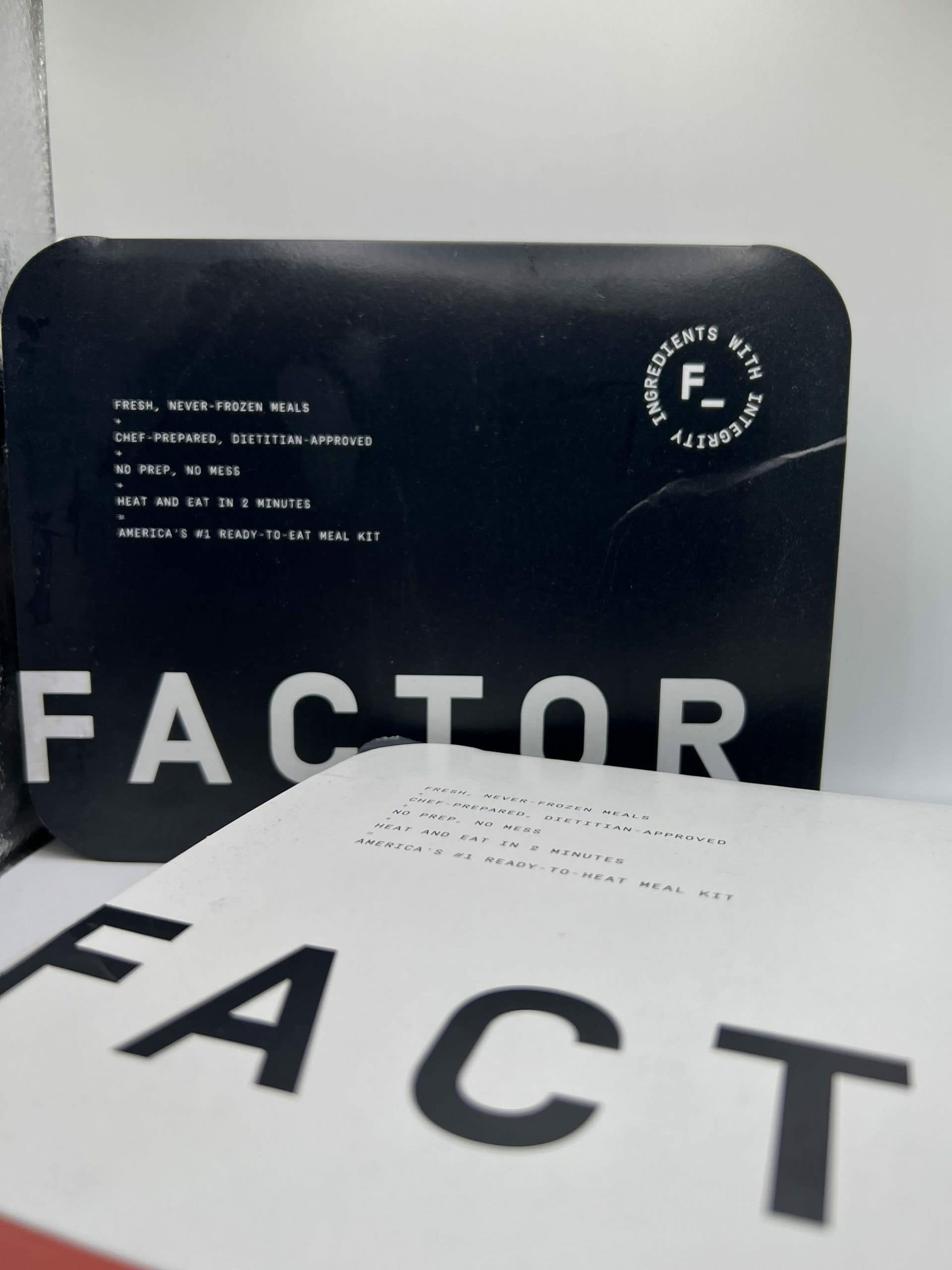 Pros
Factor's keto meals taste amazing. They're some of the best ones I've tried, both from Factor and across the board, including other meal delivery services.
Nutrition coaching is available. Take advantage of this perk if you're having a rocky start with keto, like I did.
If you buy a lot of meals each week, the price per serving isn't too bad compared to going out for healthy meals. And, of course, Factor considers the keto guidelines for you. That's unlikely in your average restaurant, though you can look up the macros and calculate if/how a restaurant meal fits your diet.
I don't know how they managed it, but the textures were perfect every time–no weird, gristly chicken bits or anything. I could eat every bite, and I'm sensitive to textures, especially when it comes to meats and fats. One bad bite will throw me off the whole meal.
These meals have 15 or fewer grams of net carbs each.
Cons
It's not a complete plan that takes you from morning to night, so you'll be responsible for deciding which meals and snacks to eat daily to stick to the keto guidelines.
Even though it's easy to justify the price when you buy 18 Factor meals vs. 18 from restaurants, $197.82 per week is still a lot—and probably not sustainable for most people (I doubt you're going out 18 times per week). So then you have to choose between buying fewer and paying more per meal or buying so many you feel like there's no wiggle room in your diet (and possibly stress your budget). Buying fewer means you'll have to figure out how to make keto-friendly meals at home.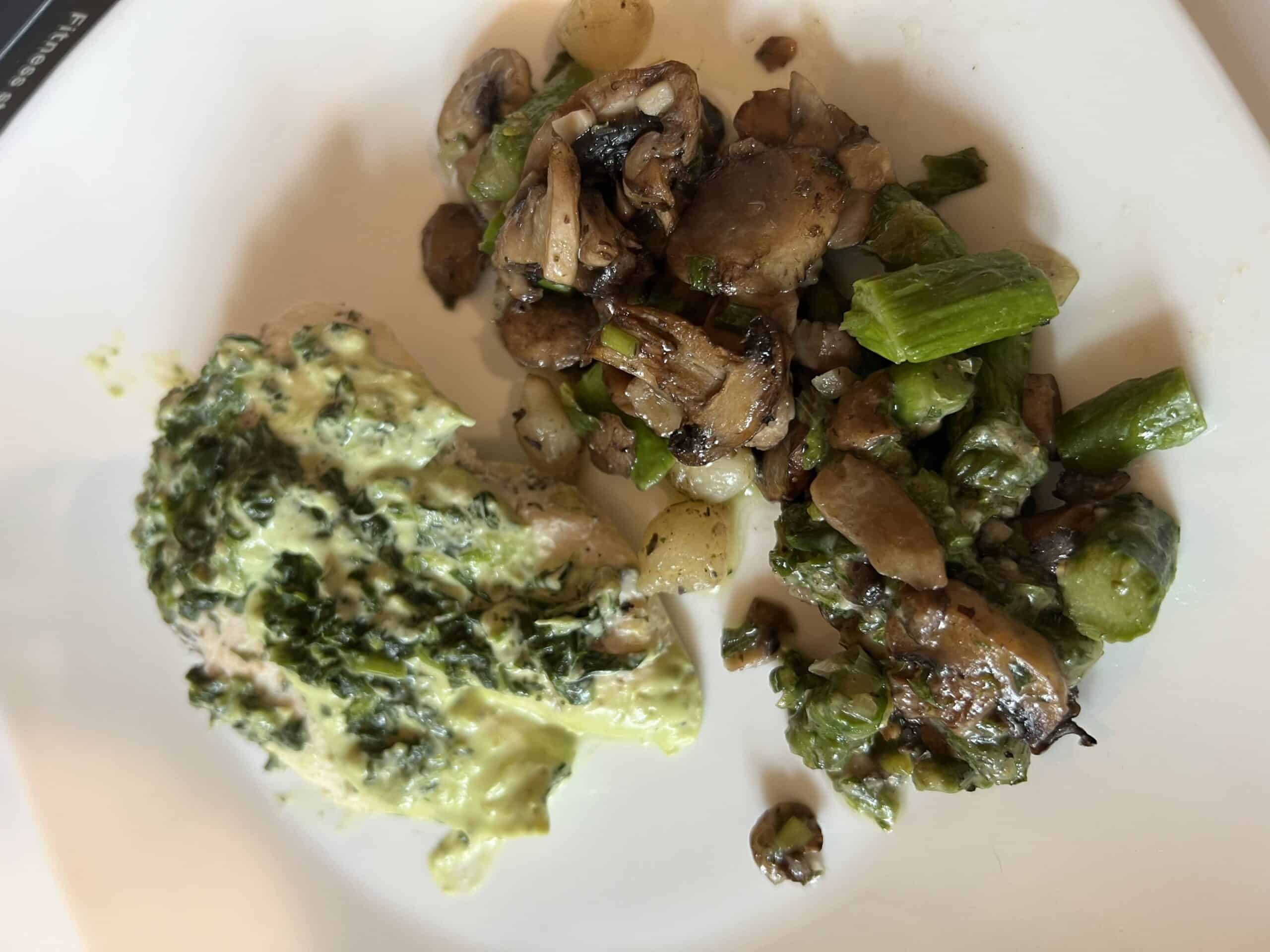 Read our comparison between Fresh N Lean vs Factor, I was surprised with the outcome!
FAQs
Question: Who makes the best keto meals?
Answer: I really love the flavors and textures in Factor and Green Chef meals. Trifecta, Territory, BistroMD, Ketolibriyum, and Fresh N Lean also make some of the best keto meals.
Question: What is the cheapest keto meal prep service?
Answer: If you don't mind cooking the food to get dinner across the finish line, as long as the ingredients are gathered for you, prepped to a point, and then shipped to your door, you can get a pretty good deal with Green Chef's keto plan.
Question: Can you buy ready-made keto meals?
Answer: You absolutely can. Most of the ones on this list are ready-made and serve one. Look to services like Factor, Fresh N Lean, Territory, BistroMD, Trifecta, and Ketolibriyum (if you're in Canada).
Conclusion: Trifecta or Green Chef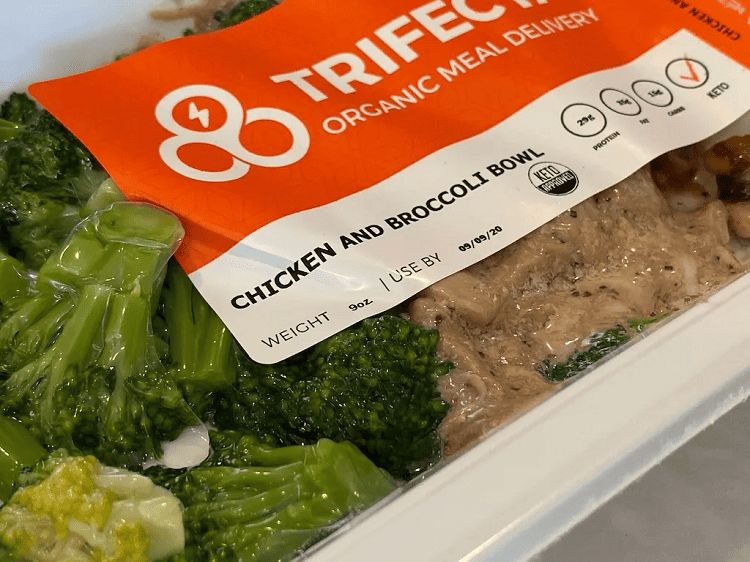 If you want to immerse yourself in the keto world to understand whether it's the right program for you, I recommend Trifecta. You can get all your meals from them, track your goals, and talk to others about your fitness and health journey. They really do set you up for success.
Green Chef is good if you're already comfortable with a keto diet or learning and applying the guidelines independently. It's the most budget-friendly; you can feed the family (or have leftovers) and learn what goes into choosing and making your own keto meals. That means when ready-made keto meals aren't available, you'll better understand how to handle mealtime.
There's no wrong approach; everyone has different needs and preferences at different stages. One person may not need as much support as the next, so one person's "best" keto meal delivery service might not be the same as someone else's. Recommending Trifecta and Green Chef covers both ends of the spectrum.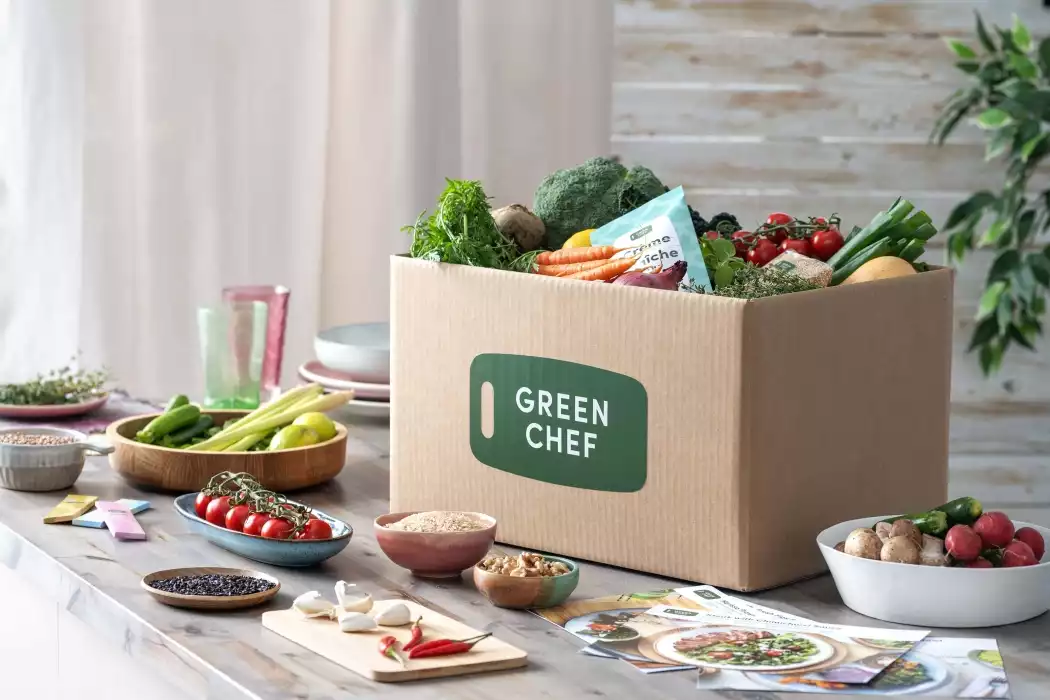 Where Health Meets Flavor | Green Chef
Chef-crafted recipes that tempt your taste buds, made with clean ingredients that nourish your body.
Get Started
We earn a commission if you click this link and make a purchase at no additional cost to you.
Continue reading:
10 Best High Protein Meal Delivery Services
11 Best Bodybuilding Meal Delivery Services
11 Best Low-Carb Meal Delivery Services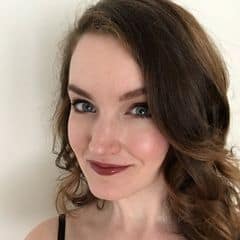 Crystal Schwanke has been on a fitness and health and wellness journey for more than a decade. She used to do wellness-related ghostwriting work and content writing for several well-known websites.
During this time, she tried all the protein powders, meal replacement shakes and mixes, and workout programs. Crystal's favorite way of eating is Paleo(ish) and even when she isn't writing about health and wellness and fitness, she often spends her time researching for the sake of learning. Her goal is to better equip herself so she can build a framework that will allow her to handle anything life throws at her.