Healthy beverages like Shakeology shakes are recommended for those who want to stay healthy or lose weight. Still, they need the proper tool to prepare these beverages, one that will provide plenty of useful functions but won't break the bank. To make sure you will take a well-informed purchasing decision and that your quality requirements are met, I have put together a list of some of the best blenders on the market. In this article, you will find each juicer's features, benefits, and price.
Before we begin, I just want to state that the following products were listed in no particular order.
1. Nutri Ninja Pro
Nutri Ninja Pro, the BL456 model, is an all-in-one blender. You can easily use it to process veggies, fruits, seeds, and even ice cubes. If you want to enjoy a healthy beverage as Shakeology shakes, this tool could be the right choice for you. It is a highly convenient appliance. Moreover, unlike other similar blenders, this juicer will maintain all the nutrients of the ingredients you add because it doesn't separate the liquid from the pulp.
Features
Here are some of its main features:
It has a powerful motor of 900 watts that is created to process a wide variety of whole foods;
All the containers are BPA-free which means this tool is safe and it is free of harmful toxins;
It has an appealing and slick design with several attractive black accents as well as a brushed steel finish;
You will also receive a couple of to-go containers, one measuring 18 ounces and the other with a capacity of 24 ounces.
Benefits
If you purchase this product, you will benefit from the following advantages:
You will prepare your favorite Shakeology shakes in no time because this blender is easy to use. Also, the cleaning process is very simple. You can even put it into the dishwasher if you want to achieve an even bigger convenience;
It is very simple to store this appliance. You can fit it in the cupboard or you can place it on your kitchen's counter due to the juicer's small footprint;
Nutria Ninja Pro BL456 is an affordable blender. It costs a lot less than many other smoothies and shakes makers.
Price
You can purchase the Nutri Ninja Pro blender on Amazon for the price of around $45. (Check out the latest price here!)
2. Epica Personal Blender
The Epica Personal Blender comes with a take-along bottle which makes it stand out among many other similar products. According to many of its users, this tool is unique because it ensures the preparation of a healthy and delicious beverage in a quick, safe, and healthy manner.
The drinking jar can be easily attached to the appliance's base and then carried around wherever you go.
Features
Below, I have listed some of the Epica Personal Blender's features:
The blender's to-go mixer jar is BPA-free and it is also break resistant so don't be fooled by the fact that it is a very light container. You can safely carry it in your car without worrying about higher temperatures;
This blender is easy to use, store, and clean. This will save you a lot of time and effort;
The bottle measures no less than 20 ounces so it is large enough for a higher quantity of drinks;
It's motor power reaches 300 watts but it is powerful enough to mix your favorite ingredients. Furthermore, you will be pleased to know that the appliance's heavy-duty blades are made of stainless steel and they do their job very well.
Benefits
When it comes to the benefits that the Epica Personal Blender provides, there are certain things you should know:
It is a very durable blender that will last you for ages. This is due to the fact that Epica is made from high-quality materials;
It comes with a large container that allows you to prepare your favorite beverages, including Shakeology, shakes, several times per day, as desired;
You will be pleased with the blending experience that this tool provides which also ensures a very good consistency and texture;
The risk of malfunctioning is lowered by the product's two-year service warranty.
Price
Epica Personal Blender costs around $70 on Amazon. (Check out the latest price here!)
3. Oster Simple Blend Speed Juicer
Simple Blend 100 10 by Oster is another good alternative if you're looking for some of the best blenders to prepare your Shakeology shakes. Although it is less expensive than many other juicers, the company didn't sacrifice their tool's quality. In fact, this is a long-term reliable appliance. It is great when used to make larger quantities of protein shakes and smoothies.
Features
Let's find out more about Oster's main characteristics:
You can choose from no less than ten different blending speeds;
It has a motor power of 700 watts which is pretty powerful;
Its blending blade is made from stainless steel and it is very durable;
The juicer comes with a pulse setting;
Its blending container measures around six cups.
Benefits
Regarding the benefits of using this product, Oster Simple Blend Speed Blender offers plenty of advantages:
It is safe to clean it in the dishwasher. Also, it is easy to use and provides great convenience when it comes to the blender's storage;
You can choose from multiple mixing speeds so you will be able to blend a large array of whole foods and even ice;
The container is large enough to hold up to six cups of beverage and it is BPA-free;
You can easily use this tool for Shakeology drinks because it has a powerful motor that's great at making both shakes and smoothies.
All in all, Oster Speed Blender is an affordable product with a great capacity. On the other hand, it is less versatile than other juicers because it struggles a bit when it comes to mixing thicker blends.
Price
If you're interested in buying the Oster Speed Blender, you will find it on Amazon. It costs almost $30 (Check out the latest price here!); this juicer is one of the most affordable shake makers on the market.
4. Magic Bullet NutriBullet Blender
Magic Bullet is one of the most popular blenders on the market due to its high convenience, versatility, and its impressive extractor technology. It will help you prepare healthy beverages that will relieve joint pain, make your skin look younger, speed up the process of weight-loss, and even prevent several diseases.
Besides Shakeology shakes, I recommend you to also add whole foods such as seeds, fruits, vegetables, nuts, and herbs. You can even add water to adjust your desired consistency level.
Features
Here are Magic Bullet's features that you will enjoy once you buy this product:
The motor reaches a power of 600 watts and the blender has uniquely-designed extractor blades;
It comes with an impressive number of accessories. You will get no less than 12 different pieces, including several containers, lids, blades, etc.;
NutriBullet works by chopping and pulverizing the seeds, stems, and skins of all the whole foods you add to your beverages while also maintaining these elements' nutritious amounts;
You will also receive a one-year service warranty.
Here is the list of all the accessories that this set includes:
A two-in-one material that is both a cookbook and a user manual;
One tall cup and two short ones;
Two blades: an extractor blade and a milling blade;
A high-torque power base;
Two resealable lids;
Two lip rings: one regular and one handled.
Benefits
Regarding its benefits, you will be happy to know that the Magic Bullet Blender is a small yet sturdy appliance that comes with a powerful motor. Also, the capacity of the container measures three cups which is pretty good.
Price
The price of the NutriBullet blender starts at around $125. (Check out the latest price here!) If you purchase it on Amazon, you will get free shipping. It is more expensive than other juicers but it is a versatile and durable tool.
5. Nutri Ninja Auto IQ
Nutri Ninja, the BL482 model, is a small yet powerful shake maker that was developed to process whole veggies and fruits in a simple and quick way. Most buyers use this tool to prepare healthy beverages like shakes, smoothies, and other liquids.
The Nutri Ninja blender can break down vegetables, seeds, nuts, fruits, and ice in no time.
Features
The Nutri Ninja Auto IQ tool has some pretty interesting features:
All the cups are BPA-free. This particular version of the product provides three size alternatives: one 18-ounce container, a 24-ounce cup, and a 32-ounce multi-serve container. All the cups have sip-and-seal lids so it will be easy for you to take them and consume the shakes on the go;
This blender has one of the most powerful motors I have ever seen on a blender. It has a capacity of 1000 watts. So, you will be able to blend almost anything you want without making a mess;
There are three available auto IQ programs. All you have to do is to select the program you want and let the juicer do the work;
The entire processing is very smooth. You won't be annoyed by any foam residue that's usually left when you try to blend whole foods.
Benefits
Now, let's talk a bit about the benefits of Nutri Ninja Auto IQ:
It is very easy to process and use this appliance. Also, you will clean the machine in just a couple of minutes. You only have to wash the container you just used, not all parts as you would do in the case of a regular juicer;
Due to its automatic settings, there's no guesswork in using this blender. It is simple to opt for your desired consistency by choosing the right blending function;
It is a compact shake maker so it won't occupy a lot of space on your kitchen counter. Moreover, it has a small footprint that makes it easy to grab and store;
You can prepare a wide range of healthy beverages, smoothies, and Shakeology shakes with this blender because, in case you also add whole foods, the Nutri Ninja Auto IQ will not separate the fruits or veggies' pulp or skin.
Price
You will find this powerful blender on Amazon. The Nutri Ninja BL482 tool is marketed for the price of $89.99. (Check out the latest price here!)
What Is the Best Blender for Shakeology Shakes? – Bottom Line
I truly hope that my brief buying guide has helped you decide on a blender that will do the trick for your preferences, and budget.
As you can see, there are dozens of choices out there but each consumer needs to find the right model that fits his or her unique needs. Whether you want a compact personal shaker or a larger and versatile blender, you won't be disappointed by the variety of alternatives available nowadays.
So, here's what you need to look for when you want to buy the perfect Shakeology shake blender:
First and foremost, make sure it is affordable or it is included in your budget. Don't worry because you will be able to find some decent juicers at less than $100;
Find out how many functions, features, and blending speeds the tool has. This is important, especially when you want to achieve the perfect consistency;
Motor power is another important factor that you should consider. However, if you use your future blender only to prepare Shakeology shakes, a low or medium motor power will suffice;
Make sure the blender has a proper container in terms of size. This depends on how many healthy beverages you want to consume on a daily basis;
Finally, a good blender must be easy to use and clean.
Recommended Reads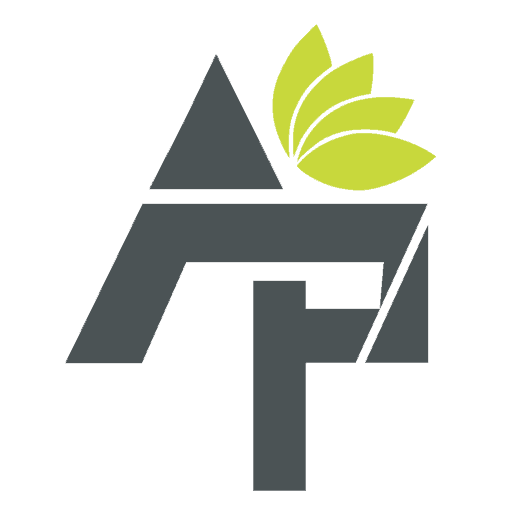 Alt Protein Team is a team of professionals and enthusiasts committed to bringing you the most up-to-date information on alternative protein, health and wellness, workouts, and all things health-related. We've reviewed a lot of products and services so you don't have to guess when you spend your hard-earned money on them. Whether you want to shed some pounds, build lean muscle or bulk, we can help you figure out what you need to do and what you need to have to achieve your goals.