Deciding to follow a ketogenic diet can be a difficult transition from your regular lifestyle. We all know by now that the keto system is actually one of the best high-fat and low-carb eating diet plans which may help you lose weight quicker than expected, as long as you truly follow this diet's guidelines. To do that, you need a lot of motivation, and something that can keep you motivated is a dedicated blog.
With so many keto blogs out there, it wasn't an easy decision to narrow down to just 19! We've been reading and saving our favorite keto blogs all year. When it comes to keto blogs, some do it really, really well and some are not quite as nice. This list could have easily been over 100, but we purposefully narrowed down to our favorite 19 that we know you'll love as much as we do around here. These are our go-to keto blogs when we're looking for the info — some are full of amazing recipes, many have great tips, some make us smile, but they are all worthy of this list of Alt Protein Presents!
Without further ado, here are the best keto blogs you should follow to keep you on the right track when all you're dreaming of are carbs.
This particular keto blog can be easily followed by anyone, although it is particularly dedicated to "badass babes," as the author likes to call her target public. The website is run by Tasha who is a highly intuitive person. She even provides a free course about what keto means so that you won't have to google it on your own and get frustrated because you don't find exactly the info you're looking for.
Besides the keto course, on KetoGasm, you will also find the following things:
A ketogenic meal plan – will help you track your keto macros and you will receive a personalized plan that suits your macronutrient goals
Keto recipe ideas – KetoGasm provides a wide range of recipes for all the main meals of the day and more: breakfast, lunch, dinner, snacks, seasoning tips, cocktails, and other drinks, desserts, side dishes, and others
A keto kit section – in this part of the blog, you will be able to browse through dozens of valuable sources of information such as essential keto books, keto-friendly kitchen appliances, and supplements that keto dieters should take to enhance the diet's results
Newbies should first enroll in the free ketogenic course and then become a member of the blog community.
This is a keto blog that targets the vegan niche of keto dieters. Many vegan or vegetarian people are a bit lost when it comes to consuming healthy fats and follow the ketogenic eating plan without actually consuming animal-sourced foods. Well, if this is your case as well, search no more! Meat Free Keto is your answer! All the recipes you will find there are low-carb yet plant-based. The founder of this blog is Liz. She is a nutrition consultant specialized in holistic approaches, and she simply loves baking.
On Liz's keto blog, you will find anything you need to get started and change your lifestyle:
Delicious recipes for breakfast, lunch, dinner, dessert, snacks, and even a section dedicated to homemade protein bars
Suggestions and recommendations on vegan keto cooking gadgets
Bloggers will also access a vegan ketogenic shopping list along with two different diet plans that are accessible enough even for beginners
As you can see, besides plenty of information, on Meat Free Keto, you will also receive a lot of valuable online tools that you can use in order to adjust your mindset and organism to your new way of life a lot easier.
The KetoConnect blog is the perfect alternative for those of you who are on a tight budget but still want to follow the ketogenic eating plan by the book. The creators of KetoConnect are Megha and Mat, a Law School graduate and a computer engineer. However, they have always shared the passion for low-carb meals and culinary art. Something that differentiates their website from all the other keto blogs out there is the budget they're focusing on. The two authors came up with a budget-friendly keto website.
On KetoConnect, online users will discover several sections:
Tasty and wallet-friendly recipes – main dishes, breakfast ideas, side dishes, desserts, snacks, and beverages. You will learn how to prepare your own keto meals without breaking the bank. From keto butter chicken and low-carb tortillas to ketogenic brownies and low-carb ice cream, there's nothing you cannot find on this blog
Courses section – you will find plenty of useful details on how to choose the best and healthiest keto foods or how to order keto meals when you're out with your friends
Plenty of other materials such as meal preparation videos and tutorials, infographics, shopping lists, and more
All in all, I consider this blog to be easy to read and navigate as well as well-organized and user-oriented.
No Bun Please is the perfect resource that will initiate you in your new low-carb keto-friendly lifestyle. On this blog, you will find a lot of delicious and easy-to-prepare recipes. Each recipe is presented in a comprehensive and detailed way. However, the website is so much more than just a simple keto blog. For example, readers will find the following useful sections, besides the blog's meal ideas:
Resources – in this section, there are several practical things you can use such as a keto diet start guide
Essentials – this list is full of things, items, tools, and gadgets you may need when you follow a ketogenic eating plan
Tips on how to properly dine out as well as restaurant guides – here, you will find all the popular food chains that most people eat at on a regular basis. So, you don't have to worry when you're trying to order something that is keto-friendly when you're at Dunkin' Donuts or Burger King
And all the chapters listed above are not everything that No Bun Please has to offer. Followers will also be able to access tutorials and step-by-step videos that will teach them how to prepare ketogenic dishes.
According to this blog's author, Ditch the Carbs will teach you the proper way to let go of harmful foods because this website delivers more than low-carb recipes. In fact, it is a complex online resource that focuses on maintaining its readers' health and wellbeing instead of stressing them out with things like calorie counting. All the recipes presented here are free of wheat, without added sugar, low-carb, grain-free, and gluten-free. Long story short, Ditch the Carbs is a blog about real food made easy.
This website is great for those of you who're wondering why they should consider changing their lifestyle and following the ketogenic diet. Although it isn't dedicated solely to keto dieters, you will still find everything you need to know when you embark on the ketogenic journey. Moreover, the blog provides plenty of valuable resources like useful books that will help you achieve your goals.
Unlike many other keto-related blogs, Ditch the Carbs is a much more complex website and offers a lot more practical information, details, and resources. Here are some of the most important sections that you should go through:
Recipe search – this part provides a wide range of tasty recipes like keto cheese crackers and sugar-free gummies as well as tips on how to eat low-carb for beginners
How to start – a short guide on how to make the transition from your regular lifestyle to a low-carb eating system
Low-carb meal plans – once you subscribe, you can choose from three available pricing options to receive a customized eating plan (you can make monthly payments of $15, quarterly payments of $36 or pay an annual fee of $84)
Videos, tutorials, and articles – these materials will shed light on all your keto life questions and doubts, and they contain video demonstrations of the most popular low-carb and sugar-free recipes
Free stuff – in the free stuff section, subscribers receive a wide range of free bundles, free e-books, free shipping to some of the website's products or programs, and a lot of discounts for the blog's programs.
So far, this is the most complex and complete keto blog I've encountered during my research
Once you enter the Ketovangelist blog, you're welcomed with a friendly pop-up that offers you a gift: a free keto-friendly food guide. Also, becoming a member of the blog's community will lead to plenty of information, motivation, inspiration, and recipes received in a weekly newsletter. The Ketovangelist is all about knowledge, healthy nutrition, and a proper mindset. Not only is this website offering recipe ideas, a large number of useful articles, and fitness-related tips but it also publishes regular podcasts. These together with the coaching sessions offered by the website's representatives make Ketovangelist stand out in a world full of ketogenic blogs and nutrition gurus.
Here's how you can get a coach to help you change your life for the better:
Choose one of the coaches listed on the website
Select your desired coaching method. There are several available alternatives: email coaching, group sessions, email coaching with a monthly call included, and group sessions
Buy the coaching program you want, and all that's left to do is meet your coach
The blog's owner claims and truly believes that ketogenic dieters become healthier, fitter, better-looking, more charismatic, funnier, and happier. Ketovangelist simply states that a ketogenic way of life is the way towards a slimmer, healthier, and improved version of any person.
Keto Gains' motto is "chase results not ketones." The blog has managed to build a strong community of people who have a common goal, the one of pursuing physical excellence through the process of ketosis. As the author mentions, the ketogenic diet can do it all, regardless of your objectives. So, whether you want to lose weight, become healthier, gain strength and endurance, or achieve a leaner body, you can do all these things by becoming a keto dieter.
On this website, you will learn how to reach your optimal body recomposition. You will do this by joining a program that focuses on consuming mostly unprocessed foods that are also high in proteins and healthy fats and low on sugar. Keto Gains has made their mission to aid people to obtain all their wellness, health, and fitness objectives and to change their lifestyle for good through empowerment and education.
If you visit this website, you will be able to use their macro calculator, find answers to the most frequently asked questions, discover what the blog is all about, access their training services, and even purchase something in their store section, where you will find products like T-shirts, jackets, sweats, and accessories.
If you're an avid keto dieter who wants to always stay updated with the latest trends, product launches, deals, and news, the Essential Keto blog is the right choice for you. If you decide to become a subscriber, you will instantly receive a free e-book with more than 30 tips on how to eat low-carb when you're going to restaurants. From recipes and keto deals to exercise tips and shopping lists, there's nothing you cannot find on the Essential Keto blog.
The website's target audience is comprised of fitness lovers as well as procrastinators who are willing to change their life habits. But what I enjoy most about this blog is its recipe roundup section that provides a wide collection of recipes such as smoothies, low-carb breakfast ideas, keto-friendly meatloaf recipes, cookies, and other delicious yet healthy meals.
Here's what they offer:
First of all, the website offers free ketogenic diet recipes that are essential for you to succeed and explains thoroughly more about how to do them, their ingredients, and how exactly they work
Keto Five Meal Plans – This includes detailed weekly meal plans, weekly shopping lists, snack options, and ideas, as well as tips to keep help you achieve your goal
You can also opt-in for a 7-day free trial that will allow you to taste their opportunities and decide if you want to continue
4 eCookbooks with 30 recipes each. Every recipe (breakfast, lunch, dinner, and desserts) contains less than 5 grams of carbs, and it's made with no more than five ingredients.
Noline, the blog's author, has been a dieter her entire life but once she found the ketogenic eating system, she managed to achieve her wellness and fitness goals. In her opinion, as you grow older, it gets harder and harder to lose weight, and the keto lifestyle will definitely help you overcome all those challenges.
9.
From the first moment you enter Two Sleevers, you will notice how clean and organized the website is. There are clear sections listed in the upper part of the homepage, and they include all kind of useful stuff, from cookbooks and videos to keto tips and a blog category. The blog's landing page is full of delicious and nutritious recipes such as chicken tortilla soup, Nigerian fried rice, and ketogenic pie crust.
One thing you should be aware of is the fact that on the blog section, you will find several product reviews but the site's owner is totally transparent about their affiliate marketing tactic. So, you will find a lot of details about keto-friendly products like pressure cookers, air fryers, and blenders.
On the other hand, readers can browse through many practical articles which are teaching them how to correctly follow a ketogenic lifestyle. You will learn to calculate your keto diet macros on your own, create a keto weekly eating plan, and keto guidelines for beginners.
Two Sleevers offers useful information, details, and resources. These are some of the things that they offer for their readers:
A long list of recipes and diets to help you stay in track with your keto dieting – they are well organized, and you can easily find what you are looking for in no time
If that's not enough, they also offer eCookbooks you can purchase online with keto recipes and ideas
Incredible keto tips that will certainly help every newbie or even experienced keto dieters
All in all, Two Sleevers is a simple yet comprehensive keto blog. One thing I like a lot about it is its subscribing form which allows you to select what types of information you would like to receive via their newsletter. You can choose from keto recipes or more specific dishes that are either prepared in the instant pot or cooked with an air fryer. Not only do I like the variety of recipes published on this blog, but I am also very pleased with the quality of the photos they publish along with their articles.
The Eclectic Athlete focuses on four major aspects: lifestyle, performance, nutrition, and health. Its creator, Jules Damey, had the goal of helping people learn the proper way to optimize their way of eating, movement, and overall lifestyle. Why an eclectic philosophy? Because Jules believes in a multilayered and flexible approach that can be customized to suit each individual's needs. In his opinion, there's no such thing as one diet or one type of exercise that work as a standard solution for all our issues.
According to Jules, the Eclectic Athlete will totally revolutionize your lifestyle, and he is offering valuable materials, methods, and tools to help you achieve that. He is always relying on science when he talks about health and athletic improvement. Moreover, he has plenty of experience in these fields because he has collaborated with physical therapists and strength coaches. This has provided him with a unique perspective. For a small fee of $9.99, Jules can teach you how to become a better version of yourself while also changing your life for the better.
In the website's blog section, you will find a huge array of discussed topics among which there are the following important aspects of any healthy lifestyle: sleep, mindfulness, gut health, proper nutrition, keto diet, paleo diet, etc. Readers will also find some unconventional topics such as fasting, the carnivore diet, and others.
On his website, Jules, who is a certified personal trainer, offers several online programs:
Movement – includes mobility, functional, and youth training
Nourishment – it is comprised of nutritional support, weight-loss tips, and flexible dieting guidelines
Lifestyle – it is a program that's customized to fit your needs and preferences
11. Highfalutin' Low Carb
Wes Shoemaker has started with a YouTube vlog, but it is currently working to create a blogging platform as well for his loyal followers. So, we could say that, for the time being, Highfalutin' Low Carb is a nutrition vlog, full of low-carb recipes, tips, ideas, comparisons, and product reviews. The channel offers a number of sections, each one of them dedicated to a certain ketogenic concept. For instance, you will find an entire category of low-carb Thanksgiving recipes.
On YouTube, the Highfalutin' Low Carb channel has almost 75,000 subscribers, but the project is continuously developing. The vlog's creator publishes weekly videos in which he tests and tries some of the best keto-friendly recipes he can find, but the channel is much more than just a digital cookbook. It provides all things related to a low-carb lifestyle.
I really enjoy the friendly and funny way in which Wes is presenting each recipe. He has a great way to keep us engaged all the way until the end of each video. Also, his videos are easy to understand, and his instructions are easy to apply.
12. Krysten's Kitchen
"Be Real. Eat Real" is Krysten's Kitchen blog motto. Krysten Dornik is a recipe developer, but she is also a skillful nutrition blogger who specializes in food allergy-friendly ideas. She has created both a blog and a YouTube channel where she shares her recipes, tips, and insights with her followers. She founded Krysten's Kitchen back in 2015 with the purpose of sharing her personal experience and expertise on healthy food alternatives. She has struggled with food allergies for years, so she has researched a lot of options and even companies that claim they sell healthy yet delicious foods.
For starters, Krysten is allergic to both yeast and cane sugar, so she had to find ways to eat well without affecting her health. Together with her husband, Krysten avoids processed foods, corn, soy, sugar, wheat, dairy, and others. They do indulge in an occasional treat. Despite the fact that she's a foodie, she tries her best to stick to a healthy and well-balanced diet.
On her YouTube channel, you will find a lot of useful things, and not all of them are food-related. Some videos will teach you how to prevent hair loss, but there are also a lot of product reviews. The blog, on the other hand, is much more complex and well-structured. I simply love the recipes section where you can find numerous interesting recipes, and they are all grouped into several categories: breakfast, lunch, dinner, desserts, soups, snacks, low-carb, appetizers, gluten-free, vegan, and even paleo. Krysten's Kitchen is definitely a keto blog that's worth considering.
Real Ketones, is a brand with a full collection of protein formulas. They contain a multi-patented proprietary formula of BHB+MCT helping your body start a ketosis process, and making you burn fat. Their combination of BHB and MCT elevates your ketones and help your body to produce more of them naturally.
One of their unique formulas is their new PrimeD+ product, this is a vegan, gluten-free, soy-free and Non-GMO formula with pea protein with a longer-lasting cellular complexion. Plus, it can help you with your mental focus, it boosts your energy and regulates your appetite.
The Real Ketones website, has a Blog as well as a Keto Kitchen section. Here, you will find a lot of tasty recipes, ideas of fun workouts, and a daily dose of motivation that we all need so much. I, personally, believe that all the articles featured here are helpful but the ones I enjoyed the most are those that talk about how to handle the transition to a ketogenic lifestyle as well as the ones that present tasty recipe ideas such as peanut butter blondies, pumpkin pie bars, and pecan cheesecake bites.
The Cavegirl Cuisine keto blog has won my heart right from the start. The very first moment I entered the website my mind was blown away with how nice the site looked and how joyful everything was: bright colors, funny cartoons, and catchy food photos.
Cavegirl Cuisine is all about paleo recipes which are the way our ancestors used to eat (less processed and whole foods mostly). Behind this blog is Michelle Fagone who has been developing gluten-free recipes since 2012. Although she isn't a licensed nutrition expert, Michelle has a true passion for cooking and experimenting with all kind of flavors. What sets her blog posts apart from all the other similar ones on the Internet is her approach. She manages to entice her audience with fun and quirky articles.
Furthermore, Michelle has written a couple of bestselling cookbooks that you can find on Amazon. On this blog, there are plenty of useful materials to go through. For example, the Wellness section provides product reviews, gluten-free and paleo recipes, and even contests. But the thing I love the most is the blog's Recipes category, where you can find numerous healthy yet nutritious and delicious ideas. Each recipe shows how much time you will spend preparing it and its difficulty level.
Hey Keto Mama is a nutrition blog that encourages its readers to cut carbs and strike out sugar. All the recipes you will find here are low-carb, and they are easy to prepare. Besides being a wife and a mom, Sam is a full-time blogger. She created this blog as part of her journey towards a healthier lifestyle. For her, everything started in 2015 when she realized that by including nutritious and whole foods as well as regular exercising in her day-to-day life, she would feel a lot better physically, mentally, and spiritually.
Soon after that, Sam fell in love with all things related to the ketogenic diet, so she began experimenting with all kinds of low-carb recipes. I like the fact that she included a keto basics section that first-time readers can start with. I find that extremely useful, especially for those who have never experienced a low-carb diet before. Besides the blog's wonderful recipes category, you will also find some important keto materials and resources like a keto calculator.
Hey Keto Mama even provides a page with recommended products that include all sorts of items, from protein powdered supplements to T-shirts and kitchen food scales. Sam has even written two keto diet recipe books: "I Love My Air Fryer" and "I Love My Instant Pot." Each cookbook comes with no less than 175 different delicious recipes that are easy to prepare, are low in carbs and high in fats.
Michelle Hoover's Unbound Wellness is a popular health, nutrition, and wellness blog. In 2017, the Paleo Magazine has nominated it as one of the best paleo food blogs. Unbound Wellness features a pretty wide range of well-targeted recipes, covering several different types of eating plans: keto, paleo, autoimmune paleo, and whole30. Michelle was diagnosed with an autoimmune disease when she was a teenager, and since then she has tried to heal her body naturally, through healthy lifestyle choices and a balanced eating plan.
Today, Unbound Wellness' creator is a nutritional therapy practitioner, blogger, vlogger, recipe developer, and e-book writer. Her digital reading called the "30 Day Autoimmune Protocol Makeover Guide" provides you with a lot of useful stuff like recipes, shopping lists, meal plans, lifestyle plans, and many other things that promote a healthy life. Michelle's wise decisions have changed her life for the better and have helped her avoid symptoms such as constant fatigue, stomachaches, skin problems, and mood swings.
On this keto-friendly blog, you will even find a weekly podcast and a shop section. Moreover, Unbound Wellness is supposed to help its readers by providing the following things and benefits:
Easy, tasty, and nutritious recipes
Tips on how to handle a new lifestyle, especially when it comes to its social impact
Helping you manage health issues in a holistic manner
Keeping you motivated in the long run
Although KetoLuxe features simple gourmet keto recipes and guidelines, this website is more than just a simple nutrition blog. It also provides its followers with a shop section from which you can purchase KetoLuxe branded items: jams, sauces, drink mixes, seasoning blends, and more.
Chef Alexa is the mastermind behind this website. Her wife, Sam, was diagnosed with Type 2 Diabetes, so she had to adopt a healthier diet. Still, she and her wife were both pretty disappointed with the way the classic diabetic diet worked so they continued their search until they found the ketogenic eating plan which seemed to provide the best results. After six weeks, Sam got rid of her insulin injections. She didn't need them anymore due to her new lifestyle.
Together with her wife, Sam managed to create KetoLuxe, where they both publish healthy recipes, motivational tips, cookbooks, and more. It is a friendly and welcoming space where they are willing to share their personal struggles and experience with their readers. The keto lifestyle works for them, so they now want to help other people regain control over their lives.
Fit2Fat2Fit is the story of Drew Manning, the man who went from being slim to being fat and found his way back to a fit body, and all these were made on purpose. Why, you may ask?! Well, Drew's purpose was to figure out on his own how it feels to struggle with the process of losing weight. He was about to become a certified personal trainer, so he wanted to understand better what his potential clients go through.
The man behind Fit2Fat2Fit is now a TV host, and he became popular and a trusted trainer due to his biohacking approach. This includes a ketogenic eating plan and intermittent fasting which Drew applied in order to become slim again. His techniques are basically ways to improve your health in a short period and without a lot of effort.
The entire goal of this blog is to inspire readers to get fit and stay that way. As a follower of the Fit2Fat2Fit blog, you will learn how to apply the following health biohacks:
A combination of fasting and keto eating – provides an improved digestion, anti-aging effects, better nutrient absorption, longevity, lowered inflammation, mental clarity, etc.
Mindfulness and meditation – lowers stress and blood pressure
MCT oil consumption – works as a brain fuel, provides healthy fats, and regulates blood sugar levels
Health supplements – minerals, protein, vitamins, fish oil, etc.
19. Wholesome Yum
Maya Krampf is the founder of Wholesome Yum which is a keto blog. The website also features paleo recipes on a regular basis. Moreover, it is so popular that it gets more than 4 million viewers each month. On the Wholesome Yum platform, you will find low-carb and gluten-free recipes. These dishes are made with natural foods and to prepare a recipe you will only need a maximum 10 ingredients.
Maya used to work as a software engineer, but since she discovered the benefits and rewards of a ketogenic lifestyle, back in 2010, she became addicted to low-carb recipes. Her passion of providing online content has made her develop this blog which was launched in 2015. In her opinion, a blog is a perfect combination of content creation, passion, and business. Since March 2018, Maya is a full-time Wholesome Yum blogger.
All the recipes she publishes on her blog are low in carbs and sugar, free of preservatives and gluten, inspired from the paleo way of eating, keto-friendly and rich in natural and simple ingredients. According to her, all people should focus mostly on consuming whole and unprocessed foods. This keto blog has an appealing and friendly design, embellished by vivid colors and joyful graphics and fonts.
Putting It All Together: We Love Keto Blogs!
I really hope that all the keto blogs presented in my post truly inspired you and motivated you to take action and make some changes in the way you live your life, especially when it comes to nutrition. These are some of the best and most popular blogs for ketogenic dieters, and they provide you with everything you need, even if you're a beginner. Finally, these online resources will help you when you're struggling with diet logistics, shopping lists, meal ideas, workout motivation, and more.
Further read: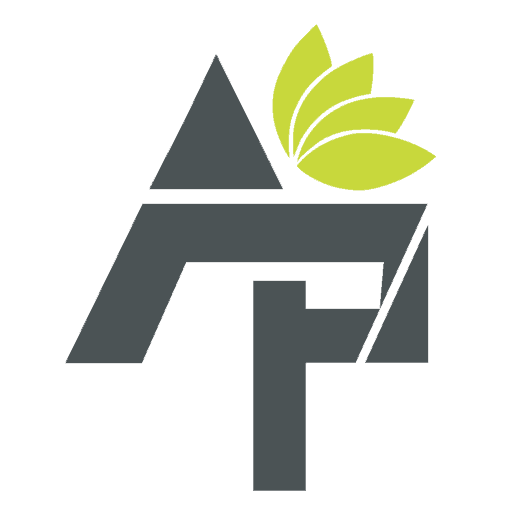 Alt Protein Team is a team of professionals and enthusiasts committed to bringing you the most up-to-date information on alternative protein, health and wellness, workouts, and all things health-related. We've reviewed a lot of products and services so you don't have to guess when you spend your hard-earned money on them. Whether you want to shed some pounds, build lean muscle or bulk, we can help you figure out what you need to do and what you need to have to achieve your goals.