There are dozens of meal plans and ideas you can apply or try when you're on the 21 Day Fix diet. Because of this, things can get a bit confusing at times. Therefore, I've decided to help you become more organized and create easy-to-prepare daily eating plans. The following tips and ideas are meant to help you save time and money.
How to Successfully Follow the 21 Day Fix Diet
You should seriously plan ahead:
Use grocery lists and stick to them
Use leftovers to prepare next-day meals
Grilling always works, and it helps you cook quick and healthy meals
Create daily meal plans and try to be as organized as possible
21 Day Fix Meal Ideas
Breakfast
Breakfast is the most important meal of the day and, even when you're on a diet, it is very important to fuel your body properly right from the start. So, first and foremost, drink plenty of water upon waking up. Then, try the breakfast ideas presented below.
1. 21 Day Fix Burrito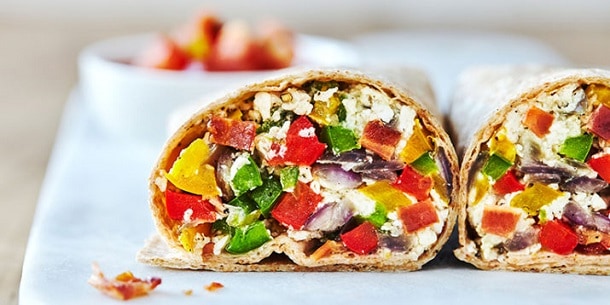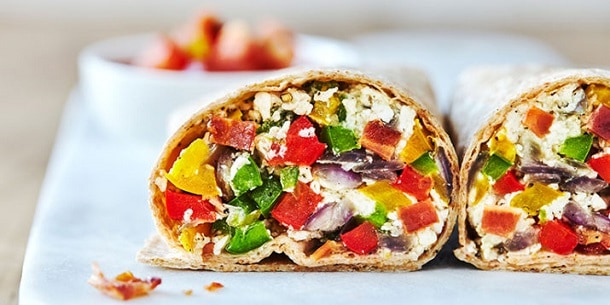 This recipe is ready in less than 10 minutes. I suggest you use a sprouted grain tortilla.
Ingredients:
One sprouted grain tortilla
Two scrambled eggs
One teaspoon of extra virgin olive oil
Chopped peppers and onion – the amount of one green container
Cheese – one blue container
Instructions:
Use a skillet to heat the oil at a medium level heat. Add the veggies and stir them until they become soft. Then, add the egg and start scrambling it. The mixture is now ready to be placed on the tortilla. If you want, you can top everything with cheese. I also like to add a pinch of Tabasco.
2. Breakfast Quiche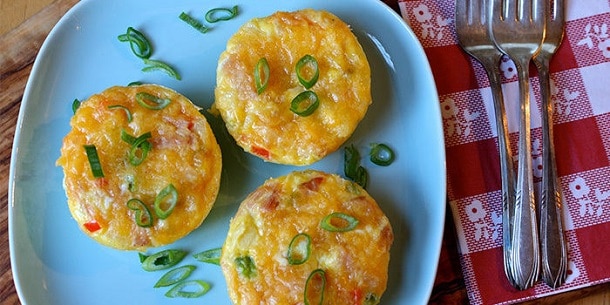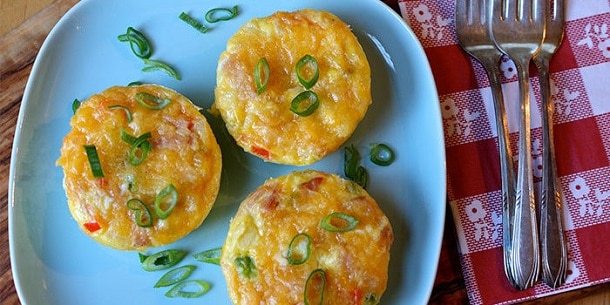 This is a special type of quiche, being one without a crust. Breakfast should be a person's biggest meal. Consuming a healthy and nutritionally-balanced breakfast will help you kick-start your day. You can make this quiche on weekends and reheat it on weekdays. I choose not to add meat to my quiche recipe, but you can include lean protein like turkey ham if you want.
Ingredients:
12 eggs of a couple of cups of egg whites
Chopped kale leaves
One chopped bell pepper
¾ teaspoon of salt
¼ teaspoon of pepper
Cooking spray
¼ teaspoon of onion powder
Instructions:
The preparation time will take around 15 minutes while the cooking time takes about 25 minutes. First of all, you must pre-heat the oven until it reaches 350 degrees. Then, use a square baking dish and cover it with a thin layer of cooking spray.
Use a bowl to whisk the eggs or egg whites and then add the following ingredients: salt, pepper, and onion powder. Add the chopped kale leaves as well as the bell pepper and incorporate everything together. Finally, pour the mixture in the baking dish as evenly as possible and bake it for around 20 to 25 minutes.
3. Oatmeal Cookie Protein Shake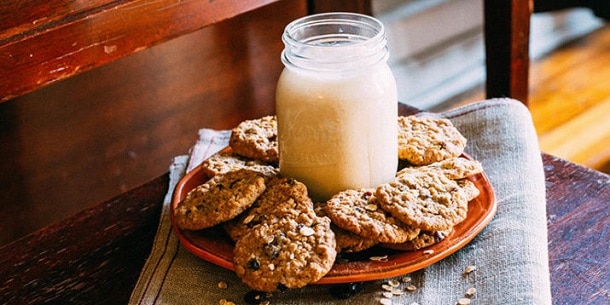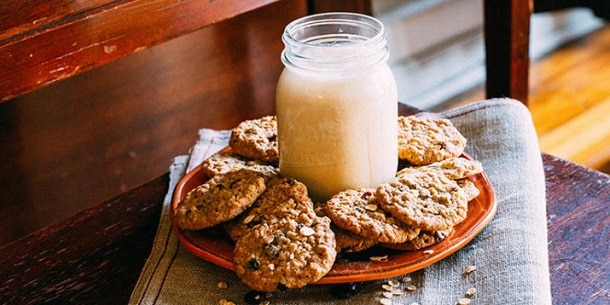 This is a delicious and simply addicting recipe. It will take you only 5 minutes to prepare it, and this shake contains some tasty ingredients such as cinnamon and chocolate.
Ingredients:
One scoop of chocolate protein powder
1 ½ teaspoon of ground cinnamon
8 ounces of almond milk – the unsweetened version
½ cup of oats
1 teaspoon of vanilla extract
One cup of ice
Instructions:
Preparing this shake is unbelievably easy. All you have to do is add all the ingredients into a blender and mix them all together for around 30 seconds or until you achieve the desired consistency. If the beverage is too thick, you can always add a splash of almond milk. On the other hand, if the shake is too thin, you should add some extra ice cubes.
Lunch
You can always rely on last night's leftovers to prepare delicious and easy to make lunch meals, from soups to salads and more.
1. Clean Eating Tuna Salad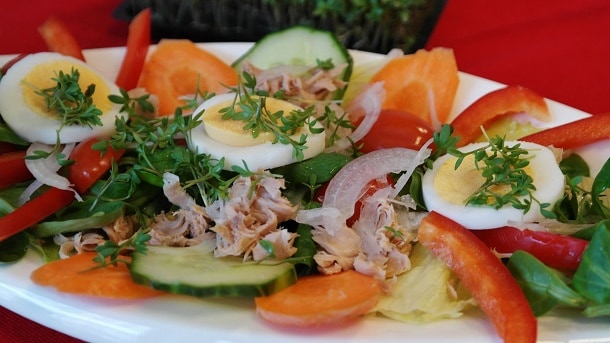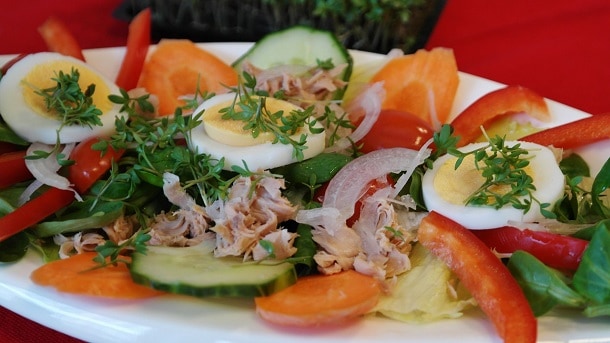 This tuna recipe takes only 20 minutes to prepare, and one serving contains 73 calories. Below, I have detailed the ingredient list for 8 servings.
Ingredients:
5 ounces of canned tuna (packed in water, not oil)
2 teaspoons of lemon juice
½ teaspoon of dried dill
½ cup of Greek yogurt
One medium-sized grated carrot
One small chopped tomato
½ teaspoon of garlic powder
½ small-sized chopped onion
1 teaspoon of dried parsley
¼ teaspoon of sugar-free Dijon mustard
One large egg (hard-boiled and chopped)
Salt and pepper
Optional – one teaspoon of honey
Instructions:
You might think this is a complicated recipe because it contains a lot of ingredients. Well, you couldn't be more wrong! All that's left to do after gathering and measuring each ingredient is to mix all of them together. Use a mixing bowl of a rather larger size. Then, you're free to enjoy this low-calorie delicious meal.
2. Zucchini and Bean Quesadillas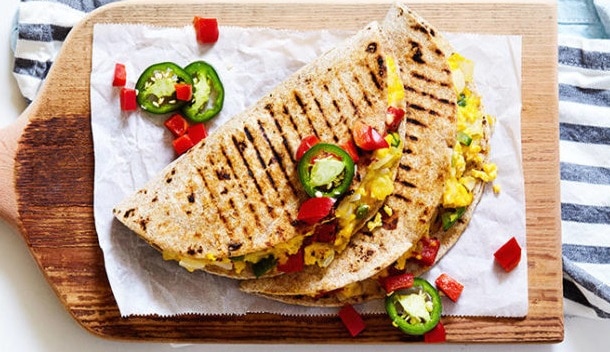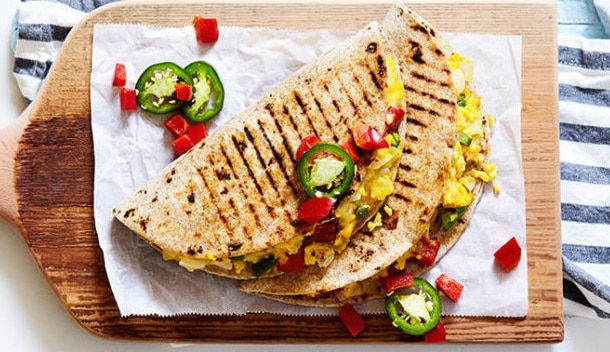 Ingredients:
One sliced zucchini – slice it into half-moons;
One sliced onion;
15 ounces of rinsed and drained kidney beans;
4 cored and chopped tomatoes;
One tablespoon of extra virgin olive oil;
Greek yogurt;
One cup of romaine lettuce – thinly sliced;
½ seeded and minced jalapeno;
One teaspoon of chipotle powder;
One teaspoon of cumin;
Mozzarella cheese;
Lime;
Whole wheat tortillas;
Salt and pepper.
Instructions:
Heat the olive oil in a skillet over medium heat. Add the onions and sauté them until they become translucent. Then sprinkle both salt and pepper over the zucchini and add them in the skillet as well. Cook the mix for a couple of minutes until the veggies are charred. Next, you must place the tomatoes, cumin, beans, chipotle powder, and jalapeno in the frying pan. Cook through before removing the vegetables from the pan and placing them in a mixing bowl. Use a paper towel to wipe the skillet before using it in the next steps of the recipe.
Add ½ teaspoon of olive oil to the pan and place one tortilla sheet over the skillet. Sprinkle some mozzarella cheese on top of the tortilla. Once the cheese is melted, you can add the zucchini mixture and turn the tortilla until it is completely folded over. Cook it until it gains a crispy texture and repeats the same procedure with the second tortilla and the other half of mixture. I like to serve this dish with yogurt and lime zest.
3. Quinoa Avocado Salad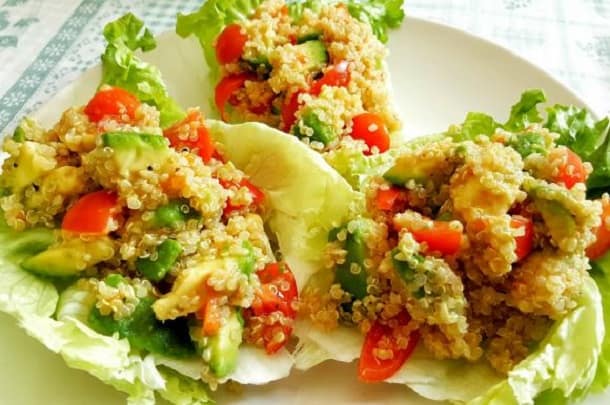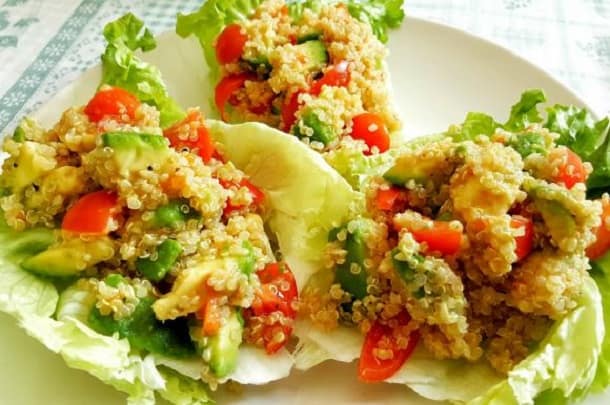 I know I have included this salad in the lunch recipes category, but it is so delicious and nutritious that you can enjoy it anytime you want, for lunch, dinner, or even as a snack or a side dish. It is light, healthy, and refreshing. The ingredients mentioned below are for one single portion and the total cooking plus preparation time is 30 minutes.
Ingredients:
Salad
1/3 cup of cooked quinoa
5 or 6 halved medium-sized cherry tomatoes
½ medium-sized chopped avocado
½ medium-sized chopped cucumber
Dressing
One teaspoon of olive oil – the extra virgin type
One teaspoon of a mix between white wine vinegar and freshly-squeezed lemon zest
Salt and pepper – these are optional and only to taste
Instructions:
Now, prepare for what is perhaps the easiest recipe ever. Mix all the ingredients together and top everything off with the dressing. Remember to cook the quinoa as per the instructions that are written on the product's label and don't forget to chop the avocado, cucumber, and tomatoes. The salad is ready, so enjoy it!
Dinner
The secret to following the 21 Day Fix successfully is to skip late-night snacking. You can only do that by fueling your body with satisfying yet healthy and nutritious dinner ideas.
1. Garlic Parmesan Turkey Meatballs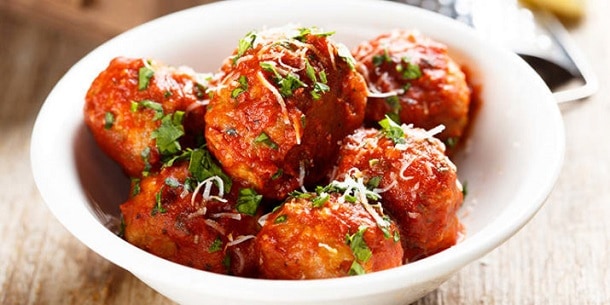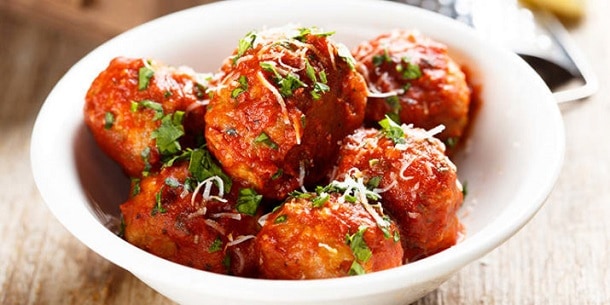 I usually cook around 24 meatballs at a time because I normally include four of them in one serving. So, the following ingredients are for about 6 meatball servings. It takes around 15 minutes to prepare this recipe while the cooking time is half an hour.
Ingredients:
2 lbs. of ground turkey meat – I normally go for the lean turkey breast
Two cups of tomato sauce – choose the sugar-free option
2 small eggs
3 tablespoons of chopped basil leaves – fresh
The same amount of chopped parsley
1 ½ tablespoon of fresh oregano leaves
One tablespoon of onion powder
3 finely minced garlic cloves
1 ½ cups of grated parmesan cheese – ¼ of the total amount should be left for the topping
¾ teaspoon of sea salt
¼ teaspoon of black pepper
One cup of water or chicken broth (this is optional, and you should include it only if you prepare this recipe by using the Instant Pot)
Instructions:
Preheat the oven to a temperature of 350 degrees. Use a squared baking dish, preferably one made of glass. Cover it with parchment paper or simply use an oil spray. Pour half of the amount of tomato sauce into the dish and set it aside.
Take a rather large bowl and add the following ingredients: the eggs, ground turkey, oregano, parsley, onion powder, basil, salt, pepper, garlic, and 1 ¼ cup of parmesan cheese. Use your hands to combine the mixture and then, divide it into smaller equal-sized portions (for 6 servings, you should obtain 24 small portions). Gently roll each portion until you create a ball. Place all the balls on the baking sheet, in the baking dish, and don't forget to leave some space between the meatballs. Bake them for up to 20 minutes and then remove them from the oven and pour the remaining tomato sauce over them while also sprinkling what's left of the parmesan cheese.
Place the baking dish in the oven again, this time for around 10 minutes. It is best served right away. Garnish the dish with fresh parsley.
2. Salmon Baked in Foil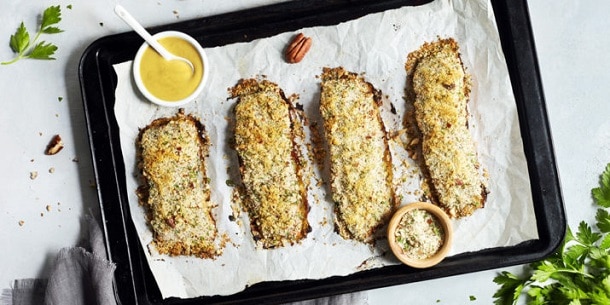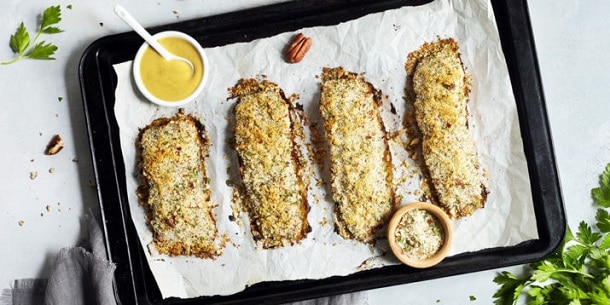 Salmon is a great choice when you want to eat clean due to its rich protein content. It also contains healthy fats, and it is very easy to cook. From the start all the way to the finish, this recipe doesn't take longer than 20 minutes.
Ingredients:
4 salmon fillets
½ teaspoons of sea salt
3 tablespoons of honey
One tablespoon of minced thyme – preferably fresh
½ teaspoons of black pepper
One tablespoon of white wine vinegar
2 minced garlic cloves
One tablespoon of olive oil – extra virgin
Instructions:
First, you must preheat the oven to a temperature of 375 degrees. Then, use a bowl to mix the vinegar with olive oil, honey, garlic, salt, pepper, and thyme. Whisk until the mixture emulsifies.
Place the salmon on a piece of aluminum foil and use a brush to cover the fish in the honey and vinegar mixture. Seal the foil and cook it until the fish becomes tender. Don't overcook it, though. Usually, you should leave it in the oven for about 12-15 minutes.
Snacks Ideas
Roasted chickpeas
Homemade hummus
Baked apple
Granola bars
Maple pecans
Chocolate protein balls
Vanilla maple chia pudding
Additional Tips to Prepare Your 21 Day Fix Meals a Lot Quicker
Purchase already cooked fish or chicken. I personally choose to buy these foods from the deli section;
Opt for frozen or pre-cut veggies (although the fresh alternatives are always healthier). If you buy frozen vegetables, make sure that no other ingredients are added
For when you want to prepare quick yet nutritious meals, I would recommend you to choose canned tuna
Add hard-boiled eggs to some of your salads for a boost of protein intake
Make sure to prepare enough brown rice and quinoa to last you for one whole week
Buy enough ingredients and chop your fruits and vegetables so that you won't have to do all those steps in the morning
Tips on Following the 21 Day Fix on a Budget
Shop in bulk – this works especially for foods such as whole grains, seeds, and nuts
Do your grocery shopping at warehouse stores like Sam's Club or Costco but pay attention to the prices because buying in bulk doesn't always come with lower prices
Grow your own vegetables and herbs at home
Do your shopping at the local farmer's market and try bargaining
Do most of the preparation work yourself – peeling and chopping the ingredients instead of buying them already cut will help you save some money
Freeze the leftovers and reuse them
Frequently Asked Questions: FAQs
What are the 21 day fix container sizes?

With the 21 Day Diet, you get everything in 6 different containers. They are categorized by colors, and each one has a fundamental element for your nutrition:
In the green Container, you get 1 cup of veggies. The purple container has a full cup of fruits like berries, or mango. In the red one, you get a 3/4 cup of protein. You can also find your 1/2 cup portion of carbohydrates in a yellow container, 1/3 cups of fats in the Blue one and finally 2 tbsp of seeds or salad dressings like vinaigrettes in a small orange container.
Does 21 Day Fix require equipment?

To get the 10/10 experience with the 21 Day Fix plan, there is not much needed. With just a DVD player, a TV, and a pair of dumbbells you are ready to go! It is recommended to have a yoga mat but it's purely optional, so don't feel limited if you don't have one.
How many days a week is 21 day fix?

With this plan, you get 2 DVDs with all you need for a 6-day workout routine. Each routine takes only 30 minutes and it is very complete. It promises to put all your muscles on activity to help you lose weight.
Final Thoughts
The 21 Day Fix diet is not that hard to follow if you are organized and follow its guidelines accordingly. As you can see, there are plenty of options and ideas when it comes to healthy and clean recipes so you cannot complain about getting bored with eating well. As long as you stick to healthy foods and diet plans, follow the recipes presented above, try other 21 Day Fix recipes as well, and engage in daily physical activities, you will definitely achieve your weight-loss goals.
Further read,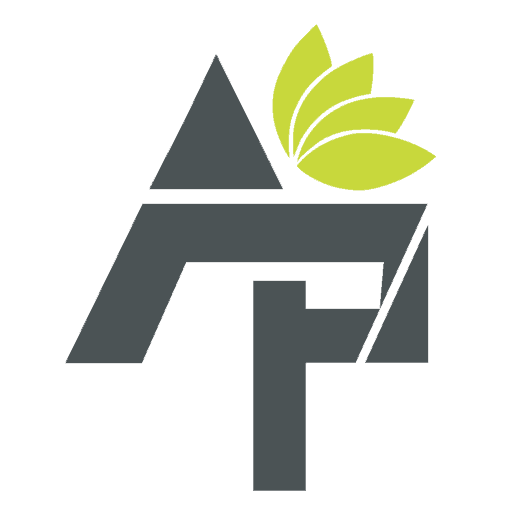 Alt Protein Team is a team of professionals and enthusiasts committed to bringing you the most up-to-date information on alternative protein, health and wellness, workouts, and all things health-related. We've reviewed a lot of products and services so you don't have to guess when you spend your hard-earned money on them. Whether you want to shed some pounds, build lean muscle or bulk, we can help you figure out what you need to do and what you need to have to achieve your goals.