The ketogenic diet has found its place at the table when it comes to helping people with sluggish weight loss, diabetes as well as other neurological issues. Like any diet, you can follow a clean or indulgent diet and still be considered to be in ketosis. In my opinion, regardless of your ketone status and how much weight you are losing eating tons of dairy, bacon and artificial sweeteners is not a longevity plan. It is important that regardless of what dietary dogma you choose that it is nutrient-dense and plant-based.
When you read some keto blogs on how to get enough fat in your diet, many will suggest things like cheese, bacon, whipping cream and keto desserts. While I think all foods fit, and these foods can have a place in your diet as a treat they should not be a staple in forming a healthy, well balanced plan.
When you are looking to make sure you are getting enough fats on a keto plan, the best way is to increase your sources of anti-inflammatory fats. These include fish, eggs, avocado, olives, bone broth, nuts, ghee, shredded coconut, coconut oil, olive oil, and avocado oil. I also like to have people include hard cheese like parmesan and asiago and bacon as a condiment.
Top 5 Ways to Get More Healthy Fats in Your Diet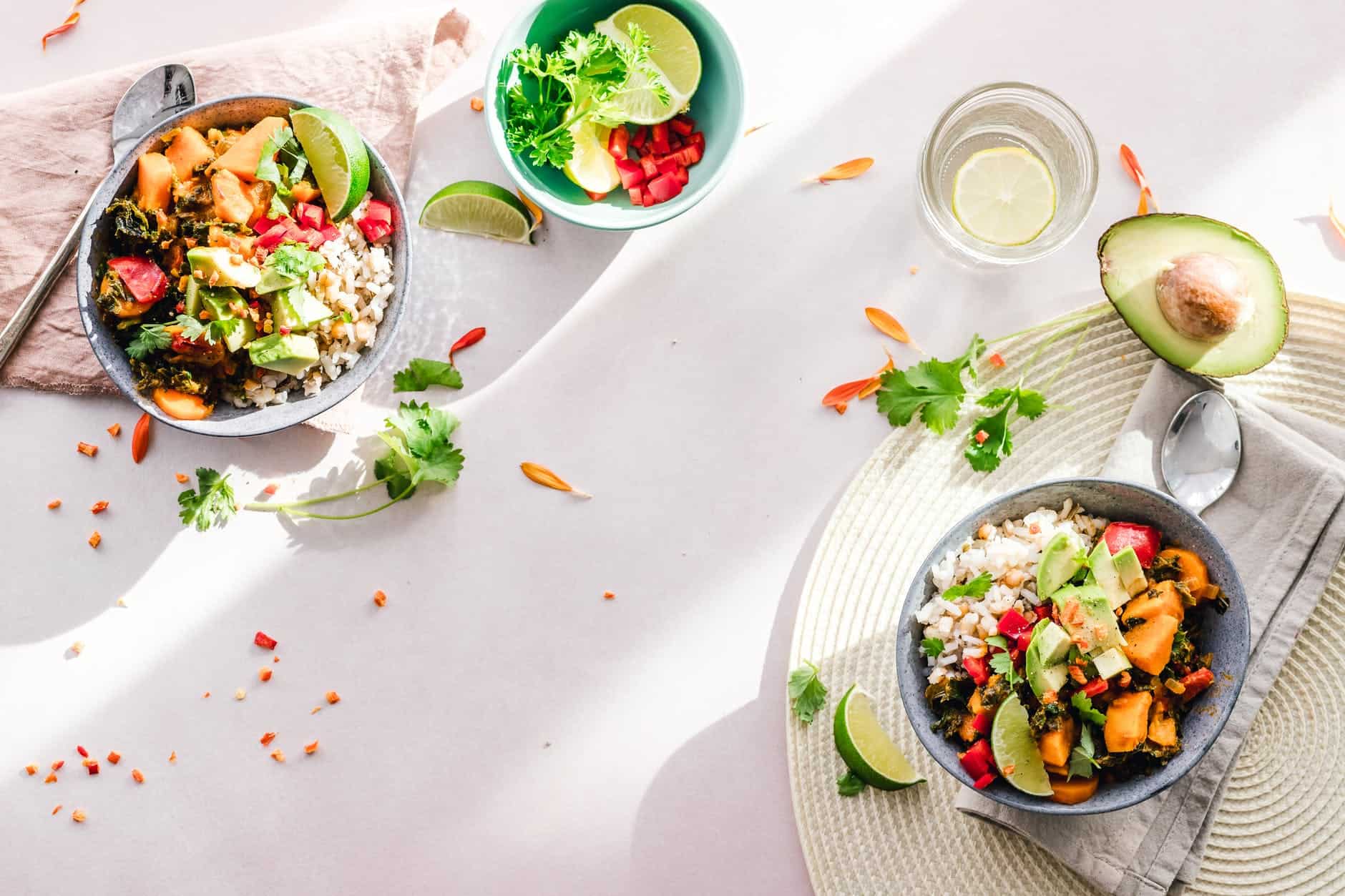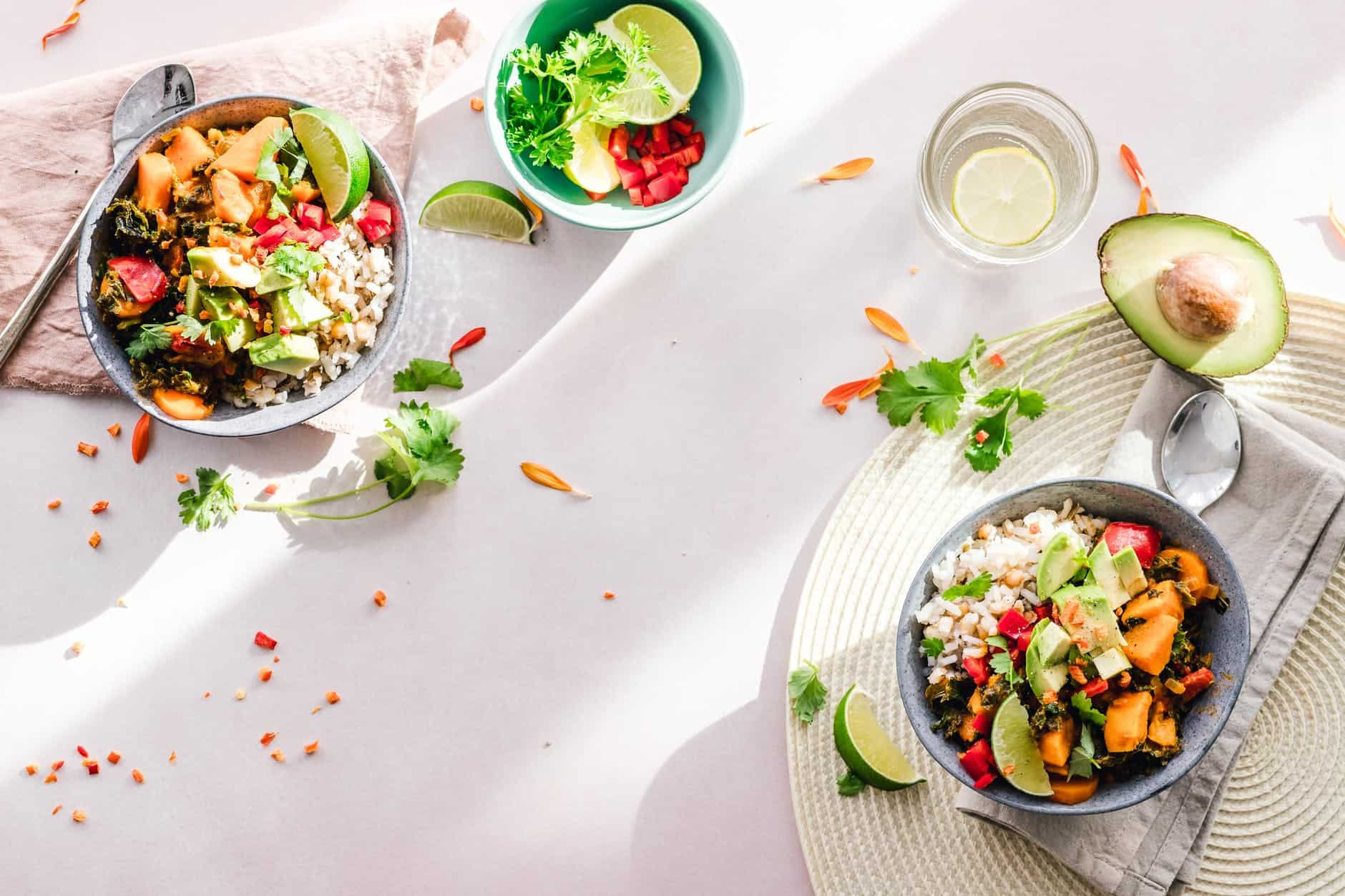 1. Cook with Fats
If you grew up in the low-fat era, you are probably still leery of adding all of these fats to your cooking. You are not alone. It has however been proven time and time again that dietary fats are not linked to the development of heart disease, especially when choosing good quality fats.
Start to add grass-fed butter, ghee, coconut, olive or avocado oil to your steamed veggies or wilted greens. Add liberal oils to veggies when you stirfry or roast. Coconut and avocado oil are more stable at high heats, so cook with these. If you want to add olive or sesame oil for flavor do right before you take your veggies off the heat source or once they are on your plate
2. Drizzle foods with Fats
If you are having some avocado with your eggs, consider drizzling this with some additional olive oil. It is also a great idea to put extra fats like avocado oil mayo or avocado on things. For example, if you are having a lettuce wrap – add some avocado mayo, or avocado for filler, and then drizzle with olive oil.
3. Add Fats to Dishes
No more plain salads for you! You are now able to add all of those rich and flavourful fats to your meal. Spice up that salad by adding parmesan cheese, bacon, avocado, nuts, olives or shredded coconut. It is an easy way to make that salad taste great, and also change the taste of the salad so you do not get bored
4. Snack on Fats
Instead of reaching for those chips, crackers or fruit in the afternoon snack on fats. Things like olives and macadamia nuts provide great fat-based snacks. Dip those veggies in almond butter, guacamole or an olive tapenade. Make a mini charcuterie and have some meats, with cheese, dill pickles, and olives. You can also look at making some fat bombs for desserts which include things like coconut oil, almond butter, and cocoa powder.
5. Add Fat to Coffee
By now you have probably heard of bulletproof coffee. It is where coffee is blended with MCT oil and also ghee or butter to create this rich and delicious latte like experience. Start with 1Tbsp of fat, and some will add upwards of 4Tbsp depending on how much added fat they need. Go slowly with these to make sure that your bowel tolerates the additional fat especially when using MCT oil. If you are not a coffee drinker these can also be added to matcha, green or black tea.
It is important to spend some time and work with a professional to determine how much fat is the right amount for you. To make sure you are in ketosis, it is important to not only be checking your ketones but also working with your macros to make sure you are eating the right balance. It is common for people to be under eating fat on this diet, so once you have your own data you can bump up your healthy fat consumption by using some of these tips.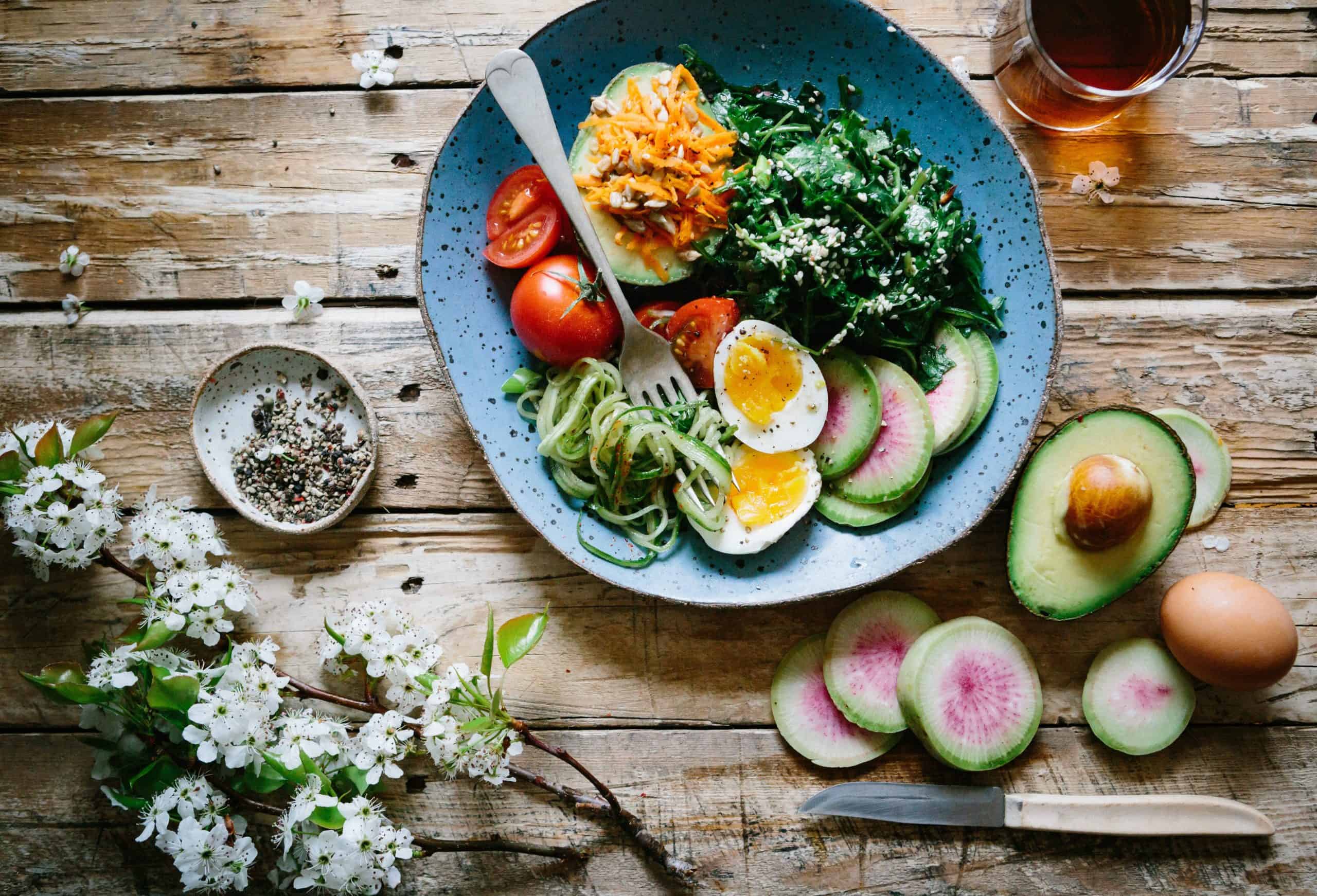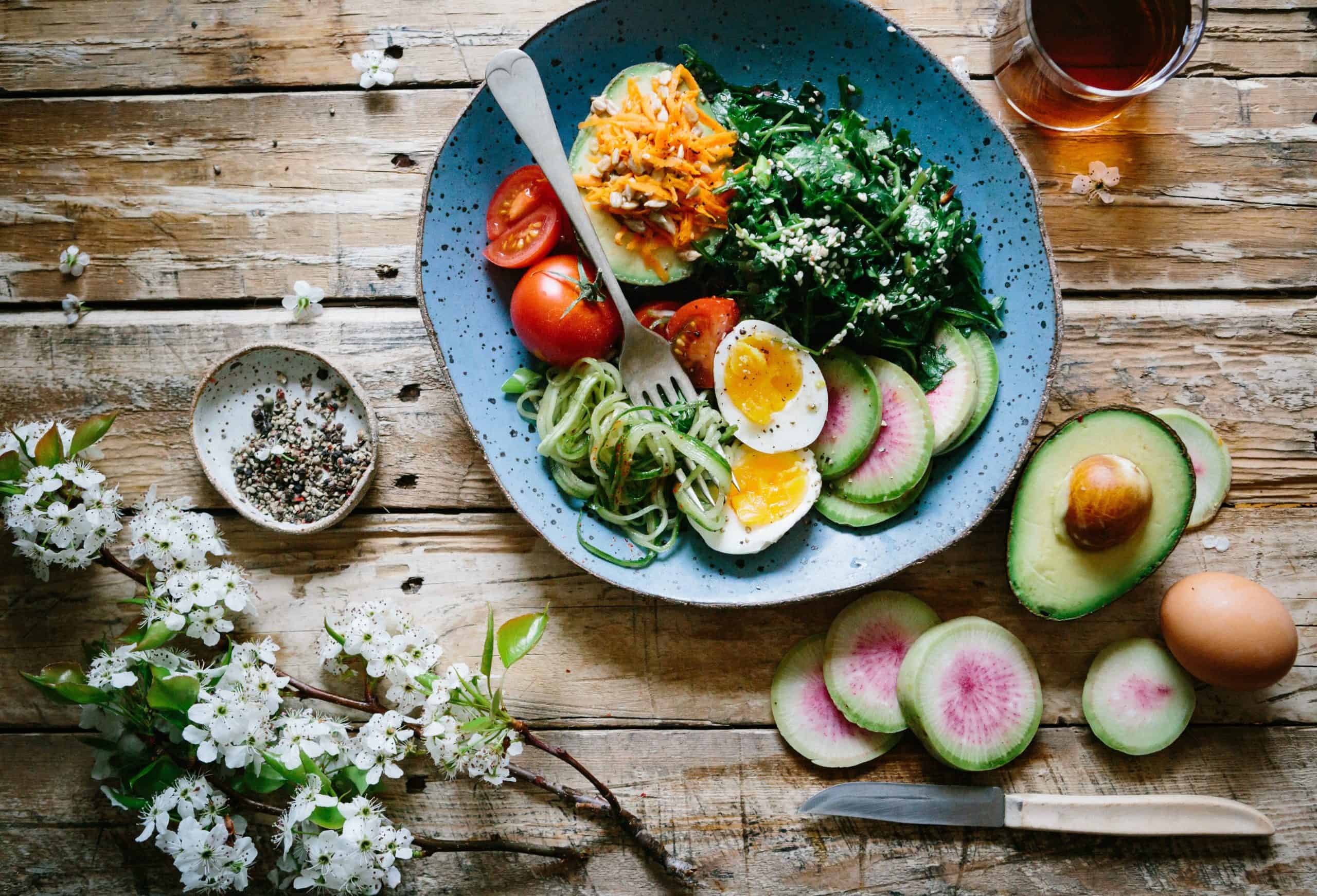 Disclaimer
Last updated: January 24th, 2019
The information contained on www.altprotein.com website (the "Service") is for general information purposes only.
Alt Protein assumes no responsibility for errors or omissions in the contents on the Service.
In no event shall Alt Protein be liable for any special, direct, indirect, consequential, or incidental damages or any damages whatsoever, whether in an action of contract, negligence or other arising out of or in connection with the use of the Service or the contents of the Service. Alt Protein reserves the right to make additions, deletions, or modification to the contents on the Service at any time without prior notice.
Alt Protein does not warrant that the Service is free of viruses or other harmful components.
Fitness disclaimer
The Service offers health, fitness and nutritional information and is designed for educational purposes only. You should not rely on this information as a substitute for, nor does it replace professional medical advice, diagnosis, or treatment. If you have any concerns or questions about your health, you should always consult with a physician or other health-care professional.
Do not disregard, avoid or delay obtaining medical or health-related advice from your health-care professional because of something you may have read on the Service. The use of any information provided on the Service is solely at your own risk.
Recommended Reads:
While having a holistic naturopathic approach with patients, she has taken a strong interest and puts emphasis on nutrition and lifestyle coaching. The primary focus of her practice is weight loss, or more importantly optimizing body composition. Optimal body composition plays a central role in the prevention and treatment of chronic diseases such as diabetes, heart disease, high cholesterol, and obesity.
Part of her approach includes identifying and treating hormonal imbalances that plague patients with stubborn weight loss. These include inflammatory hormones, insulin, estrogen, cortisol, and thyroid to name a few.  Her goal is to catch people in the early stages of ill health and use lifestyle measures to help prevent chronic disease. She continually strives to encourage, coach and support every patient with an individualized program that is easy to implement and helps them achieve their personal goals.
She also has a keen interest in women's health and from a lifestyle and nutrition perspective helps conditions such as fertility concerns, PCOS, PMS, and other menstrual complaints and menopause.
Robin has completed the necessary requirements and is licensed to prescribe Bio-identical hormones and Desiccated Thyroid in Ontario. She uses these in line with Lifestyle Medicine and other Naturopathic principles to restore balance to hormones.
Robin speaks professionally on how lifestyle medicine influences conditions such as diabetes, glucose toxicity, and chronic inflammation.
She has completed her certification in Environmental Medicine from one of the leading experts in this field Dr. Walter Crinnion. Environmental Medicine is the study of how toxicity impacts health, and she is excited to start implementing this very important field of medicine into her practice. She takes a particular interest in how environmental medicine impacts conditions like fertility and also healthy pregnancy preparation for all women.
Robin holds professional memberships with the Ontario Association of Naturopathic Doctors (OAND) and the Canadian Association of Naturopathic Doctors (CAND). She is licensed in Ontario through the College of Naturopaths of Ontario. Robin is certified in First Line Therapy (FLT), which is an advanced certification program in recognizing the barriers to weight loss and helping patients achieve optimal body composition. Robin is also a member of the Association of Perinatal Naturopathic Doctors, a group that has a special interest in issues surrounding pregnancy and fertility. In her spare time, Robin enjoys staying fit and healthy by cycling and horseback riding.
Dr. Robin Walsh is not associated with any products, will never recommend a specific product, nor give specific medical advice here in her contributions. She comes as a representative of herself alone and always recommends consulting with your primary care physician before making any health-related decisions.