Amazon Prime Day is back for 2020!
This year it will be kicking off on October 13th and it looks like the core 'day' for deals will be Wednesday, October 14, 2020.
Be sure to check this page for the top Prime Day deals on everything fitness! Last year a record number of protein powders, supplements, fitness trackers and much, much more were discounted to record lows. If you can anticipate needing to buy something in the next 6-12 months, this IS the time to stock up.
Below you will find a full list of our Prime Day deals (including when they went live). It will be updated frequently throughout the day (on Prime Day, October 14).
If you are looking for Prime Day Deals on Home Gym Equipment, Stationary Bikes, Weights — all of the stuff, we've got you covered!
The AltProtein Top Prime Day Deals Right Now
We have the full list below, but this is our absolute FAVORITE DEAL going on RIGHT NOW (will be updated on Prime Day):
Full Running List of Prime Day Health and Fitness Deals
Prime Day Protein Deals
We'll let you know the best deals on Protein Powders and Bars. This section will be updated as deals hit.
Top Protein Deals By Brand
Top Pure Protein Deals:
Complete Ready To Drink Protein Shake: This deal for 12 (11 Fl Oz) Protein Shakes by Pure Protein is Now LIVE here for a 30% off deal
High Protein Snacks: This nutritious protein snacks by Pure Protein is now up for grabs for 30% off here.
Top Orgain Protein Deals:
Top Dymatize Protein Deals:
Top Vega Protein Deals:
Prime Day Activity Tracker Deals (Fitbit, Moov, AppleWatch, and More)
We'll help you find the best Fitness Tracker deals that Prime Day has to offer, including deals on Fitbit devices. This section will be updated as deals hit.
Garmin Vivoactive 3 GPS Smartwatch Deal: This versatile smartwatch is

available here for 23% off right now

– This deal is LIVE for Prime Day.
Garmin Fenix 3 Deal – Check out this LIVE deal here to save 36% off – Live Prime Day Spotlight Deal
Polar M200 GPS Running Watch Deal – Watch this listing here for the TBA lightning deal – Live at 6:25 AM EDT [TUESDAY]
Fitbit Blaze Deal – Check out this deal live here to save $60 – This deal is LIVE now for Prime Day only
Fitness Tracker HR: Watch, Heart Rate Monitor, Calorie Counter and more is what this watch offers. Claim it here while it is still available.
AKASO Kids Fitness Tracker Watch and Monitor: Hurry up and get this fitness tracker, heart rate monitor and step tracker here, while the supplies last. (Get 15% off this deal here!)
DBPOWER Activity Tracker, IP67 starts live at 8 pm and you can find all about this fitness tracker and monitor here!
Bellabeat Leaf Urban Smart Jewelry Tracker: This is one of my favorite trackers that don't look like the traditional models we see these days, and it comes live at 8:30 pm. Check the early 28% deal here!
Lintelek Fitness Tracker: This is an exclusive deal for prime members and comes live at 9:25 pm. Check out all the features and its price here!
Fitit Versa 2: One of the top brands on the market today, Fitbit offers its Versa 2 Smartwatch on a 30% off deal here.
Fitpolo Fitness Tracker: Packed with a ton of high-tech features this fitness tracker by Fitpolo is now available for 23% off here.
Blackview Smart Watch: Now 30% off this deal on the BlackView smartwatch is now live and you can find it here.
Garmin Instinct Smart Watch: This amazing deal is now live for an astonishing 50% off here now. One of the best in the game, this beast by Garmin is wanted by many. Hurry up before it's gone!
LETSCOM Fitness Tracker: Featuring a large stylish touch display, heart rate monitoring, sleep tracking, and more, this Fitness tracker is now available for 30% off here.
Fitbit Versa Fitness Tracker (Pink): This feminine styled Fitbit Versa Smartwatch with a slim and comfrotable design will make a perfect gift for any girl, and it's now available for a whopping 56% off here
KITPIPI Smart Watch / Fitness Tracker: Featuring a classy watch design, packed with great high-tech features and it's now available for 25% off here.
Fossil Gen 5: Functioning as well as stylish, you'll love every bit of this Smartwatch by Fossil and it's now available here for 36% off.
Prime Day Home Gym Deals
Home gyms are expensive, but on Prime Day you may be able to find them for a great price. Brands to watch will be Prime Day Bowflex deals, Total Gym, and more.
Prime Day Supplements Deals
We'll give you all the top Supplements on Prime Day to get you fully stocked. This section will be updated as deals hit.
Best Prime Day Juicer Deals + Blender Deals + Bottles
All the best deals on juicers will be updated here as we find out!
Ninja Pro Blender Deal: This 72 oz blender is Ninja Professional 72 Oz Countertop Blender for Prime Day.
Magic Bullet Deal: This device is GREAT for making home made baby food and it's available here for about 30% off – Deal is LIVE for Prime Day.
Hamilton Beach Wave Crusher Blender: This handy little blender (in contrast to the one below) is quite affordable, but

even more so here for 40% off today

. Deal is LIVE now.
Tribest Elite Masticating Juicer Deal – This BEAST of a juicer is now available for 23% off at this listing. This is LIVE now as an early Prime Day deal.
Aicok Hand blender 4 i n 1 Deal: This blender is not only going for making juices, but also for adding dressings to salads, chopping fruits and vegetables, making purees and more. It's definitely a must in every kitchen, and you can find the blender here!
Live Infinity Fruit Infuser Water Bottle: Is the perfect choice to place your smoothies and juices in, and it is only available limited time and you can check it out here!
Water Bottle with Dual Function: This is a great bottle for staying hydrated and having all the essentials with you. Check this deal and save up to 14% on it.
Pohl Schmitt Citrus Juicer: This juicer is easy to use and clean and has a large capacity of 34oz now available here for 40% off.
Aicok Slow Juicer: This slow masticating juicer with a quiet motor is up for grabs for 33% off here.
Oneisall Juicer Machine: Another great deal for a masticating slow juicer by Oneisall is now available here for 40% off.
OYeet Personal Blender: A powerful and innovative blender that features 30,000 RPM speed is now available for 36% off here.
La Reveuse Personal Size Blender: This versatile blender package comes with tw0 – 16 oz Mugs and it's now available here for a great 50% off deal.
Prime Membership
If you don't have one already, you will need to be a member to participate in the deals. If you sign up for a 30-day free trial here, you will be eligible for Prime Deals when they happen.
Best Early Prime Day Fitness Deals
These are some early deals on both Amazon and around the web (lots of brands jumping on the bandwagon):
Prime Day Sportswear
For Women
For Men
Are the Deals Really Worth it?
I'll caveat by saying that not ALL the deals are great, particularly from non-generic brands. The #PrimeDayFails is a well-documented hashtag.
Generally speaking, the brand name deals ARE legit. Particularly for lightning deals, Amazon has negotiated with brands to ensure they offer the lowest prices this year.
Plus, that's why we have this page! This page curates and tracks the BEST deals (not the junk).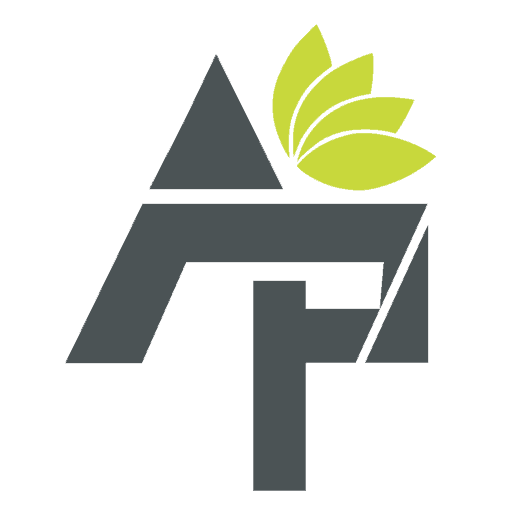 Alt Protein Team is a team of professionals and enthusiasts committed to bringing you the most up-to-date information on alternative protein, health and wellness, workouts, and all things health-related. We've reviewed a lot of products and services so you don't have to guess when you spend your hard-earned money on them. Whether you want to shed some pounds, build lean muscle or bulk, we can help you figure out what you need to do and what you need to have to achieve your goals.