Let's face it: going to the gym is different than it used to be–and that might be the very reason more and more people are interested in comprehensive home gym machines like the as-seen-as-TV, Total Gym XLS. And even for athletes or just people trying to get in shape who weren't looking at buying their own gym equipment before are now more likely to give it a glancing review.
Gyms are reopening–in some places–for now. Anyone hoping to get their workout in the past several months has faced constantly fluctuating rules and regulations, as the United States and the entire world grapples with how to balance safety and the economy during a global pandemic.
The irony is that regular exercise, whether it's using a rowing machine, treadmill, elliptical, or picking up a set of dumbbells–can help manage stress and other mental health issues so many of us are facing.
The problem?
For some, both cost and space can be prohibitive. Unless your heart is set on one form of exercise, you could be looking at spending on several different machines if you want, or need to, get at home vs in person at, say, a Crossfit gym.
Enter the T

otal Gym XLS Review
That's part of the reason I'm drawn to home gym machines like Total Gym XLS. With the promise to provide a full-body workout all in one machine, it could be one the best investment for a home workout, whether you're focused on cardio, strength, resistance, or all of the above.
In this review, I'll give you a breakdown and buying guide for Total Gym XLS and tell you whether or not this machine could be the solution to your exercise needs.
Is a Home Gym Right For You?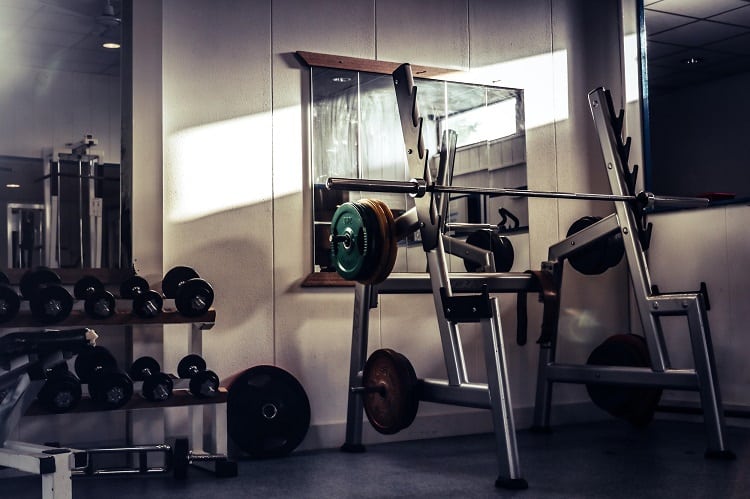 Home gyms are an exciting line of equipment that offers several workouts in one. I love home gyms for anyone who is tight on space, or just isn't sure they want to focus on one form of exercise. That said, there are pros and cons to even the best home gyms.
Pros
Home gyms provide the most varied workout options you can get for gym equipment, even if they are an initial investment. Plus, because there are so many different workouts you can do, you're less likely to become bored or abandon your exercise routine.
Home gym stations like Total Gym XLS, while perhaps seemingly intimidating at first, also tend to be adjustable and customizable, meaning they can be used for different fitness levels and are a great option for a household with a few people interested in working out.
You may save money in the long run, too, by buying a single piece of equipment for the following exercises:
Strength training
This is where all in one home gyms like Total Gym XLS are at their strongest. With most, you'll be given a combination of activities to perform including curls, presses, and more for everything from your shoulders to your biceps, chest, and even for leg definition.
Abdominal Training
Most all in one home gym sets will provide a solid workout for developing your abdominal muscles; no crutches or sit-ups required. While these machines don't guarantee a six-pack, they can help sculpt, define, or simply maintain a strong core.
Resistance Training
Resistance training is important to couples with strength training, and typically home gym sets provide that. Heavy-duty weight stacks provide a solid base for resistance training, no matter what level you start out with.
Cons
That said, home gym sets are not perfect, nor are they the best solution for everyone
Cost
The initial cost of many all in one home gyms makes me hesitate sometimes–which is why it's so important to review them fully. That said, they actually can be found for under $1000, which is less expensive than some rowing machines, and most elliptical trainers and treadmills.
Intimidating
Home gym sets can also seem overly complicated and do have a little of a learning curve. Unlike buying something like a Peloton, you may get less guidance, may need to have more self-initiative, and overall they don't tend to be quite as user friendly for someone just starting a fitness regime.
Not Great for Cardio
I've said that home gyms can provide a full-body workout, and that is true for your major muscle groups. That said, I wouldn't recommend them for a full aerobic/ cardio replacement.
While you can use them in many different ways, the main focus is on strength and resistance training. Your best bet would be to pair with some cardio on your own. The good news is, unlike strength and resistance training, you can get in a cardio workout with little to no equipment.
My Criteria for the T

otal Gym xls Review
Before we dive into my review of Total Gym XLS, I want to explain my criteria, and why it matters.
When you're investing in an expensive (or even moderately priced) piece of equipment, the last thing you want is to buy something only to realize it isn't a good overall value.
With that in mind, I select a home gym station not based on one factor, but in terms of overall value. The following criteria is what I use, and will be using for my full review of Total Gym XLS.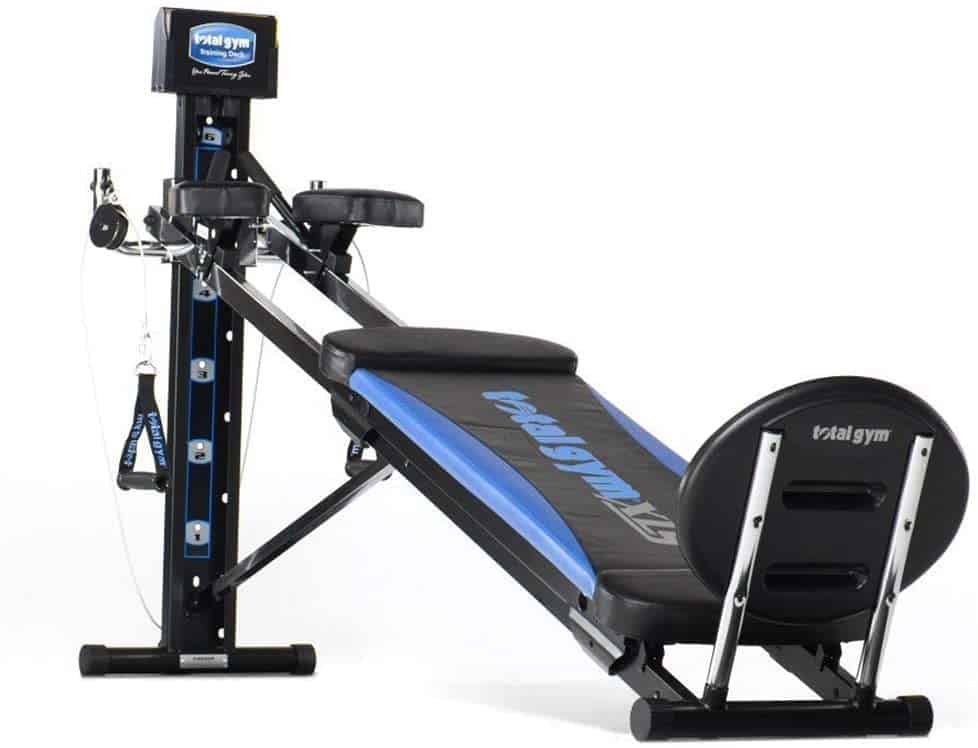 Assembly/ Set-Up
I admit: I'm one of those people that even an Ikea set can be hard to put together. But even if you're used to assembling furniture or equipment, there's another reason to look for a universal home gym set that's simple to put together.
If you plan on moving or need the ability to transport the equipment, it'll save you a lot of time, and maybe frustration, in the long run.
Weight Capacity
The weight capacity refers not simply to who should use it–but how advanced of strength training you can get. Granted, for most of us, myself included, the higher the capacity is not always worth the additional cost; it depends on your individual needs and fitness goals. That said, the higher the weight capacity, the sturdier the build tends to be.
Construction/Materials
Speaking of a sturdy build, I prefer home gyms that are made out of solid construction materials. Steel is a good choice. I also like to see a secure bolt system; some form of safety locks; and supplemental support.
Size & Storage
For size and storage, it depends on how much space you have–but even if I had more space, I'd recommend a home gym set that can easily be folded or tucked away.
Workout Activities
The most important criteria in some ways: I want to know what workouts you can do with the machine; I'm looking for ones that offer a true workout from head to toe, work out all the major muscle groups, and provide strength/resistance training.
Comfort
A machine can have the best features but be miserable to use. That's why it's always important for me to find an option that offers features like cushioned seats; comfortable material; head and neck support; ergonomic grips; and adjustable options.
Bonus Features & Company Reputation/ Support
Finally, I love finding equipment that offers perks like bonus workouts; supplemental streaming or app capability; fitness or workout trackers; warranties and support. Plus, I look into who makes the equipment and overall reputation.
Is Total Gym XLS Worth It?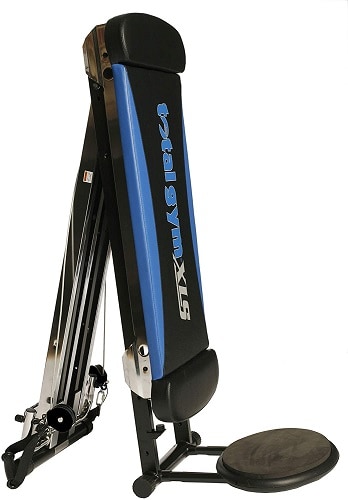 If you've heard of Total Gym XLS, it's probably because it's been notably advertised. From Walmart to Amazon to discount gym equipment sites and more, the machine has been featured on infomercials and claims to be the best of its kind, touting health benefits galore.
In fact, the marking alone may be appealing to some–though for me, Total Gym XLS had, even more, to live up to, due to its claims of success stories; and health benefits like building lean muscle, burning calories efficiently, and the best of strength training. Let's look into the claims, and whether or not Total Gym XLS is worth its hype.
Price
Total Gym XLS is neither the more affordable or most expensive option for a home gym, priced at $899.00 with free shipping on Amazon. If you buy through their site, it actually costs just under $1000.
However, they claim a price match guarantee policy. You'll also be offered 60-day money back guarantee, and flexible payment options. Overall, the price seems reasonable and a 60 day back policy is a huge plus.
Assembly/ Set-Up
Total Gym XLS not only is easy to set up; you don't have to assemble it at all. That saves time and any issues you might have were you to set it up incorrectly. While not my very most important feature, I love the no set up so I can get straight to working out and not worry about pouring over confusing directions.
Weight Capacity
Total Gym XLS has a rather high weight capacity at 400 pounds but it's also not nearly as much even as some competing multifunction workout benches, which can handle 600 pounds and up sometimes. For someone like me, the 400-pound capacity is more than enough, but it also shows that Total Gym XLS may not be as hefty as other models. The plus, of course, goes into a more compact design.
Construction/Materials
Total Gym XLS is supposedly endorsed by Chuck Norris, so I was interested to see how sturdy it really is. As something that works with a pulley and cable system, I also wanted to make sure it was both safe and user friendly. One thing that bothered me was just how hard it was to find information about the construction and materials–I always like to see transparency.
You'll get nylon strap handles, and what at first appears to be a solid frame. The problem is the mechanics haven't been optimized: many have reported squeaking and groaning and even slightly bent frames. Bolts are central to the design, but you have to be careful they are properly secured and not loose.
Overall, the frame itself is substantial, but the build quality could be better.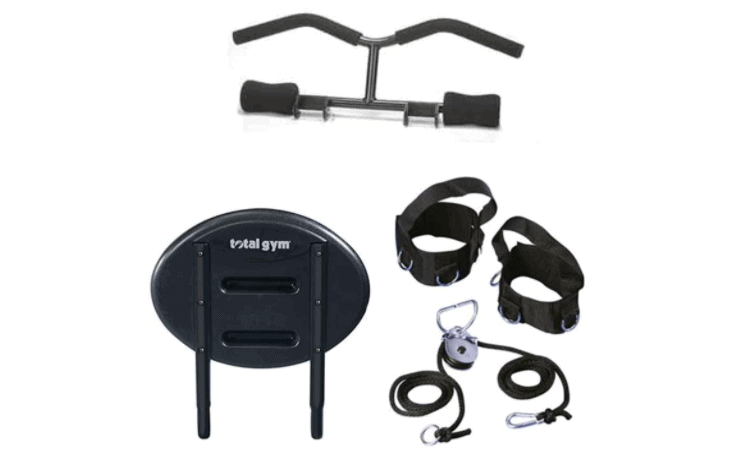 Size/Storage
When it comes to size and storage, it is a matter of preference, but for me, the Total Gym XLS is a happy medium. Neither so compact it's not very useable nor exceptionally bulky, it works well in a reasonably sized but not huge room:
Dimensions Unfolded: 19″ W x 90″ L x 43″ H
Dimensions Folded: 19″ W x 51″ L x 9″ H
Folded up, you really can effectively stow it away, plus it's a great option if you need to move or transport it for some reason.
Workout Activities
I have to say, I was initially impressed with just how much you can do with Total Gym XLS, with claims for over 80 workouts. Though I didn't get a sense of all 80 of those workouts, there's still admittedly a lot to love here.
A leg pulley and wing attachment are added onto the basic pulley system, plus a squat stand. You can easily get some great and varied strength and resistance training out of this; there's even the option to do pilates, which I saw as a step up from some of its competitors. Total XLS Gym does a nice job of adding leg exercises too.
Plus, it comes with an exercise chart, meaning you're not left out in the dark to do. While the activities themselves may not be exceptionally innovative, and I'd like even more aerobic options, this was mostly a win for me.
Comfort
Comfort with the Total Gym XLS is good in name, but its construction sometimes gets in the way. I appreciate the flexible handles, ribbing on the squat stand, and the padded head support.
While the features are there, I do feel like the quality could be upped, and a little more padding added. Ergonomic handles would also be a plus, especially for longer workouts. Overall, Total Gym XLS is not terrible in terms of comfort, but it also could be upgraded.
Bonus Features
Total Gym XLS does come with some added perks, and all of them are helpful. I appreciate the exercise chart, though it only provides information for 35 exercises–it would be nice to see them simply show all 80 exercises that you can supposedly tackle with this machine. It also comes with a training deck, and, interestingly, a nutritional plan made by Dan Issacson.
Dan Issacson is the President of his own fitness company and is known for personal training, especially working with celebrities and on the set of Paramount Studios. However, most reviews of his diet plan are linked directly with Total Gym XLS. On his own site, he endorses products, but I didn't find much in terms of credentials.
His basic diet philosophy is one I find reasonable and nutritional sound: energies in and out, with common sense strategies without extreme tactics.
Overall, the bonus features are decent, but they could offer a bit more, and be more personalized. And unlike some machines like ellipticals, you don't get the benefit of smart tech features.
Company
Finally, I wanted to look into the company itself. Total Gym XLS is owned by Total Gym Fitness LLC, which holds an A-plus rating and has been accredited by the Better Business Bureau for 18 years.
On Amazon, it received fairly high ratings, with an average of four and a half out of five stars. Many loved the workouts and ease of training, but negative reviews felt that for the price point, the quality and construction should be more solid.
FAQs
Where is the best place to buy Total Gym XLS?
You can find Total Gym XLS from a variety of outlets, including Walmart, Amazon, and even discount gym sites, as well as their main page;
Amazon
has the best competitive price for Total Gym XLS, though buying directly from Total Gym Fitness guarantees a price match.
How do you assemble Total Gym XLS?
The great thing about Total Gym XLS and home gym machines like it is no assembly is technically required, though you will need to add or adjust some attachments.
How does Total Gym XLS fold up?
Total Gym XLS really does save space, because it can fold up and store it when not in use. You can fold up Total Gym XLS by grabbing on to the glide bar, and sliding it towards the back crossbar. You need to make sure you do it with care, and stop about 14-13 inches before.
Final Total Gym XLS Review – A Good Buy for the Average Person
Overall there were things that impressed me about Total Gym XLS and outweighed some of the downsides. I think that, if you can keep the price under $1000 and you consider the warranty, you're getting a decent deal.
The storage, multitude of exercises you can perform, and additional guides are all pluses. Don't mistake this for a luxury product, but it gets the job done and is a decent starting point before investing in more expensive equipment.
Where to Buy: Amazon or Total Gym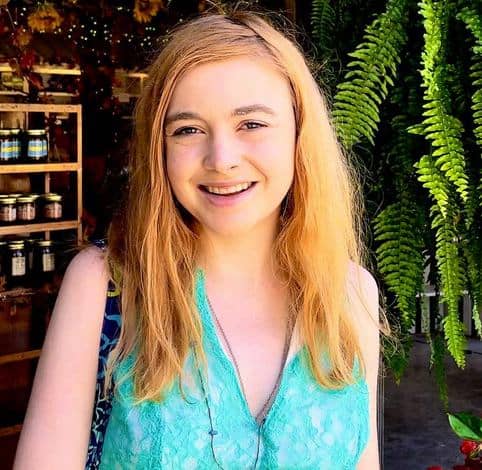 Erin Jamieson is passionate about health and fitness. She's worked as a track counselor, with related non-profit organizations. Erin has been published in the field of body image and emotional health. She is a former varsity athlete and has taken courses in cognitive and developmental psychology. She has spent a great deal of her time attending many nutritional counseling and information sessions. Erin's goal is to help readers find the right products, services, and strategies to help increase their health and happiness.