For a number of reasons, I have decided to rank Culturelle as one of my favorite choices when it comes to effective probiotic supplements. Why? You may ask. Well, first and foremost, I've tried it myself, and I was happy with the results the product offered me. I felt good the entire period I consumed it. Furthermore, I didn't experience adverse effects which, in my opinion, represents a huge plus of any supplement.
What Is Culturelle Probiotics?
Culturelle is a probiotic brand. Each product marketed by the company contains one single probiotic stain. Still, the manufacturer made a wise choice in selecting a solid type of strain.
Moreover, the products have been tested multiple times, and it seems they are good and effective. Most of them can be consumed on a daily basis. Culturelle comes with no less than 10 billion CFUs. You might think it is not a lot but for one single probiotic strain, it is a pretty decent number of active cells.
Culturelle Probiotics Products
The company markets a wide range of supplements that are categorized into four groups: digestive health, pro-well, kids, and babies. Let's take a quick look at each of these groups and see what kind of supplements each category provides.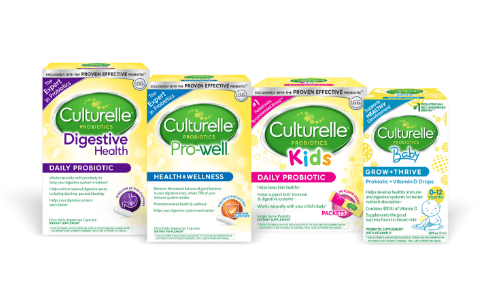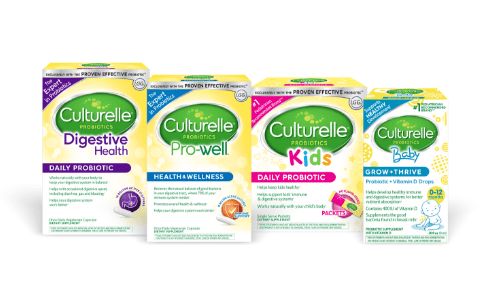 Daily probiotic capsules – restores one's digestive tract's balance and lowers potential digestive issues
Daily probiotic chewable tablets – works the same as the product mentioned above only with a greater taste (orange flavor)
Extra Strength – for a better digestive health support, the manufacturer created a product that contains twice as much active cultures as their daily probiotic
Women's Healthy Balance – this supplement was formulated to protect women's health by supporting the existence of yeast and good bacteria in both their digestive and reproductive systems
Health and Wellness – boosts your immune system. This probiotic must be taken on a daily basis
3-in-1 Complete – one daily serving of this product will support a balanced digestive system, a healthy heart, and a properly-functioning immunity
Immune + Energy – this Culturelle probiotic has a special formula. It provides a blend of B vitamins and probiotics. This combination will increase your energy while also promoting a healthy immune system
Health and Wellness for allergic people – it is free from dairy and gluten, but it is still powerful enough to improve or sustain your gut's health
Daily probiotic packets – if you want to support your kid's immune and digestive systems, this is a good product to consider
Daily probiotic chewables – it provides the same results as the probiotic listed above only that these capsules are easier to consume and your children will love them due to their rich berry flavor
Regularity probiotic and fiber – keeps your little ones' digestion running smoothly
Calm and Comfort – these drops contain probiotics and chamomile extract. The blend is supposed to soothe your infant and lower his or her digestive upset and fussiness
Grow and Thrive drops – this product improves nutrient absorption, boosts the baby's immunity, and helps the baby develop a healthy digestive system
Grow and Thrive packets – it is the same supplement like the one mentioned above only in the form of packets instead of drops. These packets are created for toddlers and they contain safe and gentle ingredients, including probiotics and vitamin D
Ingredient Profile
Every product manufactured by Culturelle comes with a strain of LactobacillusGG. However, depending on the variety you choose to purchase, there are certain differences in the supplements' formulas:
Digestive Health Capsules – LactobacillusGG, sucrose, sodium ascorbate, inulin extracted from chicory root, magnesium stearate, gelatin, maltodextrin, titanium dioxide, sodium ascorbate, and silica
Digestive Health Chewables – LactobacillusGG, mannitol (from wheat or corn), vitamin C, sucrose, citric acid, both natural and artificial flavorings, inulin, glyceryl behenate, xylitol, microcrystalline cellulose, etc.
Health and Wellness – LactobacillusGG, gelatin, titanium dioxide, maltodextrin, sodium ascorbate, sucrose, vegetable magnesium stearate, etc.
Extra Strength Capsules – the same probiotic strain, sucrose, inulin, gelatin, silicon dioxide, magnesium stearate, and colorings
Health and Wellness (the vegetarian version) – hydroxypropyl methylcellulose, LactobacillusGG, sucrose, sodium ascorbate, inulin, silica, etc.
Immune and Energy – zinc, LactobacillusGG, vitamin C, water, potassium chloride, potassium hydroxide, microcrystalline cellulose, colors, hydroxypropyl methylcellulose, etc.
Kids Probiotic Packets – probiotic strain, silicon dioxide, mannitol, vitamin C, sucrose, sodium ascorbate, inulin, and maltodextrin
Kids Probiotic Chewables – the same ingredients as the Kids probiotic packets plus the following elements: xylitol, stearic acid, natural berry flavor, vegetable juice, silica, citric and malic acids
Also, all Culturelle probiotic supplements are free from potentially-allergenic ingredients such as dairy, milk, and gluten. Also, it doesn't contain preservatives, wheat, yeast, soy, synthetic colors, and other possibly-harmful compounds.
The only potential concern that consumers might have is related to the product's sucrose content, but the supplement contains a very small dosage of this ingredient. In other words, Culturelle is famous for being safe for the majority of individuals.
How Should You Store Culturelle?
You don't need to put it in the fridge. Still, it is best to be kept away from light, heat, oxygen, and moisture. You will receive the supplement in a foil packaging with a protective role, and each capsule is individually wrapped for higher convenience.
Nutritional Values – Digestive Health Daily Probiotic – per one serving (one daily capsule)
| | |
| --- | --- |
| Calories | 0 |
| Carbohydrates | 0 g |
| Sugar | 0 g |
| Inulin | 200 mg |
| LactobacillusGG | 10 billion CFUs |
How to Properly Use It
Culturelle supplements come in various forms: capsules, powdered packets, chewable tablets, and even drops (for the baby section). There are product lines specially formulated to serve different purposes: digestive health, immunity boost, vegetarian-friendly supplements, and children's formulas. Usually, the daily recommended dosage is one capsule, packet or tablet per day.
Normally, you must follow the instructions written on the product's label, but if you're not sure how to properly use this supplement, you should seek your doctor's opinion. Each situation is different, and every single individual has unique needs. For instance, a person that takes antibiotics should consume a probiotic supplement a couple of hours before taking their medicine.
Culturelle Uses
Probiotics are rich in several types of active ingredients such as micro-organisms. The most popular ones are good bacteria and yeast. This type of flora is naturally found in one's intestines and stomach.
Still, certain factors like a health condition, prolonged antibiotic consumption, and even travel or trips can lead to gut flora unbalance. Culturelle supplements are recommended for people who want to restore their gut's health and their core area normal flora.
Probiotics are said to treat or alleviate the symptoms of a wide range of bowel issues, urinary tract infections, eczema, lactose intolerance, and many other health-related problems. You will find probiotics in foods like milk, soy drinks, yogurt, and juices. Still, many times you need to supplement probiotic intake, and that's where Culturelle comes in handy.
*Culturelle is not an FDA-approved product so make sure you consult your physician before consuming it.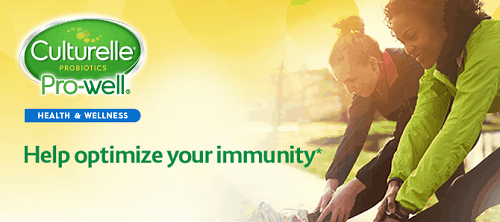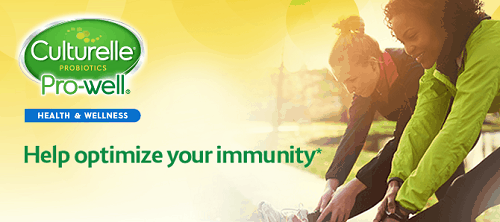 Pros and Cons
Advantages
The product comes with a unique formula that's different from the rest of similar supplements available on the market – Culturelle uses a pure probiotic strain which leads to superior health benefits
Probiotics like Culturelle fight fatigue, sleepiness and other issues created by antibiotic consumption;
LactobacillusGG is a highly studied probiotic strain so it is both effective and safe
The company markets a wide range of varieties, from powdered packets to chewable tablets and even children formulations
This supplement alleviates and can even treat issues such as diarrhea and an upset stomach
The probiotic strain contained by Culturelle might prevent infections caused by bacteria, viruses, and parasites
Lowers the risks of certain health conditions like inflammatory bowel disease
Probiotics protect your gut from indigestion, irritable bowel syndrome, and other gastrointestinal problems
Culturelle can also promote a healthy urinary tract
Disadvantages
The recommended daily dosage is one capsule or packet. Therefore, people who increase this dosage, thinking they will achieve quicker results, couldn't be more wrong! Taking multiple capsules per day might lead to side effects like gas, bloating, and stomach discomfort
This product might not be effective or good for individuals who have a history of chronic health conditions. For instance, if your immunity is significantly affected by a previous health problem, a probiotic might not be the right solution for you
Not all users will experience the same results. For each individual, this probiotic might work in a different manner
This type of supplement is not for everybody. So, you should always consult your doctor before taking Culturelle or any other probiotic
How Much Does Culturelle Cost?
The most convenient ways to purchase this probiotic is directly from the company's official website or on Amazon. However, you can also find it at many third-party retailers such as Walgreens, Costco, Walmart, Target, and Rite-Aid.
I couldn't find any refund-related details on the manufacturer's site which, for me, represents an important drawback. On the other hand, the company offers regular promotional prices and discounts for all their products.
Digestive Health (capsule form) – $23.29
Digestive Health (chewable tablets) – $25.29
Health and Wellness capsules – $23.29
The vegetarian version of the Health and Wellness probiotic – $28.99
Kids chewable tablets – $25.99
Kids powdered packets – $26.49
On Amazon
Possible Side Effects
For me, Culturelle worked great, without any side effects. Also, it is usually safe to consume and gentle on your stomach. Still, there can be some mild adverse effects that might occur. For example, a few reviewers have complained about gas and bloating. These issues should not persist more than a short period but if they do, you should immediately notify your doctor.
There are rare cases in which people discover they are allergic to probiotics only after they have consumed this type of supplement. In these particular situations, other more severe side effects can appear: rash and itching, trouble breathing, and dizziness. Fortunately, Culturelle is one of the safest probiotics I know, but I felt the need to mention all possible scenarios because you never know how your body reacts. That's why precaution is always a good idea!
Precaution Measures
Don't take supplements until you consult your pharmacist or physician. Tell them everything you know about your allergies and health history
Culturelle products contain sucrose which is a sweetener, so maybe diabetic individuals should limit their dosage
Pregnant or breastfeeding women must avoid consuming any supplement. They should only take the dosage that their doctor recommends if it is absolutely necessary.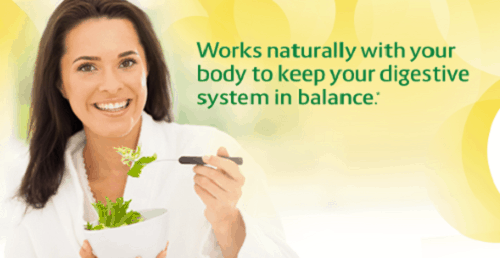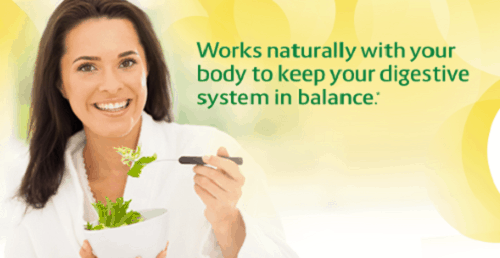 What Do Consumers Think About Culturelle?
All in all, it seems that this probiotic brand has managed to build a positive reputation and most consumers are satisfied with the way this product works. According to these customers, Culturelle helped them lowers their bloating and gas problems, improved their immunity, and increased their bowel regularity. On the other hand, a few consumers have complained about the product's price and about the fact that this probiotic made them experience temporarily increased gassiness.
Culturelle Probiotic Review – Bottom Line
There are plenty of probiotics out there, but it appears that Culturelle is an effective and safe one to consume, even though it only comes with a single probiotic strain. It contains gentle ingredients, expect sucrose, which is a sweetener and, in my opinion, should raise some questions.
Overall, Culturelle can help improve your digestive system and boost your immunity. Still, some think that its price is a bit steep. If you want, you can also browse the market in search for other potential Culturelle alternatives. Here are some of Culturelle's most important competitors:
Align Probiotic Supplement, Daily Immune Support – each container comes with 28 capsules. The product costs $18.78, and it will boost your immune system, especially after a cold;
Raw Probiotics for Women by Garden of Life – each tub contains 90 vegetarian capsules and it costs $38.49. Raw Probiotics supplement has no less than 85 billion CFUs;
Probiotic and Prebiotic Blend from GoLive – this one is the best option for when you're on the go. It comes in powdered packets, and each packet contains 15 billion CFU. You can purchase it for the price of $8.36.
This Might Interest You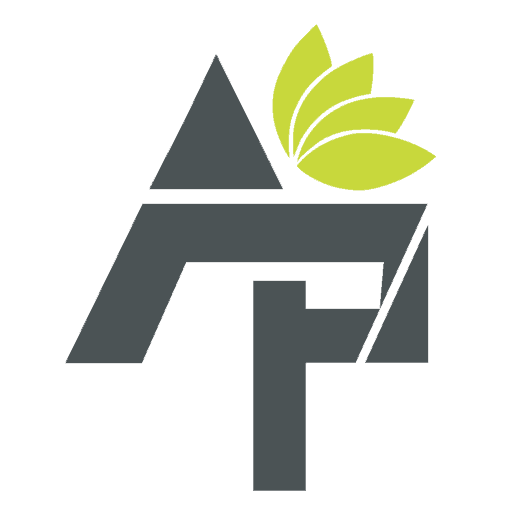 Alt Protein Team is a team of professionals and enthusiasts committed to bringing you the most up-to-date information on alternative protein, health and wellness, workouts, and all things health-related. We've reviewed a lot of products and services so you don't have to guess when you spend your hard-earned money on them. Whether you want to shed some pounds, build lean muscle or bulk, we can help you figure out what you need to do and what you need to have to achieve your goals.