In the technologically advanced world of today, anything is possible. Now you can virtually buy anything you want or need online. You can buy clothes, book tickets for shows, watch your favorite shows, or just about anything else.
In today's world, it is becoming even more essential that we maintain our health. With the risk of major life-threatening diseases, our health should be our top priority. To stay healthy and functional, we have to pay close attention to our diet.
If your diet is nutritious and clean, then chances of you getting major illness are reduced dramatically. So it is essential to consume organic, clean and healthy whole foods. The problem with this is that most organic foods are a bit pricey, therefore, most people choose cheaper, easier food options.
Lots of companies and start-ups are trying to solve this problem and give everyone the equal opportunity of acquiring a healthy lifestyle. There are a lot of e-commerce companies that deliver healthy and organic products on your doorstep. In today's review, we will review two of these companies. We will be doing a point-by-point comparison between Amazon and Thrive Market.
Thrive Market is relatively new on the organic food scene but their growth rate and success speak volumes about their quality. Thrive Market is quickly becoming a fan favorite among people who are into organic, GMO-free products. It is apparently cheaper than the good old Amazon.
In this review, we will first talk about the features of both and then compare them both on a different basis such as price, product variety, shipping facilities etc. We are hoping to find whether the claim that Thrive Market is cheaper when compared to Amazon is a myth or a reality.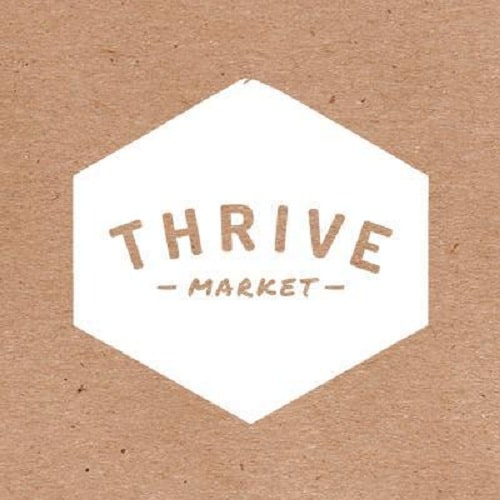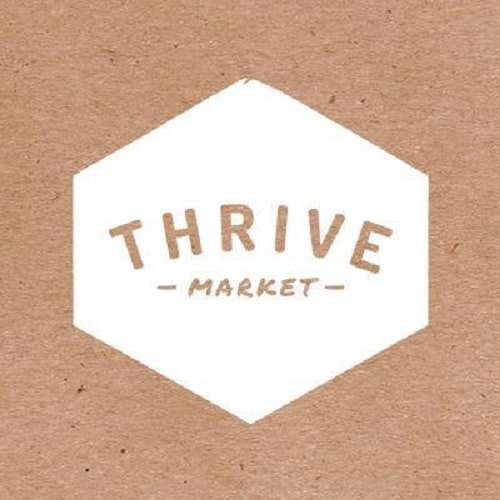 Thrive Market
Thrive Market is a membership-based e-commerce grocery retailer that offers organic products at a reduced rate. It is like Costco meets Whole Foods. It was launched in 2014 and since then has managed to become one of the fastest growing start-ups. Thrive Market sells a variety of household items such as food, Beauty, bath and body products, Home products such as dish soap, home décor etc., Health requirements and commodities for babies and kids, pet supplies etc.
Thrive Market's goal is to get healthy, organic products, especially food, to every stratum of society. They make sure that eating clean and maintaining a healthy lifestyle is affordable for all. This organic e-commerce start-up was founded to make organic products easily available while helping the local community grow.
Thrive Market was formed with a clear goal in mind; to make food less complicated. And that is exactly what the awesome people that work there are doing. Thrive Market believes that food should be nurturing, healthy, made with real ingredients, and kind to nature while not compromising taste or breaking your bank account.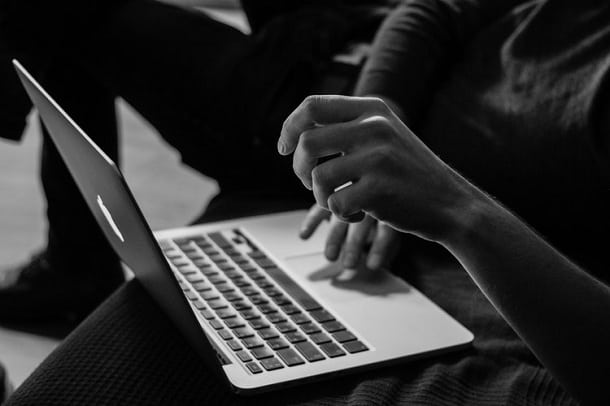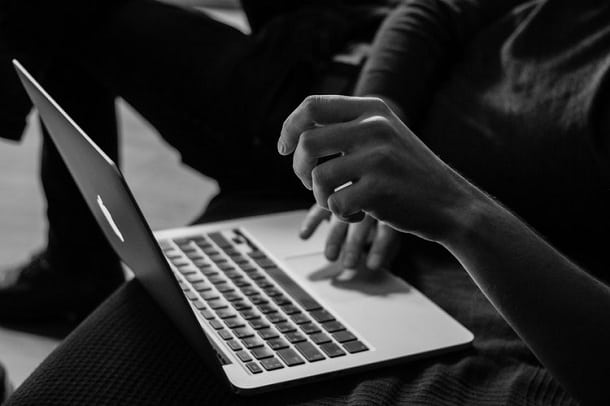 Quick and Reliable Shopping
At Thrive Market, it is made sure that grocery shopping is more of a fun experience rather than a research project, a boring time-consuming activity or an ethical predicament. The items are picked due to their wholesome goodness and sold without adding unnecessary mark-ups.
The brands that make it on the list of Thrive Market are selected with care and has to pass several standard checks. Whether the item is a box of cereal or a bar of soap, it needs to meet with the company's standards. So you do not need to research the merits of a product, because the highly efficient team at Thrive Market gives the products rigorous tests assuring that the items on the Thrive Market are of the highest quality.
Thrive Market believes that every person has a right to know about the foods that they are eating. Where the food comes from and what it contains are the fundamental rights of the consumer and Thrive Market makes sure that these rights are fulfilled. Which is why all the products sold on Thrive Market have a clear and concise labeling on them notifying that they are organic.
GMO-Free & Organic Products
Thrive Market does not sell anything that is a health concern and that includes items having genetically modified organisms or GMOs ingredients. All products on Thrive Market are GMO-free and totally organic. They also provide a wide selection of USDA Certified organic foods. GMO products and ingredients are prohibited according to USDA.
Thrive Market website is absolutely user-friendly with all the items neatly categorized and easy to find. They tag everything from which makes the item that you are looking for easy to find without searching the website for hours on end.
The tags are in the form of values so you can find products by the values that matter the most to you. There are over 70 values on Thrive Market and the top-selling values are Gluten-free, Moms, Paleo, Raw, Vegan etc. You can also find values like woman-owned businesses, nut-free, non-GMO, cruelty-free etc.
All this is available for an annual membership charge of $60. You can take a 30-day free trial and if you think this e-commerce is not working out for you, then, you can easily cancel your subscription and you will get your refund.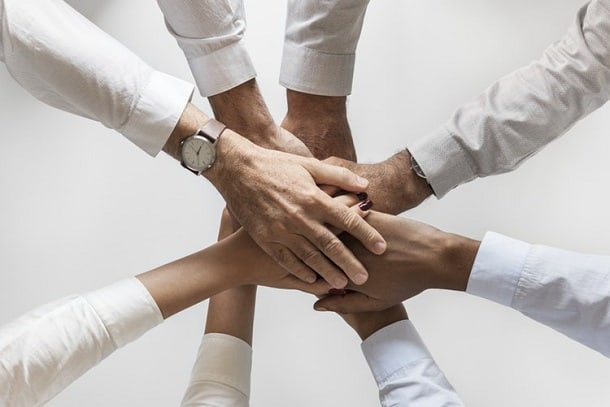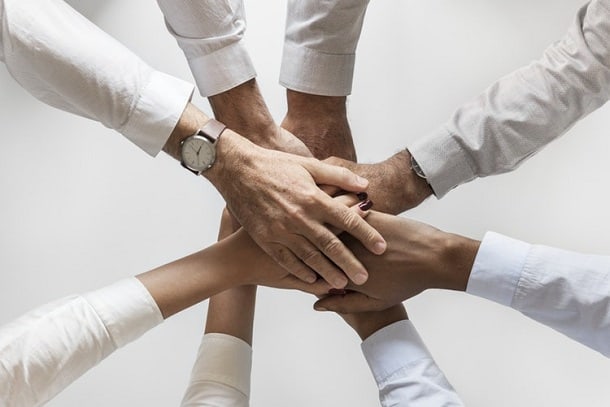 Community-Oriented Company
Thrive Market is not just great on the business side, but it also is a responsible and community-oriented company. With every person that joins Thrive Market, they are helping a low-income family get the healthy and nutritious lifestyle they need. Through a special charity program by Thrive Market called Thrive Gives, they sponsor a membership to a low-income family, veteran, student or teacher.
They started this program in order to make healthy, organic and clean living accessible to everyone. With this program, Thrive Market aims to provide a healthy lifestyle for 23 million Americans. They aspire to help families live healthy while reducing diseases such as diabetes, pulmonary diseases, obesity, nutrient deficiencies, and other diet and lifestyle-related diseases.
Not just that, but they also provide the Gives beneficiary with educational content and grocery supplies. You or someone you know that can benefit from this program can apply for it on the Thrive Market website.
They also conduct charities by working with non-profit organizations. Thrive Market partners with non-profit organizations like Feeding America which then distributes free membership to the people and families they serve.
A Definite Hit With App Lovers
Thrive Market also recently just launched their Android and ISO app that you can download for free to make your shopping experience even more convenient and easy. With this app, you can create lists of your orders, save items for later times and order whenever you want to. You can even update the list whenever you think of something you need.


Amazon
Okay, let's get real. I am pretty sure that almost everyone knows what Amazon is and has used it at least once in their life. No, we are not talking about the Amazon River. We are talking about the Amazon shopping site.
Amazon is a multi-billion (Yes, billion) dollar e-commerce and cloud computing company with a global reach. Amazon provides its services to most of the countries in the world and it is still expanding its empire. Amazon is the world's largest internet-based company by revenue. The company changed the way we shop by making it easier, with more to choose from and doorstep delivery.
Amazon has its fingers dipped in a lot of pies, from health and wellness to stationery, to fashion and more. If you can imagine it, Amazon provides it.
And it doesn't stop there, on Amazon you can sell your services as well. If you are an entrepreneur or an inventor and have a good product then you can sell your product on Amazon. Of course, it is not as easy as it sounds but it is something that can be done.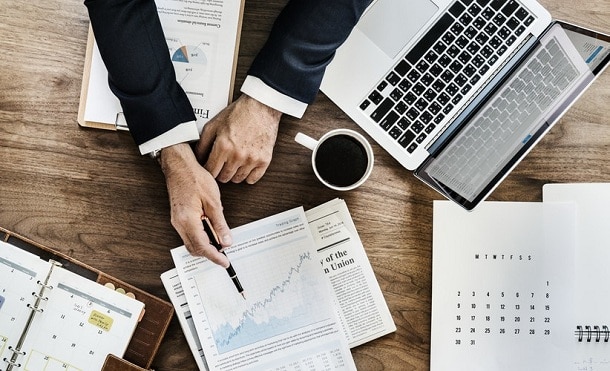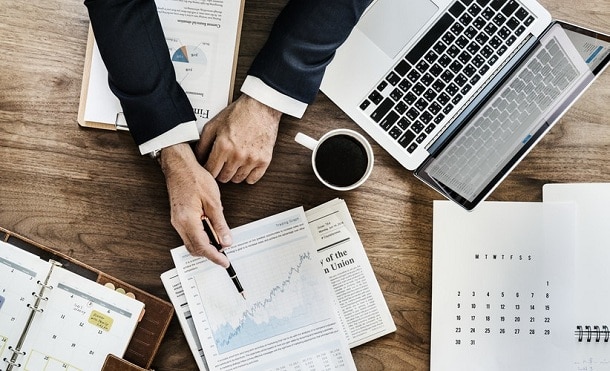 Environmentally Friendly
Amazon promotes environmental conservation through various programs and Amazon also plays a successful role in increasing employment quality and lifestyle.
With subscriptions like Amazon Prime, it is dominating the e-commerce scene. Amazon Prime is a subscription-based service whose benefits include fast delivery, access to exclusive entertainment in the form of movies, music, streaming services, and books. All this for a fee of $12.99 per month.
So, we just took a look at some of the features of Amazon and Thrive Market. Now that we know their basic services we can finally get to the comparison part of the article. We will compare both these e-commerce companies to each other and discuss some of the features that make one better than the other. So let's dive right in.
Thrive Market Vs Amazon – Comparison
Subscription or membership charge
Okay so, firstly let's talk about the subscription or membership price. With Amazon, there are no subscription charges unless you use Amazon Prime. If you are using the good old Amazon, then a lot of things will not be accessible to you. Like extra fast delivery. So Amazon Prime has a subscription charge of $12.99 per month. If you calculate it for a year, then the charge would be $119. While the membership charge of Thrive Market is an impressive $60. So per month that comes out at $5.
So to summarize the math, Thrive Market saves you almost $59 compared to Amazon. And the charge of using Thrive Market per month is about $5. So that is a huge saving. And that is where the point goes to Thrive Market.
Saving Guarantee
So this is a pretty cool feature that Thrive Market has. Now your annual fee is $60. Say, that year you managed to save $30, then Thrive Market will automatically add a $30 Thrive Cash to your account. With this cash, you can buy any of the Thrive Market products. The cash expires after 60 days, so you need to buy stuff before that.
This is pretty cool because your annual membership pays for itself in savings. There is not a feature like this or similar to this on Amazon and that's why another point goes to Thrive Market.
Products
Thrive Market has all organic products, some of which are USDA certified. While Amazon too has a section of organic products but it is just that. A section. Most of the products sold by Amazon are commercial products, unlike Thrive Market who has a special niche.
So if you are a vegan, a vegetarian, a loyal follower of paleo diet or you like to use organic produce, then Thrive Market is for you. It has a wide selection of specialized organic products. But if you want to buy Cheetos, then maybe try Amazon as Thrive Market does not sell mainstream commercial products.
Price
Okay, so this is another factor that will help us to determine the ultimate organic champion. So for this, let's do something fun. Like, let's create a dummy shopping list and compare the prices of Amazon and Thrive Market for the same. So, let's begin.
Organic Ketchup by Anne's Homegrown
Sea Salt Grain-free Tortilla Chips by Siete
Caesar Dressing with Avocado Oil by Primal Kitchen
Organic Chewy Granola Bar Chunky Chocolate Peanut by Nature's Path
Okay, I think this much is enough. I have not included the shipping price. Just the product prices on Amazon and Thrive Market. So if you add all that up:
| | |
| --- | --- |
| Total on Amazon | Total on Thrive Market |
| $34.78 | $16.46 |
All those products are almost half the price on Thrive Market compared to Amazon. Same quality food with the same size from the same company, for different prices. This is not to say Amazon is very expensive because there are some items that are cheap but compared to Thrive Market, Amazon is expensive. So if you want to buy organic food at an affordable price then Thrive Market is your new best friend.
Bulk
This is again a disadvantage of Amazon. Some things you cannot buy by themselves, you have to buy them in bulk, while Thrive Market gives the freedom to choose a single unit of an item. So another point to Thrive Market.
Categories
While Amazon is great, it has a pretty condensed tags or category to choose from. This makes finding a specific item difficult. It is like finding a needle in a haystack. Thrive Market takes another point there. Remember when we talked about values in this review before? Well, Thrive Market categories their products in more than 70 values. Some of these values also include ethically sourced, made in USA, cruelty-free, hypoallergenic etc. This saves time while making sure that you find the product you want.
Shipping charges
So you do have to pay shipping prices when purchasing through both the e-commerce sites. But if you purchase items more than $49, the shipping is free in case of Thrive Market. And that is really sweet. You not only have the option of buying items cheaper but you also get free shipping on products beyond $49. While there is an option of free shipping on Amazon Prime but only on selected items.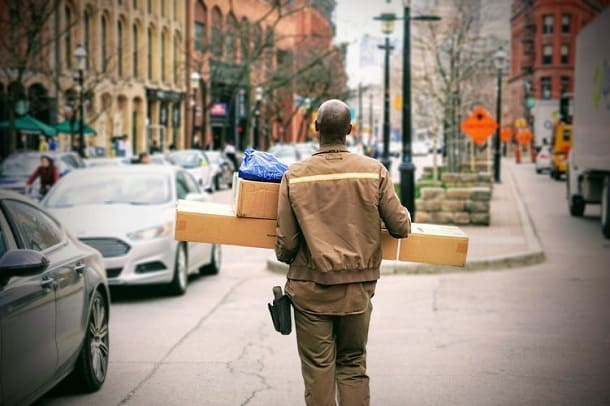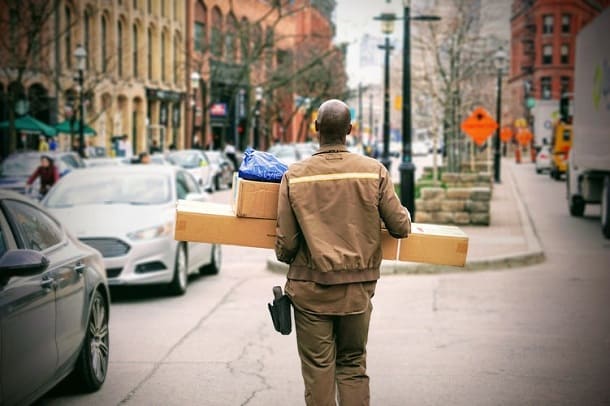 Shipping time
But shipping on Thrive Market takes about 3-4 days or more sometimes. So you have to plan your orders well. If you want garlic powder the next day, then sadly Thrive Market will be unable to help you there. For immediate shipping, Amazon Prime has got Thrive Market beat.
Free Add-ons
Thrive Market has another feature that makes it really awesome. Thrive Market almost always have a free with purchase add-on option. This could be in the form of organic coconut oil, granola bars etc. This just makes Thrive Market another reason why it should be your go-to organic produce purchasing site.
Amazon or Amazon Prime does not have this option. You get what you buy, sometimes at lower prices but not for free. So Amazon has to suffer another crushing defeat here.
Organic and Non-GMO
We mentioned earlier in this comparison review that Amazon stocks mainstream commercial products while Thrive Market has only organic foods. Additionally, Thrive Market also bars all GMO items or products containing GMO as an ingredient while Amazon does not have such strict Non-GMO policy. Some items may be non-GMO while others may contain GMO and may not be organic. Again, on Amazon, you get what you search.
Recyclable packaging
All Thrive Market packages are 100% recyclable. So if you are conscious about the environment then you will definitely appreciate Thrive Market's recyclable policy. While Amazon cardboard packages and bubble wrappers are recyclable, but bubble wrappers with the paper outside are not recyclable. So Amazon packages are partially recyclables. Not a complete deal-breaker though.
Variety
As Thrive Market especially has a niche in Organic, GMO-free products, it also has more variety. You can get organic popcorns, cruelty-free beauty products etc. While Amazon is not that bad in terms of variety but it is harder to find organic products. This seems more like an advantage for both. SO that category is a draw.
Thrive Market Vs Amazon Comparison At a Glance
| | | |
| --- | --- | --- |
| | Amazon | Thrive Market |
| Subscription price | $19.22/month, $119/year | Less than $5/month, -$60/year |
| Saving Guarantee | Not available | Available |
| Products | Mainstream + organic | Only Organic |
| Price | Usually higher | Usually lower |
| Unit | Bulk mostly | Can be single |
| Categories | Fewer tags | Ove 70 values |
| Shipping charges | More | Less, none for and above -$49 |
| Shipping time | Quick | 2-3 days or more |
| Free add-ons | No | Yes |
| Organic | Not all items | Yes |
| Non-GMO | Not all items | Yes |
| Recyclable packaging | Partially | 100% |
Okay, so those were some major comparisons between services and products provided by Amazon and those provided by Thrive Market.
Honest Opinion
From the comparisons, it is clear to see that Thrive Market gives you way more than the money you are investing. While Amazon is pretty great overall, for organic products, Thrive Market is the clear champion.
Thrive Market is cheap. Not just cheap compared to Amazon but also when compared to local grocery stores. Local groceries do not usually have that many varieties, especially those in rural or small towns. The choice for high-quality organic products is usually slim to none.
Even if you do have a Costco or a Whole Foods, they are usually expensive, not including the price for gas and taking time to go grocery shopping after a hard day's work. Relatively, Thrive Market seems like a better option.
Thrive Market is also being responsible for the community as it tries to help people who could not afford healthy food to avail it at an affordable price. Usually, organic food and other products are more on the expensive side and generally unaffordable by most people.
Thrive Market takes care of this problem by making healthy, organic products available to everyone. As we saw earlier in the review, some items had as much as 22% off on Thrive Market. This makes a healthy and clean lifestyle affordable. Also, Thrive Market gives discounts and coupons so the price becomes even cheaper.

We especially loved the Saving Guarantee feature. It is pretty neat that you almost get back the money you invest on the membership subscription. And since it is Thrive cash, it is easier to use them on the Thrive Market products. This feature alone is worth getting a membership.
The membership price itself is quite low when compared to Amazon. This makes me love shopping on Thrive Market even more. It is great that you have a huge variety of organic and healthy products for less than $5 per month. I mean that is crazy and something we are definitely loving.
Thrive Market directly sells to their consumers i.e. us, without adding any extra mark-ups or involving a middle-man or other retail chains. This ensures the affordability of the products.
Thrive Market also gives back to the community and environment as we mentioned earlier in this review. With every membership subscription purchased, a family or a veteran or anyone who cannot afford wholesome food gets a free membership. So you are not just helping yourself save some money but you are also helping other people.
We especially love the free products that you can avail on your purchased products. Features like these make us love Thrive Market even more.
Thrive Market's insistence on using recyclable packages and 0% waste policy also helps the environment.
But why shouldn't we have the best of both the worlds? While Thrive Market is clearly the organic products champion, Amazon is not far off. Amazon caters to several niches and not just organic, GMO-free products.
With Amazon, you can buy just about anything your heart desires. You can buy video games, processed foods if that is what you want, electronics, clothes, anything. Also with the addition of Amazon Prime, you can even get same day or next day delivery. You can enjoy free shipping of certain products or you can enjoy movies and shows. So really, Amazon is good for a lot of things.
Final Thoughts
Personally, I buy organic foods and other products from Thrive Market and other products from Amazon. So it is a win-win situation.
This was just a personal opinion, you can obviously try both the services out and see which one works the best for you. We hope that we helped you save some of your hard earned money and make the choice that is right for you!
Recommended Reads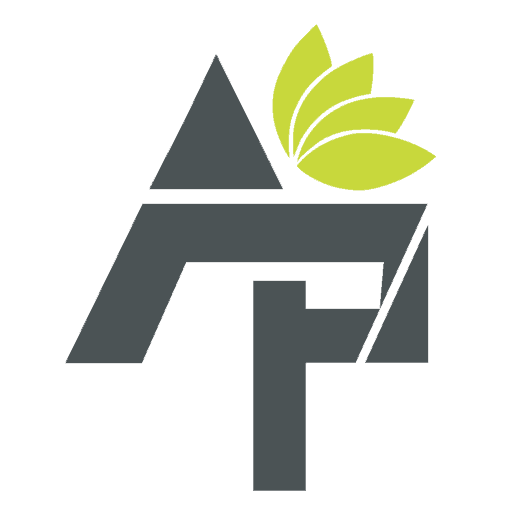 Alt Protein Team is a team of professionals and enthusiasts committed to bringing you the most up-to-date information on alternative protein, health and wellness, workouts, and all things health-related. We've reviewed a lot of products and services so you don't have to guess when you spend your hard-earned money on them. Whether you want to shed some pounds, build lean muscle or bulk, we can help you figure out what you need to do and what you need to have to achieve your goals.