Superfoods have recently become a popular part of the American diet. What many people often seem confused about is what exactly superfoods are and why you should be eating them. Basically, superfood is a term that was created with the intention of marketing. These are just foods that are nutrient rich. The foods are a great addition to any diet and a diet rich in these super foods can be beneficial to anyone.
What Are Superfoods?
Superfoods are foods that are rich in nutrition. They are packed full of vitamins, minerals, and antioxidants. All in all superfoods are an amazing choice for anyone who wants to improve their health quickly and through the use of a good diet.
Top Superfoods
Blueberries
Quinoa
Salmon
Steel Cut Oats
Greek Yogurt
Coconut Oil
Kale
Acai Berries
Cocoa
Eggs
Sweet Potatoes
Oil
Avocado
Chia Seeds
Cauliflower
Tea
Pumpkin
Flax Seeds
Walnuts
Spinach
While this list is not complete, you will find that these are the top picks among health and nutrition experts as the very best superfoods.
How to Choose Superfoods – Five Decision-Making Tips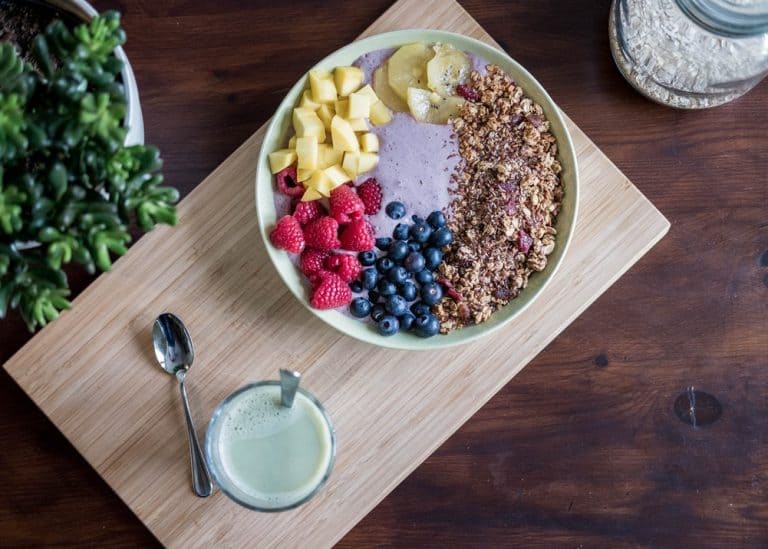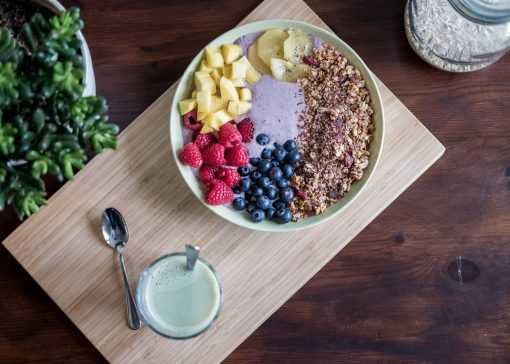 Choosing superfoods can be tough. Today you have the option of choosing a special superfood product that combines multiple superfoods in an attempt to offer complete nutrition in an easy to consume form.
Tip # 1 Ask a doctor before taking any supplement.
Tip #2 Look for products that are locally sourced.
Tip #3 If choosing a supplement, look for one that does not have added sugar or other unnatural ingredients.
Tip #4 Choose products that are only made in the United States.
Tip #5 Be sure to check if children are using the products that they are safe for them.
These tips should help you with being able to choose the right superfoods.
Five Tips for Buying Superfoods
When buying superfoods or superfood supplements, be sure that you are looking for a few specific things.
Tip #1 Buy organic when at all possible. This is a good measure to take with supplements and whole foods.
Tip #2 Buy products that are locally sourced when possible. This will help to ensure that you are not paying for a product that was harvested too soon or will have a shorter shelf life.
Tip #3 Look for affordable options, but don't let price sway you to products that are lower in quality.
Tip #4 Consider buying in larger quantities to save money. Some companies offer very affordable choices for samples so that you are sure to like it before buying in larger amounts.
Tip #5 Really consider a superfood formula that will work for you. If you don't like to drink a lot, you can choose a bar or a complete nutrition drink.
This will help you to ensure that you are going to have all of the nutrition that you need.
What are the Different Types of Superfoods Out There?
There is a wide range of different types of superfoods out there. Here are just a few for you to consider and think about.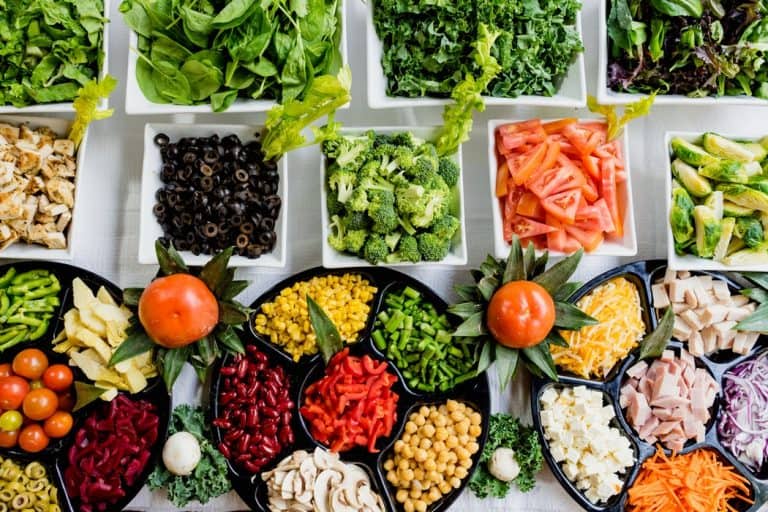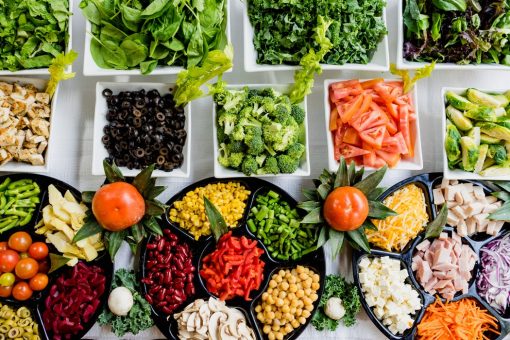 Natural Form
Superfoods in their natural form are whole grains, fruits, and vegetables. These superfoods are delicious and offer a number of nutritional benefits that will increase your health and leave you feeling great. That being said, not all areas of the country or all seasons are conductive to the production of superfoods. So, there are times when superfoods might not be available to you.
Food Products
There are many food products that are produced today that are superfoods. These products come in a variety of forms from bars to crackers and even cookies or other delicious tasting treats. The power of superfoods does not have to be boring, bland, or plain. Instead, superfood products combine the ingredients in a way that make them so delicious that even children will love them.
Supplements
Supplements are another way of consuming superfoods and one of the primary choices for my review. These superfood products allow you to get what you need in an easy to consume form. Some are powders that you simply mix into your favorite beverage. Some are in the form of shakes which you can consume to replace a meal. Still, others are simple drink mixes that you add to water and enjoy.
One thing is for certain, no matter how you choose to consume superfoods, you are going to love the overall benefits that they offer for your health.
Pros
Scientific research backs up the top superfoods.
Superfoods offer you nutrition that you can't get elsewhere.
Recipes are available to create unique and exciting meals with superfoods
Superfoods offer you a wide variety of foods to choose from.
Eating superfoods helps you top nutrition.
Cons
Superfoods do not necessarily make you lose weight.
They are not always the healthiest food choices for your personal gut.
Superfood products can add sugar or other ingredients that are harmful to your health.
The diet industry in the U.S. does not have regulations like they do in some European countries.
Superfoods can be expensive
Questions and Answers
Which superfoods should you aspire to eat regularly?
There are five superfoods that everyone should have a routine part of their diet.
Tomatoes – Tomatoes are high in vitamins, lycopene, potassium, and fiber. Lycopene is actually an antioxidant that has been linked to protection against prostate cancer.
Olive Oil – Olive oil should be the number one fat in anyone's diet. It can actually help to lower your bad cholesterol.
Berries – Berries are rich in antioxidants and anthocyanins. Anthocyanins actually help to promote brain health.
Leafy Greens – Leafy greens like spinach and kale are packed with minerals, vitamins, and proteins. They contain phytochemicals that can protect your eye health.
Walnuts – Walnuts are a great source of whole nutrition. They offer healthy fats, protein, phytochemicals, Omega-3 fatty acids, vitamins, minerals, and fiber.
How should you eat superfoods?
Superfoods can be eaten in many different forms. You can consume them raw or cooked. Some superfoods are better if left in their raw or natural form like walnuts, but others like berries offer the same benefits either way.
Best of Guide
This compilation of the best American superfoods that are readily available for mass markets. They are all readily available and offer all of the nutritional benefits that you would expect. Keep reading to ensure that you know exactly which superfoods are the best buys for your money.
1. Better Body Foods, LivFit Organic Superfood
Better Body Foods offers a nice line of Organic Super Seeds Blend. There are a few different flavors for you to choose from which means that you can choose on that works for you. We personally tried three of the products in the LivFit Organic Superfood line: Organic Super Seeds Blend, Organic Cacao Powder, and Organic Superfood Blend. Here is what we thought:
Organic Super Seeds Blend, $14.78
This product is a really great additive to different smoothies and protein shakes. It is a blend of the healthiest seeds that nature has to offer. There are no additives. The ingredients are: organic chia seeds, organic milled flax seeds, and organic hulled hemp seeds.
You get 2500 mg of Omega-3 in each serving, as well as fatty acids. I used this blend in a few different ways. I added them into my protein shakes for lunch. When added to my chocolate protein shake, it added a nice nutty flavor that was pleasant. I also chose to try it out on yogurt with some fruit and it provided a little bit of texture and crunch that was pleasant as well as having a really delicious taste.
Organic Cacao Powder, $14.88
The Organic Cacao Powder is truly a unique and versatile product. I love that it offers some health benefits while tasting amazing in baked goods, protein shakes, smoothies, and even in a simple chocolate sauce to have on ice cream. My entire family loved the goodies that I made with this powder. This means that they got the great superfood benefits without knowing it which was a total win for this mom.
Organic Superfood Blend, $16.48
The Organic Superfood Blend has a neutral flavor and can be used in a large variety of different ways. The company's website suggests using it in smoothies and pasta sauces. The first thing that I noticed about this blend is that it is not like any other superfood blends that I have used in the past.
The ones that I had previously tried from other companies were mostly flavored. I did like the versatility of this one. I added it to a jar of pasta sauce one night and everyone ate it, none the wiser. I also added it to my normal smoothie recipe and there was no noticeable difference.
I did try to drink it on its own in water and that was not really something that I would choose again. Overall a great product and one that I will definitely be purchasing in the future.
Pros
Affordable
Delicious
Perfect for the Whole Family (even the kids will enjoy these!!!)
Easy to Use
Cons
Not Available in Mass Supermarket Chains Across the Country (but you can order online!)
No Additional Flavor Choices (protein powder comes in vanilla only, superfoods blend is only available in one flavor)
2. Acti-Labs Nutriceutical Supplements
Acti-Labs is a unique new company in the United States. They originated in France, and their products are available in a variety of different markets around the globe. The products from Acti-Labs that I tested are all products that work amazingly well.
I will continue to use each of these on a regular basis and plan always to have them on hand. I tried a wide range of products from Acti-Labs, but the ones that fall in the superfoods category include Vit Fit, Hydraslim, Acti-Vate, and Strip Tea. The biggest bonus that I have found with these products is that I have seen weight loss as well.
Vit Fit, $20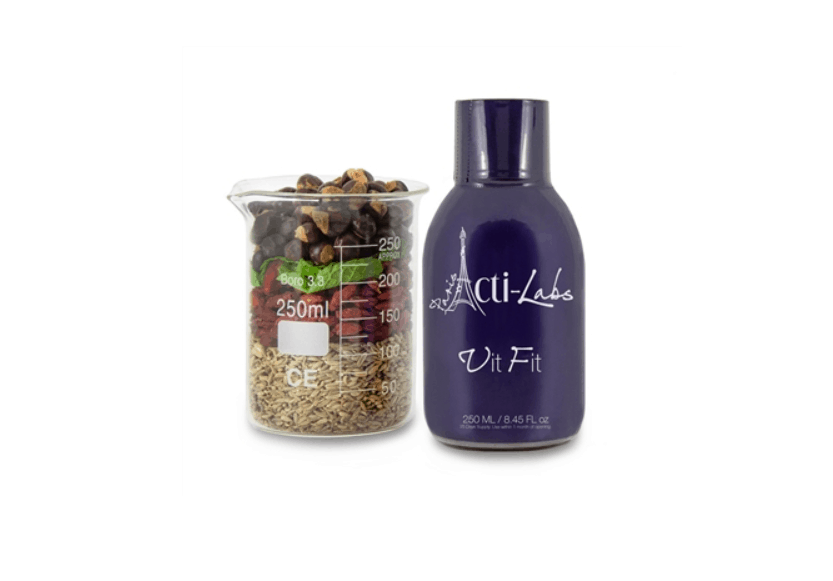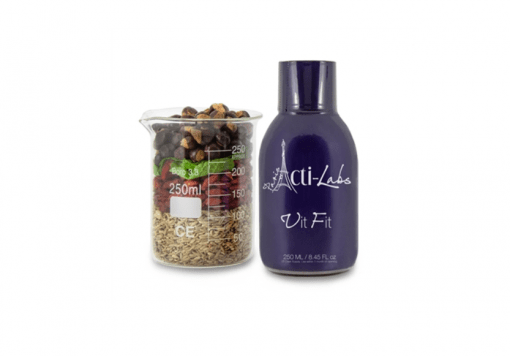 Vit Fit is a unique liquid vitamin shot that you can use each day. This liquid vitamin boosts all of the nutrition that you need. The taste of this is not very good, but it is an excellent option for anyone who wants a quick solution to total nutrition.
I have to admit that this is one brand that I have tested that I just will not live without. I have a bottle of Vit Fit on hand at all times because I feel so good and it is made with a great blend of vitamins from American superfoods.
Hydra-Slim, $18.50
I won't lie. I call Hydra-Slim my miracle in a bottle. This product is a unique way to get the nutrition that you need. Hydra-Slim combines artichoke, fruits, and a blend of teas to help cleanse and purify your body at the same time as making sure that you have all of your nutritional needs met.
This product helps you to de-bloat, lose weight, and all you do is make a tea with 500 ml of water in the morning. Then you simply simp on this tea all day long. I finished mine just before bedtime each night. I had energy that I have not had in years and continuously lost weight and helped my body to balance.
Strip Tea, $16.50
Strip Tea is another amazing product (obviously, I am a fan of the superfood benefits from Acti-Labs!). It works to help cleanse and purify your body. It aids in weight loss and helps you to feel less bloated. I noticed a HUGE loss of inches in my waist during this time. This product uses a blend of tea and herbs to ensure that your body is jump-started with cleansing itself.
Acti-Vate Shot, $21.50
Energy shots are all the rage right now. However, they are mostly filled with dangerous chemicals that could have lasting effects on your health. This is where Acti-Vate comes in. It is a healthy energy shot that will leave you with energy for hours. The best part is that it is a vitamin shot, so it is 100% vitamins and minerals and nothing unnatural or unhealthy.
These are all vitamins and minerals that are naturally found in the body and in the superfoods that we are encouraged to eat. This has been a life-saver as a mom. It tastes a little sour, but all in all, it is a great choice for you to have the energy that you desire.
Pros
Affordable
Made from vitamins and minerals without artificial flavors or materials added to them
Easy to obtain with quick and affordable shipping
Cons
Taste (not very good, but since it is a "shot" it is easy and quick to take)
Products are often sold out, and it seems that the company cannot keep them in stock
3. Human N Super Beets
Human N is a small company. They are the creator and producer of a unique superfood product called Super Beets. It provides the body with the power of beets in order to ensure that you get all of their amazing benefits. On Amazon, one package of HumanN SuperBeets - Circulation Superfood | Amazon is $39.95.
Super Beets is a unique product from Human N. Many people do not realize that they have a NO (Nitric Oxide) deficiency. This deficiency is something that can cause a number of health related issues. By improving Nitric Oxide, you will have better circulation, healthier heart function, a healthy blood pressure, increased energy, and endurance.
I noticed a number of huge benefits during the time that I tried Super Beets out. I was able to run longer and harder at the gym. In addition, my blood pressure stayed at a healthy level, and my cardiologist said that my heart has never worked better. I only wish that I had found Super Beets years ago!
Pros
Reasonable price
Delicious black cherry flavor
Perfect for the whole family
Cons
Not available at retailers
You have to pay shipping
Not a whole nutrition source
Read here my full comparison – SuperBeets vs BeetElite!
4. Orgain
Orgain boasts clean nutrition. (Read my full review here!) This company makes a wide variety of products which are full of the superfoods and their nutritional benefits. They offer a complete line of organic products that will help you to have a wide range of benefits to your health.
One of the unique things about Orgain's product line is that they have a few choices for children as well as adults. I chose to try out the following products: Kids Protein Organic Nutrition Shakes, Organic Protein & Greens Plant Based Protein Powder, Grass Fed Pasture Raised Collagen Peptides, Organic Superfoods, and Organic Kids O-Bar.
As a mom, I worry about my kids getting enough of their nutritional needs met. Far too often the health market seems to skip over the needs of children. I love that Orgain is looking to fill those needs. Their products are available online, but I have not been able to find them locally even though they are supposed to be at different retailers. The price point is nice for a product that is specifically targeted as "children" since those are pretty pricey typically. All in all, these are a great choice that offers kids a complete balanced nutrition.
First off, I want to mention that I tried the Creamy Chocolate Fudge. There is also a Vanilla Bean flavor. This protein shake is pretty awesome if you are not a big drinker. Some days, I can't take all of the supplement drinks that I want to because I just cannot drink that much.
This protein shake drink brings together a delicious and healthy protein shake and a greens drink at the same time. It is delicious and offers the best of both worlds in one affordable shake option. I definitely will be purchasing this and keeping it on hand for those days when I just do not want to drink both a protein shake and a green drink.
Collagen is supposed to be one of the superfoods that most people do not get in their diets at all. If you are not consuming bone broths or marrow, there is a good chance that you are not getting everything that you need. So, Orgain offers this product. It is a powder that is supposed to be odorless and tasteless.
While, I did notice some taste in my tea when I tried it there, I did not taste anything in the smoothie that I added it to. So, you can definitely mask the taste easily. I was expecting to feel some differences in my bones and joints, but I did not. I have heard amazing results from other people, so this could work for someone else even though it did not work for me.
The Organic Superfoods drink is definitely a top pick of mine. I really love the delicious berry flavor that is available. This drink has a combination of more than fifty superfoods. There is an additional original flavor that I did not try. However, I am sure that it is great too.
I noticed an instant improvement in my overall health. My digestive issues seemed to disappear and I noticed that I did not feel sick at all when I was using this. Another benefit that I noticed was that my children were able to cut the time that they were sick to just one day when I had them use this while suffering from a cold.
The Organic Kids O Bar is a superfood packed bar for your kids to enjoy. They offer three flavors: Chocolate Chip, Peanut Butter, and Chocolate Brownie. I thoroughly enjoyed the few bites that I had and my kids enjoyed them enough to keep eating them.
We threw them in their lunchboxes and the biggest change that I noticed was that they did not have that weird afternoon point where they come home from school and seem to eat the entire house. Instead, they came home, would have a small snack, and seemed satisfied with that until we ate dinner.
Pros
Affordable
Delicious
Versatile line of products that includes drinks and bars
Great options for the whole family
Cons
Higher sugar content than some
5.Organifi
Organifi (read my full review here!) offers a line of nutrition products that they claim to have superfood power. One of the things that I noticed right off the bat about this company is that they have a very small product line. The products offer you a multitude of health benefits. I chose to try out three of the products and tested the Green Juice, Red Juice, and Gold.
Organifi Green Juice Organic Superfood | Amazon
Organifi's Green Juice claims that 92% of Americans are not getting all of the vitamins that they need. They promise that Green Juice will give you those missing vitamins and ensure that you are 100% healthy. I was pretty excited to try this one so that I could decide if I felt better and healthier. I will admit that I had more energy, but I did not really lose weight any quicker, and I never felt completely de-bloated.
This leads me to believe that I did not detox as though the claims made. Plus this one is really expensive and is not one that I would purchase because it just costs too much. The flavor was okay, not bad but not good either. It was something I could choke down, but my children refused it.
Organifi Red Juice combines antioxidants to help battle the signs of aging. The claims were that you could have additional energy and that it boosts your metabolism to burn fat. Again, I did not see these benefits of burning fat. However, several people said that I was looking great which I can only determine meant that the anti-aging properties were working well. Again, the cost is very high for this one and the taste was not that great. It was better than the Green Juice, but only one of my four children drank it.
Gold is another choice from the Organifi line. This formula is supposed to help you with soothing aches and pains, boosting your immunity, helping you to feel great from the moment you wake up, improving your brain functioning, and helping your body to function fully and completely.
I will admit that this is one that I was impressed with. It was a delicious creamy nighttime tea that you could use before going to bed each night. The flavor was okay, kind of spicy and milky at the same time. However, again it was not one for children and the price is high as well.
Pros
Multiple health benefits
Helps with a variety of problems
Immunity boosting
Cons
High price
Flavors were not great
Not good for children or families
Conclusion
Superfoods contain a unique nutritional balance that offers you a chance to meet your dietary needs and ensure that your body is getting everything that it needs. The many benefits of eating superfoods are available for you to enjoy by adding a simple supplement to your routine.
One of the above supplements can offer you a ton of nutrition, and some even pack the extra protein that you need to repair muscle after a workout. Everyone deserves to reach their ultimate status in their nutritional goals, and superfoods can really help you to get there!
This Might Interest You: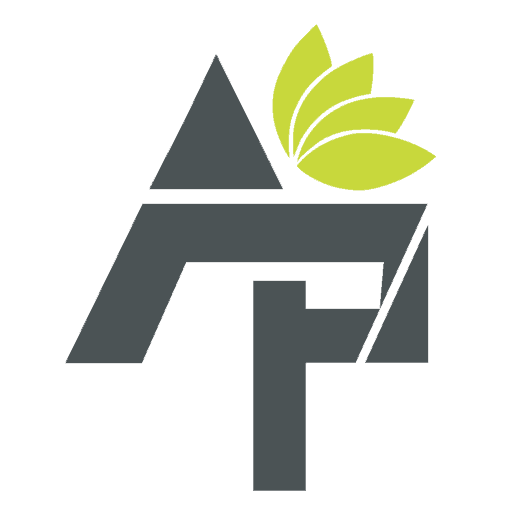 Alt Protein Team is a team of professionals and enthusiasts committed to bringing you the most up-to-date information on alternative protein, health and wellness, workouts, and all things health-related. We've reviewed a lot of products and services so you don't have to guess when you spend your hard-earned money on them. Whether you want to shed some pounds, build lean muscle or bulk, we can help you figure out what you need to do and what you need to have to achieve your goals.