Following a diet and losing weight can be tricky and frustrating. I know that since I've tried numerous weight-loss diets and workout types. But, if you stick to the plan and exercise regularly, Wonderslim will work, regardless of your chosen program. Still, there are three available alternatives, and it would be wonderful to opt for the one that suits your needs and budget. So, today I'll discuss the best Wonderslim plan to choose that can help you lose weight, feel better, and be healthier.
I like and trust the Wonderslim program since many users have had excellent weight-loss results. On the other hand, I would always check my doctor's opinion before following this kind of program. Wonderslim is convenient and saves you the trouble of preparing your meals. I love that because I really hate cooking.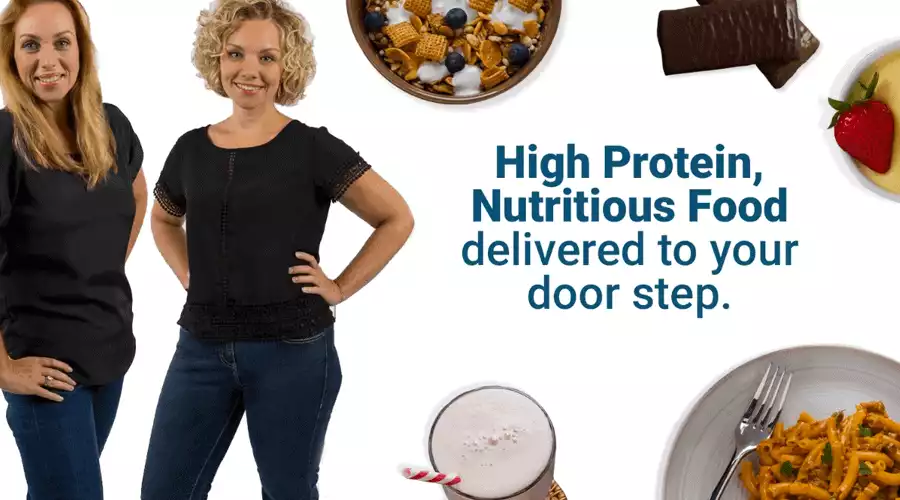 Bottom Line Up Front!
The best plan would be the most comprehensive one, the Premium Complete. This Wonderslim plan offers the highest convenience and no less than seven meals per day. On the other hand, my personal favorite choice is the Core Classic plan. With it, I receive five meals daily, which is more than enough for me. Three meal replacements and two snacks are all I need. I will also gain access to health supplements and a couple of lifestyle guides.
Best Wonderslim Plan to Choose – a Brief Overview of Each Wonderslim Plan
Let's take a closer look at each of Wonderslim's weight-loss plans:
Basic: costs $1.85 per meal, and it only delivers the essentials that a dieter might need to kickstart their weight-loss process;
Core: costs $1.75 per meal. This is the plan that many users choose, including me. It ships five meals per day, consisting of three meal replacements and two snacks. Moreover, it offers boosted convenience and access to several lifestyle guides;
Premium: costs $1.64 per meal. So, this is the most convenient plan, providing seven daily meals and a wider variety of meals.
I like Wonderslim plans due to their convenience, ease of use, customization feature, and the fact that I can choose my desired diet period (from as little as one week to as long as 12 weeks).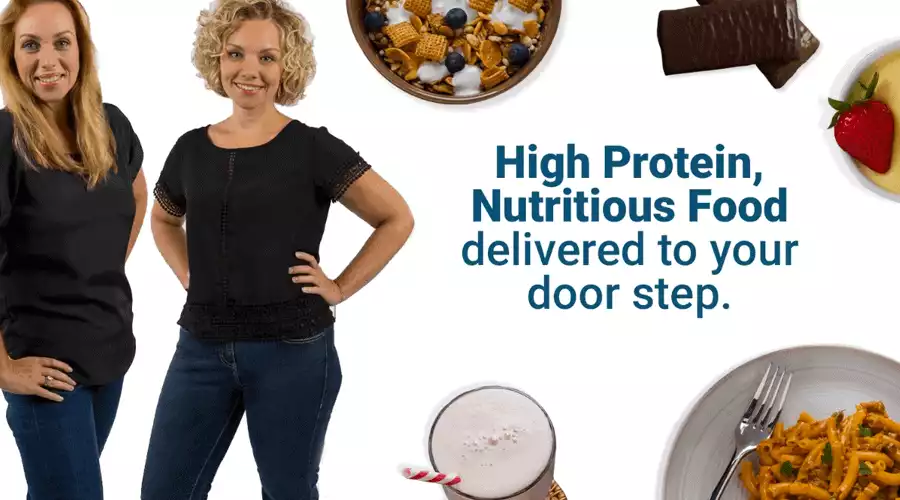 Wonderslim is very popular among those who want to lose weight and seek convenient solutions. You must go on their website, choose a plan and the period during which you want to keep this diet, and then place your order. It's straightforward and effective if you stick to your chosen weight-loss plan.
The creators of Wonderslim also encourage their clients to exercise a couple of times per week. Those workouts will improve the outcome. To support your weight loss, Wonderslim delivers dietary meals and snacks. Moreover, it promotes a lot of water consumption each day. Their foods are best consumed if they're roasted, grilled, boiled, or baked. In other words, you should avoid frying them.
Wonderslim is marketed by Diet Direct, and it was created in 2001. The company offers low-calorie meals and high-protein snacks. According to them, a study proves the effectiveness of their weight-loss programs. This kind of transparency makes me trust them more. I still don't fancy their Basic plan, but I consider the other two pretty balanced and nutritious alternatives.
Main Features of Each Wonderslim Plan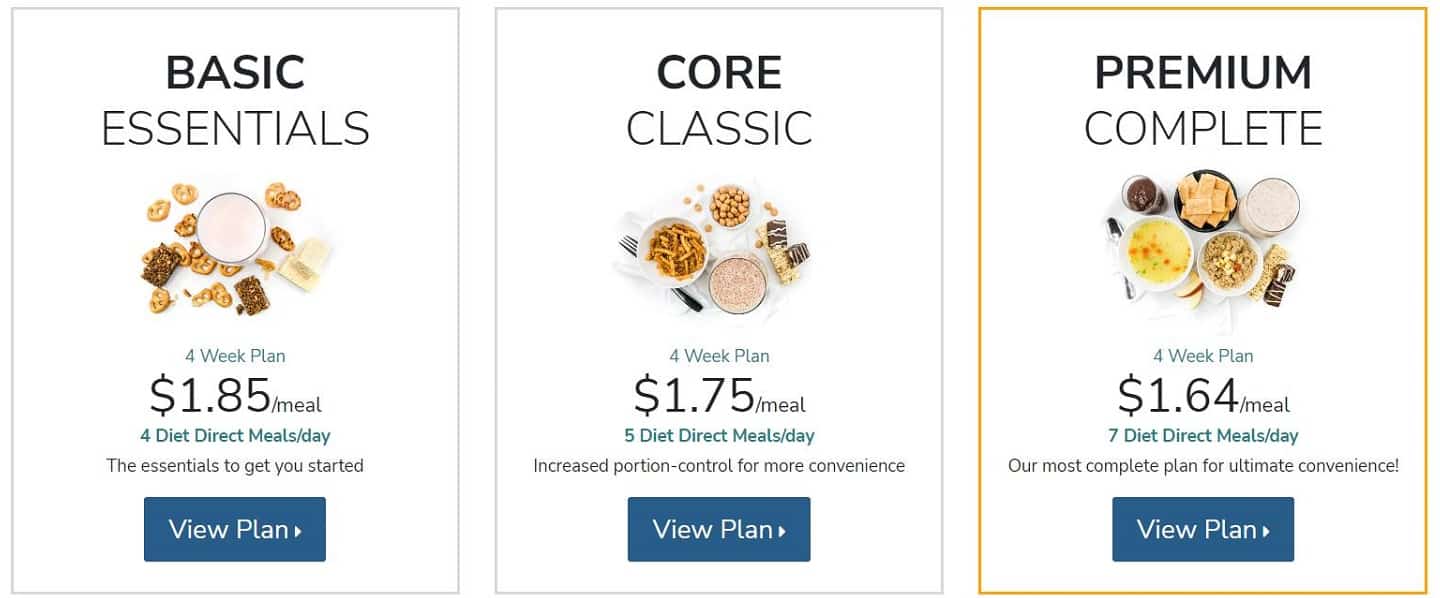 It's time for me to detail each of these three Wonderslim plans and tell you what they include and how they differ one from the other. If your order is at least $69, you'll benefit from free delivery, no matter your chosen plan.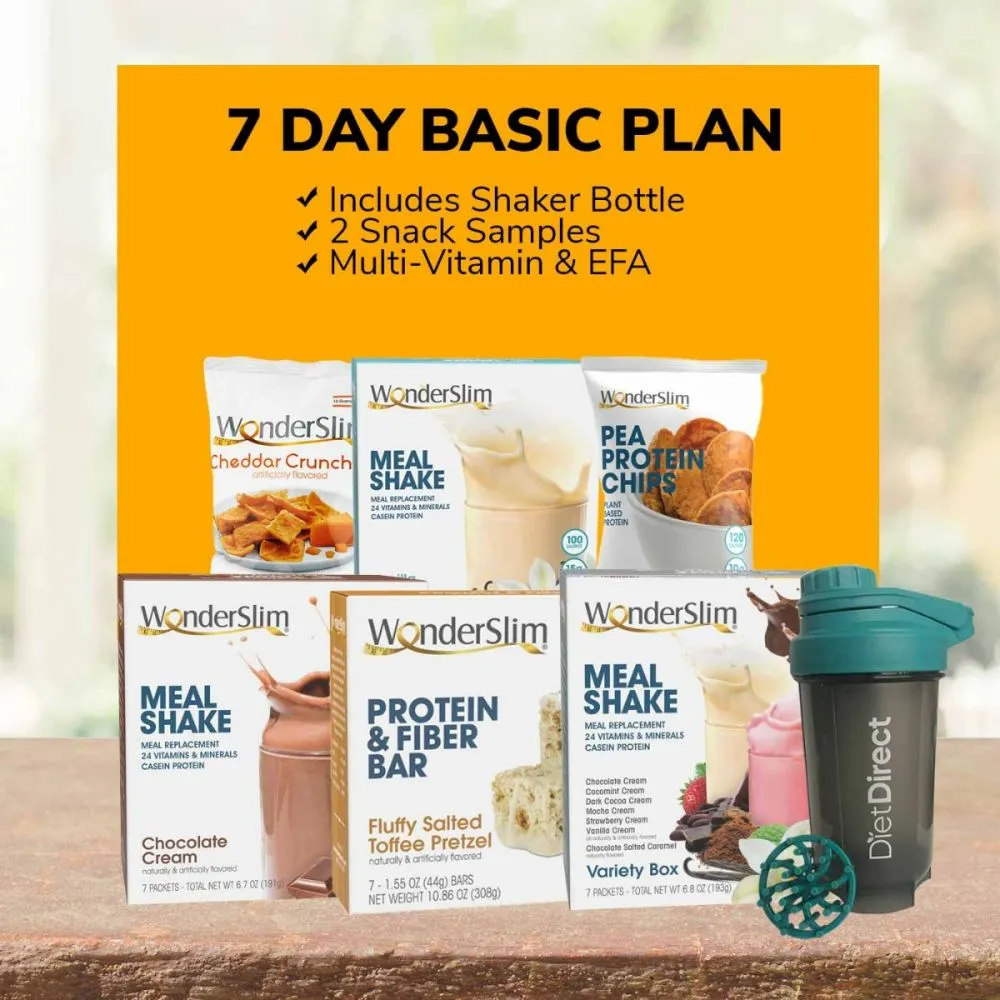 I can't say I like this Wonderslim plan because it focuses primarily on liquid meal replacements such as smoothies. I would've wanted it to focus more on offering nutritious meals and healthy solid dishes rather than protein bars and shakes. However, that doesn't mean it won't work for you if that's what you want.
Here's what this plan contains:
A free lifestyle guide
Four meals per day
Nutritious shakes
Low-calorie snacks
Menu plans
High-protein diet bars
If you want to test this plan, you should opt for the two-week alternative. Otherwise, the more extended periods would be a wiser choice for optimal results.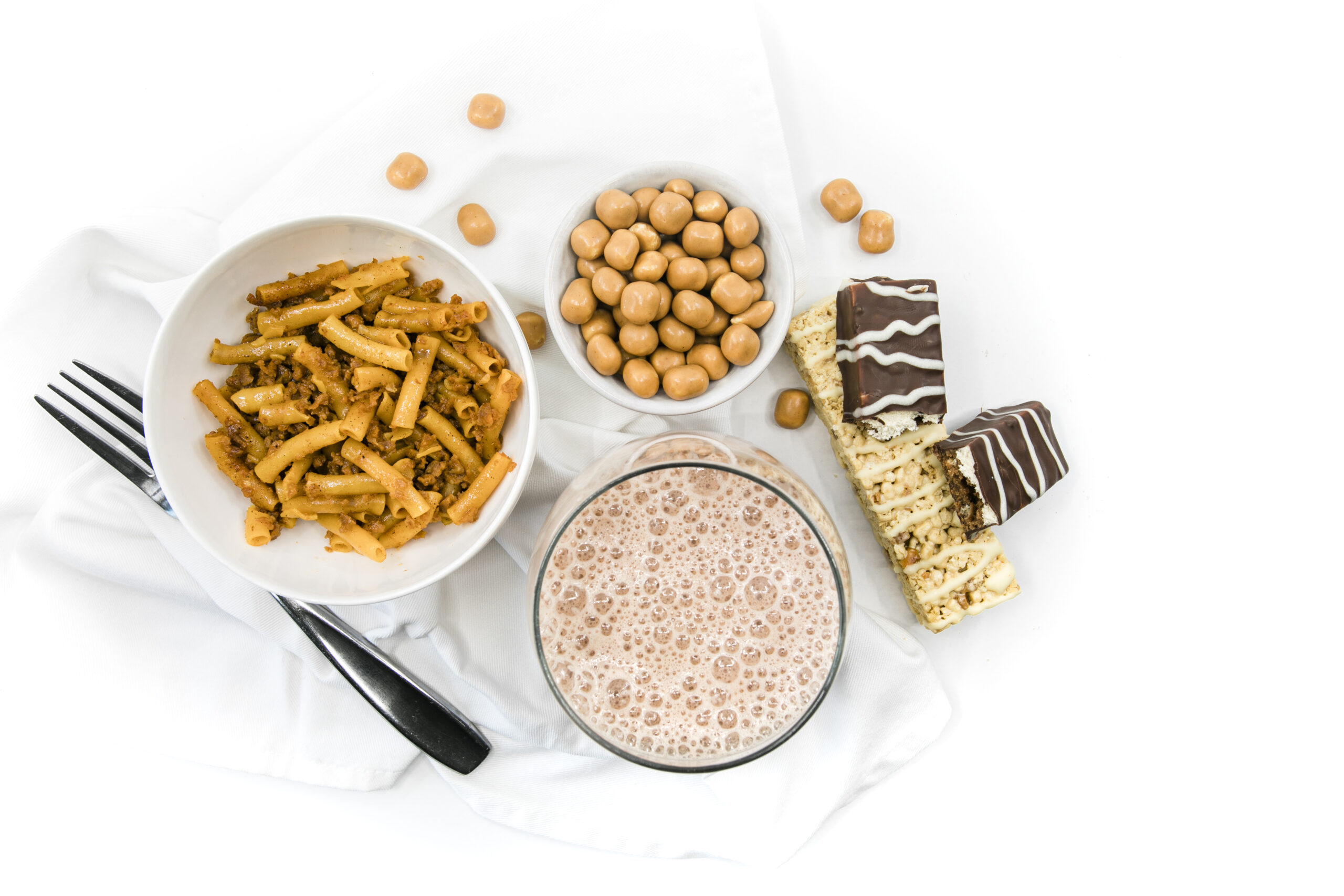 Core Classic is my Wonderlist favorite plan because it offers the exact number of meals I would like to consume each day: three meal replacements plus two snacks. Moreover, this plan comes with higher portion control, making things easier for me. The meal preparation is minimal, and you will receive all the items I've listed above for the Basic plan plus:
Although the Premium plan provides the best value, Core Classic is the clients' favorite option.
This is the most comprehensive Wonderslim plan that involves no guesswork whatsoever. You'll have to prepare one single meal per day. All the others are ready to be consumed. Premium Complete comes with all the wonderful elements of the Core Classic alternative, but it also includes the following:
Wider food variety
Tasty and nutritious breakfasts
Fruit beverages
Delicious desserts
Hot chocolate drinks
It's a bit strange that a diet allows you to eat dessert after 8 PM. There are seven meals a day, but I don't know if this plan would suit my needs since the portions are pretty small. I'd rather have fewer meals but bigger portions.
With this plan, you'll consume 1,000 calories per day. One extra fruit or dairy serving leads you to 1,200 calories per day. Both the 1,500 and 1,700-calorie options are meant for men. The same goes for the other two Wonderslim plans.
Additional Kits and Items
Besides the main courses, Wonderslim also provides soft gels, vitamins, a blender bottle, a couple of dietary guides, a shopping list, and a food diary to keep track of your meals and overall progress. Moreover, you can order one of the Wonderslim kits that you can customize to your liking without influencing the plan's nutritional balance.
Another great thing about this dietary program is that I am free to eat these meals in any order I want. But, I mustn't skip any of them if I wish the diet to work. I appreciate that the company applies a money-back return policy if you don't like the products. You have a 30 day window since the moment you get the order to send the kit back. You can also exchange the items you received with other Wonderslim products.
One thing I don't really like is that I still need to go grocery shopping.
Wonderslim Foods' Taste and Flavor
Most Wonderslim shakes and meals have a great taste and pleasant flavor. The shakes come in various flavors, which are delicious and easy to mix with milk or water. But, you can also order these protein beverages in their ready-to-consume form.
I also like their texture since the powdered version isn't chalky. I'm a fan of sweet tastes, and I can't help eating chocolate or candy almost on a daily basis. Hence, the Wonderslim plan allows me to control my cravings due to its low-calorie desserts.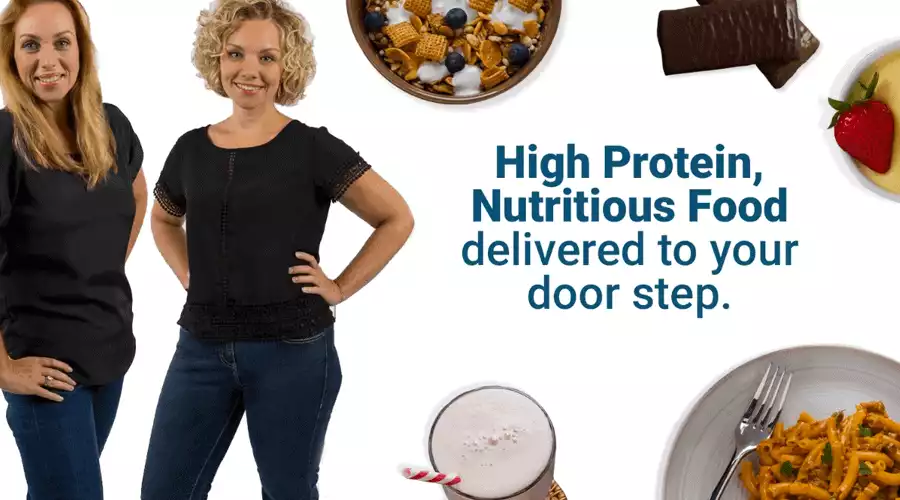 Pros and Cons of Wonderslim
Let's discover the advantages and disadvantages of the Wonderslim weight-loss diet.
Pros
It's highly convenient due to its portion-control and low-calorie meals;
This program makes me save time and effort because I don't need to count calories anymore;
It's a low-calorie diet with frequent daily meals, which helps me feel full and satisfied throughout the day;
I like the diet's variety of meals as well as their flavors. Many of these products have a great taste;
As a client, I can customize my chosen plan;
I was able to find several vegetarian and allergy-friendly options;
Even keto fans can follow this diet;
It's great that Wonderslim doesn't require a subscription. I hate subscribing to programs, newsletters, etc.;
Their meals don't contain aspartame;
It doesn't require me to spend much time in the kitchen preparing these meals.
Cons
Many of these meals contain artificial flavors. I dislike that since these compounds aren't healthy;
Eating pre-packaged meals for a very long time isn't appealing to me;
It contains dairy products, so it's not a good solution for people who're lactose intolerant;
I don't believe in the consumption of margarine and preservatives, two elements that many Wonderslim meals contain;
In the long term, this diet is pretty expensive;
There are a couple of vegetarian meals, but I couldn't find any vegan ones;
I still have to shop for groceries;
If you're not careful, you might gain the weight back once you return to your previous lifestyle.
Wonderslim's Alternatives
Let's see some popular alternatives to Wonderslim:
Nutrisystem: this is also a very convenient weight-loss solution because you'll get already prepared meals that are both nutritious and tasty. It induces weight loss, and clients receive support and encouragement during their diet. On the other hand, it's expensive and includes some unhealthy processed foods;
Optavia: this diet was previously known as Medifast. Besides one meal per day that you're required to prepare, all the other foods are already cooked and ready to eat. It's meant to help you lose weight, and it works great for clinically obese people. Dieters receive coaching support, but this diet might lower your previous sports performance. Moreover, you may feel hunger throughout the day;
HMR: the HMR diet is supposed to help you lose significant weight in a short period. It gives you structure and routine, and it's simple to follow. However, its foods contain artificial preservatives and are only suitable for a predetermined period. It's a customized approach toward quick weight loss, but you might want to check for your physician's advice before starting it.
Best Wonderslim Plan to Choose – FAQs
Question: Where Does Wonderslim Ship Its Products to?
Answer: These products are shipped all over the United States. Within the US, they offer free delivery for orders that exceed $69. All the other orders with a lower value require a shipping fee of $7.99.
Question: What Foods Can You Eat During a Wonderslim Diet?
Answer: This dietary program encourages you to consume lean protein, fibers, veggies, and fruits and drink plenty of water. Avoid refined sugar and sodas. Foods like shrimps, chicken, non-fat cheese, egg whites, turkey breast, small portions of whole wheat bread, yogurt, apples, broccoli, and other healthy choices are recommended by Wonderslim's creators.
Question: Is Wonderslim Good for You in the Long Run?
Answer: Wonderslim is a diet. Like any other diet, this one also has restrictions. Therefore, it's best to follow it for a determined period of time. It shouldn't become a life-long habit. However, it will help you change your lifestyle by making better and healthier dietary choices. I'm saying that Wonderslim isn't a long-term solution, and it's only effective in the short term because most of the products are packaged and contain some unhealthy and highly-processed ingredients.
Question: Is Wonderslim Effective?
Answer: Yes, it is because it controls your portions and your meals. Moreover, you'll consume more than three meals daily, which will help you control your cravings. In addition, more frequent meals in smaller portions are more likely to boost your metabolism. This further leads to increased fat burn.
Bottom Line
As I said, it's best to follow the Wonderslim diet for a couple of weeks, no more than twelve. It's an effective (but short-term) weight-loss solution. Clients can choose between three available plans. My favorite plan would be the Core Classic because it consists of five meals (three meal replacements and two snacks). Still, I suggest you seek your physician's approval before starting this program.
Moreover, you should carefully read these products' labels since they might contain artificial preservatives and other not-so-great ingredients. While I trust Wonderslim's approach and I consider it effective, I don't think it should become your new lifestyle. It's safe and successful if you follow it for up to twelve weeks.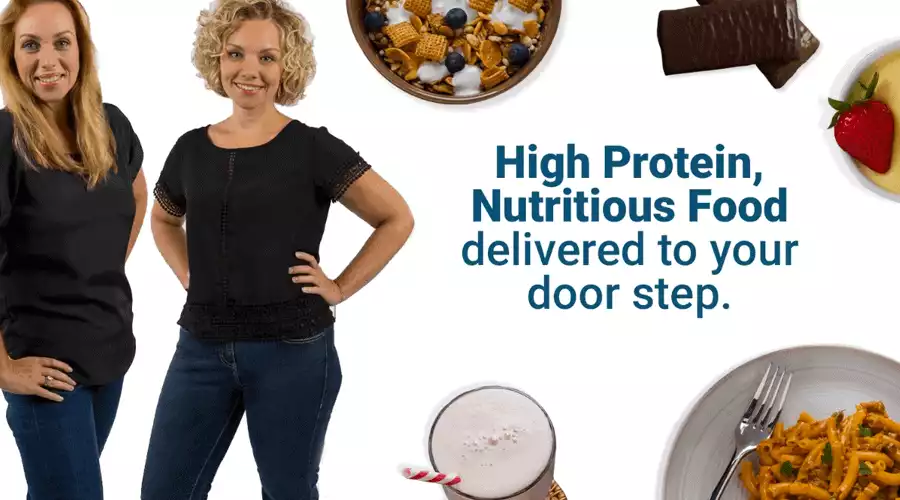 Other recommended reads: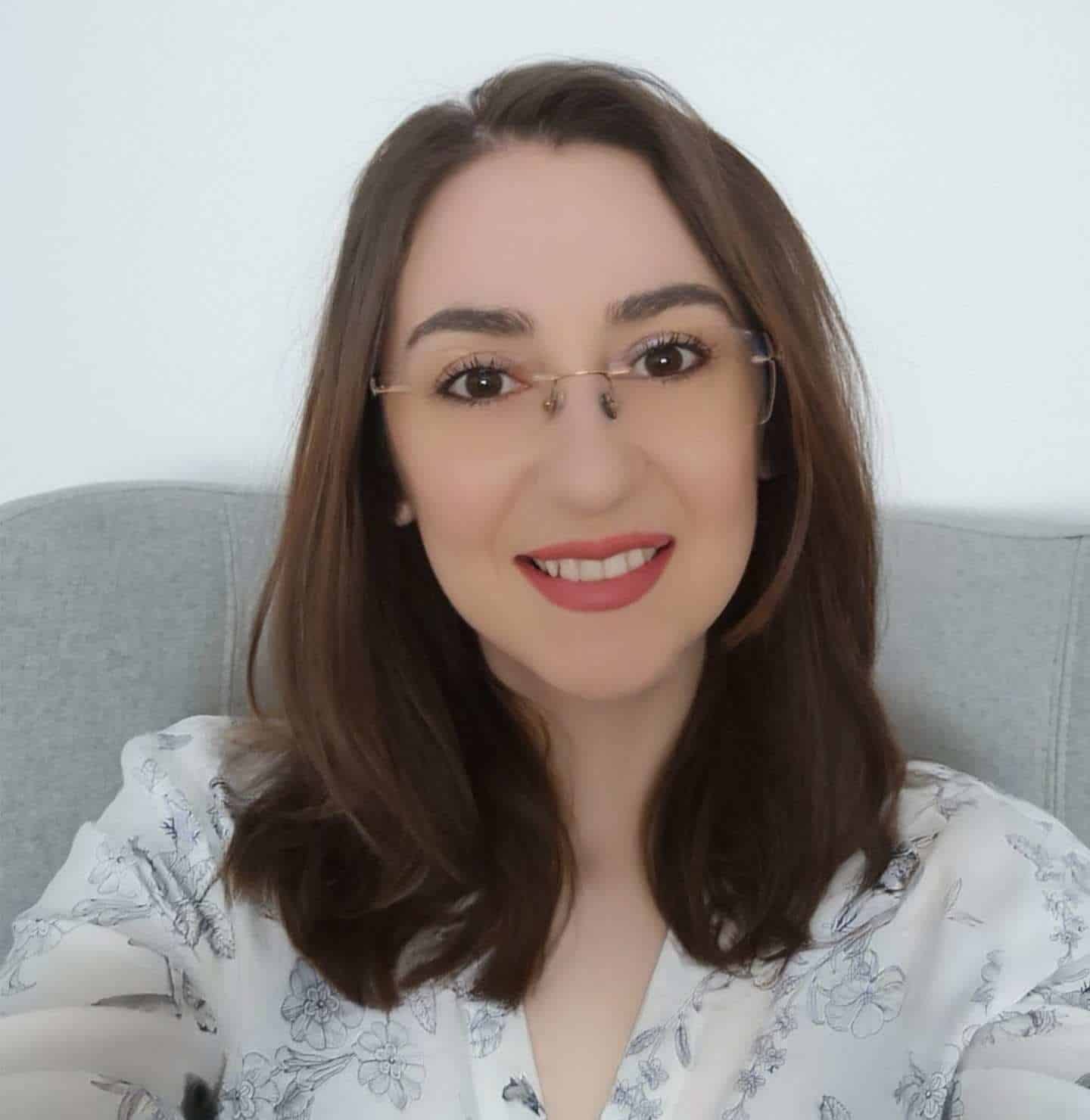 Alexandra Gavrilescu had a difficult time with her health, specifically her weight. She didn't know how to ask her parents for help in this department and that resulted in her becoming a little overweight. Children were mean to her in school and she wanted to find a way to become both physically and emotionally healthy. After finding things that worked for her like pilates, long walks, and salsa dancing paired with healthy eating—most of the time. She wanted to share what she's learned with others. This is why she's here on Alt Protein giving advice to readers in need of help.