Isagenix is one of the major meal replacement players in the market. Like many similar "programs", they leverage a full lineup of supplements and proteins into a "total body makeover" solution.
Having worked in the fitness industry for years, I've seen so many people – particularly women – come into my training sessions talking about Isagenix, Shakeology, Advocare, Slim Fast, etc… I can understand the allure. All of these companies have HUGE marketing budgets and have high brand recognition. But the advertising hides some of the hard truths about the industry.
After doing my round-up of the top Shakeology alternatives, I had a reader ask about Isagenix. I figured it was a good jumping off point to discuss Isagenix and some of the substitutes available on the market. I'm not saying that you can't have success with Isagenix. In fact, many people will see some results.
However, my main concern with programs like this is 1) the high relative cost, and 2) the quality of ingredients. In order for me to talk about the "cons" of Isagenix, I think it's important to recommend some alternatives. You'll see that I've highlighted 3 Isagenix substitutes below.
Bottom Line Up Front: I personally prefer Vega One as the top alternative to Isagenix. It's generally cheaper and the ingredients are a lot more straightforward.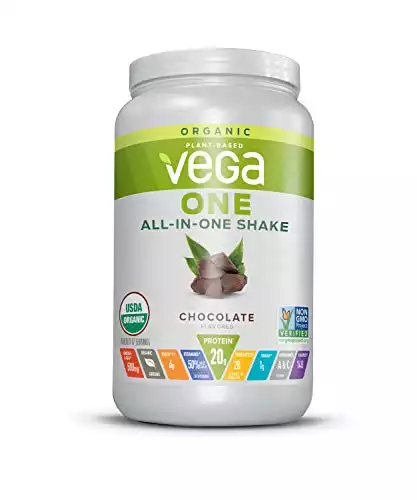 So What's Problem with Isagenix Anyway? Isagenix Shakes vs Other Shakes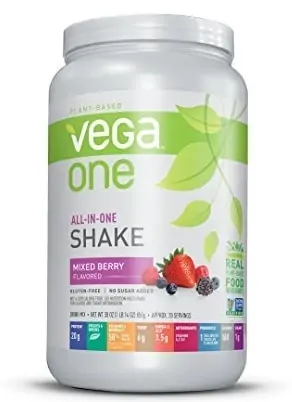 Best Overall
Close at IsaLean at 20g of protein per serving
<1g sugar and 30mg sodium ONLY
A good "meal replacement"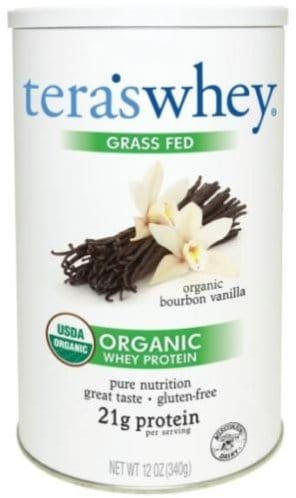 Best Organic
USDA certified organic product
Only 50mg of sodium
Uses milk from grass-fed cows
Best Budget
Very AFFORDABLE cost per serving
Contains quality ingredients
Lesser calories and carbs than Isagenix
The MLM Factor: The problem with Isagenix – and similar programs – is that it is incredibly difficult to find honest reviews and assessments.
Other protein supplements seem to have a fair amount of "pros" and "cons" to them, but virtually every search result in Google has nothing but glowing results for Isagenix. Why is this, you might ask? Three big letters. M. L. M. Isagenix, like Shakeology, Herbalife, and so many others, is supported by a multi-level marketing system.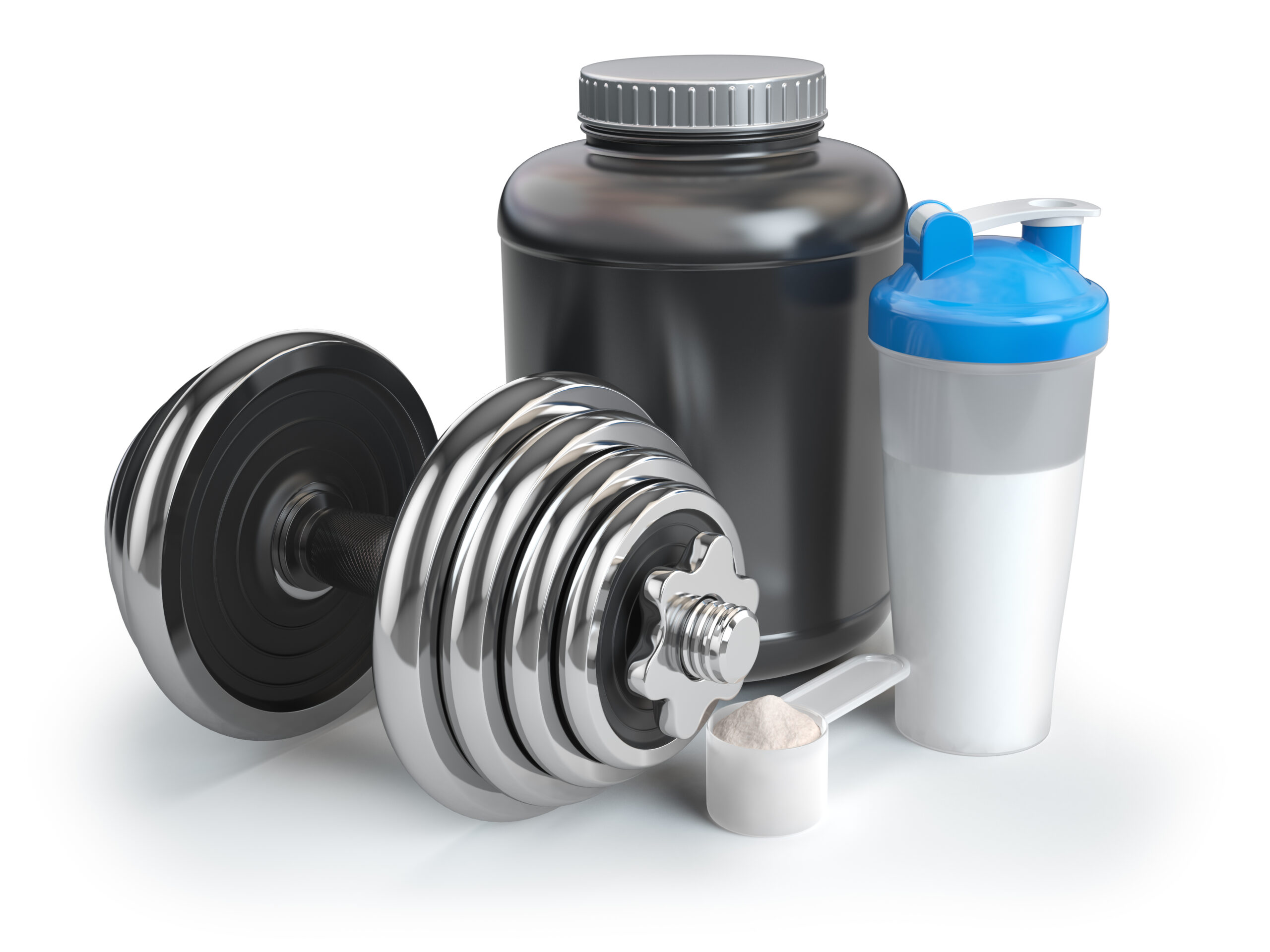 Most people equate MLMs with scams (like pyramid schemes). I don't think they all are, but it is always important to ask: "to whom does it benefit". In this case, there are hundreds (if not thousands) of individuals who have a vested interest in pumping up Isagenix to surreal levels.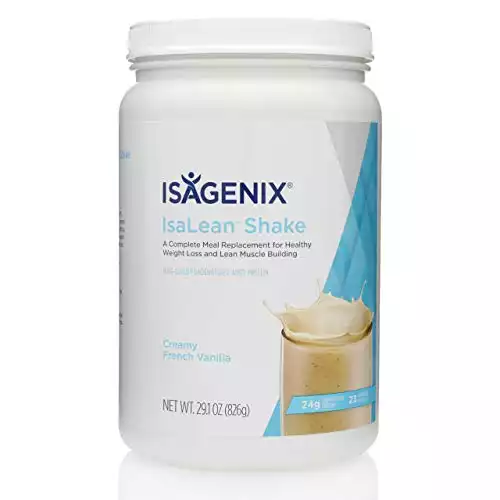 Isagenix IsaLean Shake | Amazon
IsaLean Chocolate Shake is a convenient meal replacement with 23 vitamins and minerals to nourish your body and support an active lifestyle. IsaLean Shake is a low-glycemic shake that contains 24 grams of protein to support weight management.
Buy at Amazon.com
We earn a commission if you click this link and make a purchase at no additional cost to you.
05/01/2023 12:10 am GMT
This is all backed up by quasi-scientific claims about the miracle of Isagenix. For a good medical counterpoint, (check out this link) critique by Harriet Hall, MD.
The Cost Factor: Beyond the marketing shenanigans, there is a very practical reason not to go with Isagenix. Price. Isagenix is cheaper than some other supplement programs like Shakeology, but it's still a pretty expensive system.
For the shakes alone, you are looking at $51.95 for 14 servings per container. That works out to $3.71 per serving. Not terrible if you buy the marketing that $3.71 is a lot cheaper than a heart surgery! This is actually a legitimate claim they make.
When I was first considering Isagenix as a legitimate supplement, the price was the first concern I had. In short, you can find a bunch of more affordable options with better ingredients and less "filler" and "marketing".
See below for my top recommendations: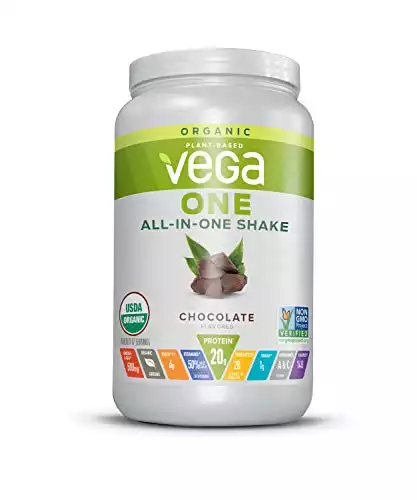 Vega One is one of the more popular plant-based supplement shakes out there. If you don't want to do whey, this is a great alternative. It also has a lot of the other (and more useful) vitamins and minerals that Isagenix advertises.
You might have already heard of Vega One or seen it on shelves. It has a strong track record and has been one of my go-to supplements for the past few years.
Vega One comes close to matching IsaLean at 20 grams of protein per serving. It also provides more fiber (6 grams), less saturated fat (0.5g), and the least sugar (<1g) and sodium (30mg) of any supplement I've seen.
You also won't be packing on extra calories, with only 160 per serving and 10 carbs. You'll also get 6 servings of greens (broccoli, spirulina, kale, chlorella, etc..), 50% of your daily vitamin intake, omega-3's, antioxidants, and the equivalent of 1 cup of yogurt's probiotics.
Vega One vs Isagenix: Overall, Vega One represents an additional up-front cost investment when compared with the IsaLean shake container alone. However, Vega One's "large tubs" contain approximately 20 servings, which is more than IsaLean's 14 servings.
Your cost per serving with Vega One will come out to $2.67 vs $3.71 for IsaLean. You can save some additional money (For the latest prices and discounts, check here).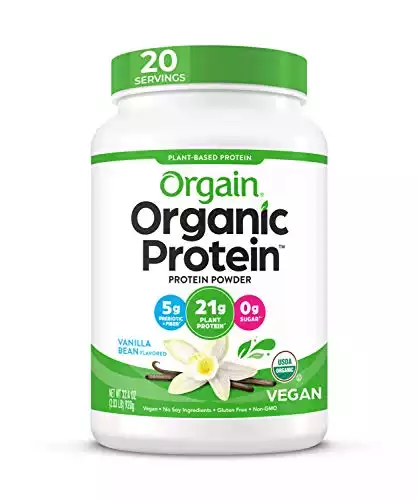 I've recently had a good experience with Orgain protein, (full review here). For people who are concerned primarily about taste and texture, this is a good option to consider.
It comes in a creamy chocolate fudge (similar to Chocolate Shakeology) or vanilla bean flavor, both highly mixable and great tasting.
Orgain really threads the needle with a smooth taste and simple, quality ingredients. It doesn't have all the "extra" superfoods like Shakeology and Vega One (below), but it does have a solid nutritional foundation.
The protein blend is a combination of my favorite plant-based sources, pea protein, hemp protein, and sprouted chia seed protein. In total, you get 21 grams of protein per serving, 4 grams more than from Shakeology.
What you get is an Organic, non-GMO, soy-free supplement. It's not marketed as a full meal replacement, but you can definitely use it as one. If you feel you are missing out on some of the superfoods, try adding something like Amazing Grass Green Superfood.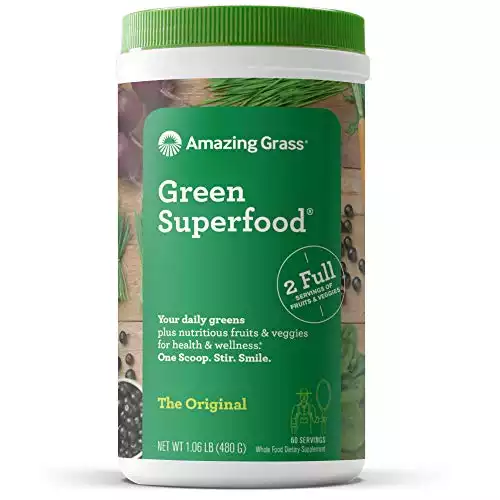 Amazing Grass Green Superfood: Super Greens Powder | Amazon
Our most popular blend thoughtfully combines our alkalizing farm fresh greens and wholesome fruits and veggies with nutrient-rich superfoods for a delicious way to feel amazing every day.
Buy at Amazon.com
We earn a commission if you click this link and make a purchase at no additional cost to you.
05/01/2023 12:10 am GMT
There is no sugar added and low sodium at 125mg per serving. It also only has 150 calories per serving, slightly less than Shakeology.
Best of all, it's a fraction of the price. I order mine here for a 20 serving container.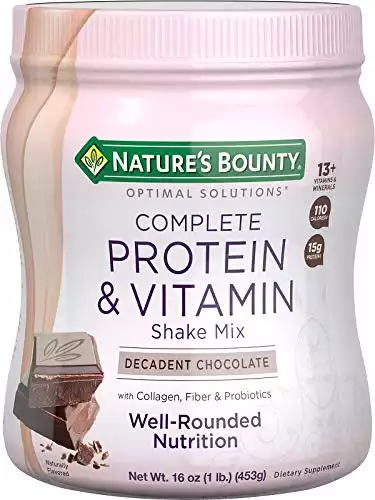 Protein Powder with Vitamin C by Nature's Bounty
Contains (1) jar of 16 ounces of Nature's Bounty Optimal Solutions Complete Protein & Vitamin Shake Mix in chocolate. Supports healthy skin, bone health, energy metabolism, muscle health. Provides digestive health support & immune health support.
View on Amazon
View on Walmart
We earn a commission if you click this link and make a purchase at no additional cost to you.
If you are looking for an affordable protein shake with quality ingredients, Nature's Bounty is my favorite.
It might not be very heavily marketed or promoted, but it's worth every penny for what you get. What I particularly like is that it is a "clean" protein supplement without all the additives, filler, and other junk common in many mainstream brands.
The only downside is that it only features 15 grams of protein per serving, vs the 23 grams found in IsaLean. Most people just look at protein content, which I think is really dangerous. Below I've highlighted some of the other key ingredients.
Compared side-by-side to IsaLean, there is a lot to like. While IsaLean doesn't have a ton of extra sodium, Nature's Bounty comes in with 15mg less at only 100mg. Sodium is a very cheap flavoring filler and most of us already get more than enough sodium in our daily diets anyway. Sugar is another enemy of high-quality protein supplements. It might taste good to have sugar with your protein, but it really IS counterproductive.
Isalean has a whopping 16 grams of sugar per serving! Nature's Bounty only has 2 grams. Looking at Carbs and Calories, Isagenix IsaLean has 240 calories per serving from 27 carbs. That's a lot of extra "fluff" if you are trying to lose weight. Nature's Bounty comes in at 110 calories and 10 carbs, respectively. Finally, Nature's Bounty offers a bit more fiber with 6 grams (vs 4 grams in IsaLean).
Overall, Nature's Bounty gives you everything you need. It's a great source of fiber, protein, Vitamins B, C, and probiotics. You might be tempted by all the extra "superfood" ingredients in Isagenix, but I've found that a lot of these are placebos and/or based on shaky science with hyped marketing.
Nature's Bounty vs Isagenix: Most importantly, at about $15 per container (13 servings), Nature's Bounty costs about $1.15 per serving versus $3.71 for Isagenix. Nature's Bounty is about 1/3rd of the cost.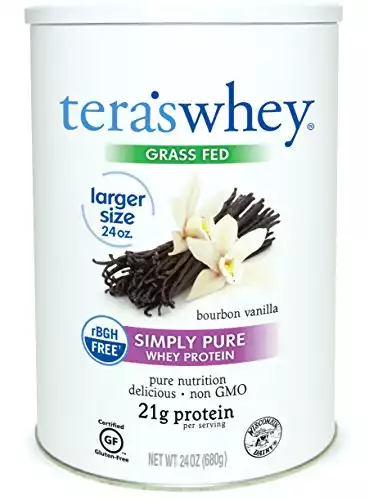 I recently stumbled on Tera's Whey by accident. One of the women I was training asked me my opinion about it and I honestly had never heard of it before. This prompted me to do some research, and I was pleasantly surprised with what I found.
First, Tera's Whey is a USDA certified organic product that uses only milk from grass-fed cows. This is a nice bonus for me, as I always have a preference for organic over generic (especially with all the hormones in milk these days).
I really liked this protein supplement because it came close to matching IsaLean's protein content. It fell 2 grams short, but 21 grams overall was good enough for me. Again, it's the other ingredients that will kill you.
Speaking of which, Tera's Whey only had 50mg of sodium (best in class) and 4 grams of sugar. These are both far better than Isagenix (115mg and 16g). Like Nature's Bounty, Tera's Whey came in at 110 calories, more than cutting in half IsaLean's calorie count.
Tera's Whey vs Isagenix: The only drawback I could find was that Tera's Whey is not a significant source of fiber. That's okay by me because I can take a separate fiber supplement if needed.
Looking at the price analysis, Tera's Whey was more expensive than Nature's Bounty per serving, but still much less than Isagenix IsaLean. You'll spend about $2.33 per serving, compared to $3.71 for IsaLean.
Isagenix Comparison Chart: Isagenix Substitutes Compared
Just to review the data, I've compiled a table below that highlights the key ingredients for a quick "at a glance" comparison. As you can see, the above table helps illustrate that there are definitely choices to be made depending on your goal.
Vega One is a good option if you are looking for a complete "meal replacement" like IsaLean, but be wary of these "meal replacements" which aren't all that different from "protein supplements" (except a lot more expensive).
Don't listen to distributors who tell you that their supplement is the ONLY or BEST option. Try a few different ones out and see how you feel!
Isagenix vs Shakeology
Shakeology is perhaps THE biggest name in MLM nutrition. In fact, I created a similar alternatives list for Shakeology for many of the same reasons I wrote this article. Both Isagenix and Shakeology are similar in that they pitch an ecosystem of supplements, pills, shakes, etc… What's largely different is the quality of ingredients and the price point.
To be blunt, Shakeology is insanely overpriced, BUT they do have a wider array for superfoods and nutrients when compared directly to the Isagenix shakes and supplements. Isagenix is much cheaper. SO, we have ourselves a bind.
Personally, I choose to opt out of both and select from one of my recommended alternatives (like Vega One) at the top of this page.
18 Shake vs Isagenix
18 Shake literally popped up out of nowhere recently. Funnily enough, when I tested out their product and posted a mixed review their marketing team sent a DMCA notice to my hosting provider…. SKETCHY. I think they try to do this for anyone who reviews their product and that's not really a surprise if you look at their BBB rating here…. 18 Shake itself was quite generic (maybe "white labeled"?). While I'm not a huge fan of Isagenix either, I would lean towards them and stay far away from 18 Shake for now.
Better yet, try out one of my recommended alternatives like Vega One or Orgain.
Isagenix vs Thrive
Another popular MLM company is Thrive. While I generally prefer the plant based ingredients in Thrive, I do NOT like that it contains maltodextrin and soy products. That aside, the price point is also relatively high for Thrive.
Advocare vs Isagenix
The "other" big MLM out there is Advocare. To be honest, I do not like this one as an alternative either. As I noted in my comparison vs Herbalife, Advocare still contains soy, has high sugar (12 grams per serving), contains sucralose, and is HIGHER in both carbs and calories. You might get a bit more protein, but it's NOT worth it in my opinion. In fact, I would rather take Isagenix versus Advocare here (better yet, try something like Orgain or Vega here).
Further Reading:
Slimfast vs Isagenix
I've received some reader questions about how Slimfast compares to Isagenix… In short, they are very comparable in terms of the programmatic approach to dieting. I still think most people are better off substituting with one my recommendations above.
That said, Slimfast IS generally a cheaper alternative. It's also easily available at most supermarkets and drug stores.
GNC Lean Shake vs Isagenix
Another one I've been asked about is Lean Shake by GNC. Personally, I think it's a MUCH better value for the money, but still not the same quality as something like Vega One, Garden of Life, Tera's Whey, or Orgain. That said, I AM a bit biased towards Non GMO / Organic supplements (especially because they are not regulated in the same way by the FDA as food).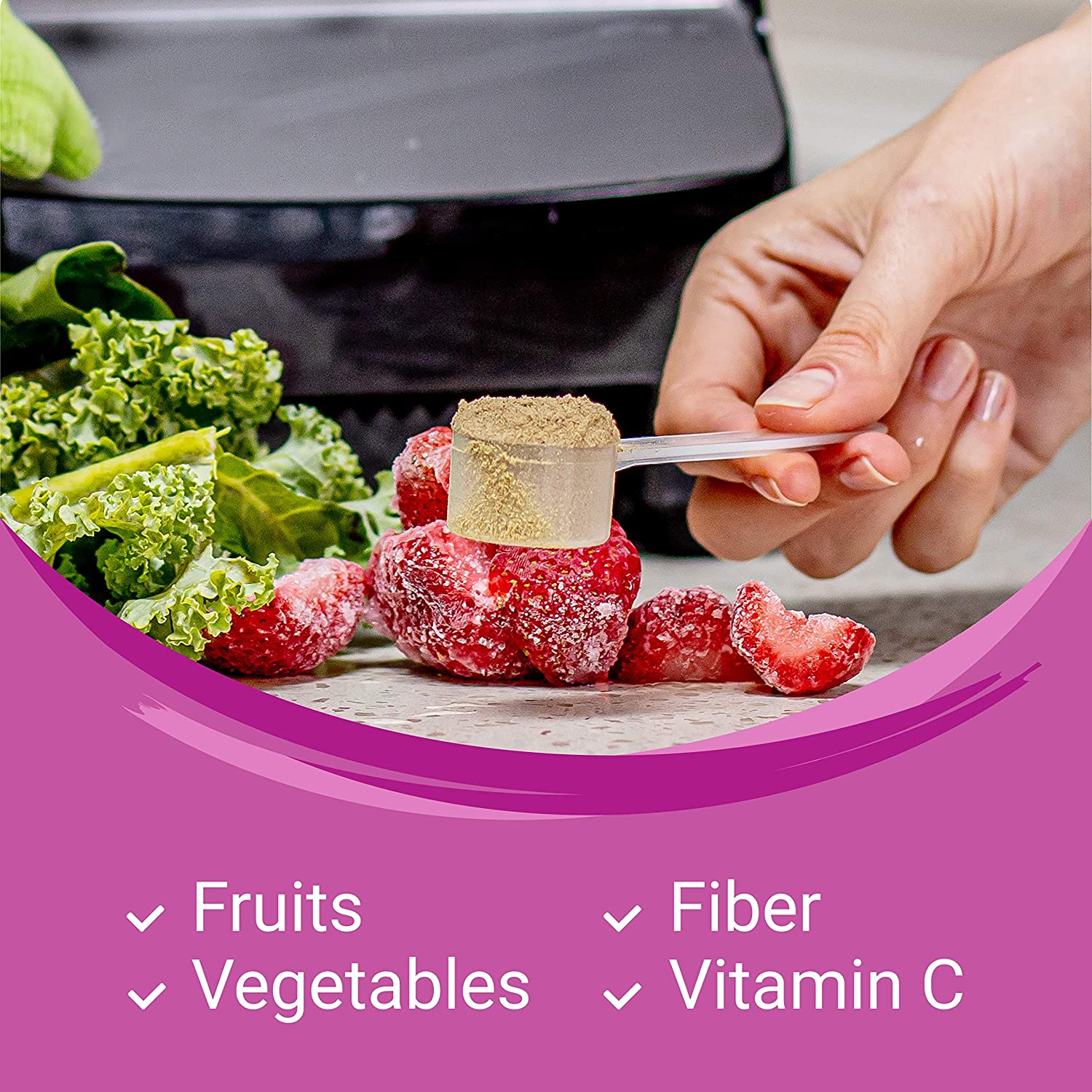 Isagenix vs It Works
It Works is an interesting alternative in that it seems squarely targeted at Millennial women. Many of their products are focused on current trends like Keto, greens supplements, etc… Still, they are relatively more expensive that similarly priced supplements available without the distributor middlemen.
For example, you can pick up the popular It Works Greens here on Amazon (which is nice – Isagenix has a poor Amazon presence), BUT compare similar greens supplements like Nested Naturals here or Orgain Super Greens here. All that being said, I do prefer It Works product focus and ingredient profile over Isagenix.
Further Reading:
Isagenix vs Ideal Shape
This one is pretty clear for me. Ideal Shape has fewer calories per serving, less cholesterol per serving, less sodium, lower carbs, and less sugar. While the protein is roughly half of Isagenix, the cost per meal for Ideal Shape is about $1.30 versus $3.65 for Isagenix.
For most users, the lower protein should be fine if you are NOT combining with a rigorous workout regimen (extra protein is stored as fat if you don't "put it to use").
There's still a case to be made for considering other alternatives, but Ideal Shape is a solid choice here over Isagenix.
Further Reading:
Isagenix Isalean Bars vs Quest Bars
I frequently get this question because – while many people are fine giving up the Isagenix powders – they like the bars. That said, Quest protein bars are generally more cost effective + Quest has been laser focused on "building a better bar" for years. Quest bars typically clock in at just 200 calories and 20 grams of protein, which is about 70 calories less than Isalean.
Read More: See my guide to the Best Quest Bar Flavors.
Isagenix vs Plexus
Plexus is another supplement that often pops on my radar. After trying it out briefly, I was not impressed. The taste was downright strange and the texture was unpleasant in the mouth, to say the least. At least with Isalean it tastes like a dessert, which masks whatever problematic ingredients it might have. On this note, Plexus has a LESS robust nutrient profile, with less nutrients and minerals compared to Isagenix Isalean.
Read More: Plexus vs Shakeology Compared.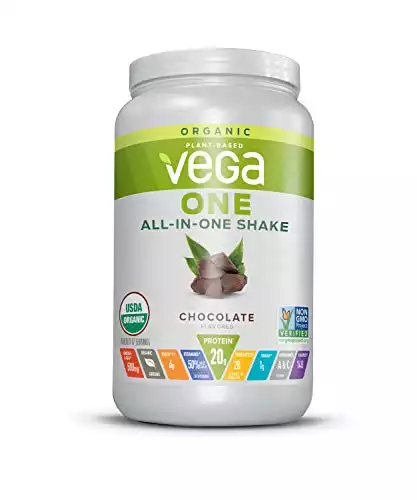 Recommended Reads:
Disclaimer
Last updated: February 20th, 2020
The information contained on www.altprotein.com website (the "Service") is for general information purposes only.
Alt Protein assumes no responsibility for errors or omissions in the contents on the Service.
In no event shall Alt Protein be liable for any special, direct, indirect, consequential, or incidental damages or any damages whatsoever, whether in an action of contract, negligence or other arising out of or in connection with the use of the Service or the contents of the Service. Alt Protein reserves the right to make additions, deletions, or modification to the contents on the Service at any time without prior notice.
Alt Protein does not warrant that the Service is free of viruses or other harmful components.
Fitness disclaimer
The Service offers health, fitness and nutritional information and is designed for educational purposes only. You should not rely on this information as a substitute for, nor does it replace, professional medical advice, diagnosis, or treatment. If you have any concerns or questions about your health, you should always consult with a physician or other health-care professional.
Do not disregard, avoid or delay obtaining medical or health related advice from your health-care professional because of something you may have read on the Service. The use of any information provided on the Service is solely at your own risk.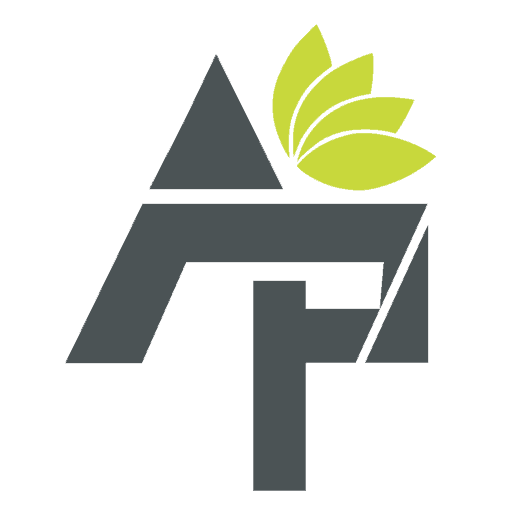 Alt Protein Team is a team of professionals and enthusiasts committed to bringing you the most up-to-date information on alternative protein, health and wellness, workouts, and all things health-related. We've reviewed a lot of products and services so you don't have to guess when you spend your hard-earned money on them. Whether you want to shed some pounds, build lean muscle or bulk, we can help you figure out what you need to do and what you need to have to achieve your goals.