Meal replacement shakes have been a thing for decades, and there is a myriad of such products on the market. In today's review and comparison article, we will be looking at two brands that have an interesting bit in common: Plexus and Team Beach Body's Shakeology.
Interestingly, both Plexus and Team Beach Body are supplement companies that use the network marketing or direct marketing strategy. Plexus has 'ambassadors' and Team Beach Body has 'coaches', but these are real labels on the same thing; regular everyday folk that tries to sell the respective products to family and friends.
So it will be interesting to see how two products from companies using highly similar business models stack up. At the end of this review you will be better informed as to the pros and cons of each product, and in the event that your long lost Facebook friend hits you up to sell you Plexus or Shakeology supplements, you will be able to make a more educated decision.
Before we go into the review, you should also know that this isn't a true apples to apples comparison. That is because Shakeology is a superfood meal replacement shake whereas Plexus' product, called Plexus 96 leans more toward being a protein shake; ideal only for being a meal replacement if you are on a calorie-restricted diet. With that said, let's go into the review.
Better Pick
Skip Both. Get Orgain.
Both of these supplements are overrated AND over-priced. For a similar nutrient profile with all organic ingredients, go with the much more affordable Orgain Protein & Superfoods combo powder. Your wallet will thank you! Tell the "coaches" to take a hike...
Check Flavors
Buy at Amazon.com
We earn a commission if you click this link and make a purchase at no additional cost to you.
Shakeology Vanilla 24 Individual Packets | Amazon
Shakeology contains over 70 healthy ingredients from around the world, including super-proteins, super-fruits, antioxidants, supergreens, phytonutrients, 9 adaptogen herbs, pre- and probiotics, and digestive enzymes.
Buy at Amazon.com
We earn a commission if you click this link and make a purchase at no additional cost to you.
Team Beachbody is a fitness and supplements company that might be best known for its P90X home exercise program. Shakeology might be its most popular supplements product, advertising itself with the tagline 'your daily dose of dense nutrition'.
Ideally, according to the company, you would drink one serving of Shakeology every day and it is supposed to help you with weight loss, digestion, provide good energy and help with your cravings for junk food.
Currently, Shakeology is available in both vegan and non-vegan options. We will be looking at both options in this review.
Basic Information
Information is provided on a per-serving basis.
| | | |
| --- | --- | --- |
| | Non-Vegan | Vegan |
| Serving Size | 36 – 42g | 38 – 41g |
| Calories | 140 – 160 calories | 150 – 170 calories |
| Total Fat | 2 – 2.5g (0 – 1g Saturated Fat) | 3g (0.5 – 1g Saturated Fat) |
| Total Carbohydrate | 13 – 17g (4 – 6g Dietary Fiber) | 16 – 18g (4 – 6g Dietary Fiber) |
| Total Protein | 17g | 16g |
| Sugars | 7g | 7 – 8g |
Even though Shakeology is touted as a meal replacement, at 140 to 170 calories per serving, this product will not be sufficient to comprise any significant amount of your total daily calories. It can be used more as a healthy snack between meals rather than an actual meal replacement unless again you are restricting calories for any particular reason.
Macronutrient Profile
Shakeology (both vegan and non-vegan) has a protein/carbohydrates/fat ratio that is quite close to a 40/40/20 ratio, with some variations between the flavors. This is in our view quite an ideal macronutrient ratio and is a plus for Shakeology.
Protein Sources
Depending on whether you choose the vegan or non-vegan options, the protein sources in Shakeology are different. In the non-vegan options, the protein comes mainly from a blend of whey protein isolate and pea protein as well as chia, flax, quinoa, and sacha inchi seed. In the vegan options, there is no whey protein isolate, which is instead replaced by rice protein and oat protein.
While the protein sources from both the vegan and non-vegan flavors are good, the non-vegan one has a better amino acid profile. This is the main drawback of plant proteins, while whey protein is considered to have a complete amino acid profile. Notably, the vegan options have a significantly lower BCAA content (leucine, valine, and isoleucine) compared to the non-vegan options.
The tradeoff is that the vegan options do not contain lactose, and thus may be better for those with lactose intolerance or other digestion issues. That said, we note that Shakeology does also contain digestive enzymes, notably lactase, which is specifically for digesting lactose, which might help mitigate any digestion issues.
Overall, Shakeology has a large amount of protein at about 40% of total calories, with a good amino acid profile, with the non-vegan options having a superior amino acid profile.
Carbohydrate Sources
The carbohydrate sources do not differ between its vegan and non-vegan options. They are all provided by Shakeology's fruit and vegetable blend plus the organic cane sugar used for flavoring purposes.
The main fruits and vegetables in Shakeology are spinach, kale, moringa, chlorella, lyceum berry, Camu-Camu, blueberry, acerola cherry, and pomegranate. This is a good mix of both antioxidant-boosting fruits as well as a micronutrient and phytonutrient-rich green vegetables and algae.
Shakeology also has a decent amount of fiber, at about 30% of total carbohydrates. While one serving of Shakeology will not give you your recommended daily fiber intake (25 – 30g) the fiber content in Shakeology is a positive. The fiber mostly comes from the seed content.
In terms of sugar content, you should know that organic cane sugar or otherwise, Shakeology does have quite a lot of sugar – almost 20% of total calories and almost half of all carbohydrates!
This is a definite negative as we note that Shakeology also contains stevia extract, a zero calorie natural sweetener, for flavor.
While organic cane sugar is better than table sugar, it will ultimately still break down into sucrose. This high proportion of sugar definitely exceeds the recommended daily sugar intake of 10% of daily calories or fewer.
Overall we are mixed on Shakeology's carbohydrate content. We like its fruits and vegetable blend as well as the fiber content. However, its sugar content, organic cane sugar notwithstanding is unacceptably high.
Fat Sources
With only 2 to 3g of fat per serving, Shakeology does not focus on adding in specific healthy fats into the product. So if you are looking for sources of beneficial fatty acids, you will have to look elsewhere. The fat content in Shakeology is only incidental; derived from all the different ingredients listed previously.
Micronutrient Profile
Shakeology has a decent micronutrient profile with about 35% to 50% of the daily requirements of Vitamin A, Vitamin E, Vitamin K2, the various B-vitamins, biotin, iodine, magnesium, zinc, and selenium. It has significantly more quantities of Vitamin C and D but only trace amounts of iron and chromium.
Other Ingredients
Shakeology also has two other blends in its mix; an adaptogen blend and a digestive enzyme blend. Adaptogens are herbs that are intended to reduce stress' physical and chemical effects. Many such herbs were used in ancient Ayurvedic medicine. One common adaptogen herb is ginseng. As for Shakeology, these are its adaptogens: astragalus, reishi, chaga, cordyceps, maca, cordyceps, Schisandra, and ashwagandha.
These are all quite beneficial and have been backed up studies. We like Shakeology's adaptogen blend and consider it a definite plus for the product.
For its digestive blend, Shakeology has digestive enzymes, probiotics, and prebiotics. Unfortunately, Shakeology does not tell us what probiotic strains go into the product or the amount, which leads us to believe it's not very much at all. Prebiotics, which is fiber that is food for probiotics, comes in the form of two roots: yacon root and chicory root.
For digestive enzymes, Shakeology has cellulase, amylase, lactase, glucoamylase, alpha-galactosidase, and invertase. These enzymes will help digest sugars, carbohydrates, starch, cellulose, and lactose. Plus, alpha-galactosidase can also help with intestinal gas and flatulence.
Flavor
Shakeology has nine total flavors, five non-vegan (Chocolate, Vanilla, Strawberry, Café Latte, Greenberry) and four vegan (Vanilla Vegan, Tropical Strawberry Vegan, Chocolate Vegan, and Café Latte Vegan). With such a wide range of flavors, you will find reviews of all over the place but the general consensus is that the non-vegan flavors taste superior to the vegan variants.
Overall, however, most people find Shakeology's flavors quite acceptable. Although we should note that the Strawberry and Greenberry flavors have been noted to have a bit of a bitter aftertaste and might not be the best flavors to start out with if you are not used to health shakes. Plus, you can always turn Shakeology into a smoothie; the official Shakeology website has many such recipes you can look up.
Value for Money
The prices below are retail prices from the official Shakeology website. This is retail because Team Beachbody coaches are able to purchase products at a discount (as it is their job to sell the products).
| | |
| --- | --- |
| Packaging Size | Price per Serving (official website) |
| 30 servings (in a re-sealable bag) | $4.33 |
| 24 single serve packets | $5.42 |
Note that even though the price per serving varies for both sizes above, they both have the same cost $130. If this seems expensive to you, well, it is.
This is one of the main downside of the network marketing model; because they have to pay all the 'coaches' and affiliates, all these costs are passed down to the end user. A high retail price also incentivizes people to purchase the products from Beachbody coaches as opposed to directly.
Shakeology Verdict
As a whole, we like Shakeology as a product. It's got a good macronutrient and micronutrient profile, with a high protein content; a bonus for the more fitness-minded folk out there. We give positive points to its ingredients; it's got a good fruit and vegetable blend, and a nice adaptogen blend with a nice mix of beneficial ingredients.
There are only two major downsides of this product which we have addressed above. The first is its high sugar content; as we mentioned, we feel that there is no reason for Shakeology to have this much sugar and it's a 100% negative. Second is its high price; an unfortunate consequence of its business model. At over $4 for a single serving, this is an expensive product, even when taking into account all of its quality ingredients.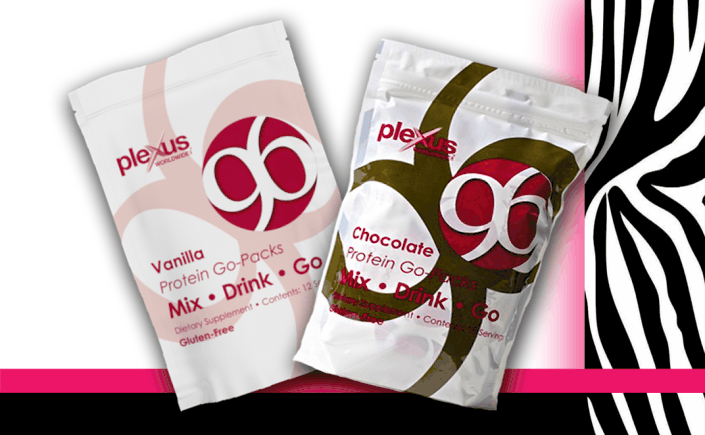 Plexus 96 is Plexus' high-protein shake offering. While not a meal replacement shake per se, we note that this is Plexus' highest calorie product (although that's not saying much) which makes it the closest comparison with Shakeology.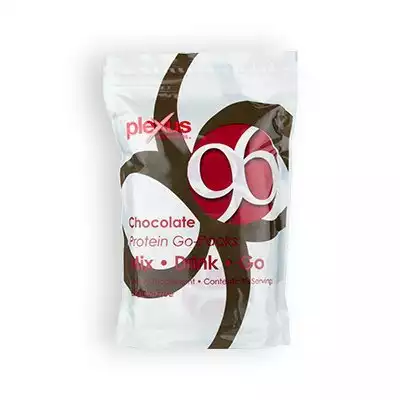 Plexus 96 Shake Chocolate | Amazon
Find yourself missing out on vital nutrients in your daily diet? Plexus 96 can help. Our protein, multivitamin, and mineral supplement is designed to support your nutritional goals. It provides a nutritious protein supplement between meals and when you are skimping on food choices.
Buy at Amazon.com
We earn a commission if you click this link and make a purchase at no additional cost to you.
Basic Information
Information is provided on a per-serving basis.
| | |
| --- | --- |
| Serving Size | 28g |
| Calories | 100 calories |
| Total Fat | 1g (0.5g Saturated Fat) |
| Total Carbohydrates | 4g (0g Dietary Fiber) |
| Total Protein | 15g |
| Sugars | 0g |
Macronutrient Profile
As you can see, Plexus 96 is far closer to your average protein shake than a meal replacement. In terms of proteins/carbohydrates/fats, Plexus 96 follows roughly a 60/30/10 ratio. Of course, this does not mean you can't use Plexus 96 as a meal replacement shake, however, like we said it would probably be more appropriate if your current goal is weight loss (which is how Plexus markets it anyway).
Protein Sources
The protein in Plexus 96 comes from a combination of whey protein concentrate and whey protein isolate. For those who don't know the difference between the two, whey protein concentrate is far less processed compared to whey protein isolate. This does not make it better, however, as whey protein concentrate contains a lot more lactose compared to isolate and it is also a lot of cheaper.
Higher quality whey protein supplements tend to only use whey protein isolate while the cheaper blends tend toward using whey protein concentrate. Plexus 96's use of a combination of both shows that the company is trying to keep costs down and in terms of proteins and amino acids, there is no real difference between concentrate and isolate.
However, because of the higher lactose content in whey protein concentrate, if you have digestion issues or lactose incompatibility, then a pure whey protein isolate would be better for you. In this case, because Plexus 96 has both, you might want to be wary if you are sensitive to lactose or have known digestion issues.
Finally, we should note that at 15g of protein per serving, this would rank Plexus on the low end compared to most whey protein supplements on the market. Typically, the average whey protein supplement would have about 20 to 25g of protein per serving.
Carbohydrate Sources
The carbohydrate in Plexus 96 comes from maltodextrin, a common substance in supplements because of its low cost. Maltodextrin is also a simple carbohydrate with a very high Glycemic Index, tests have shown anywhere from 85 to 105 (a value of 100 is pure glucose and table sugar only has a value of about 63!).
Maltodextrin has also been associated with negative changes in gut bacteria composition. Thus if you are taking maltodextrin you should probably counteract these effects with a probiotic supplement.
Overall, we don't like the carbohydrate content in Plexus 96 as it is purely maltodextrin, a cheap and inferior source of carbohydrates. Even though Plexus has no sugar (or dietary fiber), you can make an argument that maltodextrin is only slightly less bad compared to sugar.
Fat Sources
At 1g of fat per serving, the fat content in Plexus 96 comes from the whey protein concentrate. Whey protein isolate is completely fat-free (due to the additional processing), however whey protein concentrate contains small amounts of fat. Hence the fat content is incidental to the protein and nothing to worry about.
Micronutrient Profile
Plexus 96 has an okay micronutrient profile with about 25% of the daily requirements of Vitamin A, Vitamin C, Vitamin D, the various B-vitamins, biotin, zinc, selenium, manganese, chromium plus smaller amounts of Vitamin E, potassium, calcium, and magnesium.
Other Ingredients
Plexus 96 also contains l-taurine, a common ingredient in energy drinks. It is an organic acid that might improve blood flow and exercise capacity.
Flavor
Plexus 96 only has two flavors: Vanilla and Chocolate. Not creative at all, but sometimes keeping it simple is best. The general consensus on Plexus 96 flavor is standard and maybe even a little boring.
To summarize, Plexus 96 tastes exactly as you would expect a chocolate or vanilla flavored whey protein supplement to taste. If you've ever taken whey protein supplements before, you know what to expect. Nothing out of the ordinary.
Value for Money
Again, the prices below are taken from Plexus' official website. This is the retail price and Plexus' ambassadors will be able to purchase those products at a lower price. You can also subscribe to monthly deliveries on their website which would give you 15% off the retail price.
| | |
| --- | --- |
| Packaging Size | Price per Serving (official website) |
| 12 single serve packets | $3.00 |
At $3.00 per serving, Plexus is very expensive for a whey protein supplement. On average we would say that it is about twice the price of your generic whey protein brand. Again, this is likely due to the network marketing business model in which the end customer ultimately gets the costs from all the ambassadors passed down to them.
Better Pick
Skip Both. Get Orgain.
Both of these supplements are overrated AND over-priced. For a similar nutrient profile with all organic ingredients, go with the much more affordable Orgain Protein & Superfoods combo powder. Your wallet will thank you! Tell the "coaches" to take a hike...
Check Flavors
Buy at Amazon.com
We earn a commission if you click this link and make a purchase at no additional cost to you.
Plexus 96 Verdict
As a protein supplement, Plexus 96 is below average at best. It is expensive and the amount of protein you get for your buck is very much on the low end.
Further, it also uses a whey protein concentrate and isolates blend instead of being a pure isolate; you would think that for charging such a price, they would at least give you a 100% protein isolate. There are countless other whey protein powders out there that are much more worth your money than Plexus 96.
As a meal replacement, we also cannot recommend Plexus. It is good that it is protein-focused, but with its only carbohydrate source being maltodextrin, an inferior source of carbs that will definitely spike your blood sugar, it is also not ideal as a meal replacement.
If you were craving a proper high protein meal replacement shake, you could do much better than Plexus 96. In fact, a regular whey protein shake would probably be better – you would get more protein (although the carb sources are likely to be equally bad), more calories, and all for a lower price.
Plexus Vs. Shakeology: Which One Is The Superior Meal Replacement?
We've given you a thorough breakdown of both Plexus 96 and Shakeology and at this point you probably know enough to come to your own informed conclusions. Even so, we are going to give you our final verdict anyway.
Our Verdict: Shakeology Wins By A Country Mile; But Both Products Are Overpriced
In terms of ingredient quality, this is not even in question: Shakeology is by far the superior product. On a per-serving basis, it has more protein than Plexus 96 with higher quality protein ingredients. On the carbohydrates side, it has plenty of fruits and vegetables plus probiotics and adaptogens.
The only downside we can pinpoint in when comparing the ingredients of Shakeology and Plexus 96 is the sugar content in Shakeology, which we have already mentioned several times prior.
To summarize, on the ingredients front, there isn't even a contest. All Plexus 96 has to offer is whey protein, which Shakeology also has, plus a whole bunch of other beneficial ingredients. So taking price out of the equation, for a meal replacement shake, there is zero doubt that Shakeology would serve your health better.
But what happens when we now take in the value for your money? Shakeology costs $4.33 per serving, which is about 45% more expensive compared to Plexus 96. In our view, the value for money factor tilts it even more in favor of Shakeology! For a 45% price premium, Shakeology will give you fruits, vegetables, fiber, and adaptogens, whereas Plexus 96 is basically just basic whey protein products.
As a final conclusion, we believe that both Shakeology and Plexus 96 are generally overpriced. But in a contest between the two, there is no question in our heads that we would give the nod to Shakeology over Plexus 96; better ingredient and actually has a higher value for money compared to Plexus 96.
Better Pick
Skip Both. Get Orgain.
Both of these supplements are overrated AND over-priced. For a similar nutrient profile with all organic ingredients, go with the much more affordable Orgain Protein & Superfoods combo powder. Your wallet will thank you! Tell the "coaches" to take a hike...
Check Flavors
Buy at Amazon.com
We earn a commission if you click this link and make a purchase at no additional cost to you.
Quick Review Table
Shakeology
| | |
| --- | --- |
| Pros | Cons |
| Good meal replacement | Overpriced |
| Superior ingredients | High sugar content |
| | |
Plexus 96
| | |
| --- | --- |
| Pros | Cons |
| Good protein content | Extremely overpriced |
| | Inferior source of carbs |
Recommended Reads:
Disclaimer
Last updated: October 23rd, 2020
The information contained on www.altprotein.com website (the "Service") is for general information purposes only.
Alt Protein assumes no responsibility for errors or omissions in the contents on the Service.
In no event shall Alt Protein be liable for any special, direct, indirect, consequential, or incidental damages or any damages whatsoever, whether in an action of contract, negligence or other arising out of or in connection with the use of the Service or the contents of the Service. Alt Protein reserves the right to make additions, deletions, or modification to the contents on the Service at any time without prior notice.
Alt Protein does not warrant that the Service is free of viruses or other harmful components.
Fitness disclaimer
The Service offers health, fitness and nutritional information and is designed for educational purposes only. You should not rely on this information as a substitute for, nor does it replace, professional medical advice, diagnosis, or treatment. If you have any concerns or questions about your health, you should always consult with a physician or other health-care professional.
Do not disregard, avoid or delay obtaining medical or health related advice from your health-care professional because of something you may have read on the Service. The use of any information provided on the Service is solely at your own risk.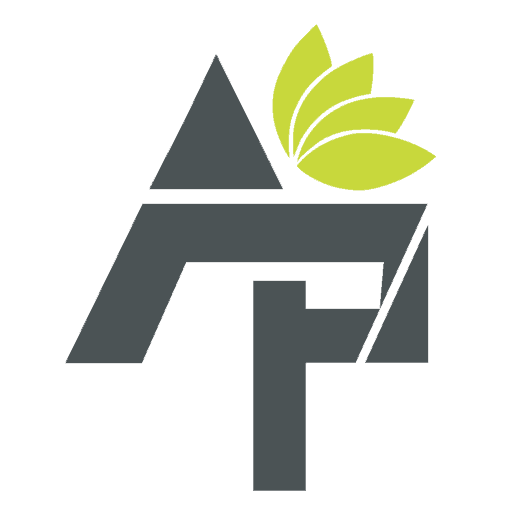 Alt Protein Team is a team of professionals and enthusiasts committed to bringing you the most up-to-date information on alternative protein, health and wellness, workouts, and all things health-related. We've reviewed a lot of products and services so you don't have to guess when you spend your hard-earned money on them. Whether you want to shed some pounds, build lean muscle or bulk, we can help you figure out what you need to do and what you need to have to achieve your goals.