If you want to build muscle mass without eating meat you should know there are plenty of other completely valid sources of protein. Also, only because you choose to eat plant-based foods doesn't mean you are required to make a huge compromise when it comes to taste.
When it comes to the best vegan protein powders on the market, the demand is increasing every day. Therefore, it becomes more difficult to choose the right supplement for your needs because there is a wide range of options out there. Well, worry no more! We decided to do the research for you. And this article is the result of that intensive research.
Check out our list of top vegan protein powder options that we have compiled in the following detailed list. We have included healthy and tasty alternatives that work for all men and women, from professional athletes to sports enthusiasts.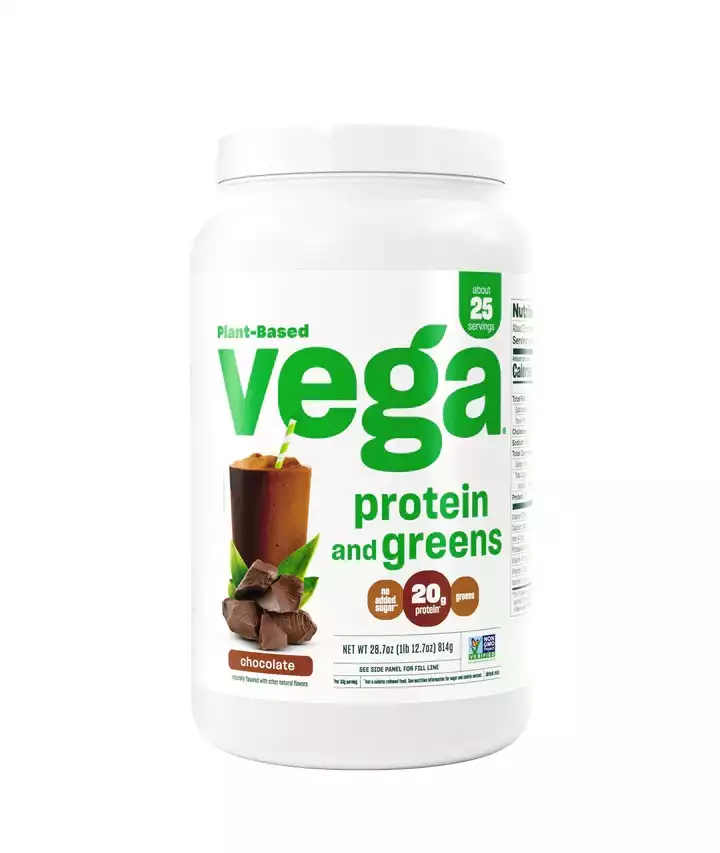 Protein & Greens - Plant-Based Protein Powder | Vega
Green feels good. Add extra greens and protein to your daily routine without skipping a beat with Vega® Protein and Greens. Each scoop is stacked with kale, alfalfa, broccoli and spinach, plus 20g of plant-based protein.
Check Price
We earn a commission if you click this link and make a purchase at no additional cost to you.
Vega Protein & Greens is one of the best vegan protein powders on the market that promotes health and overall wellness. This power drink is available in several flavors such as chocolate, vanilla, berry, and tropical. You can mix it with water or, even better, add it to your daily morning smoothie.
Ingredients
Vega Protein & Greens includes natural ingredients made only from whole foods which are full of nutritious elements. Also, this lets you become more flexible when it comes to your daily meal plan because one serving of this drink replaces up to two fruit and vegetable snacks that all nutritionists recommend.
This powder contains pea starch, pea protein, brown rice protein, hemp protein, spinach powder, stevia leaf extract, organic kale powder, broccoli powder, and several other natural ingredients. All these will support healthy digestion and immunity boost. Also, this drink has a pleasant taste, unlike many other plant-based products.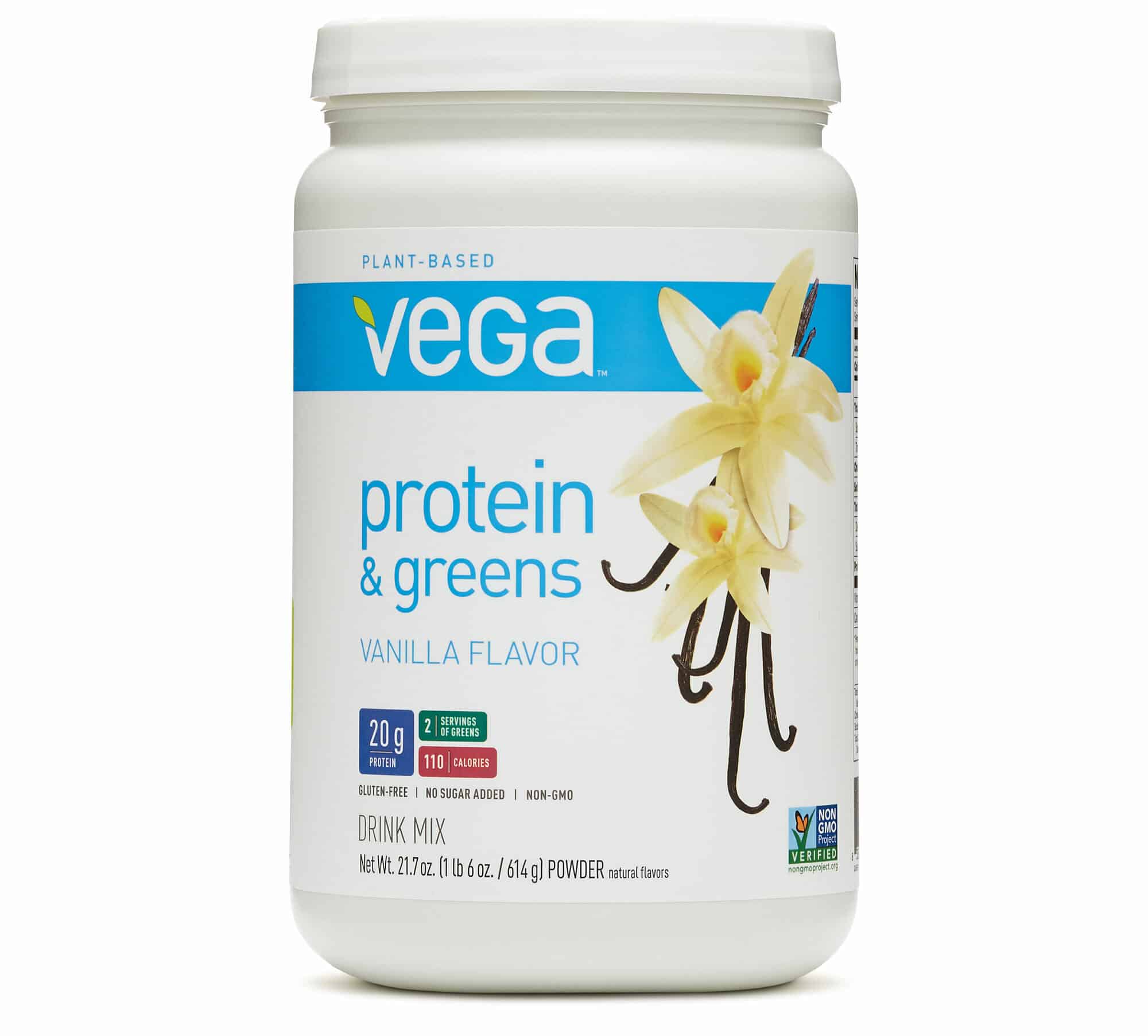 Price
You can purchase the Vega Protein & Greens powder on Amazon, for the price of $23.69 (check here for the latest price). This price is for a small container that provides 18 servings. A large container of 25 servings costs $28.49 (check here for the latest price).
Bottom Line of Vega Protein & Greens
This product provides an effortless nutritional source for your daily diet. It doesn't contain any added sugar and it leads to an increased muscle mass. Its ingredients can be grouped into three categories: protein blend, greens, and BCAA blend. One serving contains 110 calories and 20 grams of protein.
#2. AlkaMind Organic Daily Protein
This powder comes in two available flavors: creamy chocolate and vanilla coconut. It has a great taste and it can be used as a healthy in-between-meals snack, a full meal replacement, or after an intense workout. Furthermore, it speeds up muscle recovery and helps build muscle mass.
Ingredients
Alkamind is rich in natural organic ingredients:
Vegetable protein blend – pea protein, hemp protein, Sacha protein;
Seed and sprout blend – chia seeds, flax seeds, millet sprout, quinoa sprout, and amaranth sprout;
Coconut oil powder – 900 mg per one serving; helps nutrients absorption;
Additional ingredients – certified organic guar gum, natural coconut flavor, lo han berry extract, natural vanilla flavor.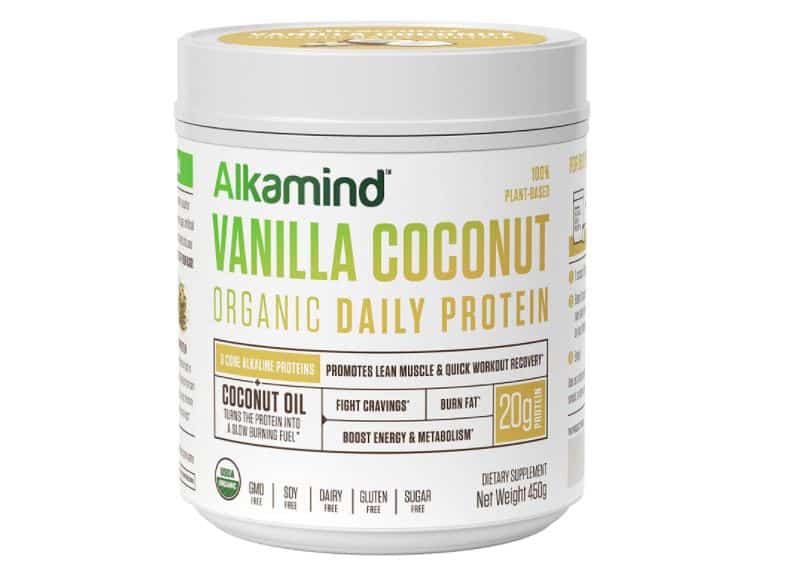 Price
A tub of AlkaMind that has 450 grams costs $34.99 on Amazon. This container offers 15 servings (check here for the latest price).
Bottom Line of AlkaMind Organic Daily Protein
One serving of the AlkaMind protein powder provides 18 grams of protein. It boosts your energy as well as your metabolism. Moreover, this product is said to lower cravings. It is a certified vegan product that contains coconut oil and three main alkaline proteins. You can easily mix it plain water, coconut, or almond milk, or even add it to your favorite smoothie.
#3. MRM Veggie Protein
MRM Veggie Protein is a supplement powder that doesn't contain any artificial sweeteners or flavors and it is a gluten-free product. This fruit-vegetarian blend mixes well and many consumers say it has a pleasant sweet hint of vanilla. Due to these aspects as well as many other advantages, MRM is a great whey protein powder alternative.
Ingredients
This powder has a full amino acid profile combined with a complete digestive enzymes blend and a high content of antioxidants. All these ingredients lower gas and bloating discomfort and are easy to digest. Some of the main elements of this powder are:
Omega 6, Omega 3, and Omega 9;
Muscle synthesis nutrients such as arginine and beta-alanine;
Raspberry powder;
Grape skin extract;
Spinach powder;
Cranberry powder; etc.
Other additional ingredients are organic brown rice, flax seed powder, stevia, natural chocolate flavor, and salt.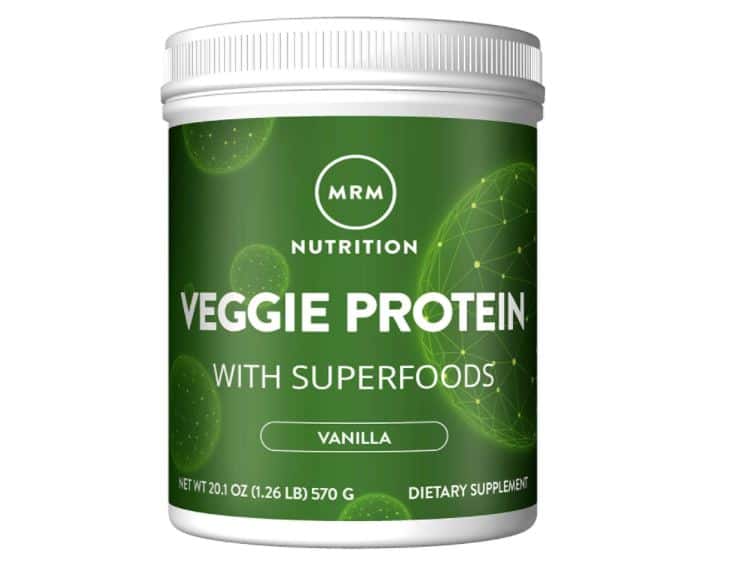 Price
There are two flavors of MRM Veggie Protein available on the market: vanilla bean and chocolate mocha. Each of them comes in two quantity options: 1.6 pounds and 2.04 pounds. So, the price may vary depending on the provider and the quantity you choose to purchase. It usually ranges between 11.40 and 12.00 dollars per pound. So, a container of 30 servings costs around 28-29 dollars (check here for the latest price).
Bottom Line of MRM Veggie Protein
One scoop of MRM which is approximately 38 grams contains 130 calories and 22 grams of protein. This is a very good and effective green powder that can be easily mixed with filtered water or transformed into a smoothie. It promotes healthy and controlled weight management.
#4. S.A.N. Rawfusion
San RawFusion offers no less than 21 grams of protein per one serving or scoop. It is a vegan-certified product that is an effective alternative to whey or casein protein supplements. Moreover, the S.A.N. Rawfusion powder doesn't contain allergens such as lactose or gluten. It contains natural ingredients and promotes healthy digestion.
Ingredients
The S.A.N. Rawfusion powder contains two main types of natural ingredients:
Amino Acid Blend – arginine, alanine, cysteine, isoleucine, serine, valine, proline, etc.
Protein Blend – rice protein isolate, pea protein isolate, and artichoke protein powder.
There are also other ingredients you will find in this product such as natural flavors, fructose, guar gum, glycine, and stevia.
As stated previously, Rawfusion supplement is safe for most people because it doesn't contain allergens like wheat, yeast, gluten, and lactose. It is also free of soy, salt, and sugar.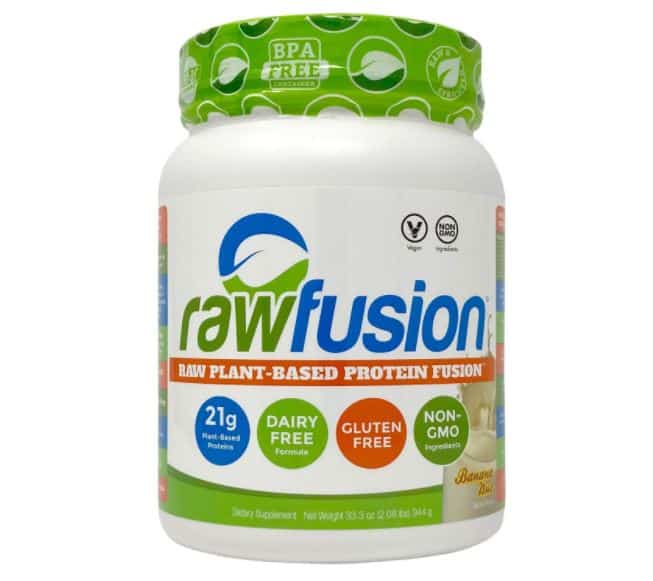 Price
The price of S.A.N. Rawfusion powder varies depending on the size of the container, the chosen flavor, and the provider from which you purchase this product. Therefore, the main options are the following ones:
The official website (SANN.net) – the price starts from $20.99 (a small container of 15 servings) and it can reach up to $68.95 (a large container of 61 servings).
E-Commerce platforms like Amazon – the price tag for a one-pound container is $18.50 (check here for the latest price) while the largest container of four pounds costs $62.99 (check here for the latest price).
Bottom Line of S.A.N. Rawfusion
This product is a clean vegan supplement. One scoop contains 116 calories and almost a gram of fat. The only sweetener you will find on the label is stevia. This powder's BCAA amino acid profile rivals the one of milk protein. Overall, Rawfusion provides a great product in terms of nutritional profile, taste, and texture. Its mix-ability makes it one of the best vegan protein powders on the market.
#5. Orgain Organic Protein
When it comes to your workout preferences and needs, this brand takes an organic and natural approach. If you are a vegan who is looking for an effective protein intake you can definitely give this product a try. Orgain is a vegan supplement with a nice taste and a full amino acid profile. Its 21 grams of plant-based protein support muscle recovery and growth.
Ingredients
Orgain comes with two main categories of ingredients: a protein blend and a complete BCAA amino acid profile.
a. Protein Blend
This category of ingredients comprises organic brown rice, organic pea, organic hemp protein, and organic chia seed. Taking this mix after an intense workout will help you benefit from these plant-based protein sources which will lead to optimal muscle recovery and growth.
b. BCAA Profile
This blend makes you feel stronger, more energized and helps boost your endurance. Moreover, it increases muscle mass and speeds up muscle recovery time.
Besides these two main types of ingredients, you will also find additional elements such as the following ones:
Fiber blend (coconut flower nectar, pea fiber, quinoa, etc.);
Adaptogen herb blend (maca root, Reishi mushroom, Ginkgo Biloba leaf, etc.);
Antioxidant blend (pomegranate, Goji berry, blueberry, green tea, etc.);
Fruit powder blend (apple pectin, strawberry, pineapple, banana, papaya;
Probiotic and prebiotic blend (Lactobacillus sporogenes);
Super Greens blend (spirulina, spinach, chlorella, wheatgrass, etc.);
Digestive enzymes blend (protease, cellulase, lactase, lipase, etc.).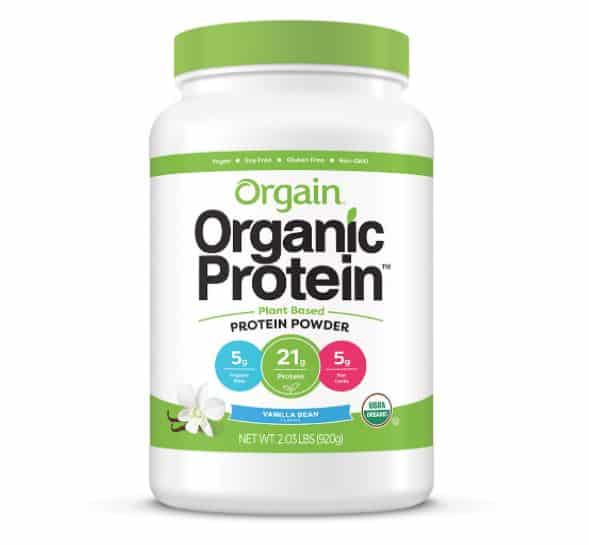 Price
Several factors like size and flavor influence the price of this vegan protein powder.
By Flavor
Creamy Chocolate – 22.22 dollars; (check here for the latest price)
Iced Matcha Latte – 34.93 dollars; (check here for the latest price)
Sweet Vanilla Bean – 27.97 dollars; (check here for the latest price)
Peanut Butter – 32.49 dollars; (check here for the latest price)
There are also two other available flavors (pumpkin spice and natural unsweetened flavor) but there are not available in all container sizes on Amazon:
Pumpkin Spice is available only in a 1.02-pound tub which costs 30.80 dollars;
Natural Unsweetened Flavor can be purchased only in a 1.59-pound tub and its price is 48.85 dollars.
By Size
1.02-pound container – 23.89 dollars; (check here for the latest price)
2.03-pound tub – 27.97 dollars; (check here for the latest price)
2.74-pound container – 59.99 dollars. (check here for the latest price)
Bottom Line of Orgain Organic Protein
So, if you are a vegan athlete and you're in need of a high-quality protein intake, Orgain is the perfect choice for your needs. It provides an amazing blend of minerals, vitamins, and protein. With this product, it is easy to prepare an on-the-go healthy shake.
#6. Sprout Living Epic Protein
If you're a fan of vegan protein powders, then you should definitely try the Sprout Living Epic Protein supplement. As you will see on the label, this product includes only natural and clean ingredients without using any added sugars or additives. According to some consumers, probably the only missing ingredient, in this case, is a probiotic blend.
Ingredients
Epic Protein comes in five different options: original, Vanilla Lucuma, Chocolate Maca, Green Kingdom, and sample kit. Although these products might contain some not-so-natural ingredients, the company markets them as clean and hypoallergenic.
One serving contains 110 calories and provides 19 grams of protein. Also, the Epic blend is made of a yellow pea, sprouted brown rice, cranberry seed, and Jerusalem artichoke. Still, different flavors have slightly different ingredients. For example, the Chocolate Maca also contains cacao, cinnamon, and stevia leaf.
If you purchase the Vanilla flavor, you will also find ginger root, vanilla bean, and baobab fruit. Another popular flavor that sells well is the Green Kingdom which besides the standard ingredients of the original formula also contains spirulina, spinach, kale, and other ingredients.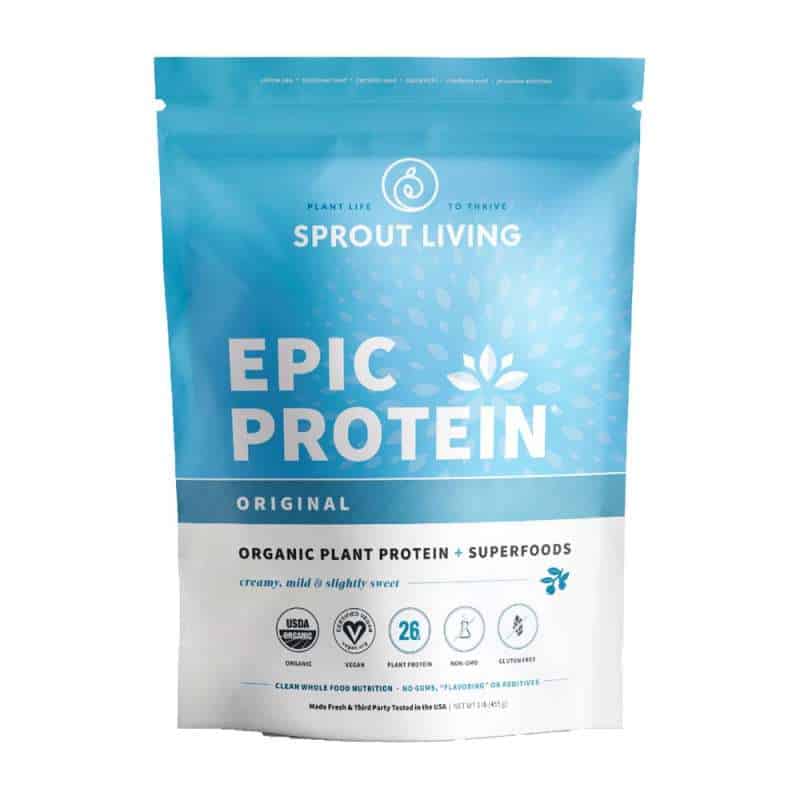 Price
You can easily purchase this product on e-commerce stores such as Amazon. Sprout Living Epic Protein price ranges between $24 and $123, depending on the size of the container.
The smallest bag measures one pound and its price is $23.96 (check here for the latest price) while the largest container of five pounds costs approximately $120 (check here for the latest price).
Bottom Line of Sprout Living Epic Protein
Not only is this product an effective protein supplement but it also has a nice creamy texture and a pleasant taste. One great advantage is the fact that you can choose from four different flavors.
#7. Sunwarrior Warrior Blend
This product is a natural, soy-free, gluten-free, and hypoallergenic supplement. Do I need to say more?! You will be amazed by how many positive reviews this vegan powder receives online. But is this one of the best vegan supplements out there? You're about to find out why we have included it in our list.
Ingredients
The Sunwarrior Warrior Blend comes in two different varieties: Classic which represents the original brown rice formula and the Warrior Blend. This last option was created and launched quite recently. The main difference between these two choices is found in the ingredients the company uses to produce the protein blend.
The Warrior Blend contains hemp seed, pea protein, and cranberry seed proteins. However, you will still find the brown rice protein in this blend. Both options taste amazing and are highly effective. It helps your digestion and improves your body's nutrient absorption process.
The Warrior Blend is available in a number of varieties: chocolate protein, vanilla flavor, and natural protein.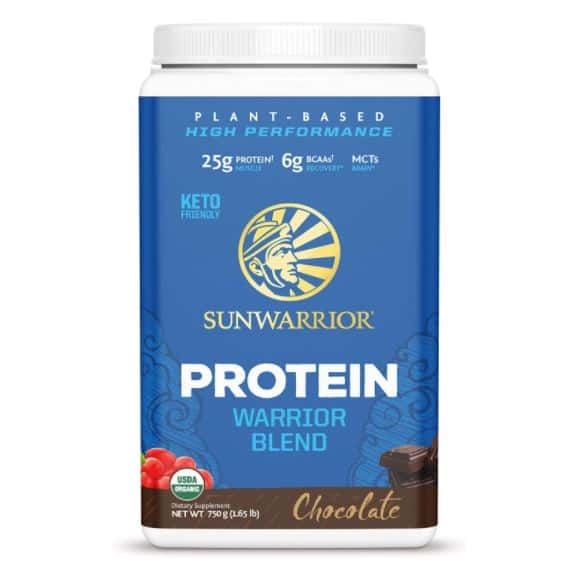 Price
The price of this supplement ranges vary considerably depending on the size of the container, but I prefer to order direct via SunWarrior here.
Bottom Line of Sunwarrior Warrior Blend
We recommend you to try this product due to its organic content. After all, it is a hypoallergenic product that doesn't contain soy, gluten, or other potentially harmful elements.
Final Thoughts
So, now that you know some of the best vegan protein powders on the market, how do you choose the best one that will suit your needs? Well, spend a little time reading our article and compare several aspects of the above products such as price, ingredients, available flavors, and more. You should consider your budget and purchase the best product you can afford.
Recommended Reads: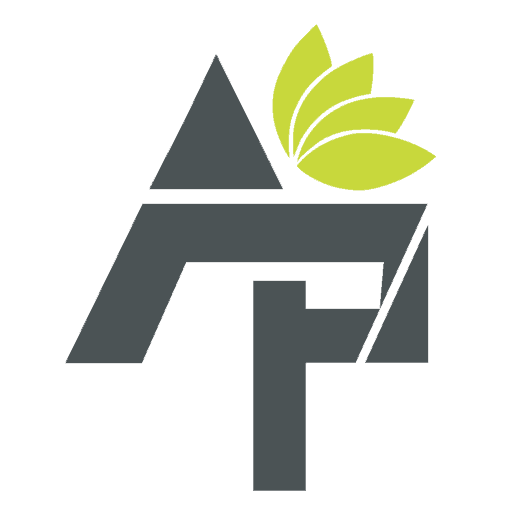 Alt Protein Team is a team of professionals and enthusiasts committed to bringing you the most up-to-date information on alternative protein, health and wellness, workouts, and all things health-related. We've reviewed a lot of products and services so you don't have to guess when you spend your hard-earned money on them. Whether you want to shed some pounds, build lean muscle or bulk, we can help you figure out what you need to do and what you need to have to achieve your goals.