For most of us, it's TOUGH to get all the fruits and veggies we need every day, but greens can help. Between our busy schedules, our (often) poor eating habits, and our need to pack a convenient lunch to take to work, it's difficult to get more raw foods. But that's where "green" supplements come in handy! They make it easier for you to get plenty of fruits and veggies in your diet, even if you have to consume them in powdered form.
There are many "green superfood" supplements on the market, but which one will work best to give you the raw foods you need every day? One good option for you to consider is the Greens It Works powder.
It Works Greens! is a multi-level marketing company famous for its body-shaping wraps. While I am not a big fan of MLMs solely because of the business model of many of them, it doesn't mean that there are not good products from these companies.
While I think It Works Greens is a decent greens supplement, you might not want to invest in it if you have to buy other products or sign up as a representative. Just a word of caution!
Let's have a look at the It Works! Greens product and give you the full review, with some alternatives to try that I personally love. P.S. You shouldn't have to buy It Works! wrap to access the greens. Just be cautious of people selling dietary supplements that may or may not work.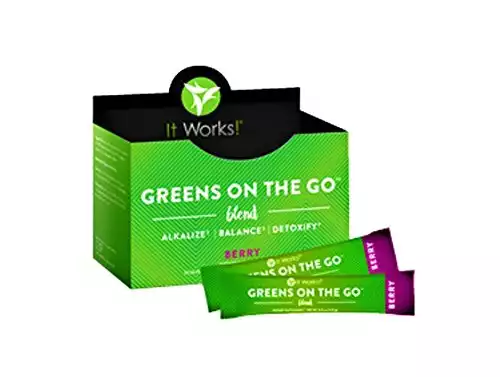 About It Works! Greens
It Works! Greens is a line of superfood powders that deliver a hefty dose of nutrition–the equivalent of 8 servings of fruits and veggies per scoop. If you're looking to get more vitamins, minerals, and antioxidants in your diet, Greens may be a good way to go. You can simply mix a scoop of the green superfood powder into a glass of water, and it will deliver a hefty dose of those vital nutrients.
One of the great things about Greens is that there are multiple flavors. You can find it in citrus and berry flavor, which helps to mask the "green-ness" of the powder. There are also "on the go-sized" envelopes you can slip into your computer bag or briefcase and take with you wherever you travel.
They're a great option for those who move around a lot or want to bring better nutrition to work without having to brown-bag their lunch.
Key Features
Made from 38 different veggies, herbs, and fruits
Packed with antioxidants, vitamins, and minerals
Promotes healthy pH balance
Delivers the nutritional value of 8 servings of fruits and veggies per packet
Package size: 30 single-use envelopes
Price: $52 (For the latest prices and discounts, check here)
Specifications
The It Works! Greens on the Go is one of the best products for busy professionals and parents. Each packet is small enough to take to work with you, and the powder mixes easily with your water, juice, or other liquids to make a quick fruit and veggie shake. The berry flavoring is one of the most popular, as it is easiest to mix with water. If you prefer to mix with juice, however, the citrus flavor is a good option.
One of the great things about this powder is that it is highly alkalizing. Meat, fat, and sugar promote acidity, but vegetables and fruits help to keep your body's pH balance more alkaline. This reduces your risk of diseases and health problems and keeps everything in your body running smoothly. It can also make it easier to lose weight, though that's not one of the main benefits of taking greens.
You'll find that taking the superfood powder may be just what you need to improve your overall health, especially if you've been struggling to eat fruits and vegetables all your life.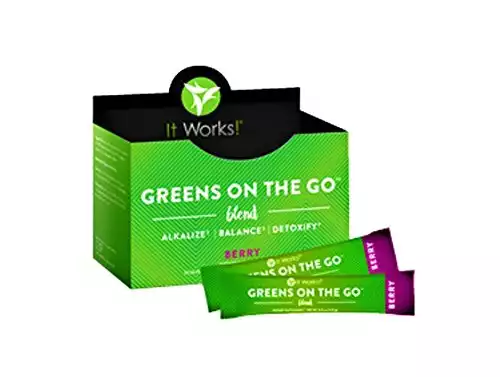 Make No Mistake
The product delivers the vitamins, minerals, and antioxidants of 8 servings of vegetables, but not the fiber. You always need to get plenty of fiber in your diet, which is why raw vegetables and fruits are your best option.
It Works Greens can be an easy way to balance your body ph levels as well. If you love coffee, alcohol, and red meats, greens are a necessary way of balancing the body ph levels in your body. Not every 'green drink' product will be true greens. You want to look for some key ingredients, nutrients, and if possible, a variety of sources in your green drink.
Pros of Greens It Works
Here are a few positive things users have had to say about Greens It Works:
Variety of nutrients: The fact that this powder is made from 38 different herbs, vegetables, fruits, and berries makes it a good option for those who want a wide variety of nutrients. You get a lot of healthy minerals, vitamins, and antioxidants that will improve your health.
Easy to mix: All you have to do is pour the powder into a glass of water or juice, stir with a spoon, and it's ready to drink! No need to shake it up in a Blender bottle or puree it in a blender. It's quick and easy to mix.
Improves health: By balancing your pH and alkalizing your body, this product WILL improve your health. It will help you to get more nutrients in your diet and can make up for a low-fruit/veggie diet. For those who are too busy to eat healthily, it's a good option to consider.
Gives a boost of energy: All of the vitamins and minerals in the supplement will give you a wonderful boost of energy, just minutes after drinking it. They will revitalize and reinvigorate your body, and you'll feel much better all day long. It can be considered an energy drink just because it will help you get those nutrient dense vegetables in your diet in an easy way.
Cons of Greens It Works
Like any product, there are a few potential downsides. Here are a few negative reviews about Greens It Works:
Contains soy: Soy is a controversial ingredient. Not only is it most likely GMO, but it contains phytoestrogens that may affect the internal hormonal balance. It can also cause negative allergic reactions in some. Most of the negative reviews on this product were due to its soy content.
Nasty flavor when not mixed: Most people recommend mixing these powders with juice, as the flavor is pretty awful when mixed with water. The berry-flavored powder tastes a bit better, but neither are truly delicious on their own.
Can cause stomach upset: For those with delicate digestive systems, it may be better to avoid this supplement. Many users have commented that it works like a colonic cleanser, flushing out their insides. If you are sensitive to food and have problems with your digestive tract (like IBS), consult your doctor before trying!
The It Works! rep!: While you can buy this product directly from Amazon, you probably are hearing about it from one of your friends that passionately sells It Works! products. By now, you should know how I feel about the MLM buying structure for products. Just shop smarter!
Other Options to Consider
Not sure Greens It Works! Is for you? While I have already established how great a greens supplement is, It Works! might not be the one for you. (You don't have to buy the wraps!)
Here are some of my best alternatives to consider:
Amazing Grass Green SuperFood
Great Affordable Alternative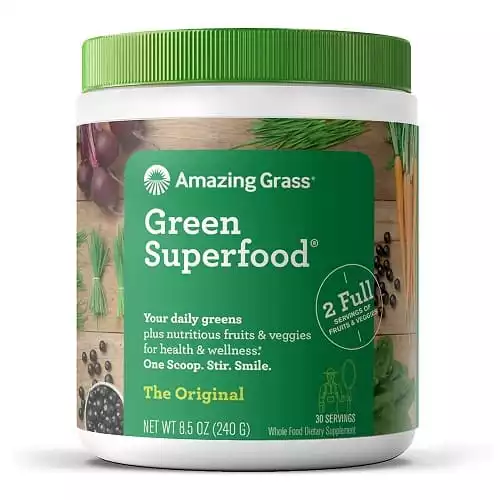 Amazing Grass Green Superfood | Amazon
Our most popular blend thoughtfully combines our alkalizing farm fresh greens and wholesome fruits and veggies with nutrient-rich superfoods for a delicious way to feel amazing every day.
Buy at Amazon.com
We earn a commission if you click this link and make a purchase at no additional cost to you.
05/01/2023 12:35 am GMT
This is the top-ranked green superfood product on the market, and that's not only because it comes in 11 different flavors. It also contains an excellent balance of nutrients, delivering the vitamins, minerals, and antioxidants you'd get from up to 9 servings of fruits and veggies per scoop of powder.
It's also made with a lot of organic ingredients and is probably the best in terms of nutritional value. Plus, it's fairly affordable–just $50 for 100 servings!
Organifi GO Packs ­­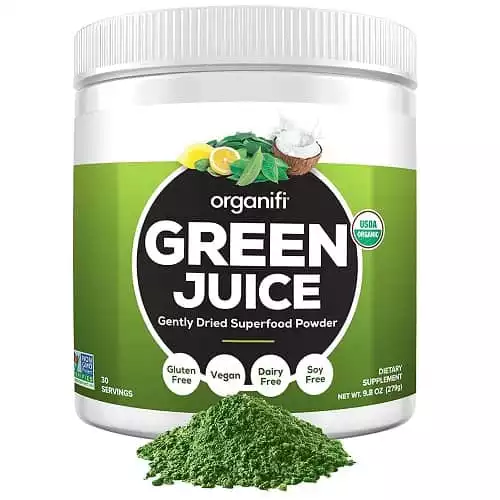 This supplement delivers the same portability as Greens It Works!, though at a much higher price. It's pricier due to the fact that all of the ingredients are 100% certified organic, and are minimally processed (freeze-dried and ground up) to ensure the maximum bioavailability per serving. It doesn't come in the same range of flavors, but it definitely delivers in terms of quality nutrients.
Pinnacle of Wellness Ultimate Organic Green Superfood Powder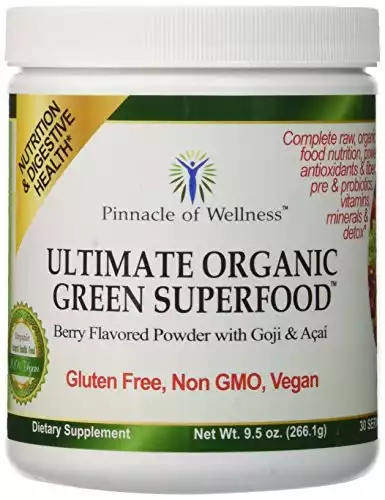 This superfood powder is a good option for those who want 100% organic, non-GMO, gluten-free, and vegan products. It's much pricier than Greens It Works!, but it contains a wider range of antioxidants–including those from Goji and Acai berries.
Definitely a good option to consider if you're looking to improve your immune health and aid in digestion. I would call this a super green drink and it's one of my go-to options because of the value of nutrient dense greens for the cost.
Vibrant Health – Green Vibrance, Plant-Based Daily Superfood + Probiotics, and Digestive Enzymes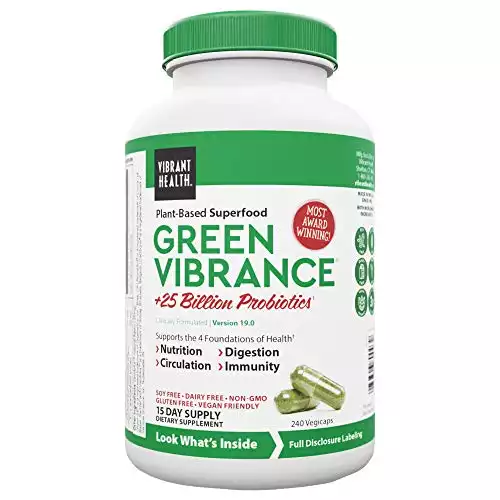 Vibrant Health, Green Vibrance | Amazon
Supports daily health: Supports a more robust immune response, clarity of thought and increased energy and endurance in convenient and comprehensive capsules.
Buy at Amazon.com
We earn a commission if you click this link and make a purchase at no additional cost to you.
05/01/2023 12:16 am GMT
Another choice that I have to add to my list is one from Vibrant Health. Not only is a super green formula, but it also contains probiotics and digestive enzymes — more bang for your buck for sure! This contains over 70 high-quality ingredients and sources 27 plants for this green drink.
There are some people that complain about the taste but that only means one thing for me — that there are real vegetables inside! Green Vibrance is one of the more popular choices on Amazon, that's because it's a great product with great results.
This is another one of my go-to super green drink mixes. I add juice if I want to just drink it as is, or you can easily add a scoop to any of your smoothies or meal replacement drinks to get an extra dose of high energy. It's currently available on Amazon for 67.96
Final Thoughts on It Works Greens
It Works! Green may be just what you need to ensure you get better nutrition no matter how busy you are. The price tag is a bit high, but it's worth it to promote a healthier, more alkaline balance in your body. With its equivalent of 8 servings of fruits and veggies, it's a great choice for anyone who struggles to eat greens but wants to be healthier.
—-
Disclaimer
The information contained on www.altprotein.com website (the "Service") is for general information purposes only.
Alt Protein assumes no responsibility for errors or omissions in the contents on the Service.
In no event shall Alt Protein be liable for any special, direct, indirect, consequential, or incidental damages or any damages whatsoever, whether in an action of contract, negligence or other arising out of or in connection with the use of the Service or the contents of the Service. Alt Protein reserves the right to make additions, deletions, or modification to the contents on the Service at any time without prior notice.
Alt Protein does not warrant that the Service is free of viruses or other harmful components.
Fitness disclaimer
The Service offers health, fitness and nutritional information and is designed for educational purposes only. You should not rely on this information as a substitute for, nor does it replace, professional medical advice, diagnosis, or treatment. If you have any concerns or questions about your health, you should always consult with a physician or other health-care professional.
Do not disregard, avoid or delay obtaining medical or health-related advice from your health-care professional because of something you may have read on the Service. The use of any information provided on the Service is solely at your own risk.
You can also review our Editorial Integrity Policy.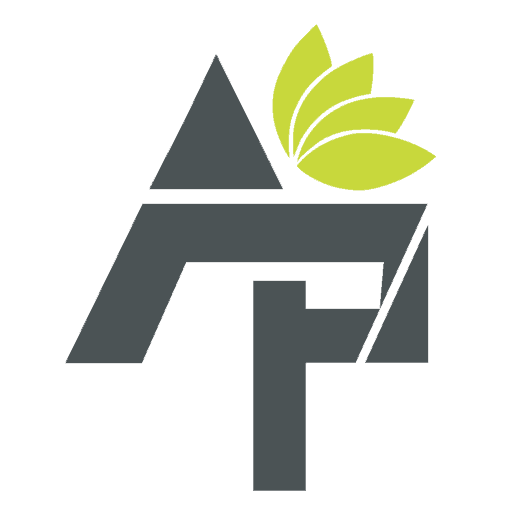 Alt Protein Team is a team of professionals and enthusiasts committed to bringing you the most up-to-date information on alternative protein, health and wellness, workouts, and all things health-related. We've reviewed a lot of products and services so you don't have to guess when you spend your hard-earned money on them. Whether you want to shed some pounds, build lean muscle or bulk, we can help you figure out what you need to do and what you need to have to achieve your goals.