I experienced a bit of push-back on a somewhat critical – although not entirely negative – review of Isagenix that I recently wrote (link to review). With this in mind, I wanted to take a closer look at some of the more alarming ingredients/side effects of Isagenix Isalean shakes.
Protein shakes are all the rage, and at first glance they sound amazing. I don't have to cook for two out of my three meals a day? What? And I don't even have to think about what to pack for lunch? All while losing weight and improving my health? Sounds pretty great.
Human beings, however, are not meant to subsist on protein shakes filled with ingredients that are far removed from those that we would find in nature. Yes, protein is important and sometimes supplementation is in order, however, natural sources of protein derived from whole foods is the ideal way to go.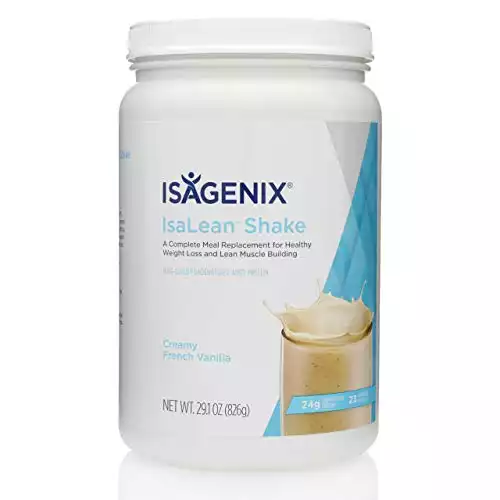 Isagenix IsaLean Shake | Amazon
IsaLean Chocolate Shake is a convenient meal replacement with 23 vitamins and minerals to nourish your body and support an active lifestyle. IsaLean Shake is a low-glycemic shake that contains 24 grams of protein to support weight management.
Buy at Amazon.com
We earn a commission if you click this link and make a purchase at no additional cost to you.
05/01/2023 12:10 am GMT
Think twice before pumping your body full of chemicals that your system has no idea what to do with, and with products manufactured with cost-cutting ingredients by profit-mongering companies that clearly don't care about the well-being of consumers.
While these diets may "work" for many people, please first consider the fact that any diet that asks participants to add exercise to their daily routine while encouraging them to consume less calories is likely to result in weight loss.
However, that does not mean that said diet plan is a healthy option or that it is improving your overall wellbeing. Unfortunately, by the time long-term studies broadcast the truth about some of these diet programs louder than the company's marketing team is hailing the benefits, many will be already be suffering the consequences.
Isagenix Shakes are a large name in the protein shake world these days. While many of their products are manufactured with ingredients that are healthier than the majority of other protein shakes on the market, they are not void of harmful ingredients. Risks vs. benefits shouldn't have to weigh, the benefits should be obvious, when considering a diet program.
Isagenix shakes are marketed as the solution to healthy aging, the solution to wealth creation, the solution to skincare, the solution to energy and performance, and as the solution to weight loss.
Wow! What a miracle! Their website claims that "whether you're looking to lose pounds and inches, improve performance and recovery, or combat the aging process and improve overall health, Isagenix has long-term health and fitness solutions for you."
Isagenix is an MLM, or Multi-Level Marketing, product. MLM programs are referred to by many names such as pyramid schemes or legal scams. Like most MLM products, the marketing material for Isagenix boasts exaggerated positive results from clients, without necessarily backing any of it up with independent studies or reviews.
Also like most MLM products, Isagenix products are incredibly overpriced.
Let's take a close and critical look at some of the harmful ingredients found in Isagenix Meal Replacement products and why you should consider your other options before diving into their "miracle" program.
Although quick weight loss may be achieved (although the same would probably be achieved for a fraction of the cost by switching to a whole-foods diet free of processed food), long term health may suffer. Feel free to do additional research yourself into these harmful ingredients.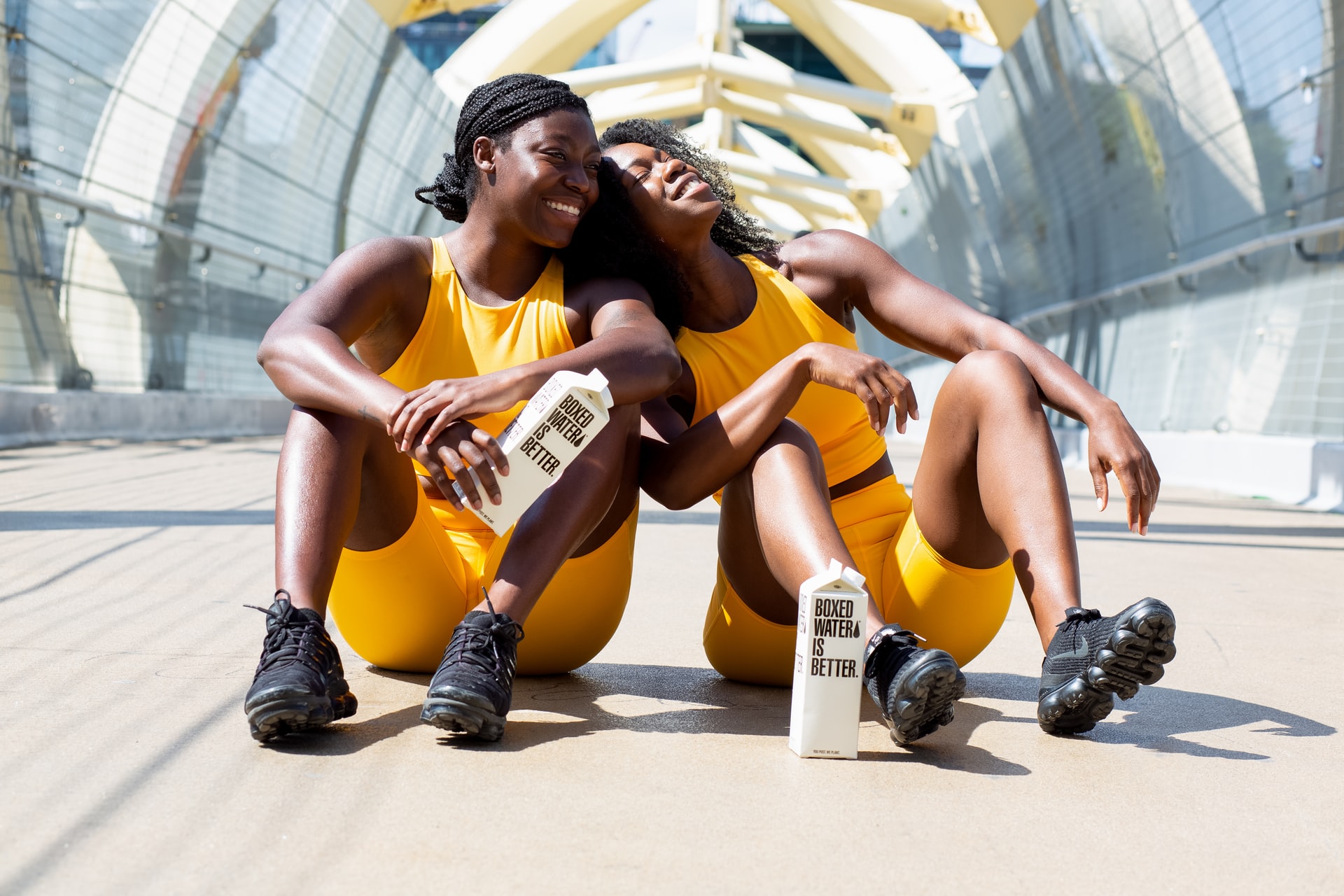 Soy Lecithin
While lecithin is naturally found in foods that we eat, such as eggs, soy lecithin is a highly processed soy product that is added to products to serve as an emulsifier.
Soy lecithin is often made from genetically modified soy, and unfermented soy has been connected to several health risks including immune system malfunction, digestive upset, fertility problems, and loss of libido. Check the ingredient list! Not all Isagenix products contain soy lecithin, but several do.
Vitamin and Minerals over the Recommended Amount
These products peddled by Isagenix contain important vitamins and minerals that are needed on a daily basis, although food-sourced vitamins are always more readily-absorbed by the body. However, it should be noted that if the protocol is followed to a T, that users will receive an overdose of several vitamins including B12, Vitamin C, selenium, and zinc.
Vitamin and mineral overdose, especially when it occurs on a regular basis such as with a meal replacement program, can cause a whole host of symptoms including digestive upset, nerve damage, brain fog, fatigue, and hair loss. Again, check the ingredient list to determine if you are receiving the right amount of vitamins and minerals for your size.
Fructose
Processed sugar, such as in the form of fructose, can greatly affect health. Excess fructose can lead to obesity, liver toxicity, insulin resistance, hypertension, and pancreatitis. The standard American diet already contains an excess of sugar, and it seems that when replacing a meal that sugar should not be an included ingredient in a "healthy" protein shake.
It is being discovered that more and more health issues are connected with a high sugar diet and that lowering one's sugar intake can improve gut health and enhance immune system function.
Canola Oil
Canola oil is an extremely unhealthy choice, yet is often added to "natural" products. Why not choose coconut oil, olive oil, or another oil proven to have health benefits? The answer is obvious, cost.
Canola oil is a cost-cutting, partially hydrogenated, genetically modified product that is reported to cause inflammation, neurological health issues, and kidney problems. Steer clear of partially hydrogenated oils!
Maltodextrin
Maltodextrin is an affordable, low-quality sweetener made from corn, rice, or potato starch that often sneaks and creeps its way into processed foods. This corn-based sweetener can wreak havoc on gut health by promoting the growth of unfriendly bacteria.
The risk for inflammatory disorders such as Crohn's disease, ulcerative colitis, and inflammatory bowel disease is increased by consuming maltodextrin. Check ingredient lists carefully – a lot of alternative sweeteners are combined with maltodextrin.
Tricalcium Phosphate
One of the synthetic ingredients utilized in Isagenix products, ingesting tricalcium phosphate on a regular basis, such as in a protein shake, can cause issues. Tricalcium phosphate has been linked to nervous system dysfunction, skin irritation, abdominal pain, difficulty breathing, nausea, constipation, and intestinal obstruction. These are not things to mess around with!
Natural Flavors
Unfortunately, the label "natural flavors" provides a great deal of wiggle room. The only requirement is that the ingredient must be extracted from natural plant or animal matter. However, this leaves the door wide open. You have no idea the level of processing said plant or animal matter has undergone, or any indication of quality and actual ingredients.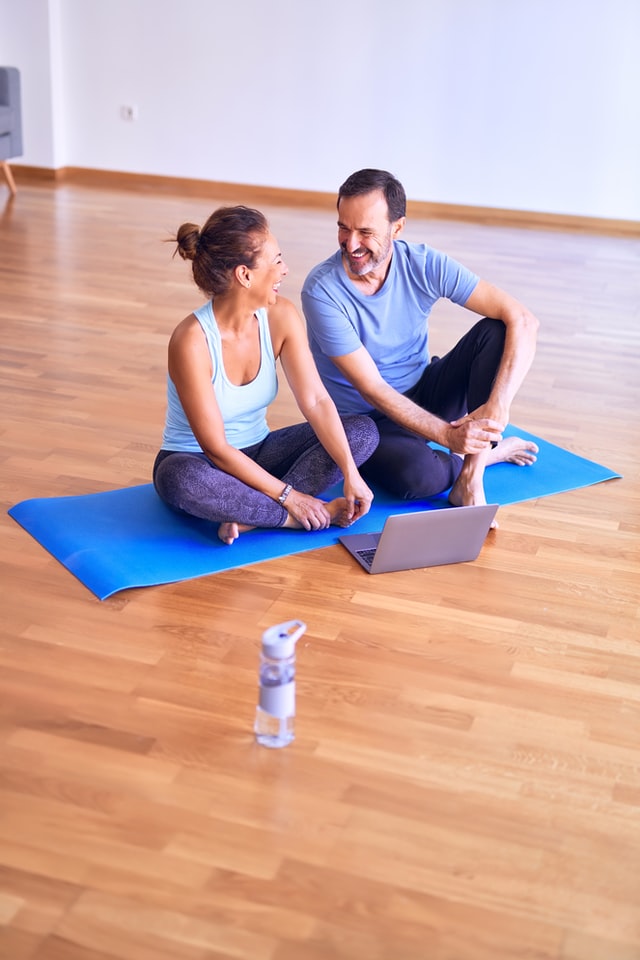 Alternative Sources of Protein
A processed food product such as a protein shake is not the answer to lasting health. A diet low in carbohydrates, and rich in a variety of foods in as close to their natural state as possible, and an active lifestyle almost always results in healthy weight and energy levels that last.
If protein supplementation is called for, there are a few products out there that contain only a handful of ingredients. Take a look at these choices that offer complete transparency when it comes to their ingredient list: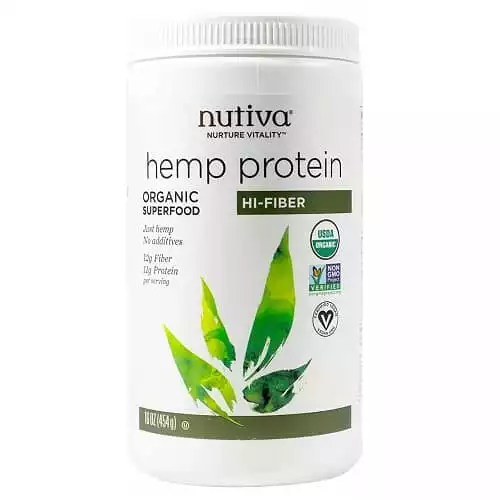 Nutiva Organic Hemp Protein Powder | Amazon
Nutiva hemp protein is an organic food with hi-fiber that will give you the high quality protein that is vital for good health, while remaining easy to digest so you can take it every day. This hemp protein is vegan, Non-GMO and USDA organic so you can feel good about eating it.
Buy at Amazon.com
We earn a commission if you click this link and make a purchase at no additional cost to you.
Nutiva's Hemp Protein contains one ingredient! Hemp in the form of an easily digestible powder that naturally contains zinc, iron, magnesium and nine essential amino acids. Each serving provides 15 grams of protein in addition to the 8 grams of fiber. The subtle nutty flavor mixes well with a glass of alternative milk, or added to a smoothie.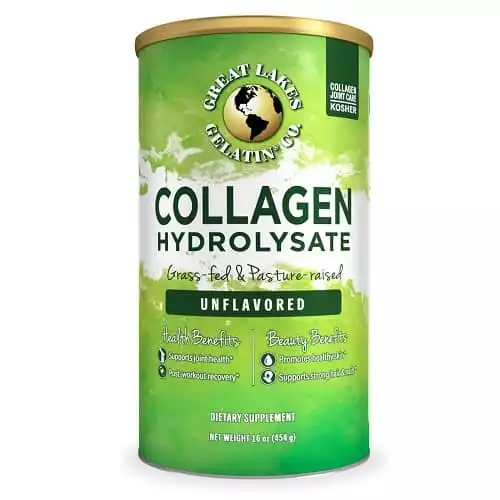 No, not the corn syrup riddled bright red snack that was so popular during childhood, but pure gelatin. Great Lakes Gelatin is a form of collagen that is sourced from animal bones, and it is an excellent source of worry-free protein. With seven grams of protein per tablespoon, gelatin can easily be added to hot or cold beverages (depending on the type that you buy – only one is cold-water soluble) or mixed into smoothies.
Not only is gelatin a powerful source of protein, but is is also known to promote healing of the digestive tract, decrease food allergy symptoms, gently detoxify the liver, reduce joint pain, and assist in balancing hormone levels.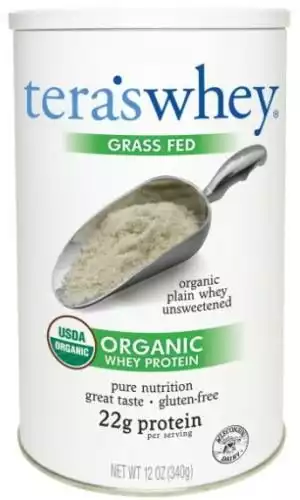 If dairy is not an issue for you and you are looking for a "shake" that you can enjoy periodically, but not use to replace healthy, well-rounded meals – then Tera's Organic Whey may fit the bill.
The plain flavor contains only two ingredients: organic dairy whey protein concentrate and organic sunflower lecithin. If a flavored mix is desired, additional full-transparency ingredients may be added such as organic stevia leaf extract, organic blueberry flavor, or organic cocoa. All flavors of Tera's Organic Whey Protein offer 20 grams of protein or more per serving.
You can get a full overview of my take on Isagenix from this post, where I also suggest a few alternatives.
Recommended Reads:
—-
Disclaimer
Last updated: December 16, 2019
The information contained on www.altprotein.com website (the "Service") is for general information purposes only.
Alt Protein assumes no responsibility for errors or omissions in the contents on the Service.
In no event shall Alt Protein be liable for any special, direct, indirect, consequential, or incidental damages or any damages whatsoever, whether in an action of contract, negligence or other arising out of or in connection with the use of the Service or the contents of the Service. Alt Protein reserves the right to make additions, deletions, or modification to the contents on the Service at any time without prior notice.
Alt Protein does not warrant that the Service is free of viruses or other harmful components.
Fitness disclaimer
The Service offers health, fitness and nutritional information and is designed for educational purposes only. You should not rely on this information as a substitute for, nor does it replace, professional medical advice, diagnosis, or treatment. If you have any concerns or questions about your health, you should always consult with a physician or other health-care professional.
Do not disregard, avoid or delay obtaining medical or health-related advice from your health-care professional because of something you may have read on the Service. The use of any information provided on the Service is solely at your own risk.
You can also review our Editorial Integrity Policy.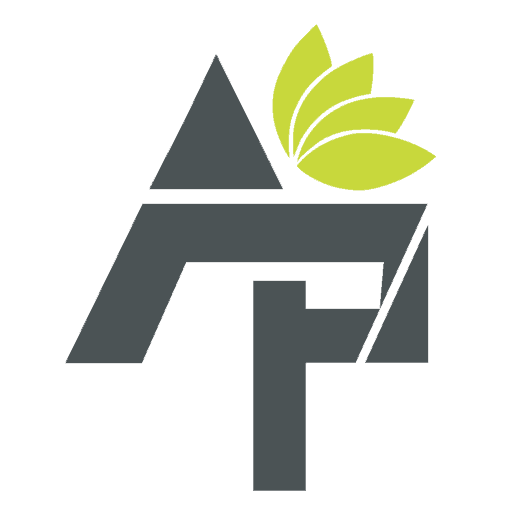 Alt Protein Team is a team of professionals and enthusiasts committed to bringing you the most up-to-date information on alternative protein, health and wellness, workouts, and all things health-related. We've reviewed a lot of products and services so you don't have to guess when you spend your hard-earned money on them. Whether you want to shed some pounds, build lean muscle or bulk, we can help you figure out what you need to do and what you need to have to achieve your goals.