We all live in a fast pace world today. Long gone are the days we sit down as a family and enjoy an evening meal or even make our own lunches.
Lunch today is often processed food from the vending machine at work or from the dollar menu at a fast-food drive-through. We're all looking for that quick and easy meal to eat between meetings.
But, quick and easy meals don't have to be unhealthy. In fact, they can be super healthy.
Meal replacement supplements are a great way to consume large amounts of protein, vitamins, and minerals without tons of calories. People looking to lose weight often consume meal replacement shakes, but anyone can consume these shakes for the health benefits.
While you should still consume real food for most of your meals, meal replacement shakes are great for a quick, portable snack or right after a tough workout. There are many options on the health food store shelves today, but Vega One and Garden of Life continue to top the lists for best plant-based meal replacement shakes.
Both Vega One and Garden of Life have a strong reputation in the health supplement industry.
Garden of Life and Vega One manufacture plant-based, non-GMO and mainly organic products. Their products are often very similar in nature leading many consumers to question which product to purchase.
We have decided to review and compare two of their most popular products, Vega One Nutritional Shake and Garden of Life Raw Organic Meal.
Bottom Line Up Front: If you are in a rush, here's my quick take…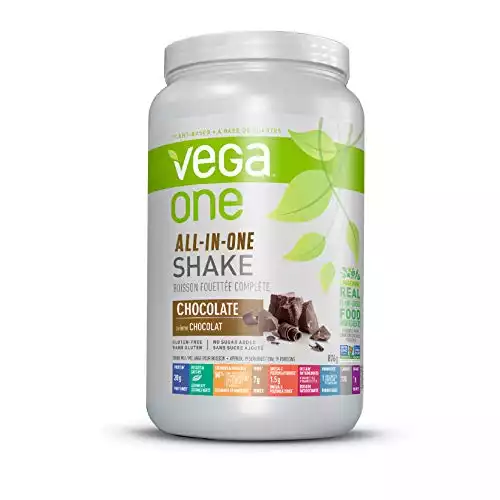 Vega One Nutritional Shake is a plant-based all-in-one nutritional shake that provides you with 20 grams of protein, 6 servings of greens, and 50% of your daily value of vitamins and minerals. Vegan certified and Non-GMO Project certified, Vega One is gluten, dairy, and soy free and offers so many variants for pre-workout and post workout.
More than 75% of Vega One's ingredients are sourced from North America. Although the product is not certified organic, a majority of the ingredients are certified or grown organically.
Vega One Nutritional Shake comes in seven flavors: chocolate, berry, natural, vanilla chia, french vanilla, coconut almond, and mocha. A 30.4-ounce container retails for about $55.00.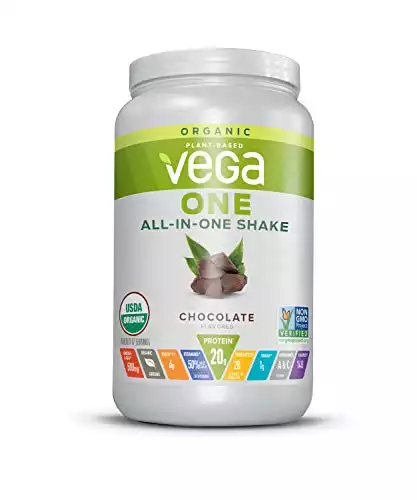 Best Vega One Flavor
This is a hard one, because I like the French Vanilla flavor as well, but my favorite Vega One flavor has to the chocolate version here.
It has enough of a chocolate edge, without being overpowering. It's my go to!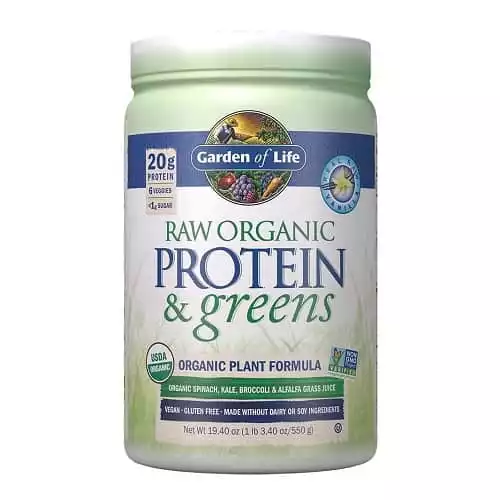 Garden of Life Raw Organic Meal is a powder supplement formulated to be a snack or meal replacement that is naturally filling and provides vitamins, minerals, and protein.
Raw Meal is a convenient meal-on-the-go product that provides a well-balanced, healthy meal loaded with 45 superfoods and 40 grams of plant-based protein (or 20 grams per single serving).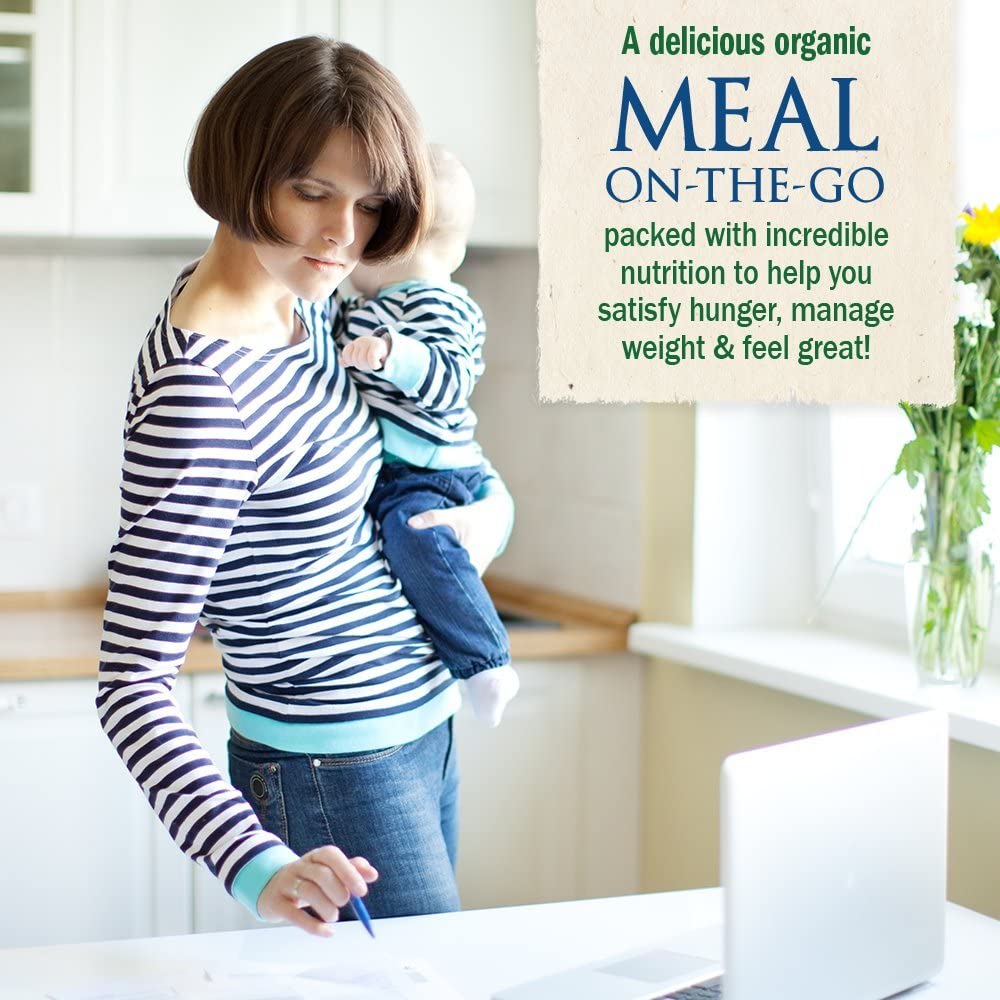 In addition to an incredible amount of protein, Raw Meal contains 21 vitamins and minerals, fiber, and probiotics. Raw Meal is USDA-certified organic and Non-GMO Project verified. It is made of all raw and vegan products.
Raw Meal is gluten, dairy, lactose, and soy free. Raw Meal is available in four flavors: Real Raw Vanilla, Real Raw Chocolate Cacao, Original, and Real Raw Vanilla Spiced Chai. A 32-ounce container retails for about $45.00.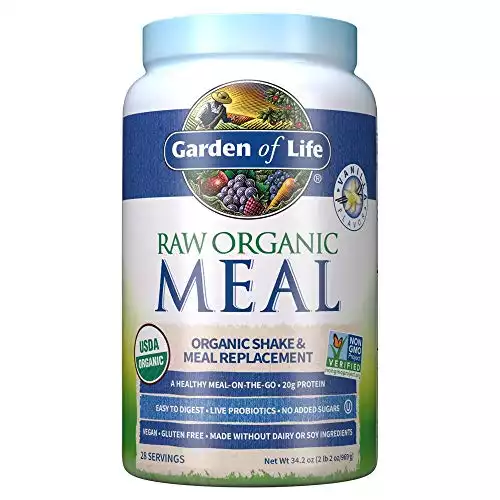 The Showdown: Garden of Life vs Vega
Vega One Nutritional Shake and Garden of Life Raw Meal are very similar products. Both are plant-based, certified vegan products. They will not contain any dairy, gluten, or soy ingredients.
Additionally, both products are Non-GMO Project verified too. However, only Raw Meal is certified USDA Organic. Vega One does use mostly organic sources from primarily North America, but not all of its ingredients are certified organic.
From a high level, both meal replacements have similar ingredients. Both contain a mix of pea protein, fruits and vegetables, and probiotics. Vega One uses a protein blend of pea, hemp, and sacha inchi protein while Raw Meal uses brown rice, amaranth, buckwheat, millet, quinoa, chia and several others. However, both products contain 20 grams of protein per single serving.
Vega One and Raw Meal are essentially equal when it comes to the majority of our essential vitamins and minerals. For example, Vega One contains more Vitamin A and C than Raw Meal, but Raw Meal contains more Zinc and Manganese than Vega One.
While there are some minor differences in vitamin and mineral content, we think they are similar enough that it shouldn't matter too much as long as you eat a wide variety of healthy fruits and vegetables each day.
The big difference between the products is the available probiotics and enzymes. Raw Meal wins in this category. It has two types, Lactobacillus plantarum and Lactobacillus blugaricus at 1.5 billion and 3 billion CFU respectively, and an enzyme blend. Whereas, Vega One contains only Bacillus coagulans at 1 billion CFU.
Both products are quite similar in micronutrients, but a bit different when it comes to the macronutrients. Vega One and Raw Meal each contain 20 grams of protein per single serving. Raw Meal recommends that for a meal replacement you should use two scoops so that would translate to 40 grams of protein.
A single serving of Raw Meal is 120 calories whereas a single serving of Vega One is 170 calories. For those who are using either product for weight loss, Raw Meal is probably the better option. Raw Meal contains only 1 gram of fat, 7 grams of carbohydrates, 5 grams of fiber, and 1 gram of sugar.
Vega One on the other hand, contains 6 grams of fat, 13 grams of carbohydrate, 7 grams of fiber, and less than 1 gram of sugar. Both products use stevia to sweeten the flavors.
Vega One Nutritional Shake and Garden of Life Raw Meal are similar in texture. Both mix well in water, juice, or shakes. We recommend trying either product in a shake for a more well-rounded meal. Vega One offers seven flavors while Raw Meal offers four flavors.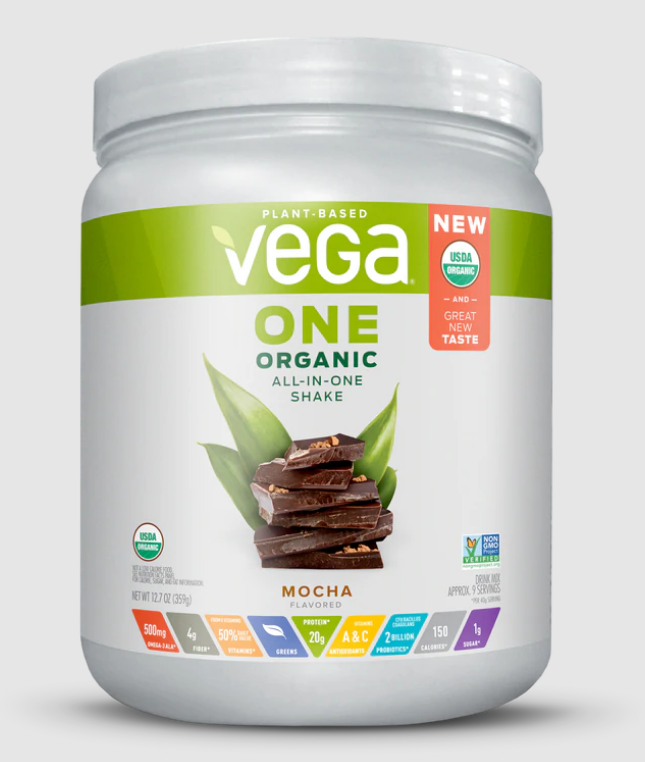 Price
A 32-ounce container of Raw Meal can be purchased online for roughly $42.00 or about $1.50 per single serving (or $3.00 if you use two scoops).

Check out the latest prices

. Vega One is slightly more expensive at about $55.00 for a 30.4-ounce container.
However, prices vary depending on flavor. A single serving of Vega One is approximately $2.50. Check out the latest discounts and prices.
We thought that the various flavors tasted very similar to each other, but most of our reviewers preferred the taste of Raw Meal over Vega One. One feature we love about Vega One is the option to purchase single serving packages to taste test each flavor before investing in a larger container.
The Quick Facts: Raw Meal vs Vega
The Final Scoop: Vega One or Raw Meal?
Overall, I think both products are very similar in taste, texture, and nutritional content.If we were forced to pick one, we would lean more towards Raw Meal, as it tasted slightly better, contained more probiotics, and fewer calories at a more budget-friendly price.
However, we recommend trying each product to determine which flavor you prefer and go with that. At the end of the day, you just want something that tastes good.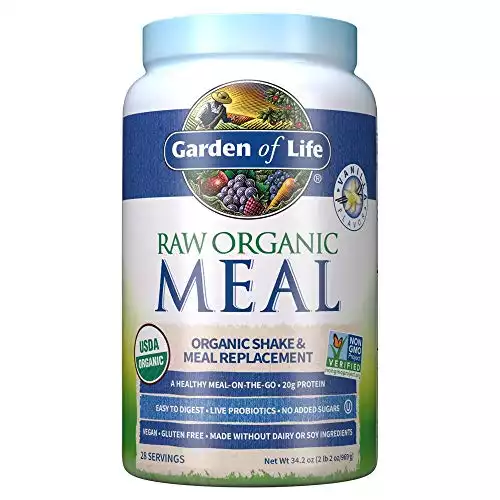 Additional Readings:
—-
Disclaimer
Last updated: December 16, 2019
The information contained on www.altprotein.com website (the "Service") is for general information purposes only.
Alt Protein assumes no responsibility for errors or omissions in the contents on the Service.
In no event shall Alt Protein be liable for any special, direct, indirect, consequential, or incidental damages or any damages whatsoever, whether in an action of contract, negligence or other arising out of or in connection with the use of the Service or the contents of the Service. Alt Protein reserves the right to make additions, deletions, or modification to the contents on the Service at any time without prior notice.
Alt Protein does not warrant that the Service is free of viruses or other harmful components.
Fitness disclaimer
The Service offers health, fitness and nutritional information and is designed for educational purposes only. You should not rely on this information as a substitute for, nor does it replace, professional medical advice, diagnosis, or treatment. If you have any concerns or questions about your health, you should always consult with a physician or other health-care professional.
Do not disregard, avoid or delay obtaining medical or health-related advice from your health-care professional because of something you may have read on the Service. The use of any information provided on the Service is solely at your own risk.
You can also review our Editorial Integrity Policy.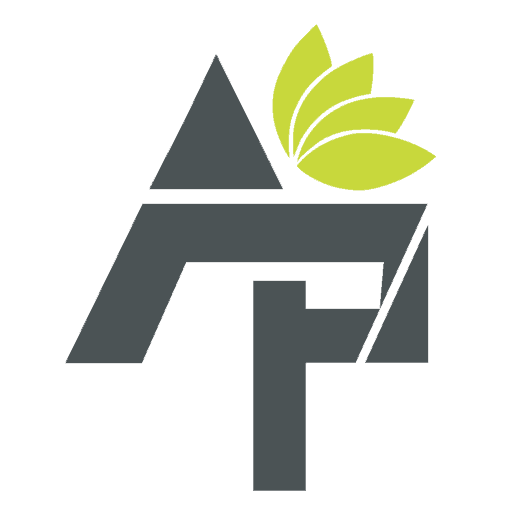 Alt Protein Team is a team of professionals and enthusiasts committed to bringing you the most up-to-date information on alternative protein, health and wellness, workouts, and all things health-related. We've reviewed a lot of products and services so you don't have to guess when you spend your hard-earned money on them. Whether you want to shed some pounds, build lean muscle or bulk, we can help you figure out what you need to do and what you need to have to achieve your goals.