For people who want to lose weight and improve their health, both Herbalife and It Works shakes are viable solutions. Still, these two supplements have different traits and characteristics. Bear with me just a little longer because you're about to find out plenty of useful things in the following comparative review. In this post, I have detailed these products' ingredient profile, price, benefits, nutritional value, side effects, and more.
Our Recommendation
Go With: Herbalife Shake Mix
This makes every calorie counts with the right essential nutrients to help you achieve your goals. As your healthy breakfast, have your Formula 1 Nutritional Shake Mix that is packed with nutrients.
Check Price
We earn a commission if you click this link and make a purchase at no additional cost to you.
05/01/2023 12:11 am GMT
Herbalife vs It Works Shakes – Overview
Herbalife shakes are protein supplements that are supposed to help consumers satisfy their hunger, lower their appetite, curb their cravings, lose weight, and handle the process of weight management is an easier and healthier way. These beverages boost fat burn and make you look and feel good about yourself. Moreover, Herbalife shakes contain plenty of vitamins, minerals, and essential nutrients. The entire concept that the manufacturer focuses on is wellness.
This particular protein shake is easy to prepare and it is a convenient alternative to regular meals. This comes in handy when you're having a busy day but you don't want to consume unhealthy snacks. According to the company, Herbalife shakes are excellent meal replacements that taste good.
It Works Shakes
It Works shakes is a protein powder made solely from plants. This product was created to build lean muscle mass, burn fat, help you lose weight, and boost your metabolic rate. Its formula comes with a blend of branch chain amino acids that are known for their muscle building and energy boosting properties. By replacing one meal with these shakes, you will feel fuller for a longer period.
On the other hand, both Herbalife and It Works shakes can lead to several side effects and their efficacy levels can only be estimated because there are no actual studies that prove or guarantee these supplements' effects or results.
Herbalife vs It Works Shakes – Ingredient Profile
Herbalife shakes are one of the most popular supplements on the market. For such well-known products, I am afraid it wasn't easy to research their ingredient profile. Although I wasn't able to find the complete list of ingredients, I managed to gather some of the main compounds the company includes in their shakes' formula:
Soy lecithin;
Casein;
Soy protein isolate;
Biotin;
Hydrogenated oils.
Further on, I am going to write a few words about each of the ingredients listed above so that you, as a potential consumer, make a clearer idea of what the product's content is:
Soy lecithin – promotes a healthy heart, improves brain function, boosts one's athletic performance, increases stamina and energy. Many bodybuilding supplements use this compound as one of their main ingredients. Although this element is often met in numerous foods like pasta, rice, and cereals to enrich them with extra nutrients and proteins, soy lecithin can lead to several dangerous effects. Therefore, you should always consult your physician to see if your body won't be harmed by consuming this ingredient;
Casein – this protein works wonders when it comes to restoring damaged muscles, helping you lose weight, building lean muscle mass, and achieving a leaner body. It is naturally found in dairy products but many companies have included it in their supplements, too. Casein keeps you full and satiated for a longer time so we can say it suppresses your appetite;
Soy protein isolate – this ingredient is rich in high-quality protein and it also comes with essential amino acids. Together, these elements will repair damaged tissues while also building muscle. Like in the case of soy lecithin, you should consult your doctor before consuming soy protein isolate;
Biotin – it is a member of the B-vitamin complex and it plays a crucial nutritional role that improves your general health and well-being. It helps your body cells to regenerate;
Hydrogenated oils – if you ask me, this particular ingredient doesn't really excite me. And, many other people agree with the fact that hydrogenated oils are substances made by men which means they are not natural. When consumed excessively, they can lead to serious health problems. So, although they can help you lose weight by boosting your metabolic rate, you should keep in mind that these compounds are not entirely safe.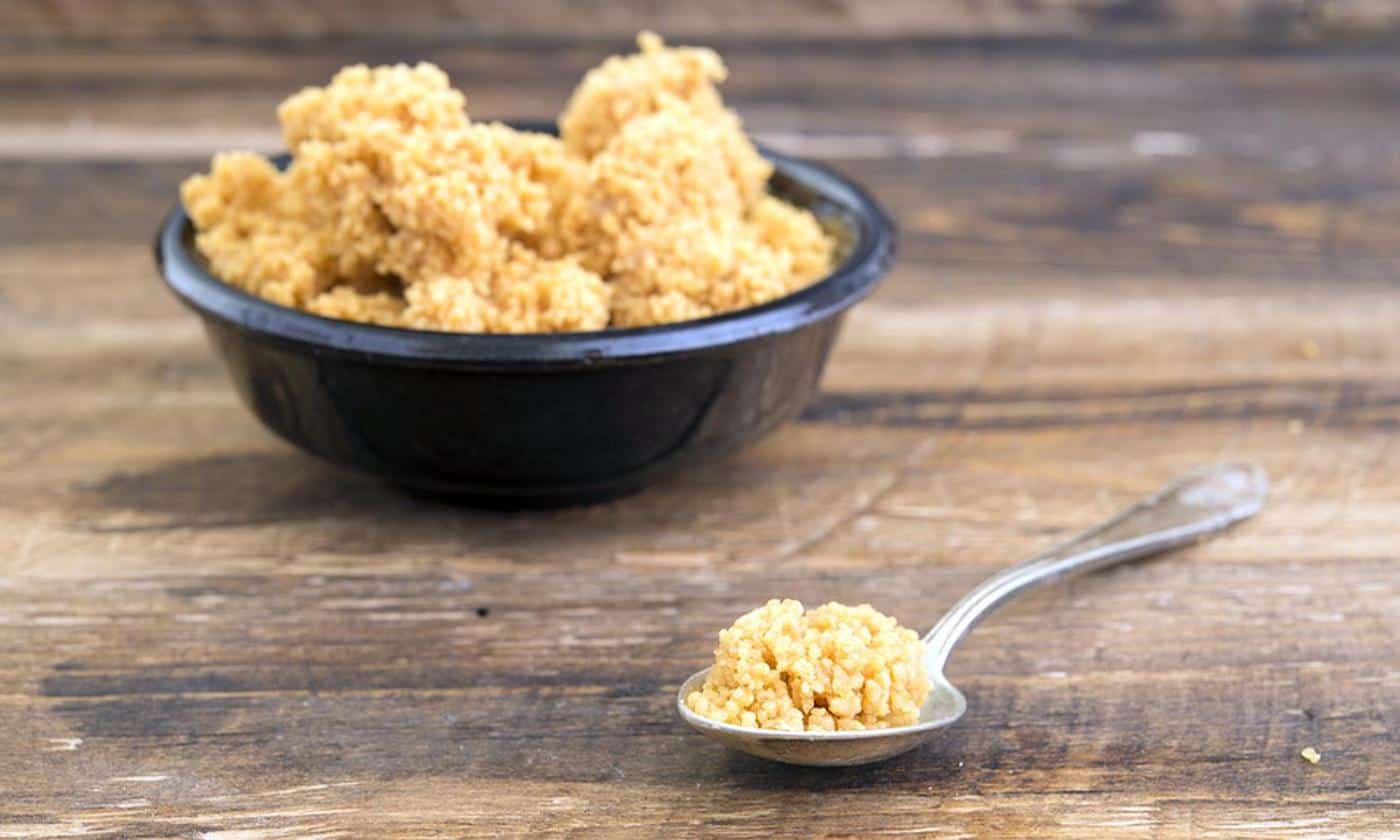 Available Flavors
Unlike It Works shakes that come in only two flavors, Herbalife provides a wider range of available varieties: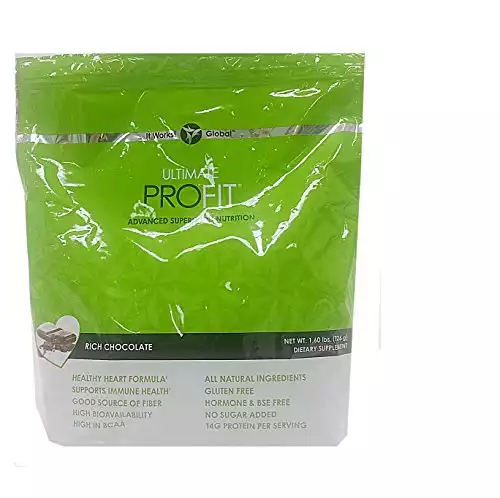 This supplement contains non-GMO ingredients. The formula combines beneficial nutrients such as plant-based protein, amino acids, and other organic elements. Here are the most important ingredients found in the It Works shakes.
1. Plant Protein Blend
It Works shakes come with a plant protein mixture which is sourced from organic sprouted brown rice and pea protein isolate. Due to the fact that the protein is plant-derived, people with lactose intolerance will not experience any unpleasant effects related to their health issue when consuming this product. Unfortunately, the company uses a proprietary blend which, in some cases, is not well-received by the public.
Now, let's talk a bit about each of the two main ingredients mentioned in the previous paragraph. I feel the need to detail each one of them because they serve specific purposes and their combination is one of the factors that differentiates this supplement from its competitors:
Pea protein isolate – according to several studies, this compound is said to increase both muscle strength and muscle thickness. One particular research has shown that pea protein isolate has almost the same effect as whey protein when it comes to promoting muscle mass growth;
Brown rice protein concentrate – this is not only brown rice but it is also organic and sprouted. A similar study with the one mentioned above was carried out to see exactly how efficient this ingredient is. The results, as you might have guessed, were pretty similar to the ones concluded in the pea protein study. In other words, rice protein concentrate has performed in a very similar way to whey protein.
2. Organic Oil Blend
This mix is included in the form of powders and its two components are avocado oil powder and coconut oil powder:
Avocado oil powder – this element is full of oleic fatty acids which are known to reduce the fat in the abdominal region. Moreover, it is supposed to fight metabolic syndrome, thus, preventing weight gain. This particular oil works as an appetite suppressor as well;
Coconut oil powder – this powder contains medium chain triglycerides, a type of fatty acids that can easily be used by your body as a way to fuel its organs, muscles, bones, and tissues with energy. It seems that this ingredient has anti-fungal, anti-bacterial, and even anti-inflammatory properties. Moreover, it supports your gut's healthy bacteria while also destroying bad bacteria. Finally, it might lead to weight loss because it lowers your appetite and induces fat burn.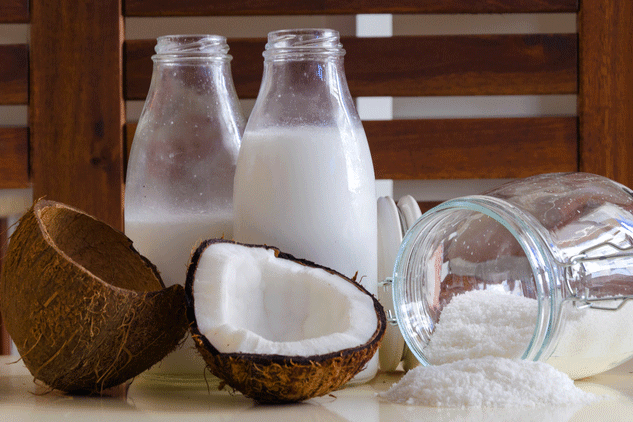 3. Branched Chain Amino Acids
It Works shakes contain the following essential amino acids:
Leucine – fuels your muscles, prevents muscle loss, promotes muscular synthesis which leads to new muscle mass;
Valine – has a stimulant effect. It boosts your focus and energy levels while also promoting muscle coordination and stimulating brain functions;
Isoleucine – repair or heals muscle damages. Also, it boosts your overall energy and muscle endurance.
Available Flavors
This vegan protein powder is sold in two available flavors, both of which are classic varieties:
It Works shakes are clean and vegan supplements that are free from allergenic compounds like soy, dairy, etc. They don't contain any artificial flavorings, colors, or sweeteners.
Herbalife vs It Works Shakes – Nutritional Values
Herbalife Shakes – per one serving
| | |
| --- | --- |
| Calories | 90 |
| Protein | 18 g |
| Dietary fiber | 3 g |
| Total fat | 1 g |
| Carbohydrates | 13 g |
Usage
You can enjoy one Herbalife shake per day. To prepare it, all you have to do is mix two tablespoons of Herbalife protein powder with approximately 250 ml of low-fat milk. Replacing one daily meal with this shake will help you achieve your healthy nutrition goals. However, if you want to reach weight-control objectives, you must replace two meals per day with these beverages.
It Works Shakes – per one serving
| | |
| --- | --- |
| Calories | 100 |
| Protein | 15 g |
| Dietary fiber | 2 g |
| Total fat | 2 g |
| Carbohydrates | 5 g |
Usage
Both dieters and consumers can take this shake pretty much in any way they want. Still, my personal recommendation is to dissolve one scoop of this protein powder in around 8 ounces of skim milk or even water. But you can consume it any way you like. For instance, some people add it to their morning orange juice, coffee, and even their favorite smoothie. And, if you feel brave enough, you can add it to pancake batter or breakfast oatmeal.
Herbalife vs It Works Shakes – Does It Work? Benefits and Results
Herbalife Shakes
According to reviewers, Herbalife shakes seem to work due to their ingredient mix. The manufacturer also states that their product encourages weight loss and suppresses your appetite. Once you drink one of these beverages, you will feel satiated for hours. Herbalife drinks are incredibly nutritious despite the fact that they are calorie-restricted supplements and they act as appetite suppressants. Furthermore, the company is one of the most reputable manufacturers in the industry.
Herbalife, as both a company and a brand, has a long history and tradition, being on the market for a lot of years. Their products are some of the best weight-loss and wellness solutions. Nevertheless, not all people achieve the same results when consuming Herbalife shakes. Some can take it a longer period without experiencing any side effects whatsoever while others give up on it after just a couple of days.
It Works Shakes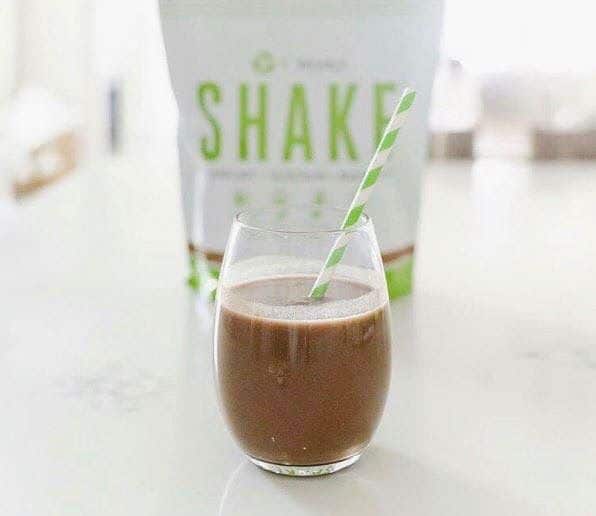 This vegan protein powder is easier to digest compared to regular supplements made from whey protein. It is safer to consume, especially in cases of lactose intolerance. Research has proven that a plant-based eating lifestyle might lower the risk of numerous health conditions, including obesity. This product contains BCAAs which lead to muscle mass growth and quicker recovery time.
According to certain specialists, It Works shakes are good and effective due to the fact that they contain a mix of two important ingredients: rice protein and pea protein. So, we can assume that this supplement can help you lose weight because eating high-protein and low-calorie meals leads to a better weight management.
However, online, you will find both positive and negative reviews regarding the efficacy of It Works shakes. Still, these shakes can provide a lot of benefits because they come with a powerful blend of BCAAs. These compounds will repair your damaged muscles, improve your immunity, and boost your overall energy levels.
Herbalife vs It Works Shakes – Possible Side Effects
Herbalife Shakes
When consuming weight-loss supplements, there is always a chance that you might have to deal with adverse effects, and, I am afraid that Herbalife shakes are no different. A commonly-met symptom is represented by a change in your bowel movements until your organism adjusts to this supplement which could take a couple of days. You can also experience headaches, irritability, and mood swings. Herbalife shakes contain potentially-allergenic compounds which can also lead to certain mild yet unpleasant side effects.
Bottom line is you should immediately stop taking this product as soon as you start feeling sick and consult your physician before deciding to give it another try.
It Works Shakes
Each ingredient contained by It Works shakes comes with its own side effects:
Pea protein isolate – if not used properly, it can lead to weight gain instead of weight loss; a very high amount of protein might impair kidney function; this ingredient is not recommended to those who suffer from gout;
Brown rice protein – diarrhea;
BCAAs – nausea, fatigue, increased insulin resistance, and headaches.
Herbalife vs It Works Shakes – How Much Do These Products Cost?
Herbalife Shakes
Those of you who're interested in buying this product can easily order it on Amazon. One container of 26.4 ounces is sold for the reasonable price of around $39.99. Check out the latest rates here!
You can purchase It Works shakes on the company's official website. There are two available flavors: Creamy Vanilla and Rich Chocolate. No matter your choice of flavor, you will have to pay around $59 per one bag of 25.4 ounces which translates into 30 servings. Clients benefit from a 30-day return policy.
You can also buy It Works Shakes on Amazon for around $59. Check out the latest rates here!
Bottom Line
At first sight, it seems that Herbalife definitely wins this competition because it is a popular brand that markets convenient supplements with high-quality ingredients. Still, my opinion started to change at the moment in which I couldn't find any scientific proof that guarantees all the company claims. I was also worried when I discovered several reviews in which consumers complained about the poor taste of these shakes and the lack of obvious weight-loss results.
On the other hand, It Works shakes are plant-based products that fuel your body with nutritious elements. Several studies have shown that both rice protein and pea protein are effective weight-loss and muscle-building elements. Still, you must try it to see if it actually works for you as well because each supplement comes with both advantages and disadvantages.
Our Recommendation
Go With: Herbalife Shake Mix
This makes every calorie counts with the right essential nutrients to help you achieve your goals. As your healthy breakfast, have your Formula 1 Nutritional Shake Mix that is packed with nutrients.
Check Price
We earn a commission if you click this link and make a purchase at no additional cost to you.
05/01/2023 12:11 am GMT
Recommended Reads:
Disclaimer
Last updated: November 19, 2019
The information contained on www.altprotein.com website (the "Service") is for general information purposes only.
Alt Protein assumes no responsibility for errors or omissions in the contents on the Service.
In no event shall Alt Protein be liable for any special, direct, indirect, consequential, or incidental damages or any damages whatsoever, whether in an action of contract, negligence or other arising out of or in connection with the use of the Service or the contents of the Service. Alt Protein reserves the right to make additions, deletions, or modification to the contents on the Service at any time without prior notice.
Alt Protein does not warrant that the Service is free of viruses or other harmful components.
Fitness disclaimer
The Service offers health, fitness and nutritional information and is designed for educational purposes only. You should not rely on this information as a substitute for, nor does it replace, professional medical advice, diagnosis, or treatment. If you have any concerns or questions about your health, you should always consult with a physician or other health-care professional.
Do not disregard, avoid or delay obtaining medical or health related advice from your health-care professional because of something you may have read on the Service. The use of any information provided on the Service is solely at your own risk.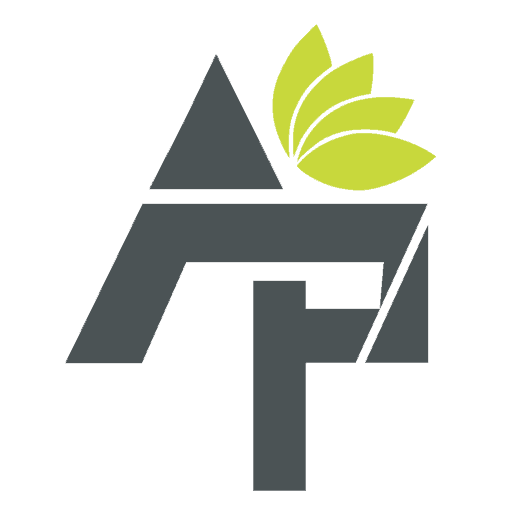 Alt Protein Team is a team of professionals and enthusiasts committed to bringing you the most up-to-date information on alternative protein, health and wellness, workouts, and all things health-related. We've reviewed a lot of products and services so you don't have to guess when you spend your hard-earned money on them. Whether you want to shed some pounds, build lean muscle or bulk, we can help you figure out what you need to do and what you need to have to achieve your goals.