Both Nutrisystem and Lean Cuisine are weight loss eating plans that focus on small portions of awesome frozen meals to help you counting the calories and improving your eating habits. They are available for purchase on multiple online platforms and they both cost around $10 per day.
That being said, which one should you buy and which one matches your needs in the best possible way? Stick with me to find out each of these brands' ingredient profile, pros, cons, the way they work, and more.
Main Differences Between Nutrisystem and Lean Cuisine
The main difference between Nutrisystem and Lean Cuisine is:
Nutrisystem is direct to consumer diet delivery program, whereas Lean Cuisine is a supermarket healthy eating program
Nutrisystem is specifically geared towards losing weight, whereas Lean Cuisines is about eating healthy
Nutrisystem is a full meal planning service, whereas Lean Cuisine is more of an individual meal replacement option
Lean Cuisine is generally less expensive compared to Nutrisystem
What Is Nutrisystem?
This is a popular weight loss and nutrition plan that tells you exactly what you can and cannot eat as well as when to consume certain foods. With Nutrisystem, you won't have to be counting calories anymore or even keep track of your carbs intake. It is a somewhat restricted diet plan to help you with weight loss. Therefore, you're supposed to consume only specific food items like vegetables and avoid thing like processed food.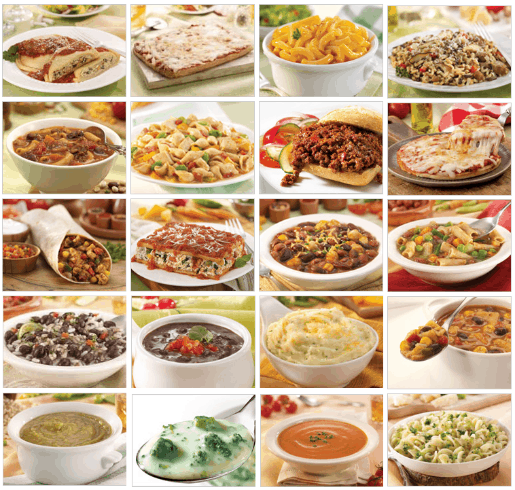 Luckily, Nutrisystem is also a bit flexible. What I mean by that is that it provides several different plans that you can choose from so make sure you select the one that suits your needs the best. Moreover, this diet plan offers consumers the possibility to purchase all the necessary meals, like dinner, directly from the manufacturer. Each of these meals comes in the proper portion size. Also, they are nutritionally balanced and the number of calories is already calculated.
How It All Started

Nutrisystem's founder is Harold Katz who created this brand in 1972. The company's headquarters are located in Philadelphia, Pennsylvania and there are several subsidiaries such as Nutri/System IPHC, Inc., NutriSystem Fresh Inc., and others.
When it was launched on the market, this brand was all about providing weight loss and nutrition advice as well as selling healthy nutritious diet food in multiple brick-and-mortar locations. Then, in 1999, the manufacturer transformed its entire business model while also applying a direct-to-consumer approach. Since then, they have marketed their products online as well as through call centers.
In 2015, the company bought the well-known South Beach Diet brand.
How Does It Work?
The entire concept behind Nutrisystem diet food is fairly simple. Although there's nothing groundbreaking when it comes to their methodology and approach, they have definitely perfected this eating system. Once you enroll in one of their plans, you will be provided with an accurate framework designed for your weight-loss journey.
All these eating plans are very specific, specially created for individuals of all sizes, genders, and shapes. Therefore, you don't have to worry you won't find a plan that matches your needs. After selecting your desired plan, you need to order Nutrisystem meals, preferably directly from the company's website. Their menus are calorie-controlled and they support a quick, safe, and healthy weight loss.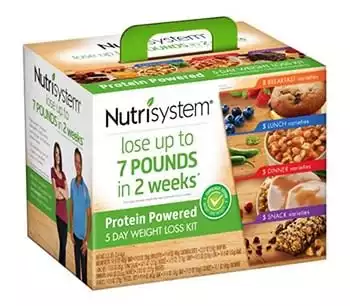 Why I Actually Like Nutrisystem
Look, in a perfect world I would recommend everyone just practice some self-control... but sometimes "sticking to a system" is what works best. For clients I work with who "just need a plan", Nutrisystem is one of the plans I recommend.
Choose Your Weight Loss Plan
We earn a commission if you click this link and make a purchase at no additional cost to you.
Ingredient Profile
Each of the Nutrisystem teaches you what you're supposed to eat when to consume those foods, and in what combinations so that you lose weight, fuel your body, and maintain yourself healthy. Here are some of the most important ingredients that you can find in all Nutrisystem meals:
Lean protein – proteins are vital elements that your body's cells need in order to function properly. They are used to create digestive enzymes and repair damaged tissues. In any weight-loss journey, consuming proteins is important because they help you build lean muscle due to their amino acid content.
Low-glycemic carbohydrates – as you probably know, there are good and bad carbs but it isn't very easy to tell them apart. With Nutrisystem, you won't have to determine which carbs are good for you anymore. All the carbohydrate compounds included in Nutrisystem meals are low-glycemic. For example, you will find specific veggies and whole grains in these meals. This type of carbs can even prevent diabetes.
High-fiber – this ingredient keeps you fuller for a longer time, thus helping you lose weight by eating less. Furthermore, high-fiber foods prevent heart-related conditions. Foods like vegetables, fruits, and whole grains are all high in fiber.
How to Use Nutrisystem
For starter, you must choose your preferred Nutrisystem[ plan and then customize it until it matches your needs and preferences. Then, you can order a one-month supply worth of Nutrisystem meals. This process is both simple and convenient because you can easily place an order from the privacy of your own home.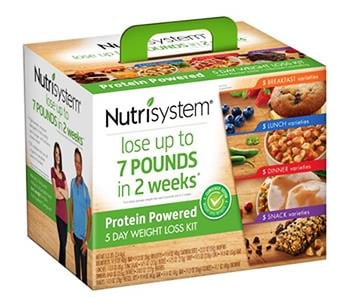 Finally, the food items you have chosen will arrive already cooked at your doorstep. There are plenty of meal and snack options to select from and the most extensive Nutrisystem eating plan provides more than 150 types of products. To recap, you will be required to consume only the pre-cooked meals and snacks that you purchase from the company. Also, you can opt for the add-on allotment which allows you to include certain food items that you can buy from the supermarket.
You will eat smaller portions but these meals will have a higher frequency. The company's representatives suggest clients include a 30-minute workout in their daily routine. Finally, you must completely eliminate alcohol consumption but this goes without saying.
Nutrisystem Pros
This diet offers a wide range of meals and snacks;
It is a convenient eating plan that helps you get rid of the whole calorie-counting process;
All Nutrisystem clients will get support through the company's counseling program;
This eating system focuses on physical activities;
They ship all the meals you ordered and you will receive these items at your doorstep;
All these foods are high in protein which helps you lose weight while also building muscle mass;
The company provides two alternative plans for diabetics and vegetarians;
All new customers will receive a one-week free trial.
Nutrisystem Cons
This diet is pretty expensive and all its meals have high price tags;
The Nutrisystem diet is all about individual meals which aren't a good fit for the entire family;
If, after the program, you don't maintain a healthy and balanced lifestyle, your weight-loss results will not last;
Some of their products contain potentially-allergenic ingredients like wheat, eggs, nuts, and soy;
These products are not gluten-free, non-GMO, or organic;
Nutrisystem meals contain refined sugars and preservatives.
Possible Side Effects
Any important diet change can cause some mild and sometimes, even serious side effects, especially if you're following a drastic eating system with lots of restrictions. Some of the most common symptoms experienced by Nutrisystem dieters are:
Diarrhea;
Constipation;
Abdominal cramping;
Nausea.
However, these side effects might vary from one person to another, depending on one's body type, health, etc. Still, most Nutrisystem consumers reported no side effects whatsoever. On the other hand, it is best to take certain precautionary measures to prevent these symptoms from appearing. For example, if you suffer from any significant medical issue or you're taking medications, I strongly recommend you to seek a doctor's advice to make sure this diet is a proper choice for your health.
Costs
Costs vary depending on several factors. For starters, specialized plans have higher prices compared to basic ones. Usually, you are required to pay around $10 per day. The most basic plan is $11.39 for men and $9.96 for women. You can purchase Nutrisystem meals from Amazon, eBay, Nutrisystem official website, Walmart, and others.
What Is Lean Cuisine?
Lean Cuisine is another well-known diet system that sells a diversified line of both frozen entrees and dinners. These products are shipped all over the United States as well as Canada. You can also find Lean Cuisine items in Australia but there, they go by the name of Simplot. These low-fat and low-calorie weight-loss meals are sold in a wide range of varieties: pizzas, traditional dinners, Panini, ethnic dishes, and others.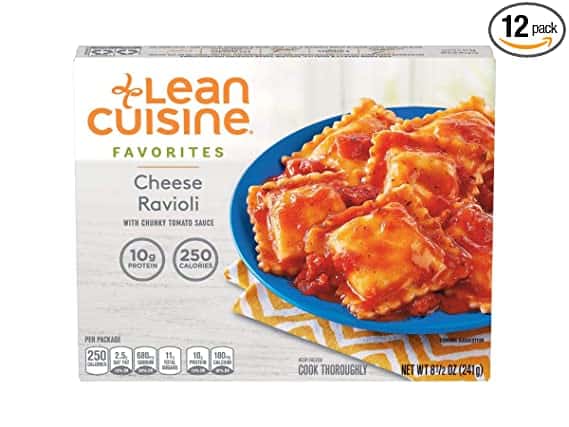 The Lean Cuisine eating plan might be the perfect solution for you, if you're on a tight schedule and you're way too busy to prepare meals at home, from scratch. Don't be fooled by the fact that these meals are frozen because they still maintain their nutritional values which makes them very healthy.
How It All Started
Lean Cuisine products are sold by Nestle. They were first launched on the market in 1981 as much healthier substitutes for Stouffer's frozen meals. At first, you could only choose from ten different Lean Cuisine products. Nowadays, the brand's culinary collection exceeds 100 available frozen foods.
The brand's headquarters can be found in Solon, Ohio which is a suburb of Cleveland. One interesting fact is that the word "lean" is considered a nutrient content claim by the FDA. This means that all Lean Cuisine products must meet this particular criterion of containing less than 4.5 grams of saturated fat, less than 10 grams of total fat, and no more than maximum 95 mg of cholesterol.
How Does It Work?
Despite the fact that eating only fresh whole foods is the ideal way to lose weight, this might not always be possible because of people's hectic schedules. In this situation, Lean Cuisine meals come in handy due to the fact that they are nutritious and low-calorie. The company provides a wide array of frozen meals which makes their products highly convenient.
Usually, regular frozen products are not extremely healthy because they contain high amounts of fats, sodium, and calories. However, Lean Cuisine's manufacturer claims their meals are healthier alternatives to standard frozen meals. According to their "lean" principle, their foods should not contain over 800 mg of sodium.
Like Nutrisystem, Lean Cuisine also provides good results because it encourages you to eat more frequently while also adopting a healthier diet with smaller portions.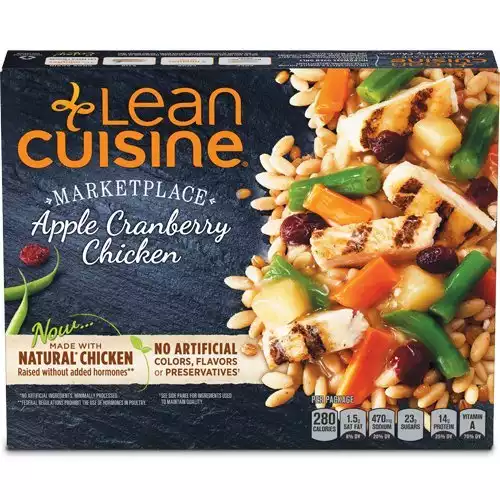 Ingredient Profile
Lean Cuisine marketplace offers plenty of frozen meals. These products range from lunches and dinners to desserts. Each meal contains different various ingredients. Among the most commonly-met ones are:
Soy sauce;
Coconut;
Cheese;
Organic onions;
Oat fiber;
Cornstarch;
Virgin olive oil.
How to Use Lean Cuisine
Before following this diet, it is very important to first understand the way it works and all the steps involved in it. This way, you will definitely achieve a lot more benefits and better results. First of all, establish the optimal number of daily calories your body needs in order for you to lose weight and achieve all your health-related goals.
Lean Cuisine encourages its dieters to eat smaller portions and consume five meals each day: three main meals plus two small snacks. As long as you stick to eating two snacks per day, your blood sugar levels will remain stable. Simply put, this eating system helps you avoid overeating without starving yourself.
Bonus Tip! To make sure you stay fuller for a longer period of time, I suggest you consume a salad or a fruit after every Lean Cuisine meal.
Lean Cuisine Diet Pros
It is a very convenient diet plan that saves you a lot of time that you would have spent preparing your meals from scratch;
These meals are easy to do and quite tasty;
Each meal is strictly calorie-controlled and it takes only a couple of minutes to get it ready for consumption;
Lean Cuisine provides a large array of options to choose from;
You can easily take these meals with you at work or anywhere you go;
Cooking skills are not required.
Lean Cuisine Cons
Lean Cuisine products contain a little too much salt;
According to certain consumers, some of these products are a bit too fatty;
It seems that Lean Cuisine meals are not very filling despite the company's claims;
Some products might contain a lot of sodium which is not very helpful if you want to shed a lot of pounds;
A few consumers have complained that certain meals don't have an appetizing odor and that they have a fake taste;
It is not a long-term weight-loss solution if you want to eat as healthy as possible.
Possible Side Effects
There are several factors to take into consideration before consuming these meals. For example, if you suffer from any chronic health condition or if you have any allergies, you should consult your doctor first. Sometimes, eating a lot of frozen meals instead of whole fresh foods might lead to a slower metabolism, difficulties in losing weight, and nutrient deficiencies.
Other potential side effects are:
Bloated stomach;
Vomiting;
Diarrhea;
Nausea;
Stomach cramps.
Lean Cuisine Prices and Costs
The average price of one serving of Lean Cuisine meals is between $3 and $4. In other words, three meals per day will cost you approximately $12. Still, this number doesn't include snacks, desserts, and add-ons such as fresh veggies. You can find these meals on the company's website, on Amazon, and on other e-commerce shops.
FAQ About Lean Cuisine and Nutrisystem
Here are some frequently asked questions that I get about both programs:
Question: Can you eat Lean Cuisine on Nutrisystem?
Answer: While they are not officially integrated, it is entirely possible to substitute on your own, although you may then be wasting some food that Nutrisystem ships. If budget is your main concern, you can "stretch" a Nutrisystem plan with Lean Cuisine, so long as you roughly calibrate the calories and nutrients. Personally, this is more work than I care to do.
Question: Can you lose weight eating Lean Cuisine?
Answer: Of course, but weight loss all comes back to calorie restriction. Are you expending more calories than you are taking in? Lean Cuisine (and Nutrisystem) can help with this by controlling portion size, along with additional exercise to burn more calories. Portion control is one of the MAJOR things most people trying to lose weight suffer from.
Question: Are frozen meals good for you?
Answer: Frozen meals are not specifically good for you because they are frozen. The frozen food aisle in most supermarkets is notorious for having unhealthy but convenient options. It depends on the brand and the ingredient profiles. Lean Cuisine is one of the better (lighter) frozen meal options as is Nutrisystem. They are both one of the few GOOD frozen food options, with Lean Cuisine being more readily available in most supermarkets.
Bottom Line: Lean Cuisine or Nutrisystem?
Both Lean Cuisine and Nutrisystem sell prepackaged meals that can complement your weight-loss program as well as your well-balanced diet. These meals are created with the help of nutritionists and are very easy to prepare.
In terms of customer support, Nutrisystem is better because they offer live counseling for all their clients. Their costs are comparable so in this department I'd lean more towards Nutrisystem.
Special Discount: Right now you can take 45% off Nutrisystem by comparing plans here. If you are leaning towards Nutrisystem, be sure to take advantage of this limited time deal.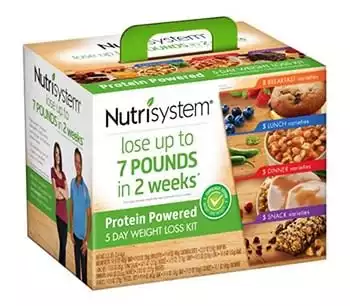 Why I Actually Like Nutrisystem
Look, in a perfect world I would recommend everyone just practice some self-control... but sometimes "sticking to a system" is what works best. For clients I work with who "just need a plan", Nutrisystem is one of the plans I recommend.
Choose Your Weight Loss Plan
We earn a commission if you click this link and make a purchase at no additional cost to you.
Further Reading on Diet Plans
Disclaimer
Last updated: December 16, 2019
The information contained on www.altprotein.com website (the "Service") is for general information purposes only.
Alt Protein assumes no responsibility for errors or omissions in the contents on the Service.
In no event shall Alt Protein be liable for any special, direct, indirect, consequential, or incidental damages or any damages whatsoever, whether in an action of contract, negligence or other arising out of or in connection with the use of the Service or the contents of the Service. Alt Protein reserves the right to make additions, deletions, or modification to the contents on the Service at any time without prior notice.
Alt Protein does not warrant that the Service is free of viruses or other harmful components.
Fitness disclaimer
The Service offers health, fitness and nutritional information and is designed for educational purposes only. You should not rely on this information as a substitute for, nor does it replace, professional medical advice, diagnosis, or treatment. If you have any concerns or questions about your health, you should always consult with a physician or other health-care professional.
Do not disregard, avoid or delay obtaining medical or health-related advice from your health-care professional because of something you may have read on the Service. The use of any information provided on the Service is solely at your own risk.
You can also review our Editorial Integrity Policy.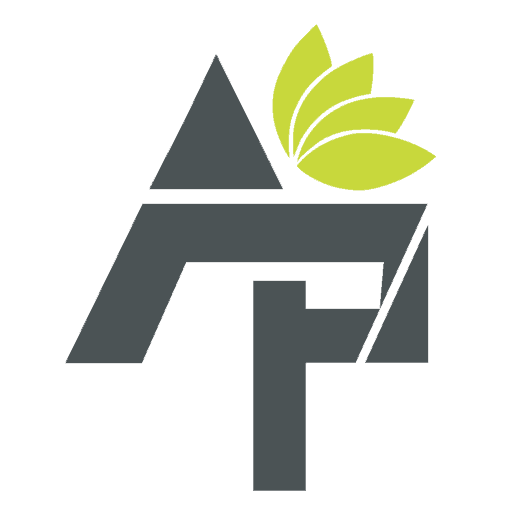 Alt Protein Team is a team of professionals and enthusiasts committed to bringing you the most up-to-date information on alternative protein, health and wellness, workouts, and all things health-related. We've reviewed a lot of products and services so you don't have to guess when you spend your hard-earned money on them. Whether you want to shed some pounds, build lean muscle or bulk, we can help you figure out what you need to do and what you need to have to achieve your goals.