If you are looking for the best answer to the question "how to cancel Nutrisystem subscription," you're in the right place. Week over week, our experts come across over a hundred questions related to deactivation of an active Nutrisystem subscription or trial. Many Nutrisystem subscribers, like you, feel the need to switch to a better alternative.
In this post, we'll tell you how to cancel Nutrisystem subscription and discuss better weight loss plans tried and tested by our experts. Keep reading to get all your answers.
How to cancel Nutrisystem subscription –

All

you need to know
Canceling an active Nutrisystem subscription can be a tricky affair since the complete process depends on the type of membership you have purchased. So, let's look at a stepwise guide to see how to cancel Nutrisystem subscription is a few simple steps.
Step 1: Call the cancelation helpline
It's important to note that the only way to cancel your Nutrisystem subscription is by calling the toll-free cancelation helpline. So, if you're not too fond of calling helplines and waiting for the customer service representatives to answer, you don't have a choice in this case. There's no other method to cancel.
The Nutrisystem cancelation toll-free number is 877-338-8446.
Step 2: Talk to the customer service team
Once a customer service representative is ready to handle your case, give them your subscription details such as your name and Nutrisystem membership ID. You can find your membership ID on any Nutrisystem invoice. Once the customer service team is able to fetch your account details, inform them that you wish to cancel your Nutrisystem subscription and stop all meal delivery services.
Step 3: Note down the cancelation request number
Once the customer service representative has taken your request, they'll provide you with a cancelation request number. Make sure you carefully note down the number for any future reference.
Other important things to remember
You cannot cancel your Nutrisystem subscription using the Nutrisystem website or by sending a cancelation email. The only way to cancel an active Nutrisystem subscription is by using the cancelation toll-free number.
You can cancel your shipment anytime before 6 PM the day before your meal delivery.
If it is your first Nutrisystem shipment, you can return the shipment items and for a refund.
How to return a Nutrisystem shipment and get a refund?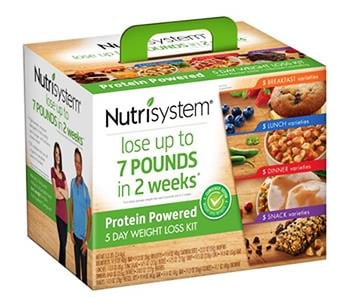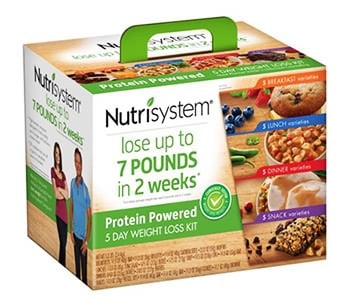 To return your Nutrisystem shipment, you'll need to call the Nutrisystem Return Department's toll-free number at 888-849-4686 and request for a return authorization number.
Once you get the return authorization, mention it on the packaging slip that came with your Nutrisystem shipment. Place all the snacks and meals along with the slip in a fresh box and ship it back to Nutrisystem's Return Team. Your refund will be processed and credited to your account within 14 days of receipt of the shipment. However, the credited amount may take up to 2 weeks to reflect in your account depending upon your payment method or bank.
Here's the address of Nutrisystem's Return Team:
OHL/Nutrisystem Return Department,
1490 Nitterhouse Drive, Chambersburg,
PA 17201
How to cancel Nutrisystem subscription after the 14-day Money Back Guarantee period?
If you're a new subscriber, make sure you cancel the subscription within the 14-day Money Back Guarantee to avoid paying any additional fees.
However, if you are Nutrisystem Auto-Delivery Subscriber and want to cancel after 14 days of subscribing, you'll be charged a $125 fee. That's primarily because almost all Nutrisystem Auto-Delivery subscribers get massive discounts while signing up.
For instance, Nutrisystem's basic 4-week meal delivery plan costs around $423. But, if you add Auto-Delivery, the cost goes down by almost 50% and becomes $270. Isn't that a big difference?
Pro Tip
If you only wish to delay your Nutrisystem delivery and not cancel the subscription altogether, you can delay your meal delivery shipments by calling the toll-free number 877-338-8446. Postponing your meal delivery shipment is free up to a month.
3 best Nutrisystem alternatives – Our experts' choices
If the Nutrisystem Diet isn't for you, and you were able to cancel Nutrisystem, here are our 3 top-rated Nutrisystem alternatives to help you meet your health and fitness goals. Our experts have tried and tested each of them to help you make an informed decision. So, let's look at some interesting options and see which is the best for you.
The South Beach Diet is similar to Nutrisystem when it comes to meal delivery service. However, you may notice small differences that make it a good Nutrisystem alternative.
The best thing about the South Beach Diet is that it works in 2 phases – Phase 1 and Phase 2. Both phases are different from one another. The closer you move to your weight loss goal, the more interesting the program will become. And, the diet program does work. One of our experts were able to lose 10 pounds in just 2.5 weeks.
Even though the food quality is almost similar to Nutrisystem, the snacks and meal options are more appealing and fun. So, if you are a fan of variety, the South Beach Diet may suit you well. The price of both diet plans is almost the same; however, Nutrisystem is a little more cost effective.
Key features of the South Beach Diet
Healthy snacks and meals
More focus on low-carb foods
Pocket-friendly
Easy to follow
Snacks and meals are more appealing
The food tastes good
Is the South Beach Diet suitable for you?
The South Beach Diet can be a good Nutrisystem alternative for you, if:
You're a fan of meal delivery services
Cooking is not your cup of tea
You like low-carb snacks and meals
You want to lose weight quickly – up to 5 pounds in a week
Pros and cons of the South Beach Diet
| | |
| --- | --- |
| Pros | Cons |
| A simple diet plan which does not include counting calories or any other measurements | Depends a lot on the glycemic index |
| Focuses on snacks and meals made of low saturated fats | Phase 1 is somewhat difficult and restrictive |
| Meal delivery service is great | Not suitable for individuals who prefer carbs for energy |
| Can help you meet your weight loss goals quickly | |
How much weight can you lose?
At the moment, the South Beach Diet is helping customers lose up to 10 pounds and up to 3 inches in the first 2 weeks of the diet program.
Medifast
Medifast is also a meal delivery service, but more creative and interesting than Nutrisystem. You can order snacks and meals from Medifast and create your own assortment of healthy eating. There are 2 primary meal plans – Go and Flex.
The "Go" plan allows you to order up to 5 Medifast meals each day and prepare 1 "Lean and Green" meal in your kitchen. Under the "Flex" plan, you can make the most of 4 Medifast meals, 2 Lean and Green meals, and 1 nutritious snack each day. This plan comprises more meal variety than the Go plan.
In the case of Medifast, weight loss is more gradual, and you develop healthy eating habits over the course of the diet plan.
Key features of the Medifast Diet Plans:
Designed by dieticians and nutritionists with proven track records
More meal variety options; you can choose meals and snacks from 65+ breakfast foods, shakes, nutrition bars, and a lot more
Better than Nutrisystem when it comes to taste and food quality
Comprises multiple phases to help you reach your weight loss goals
Helps you learn portion control
Is the Medifast Diet Plan suitable for you?
The Medifast Diet Plan can be a suitable plan for you, if:
You want to lose weight gradually
You want to learn how to control your portions
You're not a fan of frozen meals and snacks
You want more flexibility in meal planning and weight loss
You are looking for a diet plan that's easy to follow and less cumbersome
Pros and cons of the Medifast Diet Plan:
| | |
| --- | --- |
| Pros | Cons |
| Helps you meet your weight loss goals while preserving your lean muscle mass | More expensive than Nutrisystem |
| A nutrition-rich weight loss plan with the right combination of minerals, proteins, vitamins, fats, fiber, and more | Does not comprise frozen food items |
| Convenient and easy to follow | Some individuals have reported constipation and bloating |
| Does not include calorie counting | |
| Reduces hunger pangs and leads to controlled portion intake | |
Diet-to-Go is a popular meal delivery service like Nutrisystem. Instead of high-protein foods, the diet focuses on fruits and vegetables that can help you lose weight quickly. The menu is interesting, and you can personalize it based on your likes and dislikes. You can select your favorite meals, provide inputs on existing meals, pause your plan, and get back whenever you want. The portions are properly measured, and the calories are counted while preparing the meals.
You can choose between 4 meal plans such as the Vegetarian meal plan, the Balance menu, the Balance Diabetes menu, and the Keto-Carb30 menu. The most interesting feature of the diet plan is the 5-week rotation plan during which your meal delivery plan is revised and renewed with new meals and snacks.
Key features of the Diet-to-Go Plan:
Easily personalize your diet plan
Meals and snacks are delivered hot and fresh
Suitable for all age groups as well as people with preexisting medical conditions such as diabetes and thyroid
Flexible delivery options
Customize your meals and snacks whenever you want
All the meals and snacks are cooked using whole foods
Is the Diet-to-Go Plan suitable for you?
You prefer fruits and vegetables in your diet
You don't like cooking your own meals
You're looking for healthy, portion-controlled meals and snacks
You're looking for valuable advice on health, fitness, and nutrition
You're a fan of whole foods
Pros and cons of the Diet-to-Go Plan:
| | |
| --- | --- |
| Pros | Cons |
| Comprises a wide variety of meals and snacks to pick from | The food is delivered only once every week |
| All meal plan can be customized | Can be more expensive than the other Nutrisystem alternatives mentioned above |
| The meals and snacks are a delight for the taste buds | Even though the meals and snacks are tasty, they're not eye-pleasing |
Frequently Asked Questions on How to Cancel Nutrisystem
How much does Nutrisystem cost per month?
Nutrisystem currently has three plans which may vary depending on whether or not you have auto-delivery.
Basic – $8,57 a day or $239,99 for the whole 4-week plan
Uniquely Yours – $10,36 a day or $289,99 for the whole 4-week plan
Uniquely Yours Ultimate – $12,50 or $349,99 for the whole 4-week plan
How does Nutrisystem ship its food?
Nutrisystem primarily ships with FedEx and UPS, or Purolator if you are from Canada.
Can I return Nutrisystem shipment?
You can return any unopened item for a full refund, except for frozen foods.
Pick the Nutrisystem alternative that best suits your requirement
Now that we've answered the question – "how to cancel Nutrisystem," and made the cancelation process easy for you, are you ready to take on an affordable and effective Nutrisystem alternative? Well, if you aren't, you should give it a thought.
While you may have solid reasons to discontinue Nutrisystem, if you still haven't met your weight loss goals, pick a Nutrisystem alternative from the list above and continue your health and fitness regime. The South Beach Diet, Medifast Diet, and Diet-to-Go Plans are loaded with delicious and nutritious meals and snacks. And, the best thing is that each diet plan has something special to offer. Our experts have tried and tested all the diet plans to make sure they're not cumbersome and boring. And, they've provided good feedback.
We hope you found our guide on how to cancel Nutrisystem helpful. If you have more questions on the topic or any Nutrisystem alternative mentioned in this post, please feel free to post your queries in the comment section below.
—-
Disclaimer
The information contained on www.altprotein.com website (the "Service") is for general information purposes only.
Alt Protein assumes no responsibility for errors or omissions in the contents on the Service.
In no event shall Alt Protein be liable for any special, direct, indirect, consequential, or incidental damages or any damages whatsoever, whether in an action of contract, negligence or other arising out of or in connection with the use of the Service or the contents of the Service. Alt Protein reserves the right to make additions, deletions, or modification to the contents on the Service at any time without prior notice.
Alt Protein does not warrant that the Service is free of viruses or other harmful components.
Fitness disclaimer
The Service offers health, fitness and nutritional information and is designed for educational purposes only. You should not rely on this information as a substitute for, nor does it replace, professional medical advice, diagnosis, or treatment. If you have any concerns or questions about your health, you should always consult with a physician or other health-care professional.
Do not disregard, avoid or delay obtaining medical or health-related advice from your health-care professional because of something you may have read on the Service. The use of any information provided on the Service is solely at your own risk.
You can also review our Editorial Integrity Policy.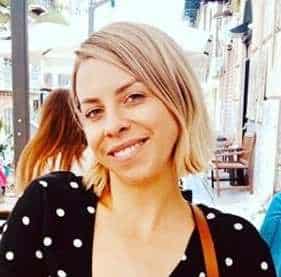 Jodie Chiffey is a nutrition and health expert who owns over 50 pairs of athletic shoes and puts them to good use. She is always looking for a new healthy recipe, loves juicing and tests new products at home, and reports back to us here at Alt Protein. Jodie's articles and recipes can also be found on her successful blog called The Juice Chief.
Why are you giving advice for Alt Protein?
I know firsthand how confusing and frustrating it is when you are trying to research health and fitness-oriented topics on your own as a complete beginner. 
I have made many mistakes when I have followed the wrong advice or didn't understand some information properly. 
I hope that sharing my knowledge and experience through Alt Protein can help others find the right way for them as fast and conveniently as possible.
What do you like best about health and wellness?
I think that everyone who embarks on the journey of a healthy lifestyle and fitness gradually realizes that it is a complete transformation of all the aspects of your existence.
Little by little, you become the best possible version of yourself both physically and psychically. What started as a big challenge suddenly feels like the only viable way of living. 
But what's even better is that you become a living example and inspiration for the others around you, which can have a real impact on the whole society.
What is your favorite source of protein?
I like to keep things as natural as possible, so I am really into a well-balanced protein-rich diet. Nevertheless, I definitely won't say no to a delicious protein shake – especially if it is full of nuts.