The South Beach Diet and Nutrisystem are two trendy diets that have become really popular during the past few years. Both diets offer vast meal plans that you can choose in order to lose weight but to be healthy as well. Here is everything about the South Beach Diet and Nutrisystem that you should really know.
Main Differences Between South Beach Diet vs Nutrisystem
The Main differences between South Beach Diet vs Nutrisystem are:
South Beach diet has phases, with a focus on lower carb counts, whereas Nutrisystem focuses on portion control and overall balance
South Beach diet features more savory snacks than Nutrisystem
Nutrisystem allows returns, whereas South Beach does not
A slight difference in pricing & plans, although not great
Nutrisystem allows you to sort by cuisine type
Customer reviews are more consistent for Nutrisystem
The overall diet for South Beach comes slightly higher than recommended by health professionals for long-term use
Now that we're in spring, many are looking to shed pounds for the summer season and warmer weather and maybe pick back up that New Year's resolution they tossed aside. As it turns out, Spring may be just the perfect season to try a meal plans system like the South Beach Diet or Nutrisystem.
Losing weight during as the weather warms up and flowers start to bloom is not just a vanity thing–for the sixty percent of Americans who are considered medically overweight, a little weight loss can go a long way in improving overall health, such as blood pressure, blood lipids, and other factors related to cardiovascular disease. But the season itself may be the optimal time to start on your health journey, according to health experts.
Here are some reasons you may want to start up your diet plan in the Spring:
Appetite tends to decrease as the weather gets warmer.
Perspiration improves your ability to stay cool, and warmer weather may encourage you to stay more active–but it's not yet at peak heat for the season, leading to more comfortable outdoor workouts.
Depressive symptoms, or more specifically seasonal affective disorder, are more common during the cooler, darker months. As the days get longer and the weather milder, you may find yourself more motivated to stick to a diet plan. Some health experts have also linked seasonal affective disorder with lower resting metabolic rates, and have studied the impact of light and raising metabolism. While there is no solid confirmation on a direct cause and effect, it does show just how much mood can impact your overall health.
Vitamin D, which can be absorbed most directly from natural sunlight, has been linked to reduced rates of insulin resistance and obesity.
Seasonal produce becomes available both at supermarkets and stores, making it more appetizing, richer in nutrients, and a great way to add a vitamin-rich side dish to your meals.
But even if Spring is the right time to start your diet, how can you choose between two highly related commercial plans? In this article, we'll take a look at how South Beach Diet and Nutrisystem compare and recommend which one is your best choice.
What's the Most Effective Way to Lose Weight?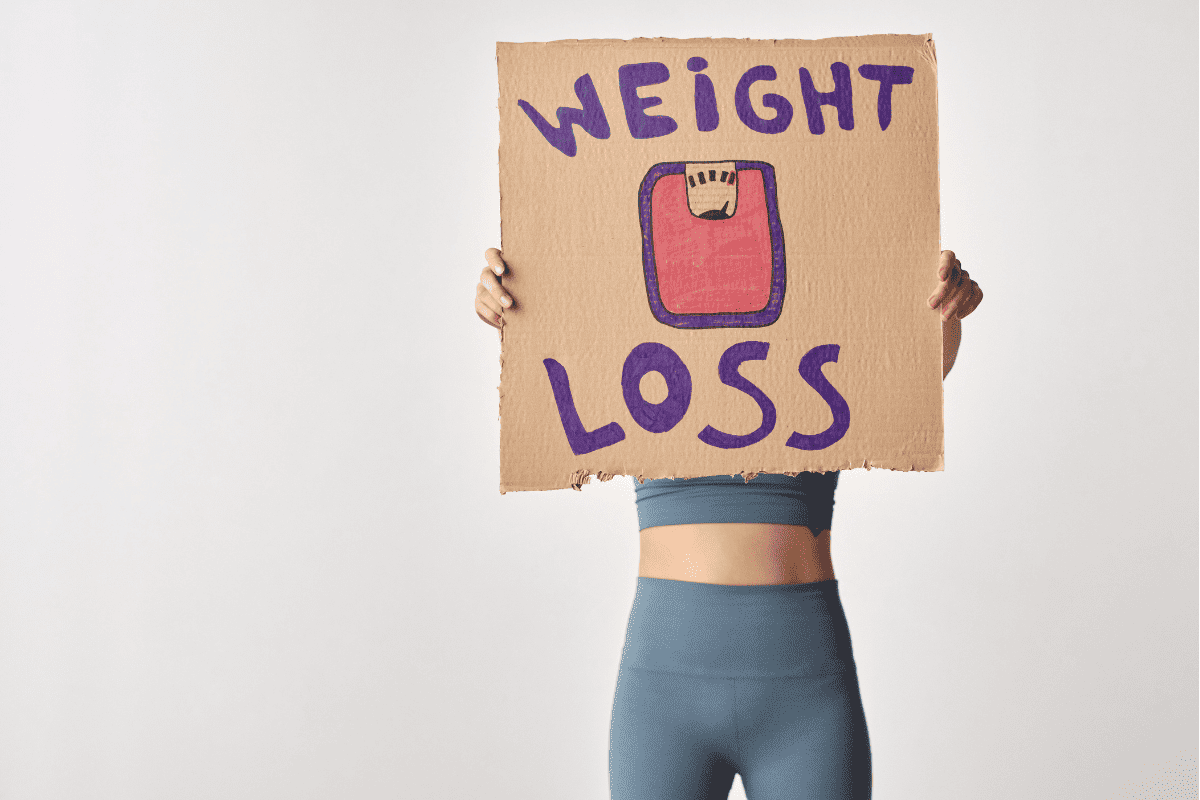 The most effective way to lose weight is by taking steps to ensure long-term, sustainable, and healthy weight loss. While some diet plans may produce quicker results, quick results are not the hallmark of lasting weight loss.
Instead, most experts urge individuals with a BMI of over twenty-five to lose no more than one to two pounds a week. Too much weight loss too fast may not be permanent, and also may even be harmful, unless under a doctor's supervision. You should also set a goal ahead of time; a great first goal is to aim for five percent less of your current weight. Setting mini-goals may also be helpful for you not to get discouraged and chart your progress.
In addition, even the best diet plans need an activity component. Activity is helpful for jump-starting weight loss, but it's also needed for sustaining a healthy weight over time. In addition, the activity can help support your diet plan overall by regulating hunger, and blood sugar, and controlling or helping prevent diabetes.
But if nothing else, there are some diet ideas you need to avoid.
What Are Some Dieting Red Flags?
There are some red flags to look out for when it comes to diet plans. Diet plans can be helpful for supporting overall health, but not when they follow some problematic patterns. You've likely heard of dieting fads, and they are just that–quick ways to lose weight, without regard to potential health concerns or long-term success. Here are some common tactics you should steer away from:
Complete elimination of food groups. There's nothing wrong with cutting back on a certain food group (carbohydrates are the current most popular way) but completely eliminating entire food groups can spell trouble for long-term health and long-term success.
No treats allowed. You may think that the surest way to success is eschewing any and all sweet treats, but you may end up actually sabotaging your diet. Allow yourself a small snack every now and then keeps cravings at bay and even more so, teaches moderation.
Not enough fuel for exercise. Exercising on empty won't allow you to build healthy muscle and can even lead to health concerns; low blood sugar and workouts don't mix. So make sure you plan and space your meals so that you have a little something to get you going.
No fresh produce. One problem with a protein shake-only diet is that it doesn't provide fresh produce which not only provides vitamins and minerals but also is rich in antioxidants and other powerful health benefits. If you do opt for a meal replacement diet with shakes, just make sure there's room for some fresh things on your plate, too.
Extreme exercise. Too much of a good thing is, well, too much. If a plan requires you to work out for hours on end, chances are it's not a healthy one.
Not enough calories. You know that in order to lose weight you need to create a calorie deficit–five hundred calories per day if you want to lose a pound a week. But dipping much below twelve hundred calories isn't recommended; below one thousand and you could not be getting the required nutrients you need, and it could even leave you feeling weak and lead to other problematic issues.
How do I Find the Best Commercial Meal Plan?
Finding the best commercial meal plan means taking an assessment of what products are offered, the overall value, and the real nutrition and expertise aside from flashy promises or testimonials. Luckily, both the South Beach Diet and Nutrisystem are relatively respected within the vast market of commercial diets, and both have also been around for a while.
But there are some key differences between the two options. In order to give you the best idea as to which diet is best for you and your needs, we'll look at them compared side by side.
What Is the Basic Philosophy of the Meal Plan?
Something many customers might overlook is the basic theories or 'science' behind the meal plans. Each diet plan has a slightly different approach to weight loss, and there should be a rationale–however simple. In fact, sometimes simpler is better, because it means there's less chance for gimmicks or pseudoscience.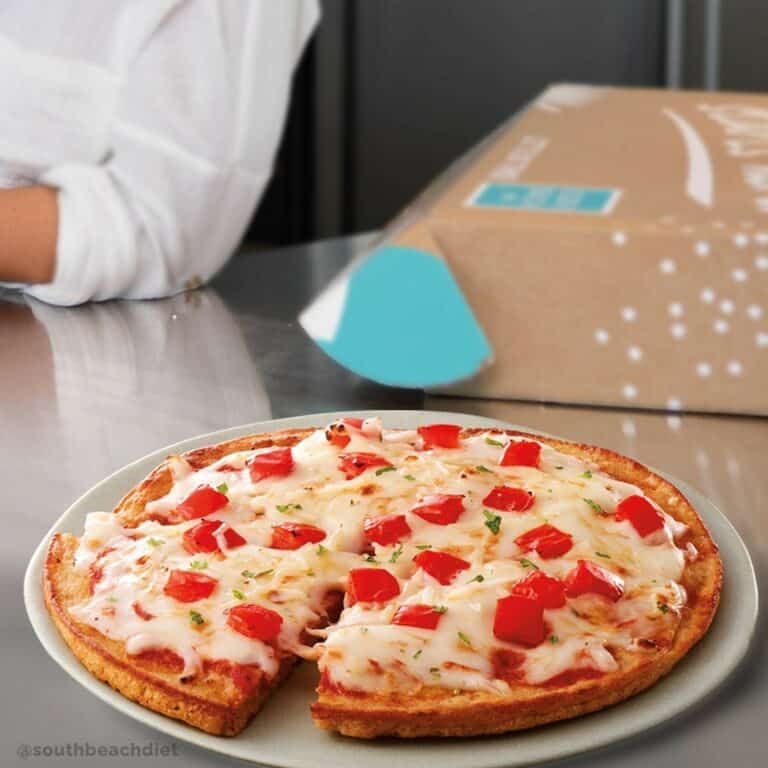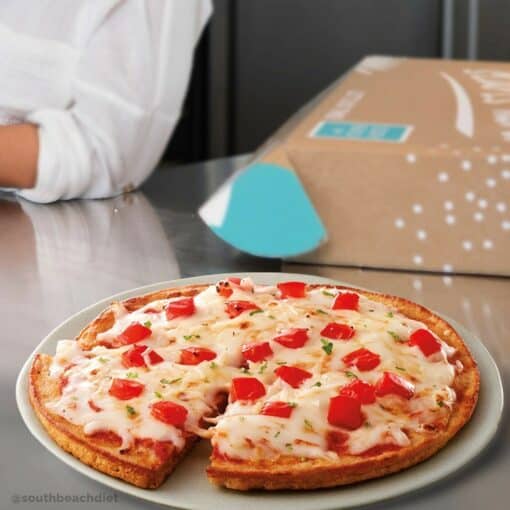 The South Beach Diet focuses on balanced nutrition in the form of lean protein, healthy fats, produce, and healthy carbohydrates. Six small meals, rather than the traditional three larger meals, are encouraged to stabilize hunger and blood sugar levels, with two make-your-own dinners, lunches, and breakfasts every week for flexibility and to encourage learning how to cook in a healthy way.
Though the South Beach Diet does include carbohydrates, there are different stages to when carbohydrates are added, and it's generally considered a lower carbohydrate, a low glycemic diet with an emphasis on lean protein and nonstarchy produce.
Nutrisystem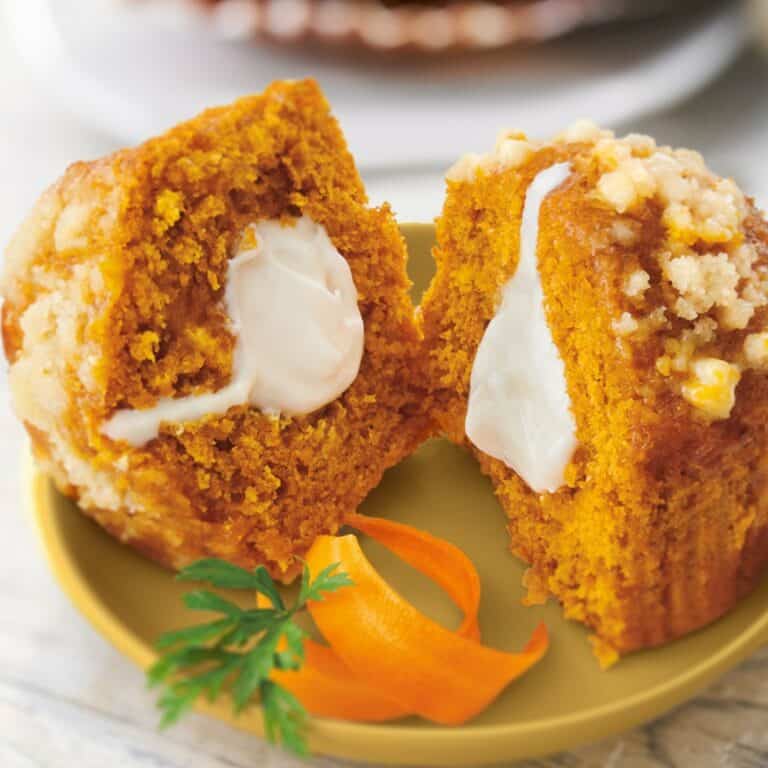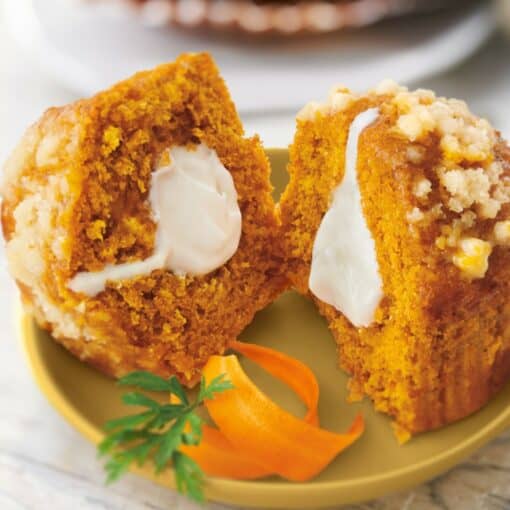 Nutrisystem admittedly overlaps with South Beach diet in many areas. Like the South Beach Diet, Nutrisystem also encourages dieters to eat every two to three hours, or six small meals a day.
In addition, Nutrisystem also encourages a balanced diet, with a mix of lean protein, produce, and healthy fats. Also like the South Beach Diet, Nutrisystem allows you to have 'flex meals' to allow you to either eat out or enjoy a special treat every week. The ratio is a little different: Nutrisystem is less specifically low-carb and more focused on portion control.
Which approach is better? The jury's out.
What the two diet plans have in common is excellent: flex meals and ways to learn healthy eating on your own, a focus on balanced meals, and the addition of fresh produce, healthy carbohydrates, and lean protein. But whether or not a lower carbohydrate plan is right for you depends on a few things.
Going for a lower-carb diet may ensure you lose weight more quickly–some of that is water weight–but for long-term weight loss and maintenance, both can be successful. And since South Beach is not extremely low carb, which can lead to health consequences, it's a reasonable approach. The only caution is that lower-carb diets may not be the best choice for athletes.
2. What Are the Different Meal Plan Options?
What options do you have? Even if you love the idea behind the diet itself, the subscription plans may make all of the difference between a great diet and one that doesn't suit your lifestyle. You want to look not only at pricing but what you get within that pricing to determine overall value and fit.
South Beach Diet
The South Beach Diet offers three plans: Silver, Gold, and Platinum. The Silver Plan costs around ten dollars a day and you can select from chef-inspired lunches, dinners, and breakfasts.
The Gold Plan opens the selection to over one hundred options, as well as snacks. The Platinum plan, priced at around thirteen dollars a day, adds Simply Fit shakes, which are keto-friendly, zero sugar, and high protein. There's also a Diabetes Plan, which includes all of the features of the Gold Plan, but with menus specifically formulated for those with diabetes.
Nutrisystem
Nutrisystem allows you to opt for one of four plans: Basic, Core, Uniquely Yours, and Uniquely Yours Plus. The Core Plant starts at around ten dollars a day and provides pre-selected meals. With the Core Plan, you can choose from over one hundred foods and also get connected with counselors, tools, trackers, and dieticians.
The Uniquely Yours Plan allows you to choose from over one hundred and sixty menu items, any frozen snacks and meals, and any frozen meals you'd like. The Uniquely Yours Plus Plan, finally, includes everything the Uniquely Yours plan does, but with the addition of twenty-eight protein shakes, and is priced at around fourteen dollars a day.
Are South Beach Diet or Nutrisystem plans a better bet?
It's a hard call. At face value, the South Beach Diet is ever so slightly cheaper on select plans, but it seems that there are also slightly fewer items to choose from. While both plans offer decent value, we'll have to say that Nutrisystem offers a slightly better value overall, due to the access you get to dieticians and other tools to aid your weight loss goals.
3. How Friendly Are the Plans to Dietary Needs and Preferences?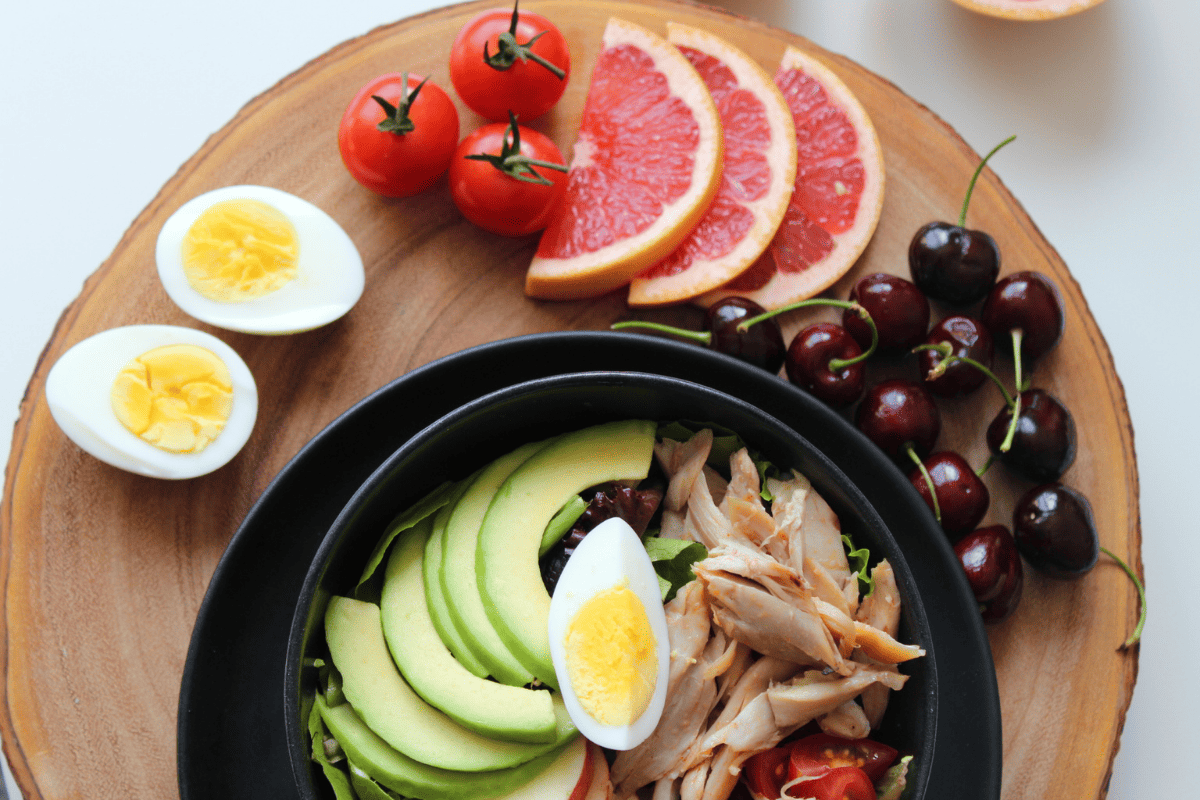 Both South Beach Diet and Nutrisystem offer filter options within their search engine in order to provide an orderly way to find the best meal and snack options suited to your individual needs and tastes. Aside from the Diabetic Plan offered through South Beach, it's up to you to find and select meals that suit your needs.
The South Beach Diet allows you to filter for common allergies, such as milk, shellfish, eggs, wheat, fish, and tree nuts. They also have menu options labeled as good carbs, lean protein, healthy fats, gluten-free, keto-friendly, and vegetarian, though some of these options are pretty limited. You can also select from frozen and fresh products.
Nutrisystem also allows you to filter through the same common food allergies and also includes vegetarian and a few diabetic-friendly selections. You can also sort by the method of preparation, types of food (comfort, pizza, new options, and a special 'Tastes of Italy'), as well as nutrient-focused filters like high protein, high fiber, cholesterol-free, and lower sodium.
Which has the best categories?
South Beach Diet for diabetics and keto-friendly meals, and Nutrisystem for everything else. South Beach Diet, of course, has a focused specialization on keto diets and also meals for diabetics, but Nutrisystem offers some more helpful categories overall. The biggest highlight?
Low-sodium meals. Excess sodium is a leading cause of high blood pressure and has been correlated with a slew of other health concerns, including a greater risk for stroke, stomach cancer, and other issues.
4. What Each Plan Offers to Keep You Motivated and on Track
Since we've already discussed the overall nutritional profile of breakfasts, lunches, and dinners for both, it's not a bad idea to look at snacks and treats. Snacks and treats are also great ways to have convenient on-the-go options to help you avoid vending machines (and derailing your diet).
South Beach Diet offers chocolate bars, crisps, chips, flavored popcorn, pretzels, protein puffs, muffin mix, and frozen vanilla and chocolate shakes.
Nutrisystem snacks include chocolate bars, chocolate-covered pretzels, ice cream sandwiches, ice cream and ice cream treats, cookies, and mini cakes, crisps, handheld pies, and cheese puffs.
While both diet plans have decent options, we like South Beach Diets a little more. Though by no means a make-or-break factor, South Beach Diet introduces some more savory snacks.
5. Return and Refund Policy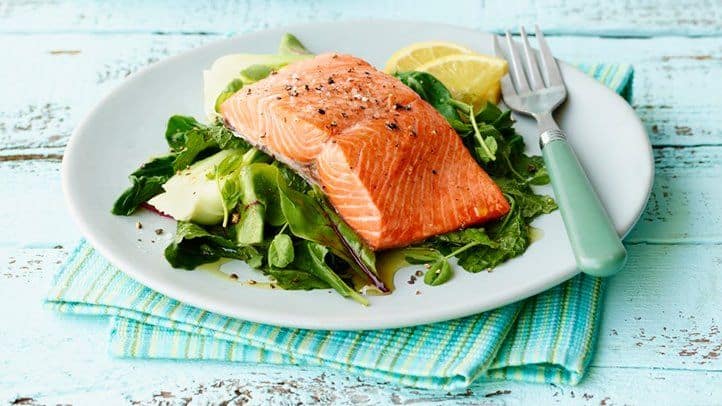 Ideally, everything you ordered you'd love, but things are not always so simple. It's a good idea to look at the company's policies to see what happens if you order something that you don't like or is not in proper condition.
South Beach Diet does not allow returns or refunds once an order has been made, 'due to the perishable nature' of their products. You do have the option to edit an order online as long as it's edited before it's been shipped out to you.
Nutrisystem's return policy is a bit more generous. 'Unopened items in their original condition' can be exchanged within a thirty-day time period. Customers are asked to allow up to two business weeks for the return to be processed, as well as advised to save shipping codes and receipts.
6. Customer Reviews
Customer reviews are nothing to sneeze at. Customer reviews can be helpful in determining if the products work and if customer service and taste are up to par. External review sites, and even comparing reviews on a few of them, is your best strategy for weeding out stacked or hand-selected reviews.
South Beach Diet diet reviews are a bit all over the place
On Consumer Advocate, it has almost six out of ten ratings, while Yelp users gave it a one-star rating and Amazon users gave it a nearly perfect four point seven out of five stars, though it should be noted that was for the diet book itself as opposed to the meal delivery service.
Health experts from Mayo Clinic, for the most part, gave it a green light in terms of safe and effective weight loss. Customers complained about automated billing cycles, getting orders despite cancellations, and also some claimed the food did not taste as authentic or fresh as they expected. Of the satisfied customers, most simply liked the plan itself as opposed to the service.
Nutrisystem fared better in customer reviews

Over thirty-five hundred reviews on Consumer Affairs gave the diet system a three-point seven out of five-star rating, far from perfect, but also respectable.
Trustpilot users gave it a slightly above-average rating–so while there are complaints, reviews are more consistent and overall more reassuring when it comes to the meal service itself. US News gave the diet a three out of five-star rating in terms of overall effectiveness and health benefits, giving it a thumbs up for diabetics, short-term weight loss, and safety, but a slightly below average rating for over heart health and practicality, compared with other diet plans.
Customers praised the diet for shedding pounds, while the taste of the food people sometimes liked and sometimes didn't. The biggest complaint was around customer service, where some cited cancellation fees. Others noted that frozen products were rather expensive.
The Verdict
We recommend, for delivery service, you try Nutrisystem over the South Beach Diet. This is difficult, because, on a nutritional basis, the South Beach diet in some ways has the edge, both in terms of heart health and for diabetics. But when it comes to the delivery service, we'd like to see South Beach Diet work a few things out before we can recommend it over Nutrisystem. Just make sure if you do sign up for either that you're aware of cancellation and return policies.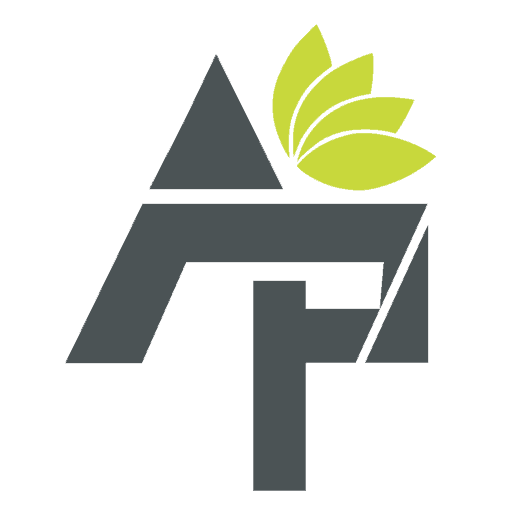 Alt Protein Team is a team of professionals and enthusiasts committed to bringing you the most up-to-date information on alternative protein, health and wellness, workouts, and all things health-related. We've reviewed a lot of products and services so you don't have to guess when you spend your hard-earned money on them. Whether you want to shed some pounds, build lean muscle or bulk, we can help you figure out what you need to do and what you need to have to achieve your goals.