There are a lot of popular diets out there, and they all claim to bring you excellent results in terms of weight loss and health.
Two of the most well-known eating plans are Optavia food and Nutrisystem, but which one works better than the other? You're about to find that out as well as many other useful details regarding these two meal delivery programs in our Nutrisystem vs Optavia comparison.
In a Hurry? My Bottom Line Up Front: … is to go with Nutrisystem via one of their discounts here. Their track record, convenience and tried and true formula "just works" better.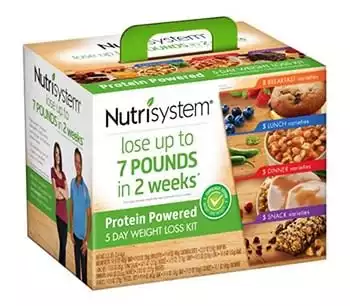 Why I Actually Like Nutrisystem
Look, in a perfect world I would recommend everyone just practice some self-control... but sometimes "sticking to a system" is what works best. For clients I work with who "just need a plan", Nutrisystem is one of the plans I recommend.
Choose Your Weight Loss Plan
We earn a commission if you click this link and make a purchase at no additional cost to you.
Main Differences Between Optavia vs Nutrisystem
The main differences between Optavia vs Nutrisystem are:
Nutrisystem has a longer track record of success compared to Optavia
More of Optavia's foods and plans consiste of pre-packaged foods, whereas Nutrisystem has more fresh options
Nutrisystem is typically more expensive compared to Optavia
Nutrisystem offers more complete options for vegetarians, whereas Optavia does not
Optavia Overview
What Is Optavia?
Optavia pre-packaged meals is a diet plan that is meant to help you with weight management. Also, it is supposed to provide you with optimal health. Optavia food is said to work as a long-term weight loss solution. This eating system or meal delivery program is a very complex one, and it involves healthy recipes, tips, and tricks on how to prepare nutritious meals at home, professional assistance received from the company's coaches, Optavia Fuelings, and more.
You might like to know that, once you become a member of Optavia community, you will get daily motivation and support from plenty of other dieters.
A Few Words About the Manufacturer
The Optavia brand appeared in 2017, and it was meant to revolutionize the health, nutrition, and wellness industries. Before Optavia, there was TSFL which stands for Take Shape for Life which was also a meal-replacement program. In fact, TSFL was produced by Medifast, Inc. back in 1980. The company is located in Maryland, and it is considered one of the most trustworthy firms in the United States.
Ingredient Profile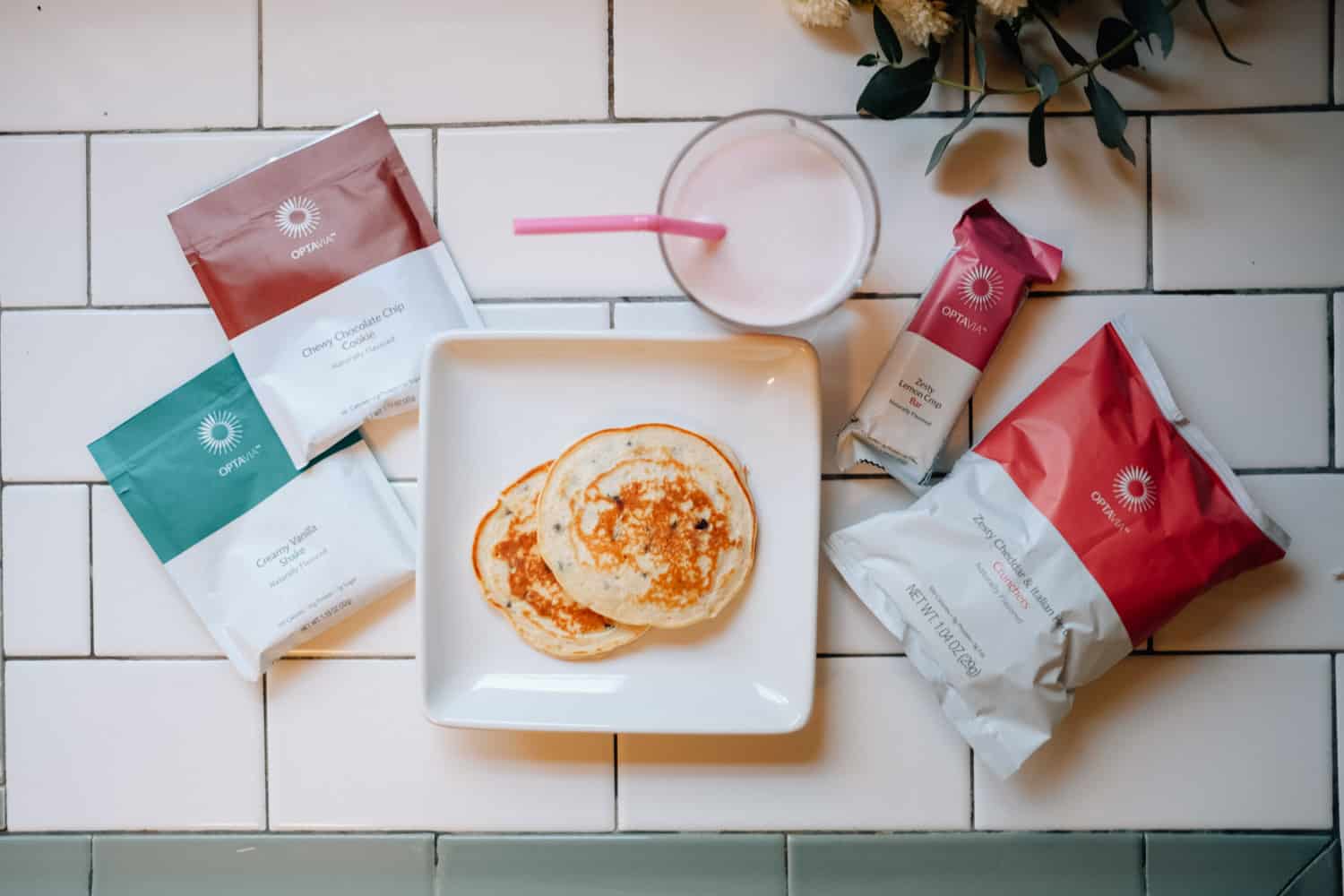 Before following one eating plan or another, it is crucial to know specific details about the role played by that particular diet's ingredients. Below, I have listed and detailed some of the most common ingredients that both Optavia meal-replacements and Optavia Fuelings include:
Whey protein – this protein helps you burn fat without losing muscle mass. Several scientific studies have shown that whey protein can be beneficial in cases of people suffering from obesity.
Pea protein – when we say pea protein, we're talking about a valuable source of arginine that is an essential element in the muscle building process. Furthermore, arginine can alleviate stress and symptoms of several diseases due to its amino acid content. On the other hand, some people believe that high pea protein consumption might lead to weight gain.
Fiber – this is a plant-based carbohydrate that exists in both fruits and vegetables. There are two types of fiber: soluble and insoluble. The first one keeps your body's cholesterol at a reasonable and healthy level while also eliminating fat. Eating approximately 30 grams of fiber per day keeps you from overeating, lowers blood pressure, and reduces your body weight.
Bacillus Coagulans – this is a lactic acid sourced from bacterial species. It is included in many probiotic products because it brings plenty of health benefits and helps in cases of respiratory infections and even diarrhea. Moreover, it is a well-known compound that doctors say it might also prevent cancer. Finally, Bacillus Coagulans has potent anti-inflammatory properties and lowers the symptoms of arthritis.
Dextrin – it is also known as hydrolyzed starch, and it is obtained from plants such as rice, tapioca, and corn. It is good at strengthening your immunity and lowering bad cholesterol. A lot of fiber supplements contain this ingredient.
Monk fruit – this is a natural sweetener that is a much healthier version of the regular sugar. Its scientific name is Siraitia grosvenorii. I'm talking about a perennial vine, originating from Thailand and China.
Optavia Weight Loss – Company Claims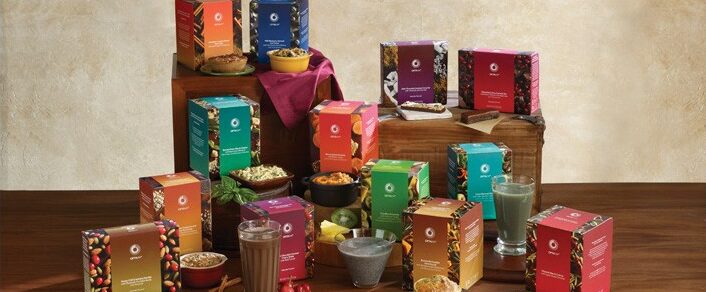 According to the manufacturer, the Optavia diet program is specially designed to offer a lifelong transformation. Based on their claims, this body and health modification can be achieved by following their recommended program which is called "One Healthy Habit at a Time." In other words, you can develop healthier life habits by implementing Optavia diet plans.
If you follow Optavia's programs, it should help you shed those extra pounds you've been dealing with, experience an increased level of energy and vitality, and many other benefits. You will see whether these claims are true or not once you read all the sections discussed below.
Optavia Diet Plan: Optavia Products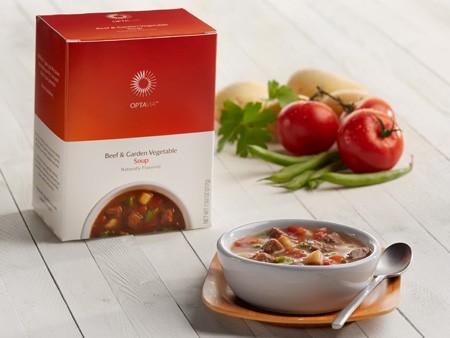 When comparing Optavia vs Nutrisystem, it's important o consider the program options. There are three available programs and foods vary depending on the type of plan you choose to follow:
Ideal Weight 5&1 – six small meals each day: shakes, protein bars, pancakes, mac and cheese, brownies.
Optimal Weight 4&2&1 – a more flexible eating plan that consists of 4 Optavia Fuelings, two lean meals, and one healthy snack.
Optimal Health 3&3 – an easy-to-follow plan that is made of three meals and three Fuelings per day. You must also include add-ons like dairy products, fruits, starches, whole grains, vegetables, healthy fats, and proteins.
Optavia Pros and Cons
Advantages
It resembles Medifast a lot which is also an accessible eating system. Some users consider Optavia the upgraded version of Medifast;
The company offers lifestyle coaching for its dieters which is a valuable source of support and motivation;
There are high chances you may lose weight if you complete the program;
Optavia meal replacements are nutritious, and they contain good-quality protein, probiotics, healthy fats, fiber, and clean carbs.
Disadvantages
It is an entirely expensive method to lose weight, and according to some it might not be the healthiest solution out there;
Some of their meal replacements contain synthetic vitamins;
These products are prepackaged which means they may lack many vitamins and minerals.
How Much is Optavia?
The total cost of the Optavia diet reaches $300 if you purchase their 30-day weight-loss kit. This kit comes with samplings of some meals, shakes, and bars. It is made of 17 different boxes plus five giveaways. It is pretty expensive, especially when you take into consideration the fact that the manufacturer claims you should consume up to six Optavia products per day.
Optavia Side Effects
Usually, Optavia doesn't have any side effects whatsoever, and the majority of dieters don't experience any issues at all. Still, there's a small risk of some mild side effects that pass once your body adjusts to the new diet:
Diarrhea or constipation;
Leg cramps;
Bloating or gas;
Dizziness;
Headaches.
What Is Nutrisystem?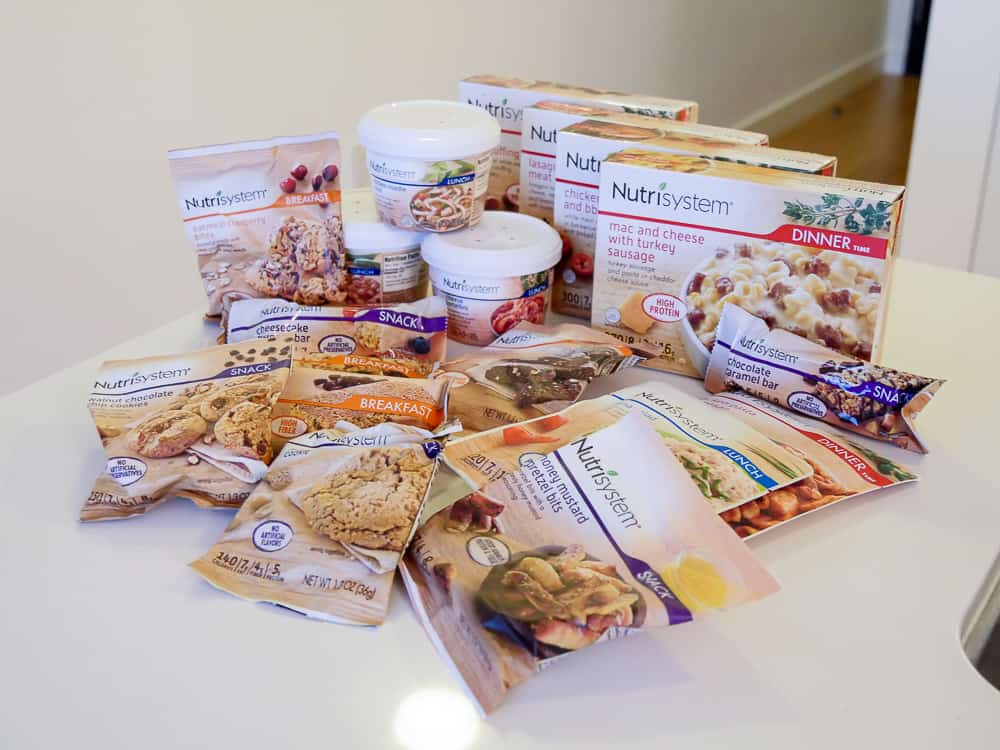 It is a weight-loss eating plan that is highly convenient. This means that, once you become a member, you can say goodbye to counting calories or wasting time on portion control and sizing. Still, it remains an entirely strict diet, so you won't be able to eat whatever you want. The manufacturer offers several different diet plans so make sure you select the right one for your preferences and needs. (Best Nutrisystem Meal Plans Compared).
You can either choose to purchase prepackaged meals, or you can go with easy-to-assemble foods. Either way, you need to consume three main meals and two snacks each day. You will be happy to know there are plenty of dessert options that Nutrisystem markets as well.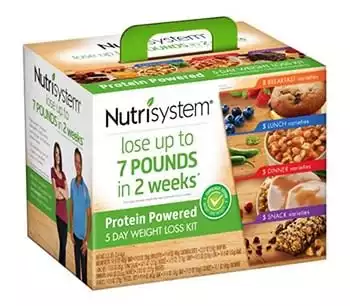 Why I Actually Like Nutrisystem
Look, in a perfect world I would recommend everyone just practice some self-control... but sometimes "sticking to a system" is what works best. For clients I work with who "just need a plan", Nutrisystem is one of the plans I recommend.
Choose Your Weight Loss Plan
We earn a commission if you click this link and make a purchase at no additional cost to you.
A Few Words About the Manufacturer
The company was founded back in 1972 by Harold Katz. Nutrisystem's headquarter is located in Philadelphia, Pennsylvania. At first, they only provided their clients with weight-loss advice and some products they used to sell in brick-and-mortar shops. Then, in 1999, the firm changed its business model. They decided to have a direct-to-consumer approach, and they began selling their supplements through call centers and online platforms. In 2015, the company bought a well-known brand, called the South Beach Diet.
Ingredient Profile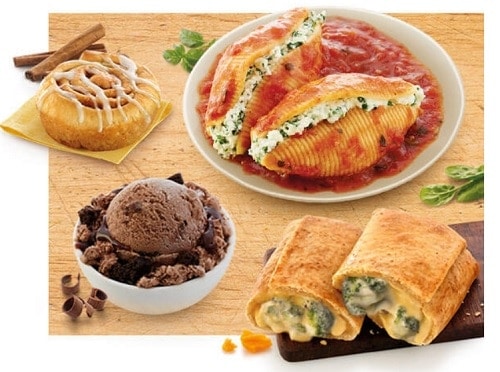 Each Nutrisystem eating plan offers specific types of food which are also chosen in the right combination to help you consume all the essential nutrients your body needs. Also, the program keeps your organism healthy while also fueling your body and promoting weight loss. Each Nutrisystem meal replacement or supplement contains different ingredients that accomplish all these goals I have just mentioned.
An important role is played by this diet's meals which focus on specific elements such as the ones presented below:
Lean protein – a vital element for cell growth. Think that both your nails and hair are made of proteins, so these compounds are crucial when it comes to building muscles, strengthening bones, and improving cartilage's flexibility. Proteins are also used to repair damaged tissues, produce hormones, and make digestive enzymes.
Low-glycemic carbohydrates – as you probably know, there are good carbs as well as bad carbs. Fortunately, the Nutrisystem diet program eliminates all the bad carbohydrates from their products so that you won't have to waste time on determining which are good and which might harm your body or interfere with your fitness goals. Specific veggies and whole grains are included in Nutrisystem's supplements and meals which are low-glycemic carbs. They help you lose weight and keep you fuller for a longer time.
High fiber – fiber, like good carbs, will keep you satiated for a more extended period so it will be easier for you to avoid overeating. Not only are fibers good in any weight-loss diet but they also promote a healthy heart. Vegetables, fruits, and whole grains are rich in fibers. They will keep you satiated without making you experience bloating.
Nutrisystem products don't contain artificial flavors or colors and, most of them are low-sodium. In case you are not convinced by this plan, you might as well take a look at other Nutrisystem Alternatives for 2020.
Nutrisystem Weight Loss – Company Claims
According to the manufacturer, Nutrisystem provides multiple eating plans which are tailored to each user's specific needs. Furthermore, these diets can be easily customized to match your particular taste. All you have to do is choose your favorite foods from their available menu.
Nutrisystem's representatives say they offer well-balanced and nutritious meals that contain plenty of lean protein and fiber. They are also low-calorie products which help you eliminate cravings. With these meal replacements, you can control your appetite and develop healthier eating habits.
Nutrisystem Products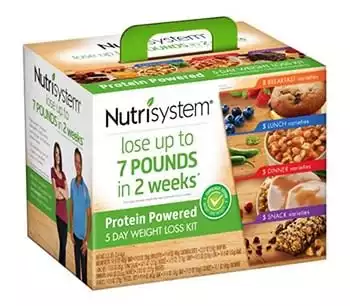 Why I Actually Like Nutrisystem
Look, in a perfect world I would recommend everyone just practice some self-control... but sometimes "sticking to a system" is what works best. For clients I work with who "just need a plan", Nutrisystem is one of the plans I recommend.
Choose Your Weight Loss Plan
We earn a commission if you click this link and make a purchase at no additional cost to you.
There are more than 150 different menu items available on the Nutrisystem platform that you can choose from to shed those extra pounds and maintain an optimal weight. The idea is to eat 4-5 or even six times per day. Nutrisystem is flexible so you can align it with other diet recommendations.
You will eat a variety of prepackaged meals, frozen foods, shakes, and fresh add-ons that can be purchased separately at the grocery store:
Frozen meals – chicken, omelets, quesadillas, etc.;
Breakfast options – oatmeal, granola, pancakes, muffins, etc.;
Lunch and dinner alternatives – pasta, chicken, soups, tacos, stew, and even pizza;
Snacks and desserts – cake, cookies, brownies, etc.
Besides all these, you will also eat a lot of fruits, vegetables, and nuts which are all part of a balanced diet.
Pros and Cons of Nutrisystem
Advantages
You will get a wide variety of prepackaged meals so you will never get bored with Nutrisystem products;
These meal replacements are highly convenient; they save you a lot of time because you aren't required to count calories anymore;
A counseling program is available 24/7, so you will never experience a lack of support from the company's part;
Nutrisystem provides a lot of benefits, and the most important ones are correct portion sizes as well as weight-loss maintenance;
You can easily keep track of your progress by using Nutrisystem's smartphone app;
The company's experts also recommend dieters to follow a regular physical activity as the main part of their diet program.
Disadvantages
The price of this eating plan is quite high, and not all people are willing to make such a huge commitment;
The meals are not family-friendly because they are prepared and tailored to one individual's needs;
It is not a long-term weight-loss solution, and if you don't develop a healthier lifestyle, you will most likely gain weight after you complete the program.
How Much Does Nutrisystem Cost?
Cost is a big difference in the Nutrisystem vs Optavia debate. When you buy one of the Nutrisystem's plans, you must take into consideration that there are a few cost variables and they are influenced by the type of diet you choose to follow. For examples, basic plans are less expensive while specific programs will cost you more. Usually, you should expect to pay around $10 per day. Here are all the available choices:
There's also an intermediate pricing plan:
It costs between $11 and $12 per day. You can opt for the monthly payment alternative which costs $299-$340.
Nutrisystem Side Effects
Whenever you drastically change your diet, it is possible to experience some side effects:
Diarrhea or constipation;
Abdominal cramping;
Nausea.
Most people, however, didn't report any side effects after consuming Nutrisystem products, so it mainly depends on how sensitive your organism is.
Optavia vs. Nutrisystem – Final Verdict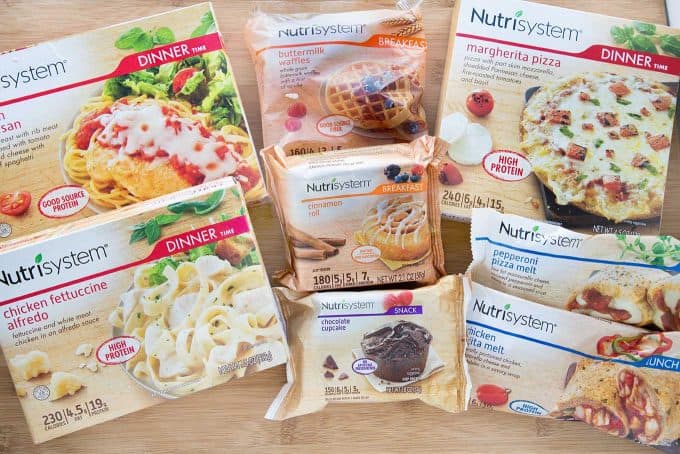 Well, I don't know if there's an actual winner in the Optavia vs Nutrisystem competition. It all depends on what your weight loss goals, budget, and preferences are. We are all aware of the fact that Nutrisystem is definitely more popular than Optavia but it usually is more expensive, so if you're on a tight budget, you should go with the first option I reviewed in this article.
Bottom Line: I, personally, like Nutrisystem more due to its wide range of products, high level of convenience, and for the fact that it is a trustworthy company with a long history behind it, but that's just me!
Additional Readings:
Disclaimer
The information contained on www.altprotein.com website (the "Service") is for general information purposes only.
Alt Protein assumes no responsibility for errors or omissions in the contents on the Service.
In no event shall Alt Protein be liable for any special, direct, indirect, consequential, or incidental damages or any damages whatsoever, whether in an action of contract, negligence or other arising out of or in connection with the use of the Service or the contents of the Service. Alt Protein reserves the right to make additions, deletions, or modification to the contents on the Service at any time without prior notice.
Alt Protein does not warrant that the Service is free of viruses or other harmful components.
Fitness disclaimer
The Service offers health, fitness and nutritional information and is designed for educational purposes only. You should not rely on this information as a substitute for, nor does it replace, professional medical advice, diagnosis, or treatment. If you have any concerns or questions about your health, you should always consult with a physician or other health-care professional.
Do not disregard, avoid or delay obtaining medical or health-related advice from your health-care professional because of something you may have read on the Service. The use of any information provided on the Service is solely at your own risk.
You can also review our Editorial Integrity Policy.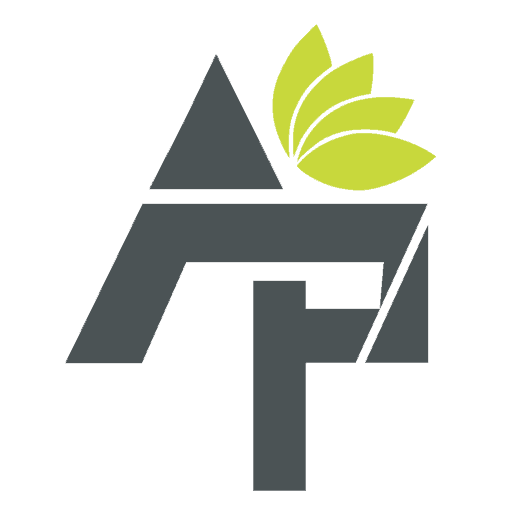 Alt Protein Team is a team of professionals and enthusiasts committed to bringing you the most up-to-date information on alternative protein, health and wellness, workouts, and all things health-related. We've reviewed a lot of products and services so you don't have to guess when you spend your hard-earned money on them. Whether you want to shed some pounds, build lean muscle or bulk, we can help you figure out what you need to do and what you need to have to achieve your goals.