Nutrisystem vs Wonderslim are two popular diet plans to lose weight, WITHOUT feeling constantly hungry.
Instead, there are well-planned meals and a specific amount of calories a person on diet should regularly intake. These plans are really worth following, especially since the pounds will not return, as the person on a diet will not experience hunger during the whole process (frequent meals appropriately pre-packaged meals).
Bottom Line Up Front: Part of the reason I wanted to sign up for a meal program diet was to avoid having to think and plan each meal. This is a why I much prefer the tailored plans developed by Nutrisystem. That's why I ultimately lean towards going with Nutrisystem here.
That said, Wonderslim diet is a very similar program. I can see the value of a la carte options, especially if you are on a budget.
Let's dig in to the full comparison…
Main Difference Between Nutrisystem vs Wonderslim
The main differences between Nutrisystem vs Wonderslim are:
Nutrisystem offers more variety of meals and snacks compared to Wonderslim
Nutrisystem incorporates fresh veggies and fruits, whereas Wonderslim is all pre-packaged foods
Wonderslim offers individual item purchase, whereas Nutrisystem is sold A La carte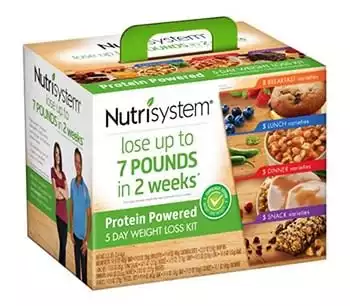 Why I Actually Like Nutrisystem
Look, in a perfect world I would recommend everyone just practice some self-control... but sometimes "sticking to a system" is what works best. For clients I work with who "just need a plan", Nutrisystem is one of the plans I recommend.
Choose Your Weight Loss Plan
We earn a commission if you click this link and make a purchase at no additional cost to you.
Nutrisystem vs Wonderslim Summary at a Glance
Wonderslim meal plans offer a better variety of protein shakes & a la carte options
Has cheaper subscription services, but not the full meal service
Focuses on vitamins and protein
Holds slightly higher customer reviews
Has less variety
Focuses on packaged snacks and shakes
Comes with healthy eating advice
Offers a better variety of meals and snacks, including chef made snacks
Is more expensive subscription-wise, but gives you more & also is cheaper than going A La Carte with Wonderslim
Has more customer service issues
Provides packaged, fresh and frozen foods
Diet food fads come and go, and some it turns out, was very ill-conceived. Take the now infamous Grapefruit Diet of the 1970s, which had dieters eat a grapefruit with every meal–or even replace meals with grapefruit–based on the faulty principle that the citrus contained an enzyme optimized for fat burning.
A decade later, it was the arguably equally infamous Cabbage Diet, which not only lacked essential nutrients but likely left many with upset stomachs.
Nutrisystem and Wonderslim are different thankfully: both are based in more firm footing in terms of sustainable weight loss, and both are connected to a larger, arguably more staying trend of meal plans being connected to flexible and full systems that are meant to help you manage your diet from meal to meal.
But when compared side by side, is Nutrisystem or Wonderslim the better bet?
Is Dieting the Best Weight Loss Solution?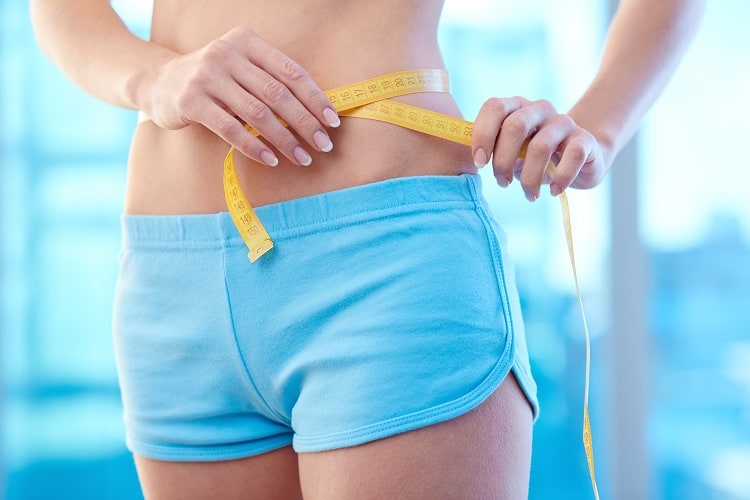 If you're overweight like over half of Americans and looking to shed some weight for better health overall the word dieting may bring up mixed emotions. In fact, chances are you have dieted at one point in your life. Nearly half of Americans are dieting at any time, and more than half of women are dieting at any given time.
But dieting in itself is neither inherently good nor bad-its all about context: how it is done, and for what purpose.
Ask yourself the following questions:
Do I need to lose weight? Am I outside a healthy BMI and/ or my ideal weight?
Am I trying to diet for the right reasons?
Do I have someone to support me in my dieting efforts?
Have I been cleared by a healthcare professional to diet?
Am I looking into a diet that emphasizes a balance of food groups?
Do I feel constantly weak or irritable on my diet?
Do I have concrete health goals for dieting?
Am I/ planning to incorporate activity to my diet changes?
Am I dedicated to sticking with my goals?
Am I willing to put in the time, effort, and or money?
Am I willing to ask for support if I need it?
Why Should I Consider a Commercial Diet Plan?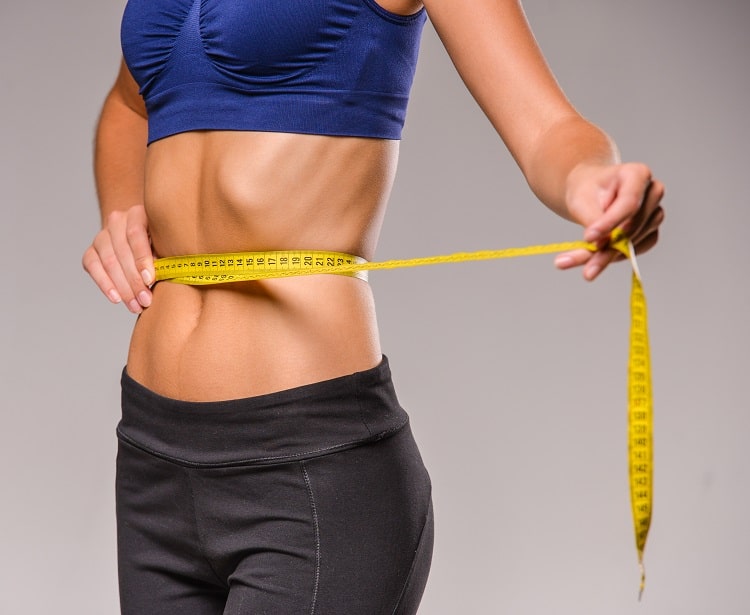 Starting a commercial diet plan takes some thought before you get too invested. Not only do diet commercial plans of course cost money, but they will likely alter the way you eat–and while that is often the point of diets in of themselves, a full system plan like Nutrisystem and Wonderslim products, offering products and supplements meant to be consumed alongside or in place of meals and snacks, needs to be something that makes sense for you.
While experts agree that an energy deficit, and combining both diet and exercise, is the key principle to lasting weight loss, a commercial diet system like Nutrisystem and Wonderslim offers a plan with recipes and specific products so you won't be scrambling to figure out what to eat.
You Should Consider a Commercial Plan like Nutrisystem or Wonderslim if:
Your attempts at dieting using calories per day or exchanges didn't work for you
You are short on time
You get overwhelmed thinking about what you need to eat
You are constantly on the go
You want a specific plan but with some flexibility
You are willing to spend a little money
You are dedicated to following the plan as per the guidelines
You feel good about the plan you've selected
As you might guess, commercial plans are not for everyone, so it's important, to be honest with yourself and aware of your lifestyle and preferences to figure out what works best for you.
Commercial diets can also become expensive if you're not aware of costs, and it can also be hard to estimate costs upfront. But commercial diets, if you stay committed to them, if they are nutritionally sound, and if they are catered to your needs, can be a great way to jumpstart weight loss, especially if you're feeling lost.
If you are skeptical of diet plans like Nutrisystem and Wonderslim, the best way to see if they are worth the hype is to read on.
What to Look For in Nutrisystem or Wonderslim?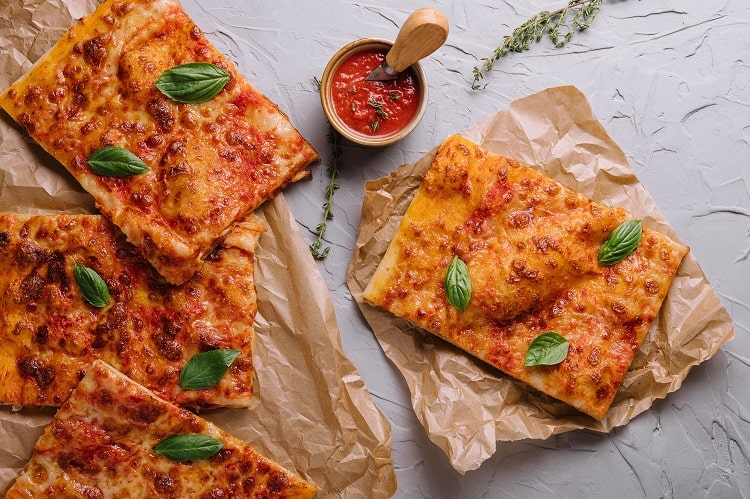 First, understand that there are different types of commercial diets. Some diets are linked to apps, which emphasize overall balanced diets and exercise, and connect you with a larger dieting community or even a personal coach, as is the case with something like Weight Watchers.
Nutrisystem and Wonderslim are a little different: both are more of a full-service meal system and focus on providing specific products to create a meal plan without much planning on your part. Instead of an emphasis on a larger community, both Nutrisystem and Wonderslim's main intent is to provide a self-directed plan, with meal kits and snacks meant to suit hectic schedules.
If you're self-driven but also cramped for time and maybe a bit overwhelmed when it comes to prepping meals and snacks, a plan like Nutrisystem or Wonderslim may suit you more.
Because such plans are focused on the actual products they're selling, the set of criteria is a bit different than what you'd look for in a mobile app meal plan.
Be on the lookout for the following factors:
Price matches well with overall value and is competitive
Meals, Snacks, and Treats to support and overall lifestyle
Variety of flavors, sizes, and versions
Portable snacks
Easy to prepare meals
Key vitamins and minerals
Healthy fats and proteins
Healthful carbohydrates
Other benefits, like herbal blends, probiotics, antioxidants, etc to support overall health
No, or limited artificial dyes and preservatives
Low sugar
Focus on whole ingredients
In addition to the products themselves, you'll also want to make sure that the company offers customer service, a generous refund policy, and overall transparency. Looking at customer reviews, finally, will give you an idea of how well received the product actually is; never rely on testimonials alone to determine if something is a proper meal system.
How Does Nutrisystem Compare to Wonderslim?

Since both Nutrisystem and Wonderslim are meal plan systems that are fairly well known, we thought it would make sense to conduct an in-depth look at both of them. We'll look at a number of factors and see how both compare to determine which plan is the better bet for long term success.
Overall System
First, let's take a look at the overall system of products Nutrisystem and Wonderslim offer.
Wonderslim offers products to replace both meals and snacks. Options include meal-replacement shakes, snack and meal-replacement bars, and other snacks including pretzels, chips, crisps, wafer bars, chocolates, and granola. The plan is not based on a subscription and encourages you to eat six times a day, based on portion-controlled meal and snack replacements.
The idea is the replace normal meals with these replacements so you won't have to worry about prep, and for as easy as carefree of a plan as possible.
Shakes, in particular, seem to be the biggest draw, with shakes being offered as a direct alternative to a regular meal. There are some entrees to supplement shakes, at higher plan levels, though it's more limited and not the focus as it is with Nutrisystem.
Nutrisystem is a bit different in that it's a subscription service. Unlike Wonderslim, Nutrisystem asks for your personal weight loss goals as well as your personal body composition, which guides which of the meal kits and meal options to order. Unlike Wonderslim, with your plan you'll have fresh or frozen full lunches, dinners, and breakfasts, featuring 'normal' foods like waffles, chicken marsala, and grilled chicken sandwiches.
Nutrisystem also offers a line of snacks that vary from snack bars to chocolate-covered pretzels and even ice cream sandwich cookies. They do offer twenty-eight protein shakes at the highest level of subscription, though it is not the focus. You also won't get the daily vitamins you get with Wonderslim.
Compared, the two systems have different focuses. Nutrisystem has more to provide in terms of pre-made meals, while Wonderslim specializes in protein shakes, though at the highest levels of membership overlap.
Which Method is Better?
Well, there's some debate on that. Both provide convenience, though protein shakes may be even more portable. Since both methods are portion controlled, what it comes down to is if protein meal replacement shakes or meals are best.
To be sure, Wonderslim encourages you to add in normal meals as well–hence their higher plan's addition of foods. If you're on a tight budget, though, you won't be getting protein shakes with Nutrisystem and you won't be getting pre-made meals with Wonderslim. While protein shake diets should also include food as well, both can be effective forms of weight loss.
The only catch is that a diet heavy in protein shakes doesn't teach you to eat long term the way seeing balanced meals does–which is why, perhaps, Wonderslim provides guides on exercise and healthy eating.
2. Plans & Variety

Because how Wonderslim and Nutrisystem have different systems, the way you order and what you order differs.
With Nutrisystem, you have the option of four four-week plans, all of which are priced per day, and all are delivered via free FedEx shipping, equipped with daily breakfast, lunch, dinner, and even an afternoon and evening snack. The Basic Plan, at ten dollars a day, offers a limited number of pre-selected meals, though you also have the option to select your own.
The Core Plan, at eleven dollars per day, gives you a wider selection of over 100 foods, including Chef's Choice selections, as well as unlimited contact with tracking devices and even virtual dietitians.

With The Uniquely Yours Plan, starting at thirteen dollars a day, you have access to over one hundred and sixty foods and are able to completely customize your menu; you also have access to any snacks you'd like. Finally, Uniquely Yours Plus is most like Wonderslim in that it adds twenty-eight protein-heavy shakes, complete with probiotics to support healthy digestion.

Wonderslim plans do also come on a four-week basis, but also for two, six, and eight-week plans, and are priced per day. You can choose from four meals a day to seven meals a day. Each plan also allows you to buy a la carte items, with discounts ranging from thirty-five to forty percent depending on your plan. The Basics Essential Plan provides daily vitamins, meal plans, success guides, shakes, diet bars, and gluten-free snacks, with an emphasis on high protein, and priced at just under two dollars per meal, or a little under ten dollars a day for six meals. Core Classic Plan also adds entrees and soups in limited numbers to supplement shakes. With Premium Complete, you'll also get specialty drinks, breakfast, and desserts.
In terms of overall value, Wonderslim subscriptions cost less and also provide vitamins as well as support guides–but it's most worth it at the highest level. While Wonderslim is a bit cheaper on paper and also provides a greater variety of plans, it's not until you get to premium plans that you also can get normal food added to the mix.
Certainly, there is less variety. All things considered, Wonderslim is the cheaper option for subscriptions, but if you want to make sure you have a large selection of foods you enjoy, Nutrisystem has more to offer.
3. Customization
Both Nutrisystem and Wonderslim offer, at different levels, the ability to customize and switch out for items you like. Wonderslim also offers an a la carte option at discounted prices available to subscribers, while Nutrisystem offers a wide assortment of meals, snacks and desserts, the higher the membership level.
But Nutrisystem, unlike Wonderslim, also caters to dietary guidelines for Americans through special plans, with Men's, Women's, Vegetarian, and Diabetic Plans.
4. Nutrition

When it comes down to it, what do Wonderslim and Nutrisystem products deliver in terms of overall nutrition?
Nutrisystem comes equipped with breakfasts, lunches, snacks, dinners, and at higher levels, protein shakes. Chef-created meals are made with some fresh ingredients (fresh foods and frozen food combos), and each meal seems fairly balanced, coupling protein, carbohydrates, and produce. For every menu item, you can look at nutrition facts and nutritional highlights, such as high fiber or high protein. You can even look at reviews on every product. Nutrisystem meals are actually specifically formulated to provide a nutrition-approved ratio of proteins, fat, and carbs.
Wonderslim focuses more on consuming packaged items, especially shakes, with the understanding you will go with a higher plan or supplement with your own meals. Shakes are mostly focused on protein but also contain a slew of essential vitamins and minerals. The snacks that offer carbohydrates do contain a helpful amount of fiber, though they are not necessarily whole grains. For the most part, Wonderslim focuses on 'optimizing fat burn', and lets you round out your diet, whereas Nutrisystem provides portioned meals for a balanced diet with no additions of your own. However, you may have to add vitamins or probiotics if you normally need them or have deficiencies with Nutrisystem.
Overall, Nutrisystem offers more variety and essential nutrients if you are relying on their system alone. But that isn't to say it's superior to Wonderslim–it depends on how you use it.
If you plan on relying solely on a diet plan system, you're better off turning to Nutrisystem.
Wonderslim, on the other hand, can be a great option for someone who wants to add their own food but maybe replace a meal here or there. That said, while protein shakes may be very helpful for initial weight loss, it's also critical you learn healthy eating habits because you should eventually transition to whole food meals. Though vitamins and supplements are a nice touch, the shakes cannot replace real produce. Both plans are low sugar and contain little in terms of artificial ingredients.
5. A La Carte
Not everyone, of course, wants to follow a subscription plan. Wonderslim allows you to buy products individually; Nutrisystem does not. If you simply wat products to supplement your diet plan, Wonderslim is the better bet.
6. Customer Reviews
When it seems difficult to distinguish between two diet plans, customer reviews are another great thing to consider. Look outside of internal testimonials to see how customers really feel about the dieting systems and products.
On Trustpilot, the Wonderslim diet has an impressive nine out of ten-star rating, based on over four hundred reviews, with over three quarters, giving the company the highest rating possible. Customers reported weight loss, quick response from customer service, and mostly seemed to enjoy the snacks and shakes. There were some customers that did not like the taste of all products, which seems to be a matter of personal preference–one customer found the pudding too sweet, while someone found that the lemon bar was 'chalky'.
Nutrisystem holds a three-point seven out of five-star rating on Consumer Affairs, but based upon over thirty-five hundred customer reviews. The slightly lower rating is bolstered by the sheer number of reviews– nearly six times the reviews we looked at for Wonderslim. Satisfied customers recommended the most expensive Uniquely Yours plan, both for customization and overall support from what they said were knowledgeable dieticians. The Nutrisystem meals were fairly well received. There were, however, more substantial complaints when it came to subscription plans. Confusing charges and miscommunication with customer service were the most commonly cited issues.
Nutrisystem vs Wonderslim Diet – Which Is a Better Option?

Final Verdict: Wonderslim or Nutrisystem?
Of the many reviews we've completed, this was a close one.
Both offer ways to speed weight loss and provide balanced nutrition and for the most part, customers seemed pleased with the taste of the products. When looking at the overall pros and cons, here's our recommendation:
Go with Wonderslim diet if you are just looking for diet products to supplement your weight loss efforts, but Nutrisystem offers a slightly better value in terms of overall guidance and balanced nutrition.
Recommended Reads: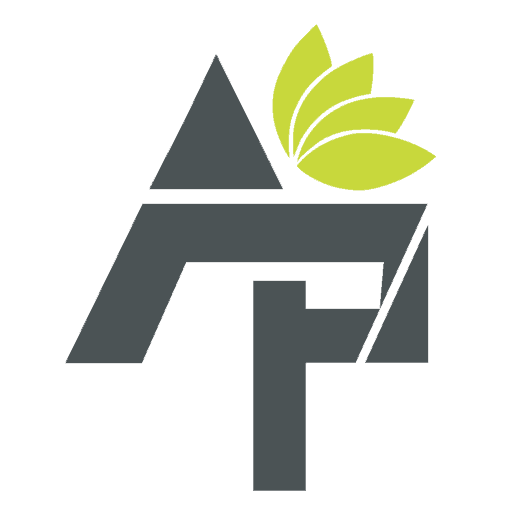 Alt Protein Team is a team of professionals and enthusiasts committed to bringing you the most up-to-date information on alternative protein, health and wellness, workouts, and all things health-related. We've reviewed a lot of products and services so you don't have to guess when you spend your hard-earned money on them. Whether you want to shed some pounds, build lean muscle or bulk, we can help you figure out what you need to do and what you need to have to achieve your goals.