If you're looking for the ideal weight loss program, you will soon discover it is a challenging journey to our weight loss goals that seems to never end. New programs are constantly launched on the market and they promise miracle results in your plan.
Nowadays, when full-meal delivery boxes became all the rage, you need to know which option is the best for your needs. Below, you will find a comparative review of two of my favorite weight loss food plans with amazing taste.
Both seem to focus on the same thing but what sets them apart? You're about to find out by reading my post.
Bottom Line Up Front: If you want a more consistent and seamless diet program, Nutrisystem is the better option here. There's a lot to like about Seattle Sutton, but the pirce point and lack of consistency make it hard to recommend over Nutrisystem.
A. Seattle Sutton
What Is Seattle Sutton?
This is a company located in Illinois and it is specialized in the meal planning industry, offering several weight-loss solutions across the United States.
Their service is highly convenient because you don't have to pick up the meals and snacks yourself. Instead, you will receive them at your doorstep without the need of going to a supermarket.
Moreover, all meals meet the required caloric requirements. You can choose from three available options when it comes to calorie content: 1200, 1500, and 2000 calories per day.
Every week you will receive 21 different meals which include an equal number of breakfasts, lunches, and dinners for your consuming. The delivery program will be made twice per week in order to maintain the freshness of the ingredients.
Also, I'm talking about ready-to-consume meals so you aren't required to cook or prepare anything, just enjoy your lunch and dinner time. All you have to do is to purchase milk because dieters can drink a couple of non-fat milk glasses per day, like in shakes.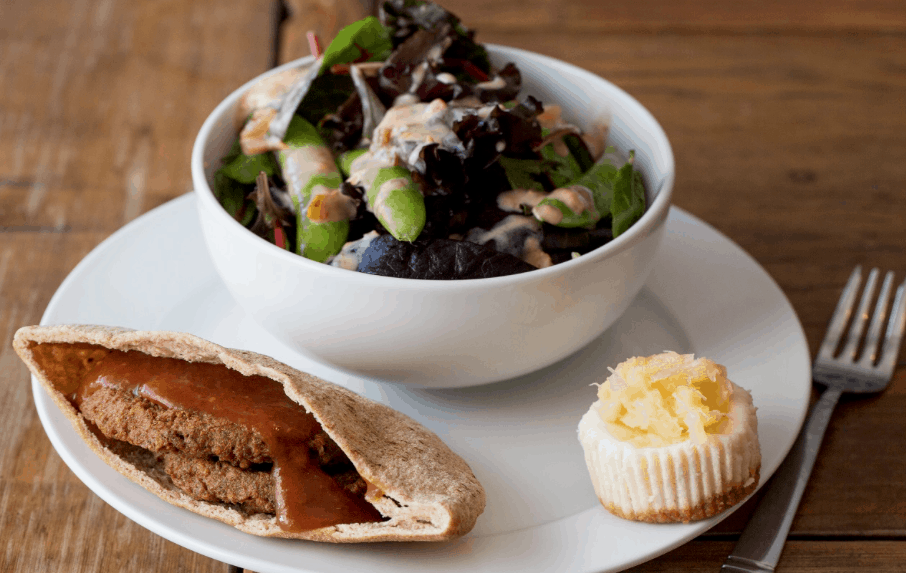 Who Created It?
This eating plan was created by SSHE (Seattle Sutton Healthy Eating) which was launched on the market by a woman, called Seattle Sutton. She worked alongside her husband as a nurse for over 20 years.
Her company was founded in 1985 because she wanted to help people improve their eating habits or diet as well as the overall health of those who decide to follow this diet plan. So, I am talking about a family-owned company of food delivery.
How Does This Meal Plan Work?
It is easy to implement and follow the Seattle Sutton meal plan. Here's what you have to do to join and start the program:
Go online on the company's official website and create a user account;
Choose what diet plan you want to follow. Each option has a rotating cycle of five weeks during which you will receive 21 different meals per week, including lunch and dinner with an amazing taste to help you in your weight loss goals. Like I mentioned above, there are three basic alternatives: 1200 and 2000 which are both traditional meal plans, and the 1500-calorie option which meets the needs of vegetarian people;
Choose your desired delivery option. The company will deliver the meals to your home, no matter where you live within the United States. Still, if you want to, you can pick up your meals in your local Sutton outlet if you want to save money;
Setup your scheduling. You can choose to receive a full week worth of meals or only half week worth of foods. Moreover, you have the freedom to mix the meals between different plans. Let's say one week you want to consume 1500 calories per day and the next week you opt for the 2000-calorie plan. That's totally fine!
Once all the above steps are completed, you must pay for your order, insert the necessary billing details, and confirm your purchase.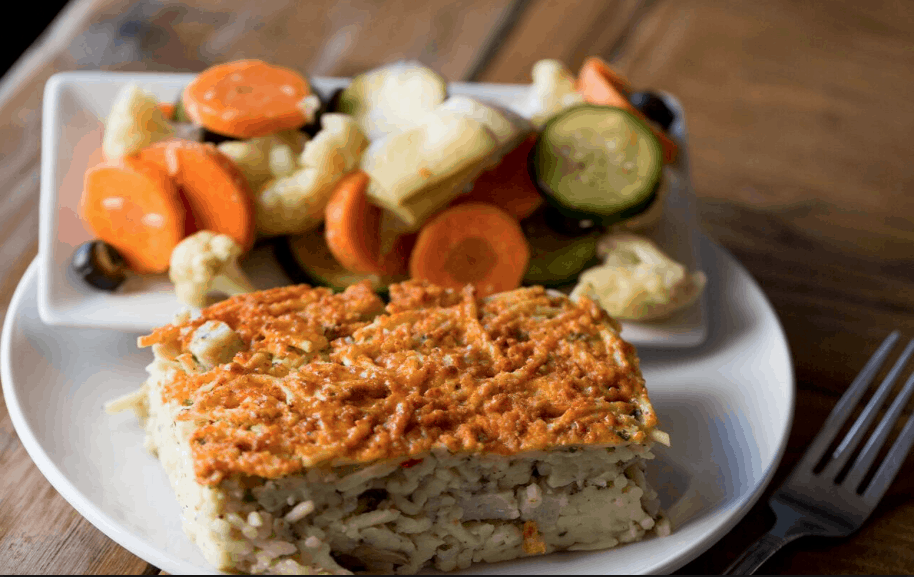 Seattle Sutton Meals
Here are some examples of Seattle Sutton meals, just to make an idea of what you will get:
Breakfast quiche with Swiss cheese, broccoli, and egg white. This is usually served with grain bread and a veggie sausage.
Roasted vegetables wrap made from black beans, zucchini, roasted corn, etc. The interesting part is the wrap which is created from oregano and basil herbs. The wrap comes with a casserole of sweet potatoes as well as a rice and cashew dessert.
Potato skins topped with cheese. The potatoes are crisp and covered with cheddar cheese, sour cream, chives, and veggie soy crumbles. This also comes with a dessert: a fruit and a carob chip cookie.
Other types of foods and treats include spinach calzones, bean and pasta salad, apple-cinnamon muffins, and salmon fillet.
You will repeat the meals once per every five weeks. The company's representatives take good care of their clients by choosing the best ingredients that provide a high nutritional value.
Overall, you will benefit from more than 100 unique meals. The foods and portion sizes vary depending on the plan you order. Also, what you will eat during this diet is low in sugar, fat, and sodium. The meals don't contain any preservatives or artificial flavorings.
Seattle Sutton foods are connected to certain health benefits like regulated blood sugar, lower cholesterol, healthier heart, and more.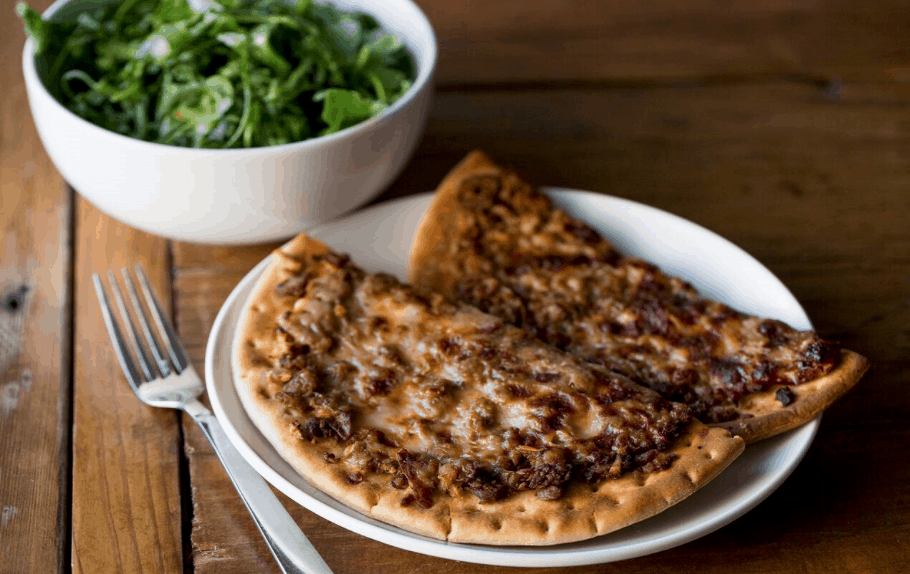 Pros and Cons
Advantages
It is a highly effective weight-loss solution which is also very convenient – you will save a lot of time by not preparing your own calorie-restricted meals;
The program provides you with 21 meals each week so you don't need to buy anything else, except milk – therefore, you will also save a couple of bucks on grocery bills;
There are no artificial ingredients included in the Seattle Sutton meals;
You can opt for the vegetarian alternative which is a major advantage because not many other diets offer this type of choice;
The company is constantly upgrading and improving their services and the quality level of their meals;
This eating system is available all over the United States.
Disadvantages
A few clients have complained about the fact that certain Seattle Sutton meals don't deliver the quality claimed by the company;
This diet is expensive, especially when you consider its value. For instance, one reviewer said she was required to pay almost $13 for a single peanut butter toast and a few small pieces of fruit. Also, most customers seem to think that there are other diet programs out there that offer a higher value.
What Do Dieters Have to Say About It?
Unfortunately, this diet hasn't received a lot of positive reviews online. For example, it has almost 3 out of 5 stars on Yelp. The main two complaints are the program's price and the fact that some meals are of a lower quality.
How Much Does It Cost?
This program is pretty expensive. You must pay between $150 and $170 per week, depending on your chosen plan. Even when we consider that the price is for 21 meals, it is still a bit high compared to other diet systems.
B. Nutrisystem
What Is Nutrisystem?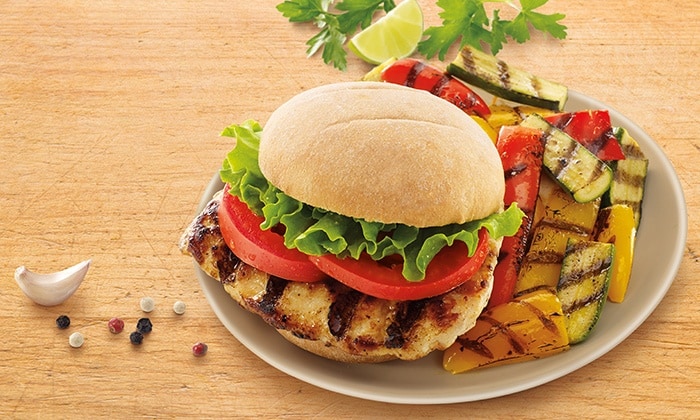 Nutrisystem is a very popular and well-known healthy-eating program during which you will consume a lot of veggies, fruits, low-fat dairy products, lean protein, fresh meat, nuts, seeds, and other beneficial foods.
The program focuses on helping dieters lose weight in a safe and healthy manner while making this process a lot simpler for the clients. Also, the company ships the products to your home which makes it very convenient and time-saving.
Nutrisystem lasts for 28 days. During this period, you will eat prepackaged foods made by the company. Besides the three main meals of the day, you will also indulge in tasty and nutritious snacks and desserts.
Unfortunately, the program is not suitable for pregnant women, allergic people, and individuals suffering from certain chronic diseases.
One interesting aspect I liked about it is the fact that there is a special Nutrisystem program created for teenagers who are over 14 years old.
Who Created It?
Nutrisystem's headquarters are located in Pennsylvania. It was founded in 1972 by Harold Katz who is a well-known American business person. At first, they were marketing weight-loss counseling services and products in several brick and mortar locations.
Nowadays, they sell all their products as well as weight-loss diets online and they can be reached on the Internet or via phone.
How Does This Meal Plan Work?
Nutrisystem sells several weight-loss eating plans that suit different categories of dieters as well as their unique budgets. There are separate plans dedicated to women and men. Furthermore, you will find vegetarian-friendly options and meal plans for people with type 2 diabetes.
There is a high level of flexibility because you are allowed to choose the meals you want to receive. The majority of alternatives are best initiated with the Turbo Lean 13 program which jumpstarts your weight-loss process. Here are the plans provided by Nutrisystem:
The Basic Program – after completing the Lean 13 period, you will receive portion controlled and calorie-counted meals. You will also gain access to several online trackers and tools;
The Core Plan – again, it is best to finish the one-month Lean 13 program before starting the Core Plan. Besides all the services and products you receive in the Basic plan, in this one, you will also benefit from diet counseling;
Uniquely Yours – this program includes the portion control plans, Nutrisystem frozen meals, online tools, and weight-loss counseling.
All you have to do is choose a program and become a subscriber to one of the company's diets. There's the option of auto-delivery which means you will continue to receive meals every four weeks and pay for those orders until you decide to cancel your subscription.
Nutrisystem Meals
When it comes to meals, Nutrisystem provides a large array of available choices for meal replacements. For each meal of the day they offer their clients a list with dozens of food options and here are some of the best plans for 2020.
Why I Actually Like Nutrisystem
Look, in a perfect world I would recommend everyone just practice some self-control... but sometimes "sticking to a system" is what works best. For clients I work with who "just need a plan", Nutrisystem is one of the plans I recommend.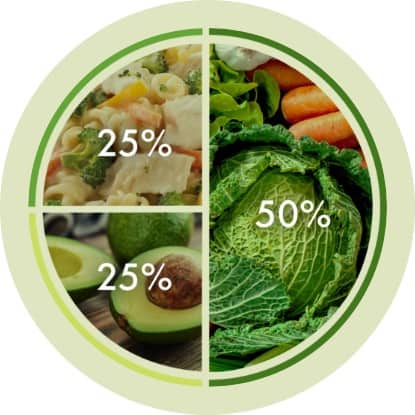 I earn a commission if you click this link and make a purchase at no additional cost to you.
Breakfast Alternatives
Granola cereal;
Vegetable omelet;
Egg white and bacon biscuit;
Brown sugar oatmeal;
Buttermilk waffles;
Pancake mix;
Vegetable scramble;
Turkey sausage and egg roll;
Golden French toast;
Cheese and turkey ham omelet;
Apple strudel bar; etc.
Lunch Meal Options
Pasta Parmesan with broccoli;
Vegetable beef soup;
Minestrone soup;
Sweet and sour chicken;
Black beans and rice;
Chicken salad;
Beans and ham soup;
Turkey hot dogs;
Tuna salad;
Chicken noodle soup; etc.
Dinner Food Choices
Chicken with basil and tomato sauce;
Chicken with Marsala sauce;
Cheese pizza with thin crust;
Chicken with pasta primavera;
Mushroom risotto;
Noodles with beef Stroganoff;
Chili with beans; etc.
Snacks and Desserts
Chocolate shake;
Vanilla pudding;
Lemon crisps;
Mint hot cocoa;
Mocha shake;
Soy pretzels;
Caramel crunch popcorn; etc.
Pros and Cons
Advantages
This plan is easy to maintain because it isn't a very strict eating program;
There are plenty of meals to choose from so you won't feel deprived of anything;
It is highly convenient because you will receive your orders at home and you don't need to cook or prepare anything at all;
Both the Core and the Uniquely Yours programs offer counseling which represents a solid support system;
Nutrisystem encourages its dieters to engage in physical exercises on a regular basis to take control of their bodies.
Disadvantages
It is not a cheap weight-loss program, especially when it comes to prepackaged meals which are not that affordable;
Each of the available meals is meant to be consumed by one single person, the client or dieter. So, you won't be able to share the meals with your family members;
Some have said that the meals are not as tasty as home-cooked foods;
Apparently, the program is not an effective long-term solution when it comes to weight-loss.
Why I Actually Like Nutrisystem
Look, in a perfect world I would recommend everyone just practice some self-control... but sometimes "sticking to a system" is what works best. For clients I work with who "just need a plan", Nutrisystem is one of the plans I recommend.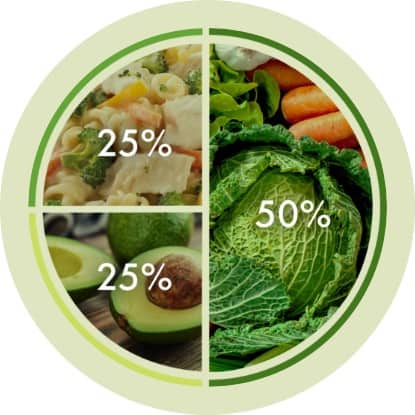 I earn a commission if you click this link and make a purchase at no additional cost to you.
What Do Dieters Have to Say About It?
Most dieters are satisfied with the Nutrisystem program, saying it helped them lose weight without giving up on foods they like. Most of the meals are delicious. Still, a few people said that some food items tasted better than others.
All products are shelf stable and ready for consumption. On the other hand, other reviewers didn't like the fact that Nutrisystem meals are heavily processed. Not all the options are healthy and suitable for a weight-loss diet.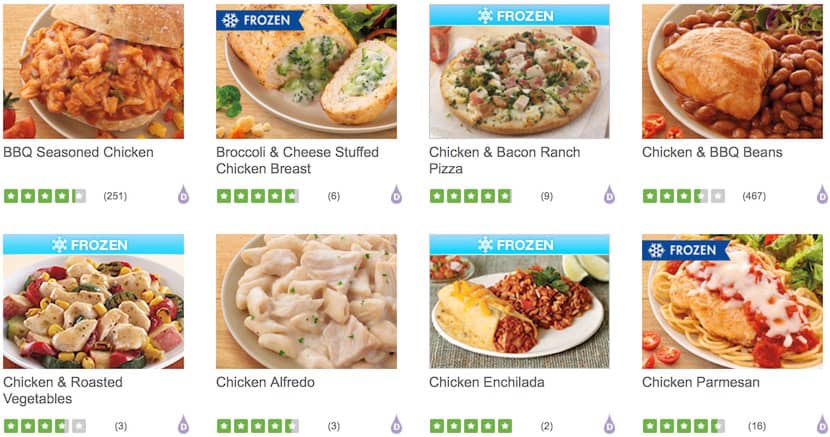 How Much Does It Cost?
The total cost will vary because each plan delivers certain meals and additional services. For example, men-dedicated plans cost more but this is because they include more products.
If you opt for auto-delivery and you let the company's experts choose the meals for you, the total cost will be lower. Below, I have listed the estimated prices of each of the three main Nutrisystem plans:
These costs include almost all the meals for an entire month. Women plans consist of three main meals plus one snack per day while men plans are the same as women's programs, expect they have one extra snack per day. You will probably end up paying more if you follow this diet because you will need to purchase additional groceries like fruits and veggies to supplement your daily meals.
Seattle Sutton vs Nutrisystem – Final Verdict
There are a few conclusions you can leave with from reading my post:
Nutrisystem is more flexible and it is easier to stick with. Also, it is more affordable and provides tastier meals. All in all, this is an approachable program. Still, there are certain worries concerning the foods' level of health and how much they are processed.
Seattle Sutton is not as popular as Nutrisystem but it tries its best by constantly improving their products. The meals seem to be healthier and less processed than those of Nutrisystem but the price of this diet is higher.
Bottom Line: If you want a more consistent and seamless diet program, Nutrisystem is the better option here. There's a lot to like about Seattle Sutton, but the pirce point and lack of consistency make it hard to recommend over Nutrisystem.
Why I Actually Like Nutrisystem
Look, in a perfect world I would recommend everyone just practice some self-control... but sometimes "sticking to a system" is what works best. For clients I work with who "just need a plan", Nutrisystem is one of the plans I recommend.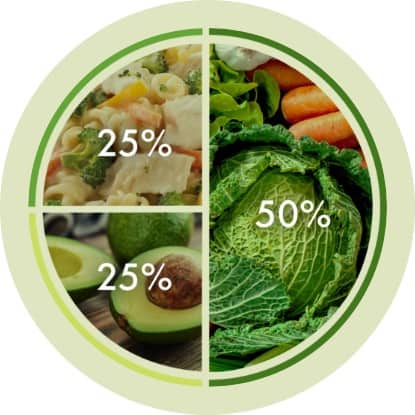 I earn a commission if you click this link and make a purchase at no additional cost to you.
Additional Reading
Disclaimer
Last updated: November 19, 2019
The information contained on www.altprotein.com website (the "Service") is for general information purposes only.
Alt Protein assumes no responsibility for errors or omissions in the contents on the Service.
In no event shall Alt Protein be liable for any special, direct, indirect, consequential, or incidental damages or any damages whatsoever, whether in an action of contract, negligence or other arising out of or in connection with the use of the Service or the contents of the Service. Alt Protein reserves the right to make additions, deletions, or modification to the contents on the Service at any time without prior notice.
Alt Protein does not warrant that the Service is free of viruses or other harmful components.
Fitness disclaimer
The Service offers health, fitness and nutritional information and is designed for educational purposes only. You should not rely on this information as a substitute for, nor does it replace, professional medical advice, diagnosis, or treatment. If you have any concerns or questions about your health, you should always consult with a physician or other health-care professional.
Do not disregard, avoid or delay obtaining medical or health related advice from your health-care professional because of something you may have read on the Service. The use of any information provided on the Service is solely at your own risk.
(Visited 217 times, 1 visits today)
Health enthusiast, runner, protein nut. Owen likes to write about protein, particularly alternatve supplementation and supplement comparisons.