If you're a fan of healthy food but not the shopping or dragging out all the ingredients each time you're ready for some (especially in smoothie form), look at Daily Harvest vs Green Blender compared. See which one could be best for you.
You can have healthy food with vitamins and protein powder that is healthy and that's also incredibly convenient, without moving, even when you don't have time to shop for fresh fruit and vegetable ingredients.
I've never tried Daily Harvest or Green Blender, but now I want to. I imagine a shipment from these smoothie delivery service providers looks like heaven in a smoothie box. Delicious, with leafy greens and colorful food that's already (mostly) prepared for you and ready to go? Sign me up.
Main Differences Between Daily Harvest vs Green Blender
The main differences between Daily Harvest vs Green Blender are:
Daily Harvest charges on monthly basis, whereas Green Blender offers different smoothie packages so you can select your best fit.
Daily Harvest allows you to create your own smoothie with the ingredients you want, whereas Green Blender has the combinations already sorted out and you only need to pick yours.
Daily Harvest's smoothies taste better thanks to the natural ingredients, whereas Green Blender's mixtures might not be the perfect choice for everyone.
All About Daily Harvest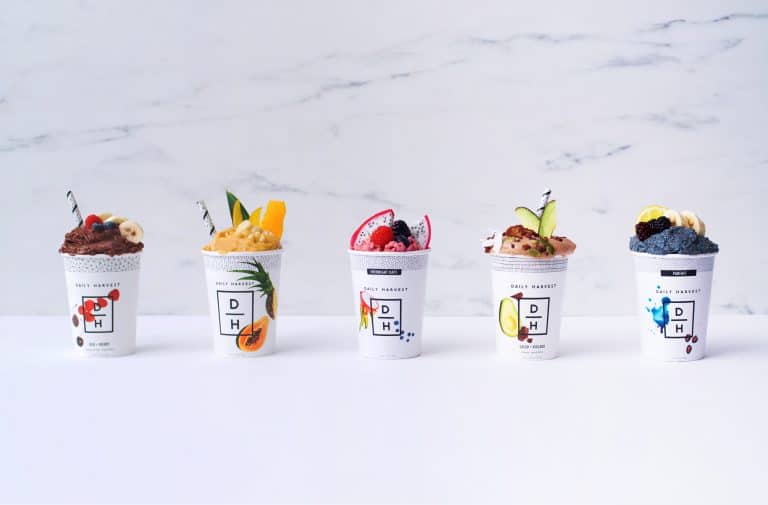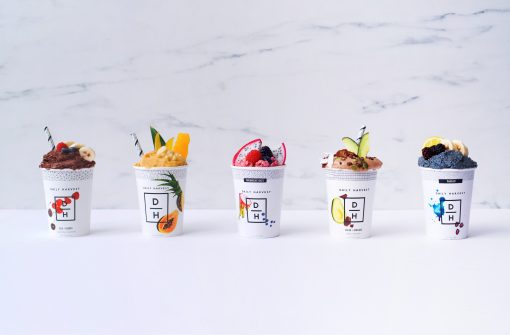 When you sign up for the subscription to receive Daily Harvest delicious smoothies, you'll have until the Saturday before each shipment is scheduled to go out to make adjustments to your order. Then your products will be shipped to you packed in dry ice via FedEx or OnTrac.
If you aren't home when the smoothie pack is delivered, the driver may or may not leave it at your house and you'll need to work out a rescheduled delivery with Daily Harvest to make sure you get what you ordered. The smoothie pack is packaged in a way that will allow your food to stay frozen for a little while, but you'll need to pop the items in the freezer ASAP.
There's even an option to give your friends Daily Harvest gift cards or gift boxes.
Pros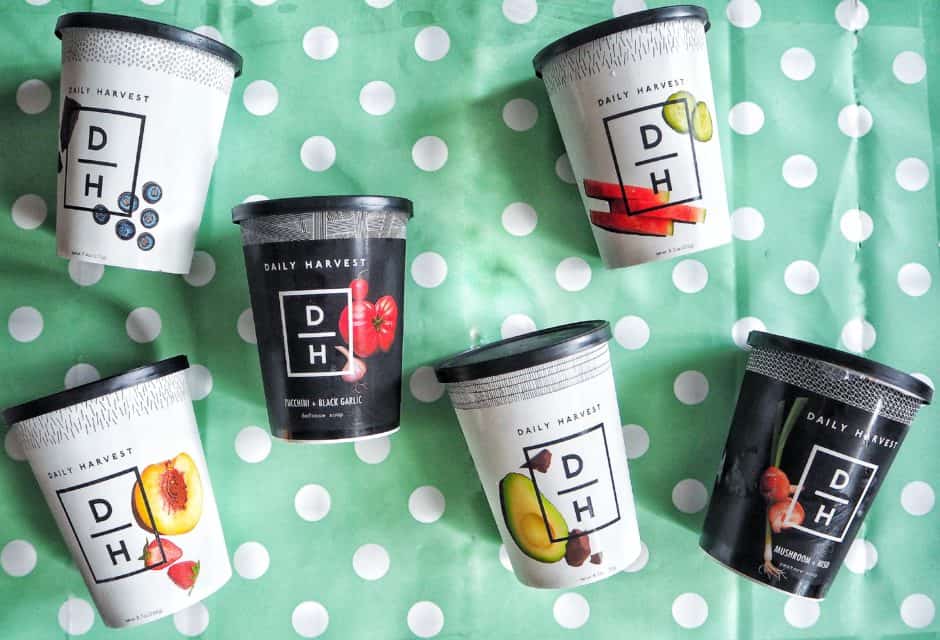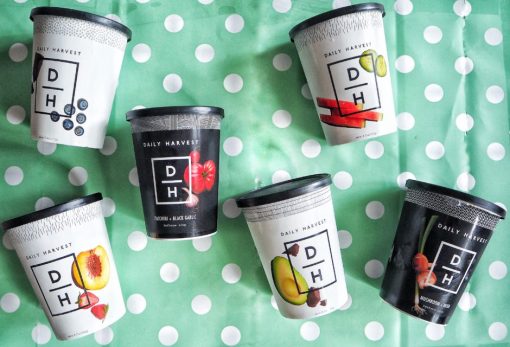 I found a lot of pros with this one!
There's a wide variety here. You can get delicious smoothies, lattes (hot or iced), soups, harvest bowl like chea bowl, overnight oat bowl, and chia parfait.
You could technically plan your whole day around just foods they offer without feeling like you were on some sort of liquids-only cleanse.
They deliver to 95 percent of the contiguous United States.
You get to choose whether you want a weekly or monthly subscription.
Choose the number of pre-portioned cups you want: 6, 9, 12, or 24.
Daily Harvest works directly with the farmers and uses amazing, flavorful, organic ingredients.
There's flexibility in the pricing. If you choose the weekly plan, you can get 6 cups for $7.99 each, nine for $7.75 each, 12 for $7.49 each, or 24 for $6.99 each. Or you can choose the monthly plan and get 24 cups for $6.99 each.
The site is easy to navigate and user-friendly.
The website clearly displays the benefits of each smoothie (energizing, cleansing, anti-inflammatory, etc)
Everything is pre-chopped and ready to go.
There are pre-curated boxes you can try if you'd like to go that route. Get The Smoothie Edit, The Breakfast Edit, The All-Day Sampler, or a seasonal edit.
Some foods have more nutrients and antioxidants when they've been frozen. For example, blueberries and similar frozen ingredients have 200 percent more vitamin C.
You can easily pause, skip, or cancel your subscription in your account.
Most of the foods and beverages from Daily Harvest are great for the most popular diet plans.
Cons
As cool and diverse as Daily Harvest is, it still has cons like everything else.
Well, you don't get everything you need, but that's kind of expected so I'm only tentatively listing it here as a con. You'll have to provide the liquids to make the delicious smoothies, soups, etc. I think it'd be nice if they sent those, too, but that's just my personal preference. When it's water, it's no big deal, but some smoothie recipe options call for "almond milk, or other milk of choice," for example, and it'd be nice to just see options to choose from. What if I forgot to pick up my unsweetened coconut milk when I went to the store and then my box of goodies arrives?
I wouldn't have thought of this if Green Blender hadn't done it, but it's lacking specific smoothie recipe choices. You do get ingredients and nutrition facts for each item, so you're not ordering blind, but if you keep your diet in check with portion control (say you want half a banana vs a whole one), not macros, it'll take a lot more work on your end to figure out if a specific product will work for you.
All About Green Blender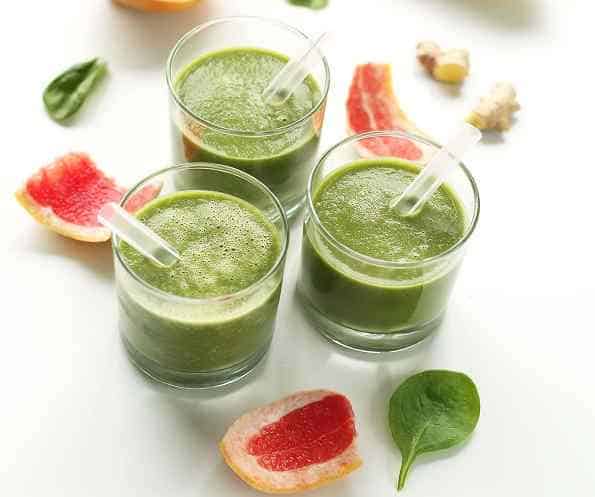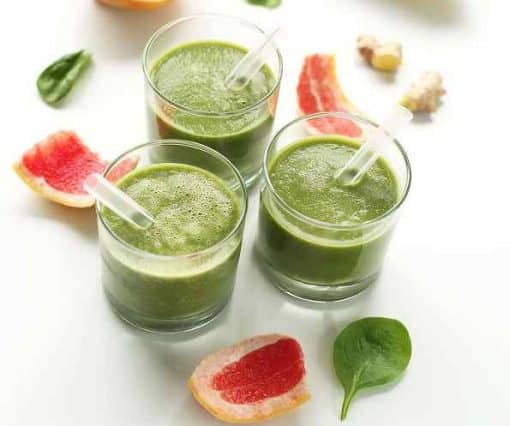 At first glance, Daily Harvest and Green Blender look incredibly similar. Green Blender is also a subscription service that allows you to have healthy, fresh (not frozen) seasonal produce shipped straight to your door at regular intervals. In this case, you'll only be getting produce to turn into smoothies.
You get the superfood you love and crave in a handy little package that you then drop into your blender (sometimes chopping will be required; washing always will be), add liquid to, and whip into a drinkable meal or snack. It's designed to be a convenient way to get delicious, good-for-you produce into your body without the hassle of gathering and measuring ingredients.
To choose which recipes you'll get and make changes to your order, you'll need to log into your account about five days before your scheduled delivery day.
With this one, your package will be left at your home even if you're not there. There won't be any going back and forth with the delivery company or Green Blender to track down your produce. The coverage area includes most of the contiguous United States, but there are a few states in the northern half of the country that are not covered yet.
Pros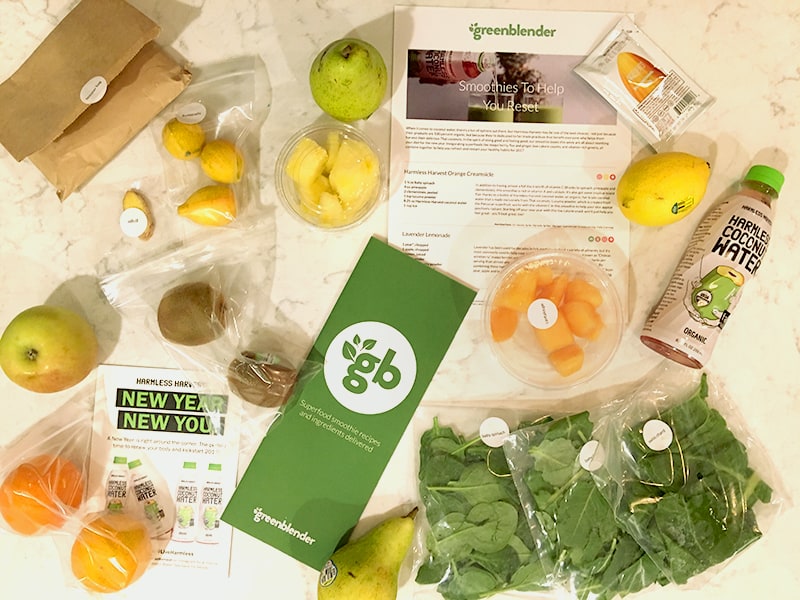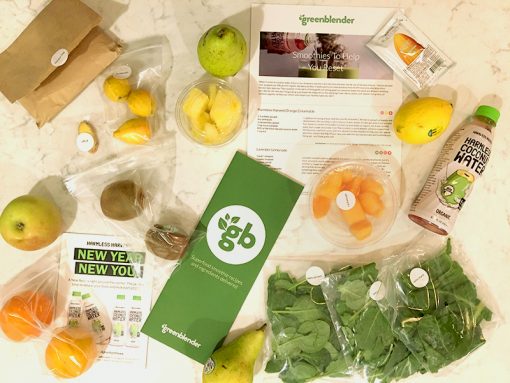 You can skip deliveries or pause your subscription.
It's easy to deactivate and reactivate your account.
Green Blender, like Daily Harvest, really cares about where their ingredients come from and source from organic farms, urban farms, local farms, green markets, and vendors who practice sustainability.
I would consider the $49.90 price pretty reasonable for what you get and compared to other options out there (I have a lot of juice cleanse prices in mind while I'm typing this). This box will contain enough for 10 smoothies (five recipes, two smoothies each). It's much less per smoothie than Daily Harvest's options.
All you have to do is add water.
The site is user-friendly and easy to get around on. I love that they've included a recipe section, which provides more details than just the ingredients you'll be getting.
The produce comes in an unfrozen form which I'm pretty ambivalent about, but this may be a draw for some people.
Recipes are based on what's in season and there are additional benefits to eating (or drinking, in this case) what's in the season beyond price. It tends to taste better and is also especially high in nutrients. (So maybe Daily Harvest vs Green Blender results in a tie here.)
Cons
There's only a weekly subscription offer.
There is less variety here but if it's just smoothies you're after, no problem!
I'll say it here too: You'll have to add the liquid. I don't see any recipes that call for almond milk or anything other than water, so this really isn't an official "con." Just something to take note of if you like smoothies made with any type of milk.
You still have to chop some of the produce, so it's not as quick and easy as it seems at first glance.
Recipes are based on what's in season, which is generally a good thing, in my opinion. However, sometimes you just want something that isn't actually in season. The only option, then, really, is frozen produce.
In addition to chopping, you'll also need to wash your ingredients before you use them. They do not pre-wash the fresh ingredients before they pack them up because it keeps them fresh longer to do it that way.
Daily Harvest vs. Green Blender: Compared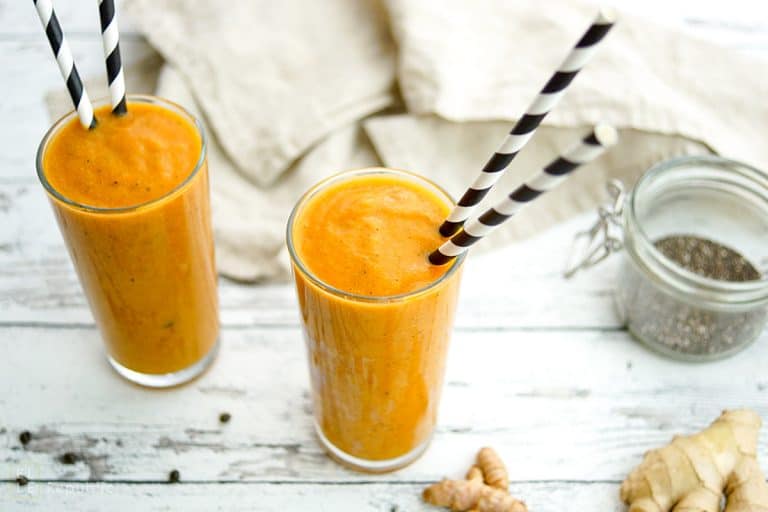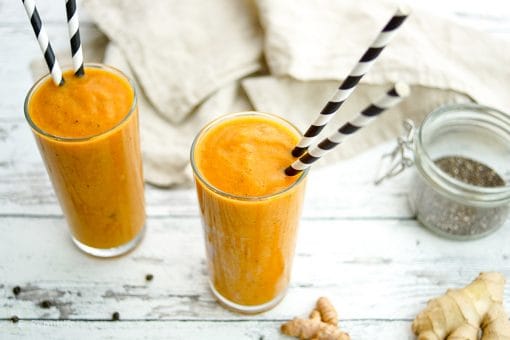 Which one is better? Let's take a look and compare Daily Harvest and Green Blender. They're both subscription services, which can be a pro or a con depending on how you feel about having things shipped automatically.
Let's take a look at this table for the side-by-side differences:
Daily Harvest
Green Blender
Price
Varies. 6 cups for $6.99 to $7.99 each, depending on how many you order and whether you want the weekly or monthly plan
$49.90/box of 10 smoothies
Subscription options
Smoothies, soups, overnight oats, lattes, harvest bowls, chia seeds parfait; lots of variety

Weekly subscription: $47.94 (6 cups) to $167.76 (24 cups)

Monthly subscription: $167.76 (24 cups)

Smoothies only, 11 recipes to choose from each week (you pick 5)

$49.90/box, one shipment per week unless you pause or cancel

Ingredients
Straight from the farmers, organic ingredients only
Seasonal, from organic ingredients, urban farms, local farms, green markets, and other sustainability-focused vendors
Frozen or fresh
Frozen
Fresh
Prep required
Add liquid
Wash, chop, and add liquid
Should You Buy Daily Harvest or Green Blender?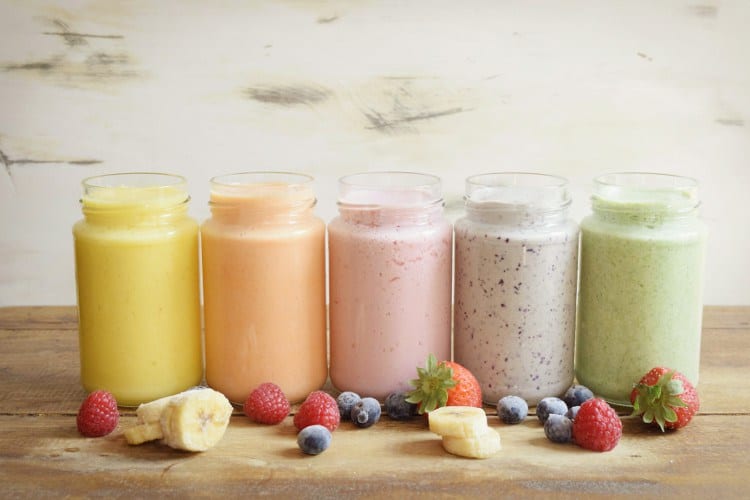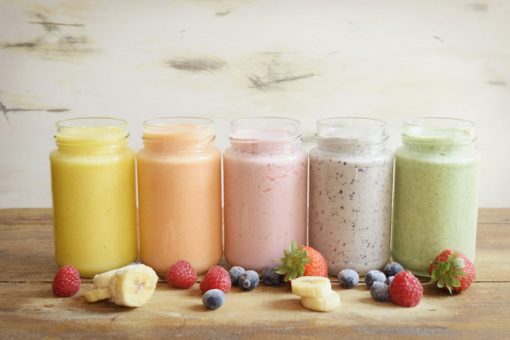 I'm a little torn. I like how much variety Daily Harvest offers in products as well as subscription options but love the presentation of Green Blender's offerings a little more. Green Blender's prices are also much better.
All things considered, though, I think I have a slight preference for Daily Harvest because I am far from being a creature of habit when it comes to food. I love trying new things and new combinations.
How important is variety to you?
FAQs
Question: Is Green Blender still working in 2022?
Answer: No. Even though the company has provided its users with delicious and organic smoothies, they still declared bankruptcy even after continuing with Blix.
Question: Is Daily Harvest going to save me money on smoothies?
Answer: Yes. If you don't have time for shopping for fruit and vegetables or even protein powder that would spice up your smoothie, then Daily Harvest is a great choice. You can enjoy some free time instead of doing shopping and can have all the ingredients delivered right at your door.
Question: Does Daily Harvest offer international shipping?
Answer: Unfortunately no. Even though Daily Harvest is one of the most popular smoothie subscription services, they still don't offer international shipping, so only US residents can create an order from their official site.
Question: Are Daily Harvest smoothie pack choices good for diabetics?
Answer: Not all the Daily Harvest smoothies are good for diabetics, as some of the fruits that are used for the recipes have a high glycemic index.
Recommended Reads: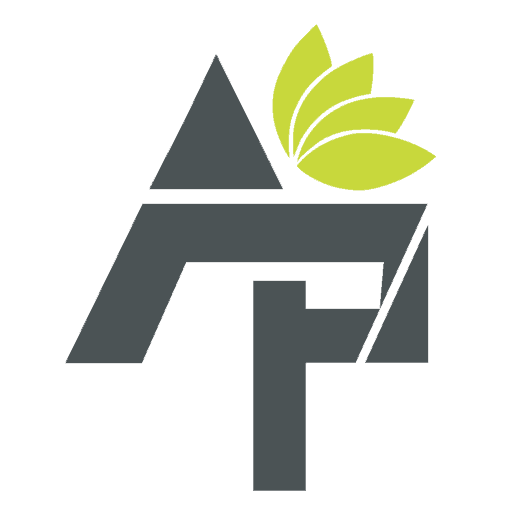 Alt Protein Team is a team of professionals and enthusiasts committed to bringing you the most up-to-date information on alternative protein, health and wellness, workouts, and all things health-related. We've reviewed a lot of products and services so you don't have to guess when you spend your hard-earned money on them. Whether you want to shed some pounds, build lean muscle or bulk, we can help you figure out what you need to do and what you need to have to achieve your goals.