When it's time for a reset, one of the best 3-day juice cleanses could be the ideal route. You'll be filling your body with easy-to-utilize nutrition, clearing the junk out of your diet (hopefully setting yourself up for fewer cravings later), and ideally experiencing glowing skin, mental clarity, less bloating, and more energy.
The Top 3 Day Juice Cleanses
When you do a cleanse, you can usually choose between one, three, or five days. Three is a good middle ground. It's long enough to get results and feel like you've reset your life, but too long, you know?
If you try one of the best 3-day juice cleanses and feel like you could benefit from an even longer cleanse, you can usually find a 5-day version from the same company. The only exception here is the DIY one from Joe Cross, but even he has a 5-day juice challenge on his site.
Juice from the Raw's 3 Day Whenever Juice Cleanse with Coconut Fusion
This Juice from the Raw option is a good one for beginners, especially those who like coconuts. You get six organic, cold-pressed drinks:
Detox Greens (pineapple, celery, cucumber, and kale)
Pineapple Apple Mint (pineapple, apple, mint)
Sweet Greens (apple, celery, cucumber, kale, spinach, swiss chard, romaine, lemon, and ginger)
Spicy Lemonade (water, lemon, agave, and cayenne)
UpBeet! (apple, carrot, beet, lemon, and ginger)
Coconut Fusion (young Thai coconut water and young Thai coconut flesh)
The regular price for this one is about $169.00. However, you can probably snatch it up on sale for about $100.00 if you keep an eye on the website. Free shipping may also be available with a coupon code. Check out the latest rates here!
As far as juice cleanses go, there's nothing too intimidating on here. In any cleanse, the green juices are usually the hardest to get down. With this one, even the green juices have a decent amount of fruit to sweeten them.
The reviews at Juice from the Raw's site average out at about 4.7. On Amazon, they're about 3.8.
Joe Cross' 3 Day Weekend Juice Cleanse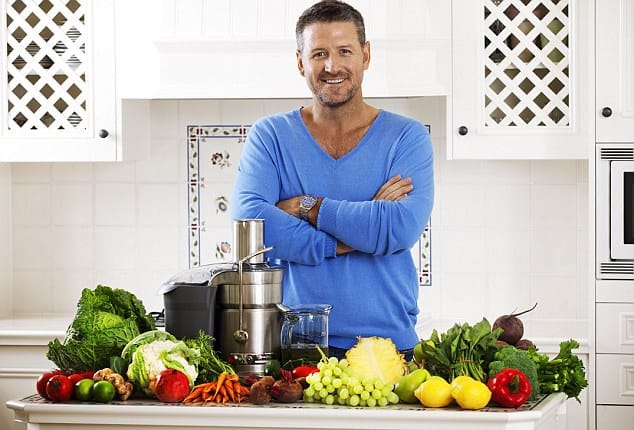 Joe Cross' weekend juice cleanse is perfect for the DIYers with juicers. Depending on where you shop, you'll probably save quite a bit of money doing it this way (though you definitely won't save time with all the washing, chopping, juicing, and clean-up). And of course, you'd need your own juicer—or a friend who will let you borrow his or hers—to do this one.
Joe Cross has made a name and career for himself based on his wonderful weight loss and health makeover story that revolved around juicing, so I trust that he knows what he's talking about. I tried this particular juice cleanse a few years ago and liked it. Note: The Gazpacho Juice isn't as bad as it sounds. It was kind of enjoyable.
For this one, you'll probably want to print out the chart and keep it handy. You won't have pre-labeled drinks and you may even choose to juice each day instead of prepping the whole three days' worth at once.
I think he's trying to ease you in rather than shocking your palate with a giant green juice right off the bat. Instead, you get a sweet breakfast juice with carrots, apples, and ginger. From there, things get a little more interesting.
The juices and schedule are the same for each day. Each night, you're to eat a dinner made up of only fruits and veggies in their solid form.
What you'll make:
Breakfast juice (carrot, apple, and ginger)
Mid-morning juice, Mean Green Juice (cucumber, celery, apples, kale, lemon, and ginger)
Lunch juice, Gazpacho Juice (plum tomatoes, cucumbers, celery stalks, red bell pepper, red onion, parsley, and lime) Afternoon snack juice, Citrus Inspired Green Juice (kale, Swiss chard, cucumber, and clementine)
Pre-dinner juice, Sunset Blend Juice (sweet potato, carrot, red bell pepper, beet, golden delicious apple, and orange)
Juice from the Raw's 3 Day Whenever Juice Cleanse with Cashew Coffee Milk & Probiotics
The Whenever Cleanse with Cashew Coffee Milk & Probiotics stands out because it has coffee to help you prevent caffeine withdrawal headaches. It's also organic and cold-pressed.
The cashew milk will be more filling than juices, too, so this one's good if you're a newbie to cleanses or a total coffee addict. People who don't like or can't have coconut products will like this one over the original Whenever Cleanse because the cashew coffee replaces the Coconut Fusion part of the cleanse.
It gets even better. The addition of a probiotic drink (in blood orange—yum!) allows you to replenish your gut flora while your system gets a break.
You get 18 bottles of juice/coffee for $200.00 or less. The regular price is $199.00, but you might catch a sale if you're lucky. Free shipping is available with a coupon code. Check out the latest rates and discounts here!
On the Juice from the Raw's website, this cleanse has garnered a 4.8 of 5.0 stars. With over 400 reviews of the same cleanse on Amazon, there's an average of 3.8 stars. It seems like most users loved the taste of the juices.
You get:
Cashew Coffee (water, cashew, agave, pure vanilla extract, cinnamon, and coffee)
Blood Orange Probiotics (blood oranges, Bacillus Coagulans GBI 30-6086, and organic inulin)
Sweet Greens (apple, celery, cucumber, green kale, spinach, Swiss chard, romaine, lemon, and ginger)
Passion Fruit Cleanser (water, passion fruit, agave, Bacillus Coagulans GBI 30-6086, and organic inulin)
UpBeet! (apple, carrot, beet, lemon, and ginger)
Detox Greens (pineapples, celery, cucumber, and green kale)
Suja Juice Original Fresh Start
The (organic) Suja Juice Original Fresh Start made the list in part because it's easy to get your hands on these if you live near a health food store. It makes it convenient to decide on a Thursday night that you'll do a juice cleanse over the weekend. You don't have to place an order or worry about being home when they get to your door.
You may, however, have to piece your cleanse together yourself, choosing the appropriate (labeled) bottles from the shelves. In some cases, all the juices will be packaged together in a box, though. I've seen it both ways. You can also order it online. Expect to pay around $110.00 for this one (18 bottles).
With this cleanse, you start the day with warm water with lemon and/or apple cider vinegar. Then you start with your juices, which include:
Master Cleanse (water, maple syrup, lemon, cayenne)
Glow (a green juice made from apples, celery, cucumber, kale, collards, spearmint/peppermint tea, and spinach that you'll have twice per day)
Purify (carrot, apple, celery, beet, and lemon)
12 Essentials (celery, cucumber, collards, lemon, kale, chard, parsley, ginger, romaine lettuce, green leaf lettuce, peppermint/spearmint tea, and spinach)
Fuel (a mix of carrot, orange, pineapple, apple, lemon, and turmeric, meant to be consumed at least three hours before bed)
Feel free to drink water, tea, and even extra juices between the mandated juices.
This cleanse gets reviews from 3.4 stars (Amazon) to 4.2 (Suja's site). Costco reviewers gave it an average of 4.1.
Which One Is Right for You?
If you aren't especially against certain ingredients for taste or allergy reasons, any of them will probably do the trick for you.
That said, here are some guidelines to consider when determining the best 3-day juice cleanses for you:
If you want something more filling than your average juice, look for one that incorporates cashew or almond milk.
If your gut could use a boost, one with probiotics will probably be best.
Are there any supplements included for between juices? Do you need or want the effects they're supposed to provide?
Do you want to order it and have it sent to your door, or are you more of a DIYer when it comes to juicing?
Do you want to have only liquids for the three days, or would you prefer to have solids for dinner? And if you want solids, do you need a juicing schedule that tells you to do that or are you comfortable adding your own rule that allows for a solid dinner?
Recommended Reads: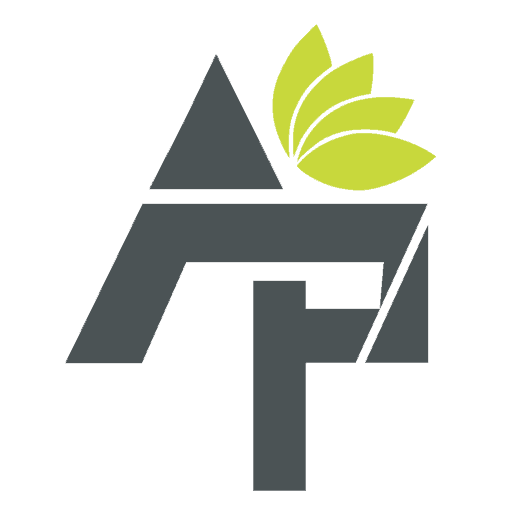 Alt Protein Team is a team of professionals and enthusiasts committed to bringing you the most up-to-date information on alternative protein, health and wellness, workouts, and all things health-related. We've reviewed a lot of products and services so you don't have to guess when you spend your hard-earned money on them. Whether you want to shed some pounds, build lean muscle or bulk, we can help you figure out what you need to do and what you need to have to achieve your goals.