Probiotic Pearls are a probiotic supplement containing two strains of beneficial bacteria: Lactobacillus acidophilus and Bifidobacterium longum. They are called "pearls" because of their small size and round shape.
The manufacturer's claims regarding what these little gems can do are quite reasonable. The packaging states that they offer "daily protection against occasional gas, bloating, and constipation" – a claim that is certainly not outrageous.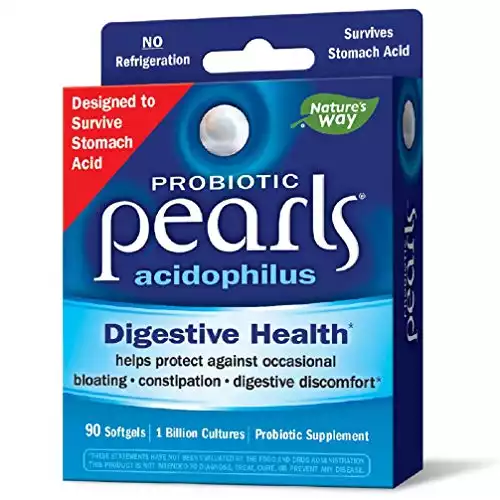 Key Features
1 million CFUs per dose
Small, easy to swallow
Enteric coated
Does not require refrigeration
May be taken with or without food
Contains Lactobacillus acidophilus and Bifidobacterium longum
Cost is $19.49 for 90 (three-month supply), check out the latest prices here!
Can be taken with or without food
Contains no: artificial coloring, artificial flavoring, gluten, preservatives, salt, sugar, wheat, or yeast (Note that an independent test by Labdoor found trace amounts of yeast.)
Enteric Coating
While many probiotics have the capacity to help with these issues, Probiotic Pearls are unique in that they feature a triple layer coating that the manufacturer says "maximizes survival and delivery to the colon. Because the live cultures are safely delivered to your intestines, where they're needed most, Pearls ensure you get the probiotics you need to help you feel your best."
The manufacturer also claims that because of their special coating, Probiotic Pearls deliver over 900% more live bacteria to the intestines, adding that they are the "only supplement with viable numbers of probiotic bacteria after simulated gastric environment exposure." This is certainly an important distinction since probiotics are live microorganisms and, as such, are only beneficial when alive.
Furthermore, the special triple layer coating is said to help protect the bacteria from light, oxygen, and lack of moisture. As a result, Probiotic Pearls do not require refrigeration.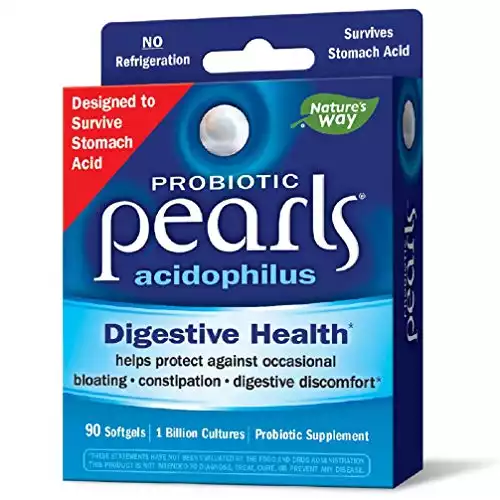 Is the Coating Just Hype?
The stomach is an incredibly harsh environment where most probiotics are easily destroyed. It makes sense that an enteric coating would be required to help these bacteria survive until they reach the intestine.
However, Professor Glenn Gibson, a U.K. food microbiologist, states that Lactobacillus and Bifidobacteria – ironically, the two strains in Probiotic Pearls — are highly resistant forms of bacteria. He adds that they have been shown to survive the trip through the stomach to the intestine and would, therefore, not require a special coating.
Professor Gibson also notes that most other probiotics should be enteric coated in order to ensure their survival until reaching the intestinal wall where they are absorbed.
While seeming unnecessary based on the above information, Probiotic Pearls' triple layer coating does help protect the bacteria from environmental factors before consumption which makes them more convenient as they don't require refrigeration.
So, do they work?
In short, probably. There is some decent evidence indicating that probiotics can be an effective way to alleviate gas, bloating, and constipation.
It has been widely reported that taking a good quality probiotic will help improve the quality of gut flora, resulting in a decrease in gas and bloating. People who take probiotics to alleviate the symptoms of irritable bowel syndrome – namely, gas, bloating, and constipation – have found that they are quite effective. The improvement in symptoms was seen most with Bifidobacterium and Lactobacillus strains.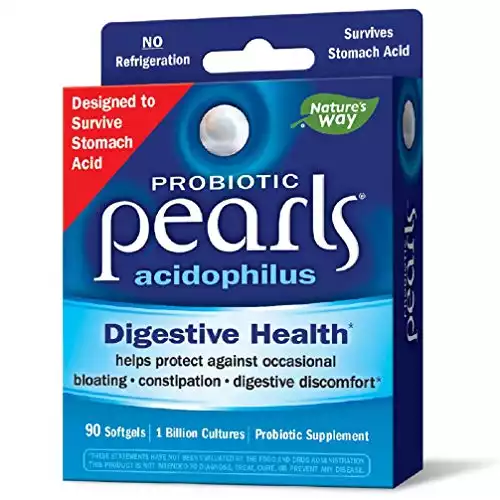 This study reviewed the results of 14 studies that looked at the effect of probiotics on constipation. Each of the studies randomly assigned people with constipation to either take a probiotic or placebo. Researchers found that taking probiotics did make a statistically significant difference.
Subjects experienced an increase in the number of weekly bowel movements as well as softer stools. The most effective strain was found to be Bifidobacterium.
This evidence seems to indicate that Probiotic Pearls would definitely live up to their promise of protection against gas, bloating, and constipation. However, at 1 billion CFU, the dose seems a little low. The American Academy of Family Physicians reports that common dosages range from 10 to 20 billion colony-forming units per day.
What others are saying.
Probiotic Pearls has a 4.4-star rating with over 1,500 reviews on this online retail site with 83% of customers giving it either a four- or perfect five-star rating. Most of the comments are incredibly positive. Several customers report a great improvement, if not elimination, of gastrointestinal symptoms such as gas and constipation.
Of note, some customers mention that they did not detect any changes in their symptoms when taking one pearl per day (the recommended dose). However, they found significant improvement in their symptoms upon doubling their dose. This may be due to the fact that each pearl only contains 1 billion CFUs.
Unfortunately, when Labdoor, an independent company that tests supplements, tested Probiotic Pearls, the product came in 32nd out of 32 probiotic supplements. They found that the product had yeast residues unrelated to the active ingredients. They also found that the pearls contained 68% less viable bacteria than the manufacturer claims.
This means that instead of 1 billion CFUs per pearl, Labdoor found them to only contain about 320 million – very little, considering the typical dose is 10 to 20 billion CFUs per day.
Some Considerations
Probiotics rarely cause side effects. If they do, it is generally in the form of mild gastrointestinal discomfort at higher doses. However, they are not safe for everyone. People with a compromised immune system should not take probiotics. Caution should be used when administering probiotics to young children and the elderly.
Probiotic Pearls contain fish gelatin sourced from tilapia. If you are allergic to seafood, this product is not for you. The pearls also contain soy and trace amounts of dairy.
Final Thoughts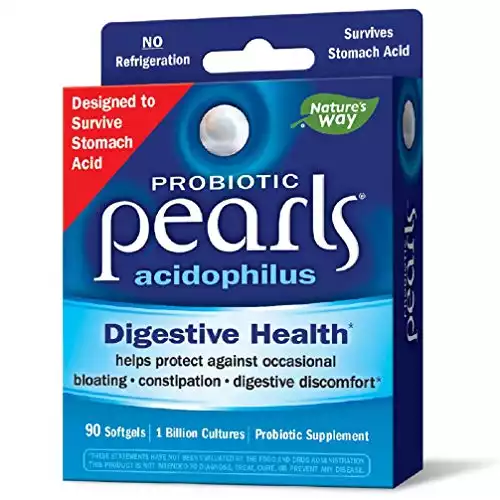 Probiotic supplements can be an effective way of improving or maintaining gut health. The two strains in Probiotic Pearls have been proven to help alleviate gas, bloating, and constipation. However, there is some question as to whether Probiotic Pearls contain therapeutic levels of these strains.
Because the likelihood of experiencing side effects is quite rare, there is probably no risk in trying Probiotic Pearls to see if they work for you.
You can find more information on the Probiotic Pearls website which features a list of Frequently Asked Questions.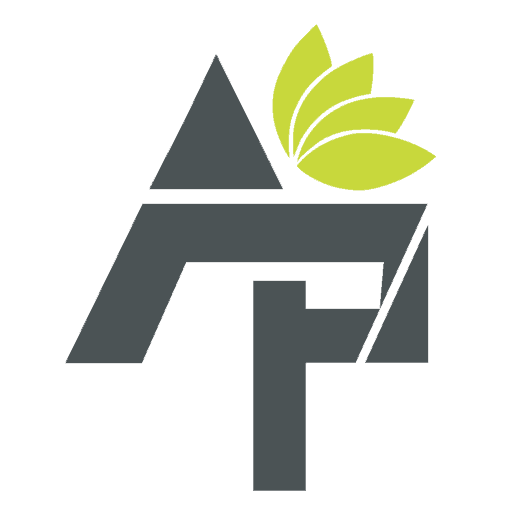 Alt Protein Team is a team of professionals and enthusiasts committed to bringing you the most up-to-date information on alternative protein, health and wellness, workouts, and all things health-related. We've reviewed a lot of products and services so you don't have to guess when you spend your hard-earned money on them. Whether you want to shed some pounds, build lean muscle or bulk, we can help you figure out what you need to do and what you need to have to achieve your goals.