Not all bars are created equal, so let's look at KIND bars vs Clif Bars compared, based on ingredients, nutrition facts, texture, flavors, function within a healthy diet, and a few other factors.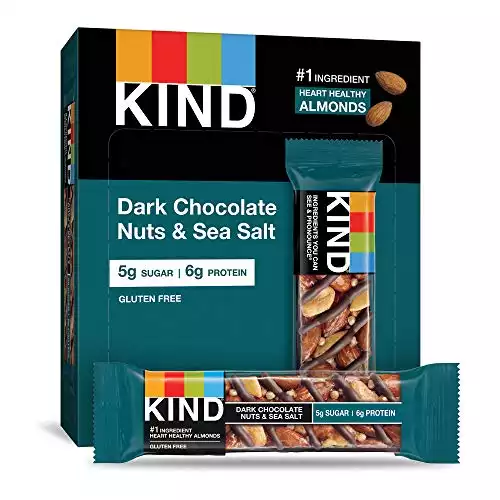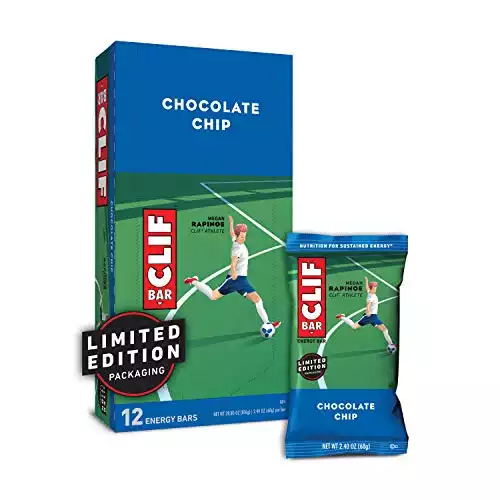 Basic Comparison of KIND Bars and Clif Bars
Here's how the KIND bars and Clif Bars compare at a glance:
| | | |
| --- | --- | --- |
| | KIND Bar | Clif Bar |
| Texture | Crunchy, sometimes a little hard | Chewy, softer than KIND bars |
| Flavors | Decent variety, but they are always made from a lot of different nuts, so there's no escaping that. There are options with dried fruit, chocolate, caramel, etc., though. | The flavors seem endless with this one and they don't center around any one thing, like nuts. There's chocolate, caramel, fruit, peanut butter, etc. There are some fun flavor combinations to try. |
| Price | A box of four costs about $4.99. | A box of six costs about $5.99. |
| When to Eat It | Any day or time, but I personally prefer them as a mid-afternoon snack | Best for long hikes or when you're training for a long race because of all the carbs and simple sugars |
| Pros | Healthy fats, vitamins, and minerals found in the almonds and other nuts, quite a few flavors to choose from | Variety of textures, a variety of flavors and types of bars |
| Cons | Some of them can be hard to bite into, they're all off-limits if you have a nut allergy, they aren't the "cleanest" as far as ingredients are concerned (but they're close), not a huge amount of variety in texture | Too much sugar, too high in carbs for regular consumption (especially on rest days or days with shorter workouts), also not the cleanest list of ingredients |
For the most part, it seems like the best bar comes down to your personal preferences, other than the "when to eat" section. One isn't obviously better than the other.
Now let's take a look at the ingredients and nutritional breakdowns of the bars. For the sake of this review, I'll compare similar flavors: the Dark Chocolate Almond with Sea Salt Clif Bar and the Dark Chocolate Nuts & Sea Salt KIND bar.
Ingredients
There's some overlap of ingredients, but there are some differences that may make your bar a clear-cut choice for you.
KIND Bar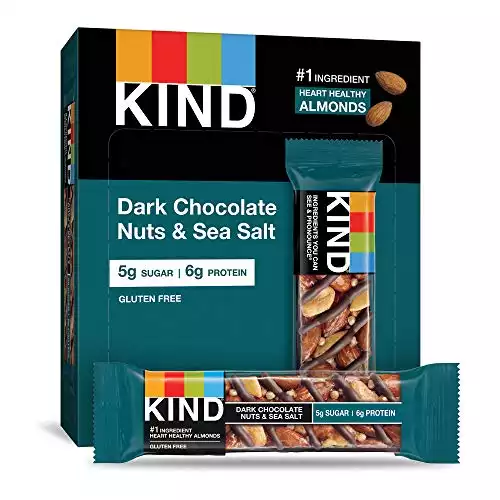 The list of ingredients for the KIND bar is pretty short: almonds, peanuts, chicory root fiber, honey, palm kernel oil, sugar, glucose syrup, rice flour, unsweetened chocolate, cocoa powder, sea salt, soy lecithin, natural flavor, and cocoa butter.
Not the best because of the sugar, syrup, and oil. Not the worst, either. Really, the only true nutrition here comes from the nuts, so maybe a bag of almonds and peanuts would be a better choice. Still, if you want something sweet and/or chocolate to calm a craving with, this is much better than a candy bar (yes, even one with nuts).
Clif Bar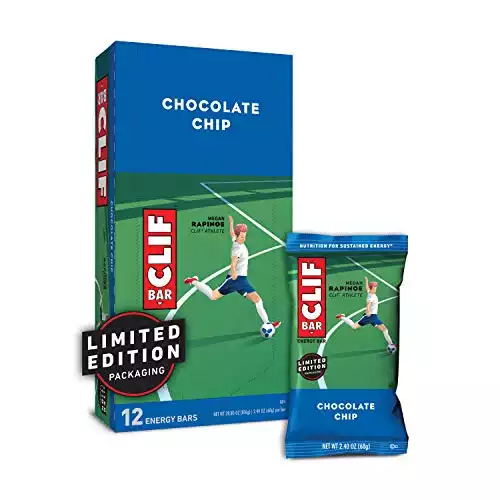 The list of ingredients for the Clif Bars is longer: organic brown rice syrup, organic rolled oats, soy protein isolate, organic cane syrup, organic roasted soybeans, rice flour, cane sugar, organic almonds, cocoa, organic soy flour, unsweetened chocolate, organic high oleic sunflower oil, organic oat flour, alkalized cocoa, organic unsweetened chocolate, natural flavors, sea salt, cocoa butter, salt, organic cocoa butter, barley malt extract, soy lecithin, and mixed tocopherols (antioxidant).
This one is concerning because brown rice syrup is the first ingredient (organic or not, that's not ideal). There's also soy, which is a problem for some people (I personally prefer not to consume it). Then there are oils and ingredients that there's no clear reason for (what is barley malt extract?).
In some cases, you could consume fewer calories and less sugar by enjoying a candy bar (depends on the candy bar). The only thing you'd miss out on would be protein. Well, you might not get organic ingredients in the candy bar.
Nutrition Facts of Kind Bars vs Clif Bars
| | | |
| --- | --- | --- |
| | KIND Bar | Clif Bar |
| Calories | 200 | 260 |
| Fat | 15 g | 7 g |
| Saturated Fat | 3 g | 2 g |
| Carbohydrates | 16 g | 43 g |
| Fiber | 7 g | 4 dietary, 3 insoluble |
| Total Sugars | 5 g | 21 g |
| Protein | 6 g | 9 g |
| Cholesterol | 0 mg | 0 mg |
| Sodium | 140 mg | 280 mg |
| Potassium | Not listed | 250 mg |
Pros and Cons Based on Ingredients and Nutrition
Obviously, at first glance, the Clif bar is higher in calories, carb, sugar, sodium, and protein. The difference in protein isn't large. The fat content is much lower for the Clif bar so it's less likely to give you that "heavy" feeling if you're trying to have a snack while you're out being active.
Other Options to Try
If you aren't thrilled with the KIND bar vs Clif Bar compared results, it's time to consider other options.
You won't get a lot of protein from these, but you'll get an extremely short list of ingredients (all whole foods). All of them contain nuts, though, so be aware of that if you're allergic to them. There's a huge range of flavors to consider, plus a few different types to choose from.
If it's protein you're after, try the Epic Bars. If you follow a vegan or vegetarian diet, however, these aren't for you. You can choose from high-quality bison, chicken, turkey, venison, beef, wild boar, lamb, or salmon.
Here's one for those who follow a plant-based diet. Health Warrior Superfood Protein Bars are completely vegan and contain 11 grams of protein (pea protein isolate) and very little sugar (nine grams). The only drawback is the lack of variety in flavors, at least at the time of this writing. They're gluten-free, non-GMO, and contain omega-3s.
Oatmega bars contain grass-fed whey protein and come in quite a few flavors, but not as many as the KIND and Clif bars. These bars also contain omega-3s from quality sources, and they're non-GMO. They're very low in sugar (five grams). The list of ingredients isn't perfect or anywhere near as clean as Larabar's, but if you need protein and healthy fats, it may be the best bar for you.
Here's another one that packs a protein-punch thanks to plant-based protein sources. It also comes in a wide variety of flavors, types, and even a couple of different textures. They offer high protein bars (up to 20 grams of protein per bar), protein & fiber bars, and protein & superfruit bars (to name just a few products under the ThinkThin umbrella).
They're low in sugar, but there are questionable ingredients here as well, which seems to be a theme among protein bars people would actually want to eat.
KIND bars and Clif bars aren't that much better or worse than most of these. It really depends on what you like and what you need from your bar. Your choices will be very different depending on whether you need a snack during the workday, a protein-packed bar post-workout, or something to get you through a long weekend bike ride.
KIND Bars vs Clif Bars Compared: The Verdict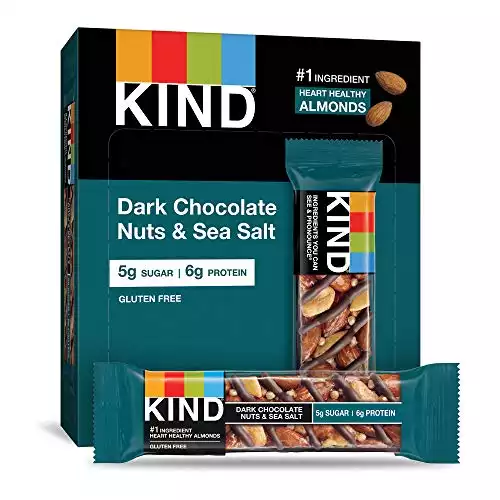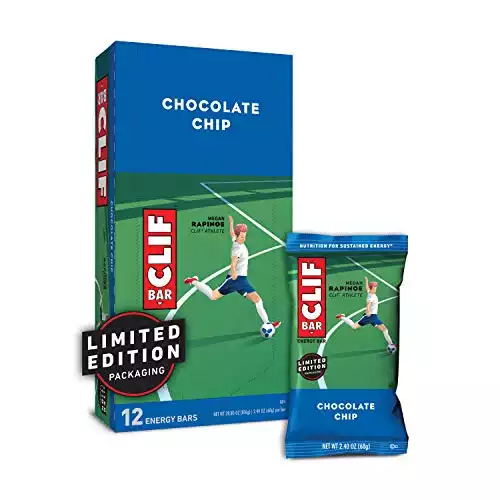 KIND bars definitely win for the average consumer looking for a healthy snack during the day. Clif bars aren't quite as appealing because they're high in carbs and sugars. They do have more protein and less fat than the KIND bars, though, and that makes them good for people who are living an active lifestyle. You could keep these around for hikes or days you're doing your long runs to train for a race.
There are worse bars on the market, for sure than either of these. However, if you're looking for a bar that will become a staple in your diet and a go-to snack for life on the go, go with KIND bars (of the two compared here, at least).
KIND bars and Clif bars are both delicious options. They just have different strengths.
Recommended Reads: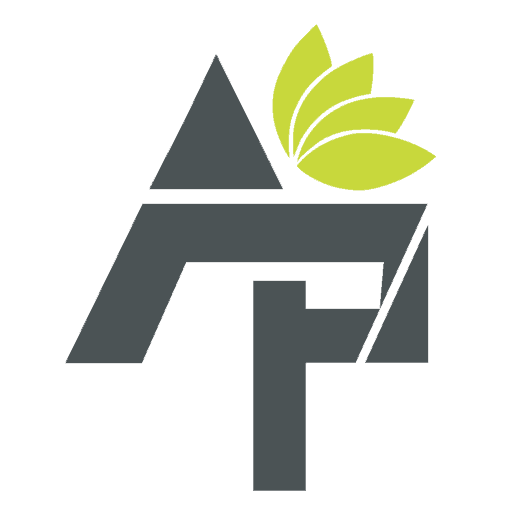 Alt Protein Team is a team of professionals and enthusiasts committed to bringing you the most up-to-date information on alternative protein, health and wellness, workouts, and all things health-related. We've reviewed a lot of products and services so you don't have to guess when you spend your hard-earned money on them. Whether you want to shed some pounds, build lean muscle or bulk, we can help you figure out what you need to do and what you need to have to achieve your goals.