Are you someone that struggles to lose weight? Are you trying to choose between Wonderslim vs Optavia? Hold your horses. There's a lot you deserve to know.
Suppose you're like me, then you've struggled with weight throughout your life. I understand that it can feel like an almost impossible task to drop only just a few small pounds. However, it can be done, and using a weight loss plan is a viable way to get there.
That said, many dishonest people out there are making a lot of money by selling you products and services you don't need. Or that don't even work in the first place!
Given how sensitive a topic weight loss can be and, most importantly, the health side of things, it's essential to make the right choice for you.
That's why I'm writing this article. I want to help you cut through the noise by truly understanding what it is you're being sold, whether you go with Optavia or search for a shake comparable to Optavia.
Bottom Line Up Front Summary: All in all, I would go with WonderSlim if I were concerned with short-term weight loss, price, and having meals delivered punctually.
The Main Differences Between Wonderslim vs Optavia
WonderSlim is a product-owned brand belonging to Diet Direct, whereas Optavia is its own brand.
WonderSlim focuses on being a cheap and conveniently easy-to-follow meal-plan, whereas Optavia wants a higher-end offering reflected in its pricing.
WonderSlim will send you all the foods you need to eat when you buy a plan, whereas Optavia will let you make three "lean green" whole food meals of your choosing, dictated by your plan.
WonderSlim doesn't appear to have a solid online presence and community, whereas Optavia does.
WonderSlim offers no free products along with your first order, whereas Optavia offers five free servings if you join Optaiva Premier.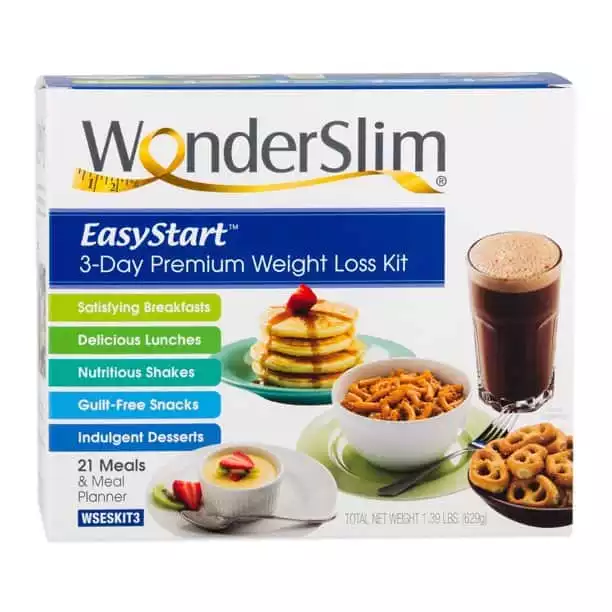 How is Wonderslim Different?
What I really like about Wonderslim is the ability to customize, mix and match, and generally CONTROL your budget. There's nothing worse then getting locked into an over-priced diet plan. If you like flexibility, Wonderslim has it!
Customize Your Plan & Save Here
We earn a commission if you click this link and make a purchase at no additional cost to you.
WonderSlim vs Optavia – A Brief Overview of Optavia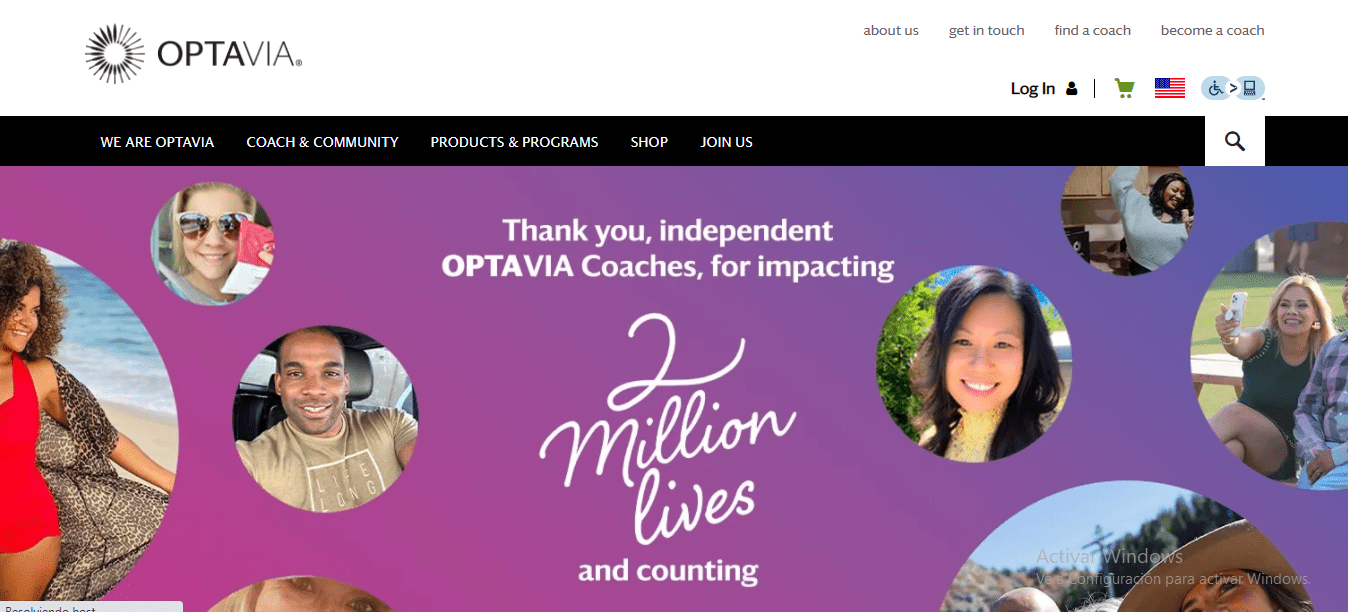 Optavia is a weight loss diet that consists of meal replacements known as "fuelings". Coaching services are one of the many offerings the brand provides.
There's also a large Optavia community striving to lead a healthier lifestyle. In short, Optavia is essentially a brand offering short-term weight loss solutions. Nothing suggests the program will help you become more aware of your long-term food choices. But more on that shortly.
Psst – see our Optavia Medifast article now. Note that Medifast was recently absorbed by Optavia, so you can treat this article as a Wonderslim vs Medifast comparison as well.
High-quality, nutritious food?
Optavia's selling point is the high-quality and nutrient-dense supplements the company creates. I like how the company has developed a system for tracking calories, so you don't have to count using MyFitnessPal or other such tools. But at the same time, you'd be best-served to count calories at 2-week intervals to make sure you're not overeating.
Robust Online Community for Lasting Change?
Interestingly, Optavia likes to claim that you'll become better able to eat healthily by consuming its meal replacement meals. There's nothing to suggest that statement is truthful.
But to the company's credit, they have done well at creating an online community. This community consists of transformational coaches who'll help guide you along your weight loss journey. It's intended to be a positive space, and I like that about Optavia despite its failings, as you'll come to learn.
Getting a Coach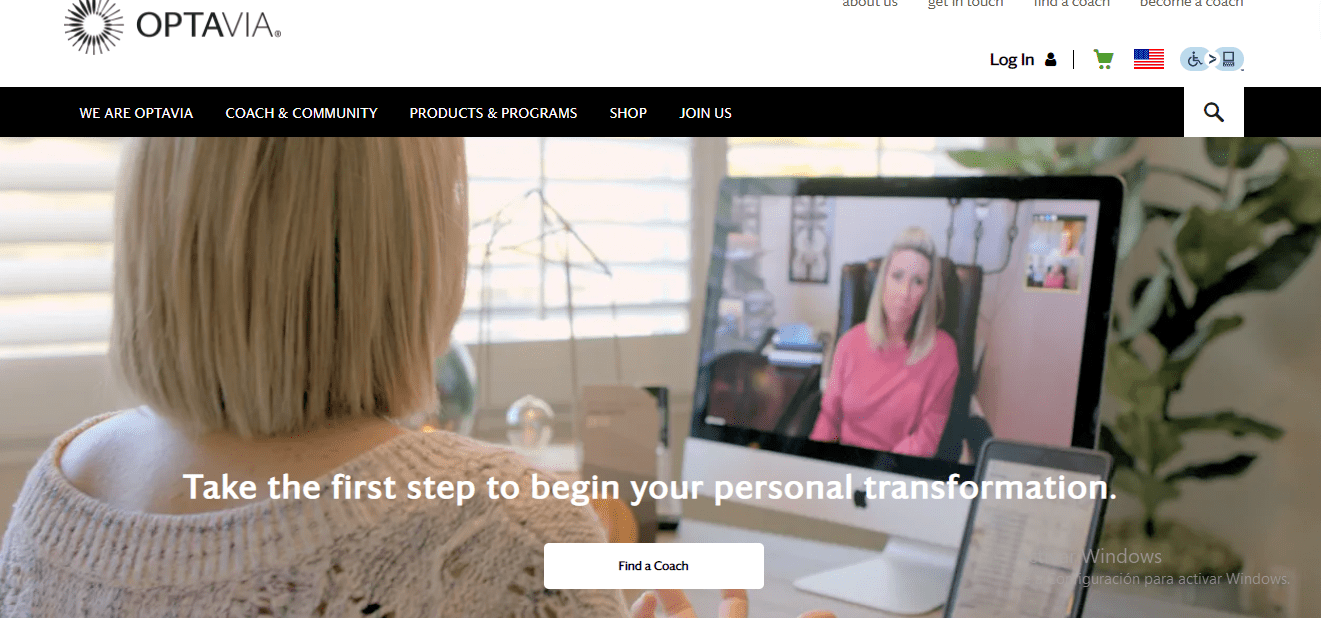 Optavia can provide a coach for you if you're looking for support. If you've done your research, you can find your coach using the company's website by entering their name.
However, Optavia only created this feature for people living in the US, Singapore, and Hong Kong, going by the markets available onsite.
From what I understand, you don't have to get a coach. Your coach is there to provide support and act as a guide. Depending on your location, it's possible to meet your coach in person or online.
Please note, there have been questions raised surrounding how qualified Optavia's coaches are. See this Optavia review on Reddit to learn more.
More to follow, so don't stop reading!
Is Optavia a Pyramid Scheme?
Those who become Optavia customers are encouraged to become coaches. So you'll be guided by someone like you or me – not a registered nutritionist or dietician.
I know that when I started losing weight, I needed real help – you won't get that with Optavia. Coaches only have to do the program and pass a test. They aren't qualified, industry professionals. So, I'm not too fond of the company's coaching structure and sales pressure.
I've read reviews on Reddit and social media that you're not wanted on the program if you're not selling Optavia's products. One poor commenter explained that you had to get so many orders to prove your worth as a coach. So they started buying $400 worth of Optavia food per month to remain a coach.
Is it a pyramid scheme? You decide.
Optavia Diet and Weight Loss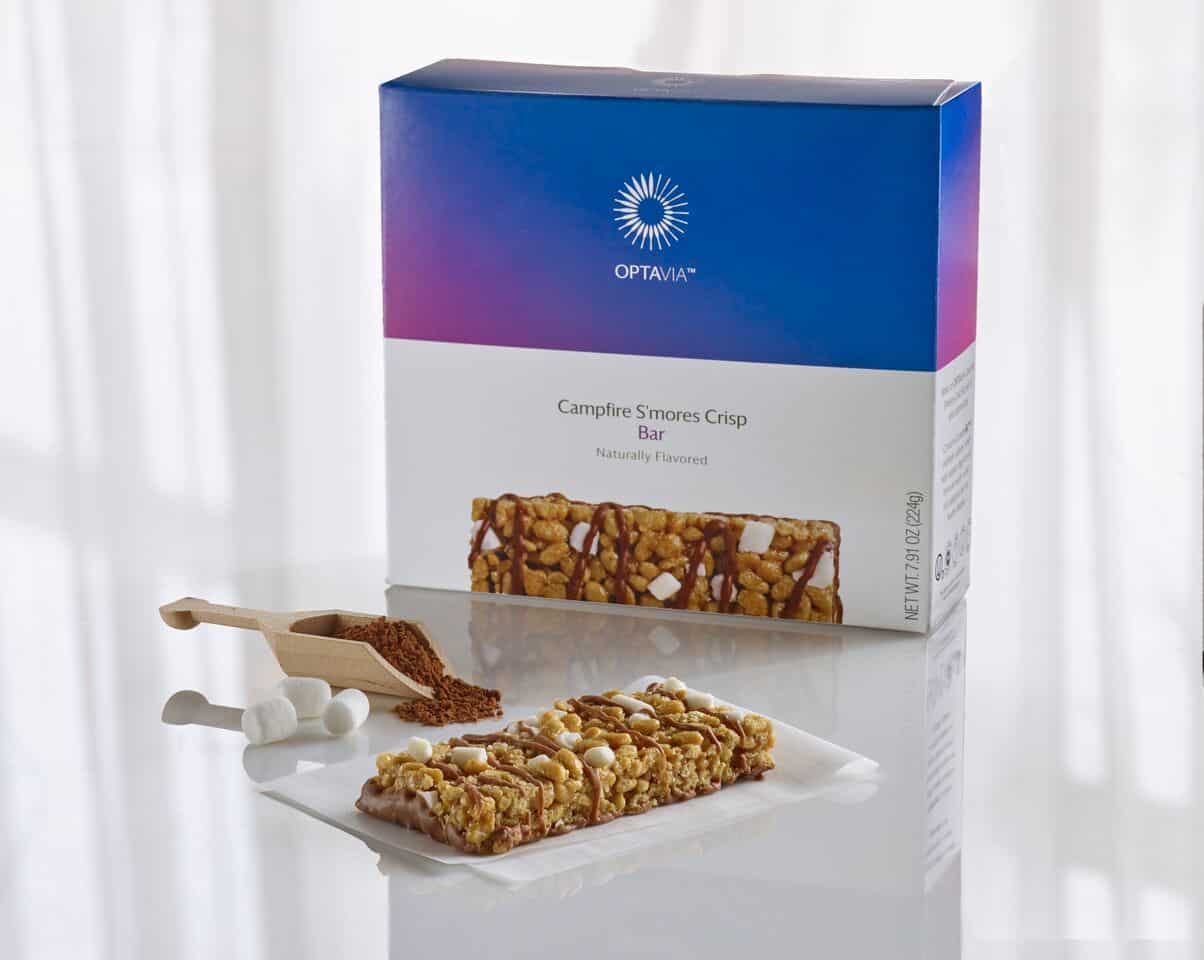 You might hear that Optavia and WonderSlim will help you lose weight quickly and decide you want to buy them. But be warned of the dangers of rapid weight loss. For example, you could develop body image disorders or become obsessive over the foods you eat, making you depressed and anxious.
Not to mention extreme weight loss plans deprive you of the nutrients your body needs. On the scarier side of things, there's a chance rapid weight loss could lead to gall stones and issues with your liver.
Optavia Dining Out Guide
On a less somber note, I like that Optavia took some time to help you live a little. Dieting can be stressful, as outlined above, so a dining out guide is a kind gesture for sure.
Optavia Fuelings and Meal Recipes
Optavia's fuelings can be combined with a variety of meals. For which they provide several recipes. Check out the website to learn more. Diet Direct offers something similar.
WonderSlim vs Optavia – A Brief Overview of WonderSlim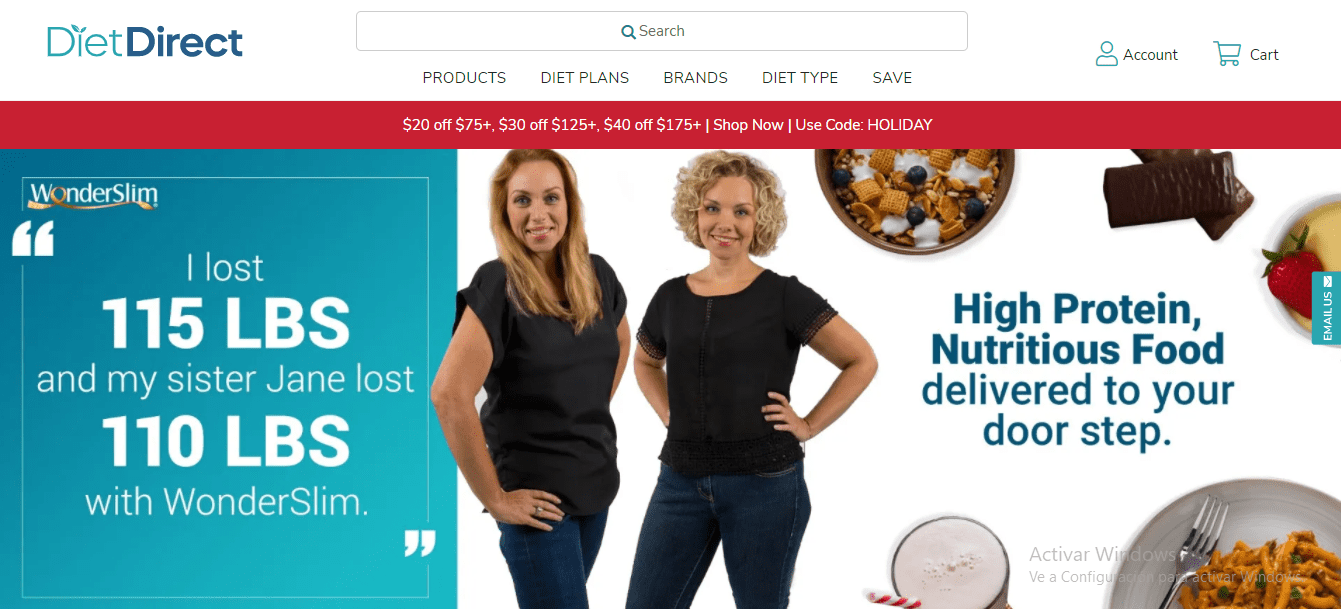 WonderSlim is a brand owned by Diet Direct. Interestingly, WonderSlim has plenty of noise surrounding its effectiveness. But we'll get to that later.
Here's a bit about WonderSlim. Read our review here if you'd like to learn more and see if they have shakes similar to Optavia.
Convenient Meal Replacements
WonderSlim is a diet supplement that provides meal replacement foods delivered directly to your door. Simplicity and convenience being integral to its offering, WonderSlim sells you weight loss plans that come with ready-made meals. These plans and accompanying meals are delivered to your home or wherever suits you best.
Variety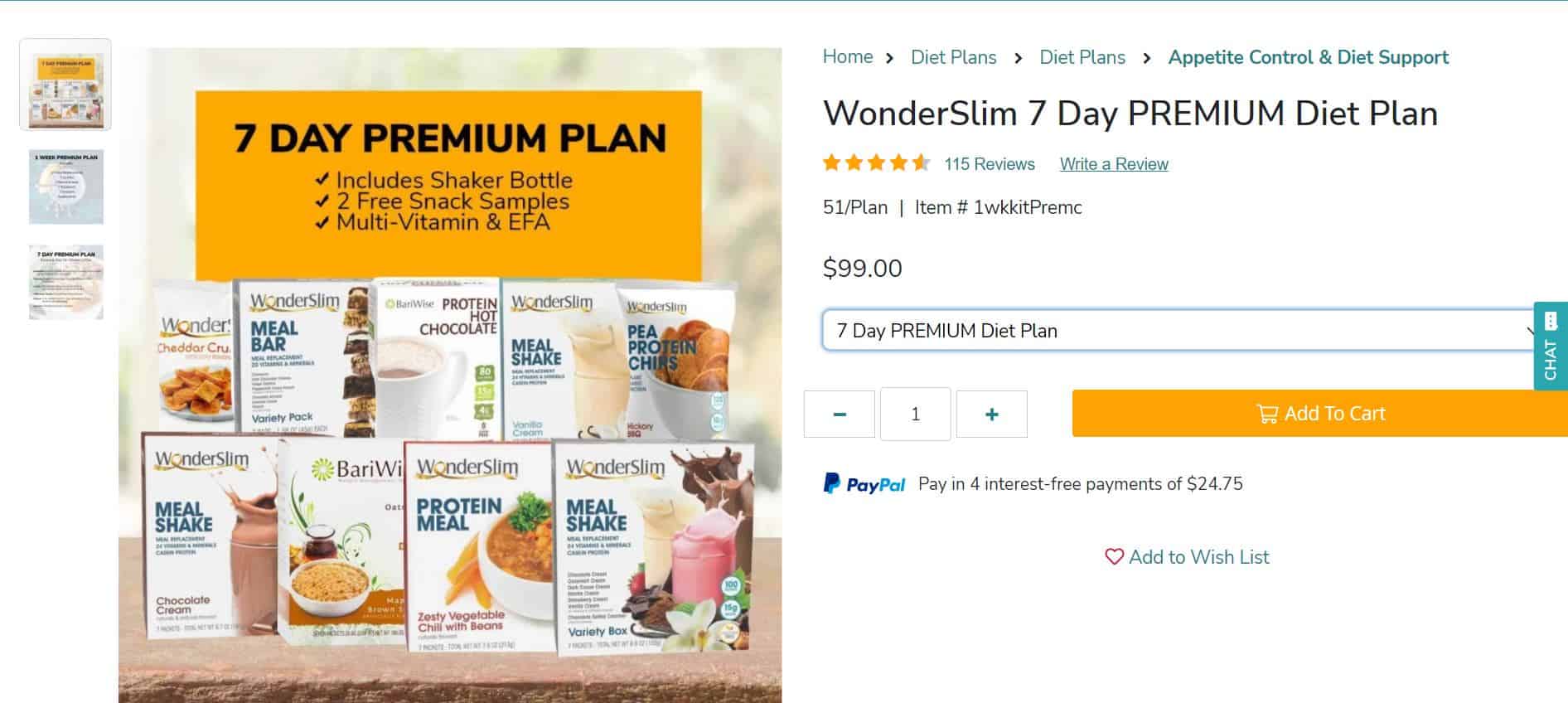 As you might expect, WonderSlim is a popular meal replacement plan designed to help people lose weight. Its supplements are marketed mainly toward women, but there are options for men too. You'll have the choice of meal replacements, powder shakes, and bars.
You do get a lot of variety in the flavors of products available to you with WonderSlim. For example, its low-carb high protein bars come in six different flavors. There are also some savor options such as WonderSlim's mac and cheese to compliment the sweeter cheesecake meals.
Overall, the company does an excellent job of ensuring you're not eating the same foods and flavors all the time because that gets boring after a while.
Good UI and UX
WonderSlim's landing page is easy to navigate and contains a lot of good information. Dieticians are supposed to have helped design the program. A pro tip would be to sign up for the company's email newsletter. You'll get access to special promotions and discounts that'll save you money in the long run.
High Protein and Highly Nutritious Foods?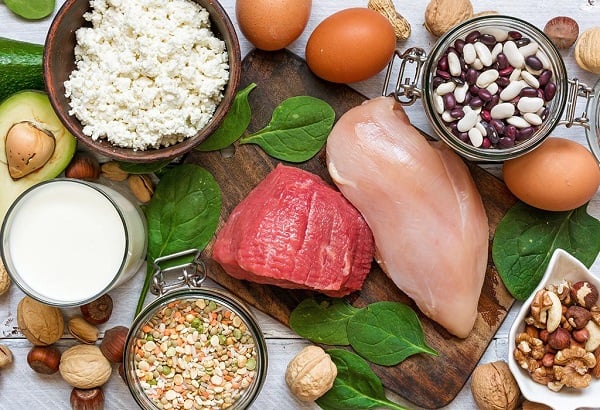 WonderSlim claims that its meal plan and supplements are highly nutritious. They're supposed to satisfy you, meaning keep you somewhat full, and then, of course, WonderSlim products are delivered directly to your door.
You'll be eating six meals daily, and you'll be working with a company that recognizes the importance of eating low-calorie foods to lose weight.
However, there's a massive stumbling block for me, and that's how long can someone sustain this diet.
Is WonderSlim Good for you?
WonderSlim, like Optavia, is extremely bad because it promotes short-term rapid weight loss. You're also not well placed on developing an understanding of calories per meal and are almost guaranteed to regain any weight you lose. I know it's hard to hear, and it's upsetting, but it's true.
It would be best to learn how to eat well without a crutch like these fad diets. It could take years to reach your goals, but it's a lifelong journey, and you'll never know if you don't start.
Please, be kind to yourself along the way.
Optavia vs WonderSlim | WonderSlim Shakes, Meals, and Bars
The WonderSlim diet plan consists of shakes, replacement meals, and bars. These foods are all processed and, therefore, unhealthy long-term. People search for WonderSlim recipes and lean and green meals, but these are pre-packed meals. Here's a link to the WonderSlim steak mac and cheese review.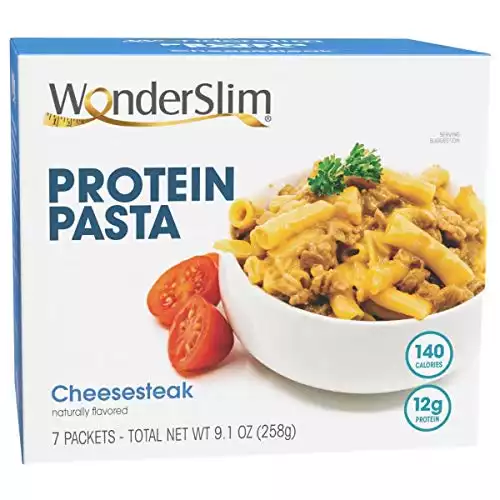 WonderSlim Protein Pasta, Cheese Steak Macaroni | Amazon
njoy a healthier spin on a classic with only 2.5g fat and 5mg cholesterol. This delicious cheesesteak macaroni entree offers the taste of real cheese (three different kinds!) in a beef-flavored diet-friendly dish.
Buy at Amazon
We earn a commission if you click this link and make a purchase at no additional cost to you.
05/01/2023 12:11 am GMT
If you're interested in starting WonderSlim, check out this lifestyle guide for some informed guidelines.
Adverse Side Effects of Using WonderSlim and Optavia
Nutrient deficiencies
Hunger
Body image issues
Lack of energy
Poor eating habits long term
Depression and anxiety
Headaches
Constipation
Nausea
Wonderslim vs Optavia – Pricing
WonderSlim's pricing is relatively simple to understand. There are three plans in total. I'll highlight each plans' differences, but I want to highlight how WonderSlim's pricing works first.
WonderSlim's Pricing
The WonderSlim basic plan lasts for a total of four weeks. You'll be paying $1.85 per meal, eating four meals daily. You'll be consuming 112 meals over the four weeks, so that pricing isn't all that bad. So, all in all, your eating over the four weeks will cost you $206.73. Currently, there's a discount in effect so that fee could rise in future. Or, it could be a marketing tactic to hurry you into buying.
Regardless, the cost isn't bad at all. But that's not where WonderSlim's pricing ends.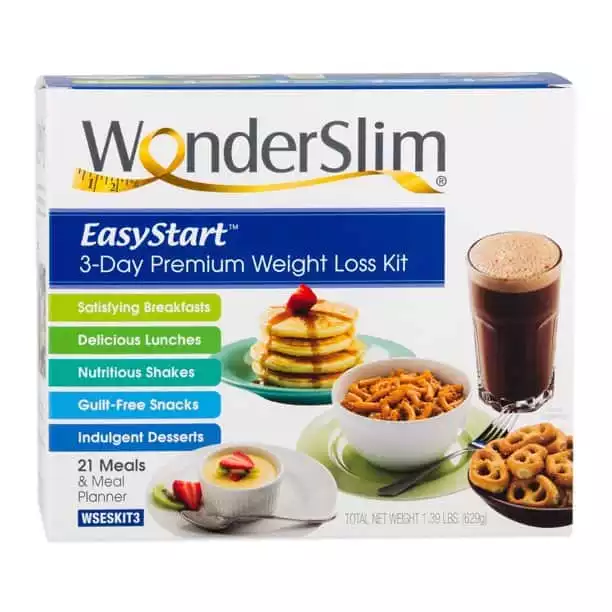 How is Wonderslim Different?
What I really like about Wonderslim is the ability to customize, mix and match, and generally CONTROL your budget. There's nothing worse then getting locked into an over-priced diet plan. If you like flexibility, Wonderslim has it!
Customize Your Plan & Save Here
We earn a commission if you click this link and make a purchase at no additional cost to you.
WonderSlim's pricing Decreases the More you Pay Upfront
As you can imagine, the company decreases its price further the more you spend. For example, the basic 12-week diet plan for men is around 45% off at the moment. Meaning it'll cost only $1.44 per meal, which comes with 336 meals. So you'll be paying $485 upfront, but it'll work out cheaper in the long run.
WonderSlim Rewards Loyalty
Therefore, it doesn't take a genius to figure out WonderSlim wants to keep its customers and rewards loyalty. That's smart from a business standpoint because it's cheaper to retain customers than attract new ones.
Nevertheless, I don't think it's wise to buy a 12-week plan right off the bat. Instead, start with a 7-day plan and go from there.
Here's what you get in each four-week plan for women across the three tiers. You'll be eating 1000-1200 calories per day on all plans.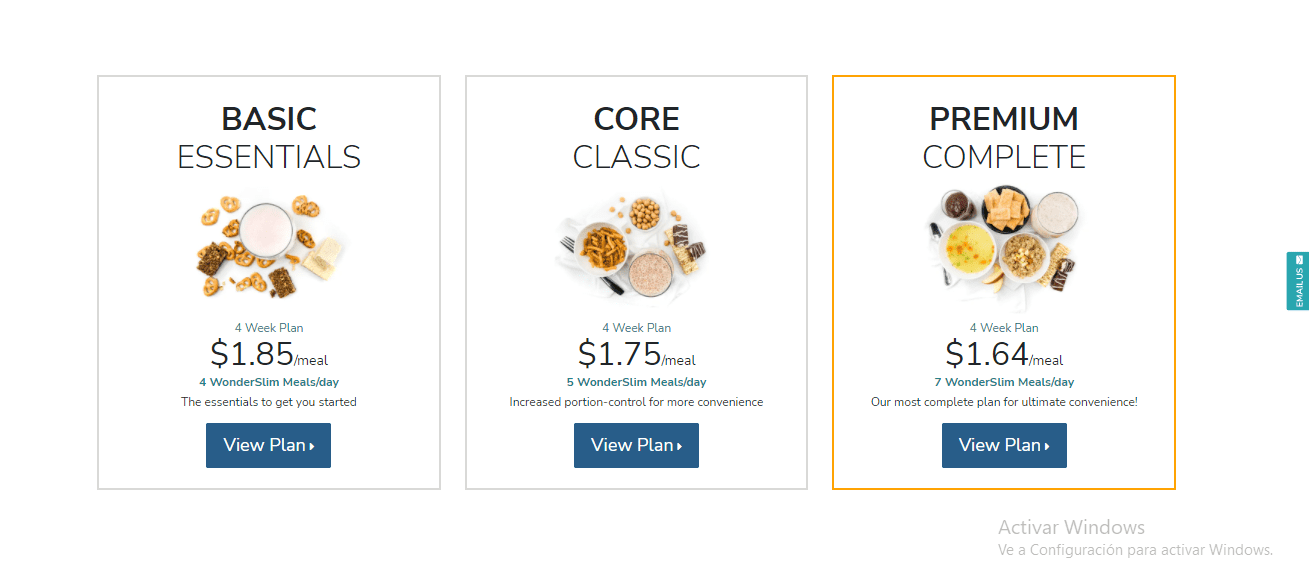 Find the below plans at the following link:
WonderSlim Basic Plan (4 Weeks)
WonderSlim Core Classic (4 Weeks)
WonderSlim Premium (4 Weeks)
How Optavia's Pricing Works
Let's now take a quick look at Optavia's pricing.
Optavia vs WonderSlim | Optavia Premier Weight Loss Plans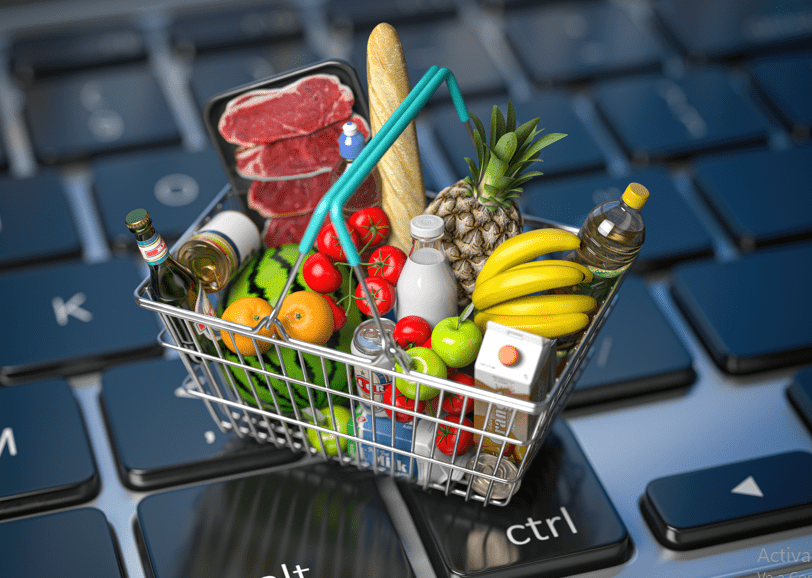 Purchasing an Optavia Premier weight loss plan ensures that you'll be receiving a host of benefits. These include:
exclusive discounts
rewards
free shipping
special offers
So I don't think it's unfair to say that Optavia also rewards loyalty.
Optavia Optimal Pricing
Optavia has two plans specifically designed to encourage weight loss. These are the Optavia 5&1 program and the Optavia 4&2&1 program. On 5&1, you'll be eating five fuelings and one whole meal. Conversely, 4&2&1 will see you consuming four fuelings, two meals, and a snack. I like the latter option because you'll be getting more exposure to eating whole meals and therefore less reliant on supplements.
Finally, there's the Optavia 3&3 meal plan designed for Optimal healthy. This plan encourages you to eat three whole meals and enjoy three fuelings. I would have to agree that this option is without question the most beneficial of those on offer.
How Much Does Optavia Cost?
I'm going to break this down using as few words as possible.
Optimal Weight 5&1 plan
One kit costs $414.60, containing 119 servings, meaning you'll have around 20 days' worth of ingredients. You'll be paying $3.48 per serving, which is too much despite the other benefits mentioned already. Abby Langer is a dietician who highlights that it's an expensive program compared to the cost of a weekly shop consisting of whole foods.
Optimal Weight 4&2&1
Again, there's a similar tune hummed here. You'll be eating four meals at $457.95 per kit with 140 total servings at $3.27 per serving. I think it's a little better because you can eat an extra meal and a snack, but not much.
Optimal Health 3×3
This plan is my favorite because it has three whole-food meals. Optavia's 3&3 plan is the most affordable coming in a little over $300.
Optavia vs WonderSlim Verdict
Overall, I don't think Optavia warrants such a high price. WonderSlim is the much cheaper option. Although Optavia probably does have a better offering due to its use of whole foods in some plans.
How to Use Optavia vs WonderSlim
You may be wondering how you should use these meal replacement plans. Or if they're necessary at all. So I intend to give you some food for thought that I hope will serve you well moving forward.
To start at the beginning, both Optavia and WonderSlim provide guidelines so you can use their plans.
For example, WonderSlim creates a breakfast meal with the foods you're to eat and suggests a time of day to eat them. You'll be eating six meals per day, but I'm pretty sure you're not going to be full.
Optavia's Lean and Green Meals
Optavia provides a similarly structured plan that offers times when you should eat your meals and what you should be eating. Again, Optavia promotes eating six small meals per day. Depending on the plan you choose, you'll be eating its fuelings 3-5 times daily.
Although I must admit, Optavia does better encourage people to eat whole, nutritious "lean and green meals". Optavia's 3×3 meal plan is probably the plan I'd recommend if you're trying to lose weight long-term.
All in all, you follow both company's plans by reading the instructions. In fairness to both companies, they do an excellent job removing the guesswork and keeping things simple.
Supplementation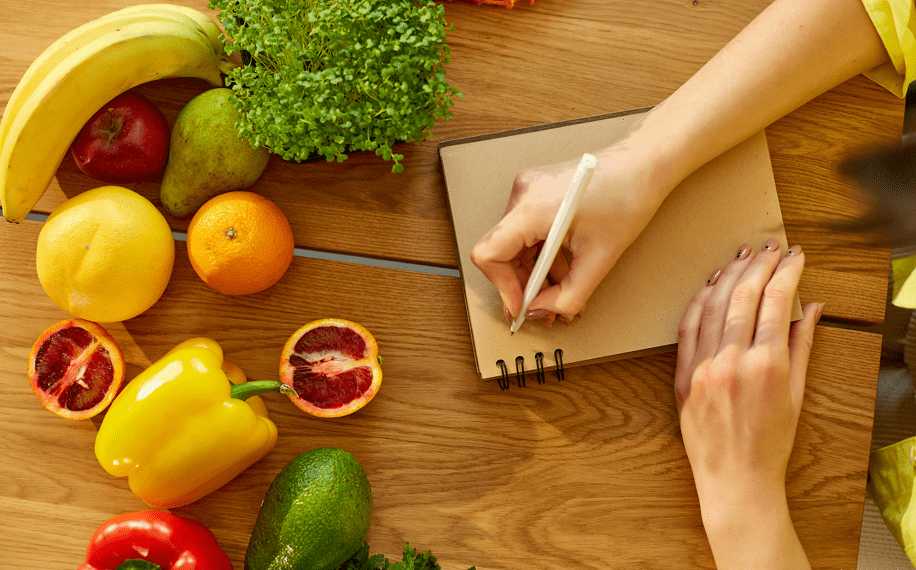 Both companies provide you with the option to supplement products rather than buy a meal plan. There are pros and cons to this approach.
For example, you won't learn to create meals that will fill you without being too high in calories. Instead, you'll drink a powder shake. Now, that hardly sounds healthy or likely to last.
You can use Optavia and WonderSlim products as a quick breakfast when you're rushing out in the morning.
Or after or before a workout for recovery or energy benefits, depending. Finally, you might use such products as a quick lunch if you're looking for something low in calories rather than eating out.
Does Optavia Contain Soy?
One common question I get is if Optavia contains soy. Soy is an increasingly common sensitivity for many people, possibly due to it's highly processed presence in so much of our food chain.
The answer is yes, Optavia does contain soy protein as a base in many of their shakes and smoothies.
Does Wonderslim Contain Soy?
Many of Wonderslim's products do contain soy, but they tend to have more soy free options compared to Opatvia.
Some of the Wonderslim's soy free products include:
Protidiet Fruit Drinks
ProteinRite Diet Shakes & Puddings
Wonderslim Creamy Alfredo
Wonderslim Cheesy Mac Pasta
Optavia vs WonderSlim | Frequently Asked Questions
Question: Why is Optavia Bad for You?
Answer: Losing weight requires a caloric deficit. Using simple physics, we can deduce that a caloric deficit entails burning more energy that the body stores. Contrary to popular belief, the food you eat when losing weight isn't the most important factor – it's energy balance.
Why's that important?
Well, that means you can lose weight by eating processed foods, which is what makes WonderSlim and Optavia bad. Process food is not inherently bad. Food is processed if it has been altered during preparation. Pretty much everything we eat daily (canned tuna, frozen fish, frozen fruit, wholegrain breakfast cereal, and so on) can be considered processed. You still should eat processed food in moderation, good or otherwise.
There are other problems with Optavia, like side effects people sometimes suffer. Finally, there's no evidence to suggest Optavia can help you keep the weight off once you lose it.
Question: WonderSlim vs Optavia: Does Optavia Work?
Answer: Yes, Optavia does work, but it's not a supported long-term solution. I'm sure people can go on the Optavia diet and begin to understand portion sizes relating to calories. For many people, though, Optavia only delivers short-term weight loss. You'll have the same problem with WonderSlim.
Question: What are WonderSlim Products?
Answer: WonderSlim products are meal plans and supplements designed to help you lose weight. The idea is you'll follow their plan or take their supplements to consume fewer calories, thus making you lose weight.
Question: How much weight can I lose on WonderSlim?
Answer: There's a lot of factors that go into answering this question. For example, how old are you? There are many reputable news articles out there, such as this one by everyday health, saying what causes us to gain weight as we age.
Regardless, you can expect o lose around 4 pounds per week while on WonderSlim. That's a lot of weight to lose in a week. As someone who's lost over 20 kilos (44 pounds) in the past, my honest opinion is that you'll be too hungry to maintain that rate of weight loss. The ideal weight to lose is 1-2 pounds (0.45-0.90kg)
Therefore, it makes sense to slow your weight loss journey and trust in the process. I lost just a short of a kilo per month over two years while weight training and playing sport (0.8kg per month). I've managed to keep the weight off over two years, and I never felt overly restricted or like quitting.
Slow and Steady!
Optavia vs WonderSlim – An Honest Buying Decision
If I were to choose between Optavia and WonderSlim, I think I'd be picking one over the other (clearly).
Both weight loss programs 100% work. I'll say that again. You're going to lose weight with both companies by sticking to the program. However, you're unlikely to keep the weight off long term, and it certainly won't be good for you.
Nevertheless, if I had to choose a company, I'd most certainly go with WonderSlim. Considering the shipping length, I don't feel willing to splash out on Optavia products. There are a lot of reviews online lamenting how long it takes for Optavia's products to arrive.
However, I must say that Optavia's 3&3 means a plan is a great option. Especially for someone who's starting on the road of losing weight and keeping it off for life. Your weight is likely to go up and down along the way. In my honest opinion, I think Optavia is a better company in that regard.
Bottom Line Summary: All in all, I would go with WonderSlim if I were concerned with short-term weight loss, price, and having meals delivered punctually.
On the other hand, I'd buy Optavia's 3&3 program if I was trying to lose weight in the long term and learning how to eat low-calorie, dense meals. However, Optavia is by no means a good way of going about doing so.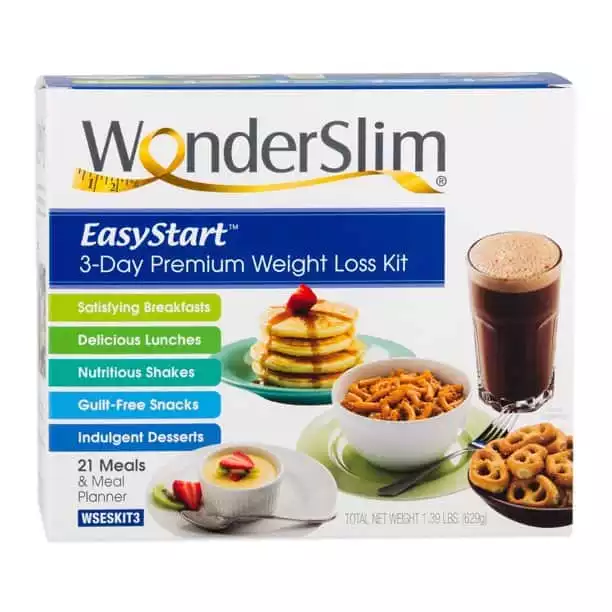 How is Wonderslim Different?
What I really like about Wonderslim is the ability to customize, mix and match, and generally CONTROL your budget. There's nothing worse then getting locked into an over-priced diet plan. If you like flexibility, Wonderslim has it!
Customize Your Plan & Save Here
We earn a commission if you click this link and make a purchase at no additional cost to you.
How Wonderslim & Optavia Compare to the Competition
If you are still on the fence, our editorial team has reviewed and compared a variety of other options directly against both of these brands.
How Wonderslim Alternatives Compare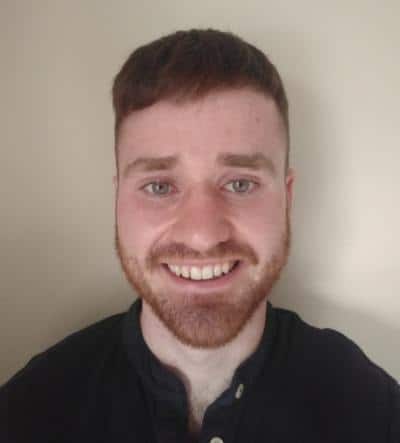 Eoin is a fitness enthusiast. He has extensive experience in strength and conditioning, powerlifting, plyometrics, and sprinting. He is passionate about bringing a healthy regime that encourages a healthy diet and active lifestyle. Aside from fitness, his interest includes eCommerce, human geography, and his lovely dog, Theo.