Today, I want to discuss two popular weight-loss programs focusing on meal replacements: HMR and WonderSlim. They both offer meal delivery services at your doorstep.
I've struggled with the way I look for most of my life. I was bullied at school, which greatly messed up my personality. Looking back, I now see I wasn't overweight. I was a bit chubby as a child, especially after my parents divorced. But now, looking back at my childhood photos, I can see I was a normal kid whose personality and well-being was distraught by mean people.
So, as soon as I became a teenager and noticed the boys around me, I decided I must lose weight. And I did, but the way I acted was unhealthy and unbalanced. Hence, my digestive system suffered because of my poor decisions. Now, as a full-grown adult, I know what's best for me and what programs I should follow to stay fit and comfortable in my own skin.
Below, you'll find everything there is to know about WonderSlim vs HMR, including what they promise to provide, plans, allowed foods, and more.
Bottom Line Up Front!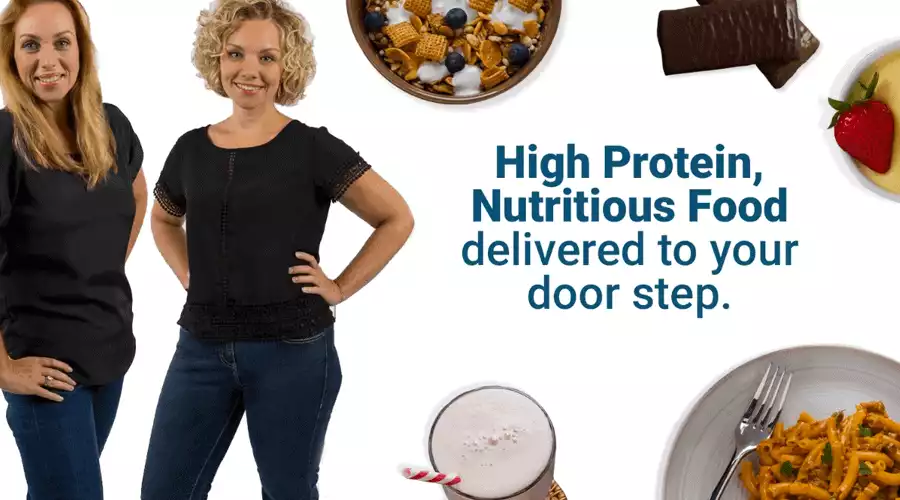 I prefer the WonderSlim program because it seems more legit than HMR. Moreover, WonderSlim's meal replacements are more nutritious than the ones offered by HMR, which are full of preservatives. Also, WonderSlim appears to be more transparent. I could find all the details I needed to get started on their website.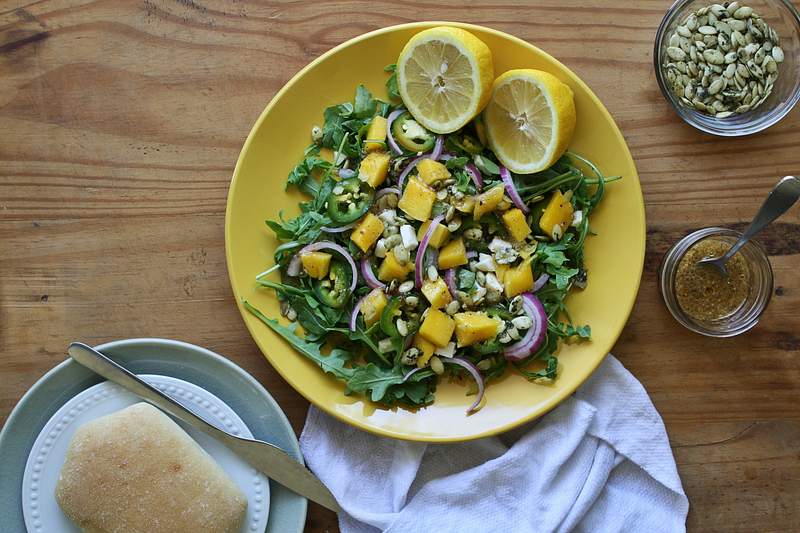 Main Differences Between Wonderslim vs HMR
The main differences between Wonderslim vs HMR are:
WonderSlim focuses primarily on eating six times each day, whereas HMR also includes online support and coaching sessions;
HMR has meal replacements that contain preservatives, whereas Wonderslim provides more nutritious and healthier alternatives;
On average, a WonderSlim meal costs $1.8, whereas an HMR meal costs around $2.7;
Clients receive a gift when they enroll in the HMR program, whereas WonderSlim doesn't apply this policy. 
Wonderslim vs. HMR- Brief Overview
With WonderSlim, you'll receive nutritious food at home. Most of their meal replacements are high in protein and pretty satisfying. I like how WonderSlim products taste and the fact that I can customize my diet by choosing only those foods I enjoy eating.
The HMR program stands for Health Management Resources, and it's supposed to help you change your entire lifestyle with a focus on what you're eating. All the program's meal replacements are low-calorie, but you can also consume raw fruits and veggies to supplement your vitamin and mineral intake.
Before my research, I was skeptical. I'm a bit skeptical whenever I hear about a new weight-loss program since they all promise extraordinary results achieved quickly.
That sounds a bit scammy to me because I know from personal experience that changing your entire lifestyle for the better, eating healthier, and moving your body daily take time, patience, motivation, and determination. It doesn't happen overnight.
But, after researching these two weight-loss programs, I can say they seem pretty effective, especially WonderSlim, which appears to be the most effective and legit one.
Wonderslim vs. HMR – How They Work
WonderSlim and HMR are popular diet programs with many clients and fans. They can help you lose weight fast, but are they sustainable in the long run? First, let's see how each of these systems works.
How WonderSlim Works
WonderSlim is pretty straightforward. I enjoyed browsing its website, which is very easy to navigate. As a potential client, I must choose my desired plan. Most users prefer to follow the program for about a month, but you can select your desired period when you order your chosen plan.
Basic essentials – with this plan, I would have to pay almost $1.9 per meal and receive only the essentials that will help me get started. Besides meal replacements, I would also receive two daily snacks, one shaker bottle, health supplements, and a couple of lifestyle guides;
Core classic – one thing that differentiates the Core plan from the Basic one is its boosted convenience given by the plan's increased portion control. That's great since it saves me time and effort. Instead of just four meals per day, the Core classic plan comes with five meals. Moreover, the cost per meal decreases to $1.75;
Premium complete – this plan includes seven meals per day and provides the highest level of convenience. One meal costs $1.64, and you'll receive lunch and dessert supplements.

How HMR Works
With HMR, you can either maintain your current weight or become slimmer, based on your preferences and body needs. I would use this program to lose a few pounds I've gained in the last few years since I work exclusively from home. If I were to choose the number of calories consumed daily, I would opt for 1400 since that's my calorie deficit point.
There are two phases that one must go when enrolling in the HMR weight-loss program:
The first phase – is when the actual weight loss occurs. You must follow the program's meal plan and consume extra veggies and fruits. All clients receive the starter kit containing all sorts of foods except fruits and vegetables. These will be enough for two weeks. It would be impossible for me to interrupt my weight-loss journey since HMR delivers these kits to my doorstep every two weeks. There's also group coaching by phone, during which I would receive plenty of practical lifestyle-changing strategies;
The second phase – as soon as you've reached your desired weight, you'll enter phase two. This time, the company ships food to clients once per month. It's interesting how the food choices have changed a bit, now focusing more on whole grains, plenty of vegetables and fruits, a few healthy fats, and lean protein. You can either keep losing weight or maintain your newly-achieved figure. Either way, lifestyle changes remain a priority.
The first phase should last eight weeks until you've accomplished your weight-loss goal. You're on a diet during phase one, whereas phase two is the maintenance one. But, in the second phase, you'll still receive encouragement and support via group coaching sessions. During this time, you can introduce other healthy foods while letting go of some HMR meal replacements. It's a four-week transition period.
Here are the three available HMR plans:
Healthy shakes – I wouldn't follow this plan because drinking shakes all day and eating some fruits and veggies of your choice doesn't seem safe and healthy. The kit costs $99 and lasts two weeks;
Healthy solutions – this is a more balanced plan with four daily servings, but I still see it as a drastic weight-loss measure. This kit is $185 and lasts the same period as the previous plan;
In-clinic healthy solutions – this is the most complex HMR plan, but it requires you to register at your local clinic. Hence, the cost varies based on your location.
WonderSlim Products
WonderSlim markets many weight-loss products, from bars, snacks, and nutritious meals to drinks and supplements. I love how well the platform is created so that I can filter the products I would like to purchase. For instance, I can choose items based on their calorie content, my diet, brand, protein type, and sweet or savory flavors.
Some of the most popular WonderSlim meals are:
Chilli with beans;
Cheesesteak macaroni;
Keto smoothies;
Caramel crunch protein snack bars;
Vegetarian Sloppy Joe.
HMR Products
HMR also provides numerous meal replacements, and the following are the most popular ones:
Beef Stroganoff with noodles;
Lentil stew;
Strawberry pudding;
Mango vegetable curry;
Chicken with rice and beans.
With this in mind, I would opt for WonderSlim due to its higher diversity in meals and other healthy products. On the downside, these programs focus too much on liquid meals like shakes and smoothies and too little on whole solid foods. So, I would ask my doctor's opinion before following them.
WonderSlim vs. HMR – Ingredients & Nutritional Value
Feeling full won't be an issue with either of these two programs. But are they nutritious enough? Are these meal replacements made with quality ingredients? I dislike that HMR's shakes are made with artificial compounds such as colors and flavors. That doesn't sound very healthy. Some of the meal replacements offered by HMR also contain corn syrup and soy protein. That's another red flag that you should consider.
WonderSlim meals are aspartame-free, and they're prepared in US FDA-approved facilities. That's a huge advantage. However, some of these products still contain artificial ingredients. But, out of these two, I would choose WonderSlim's foods. They seem a bit healthier and a lot safer.
Both programs aim to offer several low-calorie meals a day:
WonderSlim – You'll consume between 1000 and 1700 calories daily based on your chosen plan. The diet contains six daily portions;
HMR – the in-clinic plan seems awful because it only allows users to consume between 500 and 800 calories daily. I cannot even imagine how that would feel. At least it's followed only under medical supervision. With the other two HMR plans, clients can eat foods that total 1400 calories per day. So, this is certainly more restrictive than WonderSlim.
Again, I would choose WonderSlim because it also includes health supplements in its meal kits. So, the winner when it comes to ingredient quality is Wonderslim.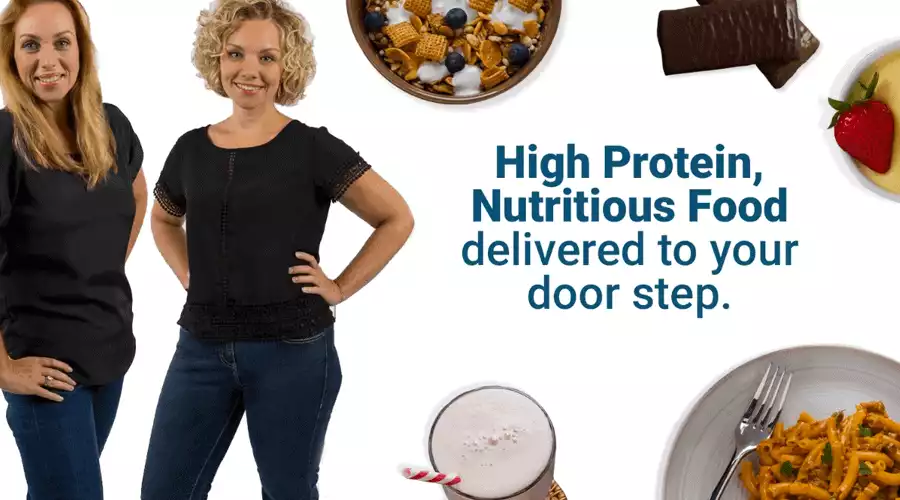 Taste and Flavor
When it comes to shakes, Wonderslim has a wider range of flavors and better taste. Moreover, Wonderslim meals are tasty as well, being more diverse than those made by HMR. By comparison, HMR shakes taste a bit funny to me, especially regarding their aftertaste which seems a bit artificial like they've added chemical flavors instead of more natural options.
So, Wonderslim wins again!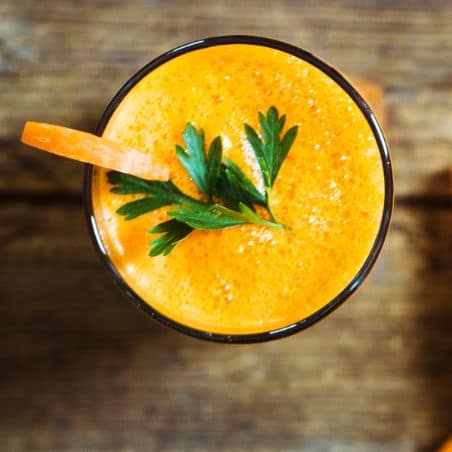 Wonderslim vs. HMR- Pros and Cons
Let's look at HMR and WonderSlim's most relevant pros and cons.
Wonderslim Pros
It's customizable, which means I can choose only those meal replacements I enjoy eating;
There are many nutritious and flavorful foods to opt from;
With WonderSlim, you can lose weight quickly;
Most meals are aspartame-free, and they make you feel full for hours;
Nutritionists and dieticians design their meal replacements;
The cost of the meals isn't expensive, and you can select one of the three available diet plans.
Wonderslim Cons
Their meals contain artificial ingredients;
They focus too much on shakes and not enough on solid meals;
Clients must cover the cost of the plan upfront;
Dieters must do their own grocery shopping. 
HMR Pros
I love how much support you receive as an HMR client. It allows you to go to medical appointments and regular checkups. Find a clinic near you that's an HMR collaborator, and you can attend its weekly classes organized by experts;
I like how this program is structured. It helped me create a routine around my daily diet. With HMR, I stopped stressing about grocery shopping, cooking, and portion control. By the way, I hate cooking, and I never liked it;
It's the ideal choice if you want to lose weight while developing healthier habits;
The system is pretty simple. There are two main phases, and during the first one, all you have to do is eat those meal replacements. All of them are already cooked and portioned.
HMR Cons
It offers excellent support, but the medical checkup sometimes seems like a joke. After waiting more than half an hour to enter the doctor's office, all they did was ask me how much water I drink daily and advised me to drink more;
You must replace every snack and meal with one of the HMR recommendations. This makes it very hard for me to follow and stick to this weight-loss plan. If I want to notice significant results, I must stick to my HMR meals, no matter what. That restricts me from going out to a restaurant or having dinner with friends;
I'm not too fond of all their meals containing preservatives. Hence, they're less nutritious compared to whole foods;
Replacing all solid meals with shakes doesn't sound good long-term.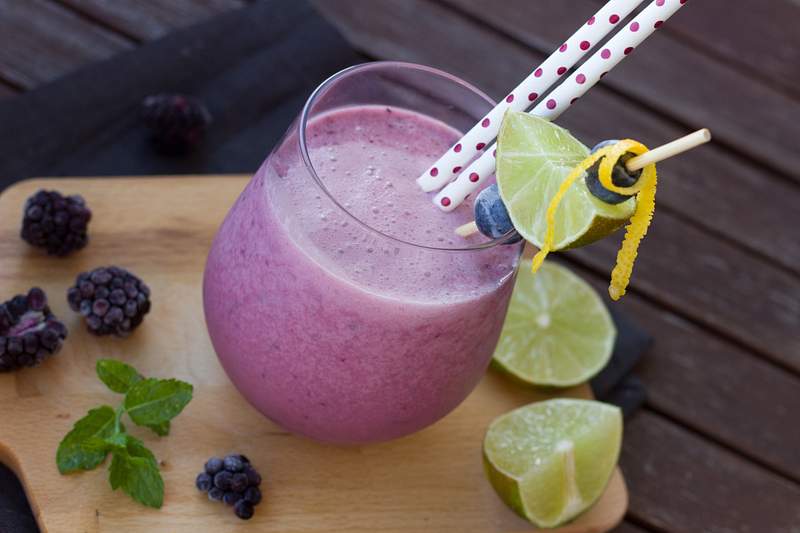 Main Alternatives to WonderSlim and HMR
Here are some other weight-loss programs that could interest you.
Nutrisystem – with Nutrisystem, I would get many delicious meals and snacks, including fresh fruits and veggies. It works with a La Carte menu from which I could choose those dishes I like the most. Still, Nutrisystem is a pretty expensive meal planning service;
Mayo Clinic diet – everybody knows and searches for information on the Mayo website regarding illnesses and nutrition. Hence, the Mayo Clinic diet is a trusted solution for those who want to lose weight. It's similar to HMR because it has two phases: Lose it and Live it. I like that it's focused on healthy whole foods and fresh vegetables. Also, users receive guidance from the clinic's experts;
Optavia – this was initially known as Medifast. Optavia offers weight-loss solutions to help you become fit and slim without losing muscle mass. Still, it's not customizable and doesn't ship beverages, soups, and fruits.

Drawing to a Close
It wasn't tough to choose between WonderSlim and HMR. The first program is my favorite since it provides me with more diverse recipes and nutritious meals. Moreover, WonderSlim products contain fewer preservatives than the ones marketed by HMR. Therefore, it would be easier for me to follow the WonderSlim program than the more restrictive alternative created by HMR.
I had to go with WonderSlim because it's the safer and more flexible choice. I'm sure it will also suit your unique needs and meet your expectations.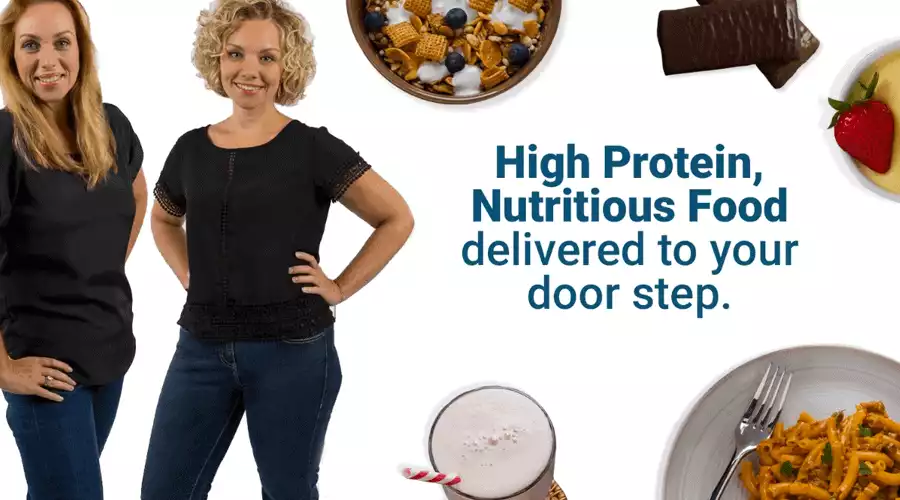 FAQs
Question: What Are HMR and WonderSlim Meals Focusing on?
Answer: HMR addresses weight loss and diabetes patients through poultry-based meals and vegetarian dishes. WonderSlim tackles the same issues but comes with a broader range of meal replacements, including vegan, gluten-free, and vegetarian.
Question: Which Is More Flexible Between HMR and WonderSlim?
Answer: It's hard to say since both programs are pretty flexible. They offer customizable weight-loss solutions. None of them have a free trial, though. However, HMR also provides new clients with a gift, while WonderSlim doesn't. You can cancel any of these programs any time you want.
Question: Do WonderSlim and HMR Diets Work?
Answer: Although there aren't many clinical studies that back up these programs' results, numerous clients were satisfied with their weight loss, especially those who were medically obese.
If I were to choose, I would trust WonderSlim better than HMR because of their total transparency. Moreover, WonderSlim offers safer alternatives with fewer artificial ingredients. As long as you stick to the meal plan and exercise regularly, the results will be to your liking.
Other recommended reads: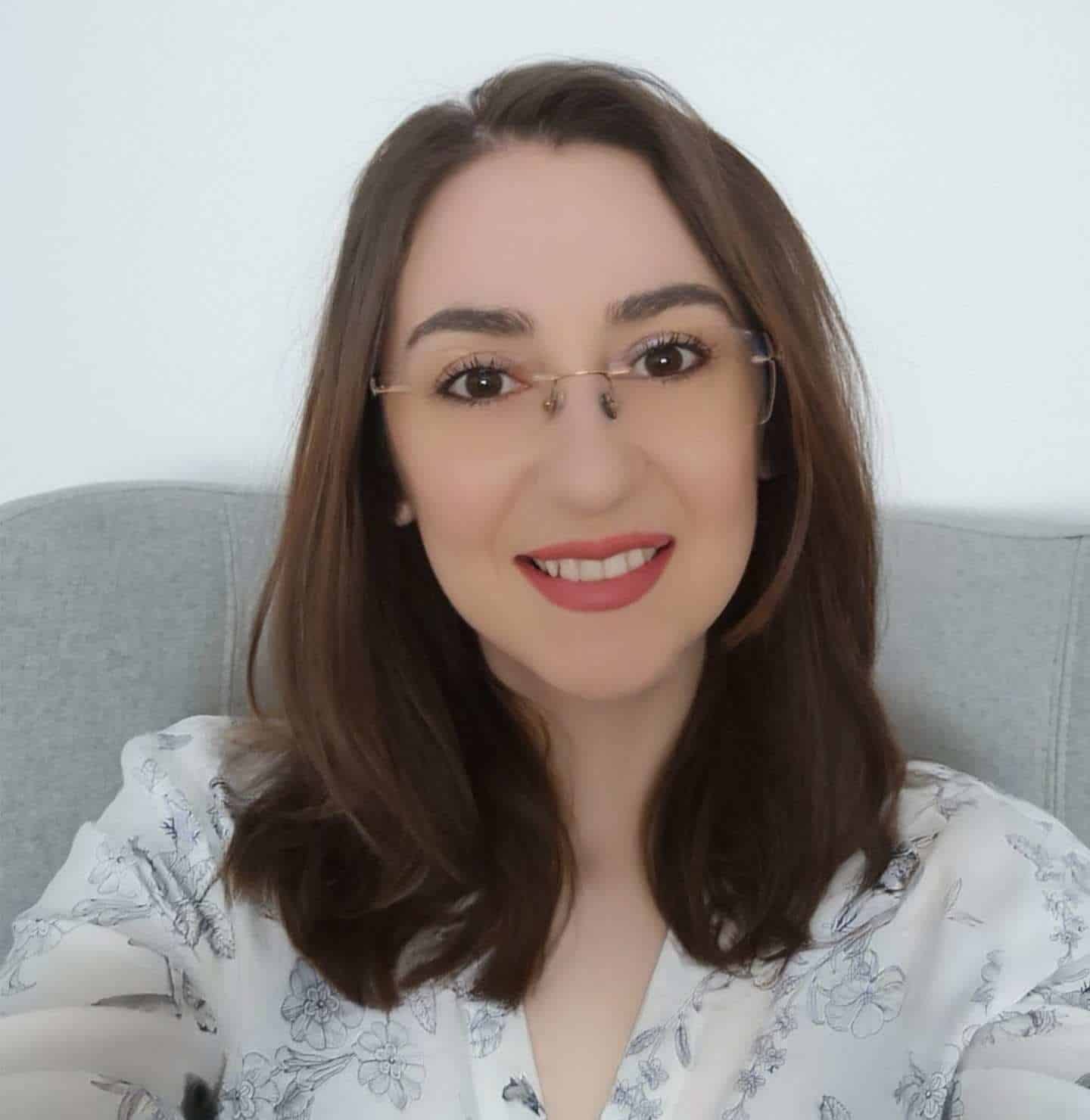 Alexandra Gavrilescu had a difficult time with her health, specifically her weight. She didn't know how to ask her parents for help in this department and that resulted in her becoming a little overweight. Children were mean to her in school and she wanted to find a way to become both physically and emotionally healthy. After finding things that worked for her like pilates, long walks, and salsa dancing paired with healthy eating—most of the time. She wanted to share what she's learned with others. This is why she's here on Alt Protein giving advice to readers in need of help.