If you're trying to choose between Wonderslim and Medifast diets, you have come to the right place.
While these two weight loss programs are quite similar there are some aspects that set them apart. Both Medifast and Wonderslim offer meal replacement products and promise to help you lose weight quickly. Still, Medifast is a more popular program. One thing is for sure! Both diets stand out due to their unique benefits – they can help you lose weight really fast and in a delicious way. If you are interested in liquid diets, here is my list of the best liquid diets you could try.
So, how do these diets compare? Here is an insightful review of each one of these programs in which you will discover useful details such as their benefits and drawbacks, costs, and ratings.
Main Differences Between Medifast vs Wonderslim
The main differences between Medifast and Wonderslim are:
Wonderslim is more of a DIY plan, allowing you to mix and match a shopping cart of options based on budget and dietary restrictions, whereas Medifast is more tailored to your needs
Medifast is a much more streamlined with specific meal plans delivered on a set schedule, whereas Wonderslim is more of do-it-yourself diet plan which works well for people looking for flexibility
Medifast offers full online support, whereas Wonderslim doesn't have the same level of on-demand access
A. Medifast Program Overview
Do you think it is possible to eat up to six meals a day and still get rid of those annoying extra pounds? Well, at least that is what Medifast promises to accomplish. According to the company, if you follow this diet plan, you will lose between 2 and 5 pounds per week during the first two weeks of this program. After that, you will continue to lose one or two pounds per week.
What Is Medifast?
If you're on the lookout for one of the most popular diet plans of all times, Medifast can be the right choice for you. More than 20,000 nutritional specialists and doctors have recommended it since its launch, four decades ago. The brand's meal replacement products are clinically proven to support a well-balanced weight loss. They also promote weight maintenance.
During this diet plan, you are required to eat certain allowed foods and specific meal portions. Also, the company will deliver these meal replacements to your doorstep on a regular basis. The menu includes a large array of items such as hot soups, nutritional bars, high-protein shakes, dinner entrees, and others.
How Does It Work?
Medifast is a diet that is simple to follow as long as you stick to following its guidelines. For example, besides the shakes and meal replacements provided by the company, you will also eat a lot of real foods like chicken breast, spinach, tuna, shrimps, broccoli, green beans, mushrooms, and more.
There's no doubt that this diet based on low-calorie meals really works and its long history proves that. However, you must put in some effort as well as a lot of self-discipline and perseverance. If you want to remain slim after this program ends, you must recreate your entire lifestyle and change your eating habits.
The most popular Medifast products are the shakes and nutritional bars. They come in plenty of available flavors like chocolate, vanilla, orange, cookie dough, strawberry, peanut butter, and more.
Benefits of Medifast Diet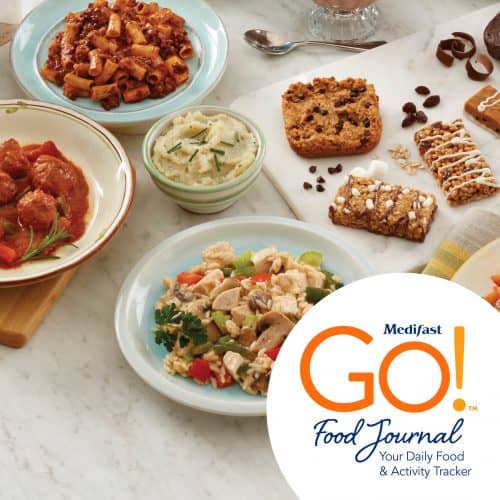 Every meal contains nutritious and wholesome foods which will have a positive effect on your body and health;
Besides the obvious benefit of losing weight, Medifast diet also has other advantages such as reducing stress and body inflammation;
This diet program is proven to be effective and it is backed by science; it is based on solid nutritional principles;
Medifast offers education and support for all its clients;
It is easy to follow because it is all about prepackaged foods.
Possible Drawbacks
It might get boring after a while to eat the same foods over and over again;
Some of the snacks and beverages provided by Medifast contain added sugar which adds more calories to your meals;
Some dieters might easily regain weight once they stop this program if they don't keep a balanced lifestyle;
It might seem a bit expensive although it is significantly cheaper than the Wonderslim diet.
How Much Does Medifast Cost?
The company offers three different pricing plans:
Basic or trial kit that lasts two weeks: $149 + a flat-rate shipping fee of $5;
Select kit option that lasts one month: $299 (free shipping);
Premium or Complete kit that lasts for one month: $399 (free shipping + other bonuses and gifts).
What makes Medifast stand out is the number of free gifts and bonuses you receive once you become their client. This is a real competitive advantage. For example, you will get a free blender bottle which is of crucial importance when it comes to preparing Medifast meals. In case this diet seems too expensive for you, you might want to check some alternatives to Medifast.
Medifast Negative Reviews | What Do Customers Say About Medifast?
Most clients were more than pleased with this diet system, saying it helped them lose a lot of weight. Some even declared it is a great plan that eliminates the arduous struggle of deciding what to eat.
Medifast dieters agree on certain aspects like the fact that not only did this system help them shed some extra pounds but also supported them in maintaining a slim figure. Praises also came from people who enjoyed the taste of Medifast products. They said it is easy to customize this diet to match your needs and preferences.
Initial Verdict on Medifast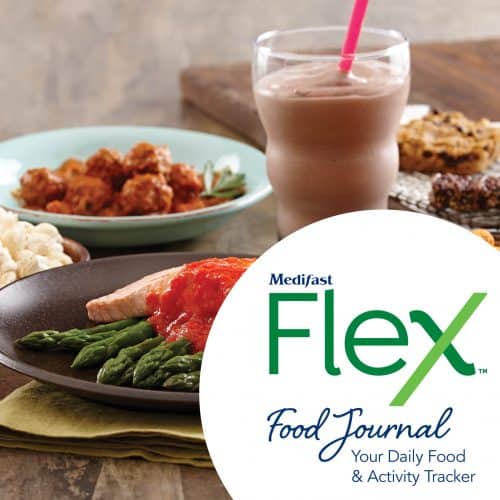 The Medifast diet consisting of prepackaged and low-calorie meals is an effective weight loss system. When buying the Medifast plan, you will also receive support from certified specialists as well as diet-related suggestions and advice on what foods you should buy from grocery stores. One important advantage is that Medifast is less expensive than Wonderslim.
B. Wonderslim Overview

Wonderslim seems to have gained a lot of awareness and popularity lately due to the amazing results that dieters have experienced during this program. This weight loss system provides vitamin-rich meal replacements and has plenty of flexibility.
What Is Wonderslim?
This is a popular meal replacement system that seems to actually work. It encourages you to replace your usual meals with the company's products. Supplements like snacks, bars, and shakes are all part of the equation. Wonderslim is well-known for its wide range of possibilities and large options of ingredients.
Wonderslim's parent company is Diet Direct and this diet was created in 2001. It has some longevity and the products are great when it comes to limiting your caloric intake.
How Does It Work?
All Wonderslim supplements and meal replacements come as diet kits (see here for selections). Each diet kit will help you start your challenging yet rewarding weight loss journey. These shakes, drinks, soups, and bars are customized for both men and women. One meal plan contains 1000-1200 calories for women while for men, these plans provide between 1500 and 1800 calories per day.
You must enter on the company's official page and become a member of the program. Then, you will receive a clear shopping list that will guide you and teach you what foods are allowed and what you should avoid buying. Besides its own meal replacements, this diet focuses on lean meat, vegetables, and starch. As long as you will stick to this program, you will definitely achieve your weight loss goals.
The Most Popular Product – Wonderslim Shake
The most popular products of this diet are the shakes which are super convenient. To prepare them, you must combine one serving of powder with milk or water. If you don't have a blender, don't fret about it! You can simply use a spoon to mix this shake. Another alternative is to purchase Wonderslim ready-to-drink beverages that don't require any preparation.
The taste of Wonderslim shakes is more than pleasant and there are a lot of flavors to choose from such as chocolate, strawberry, vanilla, coco mint, hazelnut, and more. One shake costs on average 1.80 dollars and it provides 15 grams of protein.
Benefits of Wonderslim Diet
There are plenty of benefits that come with Wonderslim weight loss program, but we will list here only the most important ones:
It takes less than five minutes to prepare a Wonderslim meal;
Although Wonderslim meal replacements are quite expensive, they can be cheaper than your usual meals;
It is a low-calorie diet that helps you lose weight;
Lowers your body's blood sugar level;
These meal replacement and supplements can be consumed by people who suffer from type 2 diabetes;
This diet plan comes with plenty of options to choose from;
These products are recommended by doctors and nutritionists.
Possible Drawbacks
There's no guarantee that this diet will have the same results for all dieters;
If you decide to follow this meal plan for a longer period, it will cost you a lot of money;
Some of the supplements contain aspartame for flavor enhancement which is an artificial sweetener;
Some clients complained about the taste of Wonderslim products.
How Much Does Wonderslim Cost?
The products' price tags represent one of the main concerns of potential clients. It is true that many weight loss programs are quite expensive but Wonderslim took the price aspect to an entirely new level. If you choose to consume a maximum of seven supplements and meal replacements per day your total monthly costs will range between $250 and $400.
According to some reviewers, $11 a day is simply too much; it is more than they can afford to pay in the long run.
NOTE ON PRICING: You can shop a variety of kits via DietDirect.com here to modify based on your budget.
Wonderslim Negative Reviews | What Do Customers Say About Wonderslim?
Most consumers declared themselves satisfied with this program and its products. They said the taste of Wonderslim supplements was pleasant and the products are rich in protein. There were a few negative reviews in which clients have complained about the bad texture of the shakes. Still, the biggest drawback remains the high price tag.
Initial Verdict on Wonderslim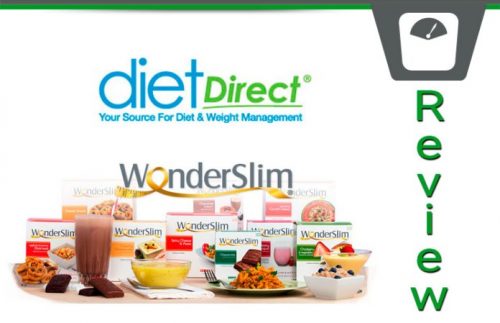 All in all, Wonderslim provides effective yet realistic results. It has all the benefits of a low-calorie meal plan. The company offers a wide range of products and meal replacements. It is true, however, that some consumers said they taste pretty bad and they are too expensive.
Why Go with Wonderslim
What I really like about Wonderslim is the ability to customize, mix and match, and generally CONTROL your budget. There's nothing worse then getting locked into an over-priced diet plan. If you like flexibility, Wonderslim is it!

I earn a commission if you click this link and make a purchase at no additional cost to you.
Medifast vs Wonderslim – Bottom Line
a. Diet Approach
Medifast and Wonderslim focus on low-glycemic meal replacement programs for fat loss. They will make your body speed up its metabolism and burn fat a lot quicker than usual. During these diets, you will be required to eat special meals such as shakes, nutrition bars, oatmeal, and desserts once every couple of hours a day, and here are some of the best Medifast foods to eat to lose weight.
One thing that sets Medifast apart from Wonderslim is the option to purchase frozen low-calorie green meals if you don't want to spend time preparing your own meals. Wonderslim does not offer that possibility.
b. Cost Comparison
Wonderslim can be cheaper than Medifast but that depends on the pricing option you choose to buy. The basic pricing plan costs at least 7 dollars per day but you receive only four meals a day. The same basic package provided by Medifast offers you five meals a day.
Wonderslim's medium-priced plan is approximately 8 dollars per day and it includes five meals. However, it contains only shakes, snacks, and bars. On the other hand, Medifast also has entrees and desserts.
The premium plans of both these diet programs are quite similar. They cost around 11 dollars per day and they offer the complete package, including dinner entrees and desserts. So, it all comes down to what type of meals and diet plan you want to follow. Overall, Wonderslim is more expensive than Medifast.
c. Weight Loss Results
Both Medifast and Wonderslim promise the same thing: to help you lose weight easily and quickly. Those who choose to follow the Wonderslim diet usually lose a maximum of four pounds per week. According to Medifast's research, their dieters seem to lose up to five pounds per week.
d. Online Support
Wonderslim provides clear diet instructions as well as an introductory kit. Still, you will not receive any online support whatsoever. On the other hand, Medifast offers plenty of online support such as forums, recipes, message boards, and emails.
Final Verdict: Medifast or Wonderslim?
Both Wonderslim and Medifast diets are similar diet programs that offer nutritious meal replacements.
They promise to help you shed those extra pounds in no time and keep them off with long-term weight loss. Both of them are recommended and approved by doctors. Something that sets Medifast apart from Wonderslim is its highly effective online support.
Wonderslim might be more of a DIY plan during which you must compose the meals on your own but, at the same time, it has more flexibility compared to Medifast. So, the secret to choosing the best diet program lies in what your goals are (goal weight, etc…).
Go With Wonderslim IF you want something more flexible with multiple kits and plans to choose from.
Go With Medifast IF you just need a clear dietary plan that you can follow closely. NOTE: You can save $100 off of Medifast here.
Why Go with Wonderslim
What I really like about Wonderslim is the ability to customize, mix and match, and generally CONTROL your budget. There's nothing worse then getting locked into an over-priced diet plan. If you like flexibility, Wonderslim is it!

I earn a commission if you click this link and make a purchase at no additional cost to you.
Further Reading: If neither program seems right for you, check out some of these articles I've written:
Disclaimer
Last updated: November 19, 2019
The information contained on www.altprotein.com website (the "Service") is for general information purposes only.
Alt Protein assumes no responsibility for errors or omissions in the contents on the Service.
In no event shall Alt Protein be liable for any special, direct, indirect, consequential, or incidental damages or any damages whatsoever, whether in an action of contract, negligence or other arising out of or in connection with the use of the Service or the contents of the Service. Alt Protein reserves the right to make additions, deletions, or modification to the contents on the Service at any time without prior notice.
Alt Protein does not warrant that the Service is free of viruses or other harmful components.
Fitness disclaimer
The Service offers health, fitness and nutritional information and is designed for educational purposes only. You should not rely on this information as a substitute for, nor does it replace, professional medical advice, diagnosis, or treatment. If you have any concerns or questions about your health, you should always consult with a physician or other health-care professional.
Do not disregard, avoid or delay obtaining medical or health related advice from your health-care professional because of something you may have read on the Service. The use of any information provided on the Service is solely at your own risk.
(Visited 1,337 times, 4 visits today)
Health enthusiast, runner, protein nut. Owen likes to write about protein, particularly alternatve supplementation and supplement comparisons.