"Dieting is hard" is a common saying amongst many men and women who are trying to lose weight. Considering that losing weight requires an 80% focus on diet with a 20% focus on exercise, it's quite simple why diets often fail. So how can WonderSlim help?
In this guide, I review the WonderSlim diet to help you decide whether it could be your dieting solution. Losing weight is an individual journey because your diet and exercise plans should remain unique to you. Since we all function differently, we need different approaches to our problems and with so many good diets out there, it is easy to find one for you.
WonderSlim in a Nutshell
WonderSlim offers dietary products to assist with weight loss.

You will eat six portion-controlled meals each day which results in eating every two or three hours.

WonderSlim encourages you to not skip meals even when you are not hungry.

WonderSlim promotes drinking enough water every day.

All food should be prepared by boiling, roasting, baking, or grilling.

You should not eat any fried food on the diet.
Why Is Weight Loss Hard?
I tend to struggle with weight loss when it comes to the diet part of it. The diet side of it is hard, not only because food is delicious, but also because most convenience foods are packed full of unhealthy ingredients. As life gets busier, grabbing a quick meal is the solution for a lot of people.
Another problem with dieting is trusting products because it isn't easy putting unknown ingredients into your body. This is why I have written this review and guide on the WonderSlim diet plans, to help you make an informed decision.
What Is WonderSlim?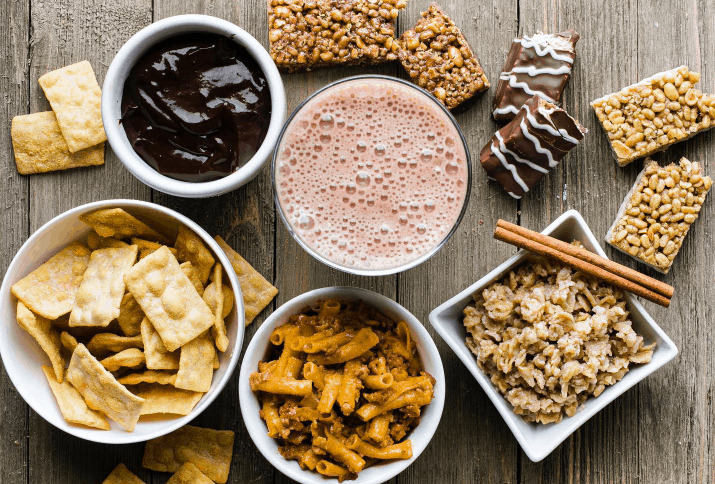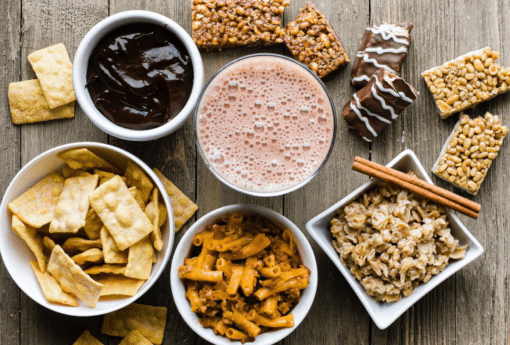 WonderSlim is a weight loss program from Diet Direct that has been offering a wide range of dietary products since 2001. The meal replacement products are proven to help with weight loss. These products are aimed at helping people lose weight while still consuming the right nutrients.
The products include healthy meals, meal replacement shakes, snacks, and supplements. The meals promise to be high in protein and low in calories.
The nutritional products have been created to offer dieters a healthy solution that still tastes good. WonderSlim ensures that all products are FDA-approved in the USA. The products have been designed by experts in nutrition and dieting to develop a sustainable weight loss solution.
The WonderSlim weight loss plans offer various combinations to give buyers the choice of a basic starter plan to a more committed premium plan. There are plans developed for women and different plans crafted for men. This helps buyers choose a plan that better suits their unique needs.
WonderSlim focuses on the diet aspect of losing weight and while there are a few basic exercises in the WonderSlim lifestyle guide, you may need to look elsewhere for help with exercise. The company is offering a solution to the difficulty of knowing what, how much, and when to eat while trying to lose weight.
This solution to weight loss has a few pros and cons:
Pros
Variety of flavors and meals

Portion-controlled meals

Customizable meal plans

Easy-to-make food items

Convenient and easy to implement

High in protein and low in calories

Vegetarian options

Allergy options

Keto-friendly

Products are free of aspartame
Cons
There is not a big focus on exercise routines

It could be expensive in the long run

There is a limit to the food choices.

Currently no vegan options

Not suitable for long-term weight loss
The WonderSlim Plans

There are currently three plans available from WonderSlim including the Basic, Core, and Premium plan. Each plan is customizable and you can choose between a seven-day kit or a two, four, eight, or twelve-week kit within the plan.
The WonderSlim Basic Plan
The basic plan includes four meals per day which can be bought on a two or four-week plan. When purchasing the basic plan, you will be able to choose meal replacement shakes, snacks, and smoothies from a menu.
You will also receive a list of healthy foods to supplement the products each day to achieve the recommended six meals per day.
The WonderSlim Core Plan
The Core plan is popular amongst dieters because it is affordable and offers five WonderSlim meals for each day. You can customize your plan by choosing shakes, snacks, smoothies, and one lunch dish per day.
You will also receive meal ideas and food ideas to create a healthy evening meal with the right balance of nutrients.
The WonderSlim Premium Plan
The Premium plan offers seven WonderSlim meals for each day to provide you with a full day of portion-controlled eating. The Premium plan includes healthy dessert options for a nice treat during your dieting.
The various WonderSlim plans offer a wide range of choices to suit your needs. You can balance your budget with how much convenience you need in your weight loss program. If you are starting on this diet, I would suggest trying the basic plan and possibly a seven-day kit.
Starting small will allow you to try out the products and see if you will enjoy eating them. Everyone's taste is different and for a weight loss plan to be sustainable, you need to enjoy what you are eating, or at least not hate it.
WonderSlim Products

WonderSlim products can be bought as a kit for a structured meal plan or you can buy the products separately. You can find the entire list of products on the Diet Direct website, but here are a few of the products available.
Meal replacement shakes

Smoothies

Protein shakes
Protein bars

Snack bars

Fiber drinks

Energy drinks

Chips and pretzels

Cookies and sweets

High protein meals

Soups

Pasta

Granola

Oatmeal

Cold cereal
Non-food Items Included
Along with the dietary products, WonderSlim offers non-food items to assist you on your weight loss journey, these include:
A shopping list

Blender bottle

Food diary

EFA softgels

Multi-vitamins

A WonderSlim lifestyle guide that offers advice on exercise, nutrition, and habit forming.
How To Use WonderSlim
WonderSlim has created a convenient meal plan for customers, leaving you with little to do on your side. If you opt for the premium plan, you won't have to do much more than select your seven meals each day from your delivered goods. The core and basic plans will require a bit more effort on your part. Luckily, WonderSlim has compiled an extensive user-friendly guide to offer expert advice on getting started with your weight loss journey.
To use WonderSlim, select a plan option as well as a kit option. Then choose a set amount of meals, snacks, and shakes and these will be delivered to your door. You can then follow the information sent and eat the recommended number of meals each day. These are based on your package option. If you have chosen the core or basic package, you will need to supplement with a meal or two of your own.
You won't be completely on your own as WonderSlim offers a shopping list and food ideas to fill the gaps of the plan. Along with the meals, you will be encouraged to drink up to eight glasses of water each day, use the vitamins and supplements as necessary, and partake in light exercise.
It is always recommended to consult your doctor before switching to a new dietary plan and exercise routine. WonderSlim recommends that you do this before using the products. Since everyone is unique, not every dietary plan will work for you.
WonderSlim Online Reviews
Customers seem to enjoy WonderSlim, especially due to the custom meal plans, where they can choose their favorite meals. Verified customers say the products taste good with one or two which weren't to their liking, which is expected since everyone has their preferences.
Another plus for WonderSlim is the ability to add other meals to the lower plans as it adds variety and lets customers still enjoy what they like to eat, just with healthier alternatives.
While many customers enjoy the taste of the shakes, some did mention that the shakes may be a bit grainy. I have used a grainy protein shake before and my solution is to add it to a blender with almond milk, water, and a banana to smooth it out.
Customers have warned that the food is diet food, so you should expect healthy tasting food with ingredients that you may not be used to depending on your current diet.
Overall WonderSlim is rated at 4.6 stars by their customers. On Amazon, individually sold products have ratings between 4 and 4.5 stars.
WonderSlim Cost And Where To Buy
WonderSlim products are priced per package and then based on the choice of kit you take. At the time of writing, the current prices for WonderSlim are:
Basic Plan Price
A basic four-week plan costs roughly $1.85 per meal

You will receive four WonderSlim meals per day
Core Plan Price
A core four-week plan costs roughly $1.75 per meal

You will receive five WonderSlim meals per day
Premium Plan Price
A premium four-week plan costs roughly $1.64 per meal

You will receive seven WonderSlim meals per day
WonderSlim is available in certain stores such as Walmart, but can also be ordered directly from the Diet Direct website. You can also find certain products and packages on Amazon.
Alternatives To WonderSlim
If WonderSlim doesn't seem like the right fit for you, there are plenty of other diets and alternatives you can try. Healthy meals can taste good and if you aren't enjoying one product or brand don't give up. Keep trying new products to find the ones you enjoy. Healthy eating is the key to weight loss.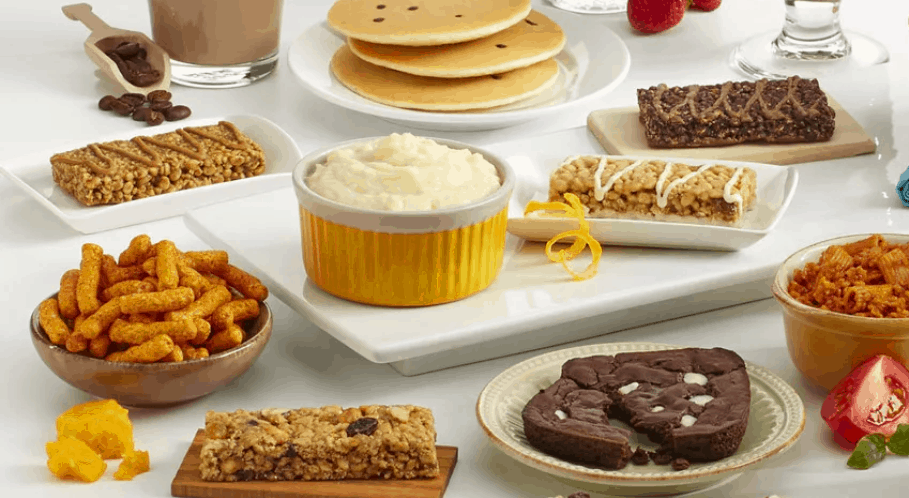 OPTAVIA is a weight loss community that offers meal plans and exercise routines to help customers lose weight. The program was created by dieticians, scientists, and physicians. OPTAVIA consists of healthy meals and fuelings to offer a convenient way of eating healthy and losing weight.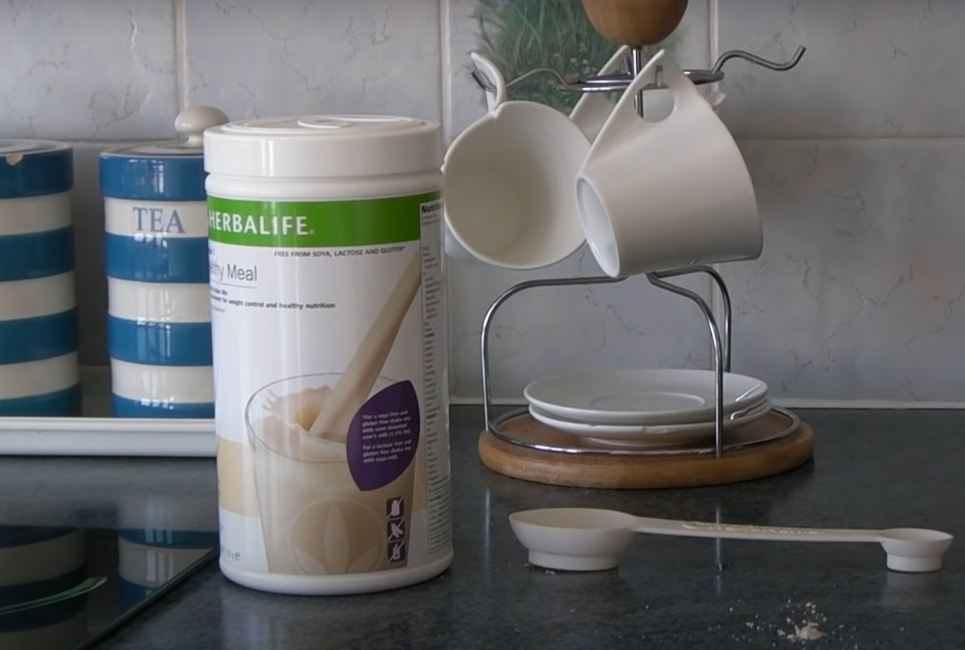 Herbalife Nutrition is slightly different from WonderSlim as it doesn't offer complete meals. Herbalife products consist of meal replacement shakes, protein shakes, and snacks along with multivitamins and supplements. The products are offered to help customers along with exercise routines and challenges to keep you motivated.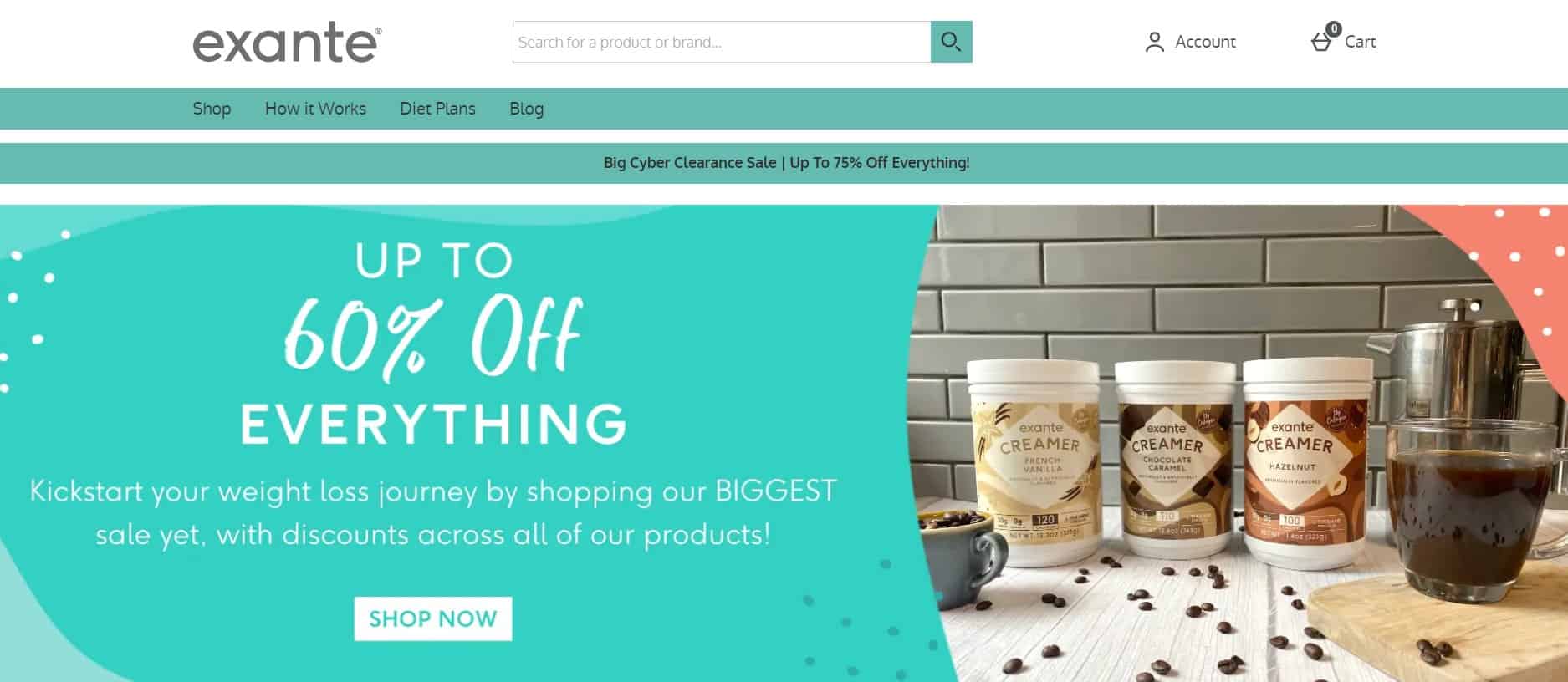 The Exante Diet offers several dietary products including meal replacement shakes, protein shakes, bars, and other snacks. The Exante plans also offer healthy meals as well as vitamins and supplements to help you on your weight loss journey. You can buy a meal plan or a bundle of products. The diet plans also offer healthy meal ideas for you to cook at home.
FAQs
Question: Is WonderSlim an effective weight loss program?
Answer: The effectiveness of most weight loss programs depends on how you treat the program.

If you follow the correct guidelines while also looking further into healthy eating habits, you can lose weight sustainably. Not all diets need to be followed 100% and researching to find what works best for you is necessary to help you lose weight.
Question: Are the WonderSlim products healthy for me?
Answer: Since WonderSlim products are convenience meals they are not the healthiest meals to consume often.

To create a well-rounded healthy diet, you should include plenty of freshly cooked whole foods and protein sources. WonderSlim products are good to start a diet program and to use as convenience meals over takeouts and highly processed meals.
Question: What areas does WonderSlim deliver to?
Answer: WonderSlim delivers anywhere in the US as well as Puerto Rico, Alaska, and Hawaii. WonderSlim ships products internationally to Canada only at this point. Shipping is free within the US on orders over $69, while orders below $69 require a $7.99 flat shipping fee.
The Bottom Line: Is WonderSlim Worth It?
WonderSlim is an effective solution to weight loss if it is used correctly. The plans come with instructional guides on how and when to eat meals throughout the day. The plans also include extra information on keeping your meals healthy while taking the inconvenience out of dieting.
While diet plans are often seen as unsustainable, it depends on how you approach your weight loss program and eating habits. WonderSlim is a great way to begin your weight loss journey as it teaches you portion control and helps you change your eating patterns.
If you want to remain on track to continue losing weight and maintaining your goal weight, you will need to learn to make your healthy meals at home with fresh ingredients and lean protein sources. Slowly adding in workout routines is important to maintain a healthy lifestyle. 
Remember to always consult your doctor before embarking on a new exercise and eating plan if you are trying to make drastic dietary changes.
If you are ready to try out WonderSlim, the Basic plan is a good place to start by easing into the meal plans and slowly replacing your current daily meals.
Recommended reads: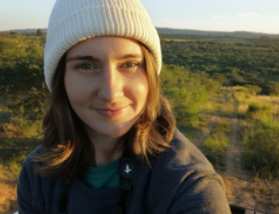 Casey Roche loves to write about fitness and weight loss. She believes healthy living has so many positive life benefits for people. Casey says that weight loss shouldn't be about heating your body and a desire to change yourself. Instead, it should be about loving your body so much that you want to feed it the right nutrients so it can stay healthy and thrive. She believes weight loss and fitness look different for everyone. That's why she thinks it is important to share as much information on the topic as possible. She wants to help someone on their personal weight loss and fitness journey.
Casey's favorite weight loss plan is eating a well-balanced plant-based diet that isn't restrictive but instead encourages people to eat more whole plant foods. She said that doesn't mean people can't have animal products, but to just focus on adding more fruits and veggies into the diet while limiting animal products whenever possible. Her enthusiasm for fitness and health shines through in her writing and she's more than excited to share what she knows with Alt Protein readers.