There are many amazing foods on the planet: fruits, vegetables, nuts, seeds, legumes, herbs, spices, and the list goes on. But only a select few of them earn the name "superfoods". These include foods like chocolate, Acai berries, spirulina algae, kale, and salmon–foods that are packed with more nutritional value than you'd find anywhere else.
Superfood supplements are the same. Essentially, they are powders made from "superfoods", the most nutritionally dense foods, plants, and herbs around. These supplements provide vitamins, minerals, chlorophyll, fiber, and other valuable nutrients that our bodies need in order to function properly.
It's tough to get enough of these nutrients, so the superfood powders serve as a quick and easy way to improve nutrition.
But which of the many superfood powders around are "the best"? Is there a way to know which have the highest nutritional value, the best taste, and the widest range of nutrients? On this page, we'll teach you everything you need to know…
Superfood Powder Buying Guide
Not sure what to look for in a superfood powder? Here's what you need to consider when shopping for your supplements:
1) Taste — Why suffer through a glass of foul-tasting green juice when you can enjoy your supplements? Make no mistake: green superfood powder is not going to taste great. It will add a "grassy" flavor to any juice or drink. However, it doesn't have to be too unpleasant.
For those new to superfood drinks, it may be a good idea to look for the better-tasting, less nutritionally-dense supplements. This way, you can still get the nutrients from the powder, but without suffering through a very "heavy green" taste. Once you get used to it, you can upgrade to the more nutritionally-dense options.
2) Nutrition — You're taking this supplement because of the nutrients it provides, so your goal should be to find a nutritionally-dense supplement. Not all superfood powders contain the same range of enzymes, vitamins, minerals, and fiber, so it's worth reading the "Nutritional Info" section on the label to find out what you're getting in each supplement.
As mentioned above, the better-tasting supplements are going to be less nutritionally-dense. If nutrition is more important to you than good taste, there are a number of products PACKED with all the important nutrients you want.
3) Price — This isn't the most important factor to consider, but it is an element you'll want to keep in mind. After all, if the products are too pricey, you won't be able to keep buying them.
The average superfood supplement will run you anywhere from $30 to $80 per month, with a few products well above that price range. If price is no object, search for a product that combines great taste with high nutritional value. If you have to watch your spending, it will take more research to find an affordable supplement that also offers good nutrition and flavor.
4) Organic vs. Non-Organic — For some people, the thought of taking a non-organic green supplement is out of the question. With so many GMO foods on the planet, many believe it's safer to consume only organic foods. But be aware: organic superfood products are more expensive, and they're harder to find.
If you MUST eat organic, prepare to spend as much as $20 to $30 more per month on your superfood supplement.
Note: To improve the effectiveness of your superfood drinks, it's a good idea to switch up your product every few months. That way, you'll get more nutrients and won't grow tired of one product's taste.
Our Top 4 Picks
Here are the top 3 superfood powder supplements on the market:
Paradise Herbs ORAC Energy
If you're looking for superfood powders with a very wide range of nutrients, this is definitely a product to consider. It's packed with alkalizing greens, and contains both spirulina and chlorella algae–excellent for detoxifying your body and cleansing your liver.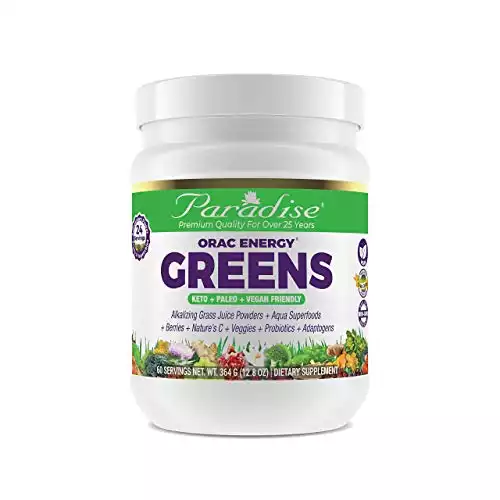 It's not just a "green" powder, but it contains antioxidants derived from green tea, berries, grapes, mushrooms, and more. It's packed with probiotics to improve digestion and immune function, and the adaptogen herbs in the supplement will improve your daily nutrition.
Pros:
Provides an influx of energy
Mixes easily even with a Blender Bottle (doesn't require blender to mix)
Helps to manage cravings and suppresses appetite
Offers a wider range of nutrients than most competing products
One of the most versatile, well-rounded green supplements on the market
Cons:
Taste isn't as pleasant as other superfood supplements
A bit pricey
Price: Aprox. $50 for 13 ounces (check pricing here)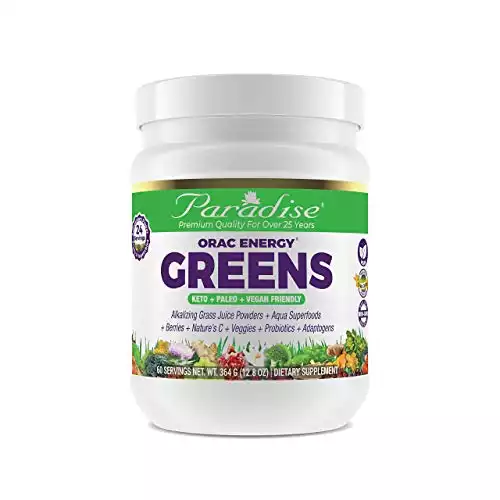 If you're looking for high-quality nutrition and don't mind paying a bit extra, this is the supplement for you!
Amazing Grass Green SuperFood
If you're looking for high antioxidant AND nutritional value, this is a good product to consider. Each serving contains the nutrients of 7 servings of fruits and veggies. It also contains special nutrients that activate digestive enzymes, making it easier on your body.
You won't have to worry about indigestion or stomach problems with this easily-digested superfood. I've done a full review, which you should check out if you are interested.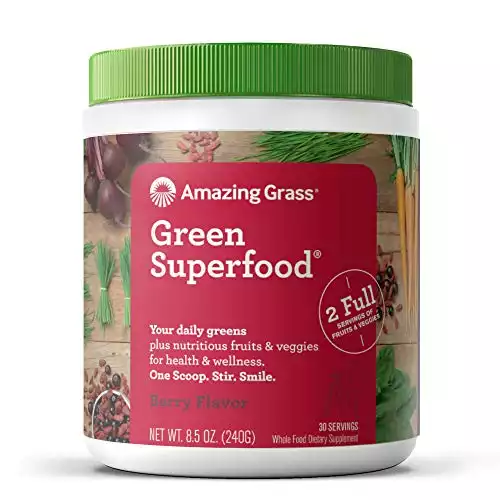 The alkalizing formula of the supplement will reduce acidity in your body, promoting a healthy pH balance. Not only is it Certified Organic, but it's also Vegan, Kosher, Gluten-Free, and Non GMO. It's made with all raw ingredients, with minimal processing. It's not the best-tasting supplement (no added flavors), but you'll find that it's one of the best in terms of nutritional value.
Note: Amazing Grass offers a wide range of products to try if you don't enjoy the Green Superfood supplement.
Pros:
Very high in antioxidants, vitamins, minerals, and fiber
Vegan, organic, Kosher, gluten-free, and non-GMO
Very fine powder, easy to mix and doesn't come out in clumps
Provides a boost of energy (some users mention replacing their morning coffee with this supplement)
Cons:
Taste is less than pleasant (mix with Stevia or strong-flavored juice to mask the flavor)
A bit grainy if not mixed properly
Price: About $20 for 8.5 ounces (check latest pricing here)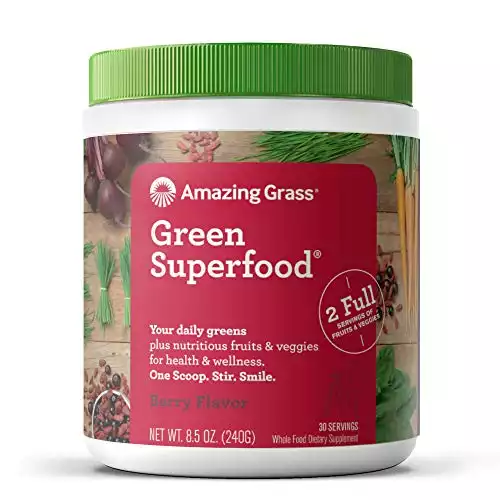 If nutrition is what you're after and you can handle a mildly unpleasant flavor, you'll definitely want to try this supplement.
Miracle Reds Superfood
Instead of the classic green superfood product, the Miracle Reds Superfood is a bright red one that offers great taste on top of excellent nutrition. The supplement contains antioxidants derived from 19 different berries and superfruits (including Acai berries, turmeric, Goji berries, and mangosteen), providing your body with free radical-killing nutrients that will improve your overall health.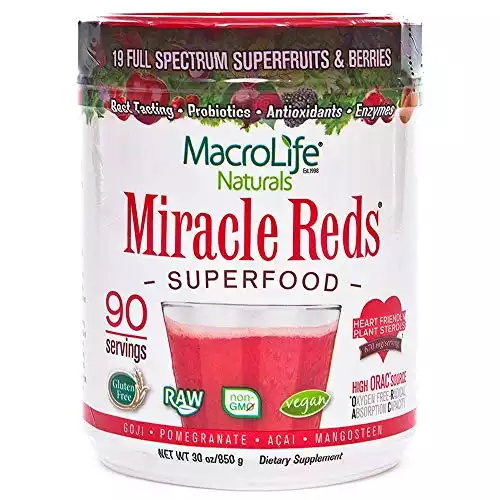 It's designed to be used as a post-workout supplement, as it contains amino acids to promote protein synthesis, bromelain to reduce post-workout inflammation, electrolytes to replenish lost minerals, and aloe vera to soothe your joints and muscles. It will boost your immune system after an intense workout, keeping you healthy and strong.
Pros:
Tastes much better than most "green" supplements on the market
Gives you a boost of energy and vitality thanks to the antioxidants
Rich in Vitamin C and other immune-boosting nutrients
Great for your nails, skin, and hair
Improves digestion and bowel movements
Mixes great with juice and milk
Cons:
Requires a blender to mix properly
"MAY" contain lead
Many people consider it too sweet; high in carbs
Price: About $53.00 for 30 ounces (check here for latest prices)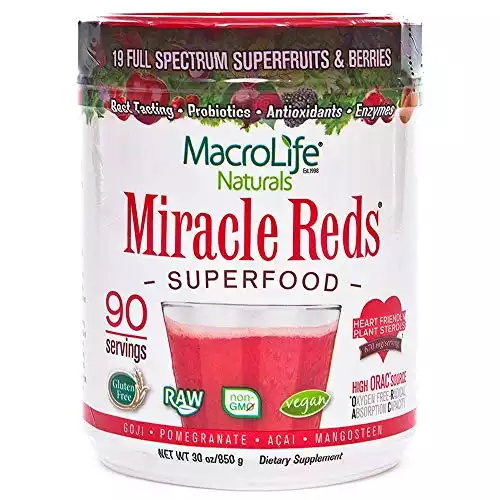 Boku Superfood Supplement
Boku is a relative newcomer to the market, but it has some compelling reasons to buy. You can read my full review here, but I will summarize below as well.
Boku pays a lot of attention to sourcing ingredients. With their superfood you will find a certified Organic, Non-GMO, FairTrade, dairy and soy free supplement. Another key distinguishing feature is that it is produced in small batches.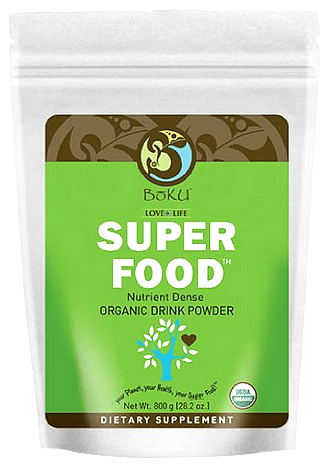 This flies in the face of the mass production so common in the supplement space. They can quickly make improvements to process/product while ensuring tight oversight over quality control.
It also doesn't taste bad. In fact, it's among the best tasting green supplements I've tried recently. I think part of the secret is that they use Vermont Maple Syrup as the sweetener, something I've never seen done before.
Pros:
Tastes great
Industry leading sourcing and production practices
Works with just water (if needed)
Unique mushroom blend of superfoods
15+ different fruits
8+ sprouted veggies
All natural maple syrup sweetener
Cons
Doesn't contain wheatgrass
Only 9 grams per serving (I double down on this usually)
A bit more expensive (use this link and enter coupon code "BOKU178" to save 15%)
If you want to try a good-tasting supplement that still offers excellent nutritional value, this may be the superfood product for you.
Recommended Reads: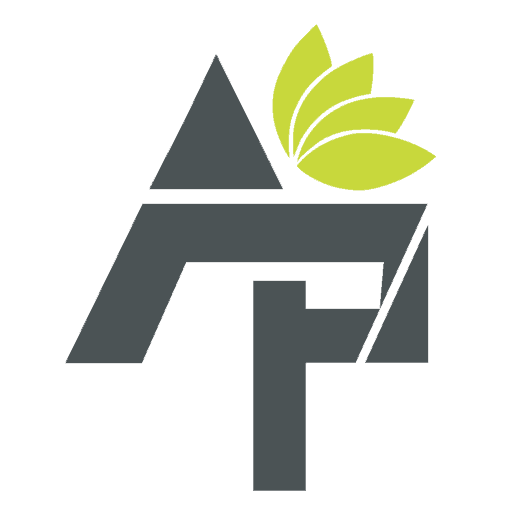 Alt Protein Team is a team of professionals and enthusiasts committed to bringing you the most up-to-date information on alternative protein, health and wellness, workouts, and all things health-related. We've reviewed a lot of products and services so you don't have to guess when you spend your hard-earned money on them. Whether you want to shed some pounds, build lean muscle or bulk, we can help you figure out what you need to do and what you need to have to achieve your goals.