Vegan shakes are not just for vegans anymore. The plant-based protein revolution has picked up many followers. With widespread sensitivities to whey and soy, plant blends are often the best option for most people.
Here at AltProtein, we are definitely on the bandwagon! I've been taking plant-based supplements for over 5 years, so I know a thing or two about them.
They have also come a long way. Gone are the days for grainy, foul tasting, green mush drinks that you have to hold your nose to get down! Still, not all vegan meal replacement shakes are created equal. There are some fly by night operators who get buy with shoddy ingredients.
In this guide, I'll break down my personal buying criteria and make specific recommendations on which is best, depending on your needs.
What Makes a Good Vegan Shake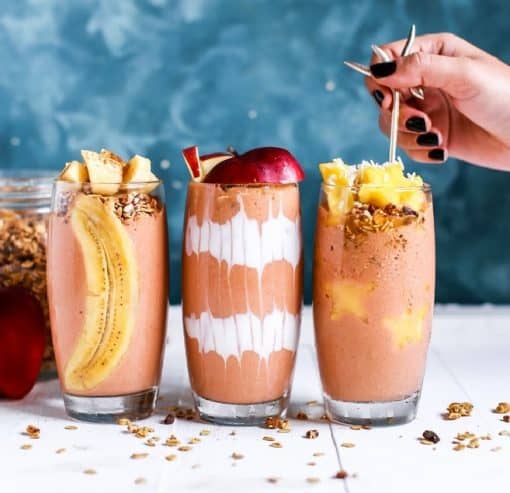 So what actually qualifies as a "good" vegan shake? Over the years, I've learned a few things about them. Here's my criteria:
Taste: Bottom line, if it isn't palatable or even slightly nice to drink, it's going to be hard to keep going with it every day. This varies from person to person, but make sure you are honest with yourself about where your "bar for taste" is up front.
Protein Content: It always amazes me how many shakes don't actually have significant protein. Protein is the difference between late morning (or mid-afternoon) crashes or remaining satiated until your next meal. Anything less than 15 grams per serving is really unacceptable in this day and age.
Quality of Ingredients: Personally, I'm biased towards non-GMO Certified Organic supplements. At a minimum, I look for the organic seal. Put simply, many companies get away with putting filler ingredients and various artificial sweeteners to mask task. Above all else, quality is key. I'm even willing to sacrifice some "taste" if the right quality ingredients are there. Related to this is the issue of transparency. Everything should be clearly labeled and easily understandable when it comes to ingredients. Don't get tricked by "proprietary formulas".
Low Sodium: Too much salt is a big red flag for me. Sodium is often used as a cheap way to make a shake taste better. Since most of us already consume more sodium per day than we should, there is no need to douse salt when you take your shake. I like to stay under 150mg per serving, ideally less than 100mg.
Cost Effective: If you think the only choice is a supplement like Shakeology, you are wrong. As I've documented previously, high priced supplements do not necessarily equate to a better end result. The most important metric I look at is "cost per serving". I like to stay under $2.50, ideally less than $2.00 per serving. Being healthy doesn't have to break the bank.
Types of Vegan Protein
Whey protein isn't the only option anymore. There are a half dozen different protein sources out there, many of which are non-dairy.
Whey Protein
Casein Protein
Pea Protein
Rice Protein
Hemp Protein
Soy Protein
My Top 3 Recommended Vegan Shakes
1. Garden of Life RAW Organic Protein Powder
The Garden of Life RAW Organic Protein Powder is wonderful plant-based protein powder to use if you are looking to lose weight. Not only is this protein powder low in sugar, but it's also low in carbohydrates, which is great if you have to worry about your blood sugar levels.
Garden of Life uses a lot of blend pea, brown rice, chia, buckwheat, pumpkin, sesame, and sunflower seed protein, as well as a blend of 44 superfoods, and all of your essential minerals and vitamins in this powder. Additionally, this plant-based protein powder is made in the United States, is USDA Certified Organic, NSF Certified gluten-free, and is non-GMO.
This is also a wonderful protein powder to include in your diet if you are interested in including probiotics in your diet, but don't want to go out of your way to take probiotic supplements.
Garden of Life RAW Organic Protein Powder also contains live probiotics, protein-digesting enzymes, and fat-soluble vitamins. You can choose between Vanilla, Chocolate, unflavored, and Vanilla Spiced Chai. No matter what flavor you choose, each protein powder flavor is made from 13 raw sprouted proteins that will deliver at least 20 grams of protein per a serving.
Here is the nutrition information (per a serving) for the Vanilla Garden of Life RAW Organic Protein Powder.
Garden of Life Raw Organic Perfect Food Superfood | Amazon
Capture the power of the sun with raw organic perfect food, packed with the power of nutrient-dense, raw, organically grown greens, sprouts and vegetable juices for the raw energy you need. Raw organic perfect food is the convenient, delicious way to get your Veggie Juice every day. No artificial flavors, sweeteners.
Buy at Amazon.com
We earn a commission if you click this link and make a purchase at no additional cost to you.
11/29/2022 12:13 am GMT
Nutrition Facts
110 calories
5 g of fat
0 mg of cholesterol
50 mg of potassium
2 g of total carbohydrates
1 g of dietary fiber
0 g of sugar
22 g of protein
2. Vega One All-In-One Plant Based Protein Powder
This Vega One All-In-One Plant Based Protein Powder has 25% of your daily fiber intake, 1.5 grams of omega-3s, antioxidants, and probiotics all inside of one serving. In addition, you get your blend of minerals and vitamins from a mixture of strawberries, kale, broccoli, and spirulina. All of your plant-based protein will be coming from hemp, peas, saviseeds, and flax seed.
If you are someone who is looking to go with this most affordable option out there, the Vega One All-In-One Plant Based Protein Powder may not be the best option for you to get with (in terms of affordability), because you only get ten servings out of a container that costs $22.
This protein powder is made in the United States, is non-GMO, Vegan Certified, gluten-free, soy-free, dairy-free, and has a low glycemic score, meaning that it won't cause too large of a blood sugar spike.
Here is the nutrition information (per a serving) for the Chocolate Vega One All-In-One Plant Based Protein Powder:
Nutrition Facts
170 calories
5 g of fat
0 mg of cholesterol
242 mg of sodium
13 g of carbohydrates
8 g of fiber
1 g of sugar
20 g of protein
3. Orgain Plant-Based Organic Vegan Nutrition Shake
Substituting a protein shake into your lifestyle can be a great way to gain weight, especially if you're looking to increase your muscle mass. Gaining weight isn't always a bad thing, but adding a nutritional shake such as the Orgain Plant-Based Organic Vegan Nutrition shake into your diet can help you to gain healthy weight.
This nutritional protein shake comes in 12-pack, with ready to drink cartons. This means that you can bring one of these shakes with you to work or just grab one out of the fridge and not have to worry about any prep work.
With 18 grams of plant-based protein from hemp, brown rice, chia, and flax seeds all included in one serving without including any soy, animal by-products, GMOs, or gluten.
Nutrition Facts
220 calories
6 g of fat
0 mg of cholesterol
190 mg of sodium
25 g of carbohydrates
2 g of fiber
9 g of sugar
16 g of protein
Best Vegan Protein Powder to Lose Weight
Losing weight can be tricky to do with protein powders, but even more so if you're only looking to consume plant-based protein powders. This is because there are a lot of protein powders have filler in them, which just means extra fat, extra sugar, or extra carbs for you.
The Garden of Life RAW Organic Protein Powder is low in carbs, low in sugar, low in fat, and low in calories, which are all sneaky factors that can get in the way of your weight loss if not consumed in moderation. If you follow along with a healthy lifestyle, including diet modifications and exercise, you may find that you will lose weight with this vegan protein powder.
Comparison Chart – Side by Side
Garden of Life RAW Organic Protein Powder
Vega One All-In-One Plant Based Protein Powder
Orgain Plant Based Organic Vegan Nutrition Shake
Price
$31.89
$1.59 a serving

$22.15
$2.22 a serving

$38.99 (for 12 shakes)
$3.24 a serving

Protein
20 grams a serving
20 grams a serving
16 grams a serving
Pros
- Popular manufacturer
- Dairy free
- Non-GMO
- Affordable
- Soy free
- Vegan
- Certified gluten-free
- Certified organic

- Includes probiotics and antioxidants
- Non-GMO
- Vegan
- Gluten-free
- Made in the United States
- Soy free
- Dairy free

- Great if you are looking to have a protein drink that doesn't require prep work
- Comes in a pack of 12
- All essential vitamins and minerals included
- Gluten free
- Soy-free
- Non-GMO
- Vegan

Cons
- Some users have reported a bad taste with this protein powder
- Only has ten servings per a container
- Very sweet taste, which can encourage sugar cravings
- Very expensive if you're looking for long-term use

- Expensive
- High in calories if you're looking to lose weight

Final Scoop
Wanting to consume more plant-based protein doesn't mean that you need to start chugging down green smoothies. As protein companies have started to evolve, there are more options available for people who are wanting to consume vegan protein. When you're shopping around for vegan protein, just be careful to look at all of the nutritional information and not just the amount of protein that's in a serving. Keep an eye out for extra sugar, extra carbs, and even extra fat, as these are often used for filler to make the overall formula cheaper. Good luck and have fun on your vegan protein journey!
Recommended Reads: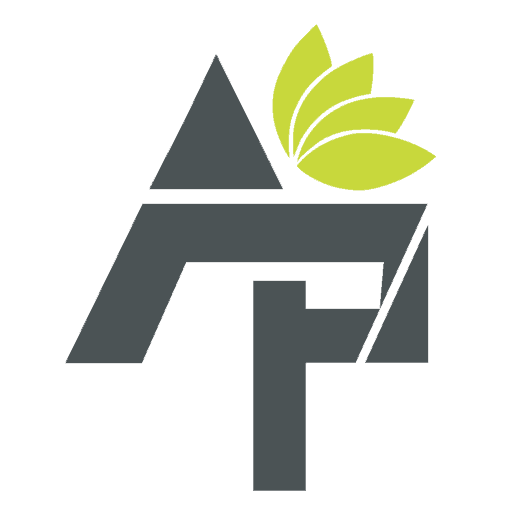 Alt Protein Team is a team of professionals and enthusiasts committed to bringing you the most up-to-date information on alternative protein, health and wellness, workouts, and all things health-related. We've reviewed a lot of products and services so you don't have to guess when you spend your hard-earned money on them. Whether you want to shed some pounds, build lean muscle or bulk, we can help you figure out what you need to do and what you need to have to achieve your goals.