Sunwarrior and Garden of Life are two powerful and popular protein powder brands.
They both have thousands of fans and loyal customers and both products claim to provide plenty of health benefits while also helping clients achieve their fitness goals.
In today's comparative review, I will discuss their most important features: ingredients, pros, cons, price, and customers' opinions. This way, I hope I can help you make the best purchasing decision you can possibly make.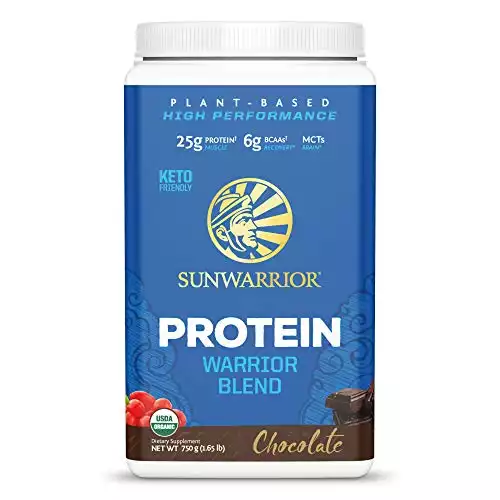 Sunwarrior is a plant-based protein powder that contains plenty of healthy and natural ingredients like probiotics, fiber, vitamins, minerals, antioxidants, amino acids, and many others.
The manufacturing company was launched on the market in 2008 and it provides a wide range of health and fitness supplements. Besides the Sunwarrior Blend Organic Protein, which is their most popular product, the company also sells Illumin8 Organic Meal, Liquid Light, Ormus Super Greens, and Immune Shield.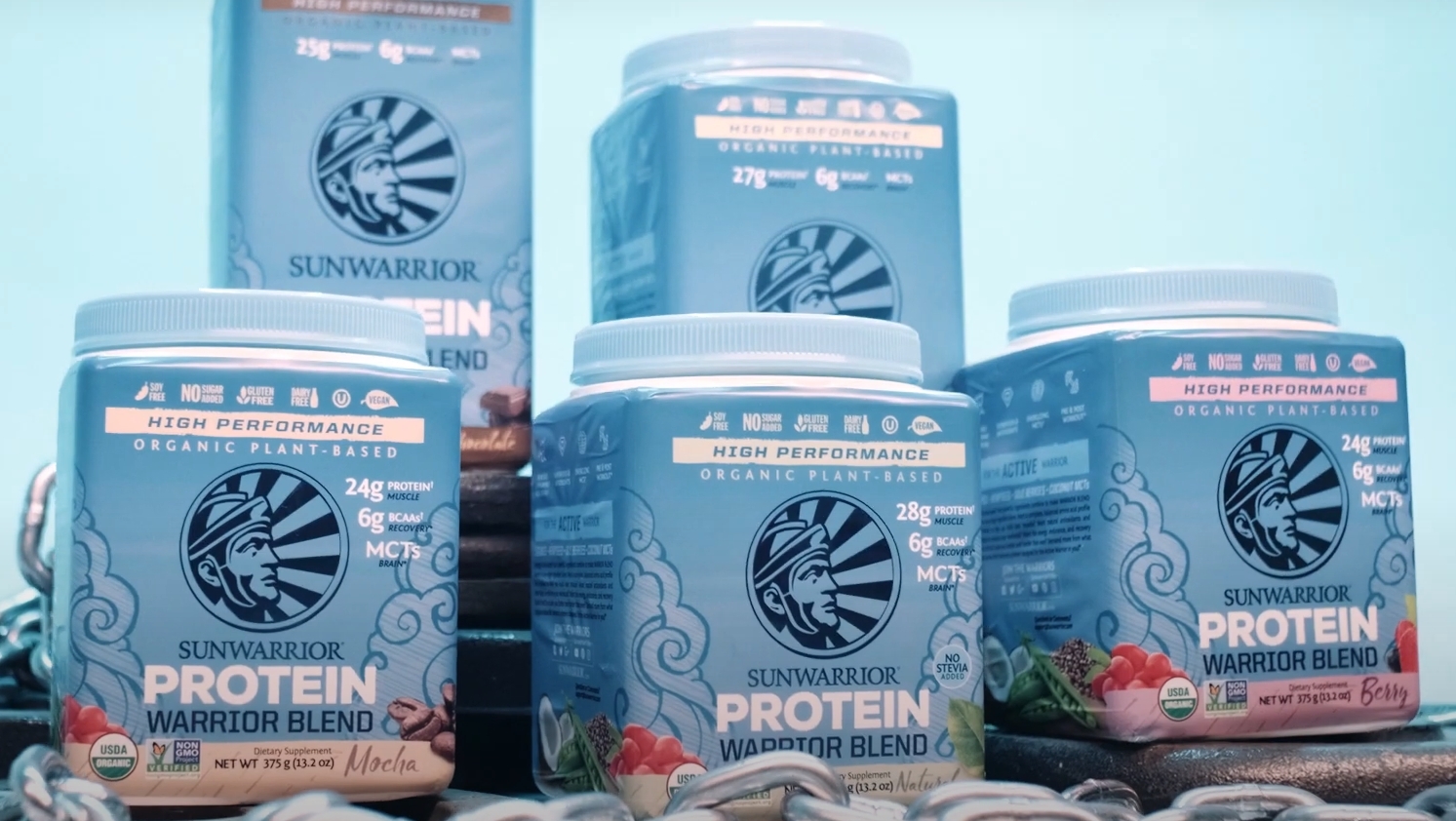 Sunwarrior Ingredient Profile
This product's formula contains a proprietary blend which is quite controversial because of the fact that there are no clearly-stated amounts of all the ingredients added to this powder. Furthermore, each of the available flavors contains a somewhat different ingredient blend (organic chocolate extract, vanilla extract, etc.) but they all have the same key compounds:
Raw organic pea protein – this ingredient is rich in fiber and other important nutrients. It is a valuable source of protein and amino acids;
Organic hemp seed protein – this can be consumed as a sole food source without experiencing any ill effect whatsoever. The genetic structure of this compound is similar to the proteins found in the human body which allows your organism to absorb hemp seed protein a lot better and quicker;
Raw cranberry protein – each berry is full of muscle-pumping protein as well as a large spectrum of amino acids. It is a well-known fact that cranberries can boost one's immune system, alleviate stress symptoms, regulate cholesterol levels, and even lower the risk of heart diseases;
Coconut-sourced medium chain triglycerides – this ingredient represents an excellent source of fatty acids that can lead to a speedier fat burning process while also shortening your muscles' recovery time.
Sunwarrior Nutritional Values
Nutritional Facts – Sunwarrior Protein Powder – per one serving (25 g)
Calories
100
Protein
18 g
Total Fat
1.5 g
Carbohydrates
3 g
Sodium
88 mg
Iron
7 mg
Cholesterol
0 mg
Sunwarrior Advantages
The formula contains high-quality and natural ingredients;
It provides you with all the essential amino acids that your body needs in order to maintain its health;
It is a well-tolerated supplement;
Helps you burn fat and lose weight;
It is suitable for many people, no matter their lifestyle or eating regimen – it is also a great vegan choice;
Promotes lean muscle mass growth;
It is a gluten-free and dairy-free supplement;
Most of the reviews and consumer feedback are positive;
There is a very low risk of any side effects.
Sunwarrior Disadvantages
A few consumers complained about this product's taste and texture;
There are no inclusion rates provided by the company so you cannot really know how much of each ingredient is added to the powder.
Sunwarrior Taste and Mixability
In terms of taste and mixability, Sunwarrior protein powder has received many complaints. People say it tastes pretty bad and the texture of the beverage is a bit gritty. In fact, the unpleasant taste and chalky consistency of this protein drink are two of its main disadvantages.
One reviewer said it was very hard to swallow the mix because it was grainy and lumpy. Another user, however, thought that this plant-based mix tastes sweet and decent and it even dissolves easily with water. So, as you can see, the opinions differ from one individual to another.
Sunwarrior Possible Side Effects
Sunwarrior is a natural and well-tolerated protein blend so serious adverse effects or any other issues are quite unlikely. However, it is always wise to consult your physician before actually consuming any type of supplement, especially in the case of pregnant women and nursing mothers.
On the other hand, if this is the first time you try a supplementation diet, you might deal with some mild effects such as the ones listed below:
Diarrhea or constipation;
An upset stomach;
Nausea.
How Much Does Sunwarrior Cost?
You can purchase the Sunwarrior on the company's official website:
One container of 15 servings – around $21.59;
A 20-serving container – around $27.99;
A container of 30 servings – around $35.99;
One tub of 40 servings – is currently unavailable.
There's a discount offered if you buy this supplement on the Sunwarrior official website and you can save up to $4 per container.
Other third-party sellers such as Amazon market Sunwarrior supplements as well:
One container with the net weight of around 17.63 ounces costs $46.69. The shipping is free and if you choose to buy an open box of Sunwarrior protein powder, you will only have to pay $32.99 per container (Check out the latest prices here).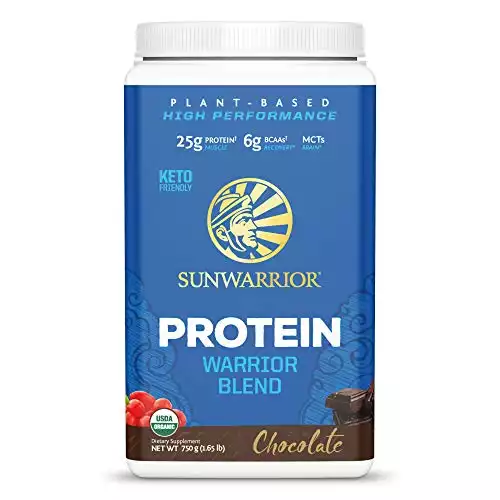 What Are Consumers Saying About Sunwarrior?
It is hard to decide whether Sunwarrior reviews are positive or discouraging because there are many different opinions. For instance, some consumers say this supplement made them sick to their stomach, causing digestive issues.
Others say it works great and they did not notice any adverse effects whatsoever. All in all, I think most reviews will tell you that Sunwarrior is not a bad product but it is not an excellent one either. In fact, it might not be a successful long-term solution.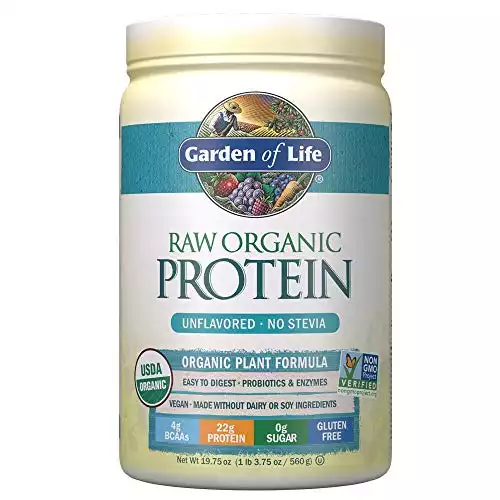 Garden of Life Raw Organic Protein Powder | Amazon
22 grams of complete, sugar free plant protein from USA-grown peas and 13 RAW organic sprouts. Help your muscles recover with a clean nutritional shake and get back in the gym faster.
Buy at Amazon.com
We earn a commission if you click this link and make a purchase at no additional cost to you.
04/30/2023 11:45 pm GMT
This is another popular and highly appreciated plant-based protein powder that offers you a large amount of protein per serving. It is a good choice if you're an active person who wants to build muscle.
It is even recommended for those who are vegan or vegetarian and who are trying to find out a healthy and safe protein source, other than meat. The producer's main focus is to empower all its clients by providing them with a healthy and effective product.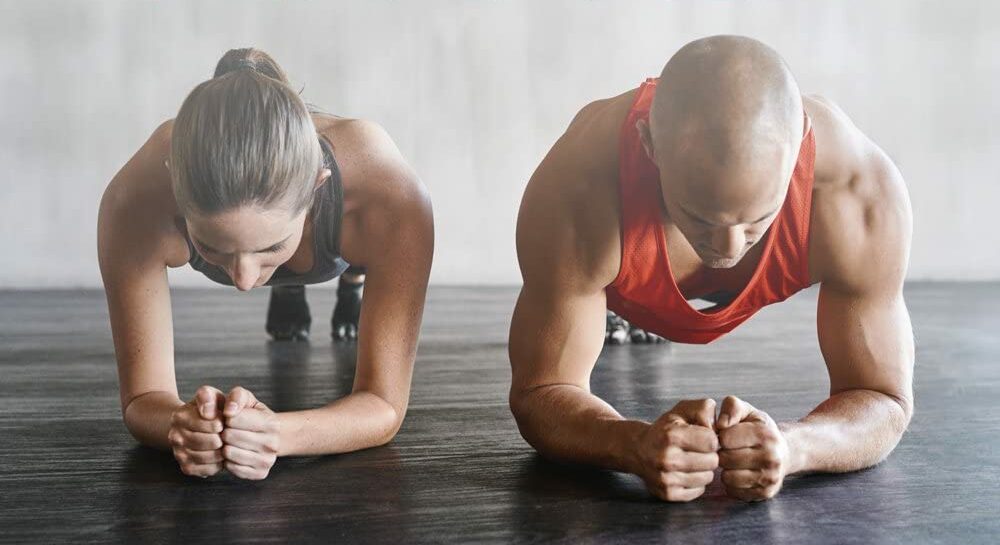 Garden of Life company uses only organically-grown ingredients in order to create nutritious wholesome and raw food that is significantly better than processed products. This supplement can truly help you build a healthier lifestyle, especially when combined with a balanced diet and a regular physical activity.
Garden of Life Ingredient Profile
The Garden of Life Protein Powder is full of beneficial ingredients like the ones listed below:
Raw organic protein blend – pea protein, amaranth sprout, brown rice protein, millet sprout, buckwheat sprout, organic quinoa sprout, chia seed sprout, organic lentil sprout, pumpkin seed sprout, flax seed sprout, lentil sprout, etc.;
Digestive enzyme blend and probiotics – protease, lipase, cellulase, lactase, peptidase, papain, bromelain, Lactobacillus acidophilus, Lactobacillus bulgaricus, and Lactobacillus Plantarum;
Organic flavor blend – vanilla flavors, stevia extract, organic guar gum, sea salt, etc.;
Amino acid blend – alanine, isoleucine, arginine, proline, valine, etc.
All the above ingredients are organic and they offer plenty of health and fitness benefits such as an increased level of energy, a boosted fat-burning process, and lean muscle mass growth. They even satisfy the hunger sensation.
Garden of Life Nutritional Values
Nutritional Facts –

Garden of Life Organic Protein

– per one serving (31 g)
Calories
110
Protein
22 g
Total Fat
2.5 g
Dietary Fiber
1 g
Carbohydrates
2 g
Sugars
0 g
Sodium
180 mg
Garden of Life Protein Advantages
It is a raw organic product that is easily absorbed by the body;
According to many users, this supplement has a good and pleasant taste;
It works great for those of you who are intolerant to lactose;
The formula contains digestive enzymes and live probiotics that support a better overall health;
If you are sensitive to other types of proteins, this product is the right choice for you;
It comes with a considerable amount of protein per serving – 22 grams;
The company also sells vegan and vegetarian alternatives;
It will be easy for your stomach to digest this protein powder.
Garden of Life Protein Disadvantages
Some users say this beverage can have a bit of a gritty texture so you might want to mix it with a fitness shake or even a smoothie instead of plain water;
Although it has a decent taste, there are other similar products out there that provide a significantly better flavor;
Certain nutrition specialists state that this particular drink, especially the vanilla and chocolate flavors, might promote hunger.
Garden of Life Taste and Mixability
Finding out whether the taste of this supplement is great or not is a tricky task because some people consider it to be more than pleasant while others think it is not that good. Moreover, a few reviewers stated that Garden of Life protein tastes similar to artificial sweeteners. This issue makes the final drink overwhelmingly sweet.
Regarding this supplement's mixability, I've heard a few complaints related to its texture. Despite the fact that the label promises a smooth beverage, you will only achieve a pasty consistency. This is why it is recommended to drink this protein mix with a straw rather than directly from the glass. Also, it is best to consume it freshly made because if you let it sit for a while, the taste becomes even worse.
Garden of Life Possible Side Effects
Usually, this supplement is safe to consume due to the fact that it is formulated with high-quality and organic ingredients. Still, there could be a few cases of more sensitive people when they might experience some side effects that are not harmful:
Nausea;
Fatigue and dizziness;
Headaches;
Digestive issues.
These four issues are the only reported side effects of this product which proves once more that Life of Garden protein powder is safe for most of its users.
How Much Does Garden of Life Cost?
If you decide to purchase the Garden of Life protein powder from the manufacturer's official website, you will be required to pay the price of $37.59 for a container of 20 ounces.
The price remains the same regardless of your chosen flavor. You can select from four available varieties: the unflavored version, vanilla, chocolate cacao, and vanilla spiced chai.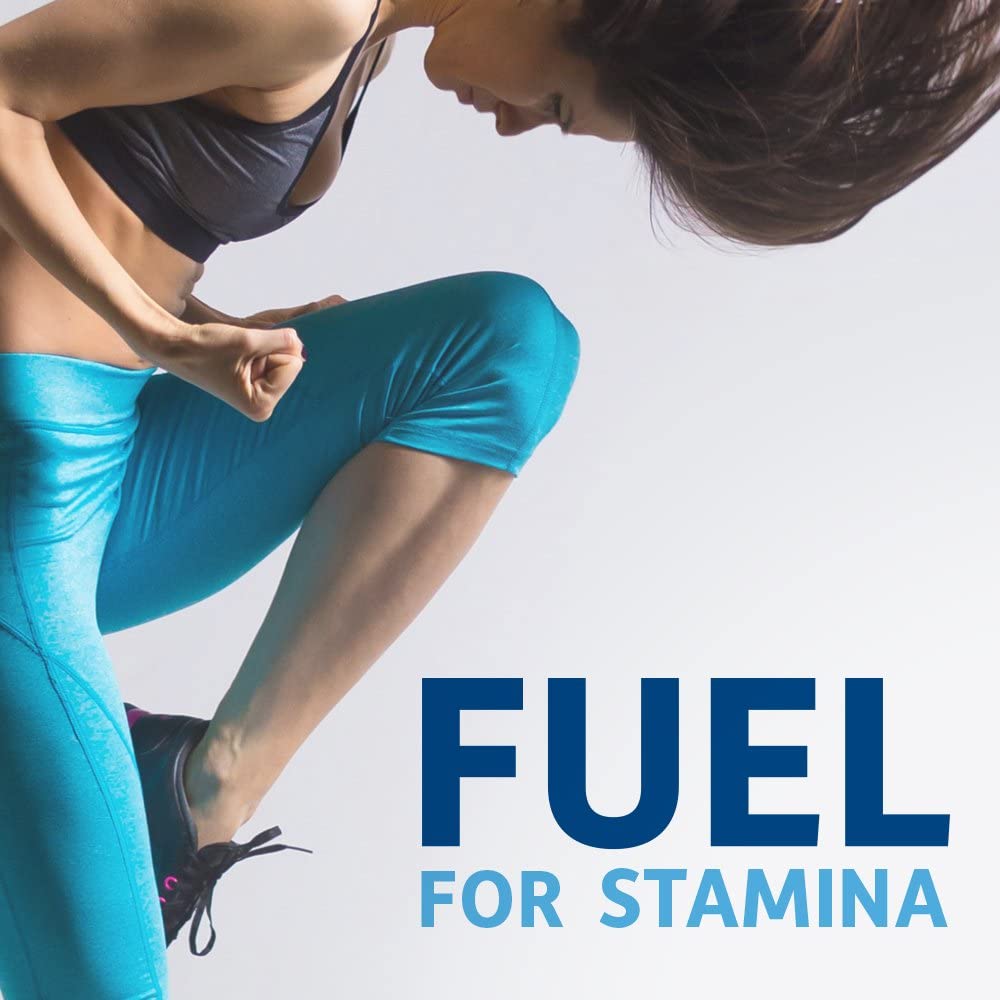 Other online shops such as Amazon also sell Garden of Life supplements. The brand's organic vegan powder is marketed for the price of around $32.89 for a 22-ounce canister (Check out the latest prices here!). There's also the possibility to buy 10 packets of 1.1 ounces each and their total cost is around $28.69.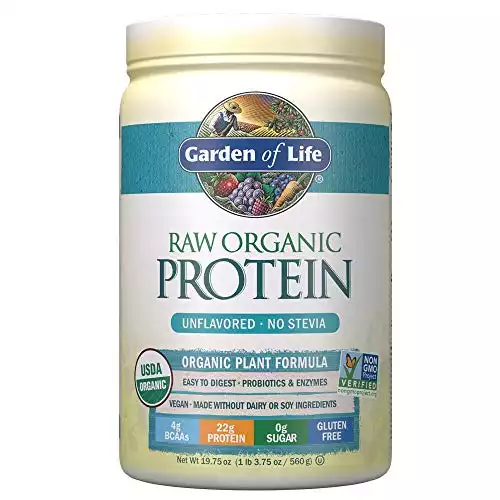 Garden of Life Raw Organic Protein Powder | Amazon
22 grams of complete, sugar free plant protein from USA-grown peas and 13 RAW organic sprouts. Help your muscles recover with a clean nutritional shake and get back in the gym faster.
Buy at Amazon.com
We earn a commission if you click this link and make a purchase at no additional cost to you.
04/30/2023 11:45 pm GMT
What Are Consumers Saying About Garden of Life?
Most consumers are pleased with the way this product works. They say it is easy to drink it, especially if you add the powder to a delicious breakfast smoothie.
Others say that while Garden of Life Protein Powder has a pretty decent taste, its consistency is quite thick so they use to drink it by using a straw. A few people have complained about the fact that if you don't blend the mix as well as possible, the final beverage might resemble cornstarch.
On Amazon, this supplement has received a rating of 3.7 out of a total of 5 stars from over 4,000 reviewers. Here, most individuals are not pleased with the product's relatively new rebranding. They state that the new so-called improved formula is not that different from the old one.
Sunwarrior vs Garden of Life Protein: Final Verdict
Sunwarrior, as well as Garden of Life, are two similar and comparable protein powders that provide just about the same results. In terms of ingredients, they are both formulated with raw and organic compounds. When it comes to their prices, the topic is debatable.
Some say they are affordable products while others think these supplements are a tad expensive when you consider the results they offer. The same goes for their taste, mixability, as well as other characteristics. So, I guess you must first try them out to see whether or not they truly work for you.
Bottom Line Summary: If push comes to shove, I really like how Sun Warrior has built out an amazing ecosystem of mutually supporting (all organic) supplements. To save on price, be sure to check out their specials page here.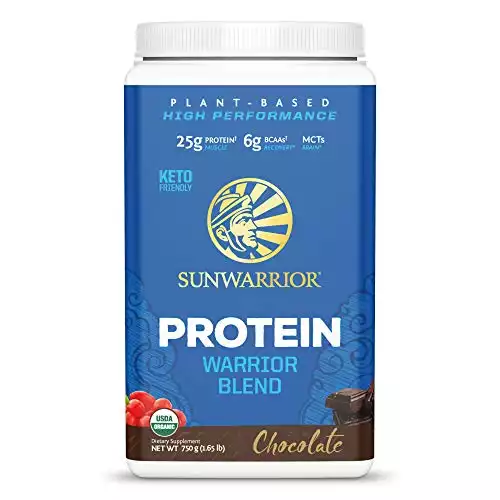 Recommended Reads:
Disclaimer
Last updated: July, 5th 2022
The information contained on www.altprotein.com website (the "Service") is for general information purposes only.
Alt Protein assumes no responsibility for errors or omissions in the contents on the Service.
In no event shall Alt Protein be liable for any special, direct, indirect, consequential, or incidental damages or any damages whatsoever, whether in an action of contract, negligence or other arising out of or in connection with the use of the Service or the contents of the Service. Alt Protein reserves the right to make additions, deletions, or modification to the contents on the Service at any time without prior notice.
Alt Protein does not warrant that the Service is free of viruses or other harmful components.
Fitness disclaimer
The Service offers health, fitness and nutritional information and is designed for educational purposes only. You should not rely on this information as a substitute for, nor does it replace, professional medical advice, diagnosis, or treatment. If you have any concerns or questions about your health, you should always consult with a physician or other health-care professional.
Do not disregard, avoid or delay obtaining medical or health-related advice from your health-care professional because of something you may have read on the Service. The use of any information provided on the Service is solely at your own risk.
You can also review our Editorial Integrity Policy.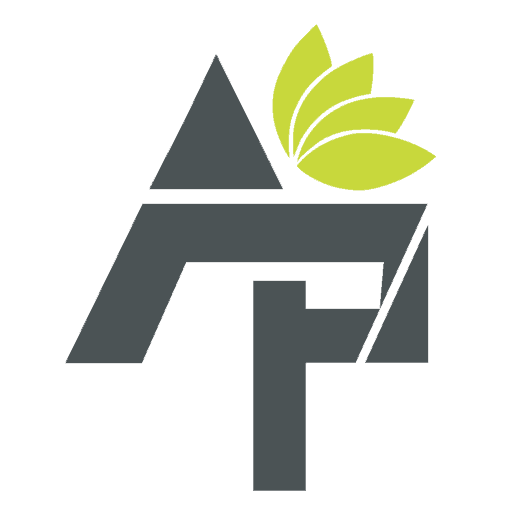 Alt Protein Team is a team of professionals and enthusiasts committed to bringing you the most up-to-date information on alternative protein, health and wellness, workouts, and all things health-related. We've reviewed a lot of products and services so you don't have to guess when you spend your hard-earned money on them. Whether you want to shed some pounds, build lean muscle or bulk, we can help you figure out what you need to do and what you need to have to achieve your goals.