If you have been struggling to find a protein powder that you will feel comfortable consuming on regular basis, Sunwarrior Protein blend is probably a worthwhile option for you to check out. Unlike a lot of whey protein powders,
It is a deviation from the ordinary protein powders characterized by too much sugar, grittiness, chalkiness, digestive issues (gas and bloating and general gut health), poor taste, and filler ingredients.
Personally, I bought it following a recommendation from a reader, and if there is one thing I must say, this is a legit vegan protein supplement.
This article will give you a complete sun warrior raw protein blend review.
Sun Warrior Protein Blend Overview
At its current 85% pure protein content, sun warrior is the most complete plant-derived protein. It features a well-balanced amino acid profile, easy digestion, quick absorption, and a delicious taste that sets it apart from other products within its category and price range.
It is a health conscious protein powder made for anyone looking to lose fat and be extremely fit and healthy, athletes, body builder, and those seeking to build lean muscles. Its unique amino acid profile gives 98% assimilation. In addition;
It is raw – not heated to more than 90 degrees vegan protein.
It is dairy-free
Non-GMO
Hypo-Allergenic
Soy Free
Gluten Free, and
Organic
In short, Sunwarrior Raw Protein Blend is specially designed for all, but perfect for vegans and vegetarians. It is one of the best raw vegan protein powders around and tastes great in smoothies with almond milk! Many people love the chocolate raspberry flavor, but I keep going back to my vanilla bean because it's so versatile in smoothies and shakes.
You don't have to be a vegan to enjoy it, however. Here's the full Sunwarrior protein review!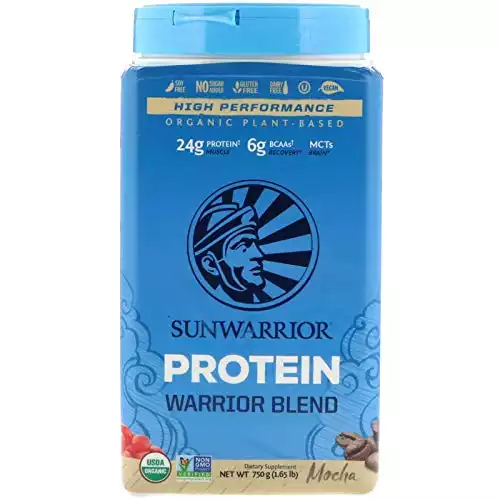 Sunwarrior Classic Protein vs Warrior Blend
Sunwarrior Protein supplements come in 2 varieties, the Sun Warrior Blend, and the Classic Protein. The latter is the pure brown rice protein supplement you were buying from Sunwarrior right from when it was founded.
Sunwarrior blend is its newest innovation. If you are wondering what the difference is between the Classic and the Blend, it lies in the ingredients utilized.
Warrior Blend a plant based protein supplement. It is derived from hemp seeds, pea protein, and cranberry seeds, but Warrior Classic is processed from whole grain brown rice.
In addition, the Warrior Blend is slightly less dense and finer than the brown rice protein.
After a back and forth struggle with online sun warrior protein blend reviews – in additional to personal testing – I think there is little material difference between the two brands in terms of absorption into the blood, assimilation, and protein quality.
I would personally suggest using the "Blend" (check here for the full product lineup) as its a more diverse ingredient set.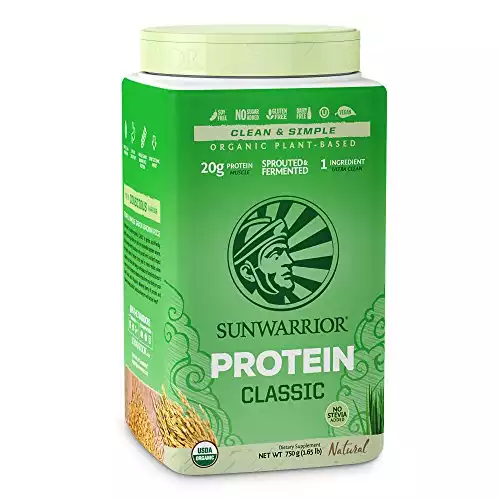 Sunwarrior Protein Advantages
1. Tastes Great!
With up to 3 flavors to choose from (vanilla, chocolate and natural), Sun Warrior protein blends well and tastes great in smoothies and liquids. It's the new way of saying goodbye to the chalky, grainy characteristic of ordinary protein supplements. The chocolate flavor gives plenty in a smoothie, and you will not need to use a sweetener.
The vanilla variety blends well with any liquid and is quite tasty with cinnamon and apple…think apple pie. If you are a lover of flavorless protein, the natural is made for you.
2. It Is All about Easy Digestion and High Absorption
If you buy protein powder that your body can not digest and absorb easily, you will simply be wasting money. Sun Warrior raw protein blend is processed to be easily digestible resulting in optimal energy. At around 98.2%, this protein powder has one of the highest efficiency and digestibility ratings of any other protein source including soy, hemp and why proteins.
Its superior digestibility allows for fast assimilation in elderly, infants, as wells as adults. In fact, World Health Organization has hinted that it might start utilizing Sun Warrior raw protein blend to feed malnourished persons.
3. The Formulation
Sun Warrior raw protein blend is made through cold extraction process that pulls together several protein sources to give a revolutionary formula. The resulting amino acid profile is very high in Leucine, Lysine, Glutamine, and Arginine – all branch chain amino acids.
Typically, processing of ordinary protein powders involves acid hydrolysis or chemicals. However, only organic enzymes are utilized in sun warrior's natural manufacture process. What's more, the process is 100% Organic compliant.
4. Additional Healthy Highlights
This protein powder is naturally rich in minerals and vitamins, and it is loaded with high amounts of tocotrienols, tocopherols, antioxidants, and multiple other essential nutrients including potassium, phosphorous, niacin, thiamin, iron, and riboflavin.
For diabetics, a well-balanced protein helps control insulin levels. USDA is presently testing warrior raw protein powder blend to see whether it can help control hypertension. The cholesterol-lowering ability of this protein powder has also been shown in clinical tests.
Sun Warrior raw protein blend boosts metabolism so that you lose fat while increasing lean muscle mass. Moreover, it provides a vast range of other health gains like improved liver, heart and kidney function and increased concentration.
5. Weight Loss Supportive
Sun Warrior blend raw protein is a perfect source of energy. It is loaded with proteins which takes long to digest, meaning it keeps you feeling full and less hungry, and you eat less. So, this protein supplement can help you shed off those unwanted pounds by lowering the desire to eat and the hunger that normally sets in the moment one start losing weight.
So, if you are searching for a natural way to boost your health and fitness, consider incorporating Sun Warrior raw protein powder in your diet.
Other Sun Warrior Protein Advantages
It contains branch amino acids in higher concentration than most other plant based protein powder
It's rich in antioxidants
It decreases bad cholesterol, and it's loaded with good ones.
It's a complete protein (packed with all the essential and non-essential amino acids).
It is a great source of energy
It boosts positive nitrogen function
It contains edestin
It fights candida
Sunwarrior Protein Blend Ingredients
If you just need a handy list of ingredients, here's the full list of Sunwarrior protein ingredients as of this writing (note: I have the vanilla blend):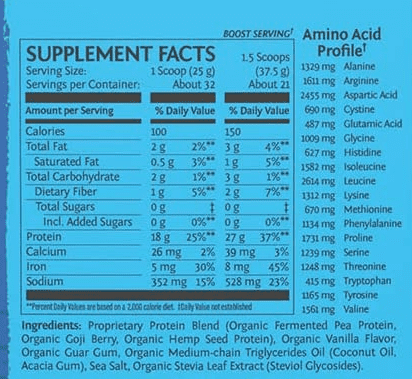 Overall Recommendation – Is it Worth It?
Short answer? Yes. I was really surprised by how well rounded of a vegan supplement this was.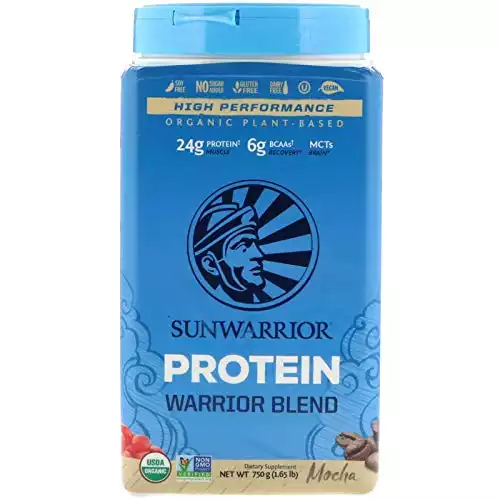 Normally, I'm a big fan of Vega One and Garden of Life, but Sun Warrior is now another one of my "top" recommendations. It's a great, complex, plant based supplement. It doesn't have any "stevia" or other sweeteners (this is my one negative about Vega One).
Where to Buy Sunwarrior Protein: It's not the cheapest, but is still quite affordable for a vegan supplement with lots of natural ingredients. You can find it at this listing for a competitive price. It makes a great tasting protein shake, just add some organic coconut milk, some greens and go! I love the Vanilla flavor best because it takes so good in many of my protein shake recipes!
Recommended Reads for Protein Similar to Sunwarrior: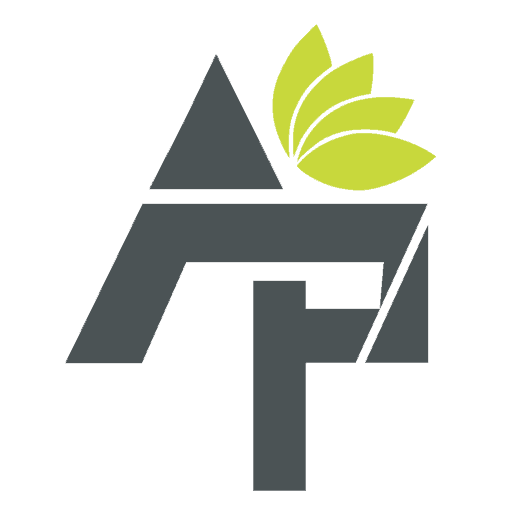 Alt Protein Team is a team of professionals and enthusiasts committed to bringing you the most up-to-date information on alternative protein, health and wellness, workouts, and all things health-related. We've reviewed a lot of products and services so you don't have to guess when you spend your hard-earned money on them. Whether you want to shed some pounds, build lean muscle or bulk, we can help you figure out what you need to do and what you need to have to achieve your goals.