Digestive disorders are becoming a much more serious problem in this day and age, largely thanks to the additives, chemicals, and preservatives in our food. For those looking to treat or manage digestive disorders, probiotics can be a useful solution.
What are probiotics? Simply put, they are live yeast and bacteria that help the gut bacteria in your intestines to flourish and grow. Your gut bacteria are responsible for breaking down and digesting your food. When the bacteria are suppressed, they cannot process the food properly, leading to breakdowns in your digestive system.
Probiotics are like "reinforcements", sending more bacteria and yeast to your intestines. This helps to increase the gut bacteria, giving your body control over your digestive system–and immune system–once more.
A good probiotic supplement can make a huge difference in your overall health. Not only will it get your digestion back on track, but it will enable your body to deal with infection more easily. If you're looking for a good probiotic, you may want to consider Garden of Life Primal Defense. It may be a bit pricey, but it's worth it for a healthy digestive and immune system!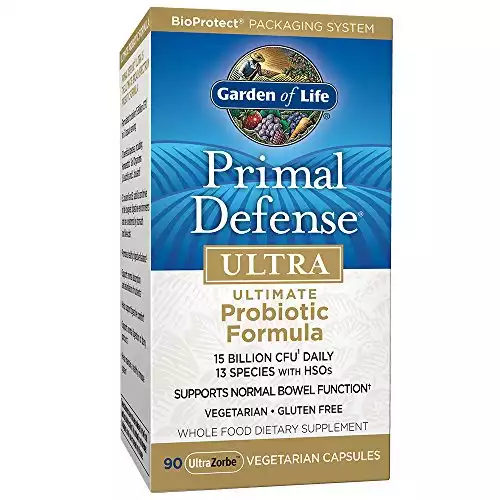 About Garden of Life Primal Defense
This supplement contains Homeostatic Soil Organisms (HSOs), an alternative to probiotics.
About HSOs: Homeostatic Soil Organisms are organisms found in the soil of untouched regions of the earth (such as deep in the Amazon rainforest). Modern agricultural practices have leeched the HSOs from the soil, so they are only common in places where mankind has not farmed.
It may sound odd to eat dirt, but the truth is that soil contains negatively charged clay molecules that bind to the positively charged toxins in your digestive system. This prevents the toxins from entering your bloodstream, making them easier for your body to digest and eliminate.
Essentially, HSOs are powerful detoxifying agents that will help to regulate toxins and promote a healthy gut environment!
Key Features Worth Talking About
The blend of HSOs in this supplement is aimed at supporting a good balance of bacteria and yeast in your gastrointestinal tract. It will keep bad bacteria under control while helping the beneficial bacteria multiply.
Formulated to promote a healthy internal environment–including a healthy pH balance, an active digestive system, and a fully functional immune system.
Contains probiotics that will encourage healthy bowel function to speed up elimination of wastes.
Aids in digestion by improving the absorption of nutrients from your food.
The probiotics in the supplement can survive the journey through the stomach (where the acid dissolves weaker bacteria and yeast), making it to the intestines where it can do the most good.
Designed for maximum bioavailability, making it easier for your body to absorb the probiotics and put them to use immediately.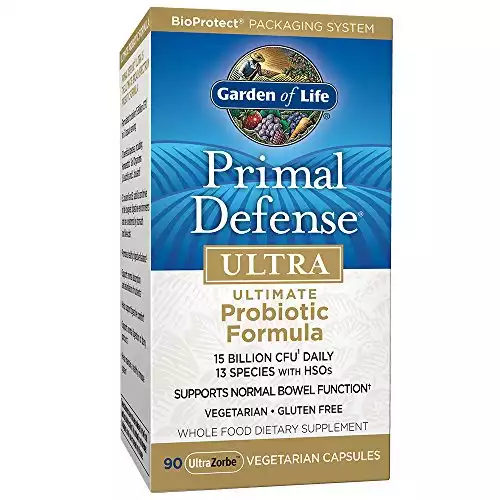 Specifications
Contains 180 capsules
Includes 12 species of beneficial microorganisms, including:

Lactobacillus Plantarum
Bifidobacterium Bifidum
Bifidobacterium Lactic
Lactobacillus Rhamnosus
Bifidobacterium Breve
Lactobacillus Casei
Lactobacillus Brevis
Lactobacillus Salivarius
Lactobacillus Acidophilus
Bacillus Subtilis
Lactobacillus Paracasei
Bifidobacterium Longum

Microorganisms are hardy and able to survive the journey to the intestines
Unique blend of HSOs
Pros of Garden of Life Primal Defense
Here are a few of the positive things reviewers have had to say about Garden of Life Primal Defense:
Easy to Take — While other probiotic supplements have to be refrigerated (in order to keep the bacteria in the capsules alive), the HSOs in the supplement come from soil, and thus do not need to be refrigerated. This makes it easier to store and take the supplements!
Gets Results — In a number of reviews, people noted that taking the supplement definitely helped them to feel better. Some comments include: "I have been taking these for about a month and I am feeling much better", "These worked great to get my IBS in check", and "First probiotic to clearly help my GERD–and I had tried many before". For these people, at least, the Garden of Life Primal Defense HSO supplement gets results!
Added Benefits — The supplement contains not only the HSOs to improve digestive health, but it also contains digestive enzymes that make it easier for your body to break down the nutrients in the capsule. For those who are trying to improve digestive function, these enzymes provide added benefits that make the supplement more effective.
Cons of Garden of Life Primal Defense
Here are a few of the negative things reviewers have had to say about Garden of Life Primal Defense:
High Priced — There are a number of other manufacturers that produce similar probiotic capsules, but the price of the Garden of Life Primal Defense capsules is significantly higher than the competitors. At nearly $50 for a bottle of 180 capsules, it's definitely a pricey supplement to take on a regular basis.
Large Capsules — A number of reviewers have commented on the large size of the capsules. Many people struggled to swallow them, and the capsules do not go down easy according to many reviewers. Some mentioned they "could not swallow even with a lot of water". If you have a hard time swallowing pills, this may not be the best option for you.
Side Effects — For those with celiac disease or gluten intolerance, this product is not a good choice thanks to the fact that it contains gluten. A number of reviewers also mentioned side effects, including: "One pill really affected my stomach and heart in a bad way. I let a few weeks pass and tried again thinking it may have been something else. Same thing happened." "After starting to take these pills I started to have neurological issues. Issues such as dizziness, cognitive issues, ringing in my ears, migraines, and much worse." While not all users reported thes
Other Options to Consider
If Garden of Life Primal Defense doesn't appeal to you, here are a few other similar products that may do the trick:
Probiotic 12+ — Each of these capsules contains 10 billion CFU (colony-forming units) of beneficial bacteria, of the same strains as those in the Primal Defense supplement. The supplement is designed to aid in digestion, immune function, and energy production. Though it's slightly pricier than the Primal Defense supplement, it is a higher-rated product. Check it out here.
Nexabiotic Advanced Multi-Probiotic — Made in the USA, this supplement contains 23 different strains of beneficial bacteria, as well as 34.5 billion CFU. The 60-capsule bottle is meant to last for 30 days (2 per day), and the vegetarian capsules help to delay release of the probiotics until it reaches the intestines. See this listing for further information.
Number One Nutrition Probiotic Supplement — This supplement is designed to improve immunity, aid in digestion, reduce bloating and gas, and even help to manage acid reflux. It is made in the USA at an FDA-approved facility, and it doesn't require refrigeration. It also has more positive (4 and 5-star) reviews (on Amazon) than any other probiotic supplement. You can find it here.
Final Thoughts – Does Primal Defense Deliver?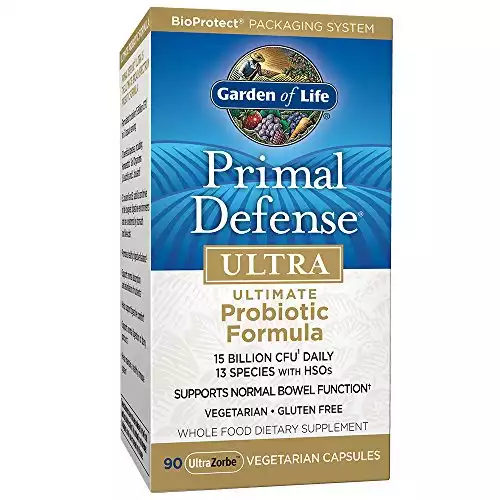 Garden of Life Primal Defense offers a unique supplement to improve your digestive and immune health. It may be a bit pricey, but it's a decent option to consider for a probiotic supplement.
If the reviews are any indication, it's a fairly effective supplement. Just remember: if there are any negative side effects (as mentioned by the reviewers), consult your doctor before continuing to take the supplement!
Recommended Reads: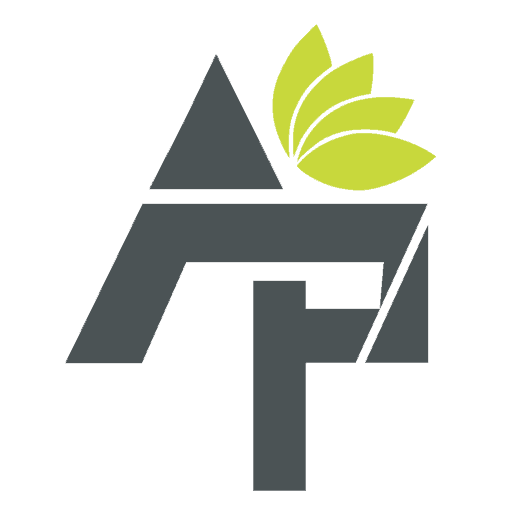 Alt Protein Team is a team of professionals and enthusiasts committed to bringing you the most up-to-date information on alternative protein, health and wellness, workouts, and all things health-related. We've reviewed a lot of products and services so you don't have to guess when you spend your hard-earned money on them. Whether you want to shed some pounds, build lean muscle or bulk, we can help you figure out what you need to do and what you need to have to achieve your goals.