In my Garden of Life RAW Enzyme review, I'll walk you through the different formulas available, what they do, and talk about whether they're worth it. Should you spend your hard-earned money on them? Maybe.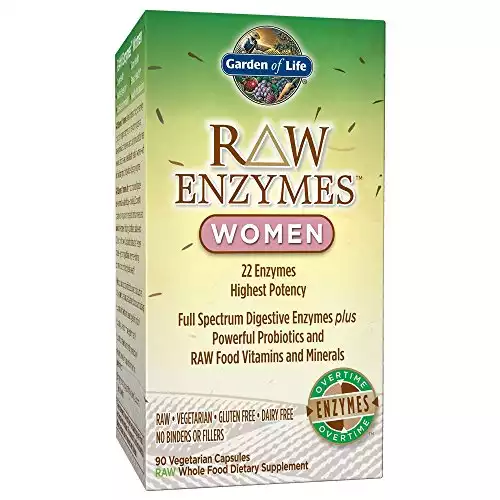 What Are Garden of Life RAW Enzymes™?
The short version: Digestive support for men and women, tailored by age group. What you need at 25 may not be the same as what you need at 55. They all have 22 digestive enzymes as well as probiotics, they're all plant-based, and they're made from whole foods.
Available Versions
There are four types of Raw Enzymes from Garden of Life:
What They Do
All of the RAW Enzymes are meant to:
Help the body break down foods that can be difficult to digest, like dairy, nuts, beans, grains, broccoli, cabbage, and sugars.
Support colon health
Improve digestion
Support gut health (and in turn, promote immune system health)
Uses the best pH optimized enzymes (based on age and sex) to support the whole digestive tract
Provide RAW Food vitamins and minerals
Do all of this (and more, depending on the formula you need) without binders or fillers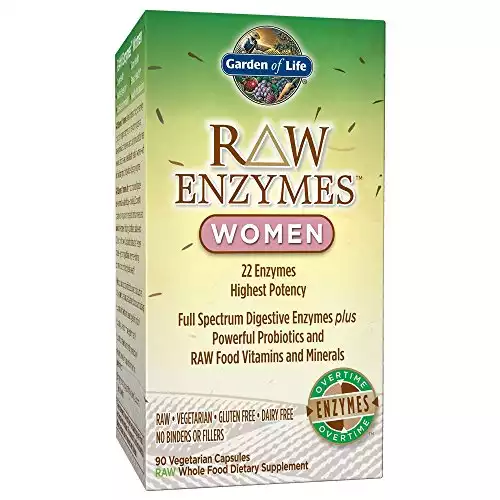 How the Formulas Differ
All of the formulas do a lot for digestive health as it is, but each version is specially formulated with additional perks to meet the needs of certain groups:
For women under 50: bone health, a healthy metabolism, and extra probiotics that work as "enzyme factories"
For women age 50 and over: bone health and a healthy metabolism
For men under 50: prostate health, heart health, and a healthy metabolism
For men age 50 and over: prostate health, heart health, and healthy metabolism
Women's formula is designed to work harder at digesting carbohydrates, while the men's is more focused on digesting proteins and fats
Women 50 & Wiser formula focuses on carbohydrates as well as proteins, while Men 50 & Wiser focuses heavily on fats and proteins
Overview: Garden of Life RAW Enzymes™ Review
On average, all of the Garden of Life RAW Enzymes get between 4.2 and 4.4 stars (out of 5.0). That's taking hundreds of reviews into account for each formula.
Nutritional Comparison
Since each group's needs are a little different, the nutritional panel is a little different from one formula to the next. They're not as different as I expected, though. The vitamin amounts are the same across the board:
| | | |
| --- | --- | --- |
| Vitamin | Amount | Daily Value |
| Vitamin A | 67 IU | 2% |
| Vitamin D | 167 IU | 42% |
| Vitamin K | 2 mcg | 3% |
| Thiamin | .08 mg | 6% |
| Riboflavin | .03 mg | 2% |
| Niacin | .33 mg | 2% |
| Vitamin B6 | .07 mg | 3% |
| Folate | 17 mcg | 4% |
| Vitamin B12 | 3 mcg | 50% |
| Biotin | 6 mcg | 2% |
| Pantothenic Acid | .17 mg | 2% |
| Zinc | .33 mg | 2% |
Keep in mind that these numbers refer to the serving size, one capsule, and you'll be taking three capsules per day. Other than the B12 (great for energy) and Vitamin D, the amounts here are still pretty minuscule.
This isn't meant to be a daily vitamin, though, so if you like to supplement your diet that way, you'll need to find a separate one. Just about any quality multivitamin will complement this enzyme blend.
The only real differences come in where the probiotics and specific enzymes are concerned, as mentioned earlier. Some groups need more help breaking down dairy, some need more help with protein, while others need the most help with fats.
The mineral enzyme activators are always red algae and "alfalfa in an ocean-based ionic mineral blend."
Price
Depending on where you shop, you could pay up to $55.00 for a bottle of these. Though there are 90 in a bottle and a serving size is just one capsule, you're supposed to take three each day (one with every meal).
That means you're spending $55.00 for just a month's worth of product. Depending on your budget, that might not be a big deal, but I thought it was worth pointing out the fact that they last one month, not three. In some cases, you'll be able to find them for about $20.00 less.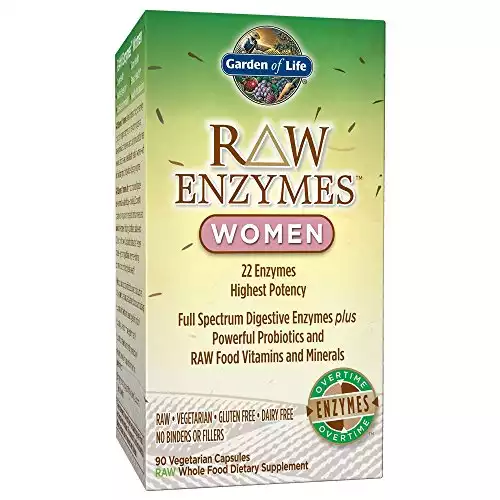 Is Garden of Life RAW Enzymes Worth It?
Maybe.
Do you feel like you're having trouble digesting certain foods?
Do you feel bloated after you eat, even if it's healthy food and in reasonable amounts?
Can you remember to take a capsule with each meal (this is a serious question and one of the problems I run into most with digestive enzymes—I simply forget to take them and can't set an alarm because I eat at different times each day)
Have you tried probiotics and experienced the benefits, but you're looking for something more?
Are you willing and able to spend about $35.00 to $55.00 per month on them?
I would say, in general, that these are worth a try. I wouldn't commit to a subscription of them or anything (I'm not even sure those are available for all versions, but it's possible), but one bottle? If it fits the budget, why not?
Reviewers seem to love it or hate it. Some report less bloating, more energy, a better mood, reduced discomfort related to IBS, candida, and diverticulitis. I recommend running the idea of taking these by your doctor first if you do have any kind of serious issue with your digestive system.
The low ratings often stem from the fact that reviewers felt the enzymes were not packaged and shipped appropriately. Some reviewers stated that the enzymes needed to be shipped with cold packs in order to remain effective, but they weren't.
From what I can tell, these just have to be kept "cool" but not necessarily refrigerated. The bottle just says to store the enzymes in a cool, dry place. I wouldn't worry about it. I might get faster shipping in the summer to minimize the time it's potentially in less-than-ideal conditions, but that's about it.
So in reality, their ratings could probably be a little higher. Some people said they didn't work, of course, or that they had terrible (or at the very least, uncomfortable) side effects. Overall, though, more people seem to love them than hate them or have a neutral opinion, by far.
I have tried different probiotics and digestive enzymes in the past, and I think any company that creates quality products and combines the two things together has created an absolute masterpiece in capsule form for the digestive system. This combo helps your digestion from start to finish. Probiotics are generally most active in the gut while the digestive enzymes get straight to work in the stomach.
One thing I will say is if you feel that you really only need probiotics, look at Garden of Life's RAW Probiotic selection as an alternative. Those perform very well (they do need to be refrigerated, ideally).
Where to Shop
Garden of Life products are fairly easy to find, so you may not even have to order online. You can find them at:
The Garden of Life website
Amazon (Check the prices here to compare before you shop, for sure! As of this writing, they're about $20.00 less than the regular price.)
Thrive Market
Vitamin Shoppe
iHerb
Lucky Vitamin
Swanson Vitamins
Anywhere Garden of Life products are sold may have them, which means just about any health food store in your area is worth checking
Other Options
The Garden of Life RAW Enzymes isn't the only option, though they are from a recognizable brand known for quality products. Here are others you may wish to use instead, once you compare their ingredients and claims:
It seems that the variety of probiotic and enzyme offerings from Garden of Life is a big difference here. Does that really make a difference? Maybe for some people. Others may be fine with one of the options that are designed to work for everyone. It just depends on what you struggle with most, and where in your digestive tract you have the most issues.
Recommended Reads: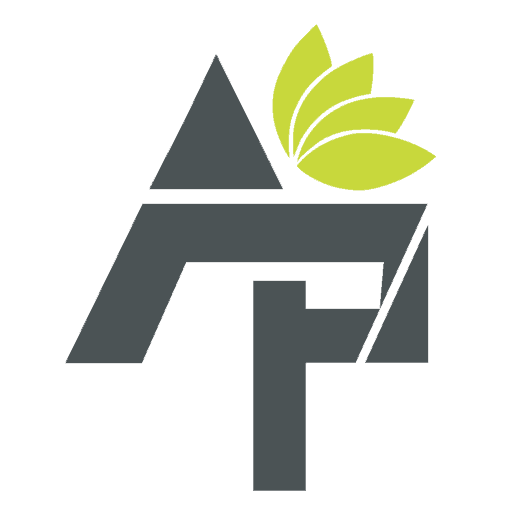 Alt Protein Team is a team of professionals and enthusiasts committed to bringing you the most up-to-date information on alternative protein, health and wellness, workouts, and all things health-related. We've reviewed a lot of products and services so you don't have to guess when you spend your hard-earned money on them. Whether you want to shed some pounds, build lean muscle or bulk, we can help you figure out what you need to do and what you need to have to achieve your goals.