Over the past 5 years or so, monthly subscription boxes have grown in popularity. You can find boxes for nearly any hobby or lifestyle, including quite a variety of health and fitness. Subscription boxes offer a fun way for customers to receive samples or full-size products that they might be interested in on a monthly basis, with no shopping required on their part.
For the most part, these boxes are a great way to try new products or brands that you may otherwise not purchase on your own but could be missing out on.
Bulu Box is a primarily a health and nutrition box that includes supplements, vitamins, drinks, and sometimes snacks that promote better health. Bulu is very similar to other subscription boxes in the sense that you'll get one box per month, with various options for 1 month up to 1-year packages.
If you're interested in improving or maintaining your health then Bulu Box might be a good subscription box for you to try.
What You Get with Bulu Box
Joining Bulu Box is just as easy as most other subscription services, involving just five steps:
Select a Monthly Plan: You can either subscribe month-to-month, 3 months, 6 months, or 12 months at a time. Price is $10 per box unless you purchase the 12-month option, which reduces the price to $9.17 per box.
Choose a Box Type: There are two boxes to choose from – original Bulu Box or Weight Loss Bulu Box. Naturally, the Weight Loss box is best for those focusing on losing weight while the original is best for those that are already in pretty good shape but looking to improve.
Create an Account: the Basic process of creating a Bulu account on their website.
Fill Out Your Health Goals: You will be asked a few health goal related questions so Bulu can better tailor boxes to your needs. Some of these questions include your current stats and level of fitness, what health products you already enjoy, what your health goals are, etc.
Checkout: Again, the basic process of ensuring you selected the right box and subscription, then checking out with your credit or debit card information.
You can easily find previous box reviews through customers private blogs or social media accounts. This is an easy way of judging whether or not you'd like the product range Bulu offers. As an example here is a list of the May 2017 Bulu Box for their Original box as well as the Weight Loss Box.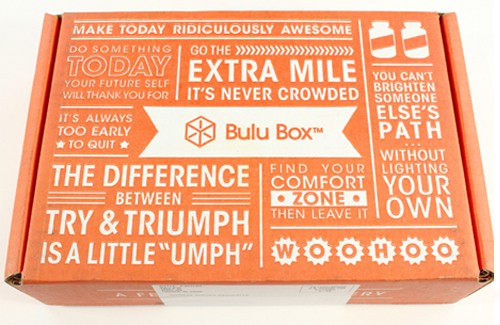 Original Bulu Box:
Beanitos White Bean Chips in Hint of Lime (small bag)
Salonpas Pain Relieving Patches (x2)
Stress Killer in Soothing Berry (x2)
Genial Day Pantyliner
Genial Daypad
Vitanova Nutraceuticals Women's Multivitamin (4 tablets)
Weight Loss Bulu Box:
Vital4U Fiber Supplement in Citrus Berry Fusion Flavor (x2)
Zero Carb SRO Whey Protein Isolate in Graham Cracker (1 serving)
Bang Pre Workout Master Blaster in Blue Razz (1 serving)
Salonpas Pain Relieving Patches (x2)
Motion Matcha (1 serving)
ThermIQ (12 capsules)
Item does vary but you can expect every month to include 4 to 6 products. You also get some "extras" like an information card from Bulu, gift cards, coupons, discount codes, and more. Majority of what you get in Bulu are samples, but occasionally you will get a full-size item.
With that out of the way, here are some reasons why you may or may not want to subscribe to Bulu.
Advantages of Bulu Box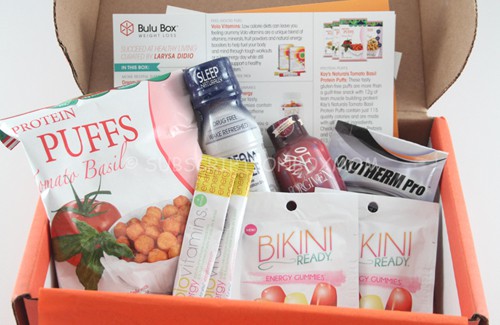 There are 4 main reasons to give Bulu a try:
Has a Points Reward System to Buy Full-Size Products
As a regular customer of any brand, it's nice to be rewarded for loyalty. Not all subscription boxes offer a reward system but Bulu is one that does. Every box you get you have the chances of earning up to 50 Rewards Points by going back to Bulu to fill out a survey on the products.
This doesn't take long to do and only fairly basic questions are included in the survey. After the survey, you'll be credited 50 points, which is equivalent to $5. You then use this money to buy full-size products directly from Bulu.
Includes a Nice Variety of Products
As you can see from the information above each Bulu Box has a nice selection of products. Though they are sample-sized you are given enough of every product to see if it has a positive or negative effect on your body. Bulu strives to include products that are safe for those with following a diet plan, such as gluten-free or products for vegans, but you must double-check as some products are not.
Unlike some subscription boxes Bulu rarely has repeat products from a previous month, and even if the same brand or product is included it is often in a different flavor. Bulu also includes lifestyle products as well as supplements and snacks.
Very Reasonably Priced Compared to Others
For only $10 a month you really can't beat the deal that Bulu offers. Many supplement subscriptions boxes or those that are marketed towards health and nutrition can be double or even three times as much money. A monthly expense of $10 is something majority of people can comfortably accommodate their budget.
Offers Two Different Boxes for Overall Health or Weight Loss
Another thing that really sets Bulu apart is that their offer two different types of boxes. This further helps customer satisfaction and ensuring customers get products they can actually use. For example, if you're on a strict weight loss regimen you probably don't want to be sent tasty snacks that could hamper your diet.
Similarly, if you are already at a healthy weight you probably won't be interested in supplements designed to spark weight loss.
Disadvantages of Bulu Box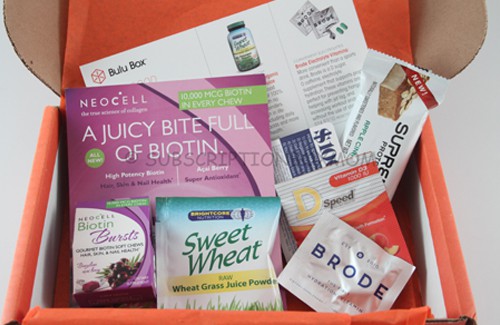 Despite all the good, there are also 3 downsides to Bulu:
Tends to Include Product Repeats Between Boxes
Though each box doesn't usually have repeats between months, there often is one or two product repeats every month when comparing the Original and Weight Loss boxes. In the May example boxes above you can see that Salonpas patches were in both boxes. This isn't too big a deal but regular customers have found that this can occur often. You should keep this in mind if you planned on getting both boxes every month.
Occasionally Boxes Aren't High Value vs Price
It goes without saying that if you're spending $10 on a subscription box you should be getting a higher value from it than if you had purchased the products on your own. For the most part, each Bulu Box value is a few dollars more than $10, which is ideal. Occasionally you may get a full-size product that alone is worth the $10 monthly price. However, some customers end up getting "dud" boxes that are worth less than $10.
Despite Health Goal Survey There Isn't Much Customization
If you're not new to subscription boxes you were probably excited to answer the Health Goals survey as it implies that you'll get a custom box every month. This is especially true when answering questions about which products you enjoy and use on a regular basis.
Though there is some customization is done and not every box is identical, it does seem like there are similarities between them. Some even end up getting a box of products they don't even use or like.
Bulu Box Alternatives
With all that being said, for the average person, Bulu is a nice option and we enjoyed testing for this Bulu Box review. It is very reasonably priced and does include some amazing products. If the disadvantages are a turn-off and you'd like some other options here are two alternatives to try.
First up is a great choice for those at the beginning of their weight loss or other health-related journey – the First Step box. This box includes fitness plans, meal guide, fitness accessories, supplements, apparel, and snacks. It is priced at $49.99, with discounts if you order 3+ months of boxes, which is a little pricey but worth every penny for those new to health and fitness.
If you're actually on the opposite end of the spectrum and already hit the gym on a regular basis, thus making the fairly basic supplements include by Bulu box unhelpful, consider The Barbell Box. Priced at $49.99 CAD, this box is marketed for those that want to improve their training sessions. It includes high-performance supplements for those looking to build muscle.
Another choice for athletes or those seriously hitting the gym is the Super Gains Pack box. Again, this box is for those focusing on training and building muscle while also perhaps losing the last bit of stubborn fat prior to competition or an event. This box is $34.99 per month plus $5 shipping or $104.97 for 3 months prepaid.
If you're in between these two extremes another alternative is the FitKnow box. You can choose between a huge selection of 9 different boxes, including boxes directed at Weight Loss, Bulk or Cut. Within each of these 3 categories, you'll find Basic, Original and Gold options. Basics boxes can be as low as $14.99 per month while Gold boxes can be as much as $219.99 a month.
Final Look at Bulu Box – Is Bulu Box Worth it?
I really enjoyed Bulu, but it totally depends on the person. It's a great way to get introduced to supplements and brands that you might not be aware of.
Where to Buy Bulu Box? Right now they are having a special promo going on here, so I'd recommend at least checking that out.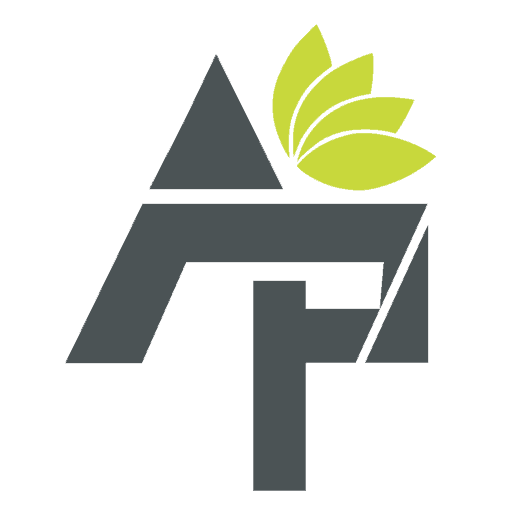 Alt Protein Team is a team of professionals and enthusiasts committed to bringing you the most up-to-date information on alternative protein, health and wellness, workouts, and all things health-related. We've reviewed a lot of products and services so you don't have to guess when you spend your hard-earned money on them. Whether you want to shed some pounds, build lean muscle or bulk, we can help you figure out what you need to do and what you need to have to achieve your goals.